Don't get me wrong, beer is a great indulgence. But there are those evenings when you need a delicious accompaniment for your beer. Maybe you're not ready for a full meal, and you just want something to mindlessly nibble on as you watch your favorite sports team lose a third consecutive match; damn you, Rams!
Sorry for my passion, but snacks make the best companions for beer. They don't fill you up; they just keep your jaw busy as you chug down your favorite hoppy juice. But what are the best snacks to pair with beer?
We thought you might be interested in our suggestions. Let's proceed.
1. Pretzels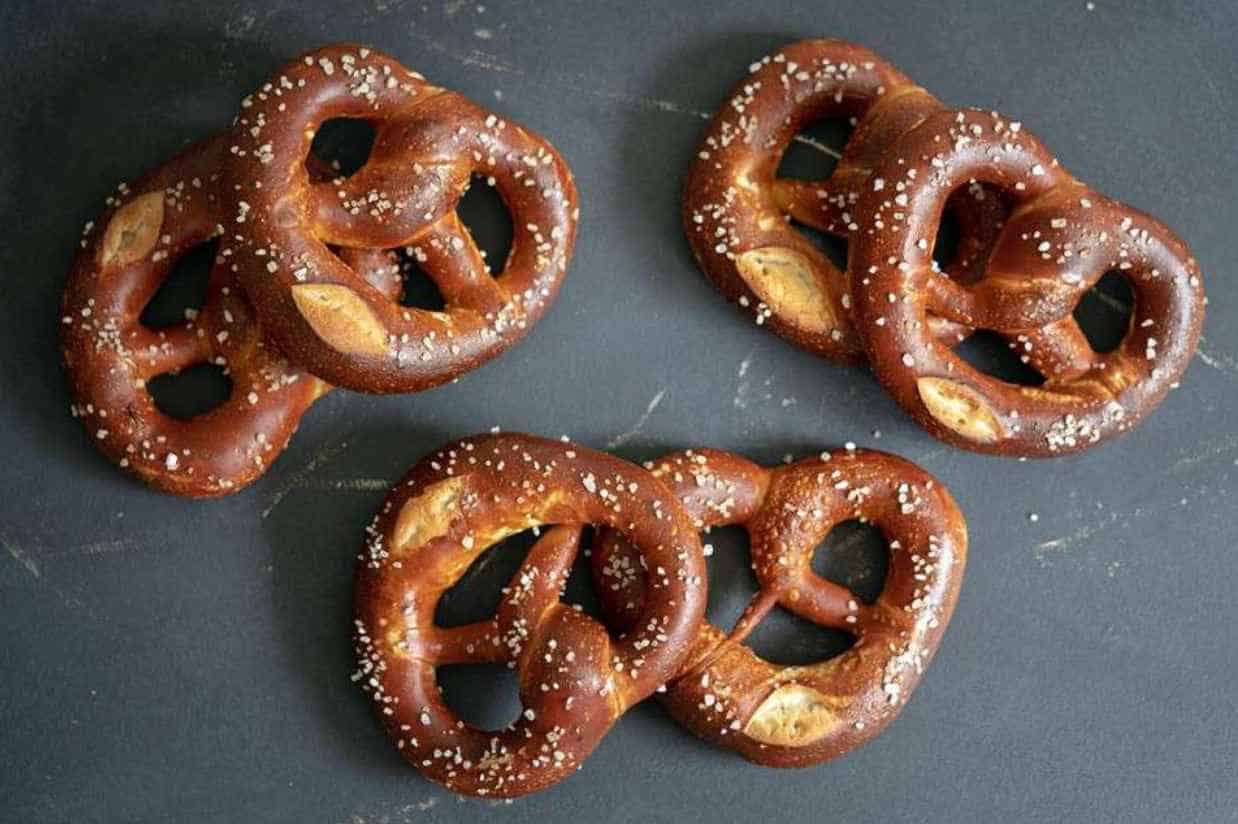 Why don't we start with a snack that has been historically associated with beer? Yes, I'm talking about pretzels. For over 500 years, beer lovers have been chugging the foamy elixirs along with several bites of pretzels. And like anything good that happens in beer culture, it all began in Bavaria, Germany.
In the 16th century, Bavarian bakers came to a realization that they held the ingredients to brew both beer and bread. So the proverbial light bulb popped over their heads, and they thought, why not make beer alongside their best-seller, bread?
And it worked because the crusty pretzels make you thirsty while your beer quenches your thirst. It's genius, in a way; it's like one hand washes the other.
This collaboration between beer and pretzels has persisted for centuries and is even celebrated in a little beer festival known as Oktoberfest, where revelers wear, get this, pretzel necklaces. Crazy, right?
Pairing Pretzels and Beer
For lack of a better description, a pretzel is a thirst trap! To combat all that thirstiness, you need a refreshing beer with a light body. Medium-bodied beers may work. But below are some of the best marriages between pretzels and beers.
Classic Soft Pretzels With Lagers
This pairing is celebrated year in and year out at the Oktoberfest. Lagers have that crisp, refreshing character that cuts through the dryness of soft pretzels. Plus, lagers have light bodies making them chuggable. For the best result, get yourself some Oktoberfest beers, Czech Pilsners, or German Helles. Combine any of these beers with a salty, buttery pretzel; delicioso!
Pretzels With Sour Beer
Or perhaps you need some acidity in your life, a little tartness to challenge your taste buds. If so, why not wash down your pretzels with a cold tulip glass of sour beer? Like lagers, sour beers have light bodies and a refreshing character. And don't forget that easy drinkability.
Pro Tip: Apply some mustard on your pretzels or shove it down with some cheese; delicious!
Cinnamon Sugar Pretzels With American Amber Ale
Let's flip the script and tackle sweet pretzels. Hey, they may not get you as thirsty as salty pretzels, but they still are a worthy treat. Cinnamon Sugar Pretzels, for example, pair well with American Amber Ales.
2. Onion Rings
Sticking with crunchy snacks, onion rings pair well with beer. Onion rings are light, and you can eat them for hours on end without getting bloated. They are crunchy and salty; those are the ingredients you need to drive up your thirst. And Should your mouth get dry, what sort of beer do you want beside you?
Pairing Onion Rings With Beer
Here we have two strategies, get something refreshing to cleanse your palate or chug a hoppy beer. As it turns out, the crunchiness of onion rings is an effective antidote to beer bitterness.
Onion Rings and Lagers
Salt dries the mouth fast, and a cold Pale Lager is what you want to eradicate that drought in your mouth. Lagers are refreshing; I'm sure I've mentioned that. They are the perfect palate cleansers, washing your mouth as you prepare for another crunchy onion ring.
Beer-Battered Onion Rings With Farmhouse Ales
Lagers are lightly hopped with IBUs of 5-10. Farmhouse Ales takes bitterness to another level, with IBUs ranging between 20 to 35. Beer-battered onion rings can help you tame the bitterness of Farmhouse Ales. Saisons dance well with beer-battered onions.
3. Salted Nuts
Salted nuts are another thirst trap. They will get your mouth dry in no time. The thing about nuts is that we're spoilt for choice. The salted menu includes macadamia nuts, cashews, pistachios, and almonds. How do you find the right beer partners for these salted nuts?
Pairing Salted Nuts With Beer
The saltiness and crunchiness of these nuts help quiet down beer bitterness. Below are the best companions for salted nuts.
Salted Nuts With Double IPA
There are two things that are never in short supply in a double IPA; hoppy flavor and bitterness. Salted nuts are a Double IPA's best friend because they cut through all that bitterness, making the beer palatable.
Salted Nuts With Lagers
Perhaps you want something to check the saltiness of the nuts. And for this mission, may I recommend the palate cleanser that is the Lager. It will get rid of that dry mouth, and you'll be grinding nuts again in no time.
4. Pizza
What can I say about America's love affair with pizza that hasn't been said before? Maybe that pizza is a great companion to beer? But you and I know that that secret has been out for a long time now.
And perhaps that's why many pubs, bars, and breweries include pizzas in their menus. But with all the types of pizzas available in the market, how do you find the right beer for your slice of heaven?
Pairing Beer With Pizza
Below are some of your favorite pizzas and their beer companions.
Margherita Pizzas With Pilsners
Pizza Margherita is what you order when you just need a simple pizza to appease your growling stomach. Flavor-wise, it's simple with a sweet yet tangy source woven together by fresh mozzarella. Such a pizza begs for a beer with an equally simple flavor profile.
A cold Pilsner is the perfect complement to your Margherita Pizza. Plus, it's the perfect palate cleanser.
Meat Lover's Pizza With Witbier
If you like your pizzas dripping with meat, perhaps you should consider pairing them with Witbier. The complex malty, and fruity flavor of Witbier perfectly compliments the flavor profile of your Meat Lover's Pizza. Witbier is also light to medium-bodied, so you don't have to worry about choking on your thirst.
Hawaiian Pizzas With IPAs
When it comes to flamboyant toppings, no pie comes close to the Hawaiian Pizza. And as such, it needs an equally colorful beer, an IPA. This match works well because the saltiness of the ham neutralizes the bitterness of your IPA. And with the bitterness muted, your IPA can be a good palate cleanser for your Hawaiian pizza.
5. French Fries
French Fries have become the quintessential snack, not just in the U.S.A but throughout the world. Order a burger; it almost always comes with a side of french fries. Buy a bucket of chicken, and you'll find a packet of golden french fries. But what beer is french fries' best friend?
Pairing French Fries With Beer
Below are some of the best beer and french fries combinations you ought to try.
Plain French Fries With Pale Lagers
If you're craving some plain french fries, you might as well order a cold pint of your favorite pale lager. Flavor-wise, this combination works because the flavors don't clash. Plus, the light body and refreshing character of the pale lager makes it an excellent palate cleanser.
Poutine With Canadian Ales
Poutine (not Vladimir or Russia) is Canada's spin on french fries. It's a delicious creation that's drenched in cheese and gravy. To wash down all this deliciousness, you need a beer that's equally complex and equally Canadian. Ladies and gentlemen, I nominate Canadian Ales as the best companion for Poutine.
6. Fajitas
Or maybe you have a tongue for the spicy. Well, it doesn't get hotter than fajitas. The fajita experience is an elaborate dance of smoky, savory, and sweet flavors. Add a layer of spiciness, and it's a party in your mouth. Which beer dares to stand against this complex flavor profile?
Pairing Fajitas With Beer
So, you're craving some fajitas. What beer(s) should you order with your spicy snack?
Fajitas With Mexican Lagers
Fajitas are hot and spicy; you need a refreshing beer to put out those flames raging in your mouth. A lager is perfect! But why don't we get a little sentimental and pair our spicy fajitas with something equally Mexican? I'm talking about Mexican Lagers, your Coronas, Modelos, and Pacificos.
Some of the best beers in this country come from Mexico, and it would be a wasted opportunity to pair your fajitas with any other lager. A Negra Modelo works well too.
Final Thoughts
Sometimes we just need something to chew on as we sip a beer. Whether you're watching the game or having a blast with your friends, there are many snacks that you can use as accompaniments for your foamy beers. And with this article, you'll know exactly what snack gels well with your beer of choice.
So, take a bite, take a sip, and have a good time!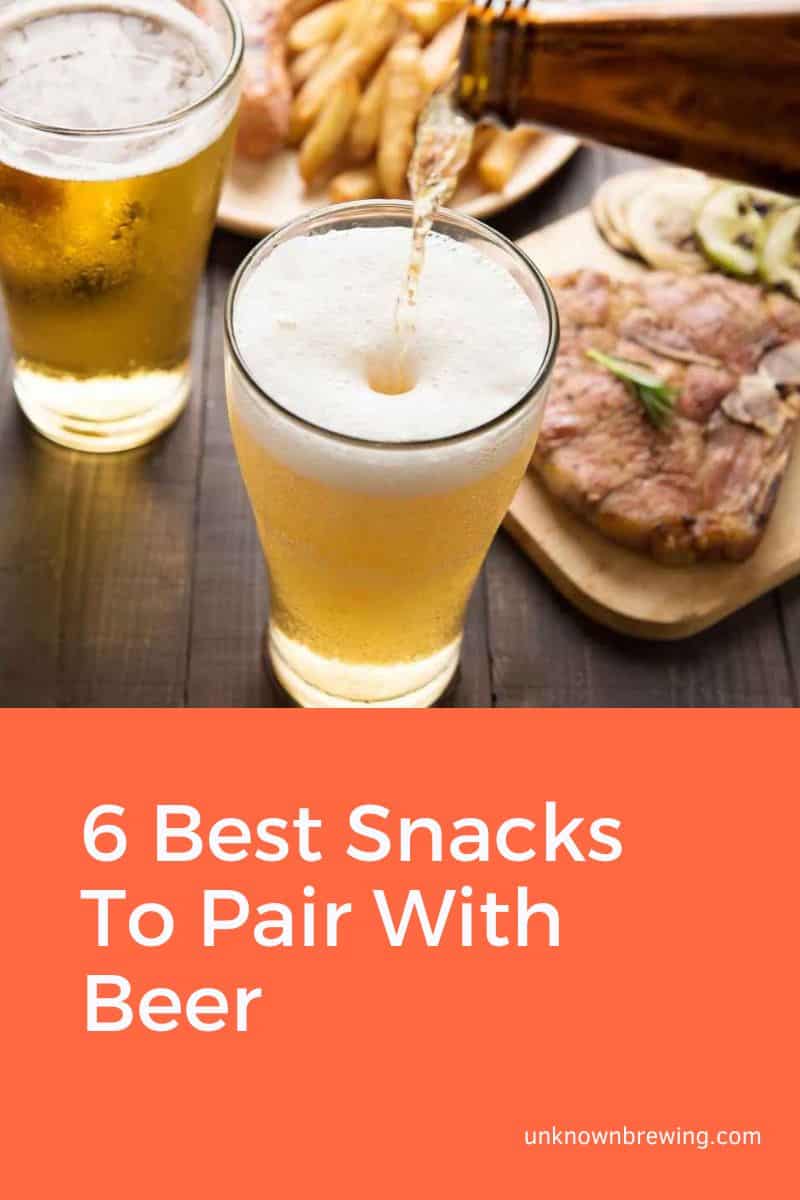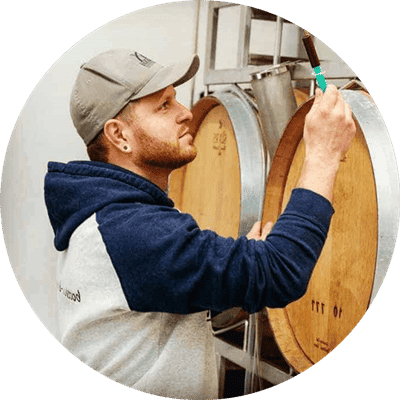 As a homebrewer, Michael would get frustrated about the lack of brewing information on the internet. After hundreds of gallons of spoilt batches, Micheal had enough. And he founded Unknown Brewing as a resource for homebrewers.