Over the past two decades, the brewing industry has experienced a boom with the popularization of craft brewing. According to Statista, there were 9,118 craft breweries in operation in the U.S by 2021. This number significantly improved from the 1,400 craft breweries operating by 2006.
Since the 2000s, more and more beer enthusiasts have been getting into home brewing. After all, you only need some brewing equipment and the four beer ingredients (malt, water, yeast, and hops).
While you can set up a small brewery in your garage, what does it take to set up a serious operation? How much does it cost to start a brewery?
Depending on your brewery's complexity, you need between $500,000 and $1.5 million to start a brewery.
This article tackles how much it costs to start a brewery. But before diving in, let's look at the financial factors you must consider before starting your brewery.
Financial factors to Consider Before Starting a Brewery
On paper, starting and running a brewery seems like a fairly simple proposition; buy some brewing equipment, get some ingredients, brew some beer, then sell your product. But in reality, this plan doesn't even begin to scratch the surface.
Below are five key financial factors to keep in mind before starting a brewery:
Construction and building costs
Equipment costs
Licensing and permit fees
Capital to reinvest back into the business
Operational Costs
Let's take a deep dive into each financial factor and estimate the actual costs involved.
Construction and Building Costs
To start a brewery, you need a brewhouse. No, your garage is not a brewhouse. You either build one from scratch, buy an existing building, or lease one. But before we get ahead of ourselves, let's discuss location.
Location
Thanks to local government zoning requirements, you cannot set up your brewery on any lot or in any available retail space. Some states designate specific zones for various industries, and brewing is no exception. Check with your local government or enlist a realtor with experience in the brewing industry.
Building or Renting
Constructing a brewhouse from scratch is the most expensive path to acquiring a brewery. Construction costs will vary greatly from state to state and city to city.
Renting a space is the cheapest path to acquiring a brewhouse. However, you have to decide on the amount of space you need for the brewery to operate smoothly. You must consider space for your brewing equipment, tap rooms, and beer gardens.
Retail rent costs can be as low as $10 per square foot and as high as $30 per square foot per year.
Below is a table comparing industrial space retail rates (per square foot per year) in different cities:
| | |
| --- | --- |
| City | Average Rent Rates Per Square Foot Per Year |
| New York | $19 |
| Los Angeles | $11 |
| Miami | $8 |
| Boston | $10 |
| Philadelphia | $6 |
| Atlanta | $5 |
| Chicago | $6 |
| Dallas | Below $5 |
Brewing Equipment Costs
Outside of construction, brewing equipment represents the highest cost when starting a brewery. Costs will depend on equipment size and material. Below is a breakdown of the equipment costs of various brewing capacities:
Three-Barrel Brewery
The three-barrel (3BBL) system is a common brewery size for many startups. Such breweries want a basic setup to do the job without all the fancy bells and whistles. They want to maintain full beer tanks without necessarily breaking the bank.
Such a basic setup includes:
A 120-gallon hot liquor tank
A 120-gallon mash tun
A 140-gallon brew kettle
½ horsepower (HP) water and wort pumps
12 kW heating system
A basic control panel that monitors vessel temperatures and pumps
A single-stage heat exchanger
Three 3BBL jacketed fermenters
One 3BBL jacketed brite tank
Three-horsepower glycol chiller
A basic jacket control module
All these items can cost between $50,000 and $60,000.
Seven-Barrel Brewery
A seven-barrel system is typical in mid-range breweries. Such entities want equipment with higher efficiency ratings to streamline their production. For a 7 BBL brewery, you'll need the following Items:
A 290-gallon hot liquor tank
A 275-gallon mash tun
A 340-gallon brew kettle
¾ horsepower water and wort pumps
60 kW heating system
An advanced control panel with touchscreen functionality to monitor vessel temperatures and pumps
An automated flow meter and strike valve
Stainless steel brewhouse platform
An automated wort grant/hob back combo tank
A dual-stage water and glycol heat exchanger
Three 7BBL jacketed fermenters
One 7BBL jacketed brite tank
A five-horsepower glycol chiller
An advanced jacket control panel
The total cost of the items above can range between $85,000 to $100,000
15-Barrel Brewery
15 BBL breweries are sophisticated with state-of-the-art equipment. Here, you will find highly efficient brewing equipment. Below is a list of the items appropriate for a 15-BBL system:
An 800-gallon hot liquor tank
A 509-gallon mash tun
A 725-gallon brew kettle
One horsepower water pump and ¾ horsepower wort pump
30 horsepower low-pressure steam boiler
An advanced touchscreen control module with rake motor controls integrated
An automated wort grant
A 145-gallon brew kettle
Stainless steel brewhouse platform
A 20BBL cold liquor tank with a control panel and pump
A single-stage heat exchanger with Cross-Laminated Timber (CLT) integration
Five 15BBL jacketed fermenters
Two 15BBL jacketed brite tank
A nine-horsepower glycol chiller
An advanced jacket control panel
The costs of the items above range from $225,000 to $250,000.
And as you can see, the larger your operation, the higher the cost of brewing equipment. The good news is that you can reduce costs by opting for used instead of new equipment.
Pro Tip: When buying brew equipment, shop with an eye on the future. Do not purchase brewing equipment that you'll outgrow in a few months.
Licensing and Permit Fees
To legally operate an entity that produces and sells alcohol or food, you'll need to apply for licenses. License and permit requirements vary from state to state and city to city. Below are the permits you'll need and the cost involved:
Business License
The local government issues this document, allowing a business to operate in the specified jurisdiction. Depending on your city, a business license can cost you between $50 to a few hundred dollars.
TTB License
The TTB license is issued by the Alcohol and Tobacco Trade Bureau (TTB), allowing you to sell alcohol and tobacco products. Applying for a TTB license is free.
Liquor License
Brewers that seek to open a tap room on-site require a liquor license. This document allows you to sell liquor directly to the consumer. The cost of a liquor license varies from state to state. It can be as low as $3,000 or as high as $400,000
Restaurant License
You'll need a restaurant license to sell food in your brewery. These documents cost between $100 to $1,000.
Operational Costs
Just because you have built and equipped a brewery doesn't mean it can run independently. You must still set aside money to buy inventory, labor, and insurance.
Below are some of the costs to expect:
Utilities
Every year, breweries spend a combined total of $200 million on energy. You can expect to spend $5-6 per barrel annually on electricity.
Labor
You must allocate a significant sum of your startup capital to pay for labor. You may need to hire brewmasters, cellar attendants, quality control, agents, bar, and waiting staff.
You can expect to pay about $14 per hour or $29,504 annually for your assistant brewers and part-time staff. The annual salary for a brewmaster ranges between $37,834 to $62,192.
Inventory
You can't brew beer without its core ingredients; water, hops, malt, and yeast. You need to find the best suppliers for each item and allocate some money towards paying for these goods. The average cost per beer barrel ranges between $45 and $75.
Insurance
It's best to insure your brewery against disaster. Find the best policies for your situation and budget some money towards insurance.
Capital to Reinvest in the Business
Even after starting your brewery, you should dedicate a significant sum to pay for technological upgrades, marketing, and expansion.
Marketing, Branding, and PR
Each year, American Breweries spend up to $1.6 Billion on advertising. And the top five brewers account for 93% of this expenditure. The craft beer scene is exploding, with new breweries opening every year. Therefore, you have to market your business to stay competitive.
Technology
As your business grows, you may have to make some upgrades. For example, you can upgrade to an AI-assisted canning system.
A point-of-sale system can also streamline taproom operations. Should you choose to pay for it in installments, you'll need to pay $600-1,700 in upfront fees and monthly installments that range from $50-399.
Final Thoughts
Starting a brewery is not cheap, with costs that could run up to $1.5 million. Hopefully, this information gives you a rough idea of what to expect in your entrepreneurial journey. Tell us, which city would you choose as the base of your brewing operation?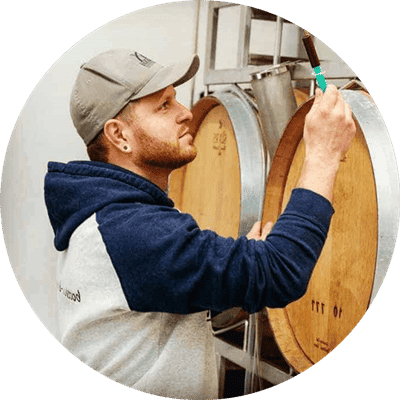 As a homebrewer, Michael would get frustrated about the lack of brewing information on the internet. After hundreds of gallons of spoilt batches, Micheal had enough. And he founded Unknown Brewing as a resource for homebrewers.