Houston is famous for its contributions to space exploration. But did you know it's also home to a bustling beer-drinking scene? Many homegrown breweries making hazy IPAs and other artisanal beer have cropped up around the city.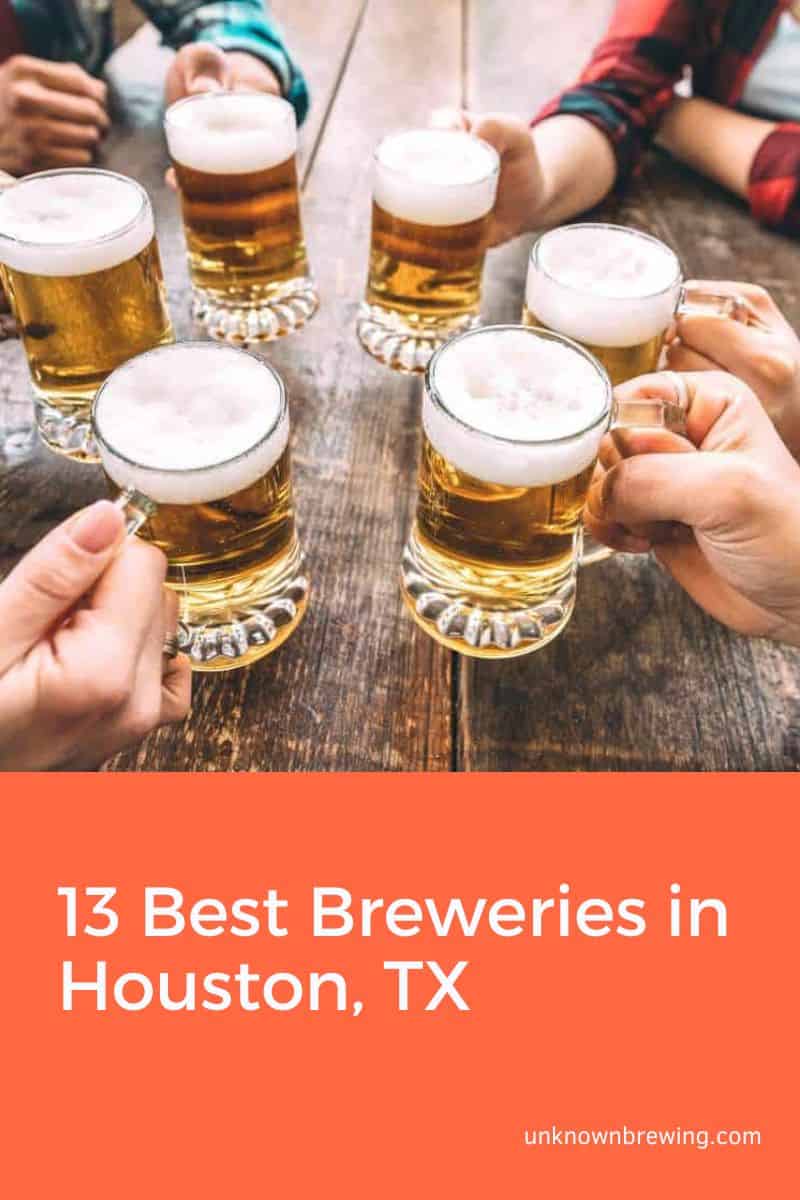 It earned this largest American city the nickname "Brewston". So, if you want to taste unique craft beers or experience beer culture, check out the 13 best breweries in Houston, TX.
1. Buffalo Bayou Brewing Co
2101 Summer St | 713-714-3335 | $$
View this post on Instagram
This expansive brewery pays homage to the Buffalo Bayou settlers. Inspired by their independent spirit, the founders focus on creativity and quality in making their brews.
It offers three floors that have an impressive view of the Houston skyline. With more than 30 beer choices, there's a brew for everyone. Take note, though, that each floor serves different beers. Fans rave about the Thin Mint Stout.
It's a unique and refreshing drink that's perfect for Texas weather. The brewery also offers Tex-Mex fare like Quesadillas, Tacos, and Carnitas. Frequent visitors suggest asking the staff for their beer and food recommendations.
Best to try: More Cowbell, 1836, Crush City IPA, Great White Buffalo
2. Great Heights Brewing Company
938 Wakefield Dr | 281-220-6900 | $
View this post on Instagram
This craft beer microbrewery is in the heart of the Garden Oaks neighborhood. It exudes an industrial yet laidback vibe. It's nice to hang out in their air-conditioned halls while listening to chill music. Aside from the relaxed vibe, the brewery also boasts sustainable practices by donating used-up grains to local livestock farmers.
They focus on brewing true-to-style craft beers and cleanly-fermented ales. Their taproom offers innovative brews straight from the source. You can purchase some of their canned beers to bring home the Great Heights experience. They are the perfect match for their food truck fare.
Best to try: Fruity Pellets, Blue Tile IPA, Lager-ish, Denali, Haze Not Hate
3. Eureka Heights Brew Co
941 W 18th St | 832-953-4677 | $$
This brewery has been receiving glowing reviews from first-timers and frequent visitors. They have an impressive line of local beers that are primarily low ABV. The founders believe guests will enjoy themselves more if they don't get drunk quickly.
It offers cream ales, IPAS, and light beers. It also partners with various food trucks that serve the perfect beer pairings. Guests rave about the excellent customer service. The staff is always willing to share their beer knowledge and positive outlook. The place has multiple seating areas where you can enjoy a movie playing on a big screen.
Best to try: Mini Boss, Buckle Bunny, Mostly Harmless, Space Train, Wicket Awesome
4. Karbach Brewing Co.
2032 Karbach St | 713-680-8886 | $$
This brewery uses classic German methods to create its beers, including IPAs, light beers, and lagers. Beer lovers interested in the brewing process, philosophy, and history can join the entertaining brewery tour. Beer lovers adore the various seating options.
You can enjoy your brews at the covered outdoor area, patio, or the vast Biergarten. The brewery's restaurant serves gastropub favorites that pair well with the beers. Watch for seasonal events like the holiday market, field goal challenge, and brew camp.
Best to try: Hopadillo IPA, Love Street, Rodeo Clown Double IPA, Weekend Warrior
5. Holler Brewing Co.
2206 Edwards St | 832-781-0555 | $
View this post on Instagram
This independent brewery churns out world-class lagers, ales, and the freshest brews from its taproom. The beer offering rotates based on the lunar cycle and the season. The Brohemian Moonlight, a fan favorite, exudes coffee and vanilla aromas.
Its flavor profile is similar to cola, with notes of caramel and almonds. All the brewery's beers are available to-go and come in signature "twistee" cans. It does not offer food except popcorn but always has pop-up food establishments onsite. The guest chefs whip up tacos and burgers that go well with any of their brews.
Best to try: Dollar Pils Y'all, ESB, Good Clean Fun, IPA, Looyah Milk Stout
6. True Anomaly Brewing Company
2012 Dallas St | 346-704- 5701 | $$
View this post on Instagram
This unique brewery features Houston's most enormous barrels. It specializes in old-world styles and sour ales rooted in German, French, and Belgian techniques. It also offers experimental and hop-forward tales with a more modern approach.
The brewery focuses on creating small batches to maintain high quality and an exciting variety of brews. You can book a walk-through tour if you're curious about how they make their brews.
They even offer tactile experience with verbal descriptions for blind and low-vision guests. It does not have an in-house kitchen, but they allow guests to bring in food. The friendly staff can assist you in ordering food from nearby restaurants.
Best to try: Dark Matter, Rocket Park, Jupiter Drops
7. Spindletap Brewery
10622 Hirsch Rd | 713-325- 1477 | $$
View this post on Instagram
This award-winning brewery offers excellent beer and a welcoming community. It started as a small outlet in 2014 but grew into a full-blown brewer. Locals know that they create the best hazy IPAs in the country. It also boasts pale ales, blonde ales, and champion extra-special bitter (ESB).
This family-friendly beer hangout is child and friendly. There's plenty of outdoor seating for when you like to enjoy the fair weather. The brewery hosts events like Taco Tuesdays, steak night, and happy hour Fridays. Its claim to fame is its open-air sports and entertainment complex.
Best to try: Houston Haze, Heavy Hands, Hop Gusher, Juiceton, 5% Tint
8. Under the Radar Brewery
1506 Truxillo St | 346-345- 4765 | $
View this post on Instagram
This microbrewery has a huge garden and dining area, perfect for families and groups with kids and pets. Its rotating beer selection ensures an exciting array of brews -from hoppy to light and dark.
You can catch food trucks six days a week to cater to your cravings. Do you like watching sports with a beer in hand? If yes, then watch the games on any of their huge TVs.
Best to try: Mid-Frequency IPA, Radar Love, Midtown Bock, Dirty Blonde, Porter Authority
9. Baileson Brewing Co.
2322 Bissonnet St | 832-516-9828 | $$
View this post on Instagram
Located in Rice Village's outskirts, this brewery focuses on creating handcrafted ales. It is owned and managed by a husband and wife team passionate about craft beers. They also offer ales, stouts, and other innovative styles that they love to drink.
The brewery maintains a small system so they can make fresh batches regularly. You are assured that each visit will surprise you with new beer styles and flavors. Guests love the welcoming staff and personable owners. They will always make you feel right at home. It is also a dog-friendly space with ample outdoor seating. The acoustics is also a notable detail.
Best to try: Modern Mo'tralaxy, Amarillo Hopkins, Masinghorn, Parliament Pale Ale, Structural Stout
10. 11 Below Brewing Company
6820 Bourgeois Rd | 281-444- 2337 | $$
View this post on Instagram
This trendy brewery focuses on exciting styles and flavorful beers appropriate for the Houston weather. Its collection consists of IPAs, amber ales, pilsners, and American strong ales, among others. Loyal patrons rave about the excellent service and the knowledgeable staff.
The spot's overall vibe is relaxing, especially with the laid-back seating and the fun background music. Families are welcome to spend their day playing board games and enjoying pizza from the food truck. You can join a pub crawl and other special events for an unforgettable visit.
Best to try: Hipster Stache, Robocall, Goat Getter
11. Walking Stick Brewing Co.
956 Judiway St | 713-300- 1866 | $$
View this post on Instagram
This Garden Oaks establishment has a 10-barrel brewery, a beer garden, and a taproom. The beer collection and ambiance honor its rocky mountain roots. Guests recommend ordering a flight to taste their innovative brews in one sitting.
The friendly staff can help pick a selection based on your preferences and mood. The place may have a limited menu, but they delight the senses. The patty melt and Tuscan pizza go well with the beers and seltzers. In addition, pet lovers will love the dog-friendly environment.
Best to try: Conundrum Grapefruit IPA, Longs Peach, Humboldt Hazy IPA, Castle Pale Ale
12. 4J Brewing Company
1348 Cedar Post Ln | 713-678-0776 | $
View this post on Instagram
This family-operated and women-owned company is a gem in the Spring Branch area. The owners strive to create easy-drinking and flavorful beers with high alcohol content. The collection of beers, including ales, stouts, and IPAs, is simple yet unforgettable.
They offer delicious food, too. Enjoy family favorites such as bratwurst, hotdogs, and soft pretzels. The site does not have scheduled tours, but the owners are always willing to show guests around.
The kid and dog-friendly establishment welcome allow guests to bring board games and lawn chairs. It also hosts several events and rents out the place for private gatherings.
Best to try: Brown, Blood Orange IPA, Brewster Key IPA, Strawberry Key Lime IPA
13. Saint Arnold Brewing Company
2000 Lyons Ave | 713-686-9494 | $
View this post on Instagram
This Houston brewery is the oldest craft brewery in Texas. It aims to create the freshest world-class beers to please various palates. The small team does everything onsite, from brewing and filtering to bottling and selling.
It brews IPAs, double IPAS, ales, lagers, and outdoor beers that can please a beer lover's palate. There's always a drink for everyone! The brewery also offers its beer hall for special events. It's a sizeable German-inspired location that can hold 300 people. If you want a more intimate set-up, you can try the Investors Pub, which can comfortably seat 100 people.
Best to try: Art Car IPA, Fancy Lawnmower, Santo, Elissa IPA
Conclusion
Houston is an excellent place to explore beer culture and history. The abundance of world-class breweries makes it a beer lovers' dream destination. The 13 best breweries in Houston, TX, would be a great stop if you're looking for a memorable brew. They can guarantee that all beers are brewed with passion and pride.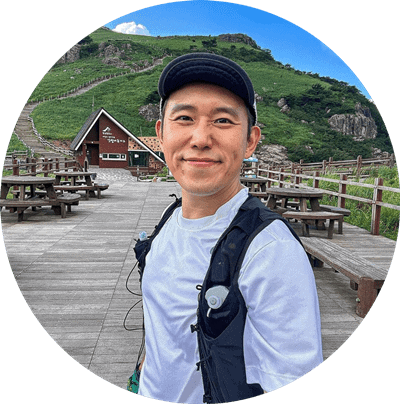 Liam is a sucker for craft beers and a junky for brewery trips. His interest in brewing peaked when he visited San Diego's Mission Brewery. Liam Kuo is contributor to Unknown Brewing.