If you asked me about beers years ago, I wouldn't even think of the state of Maine in the United States. However, I recently learned that there are breweries in the area, including in its biggest city, Portland. So without further ado, here are the 14 best breweries in Portland, Maine.
1. Allagash Brewing Company
50 Industrial Way | 207-878-5385 | $$
View this post on Instagram
There's nothing quite the love and passion for beer folks at the Allagash Brewing Company have. These are reflected in the beers they brew and the service they offer to their patrons.
When you drop by this brewery, you must try their award-winning signature beer. It's a Belgian-style beer aptly named Allagash White. If you want to try other beers, there are some other varieties you can order too.
If it's a good day, make it even better by ordering a beer and sipping it at the brewery's garden.
Best to try: Allagash White, Curieux, Tripel, Saison, Sixteen Counties, Interlude
2. Foundation Brewing Company
1 Industrial Way #5 | 207-370-5180 | $
View this post on Instagram
The Foundation Brewing Company first opened its doors in 2014. Since then, they have worked on brewing the best beers while strengthening their sense of community.
If you're a draft beer kind of drinker, then this brewery is for you. You can enjoy either a 5 or 16-oz beer inside or outside the brewery. Don't forget to explore the three types of beers they have in store – Core, Limited, and Cellar! If you don't want to drink on an empty stomach, you can also order food!
Best to try: Epiphany, Afterglow, Venture, Burnside, Zuurzing, Cosmic Bloom
3. Definitive Brewing Company
35 Industrial Way | 207-536-1288 | $$
View this post on Instagram
If you're in Maine, you might hear about the different locations of the Definitive Brewing Company. However, the OG location in Portland's Industrial Way hits differently!
Through their beers, the people behind Definitive Brewing Company want their guests to have good memories at the brewery. At first glance, you would probably not think that this brewery makes a lot of beers.
However, once you are there, the beer choices are endless! There's always something for everyone! You can enjoy fruit, chocolate, milk-flavored beers indoors or outdoors here!
Best to try: Behind The Light, Distant Gardens, Float, Spirals, Contee, Particles
4. Liquid Riot Bottling Co.
250 Commercial Street | 207-221-8889 | $$
View this post on Instagram
Some people love drinking beer from a can or a bottle. Some even prefer draft beers. Whatever your preference is, Liquid Riot Bottling Co. has all that and more! Their beer selection is top-notch, including the award-winning Blush Star. You have got to see and taste the beers yourself!
One of the best ways to enjoy their beers is to sit outside and view the waterfront. If you want to try multiple types of beers, get their beer flight for $16!
Best to try: Head Stash IPA, A Beer Has No Name, Cash Money IPA, All Is Illusion DIPA
5. Rising Tide Brewing Company
103 Fox Street | 207-370-2337 | $$
View this post on Instagram
Over 10 years ago, Nathan Sanborn's dreamt of opening his brewery. Nathan, together with his wife, Heather, searched far and wide until they found the perfect spot. And then the dream became a reality with the opening of the Rising Tide Brewing Company.
One of the most interesting things about their beers is that some of the grains they used for brewing come from local farmers. You can enjoy their amazing selection of beers either at their tasting room or their patio. Don't leave the best-selling Maine Island Trail Ale out of your list!
Best to try: Maine Island Trail Ale, Zephyr, Ishmael, Daymark, Cutter, Pisces
6. Bissell Brothers Brewing Company
38 Resurgam Pl | 207-808-8258 | $$
View this post on Instagram
The Bissell Brothers Brewing Company we know today stemmed from an idea formed a decade ago. The Bissell Brothers saw an opportunity in the market, started learning more about beer and business, and eventually, they opened their brewery.
The location of the Portland brewery is filled with history. It's a century-old building turned beer brewery. Extensive would be the best word to describe their beer menu. If you want to know what beers are available for the day, check out their website before heading out!
Best to try: The Substance, Swish, Reciprocal, Nothing Gold, LUX, Baby Genius
7. Shipyard Brewing Company
86 Newbury Street | 800-273-9253 | $$
View this post on Instagram
The Shipyard Brewing Company has been around Maine's beer scene since 1992. However, they opened the brewery in Portland around 1994. Despite being around for quite some time now, they continue to make high-quality, outstanding beers.
If you are in town, pay their Tasting Room a visit. They have beer on taps and other beverages you might fancy. It's suggested you arrive early because this place fills up with crowds fast! If you can't get enough of the beers you have tasted here, consider taking some to go like the Blonde Ale, Baby Genius!
Best to try: Pumpkinhead Ale, Monkey Fist IPA, Smashed Pumpkin, American Pale Ale, Summer Ale
8. Gritty McDuff's Brew Pub
396 Fore Street | 207-772-2739 | $$
View this post on Instagram
If you are looking for one of the most established breweries in the Portland area, you can't miss Gritty McDuff's Brew Pub at all. For nearly 35 years, this brew pub has been serving handcrafted ales.
While Gritty's now has two other branches, the Fore Street branch is the original. An order of their signature Black Fly Stout is a must! While relishing the different beer flavors at Gritty's, you might as well munch on some of the usual pub faves.
Best to try: Gritty's Original Pub Style, Black Fly Stout, Vacationland Summer Ale, Halloween Ale
9. Goodfire Brewing Company
219 Anderson Street Suite 6 | 207-808-8910 | $
If you are on the lookout for a brewery off the beaten track, you might stumble upon Goodfire Brewing Company. Compared to other breweries in Portland, this one has only been around since 2017. Despite being one of the younger breweries in town, they serve delicious beers like their "Almost Always Never".
Upon entering the brewery, you will feel a cool and discreet vibe. Head straight to the backroom if you are looking for a more chill spot. They also have a lovely outdoor area where you can hang out.
Best to try: Caramel Jack, Altered Past, Quid
10. Oxbow Blending & Bottling
49 Washington Avenue | 207-350-0025 | $$
View this post on Instagram
You can trace the beginnings of Oxbow Blending & Bottling from their brewery located in a more rural part of Maine. The Portland location of the brewery makes it accessible to everyone. The production of beer happens at this place. There's also a bar and art gallery.
Farmhouse Ales are the specialties of Oxbow Blending & Bottling. They also have some sour beers and so many other kinds. If you want to order a beer chow, step out of the building and order something from the Duck Fat Frites truck.
Best to try: Sap Haus, Italo Disco, Freestyle 49, Second Season
11. Battery Steele Brewing
1 Industrial Way UNIT 12 | N/A | $$
View this post on Instagram
Craft beer is one of Portland's best features. And Battery Steele Brewing is one of those breweries that aim to keep this heritage alive and kicking! The brewery has a much smaller space than nearby breweries. What it lacks in floor space, it makes up for in superior beer quality. It's the result of the founders' passion for brewing beer.
Only a couple of beers on tap might be available during your visit. But they also sell their beers in cans, so you have something to bring home.
Best to try: Flume, Flume², Avalon, Onsight #7, Flume³, Kineo
12. Lone Pine Brewing Company
219 Anderson Street | 207-536-4952 | $
View this post on Instagram
Here's another small brewery that's worthy of your visit. Despite its size, the Lone Pine Brewing Company has a tap room and a garden, giving you the option to either be seated inside or outside. You can glimpse their production process from their tasting room. If you wish to learn more about their beers, don't hesitate to ask the staff.
You have the opportunity to customize your beer flights for about $14. It's a great way to taste the numerous beers they have. If you plan to go as a big group, better reach out to the brewery first.
Best to try: Oh-J, Brightside IPA, Tessellation, Portland Pale Ale, Chaos Emeralds, Diamond Unicorn
13. Belleflower Brewing Co.
66 Cove Street | 207-805-1696 | $$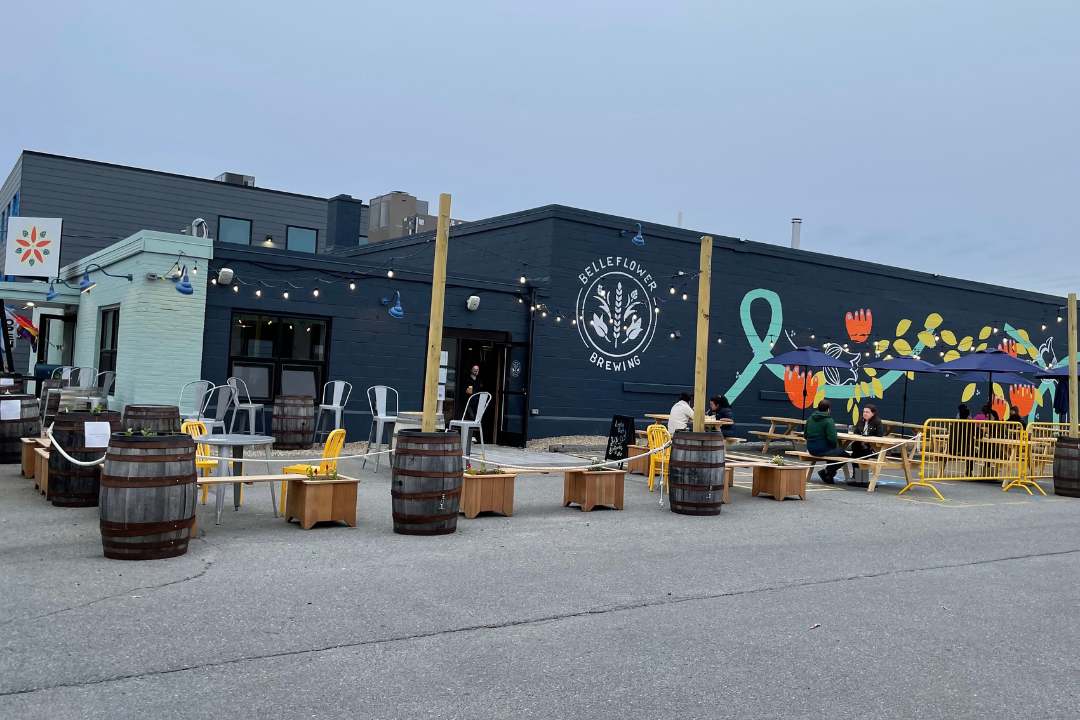 The Belleflower Brewing Co. might be considered a new player in town. However, the people behind this craft brewery have a lot of brewing knowledge and experience under their belt.
The families behind this brewery are all about variety and using local ingredients. If you drop by every week, you would notice the new beers they have available. They have juicy IPAs, strong ales, and even non-alcoholic beers!
The brewery has ample indoor seating and outdoor spaces. Since their beer selection might not be as huge as other breweries, it would be easier for you to try everything. Order a beer flight as soon as you step into the Belleflower Brewing Co.!
Best to try: Secret Clubhouse – Coffee And Cinnamon, Secret Clubhouse – Coconut and Hazelnut, The Drip
14. Austin Street Brewery
115 Fox Street | 207- 358-0492 | $$
Whether you have been to the Austin Street Brewery on Fox Street before or not, the staff will welcome you with a smile and open arms! The friendly service is just one of the many impressive things at this brewery.
If you are in the mood for tap beers, there are usually eight kinds of beer to choose from. Some people might consider that a small selection. However, they have other canned and bottled beers available.
Best to try: Patina Pale, Neverender, Florens, Six Grain, Rally, Offset
Brewing With Happiness
Once you enter Portland, you can't miss the breweries in the city. If it's your first time, you might get overwhelmed by the number of brewing companies around. Hence, to make things easier, take note of the 14 best breweries in Portland, Maine, that you shouldn't miss!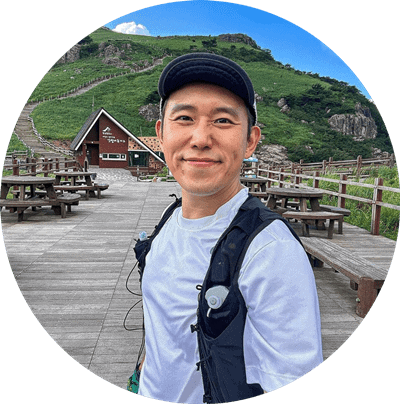 Liam is a sucker for craft beers and a junky for brewery trips. His interest in brewing peaked when he visited San Diego's Mission Brewery. Liam Kuo is contributor to Unknown Brewing.