They say that the city of Boston is the best place if you want to experience American history, well they're not wrong. Aside from the historical places to visit, this city is also home to the craft beer revolution. Here are 13 breweries in Boston that you should visit.
Price: $

Address: 30 Germania St, Boston, MA 02130

Phone: (617) 368-5080
View this post on Instagram
Jim Koch brewed his first batch of Boston Lager in his own kitchen. Following an heirloom recipe found in an attic, he was able to create a unique beer. Fueled by his passion for providing better beer for U.S. beer drinkers, he opened Samuel Adams. Now it is one of the leading independent craft breweries in America.
Samuel Adams offers a variety of beer styles but their Boston lager shouldn't be missed. They also brew non-alcoholic drinks. Their famous "Just the Haze IPA" won a Gold Medal during the Great American Beer Fest.
Price: $

Address: 306 Northern Avenue Boston, MA 02210

Phone: (617) 456-2322
View this post on Instagram
Dan Kenary, Rich Doyle, and George Ligeti traveled to Europe and tried diverse, locally-made beers. Emboldened by the great beer culture, they decided to bring the experience to Boston. Thus, they started Harpoon Brewery.
Their IPA quickly became their bestselling beer during the '90s up until now. Though they made a few changes – giving it a cleaner and bolder taste – they made sure that it is still something you'll love. They offer seasonal, limited, and of course, classic brews. Try out their Boston Irish Stout if you want a creamy textured session beer.
Price: $$

Address: 50 Thomson Place Boston, MA 02210 and 401 Park Drive Boston, MA 02215

Phone: (857) 449-0083 or (857) 449-0078
View this post on Instagram
JC and Esther Tetreault started their farmhouse-inspired brewery back in 2013. They started out with three employees and now have over 300 people. Trillium continues to serve unique and high-quality products each year. Whether you're looking for something crisp, hoppy, roasty, or sour and wild, they have it all.
Years of innovation led them to open more locations within New England. Trillium is operating all year round in Fort Point and Fenway neighborhoods. They also have a seasonal beer garden at The Rose Kennedy Greenway. And outside Boston, is a restaurant and taproom in Canton.
Price: $$

Address: 1250 Massachusetts Ave, Boston, MA 02125

Phone: (617) 514-0900
View this post on Instagram
Dorchester provides a turnkey opportunity for craft brewers since 2016. With over 10,000 sq. foot tasting room filled with wine, cider, and beers on tap, who wouldn't want to host a part here?
Fast forward to 2020, they expanded the place to increase beer production. A Hopservatory, rooftop greenhouse, game room, and restaurant were added.
With 20 line tap systems, filled with DBco and local brewing partners' beer, it's like a museum for beer enthusiasts. Dorchester also has an outdoor patio overlooking the Boston skyline. Perfect if you want a place to chill and drink.
Price: $$

Address: 87 Santilli Hwy, Everett, MA 02149

Phone: (617) 294-4233
View this post on Instagram
Rob Burns, Mike O'Mara, and Michael Oxton started homebrewing in a small kitchen. They would often brew for their friends and families after work, thus the name of the brewery. In 2012, they launched Night Shift Brewing in a small warehouse in Everett. Currently, they have five locations around Massachusetts.
Night Shift Brewing center its craft on inclusivity, integrity, and innovation. Believing in the mantra "all styles welcome" led them to create great drinks.
Now, they offer a variety of beverages from hard seltzer to coffee. Their other products include hoppy beers, sour ales, and diverse limited-release beers every month.
Price: $$

Address: 3377 Washington St, Boston, MA 02130

Phone: (617) 522-0038
View this post on Instagram
Jamaica Plain had a tough brewing history. When all the breweries started closing back in the mid-1980s, only Samuel Adams was left operating.
John Lincecum and Nicholas Walther took a risk and brought back the brewery in the neighborhood. Now, they are a part of the diverse, and livable Jamaica Plain community history.
They offer year-round classics, seasonal series, imperial series, and special releases. Try out their most requested Orange Line IPA, it is their first New England IPA with a citrus aroma and taste. They have JP Exclusive and Ale with an ABV ranging from 4% to 11% on tap.
Price: $$

Address: 35 Temple Pl, Boston, MA 02111

Phone: (857) 263-8604
View this post on Instagram
Democracy Brewing is a worker-owned brewery and pub. It opened its doors to the public on July 4, 2018, just in time for Independence Day. A holiday aligned with the company's ideals: democracy and owning a business.
The place provides an atmosphere of a local neighborhood pub with a mix of an old beer hall. Inside their tasting room are a full scratch kitchen and event space.
Democracy brewing has a lot to offer on its menu. Their beers are categorized into light, dark beer, hoppy, seltzer, and even non-alcoholic drinks. You can also pair it with their gluten-free, vegan, and vegetarian dishes.
Price: $

Address: 10 Old Colony Ave, Boston, MA 02127

Phone: (781) 951-2029
View this post on Instagram
Castle Island Brewing started serving award-winning beers since 2015. Now, they have two operating breweries situated in Norwood and South Boston. Their Southie location host trivia night, live music, and more. So, don't forget to check their events calendar on their website.
They offer a rotating selection of hard seltzers and 20 Castle Island beers daily. And if you happen to stumble across Fiver Hazy IPA, know that it is the drink that gives. It means that five percent of sales from this beer is given to their partner community organizations for a good cause.
Price: $

Address: 3 Lansdowne St, Boston, MA 02215

Phone: (617) 859-0030
View this post on Instagram
The name of the company perfectly describes its bold attitude towards its foods, drinks, and interior. They brew beers that are unique and have a fun twist — a drink that would make you unleash your inner cheeky monkey.
But their concoction is not the only one with a spin on it. They also come up with witty ways to name their drinks, Rebellious Monk and Sour Batch Kehd are some of the best ones.
Besides their craft beer, Cheeky Monkey offers a delicious and versatile food selection to pair with your drink. Their menu includes burgers, sandwiches, tacos, and more.
Price: $$

Address: 525 Western Ave, Brighton, MA 02135

Phone: (617) 548-2947
View this post on Instagram
Notched Brewing is the first company in the U.S. to focus on session beer. Session beers were overlooked for centuries so they decided to brew their own. Their tap room in Brighton has 10 to 14 beer taps. Each tap contains either a highlighting session beer style or beers from their Voll Projekt selection.
Aside from their session beer, they also offer a variety of food on their menu. German soft pretzels, sausage boards, and daily cheese plates are some of them. Notch also has beer to-go in a 4-pack of 16oz.
Price: $

Address: 14 Tyler St, Somerville, MA 02143 and 199 Ashland St, Everett, MA 02149

Phone: (617) 987-4236
View this post on Instagram
Aeronaut blossomed from the love of experimental brewing and adventure. They opened their brewery and shared their craft with the world in 2014.
The owners of Aeronaut repurposed their MIT and Cornell education to open their own brewery. A brewery where people can gather, connect and share while in Somerville. Today, they have two other locations in Everett and Allston.
Aeronaut focused on fermentation research and quality assurance. With their technical background, they were able to make an exceptional beer. Aeronaut beers are categorized into year-round beers, IPAs, sours, lagers, and limited releases. Their incredible design label also sparked interest among consumers.
Price: $$

Address: 284 Broadway, Cambridge, MA 02139 and 110 N First St, Cambridge MA

Phone: (617) 945-0450
View this post on Instagram
Lamplighter brewing company stands in a 10,000 sq. foot that was once used to be a neighborhood auto repair shop. They officially opened their Broadway facility in the fall of 2016.
Draft, cans, and crowlers were served on-site while they were also distributed to restaurants and bars in the area. Now, they have a second taproom located at Cambridge Crossing.
They offer a rotating selection of their own draft pours and flights. Lamplighter also partnered with Pepita, an in-house cafe located in their Broadway facility. Tons of merch can also be seen on their website including glassware and sweatshirts.
Price: $

Address: 2 Bow Market Way, Somerville, MA 02143

Phone: (617) 764-0641
View this post on Instagram
Inspired by the history of Union Square in Somerville, the founders of Remnant turned their brewing dreams into reality. Just like the Lamplighter, they also offer beer and coffee services.
Different beer styles like Pale Ale, Dark Lager, and Saison can be found on their menu. Cans and crowlers are available for pick-up if you want to take home some of their brews.
If you want to enjoy the view outside, you can sit around their fire tables on the patio. Just don't forget to ring them to guarantee a spot for you and your friends.
Cheers To Boston's Best Breweries
Boston may have had a rocky start in the beer brewing industry but, they were able to change history. Thanks to these inspired breweries, they were able to bring the best beers to Boston. Try visiting some on the list and enjoy the flavors of their craft.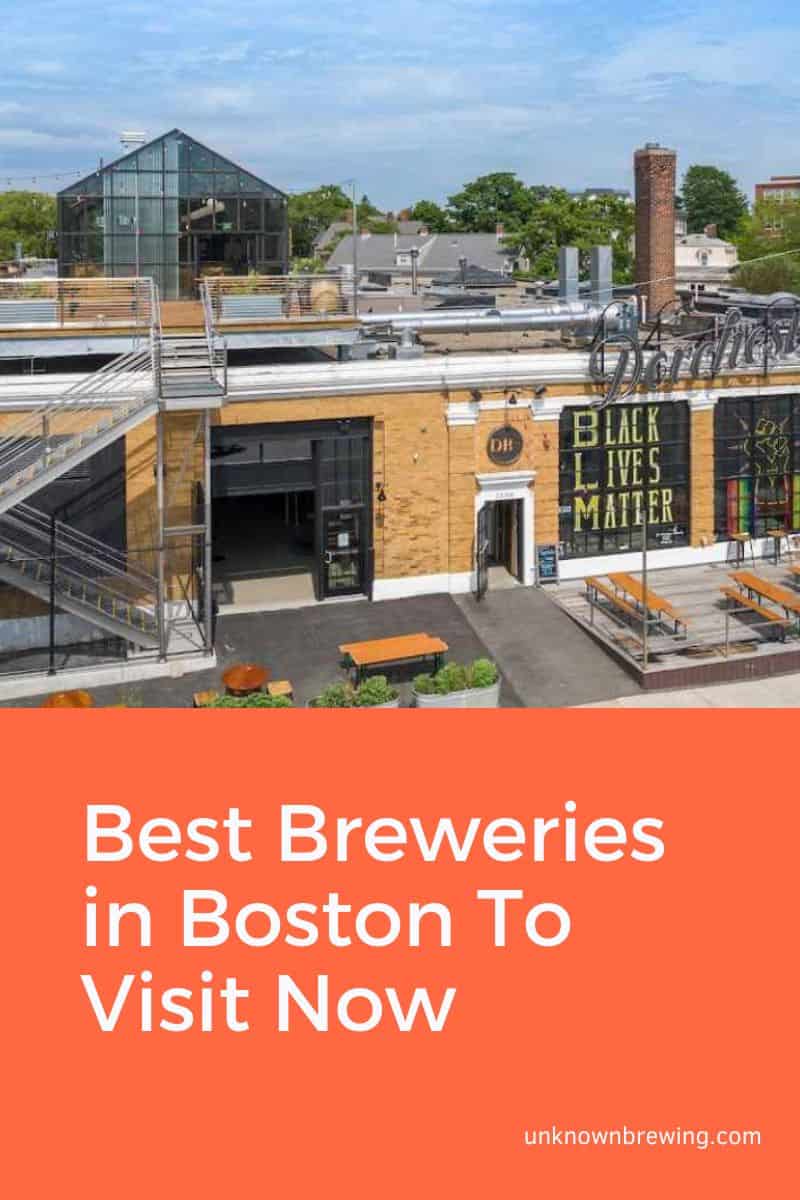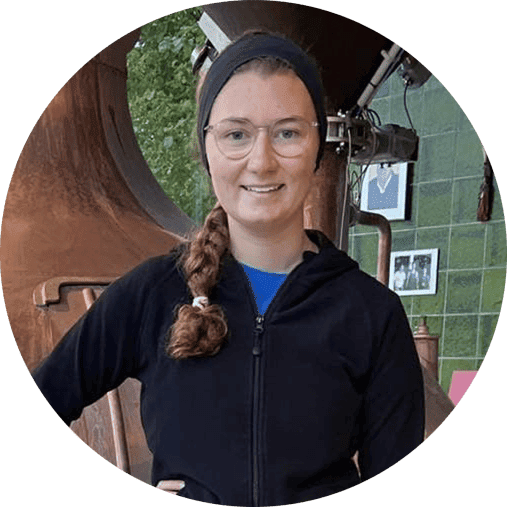 Sandra B. King is a wife and mother of two. The marketing genius is also a beer enthusiast. Even though she doesn't brew beers, she can whip up a mean content marketing strategy.