Looking for an excellent place to try out beers? Well, San Diego has a lot to offer you. Whether you are more of an Ale person or perhaps, you like Stouts and pilsners, these 15 best breweries in San Diego, CA, will take you on an adventure of flavors.
1. Resident Brewing
1065 Fourth Ave | 619-717-6622 | $$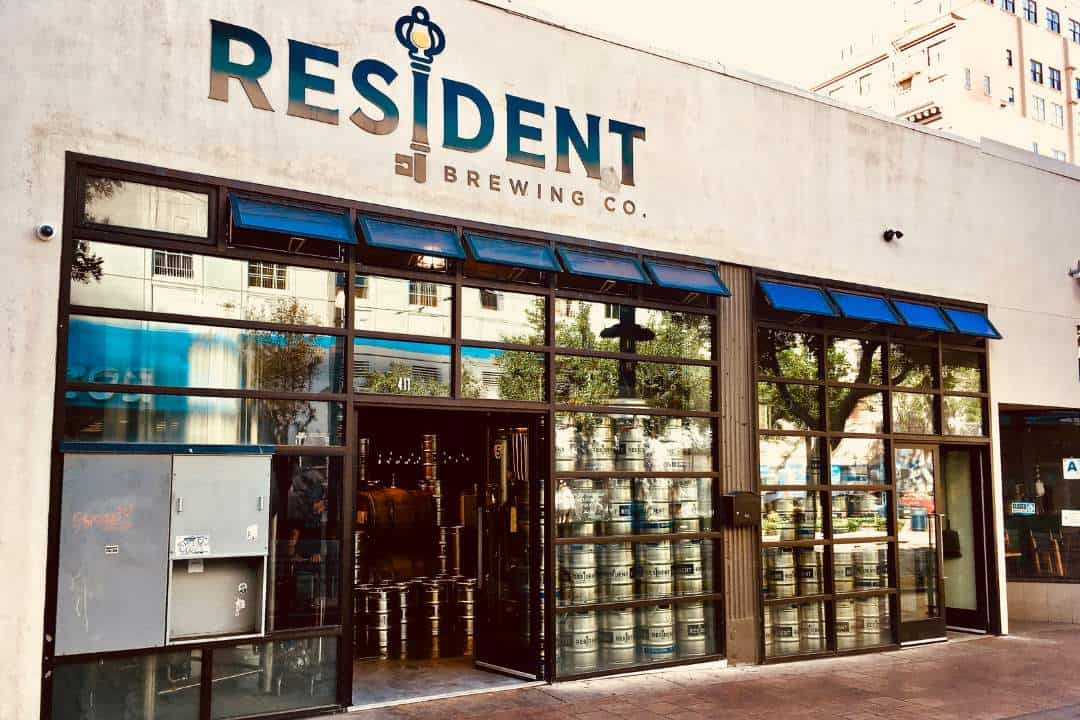 Resident Brewing is your comfy brewery with a buzzing ambiance that serves house-label ales and other local beers in a chill and unpretentious setting. This establishment has a lot to offer, and they have up to 41 different beers on tap for you to pick from.
In addition to that, the food is delicious, which is one of the essential things in a brewery. It's always fun to drink with a tasty side. Furthermore, a refreshing drink can be the cherry on top of a meal.
Best to try: Lightning Drops, Chasing Citra, Whatever You Feel Just Dance It
2. Societe Brewing Company
8262 Clairemont Mesa Blvd | 858-598-5409 | $
View this post on Instagram
Offering only the finest in Belgian-style and barrel-aged beer, the brewery's tasting room is roomy with a nice, warm, old-school vibe. When it comes to making improvements, Societe is open to new ideas.
One of their most vital points is their attention to their clientele. This way, buyers can rest easy knowing they are getting a high-quality product.
If you're looking to spice up your drinking experience and bond with friends, they also have board games for you to play. With all these activities, you can also enjoy their food truck which serves the best food to pair with your drinks.
Best to try: The Pupil, The Apprentice, The Butcher, The Harlot, The Coachman
3. Ballast Point Brewing Little Italy
2215 India St | 619-255-7213 | $$
View this post on Instagram
Ballast Point Brewing Little Italy is an upscale bar that offers a variety of tasty meals, renowned beers on tap, and kegs for takeout. They provide a great environment, a lot of seating, and an accommodating and kind staff.
The selection of beers is excellent, and former customers highly recommend trying their barrel-aged beer and beer cheese sauce which you will surely love.
Their selection is sure to be flavorful and satisfying, so that you will have no regrets. As for their food, they have ample servings and quite the options too.
Best to try: Splash Zone Wet Hopped IPA, Little Italy Pale Ale, Ballast Point Little Italy Saison
4. Coronado Brewing Company San Diego Tasting Room
1205 Knoxville St | 619-275-2215 | $
View this post on Instagram
Coronado Brewing Company is an upscale establishment that serves a wide variety of beers. They also offer exclusive drinks, including several available only at the brewery.
They also did a great job of ensuring the inside and outdoor seating areas were appealing and comfortable for their customers. If you need parking, they also have an accessible parking space. The establishment allows pets, so you can bring your dog with you.
The service is lovely and adept at managing a rush, plus their cuisine is delicious. They have a tasty menu, plus their service is wonderful. Their personnel is well-trained to deal with high volumes of customers too.
Best to try: Islander IPA, Orange Ave. Wit, Idiot IPA, Mermaid's Red
5. Kairoa Brewing Company
4601 Park Blvd | 619-295-1355 | $$
View this post on Instagram
The cuisine is really incredible, and not only that but their employees and manager are charming. They have a breathtaking rooftop where you can enjoy your drink.
It can be pretty chilly outside, but there's nothing to worry about as they have heaters placed at each table. Some drinks are best paired with a salad, and Kairoa has some good salad options to pair with them.
They offer some excellent and unique beers and fantastic choices available in the wine department! Kaiora also has mocktails for kids to enjoy. This way, they get to enjoy their visit too!
Best to try: Pink Flag, Rye And Dry, Sneaky Crusher (collab With Kairoa Brewing)
6. Eppig Brewing Waterfront Biergarten
2817 Dickens St | 619-756-6825 | $$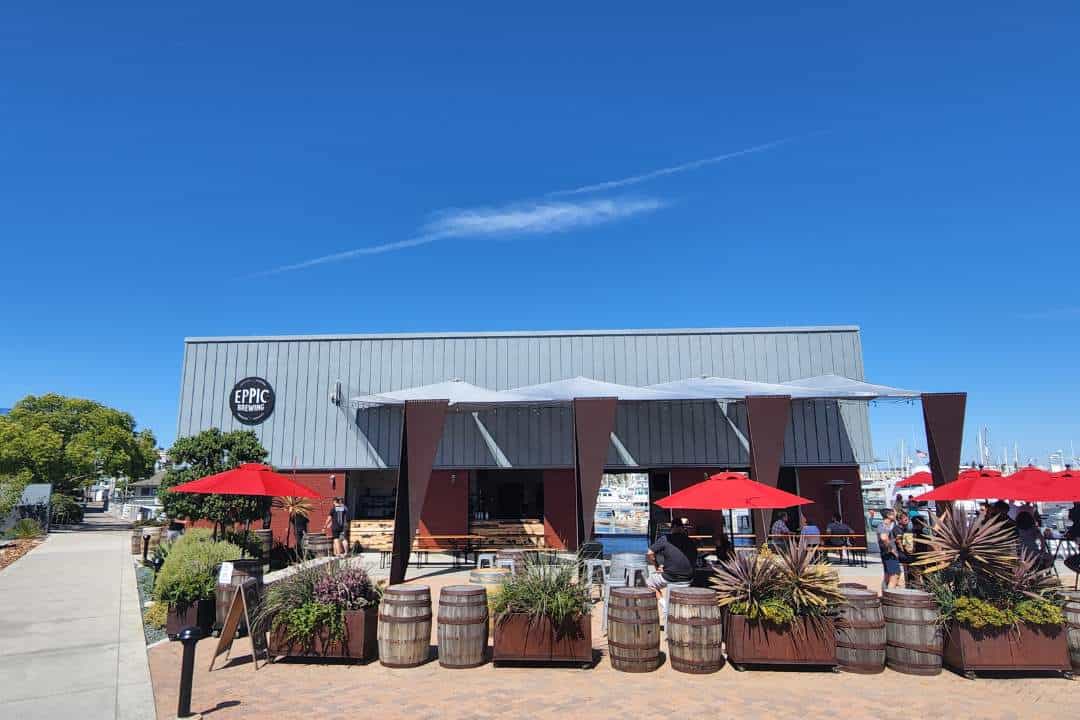 Eppig Brewing Waterfront Biergarten's use of time-honored brewing methods from Germany results in some of the world's finest beers. The staff was not just highly knowledgeable but also very friendly.
In addition to that, the location, in general, is stunning to the eye. The atmosphere is light and airy with enough space. The place offers an incredible waterfront view if you enjoy looking at sights. Had a tough week? It's a great spot to take it easy and relish the weather while listening to the waves.
Best to try: 10:45 To Denver, Glitz And Glam, Festbier, Natural Bridge: Special Lager
7. Fall Brewing Company
4542 30th St | 619-501-0903 | $
The Fall Brewing Company offers an extensive selection of beers and bottled seltzers. Both the interior and the mood will make you feel comfortable and welcome. The excellent music makes it even better; the atmosphere becomes even more enjoyable.
Both the beverages and the services are top-notch. This establishment will satisfy your need for a wide variety of flavor profiles.
Their staff is very hands-on and is good at making recommendations based on your taste inclination. There is also a varied selection of food trucks stationed there.
Best to try: Green Hat IPA, 2 AM Bike Ride, Plenty For All
8. Thorn Brewing Co.
1745 National Ave | 619-255-9679 | $$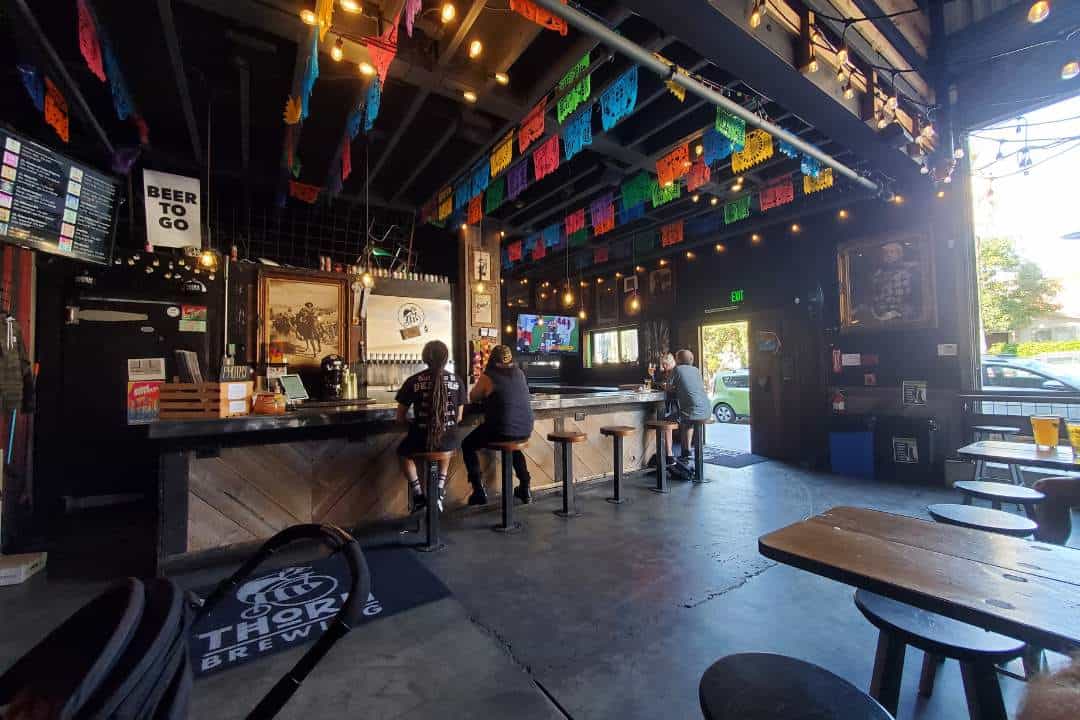 When it comes to the beer selection, the staff at Thorn Brew is always kind and knowledgeable. Thorn Brewing Co. has an industrial vibe and has garnered attention since its opening.
There's a good variety of beers, and the atmosphere is relaxed and comfortable, never overwhelming. They also have plenty of room that can accommodate larger gatherings. Dogs are welcome at Thorn Brewer, so you can always bring your fur friends and enjoy the view.
Best to try: Jaipur, Green Mountain, Cocoa Wonderland, Halcyon
9. North Park Beer Company
3038 University Ave | 619-255-2994 | $$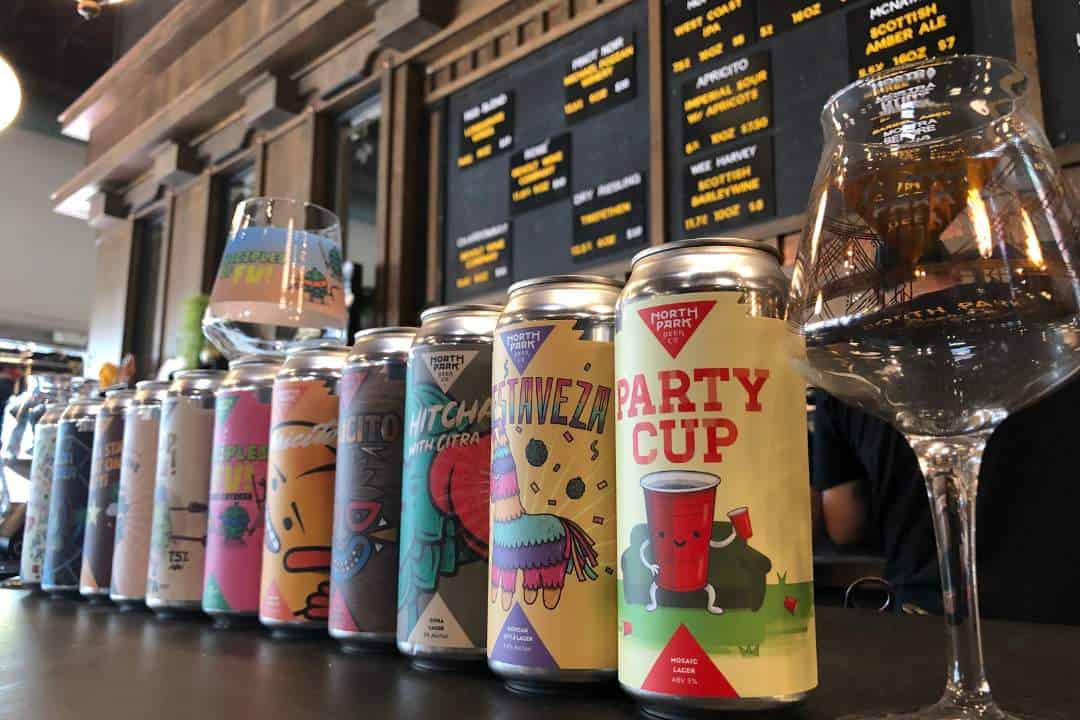 The North Park Beer Company is an award-winning brewery serving a diverse menu, including anything from lagers, house beers, wines, and many more. The location is lovely, and the people working there were friendly and ready to assist you.
More importantly, their beers are high quality. Their mission is to provide their customers with a satisfactory drinking experience. They also have an upper deck if you want to feel the cooler breeze. North Park has games, too, so it's never dull.
Best to try: Jaipur, Green Mountain, Cocoa Wonderland, Halcyon
10. Deft Brewing
5328 Banks St A | 858-799-1228 | $$
View this post on Instagram
This award-winning small artisan brewery is known for producing beers with a European. Take pleasure in the coziness of an inviting atmosphere. It's much more convenient because there's so much parking available nearby.
If you are not in the mood to eat in or go out to eat, you can always visit their website and have it delivered to your door. This craft microbrewery is a lovely find for those who prefer their beer in the traditional style.
Best to try: Jaipur, Green Mountain, Cocoa Wonderland, Halcyon
11. Border X Brewing
2181 Logan Ave | 858-405-0528 | $$
Craft beers can be experienced at the brewery's lively and aesthetically pleasing taproom. Border X Brewing also features a beer garden; exciting, right? In addition, you can also enjoy a rotating lineup of food trucks.
An intriguing interpretation of beer is created by Border X. Each beer has a different west coast twist, although they all have the flavor profile of Mexican beers.
You're greeted with the aroma of smoked meat and wood when you walk through the door. From there, you can choose from a wide variety of excellent beers served straight from the tap.
Best to try: Blood Saison, Horchata Gold, Abuelita's Chocolate Stout
12. Pure Project
9030 Kenamar Dr #308 | 858-252-6143 | $
View this post on Instagram
Pure Project is a cozy and laid-back beer brewery offering samples and pints of craft beers. Whatever taste you prefer, they have something for you as they boast a menu of beers with international flavor profiles.
In addition to the excellent and lively atmosphere, their brews are creative and distinctive in their own right. The beers here are among the best in the area. You can also learn a lot from their knowledgeable staff.
Best to try: Murklands, Formless Reflections, Milagro, Pure West
13. Bay City Brewing Co
3760 Hancock St | 619-727-4926 | $-$$
View this post on Instagram
This brewery is a great place to hang out because everyone there is always pleasant. The bartenders are super chill and willing to lend a hand whenever necessary.
They are eager to offer assistance with the brews and even provide excellent suggestions. During family days, you can bring the whole family because they serve tasty meals, and the environment is welcoming to children and pets.
Best to try: Bay City Pale Ale, Power Play IPA, Jucci Gang
14. Mission Brewery
131 14th St | 619-544-0555 | $$
Located in a landmark structure dating back to 1894, the Mission Brewery is a must-see when you're a San Diego tourist. The brewery has an antique vibe and serves delicious beer.
It hosts regular tours, and you can always visit its tasting room. You won't have trouble finding your way around or getting information about the drinks because their staff is fantastic and very helpful.
Best to try: Shipwrecked, Dark Seas, Mission Gose, IPA, El Conquistador
15. Knotty Brewing Co.
842 Market St | 619-269-4337 | $$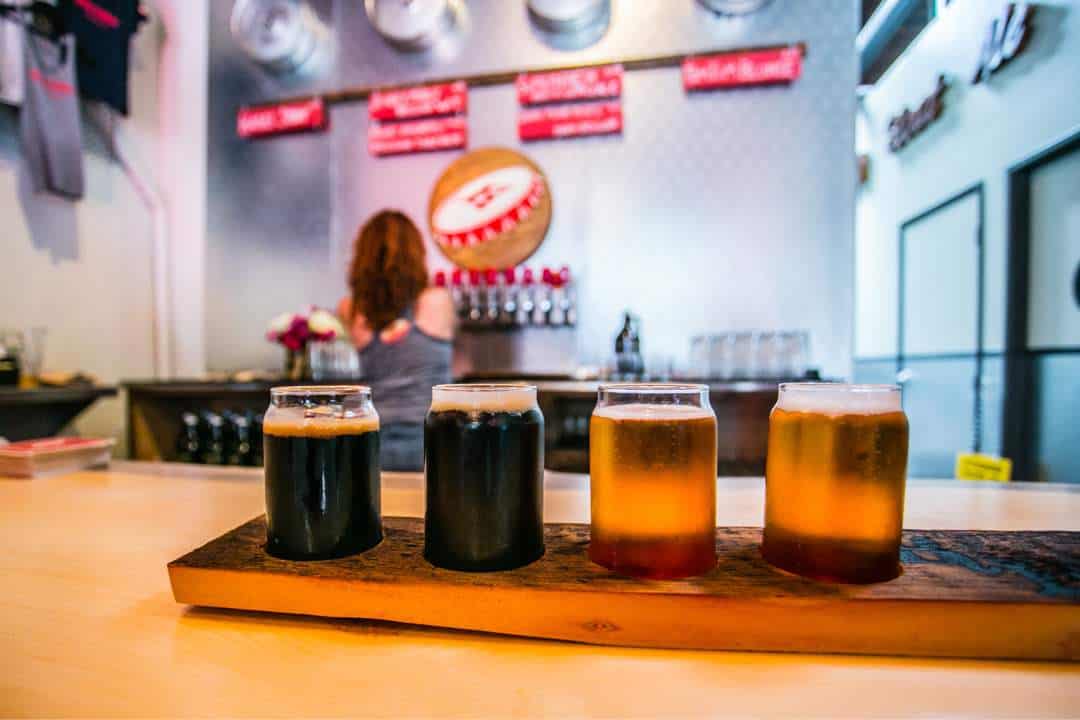 Knotty Brewing Co. makes sure that its customers are well taken care of. They have great service and quick seating, but you can always opt for a reservation if you prefer.
They serve a wide variety of regional brews from their taps. There is also tasty cuisine available to complement the drinks, and all of them are priced reasonably, a good bang for the buck.
Best to try: Superfresh Pale Ale, Clay, Kasie's Stout, TransFixed
Summary
San Diego boasts some of the most unique and diverse breweries in California. Going out with friends or family is even more fun when accompanied by refreshing drinks.
For beer lovers, these 15 best breweries in San Diego, CA, will surely provide an exciting and satisfactory drinking experience.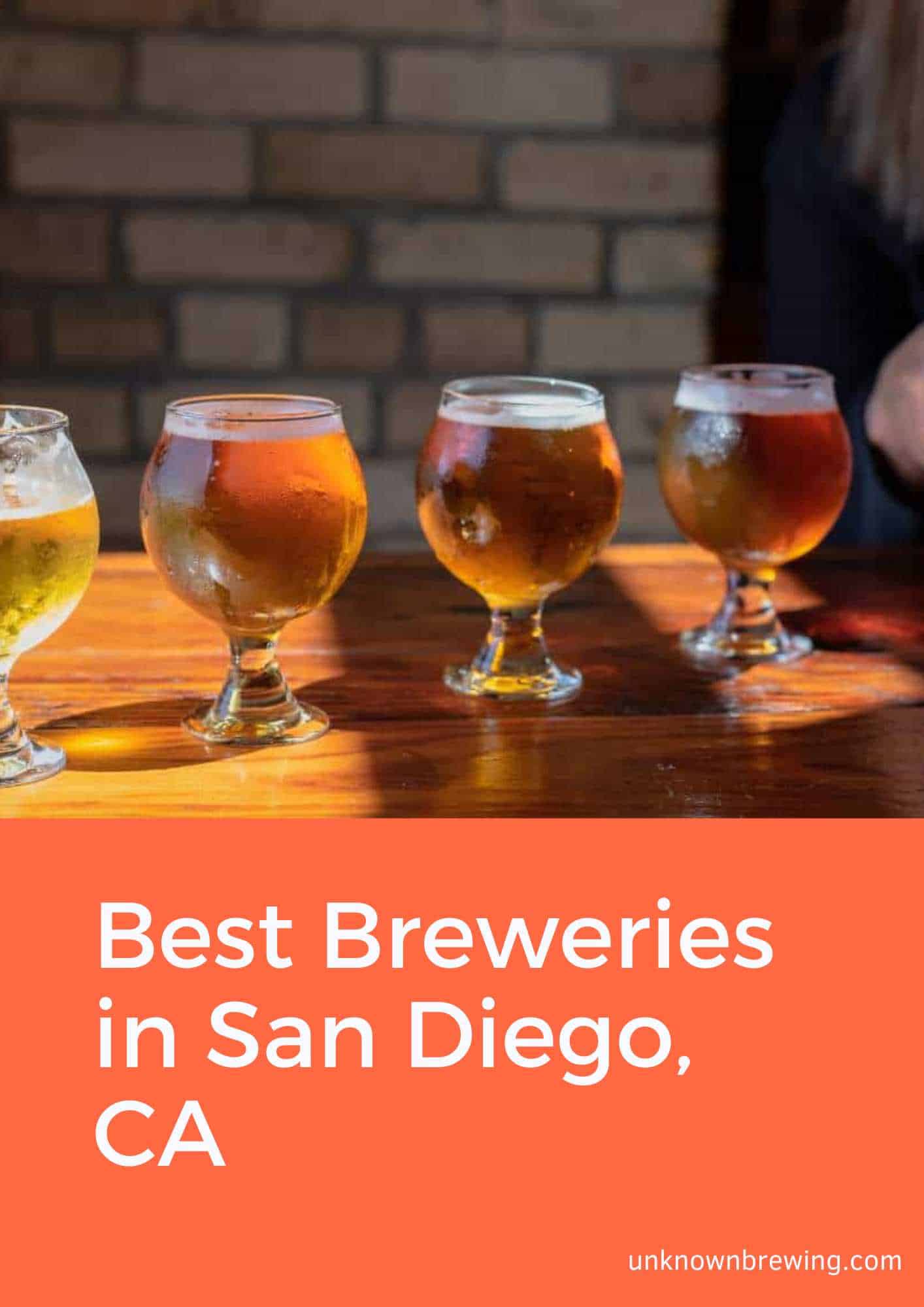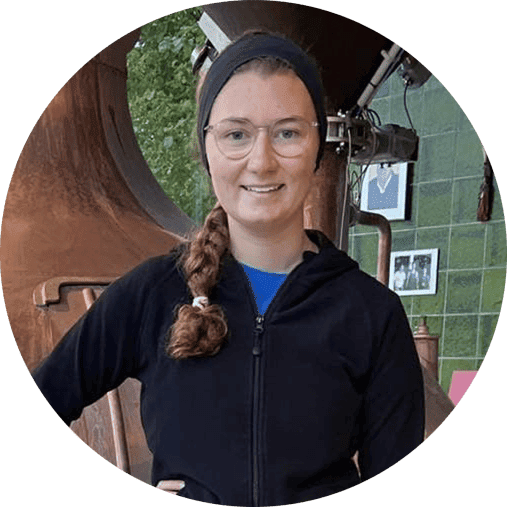 Sandra B. King is a wife and mother of two. The marketing genius is also a beer enthusiast. Even though she doesn't brew beers, she can whip up a mean content marketing strategy.