Are you looking for something fun to do this weekend? With so many fun and exciting local breweries, choosing which one to visit can take time and effort. Not to worry, though. We've done the work for you! Keep reading for the list of the best breweries in Grand Rapids.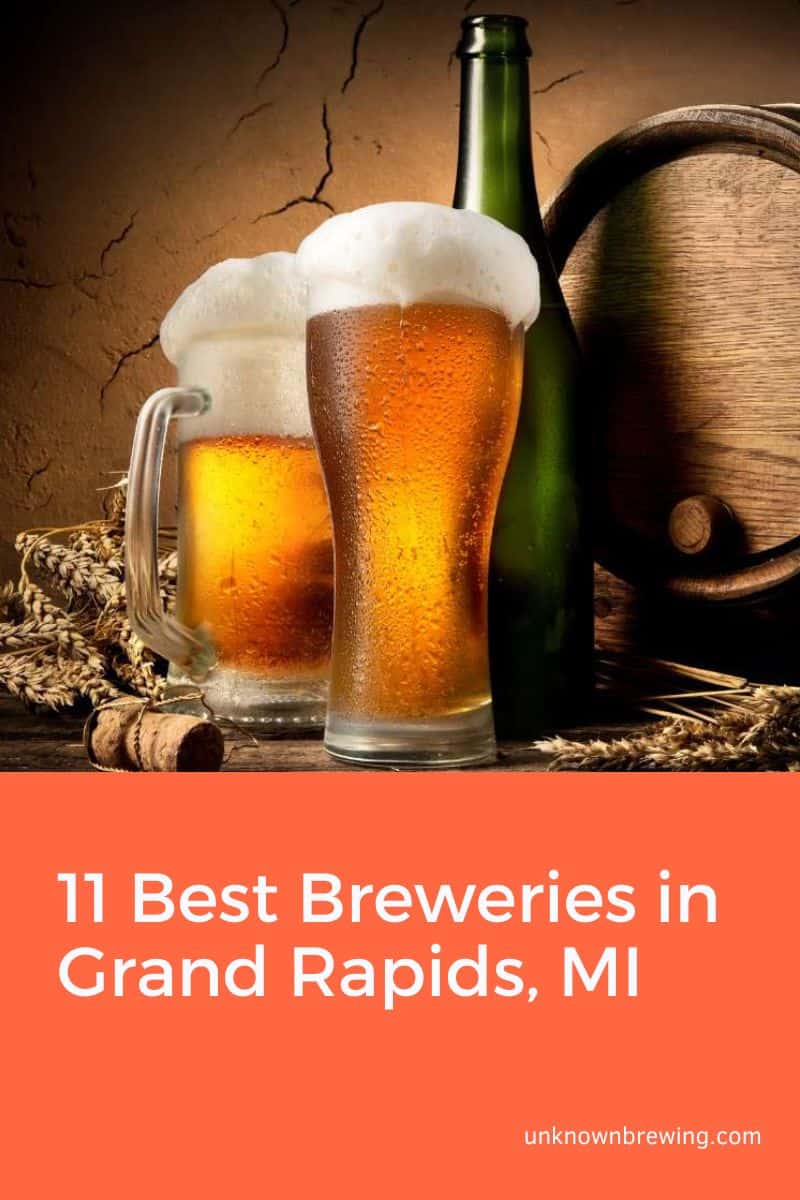 The Mitten Brewing Company
527 Leonard St. NW | 616-608-5612 | $$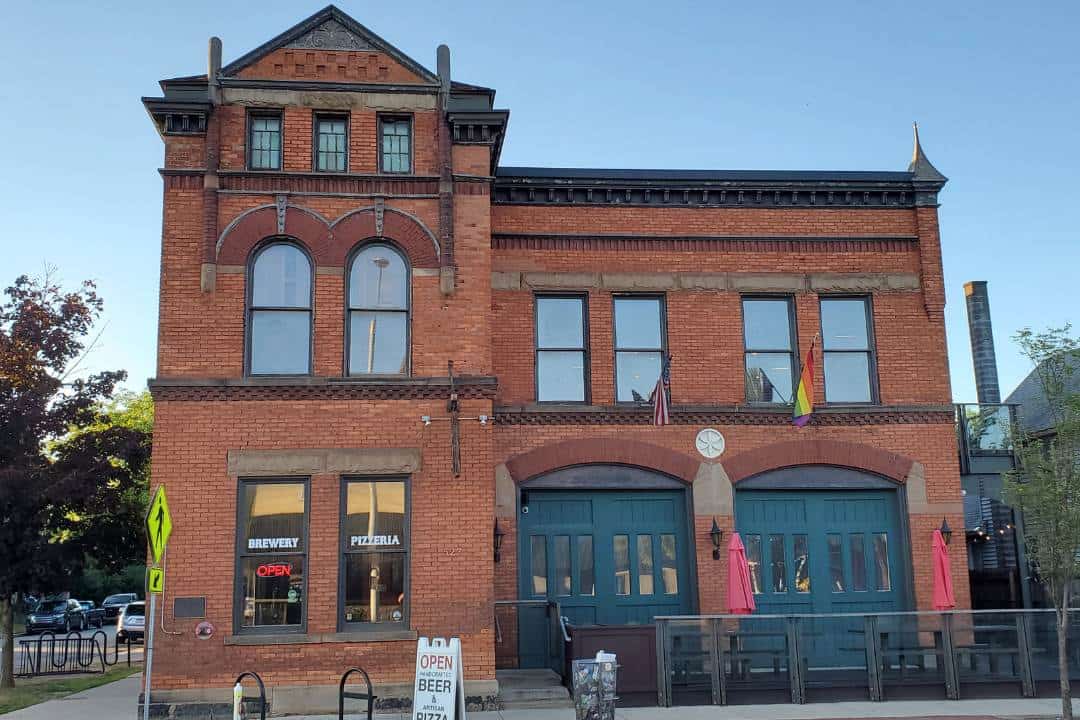 Founded by a group of friends in 2012, Mitten Brewing has a vintage baseball theme. The building itself has a unique vibe since it's located in the restored, historic Engine House No. 9. It also has the honor of being the first brewery in the neighborhood since Prohibition.
It's a microbrewery where sports fans are welcome. It's the place to be with both indoor and outdoor bi-level deck seating. It's not just a taproom but offers a full menu with appetizers, sandwiches, and specialty pizza.
The owners are very community-focused and are very enthusiastic about charitable giving.
Best to try: Country Strong IPA, Peanuts And Crackerjack, Triple Crown Brown, Dock's No-No
Grand Rapids Brewing Company
1 Ionia Ave SW Ste 100 | 616-458-7000 | $$
View this post on Instagram
Located in the heart of downtown Grand Rapids, this brewery (and restaurant) offers a wide variety of beer styles. Originally founded in 1893, it was disbanded during Prohibition. It reopened in 2012 but still utilizes the classic beer recipes from 1893. Its beers are brewed from fresh spring water, making them a well-known brewery.
GRBC doesn't just focus on great beer. They take pride in featuring the best butchers, bread suppliers, produce growers, and other local businesses. They are happy to offer a space that focuses on sustainability, from their furniture to waste management practices.
Best to try: The Fishladder, Rosalynn Bliss Blonde, The John Ball Brown, Silver Foam, Senator Lyon's Stout
City Built Brewing Company
820 Monroe Ave NW #155 | 616-805-5755 | $$
View this post on Instagram
City Built Brewing Company calls their beers "drinkable complex." They believe that beer brings people together. They foster the same feeling of community in their staff and think craft beer is for everyone. City Built Brewing doesn't offer your ordinary craft brewery menu. They give their customers a taste of Puerto Rico with their delightful menu. The owner, Ed, tells stories about his grandparents and the dinners they would cook for his father's friends.
You'll find a variety of beers here, from light to dark, from hoppy to fruity. There's truly something for everyone.
Best to try: Cascading Into Darkness, Fifth Street Hooligans, Melisandre, Snow On Monroe
Brewery Vivant
925 Cherry St. SE | 616-719-1604 | $$
View this post on Instagram
Are you looking for a truly unique brewery? How about a fully LEED-certified brewery in a historic funeral home? Their beers give customers a taste of Europe with European-inspired beers. They're also committed to locally sourced ingredients for their brews and their from-scratch menu.
A visit to the Belgian countryside inspired both the brewery's name and beer. The word vivant means to be lively or to be alive, which they thought was an excellent fit for a brewery. They want to promote the "bon vivant," or good life, with their food and beer.
Best to try: Big Red, Farm Hand, Triomphe, Undertaker, Wizard Burial Ground
Founders Brewing Co.
235 Cesar E. Chavez Ave. SW | 616-776-2182 | $$
View this post on Instagram
Founder's Brewing Co. is one of Michigan's biggest craft breweries (and in the US) and is recognized around the US. For the last five years, Ratebeer.com has ranked them among the top breweries in the world. Plus, beeradvocate.com has rated some of their beers in the top 100 in the world!
Founders' taproom is located in downtown Grand Rapids on the corner of Monroe Avenue and Jefferson Avenue. Not only do they have tasting in their taproom, but they also have brewery tours, beer dinners, and classes.
Best to try: All Day IPA, Breakfast Stout, Centennial IPA, Dirty Bastard, Kentucky Breakfast Stout (KBS)
Greyline Brewing Co.
1727 Alpine Ave NW. | none | $$
View this post on Instagram
Greyline is named for the grey line between good and evil. They were founded with the idea to do things their way, to start small and grow with their customers. The owner, Ned Walser, started as a home brewer 20 years ago and, over time, became a brewer and consultant. Their tap list changes regularly, so you'll never get bored with their flavors.
They bill themselves as being affordable and local. Plus, they have a trivia night. The menu includes tacos, nachos, sliders, sandwiches, and appetizers. You'll find that they cater to adults. They don't even have high chairs!
Best to try: Mosacca, Kona Brown, DryPA, Fade, Fruitopia
Brass Ring Brewing
2404 Eastern Ave. SE | 616-644-3451 | $$
View this post on Instagram
At Brass Ring Brewing, they like to have fun. Every Thursday is D&D night. Thursday is Neighbors Night, which lets different blocks in the neighborhood get a discounted beer. Cask Night is Tuesday with a traditional cask and appetizer pairing.
Speaking of cask ale, Brass Ring works hard to bring authentic English-style pub ales to their customers. They're even certified by Cask Marque. When you join the Brass Ring Society, you have the opportunity a $1 off all beers, $2 growler fills, plus brewery swag and food and drink specials.
Best to try: The Wayfarer, Eight-pound Hammer, Danny Whizbang, Golden Ticket
Harmony Brewing Company
1551 Lake Dr. SE | 616-233-0063 | $$
View this post on Instagram
Harmony Brewing Company was started in a Prohibition-era liquor store located in a 1928 residence and has been awarded locally by Grand Rapids Magazine and Best of the West Reader's Polls for its food, events, and beers. As they grew, they expanded the operation to an "old castle" that was originally a 1908 sausage factory.
They host trivia nights, comedy, games, a live DJ, and holiday events. Plus, award-winning pizza. You'll love their swag shop, which includes a variety of fun, eye-catching t-shirts. Harmony Brewing Company now has offsite sales too.
Best to try: Fiddlestix IPA, Grapefruit Moon, Crossroads Rye PA, Black Squirrel
Speciation Artisan Ales
928 Wealth St. SE | None | $$
View this post on Instagram
What's better than a craft brewery? A craft brewery and winery! Speciation Artisan Ales has craft beer, smoothie seltzers, and wine on its menu. Their digs are unique for a brewery since it's a 100-year-old auto shop. Their specialty is sour beers. They also have spontaneously fermented beer made from microorganisms found in the wild, yeast traps, fruit, etc.
Their approach to brewing emphasizes organisms found in nature. Speciation uses natural yeast and bacteria plus high-quality Michigan-grown ingredients to craft every beverage they ferment.
They don't have a kitchen, but you can usually find a food truck on site.
Best to try: Hopeful Monster, Incipient (Dry Hopped), Megatrajectory, Saltation (2018)
Brewery Nyx
506 Oakland Ave SW | None | $$
View this post on Instagram
Brewery Nyx is the first gluten-free brewery and distillery in Michigan. The owner's founder, Jess, discovered that she had a gluten intolerance after years of enjoying craft brews. She wanted to bring great taste, community, and great ingredients to those who couldn't have gluten.
Brewery Nyx isn't your usual gluten-free beer. You'll find a huge variety of styles, from stouts to IPAs, without that icky gluten-free taste. They don't have a kitchen currently, but they do have prepacked snacks and allow delivery from Papa Chops (but nowhere else since it's a gluten-free facility).
Best to try: Double IPA, Stout, Hazy IPA, Blonde, Hefeweizen, Salted Lime
Arvon Brewing Co.a
1006 Division Avenue South | 616-340-9372 | $$
View this post on Instagram
Join Arvon Brewing Co. for one of their many events, or enjoy their beer in the comfort of your home with their delivery service. Their motto is "Craft beer, brewed for enthusiasts." Their menu features New England-style IPAs and heavily fruited sours.
The tap list includes barrel-aged beers, sours, black pilsners, and New England-style IPAs. You can enjoy their beer in the taproom or outside. They are dedicated to giving their customers the highest quality products and offer four to five fresh batches weekly.
Best to try: Jurassic Haze, Voyager, DeTour Reef, Creep, Profound Technique
Lots of Amazing Breweries
Grand Rapids is home to over 70 breweries (and counting), so there's no shortage of places to grab some craft beer. No matter which type of brew you are looking for—IPA, Belgian, or pilsner—you're sure to find something that will satisfy your taste in the best breweries in Grand Rapids!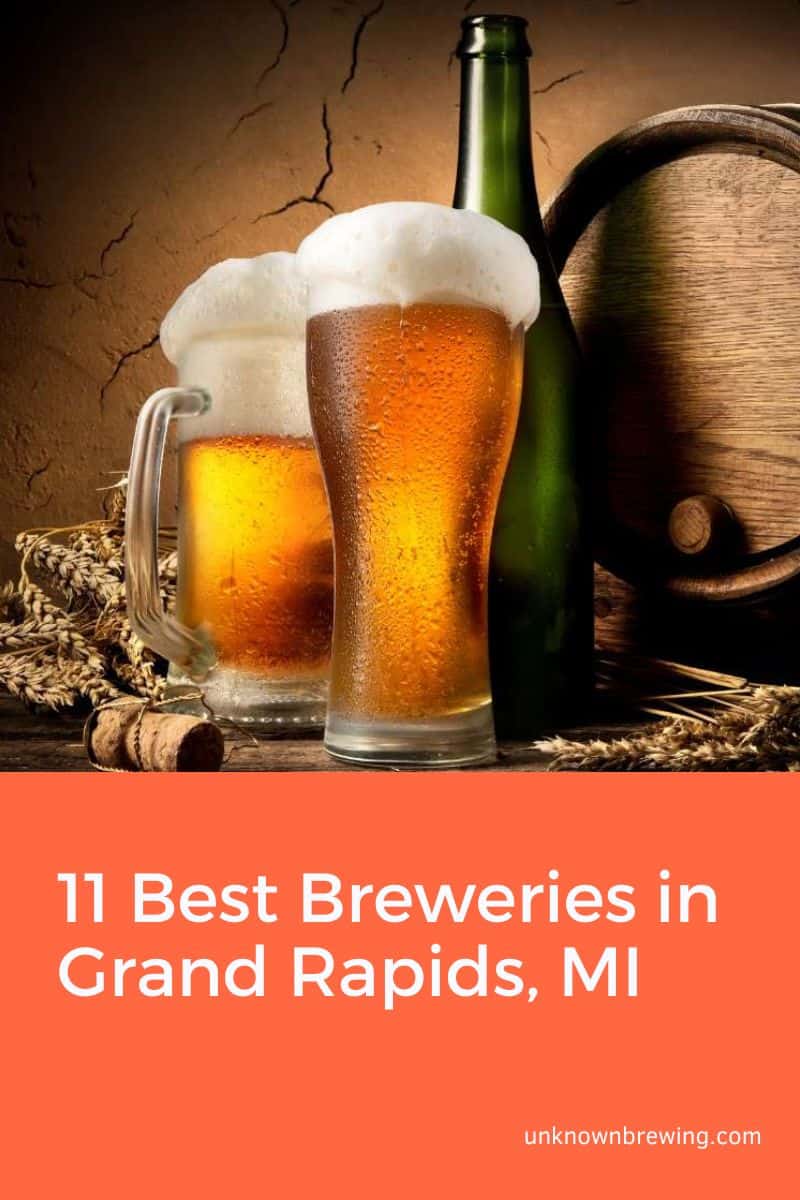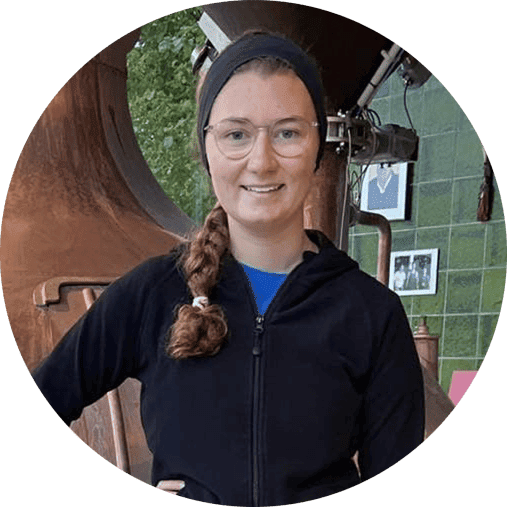 Sandra B. King is a wife and mother of two. The marketing genius is also a beer enthusiast. Even though she doesn't brew beers, she can whip up a mean content marketing strategy.