Wisconsin's brewing culture began with the arrival of German immigrants in the 1830s. The Germans brought with them their culture and beer-brewing techniques. But what is the state of Wisconsin's brewing culture today?
In our quest, we found breweries with incredible craft beers and history. We used customer reviews on Google to rank these Wisconsin breweries. Please refer to the price key below for some perspective.
Price Key:
$: Affordable

$$: Fair

$$$: Expensive

$$$$: Extra Expensive
Grab a jacket for we're going to Wisconsin, and join me as we count down the top 10 breweries in Wisconsin.
Price: $
Address: 1009 S Main Street, Oshkosh, WI 54902
Phone: +1 920-479-1876
We start our countdown in Oshkosh, Wisconsin, with Fifth Ward Brewing Company. Fifth Ward was the name of an old brewery that used to serve German-style brews in the mid-19th century. The old brewery ran out of business before the conclusion of that century.
Hundreds of years later, two homebrewers revived the Fifth Ward name as they opened their brewery in 2017.
Today, Fifth Ward serves noteworthy craft beers to residents and tourists. On the kitchen menu, you'll only find steaming popcorn. But the brewery encourages its guests to order from nearby restaurants.
Price: $
Address: 1725 Dolphin Drive, Waukesha, WI 53186
Phone: +1 262-505-5942
View this post on Instagram
Raised Grain Brewing Company is located in the suburbs of Waukesha. The brewery offers various refreshing lagers, IPA, and ales. And if you're a fan of the heavy-bodied stouts and high-gravity beers, you can help yourself to some Black Walnut (a Belgian-style Imperial Stout).
Besides beers, Raised Grain also serves delicious pizzas, tacos, fried fish, french fries, and smoked pork.
Raised Grain Brewing has a spacious patio area perfect for well-behaved dogs. The brewery is also open for tours. And as a token of appreciation, Raised Grain Brewing gifts tourists beer glasses and brew samples.
Price: $$
Address: 1837 North Avenue, Sheboygan, WI 53083
Phone: +1 920-395-3583
View this post on Instagram
Upon opening in 2012, 3 Sheep Brewing was named Best New Wisconsin Brewery. With a massive tap room and a dog-friendly environment, 3 Sheep Brewing has won the hearts of Sheboygan residents.
On tap, 3 Sheep serves delicious pints of boldly flavored lagers, IPAs, pilsners, and ales. The same beers are available to go in eye-catching cans.
Besides brewing and serving beers, 3 Sheeps hosts live music events, yoga sessions, and golf simulation games.
Price: $$
Address: 115 S State Street, Appleton, WI 54911
Phone: +1 920-903-8002
View this post on Instagram
Unlike many Wisconsin breweries in this list, McFleshman's Brewing Company has personality. Inside the lonesome building on State street, you'll find a vibrant tap room with stained glass decor, a patio with potted plants, and fermentation tanks with portraits.
If McFleshman's Brewing was trying to create an intimate atmosphere, they must have succeeded because this place is stunning. Couple the fantastic ambiance with courteous staff, and you've got a serious contender.
The brewery hosts many events, including open mic nights, concerts, and beer festivals. The party spilled into the parking lot last time Lager Fest was in town.
The atmosphere is not this brewery's only selling point. It also has a rich selection of lagers, IPA, ciders, ales, and stouts. Apart from the beer, McFleshman's serves Chardonnay and Cabernet Sauvignon wines.
As the brewery doesn't offer food, stay vigilant for food trucks and pop-up restaurants. Pets are also welcome.
Price: $
Address: 990 Tony Canadeo Run, Green Bay, WI 54304
Phone: +1 920-634-5687
View this post on Instagram
Badger State Brewing was founded in 2013 by three friends. Like any craft beer startup, Mike, Sam, and Andrew used to brew in Sam's Garage. Today, their hobby has grown to a state-renown brewery attracting thousands of customers.
 On tap, Badger State Brewing has an enticing line-up of delicious wheat beers, lagers, ales, IPAs, stouts, and porters. Since the brewery has a canning line integrated into its brewing process, you can order cans to go.
Seating is available in the brewery's beer garden, patio, and tap room. And only two words can describe these spaces; class and elegance. The beer garden comes alive during live music events.
While Badger State Brewing Company does not have a food menu, they allow customers to bring food.
Price: $
Address: 1079 America Way, Verona, WI 53593
Phone: None
View this post on Instagram
Established in 2013, Wisconsin Brewing Company is the 12th largest brewery in the state. And in 2019, Wisconsin Brewing Company merged with Lake Louie Brewing. Since Wisconsin Brewing has a state-of-the-art brewery in Verona, they handle brewing for both establishments.
As part of its cooperation with Lake Louie Brewing, Wisconsin Brewing offers craft-made sours developed by the Arena-based brewery. Apart from the sours, you can order from a wide selection of lagers, ales, IPA, and porters.
The Verona brewery is pond-adjacent, and the atmosphere is spectacular. Outdoor seating is abundant, and the brewery often hosts events like concerts and pet shows. As long as your dog has a leash, it can tag along.
Wisconsin Brewing doesn't offer food; therefore, look out for pop-up restaurants.
Price: $$
Address: N5543 County Road O, Elkhorn, WI 53121
Phone: +1 262-729-9771
View this post on Instagram
Duesterbeck's Brewing Company is a farmhouse microbrewery on an actual farm. Currently run by the fifth generation, Duesterbeck's Brewing is faithful to the farm theme. All the structures in the brewery are actual barns and silos repurposed as taprooms and seating areas.
The consequence of this design choice provides acres of seating spaces and a breathtaking stage. The patio provides a fine drinking atmosphere in the summertime. Apart from the warm sun, you're surrounded by blooming plants and nature's musical notes.
The brewery offers a wide selection of creatively-named craft beer. A popular drink is a cream ale known as Duesterbeck's Crop Duester. You'll also find delicious pizzas, pretzels, cheeses, and meats on their food menu.
Unfortunately, Duetserbeck's Brewing Company does not allow pets. The brewery management states that they get so many customers that introducing dogs to the equation could be a recipe for trouble.
Duesterbeck's Brewing Company hosts various live events on Saturdays.
Price: $$
Address: 2970 N Brookfield Road, Brookfield, WI 53045
Phone: +1 262-309-582

0
View this post on Instagram
Biloba Brewing Company is a brewery located in Brookfield, Wisconsin. It offers a fine selection of sours, imperial stouts, and ciders.
Biloba Brewing Company's tap room is remarkable with its clean-look design. On the website, the brewery reveals that old German Beer Halls inspired their design decisions. The result is a friendly and warm atmosphere complemented by the wonderful staff.
Apart from beer, Biloba Brewing also sells wines and cheeses. Its wine cellar includes the Horologist and the Gen5 Ancestral Red wines. The cheeses available include a fine selection of cheddar and various experimental blends.
While Biloba Brewing Company is a pet-friendly brewery, they only allow well-behaved animal companions.
Biloba Brewing does not offer food but allows guests to carry their own or buy from neighboring restaurants.
2.
Lake Louie Brewing
Price: $
Address: 7556 Pine Road, Arena, WI 53503
Phone: +1 608-753-2675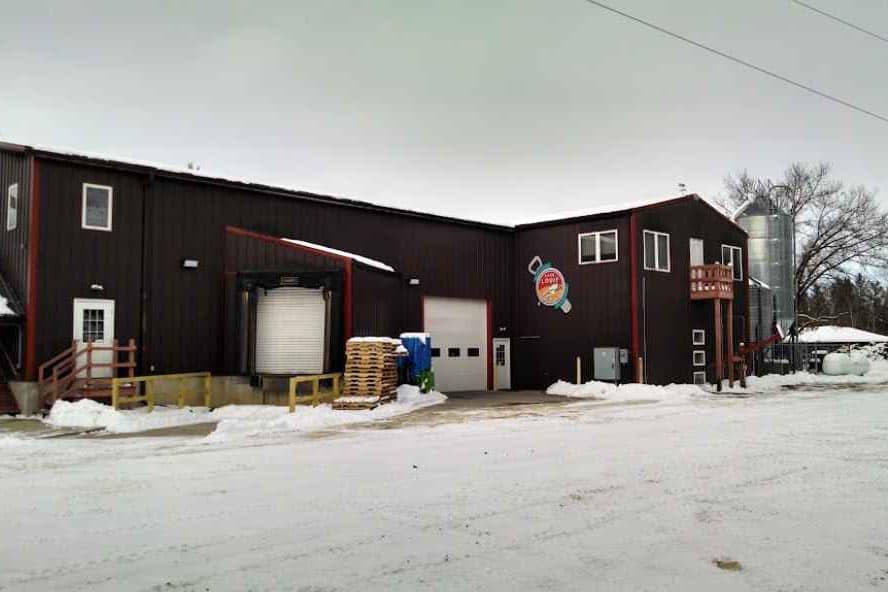 As its name suggests, Lake Louie Brewing is located along the shores of Lake Louie in Arena. Since the turn of the century, Tom Porter has been brewing premium handcrafted beers for the residents of Southwest Wisconsin.
From a small 3-barrel brewery, Lake Louie Brewing grew to a 4,000-barrel establishment. This growth didn't go unnoticed, and in 2019, Lake Louie Brewing was acquired by Wisconsin Brewing Company.
The merger was beneficial to both parties. Lake Louie Brewing invigorated Wisconsin Brewing's menu with fresh and bold craft beers. Wisconsin Brewing exposed Lake Louie to the greater Wisconsin beer market.
While Lake Louie Brewing retained its Arena location, its beers are brewed in Wisconsin Brewing Company's Verona brewery. Tom Porter is still heavily involved in brewing. He uses his old Arena brewery to craft new recipes and experiment with aromas.
Lake Louie's beer menu is a well-curated selection of lagers, IPA, sours, kombuchas, and ales.
Price: $
Address: 350 Main Street #2, Somerset, WI 54025
Phone: None
View this post on Instagram
Established in 2014 by two friends, Oliphant Brewing is a craft brewery in somerset, Wisconsin. While brainstorming for naming ideas, Trevor Wirtanen and Matthew Wallace would discuss their dreams. The two friends realized that their dreams had one common theme; elephants.
They then decided to tweak the word and name their brewery Oliphant. Many guests assume that the name was inspired by Lord of the Rings' iconic war elephants.
With 25 taps, Oliphant Brewing serves various lagers, ales, porters, and stouts. They are especially known for their sours. Make a point of trying the Raspberry Anutart and Super Squishy raspberry sours.
Oliphant Brewing is a pet-friendly brewery with outdoor and indoor seating. The atmosphere in the tap room is retro, with chalk-drawn murals and menus. Art is a recurring theme at Oliphant Brewing, as you'll stumble upon murals of all styles, designs, and colors.
Oliphant Brewing does not sell food; watch out for pop-up restaurants.
Did We Miss Your Favorite Wisconsin Brewery?
That's it, the top 10 breweries in Wisconsin. Do you agree with our list? If not, which other Wisconsin breweries would you include in the list? Air your opinions in the comment section below.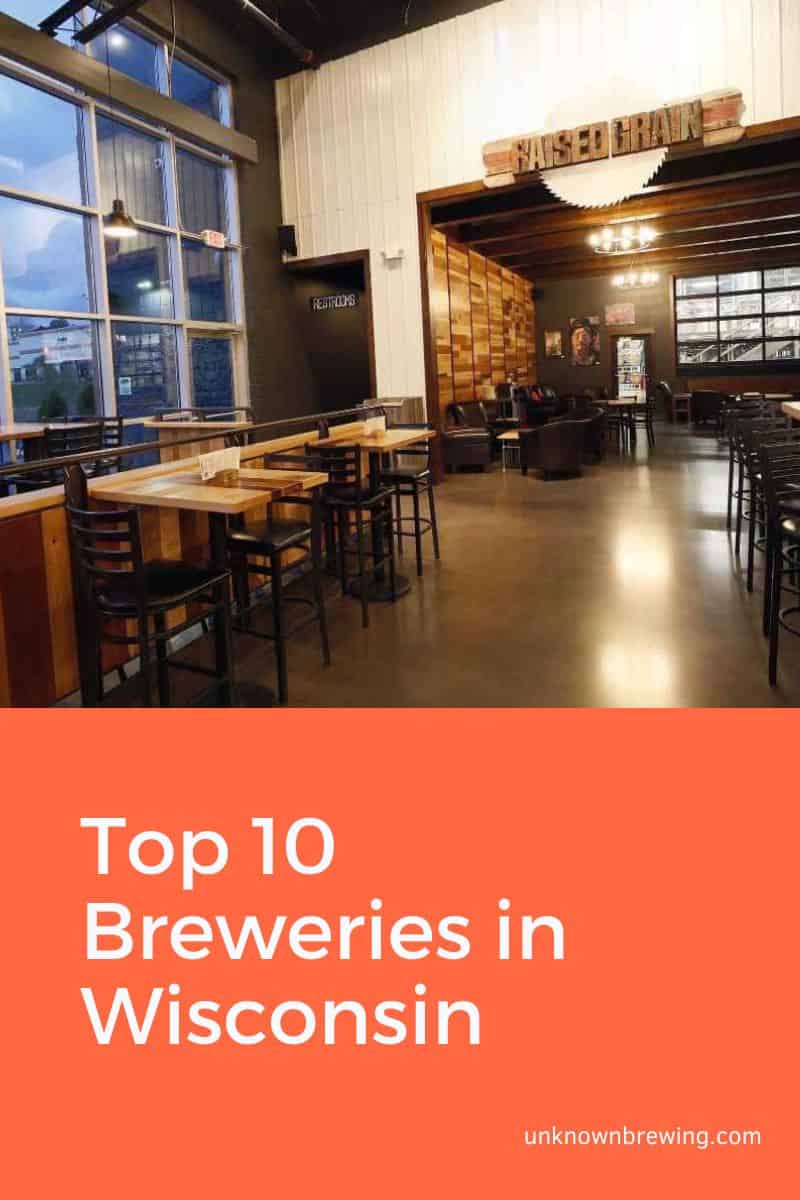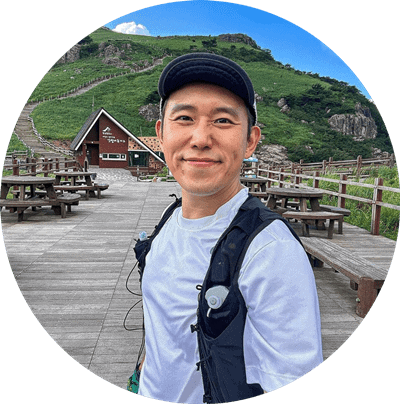 Liam is a sucker for craft beers and a junky for brewery trips. His interest in brewing peaked when he visited San Diego's Mission Brewery. Liam Kuo is contributor to Unknown Brewing.