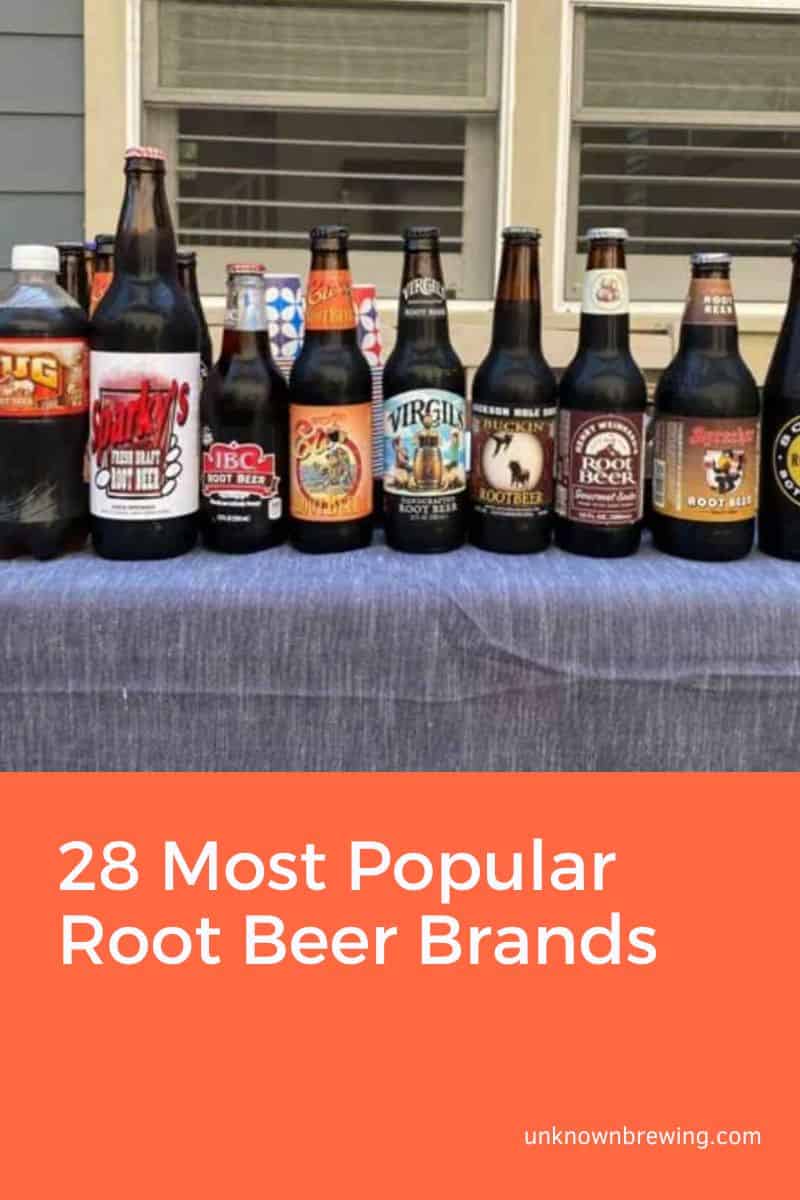 Although originally used for medical purposes, root beer is now one of the most in-demand sodas in the United States. And you are probably here to find the best root beer for you and your event. So here are 28 of the most popular root beer brands you should check out!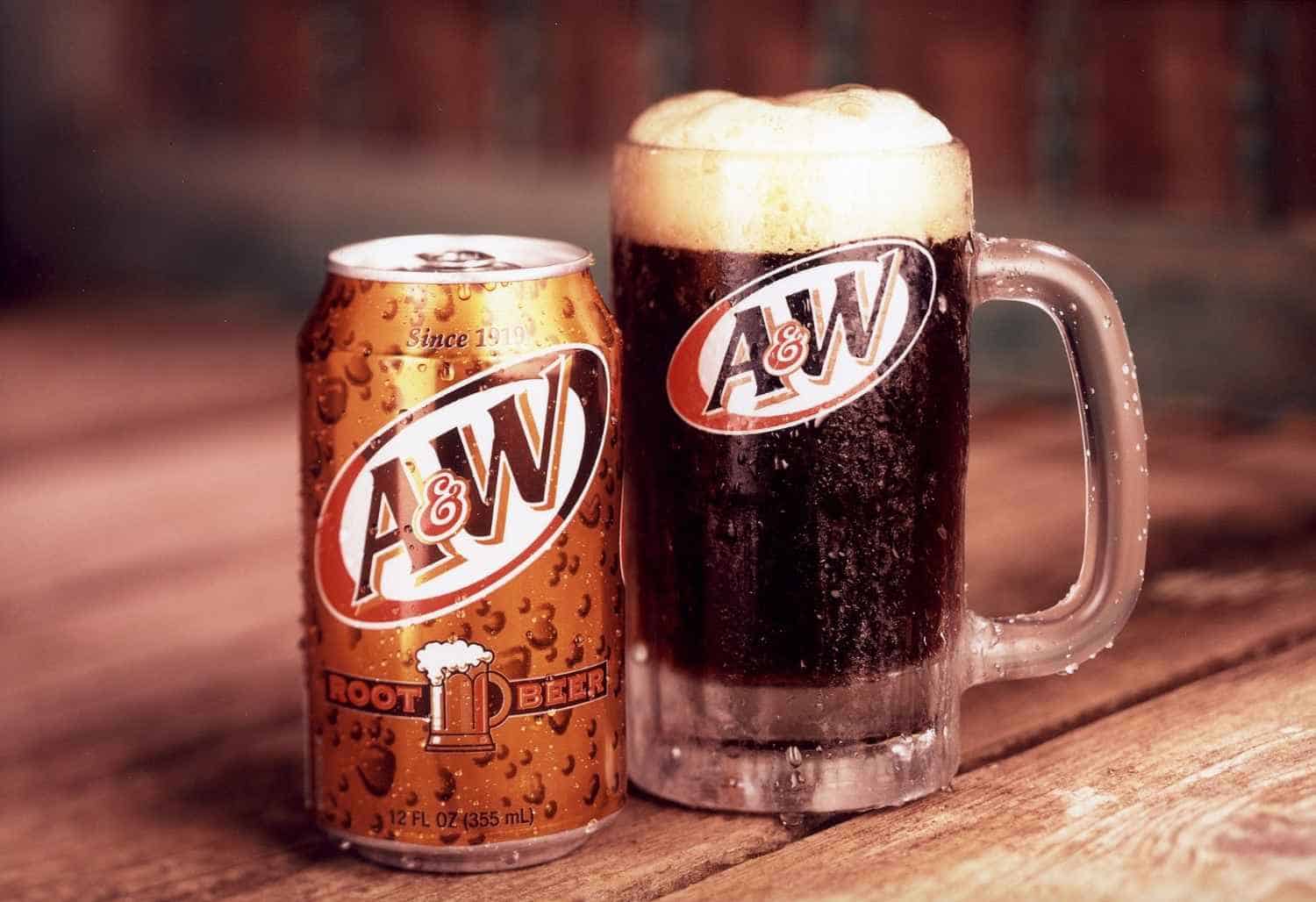 A&W is the most recognized root beer brand in the US and is known for its creaminess that goes perfectly well when turned into a root beer float.
Allen and Wright introduced this brand in 1919, and currently, Keurig Dr. Pepper Inc. is the owner of the A&W brand. Moreover, aside from A&W's classic root beer, you can get a zero-sugar variety and a delicious cream soda.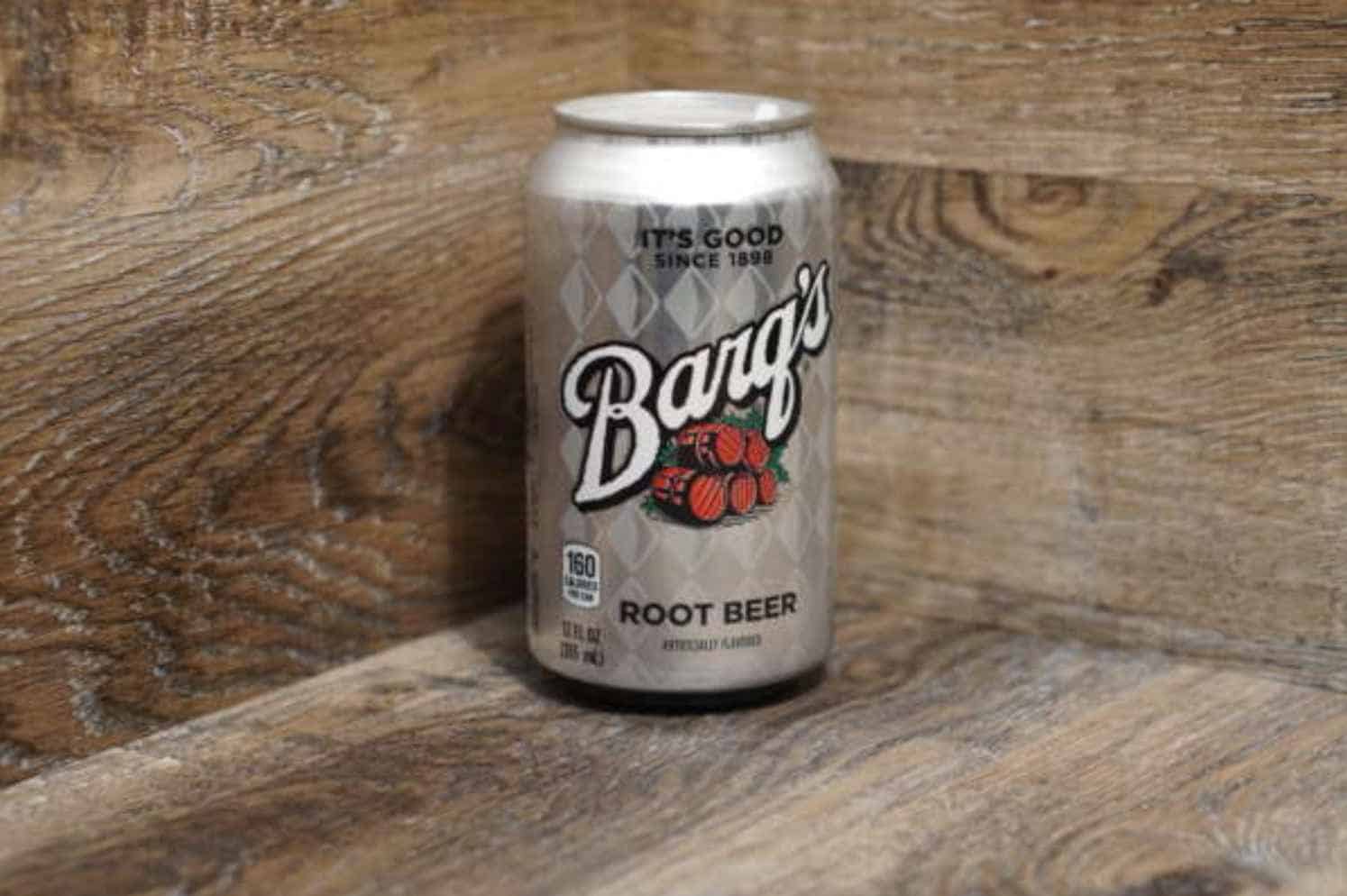 Barq's root beer is for you if you are up for something unique. This brand has its spices, creating a truly distinct root beer that sets it apart from other brands.
Drinking a Barq's root beer will give you a kick of mouth-bursting flavor with a great amount of carbonation, giving it a fun element. The brand also has a zero-sugar variety for anyone who prefers unsweetened drinks.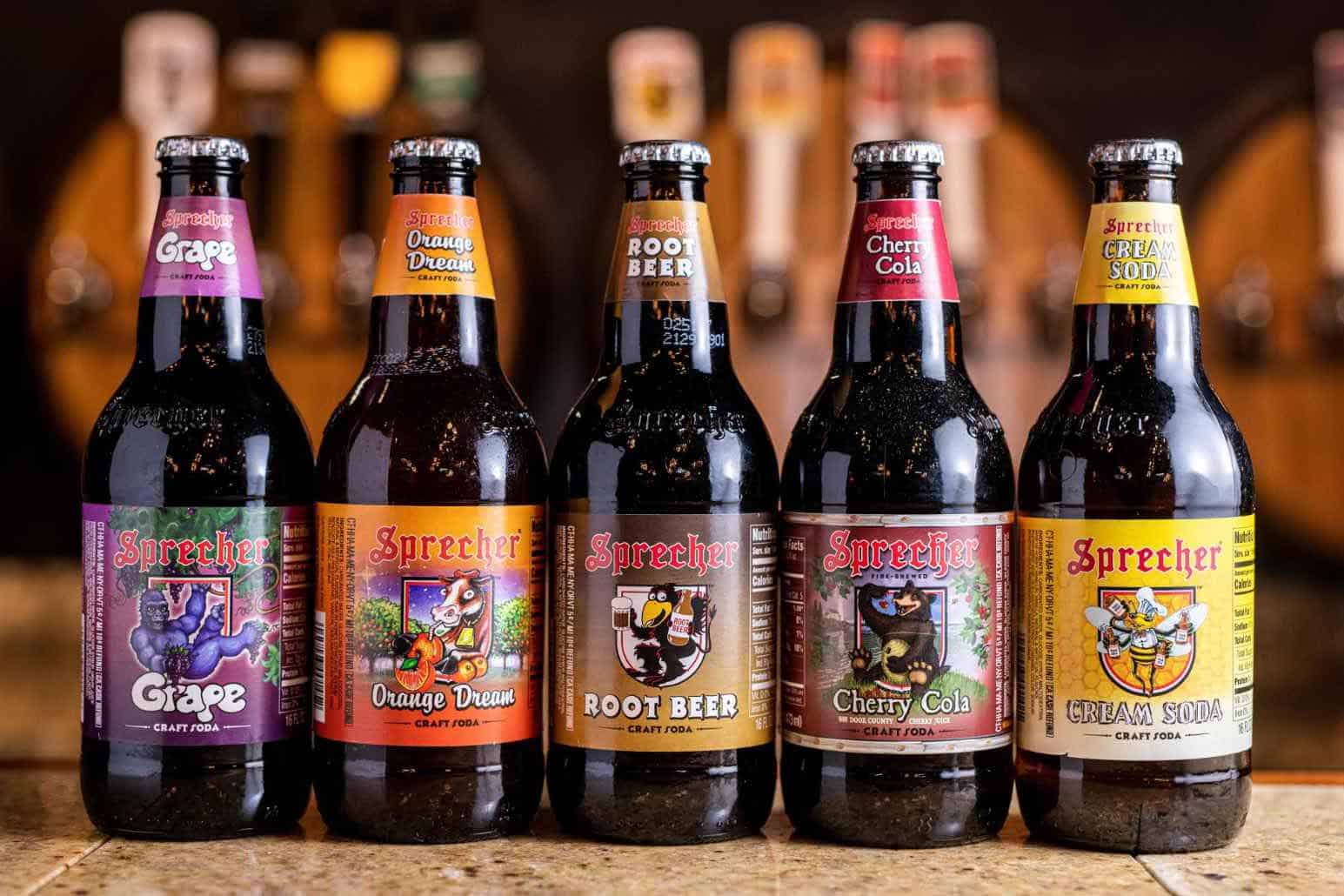 A bottle of Sprecher root beer will give you a unique smoky element because it is brewed in a gas-fired kettle. This award-winning root beer has been in the industry for over two decades since Sprecher Brewing's foundation in 1985.
It has won numerous awards and accolades for being a rich and creamy root beer that is perfect when mixed with a scoop of vanilla ice cream.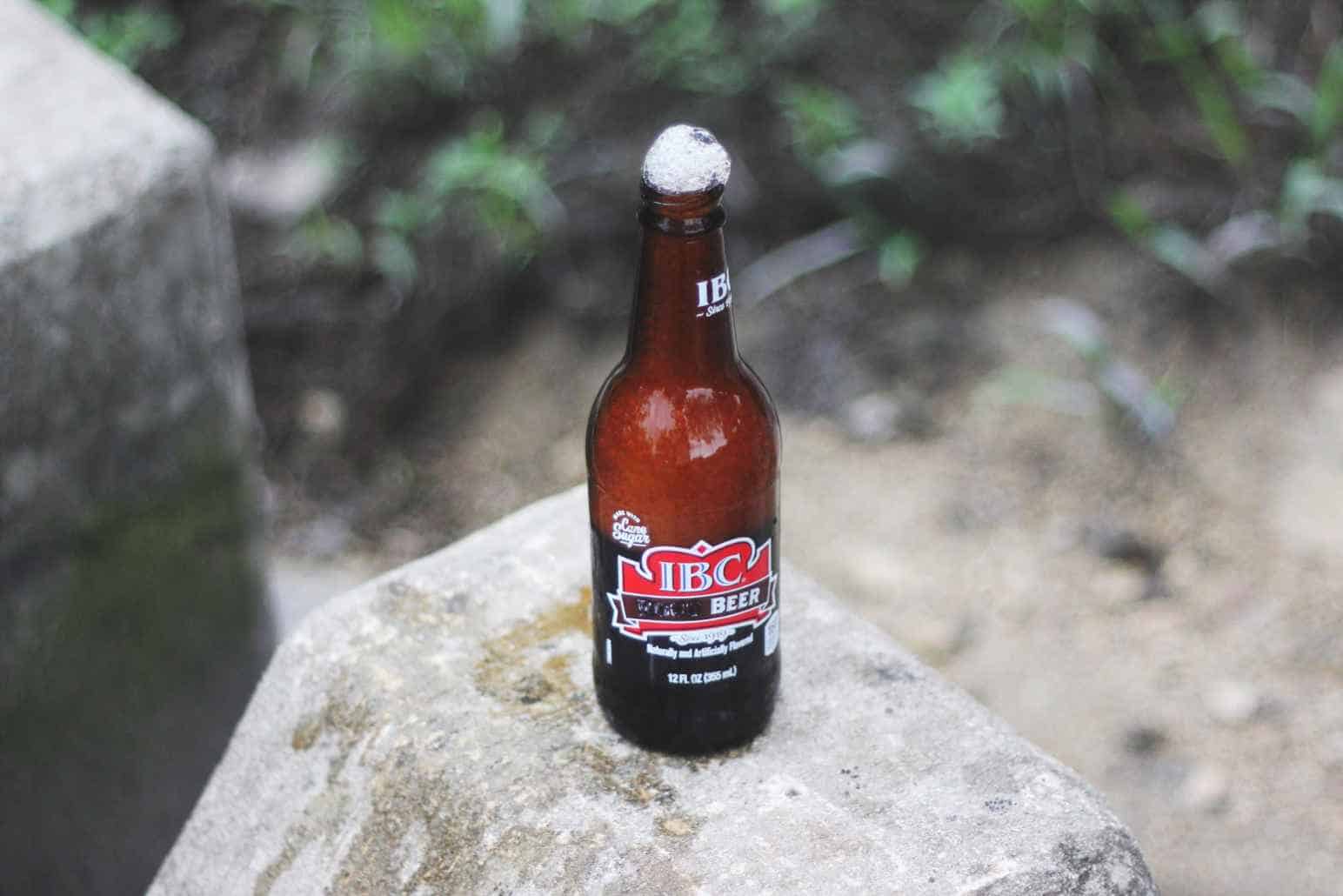 Just like A&W and many other famous brands, IBC root beer is manufactured by Keurig Dr. Pepper Inc. IBC is among the most sought-after root beers in the US because of its creamy yet crisp texture.
You'll taste a satisfying cane sugar flavor that doesn't produce an overbearing sweetness. And good news, IBC root beer is zero-caffeine and has no toothpaste-like aftertaste.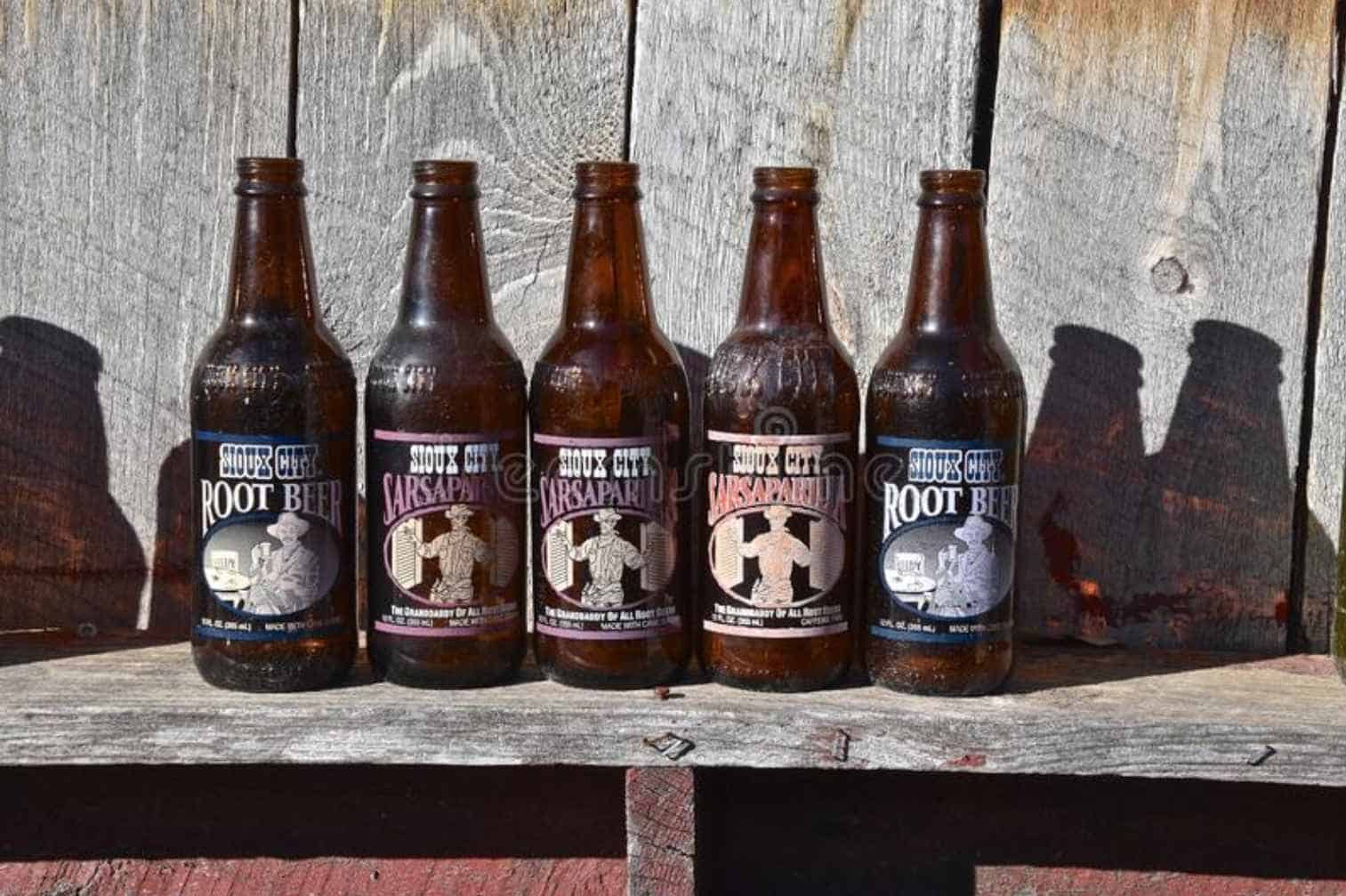 Sioux City is the brand for you if you are not much of a fan of root beer with a strong aftertaste.
This root beer has a mint-forward flavor that is pleasing to the mouth and doesn't taste like toothpaste, unlike cheap brands. It is also packed with cane sugar, but surprisingly, it doesn't taste very sweet. Lastly, Sioux City root beer has 160 calories, which makes it heavy.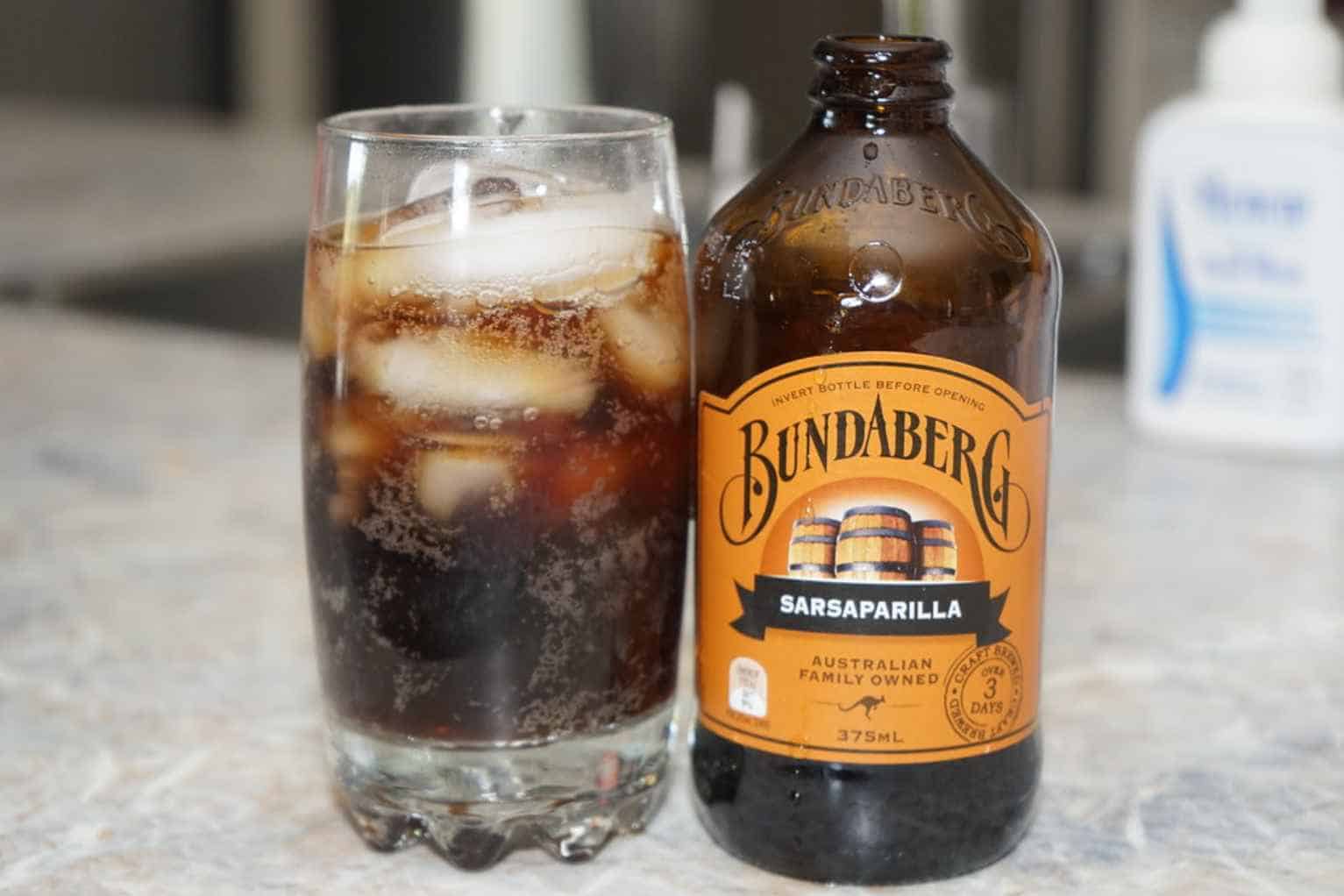 Up for a non-American root beer? Bundaberg is an Australian root beer in a bottle that looks like a medicine bottle. It is also interesting because it is brewed with real sarsaparilla root, which is not common to root beers nowadays, especially in the US. Bundaberg root beer also has great carbonation and is pleasing to the palate.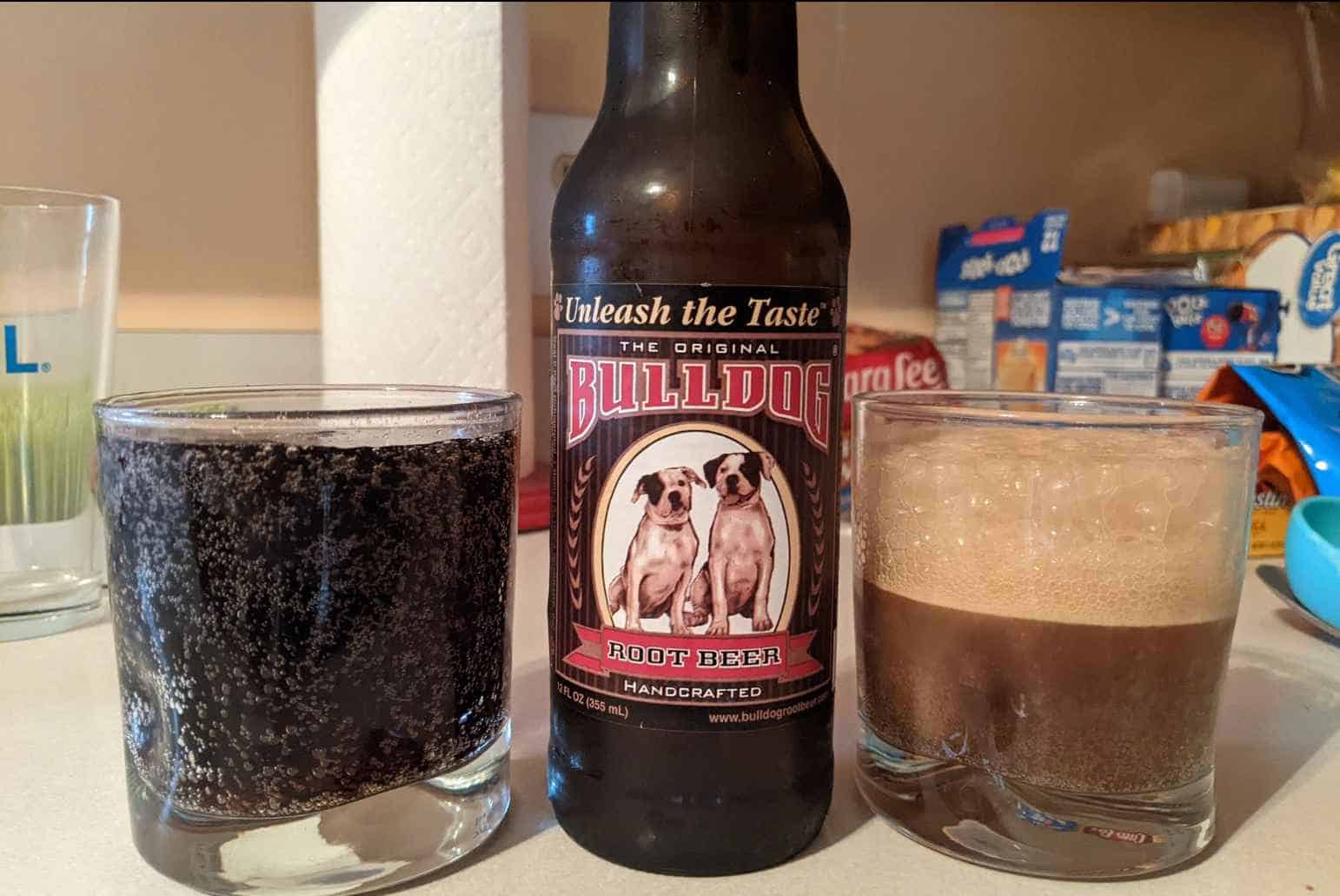 Since 1997, Bulldog root beer has been consistent with its flavor and never relied on processed corn syrup. It only uses natural ingredients like cane sugar, maltodextrin, and honey.
These ingredients are responsible for the root beer's rich taste, aroma, and pleasing mouthfeel. Furthermore, Bulldog distributes its honey vanilla root beer nationally, so you'll easily find these at US stores.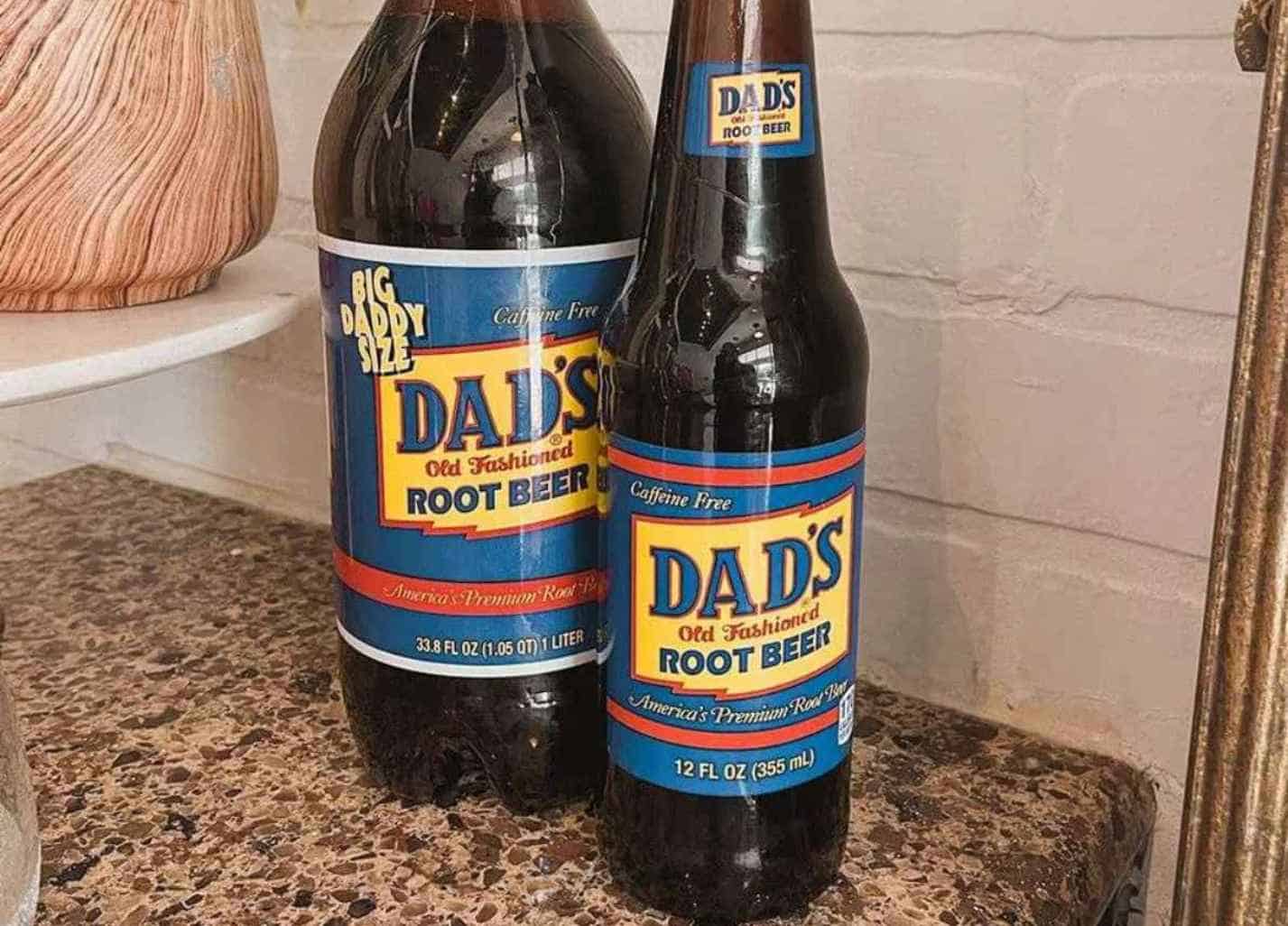 If you are looking for an affordable, tasty root beer that can easily be found in stores. Dad's Root Beer got your back! It has been in the market since the 1930s when Ely and Barney invented its recipe. Today, you can find Dad's Root Beer in most stores, sold in glass bottles for a budget-friendly price.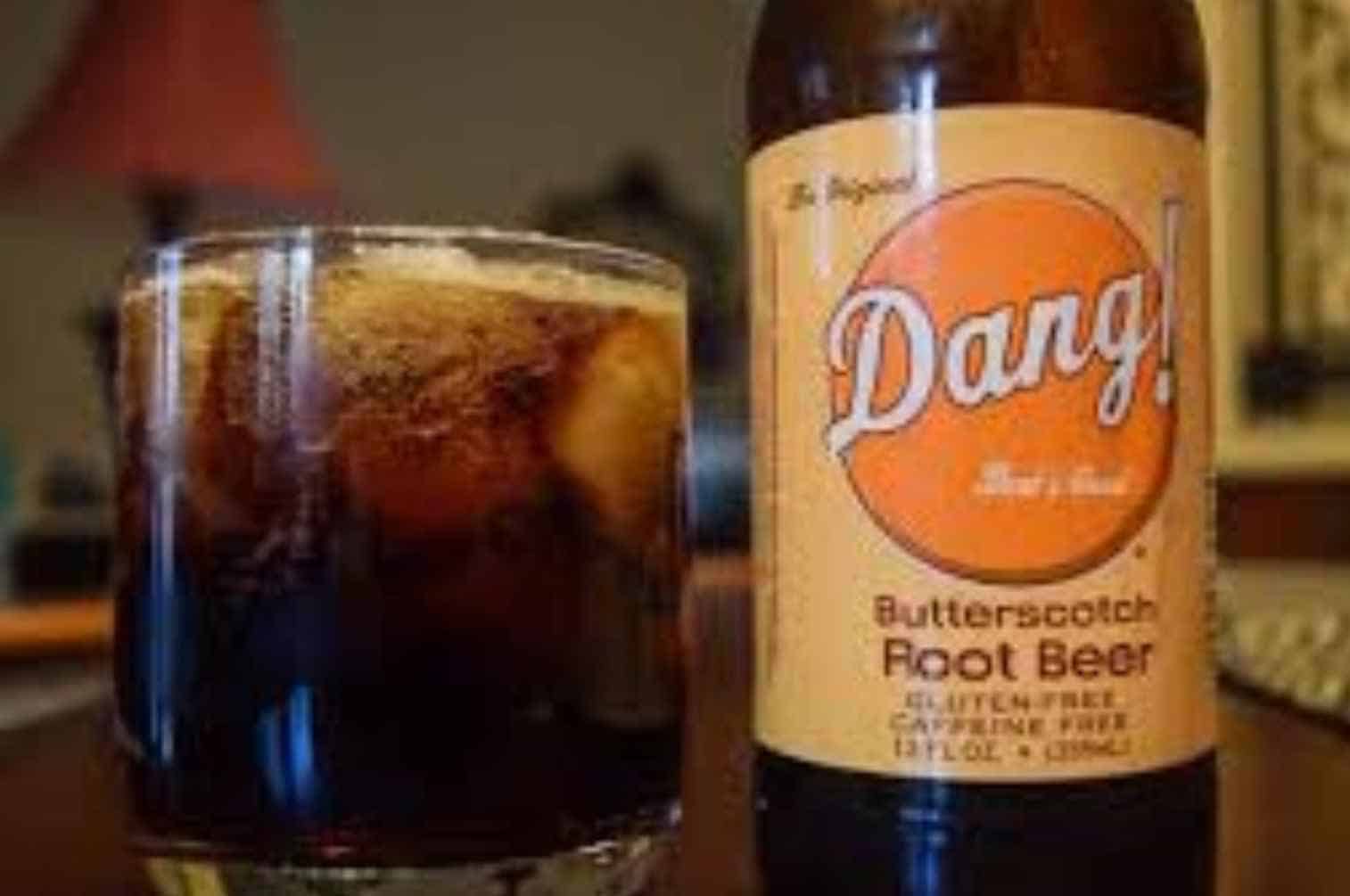 Want something different from your traditional root beer? Dang's Butterscotch root beer is like a dessert drink because of its candy flavor and creaminess. It goes well with salty snacks as the sweetness provides balance.
Moreover, since its production in 1994, Imperial Flavors Beverage Company has crafted four kinds of Dang root beers. These are the classic and the butterscotch root beers, as well as their diet-friendly counterparts.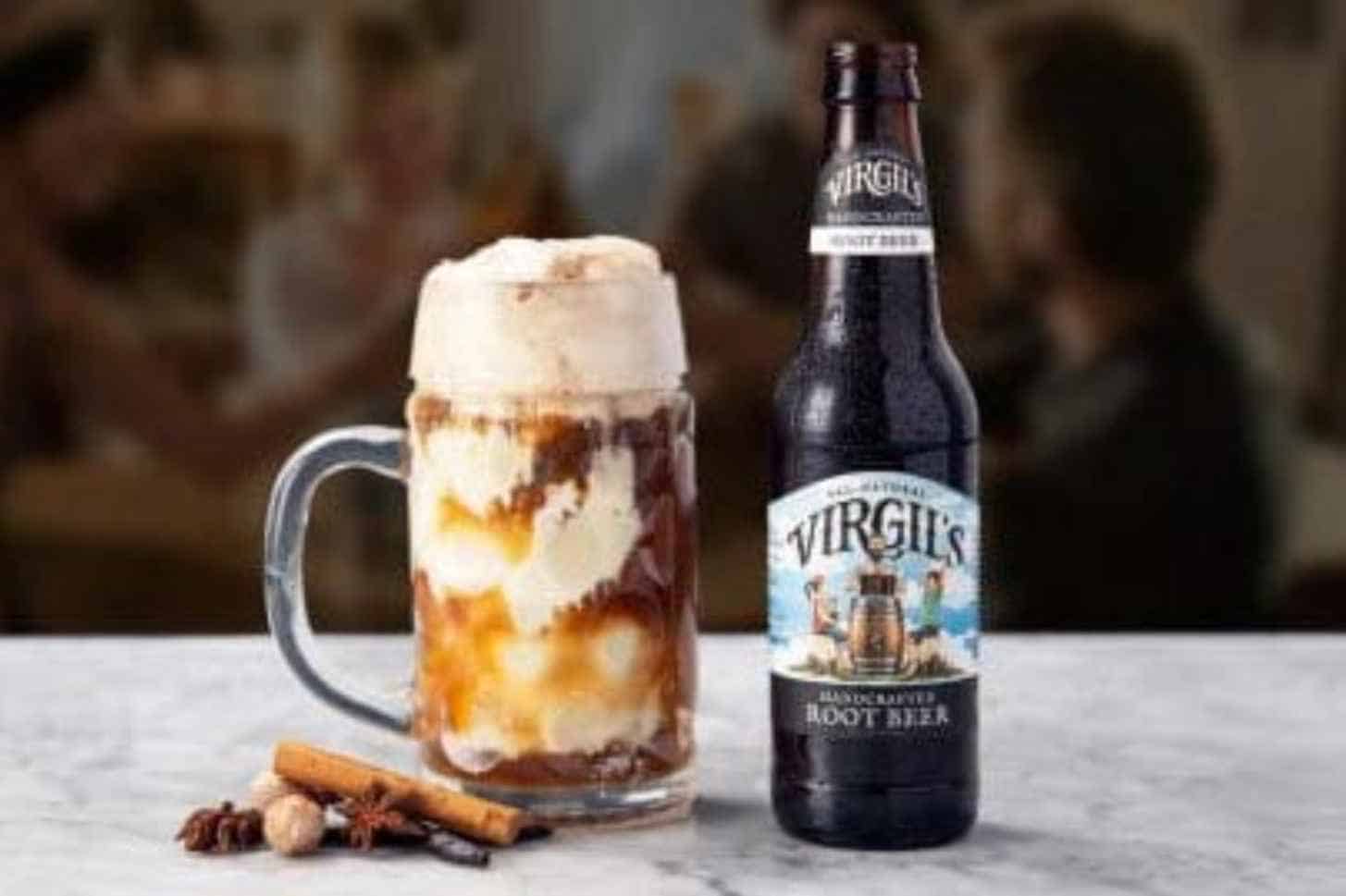 Virgil is among the industry's most passionate businesses and is highly committed to serving people delicious beverages. Virgil's root beer gives off a fantastic flavor and feels where you can tell that professional brewers have handcrafted it.
This brand also brews its root beers in small batches to ensure their quality and taste. And if you want a diet-friendly alternative, Virgil offers zero-sugar beverages.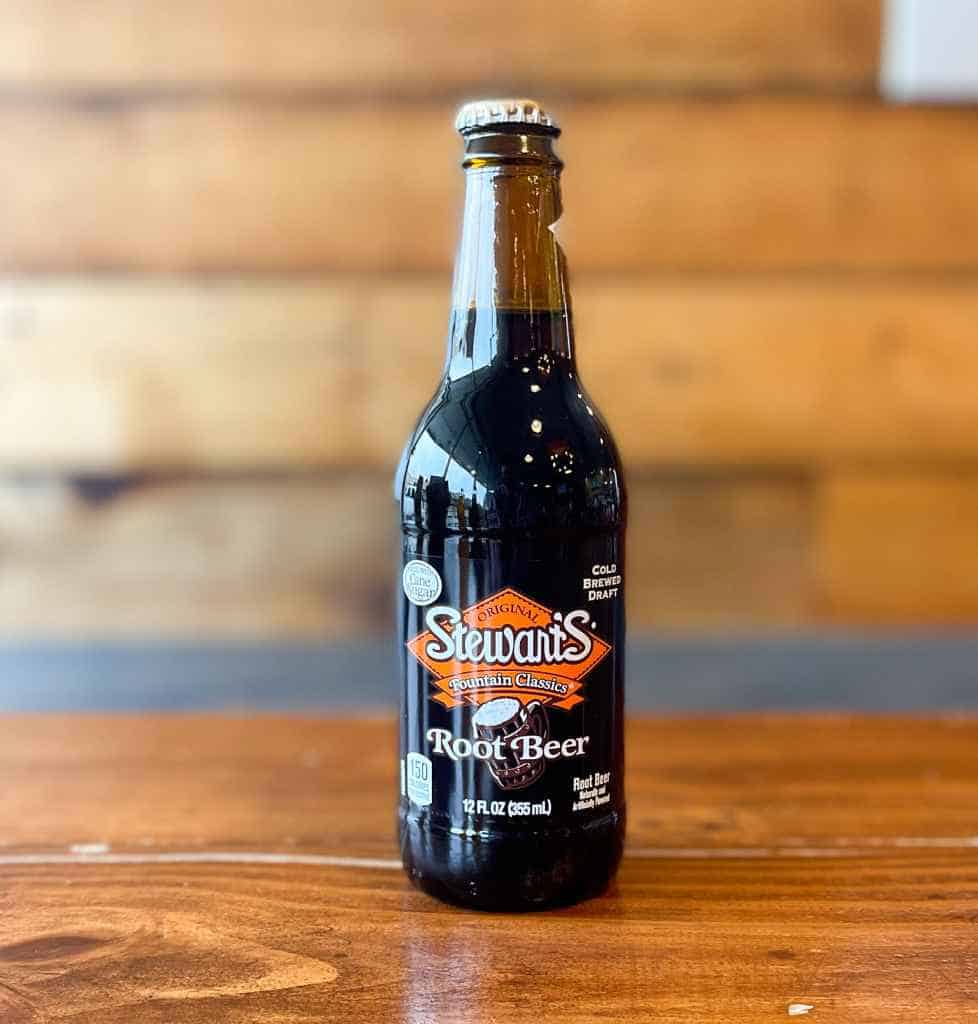 Stewart's root beer is another Keurig Dr. Pepper manufactured beverage that has 150 calories and is brewed with cane sugar.
Frank Stewart invented these fantastic drinks in 1924, and since then, it has been popular among individuals. What's unique about this root beer is that it has acacia gum, quillaia, and yucca extracts, giving the drink its foam and distinct flavor.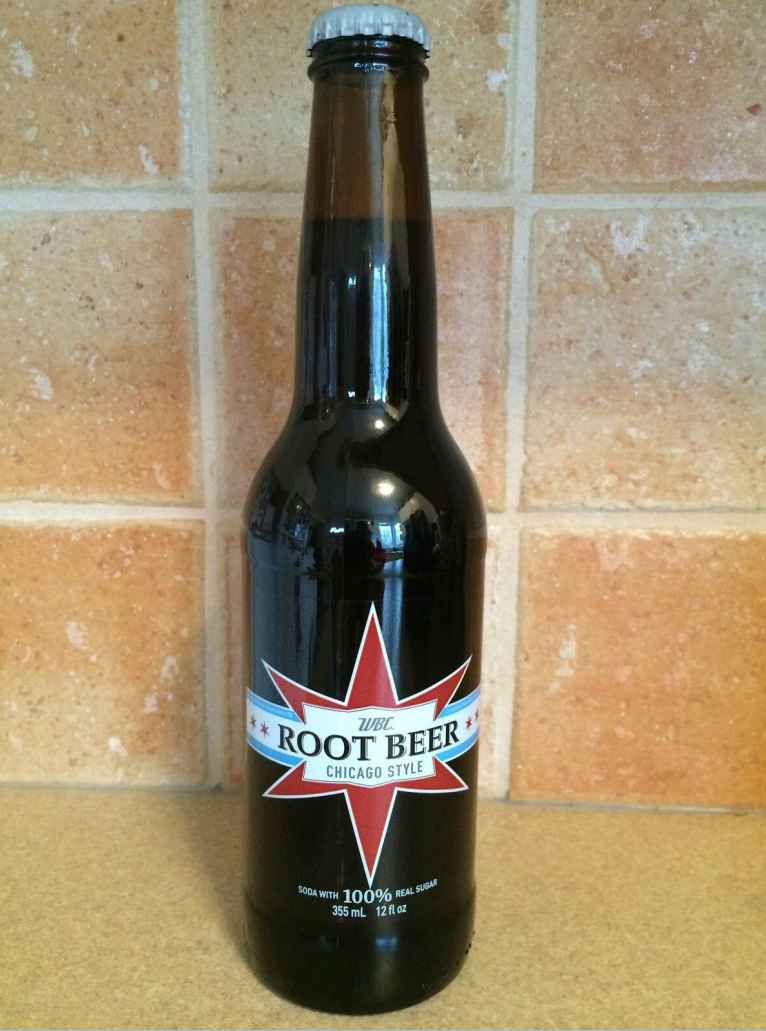 Wit Beverage Company or WBC, has been active in the beverage industry since the late 1900s and is famous for its Chicago-style root beer.
This drink is brewed with 100% real sugar and uses carbonated water to create the fizz everyone loves. It is also caffeine-free and gluten-free, making it popular in the United States. And a bottle of this root beer contains 180 calories and 45g of total carbs.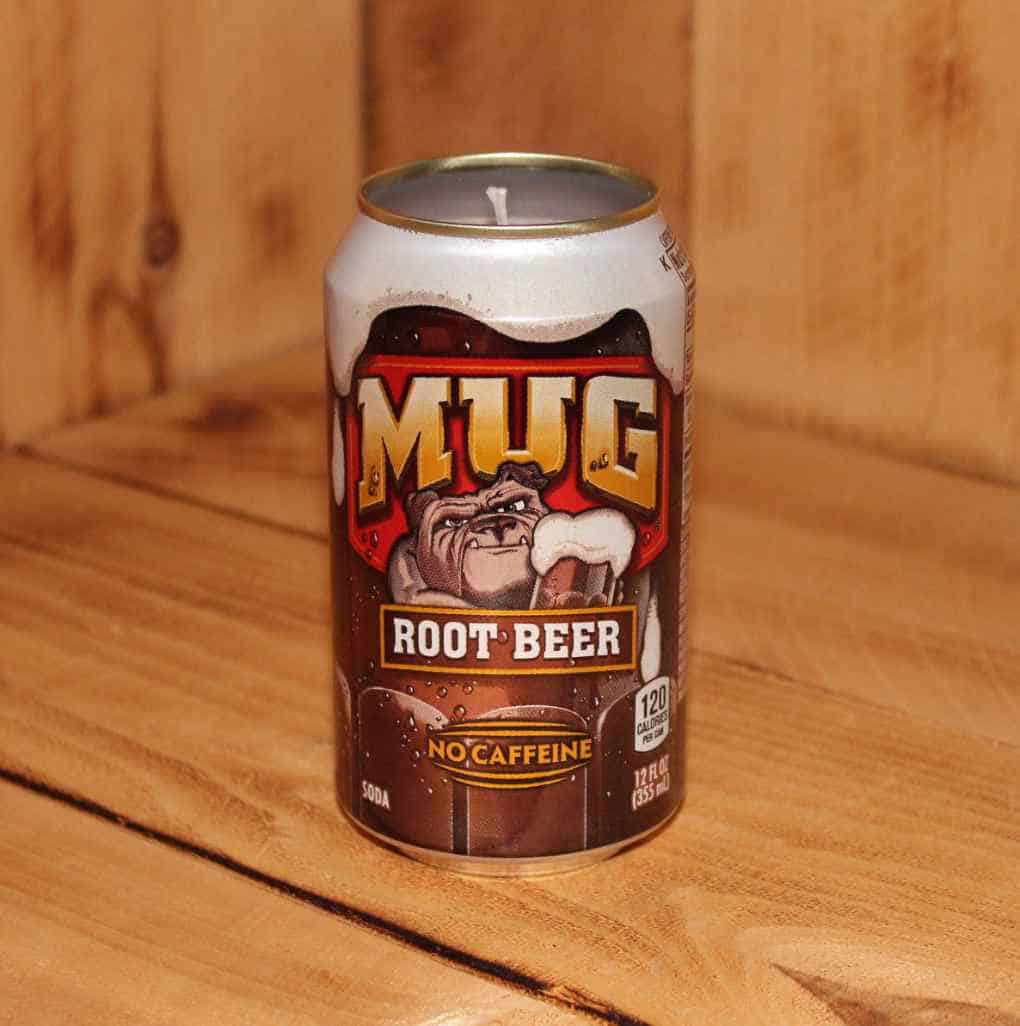 Mug is undeniably one of the oldest root beer brands to serve America and to distribute outside the country since its start in 1940.
You can find this brand on almost all continents and easily find these at beverage stores and even in supermarkets. The root beer itself is loved by many for its classic taste and sweetness, which is perfect for any occasion.
Hank's is a Philly root beer that boasts of being gourmet and genuine with a creamy and smooth mouthfeel. It is made with natural ingredients like pure cane sugar and quillaia extract.
You can also notice it has a good amount of foam when poured; the plant 'yucca' is behind it. Moreover, adding acacia gum gives Hank's root beer its classic taste.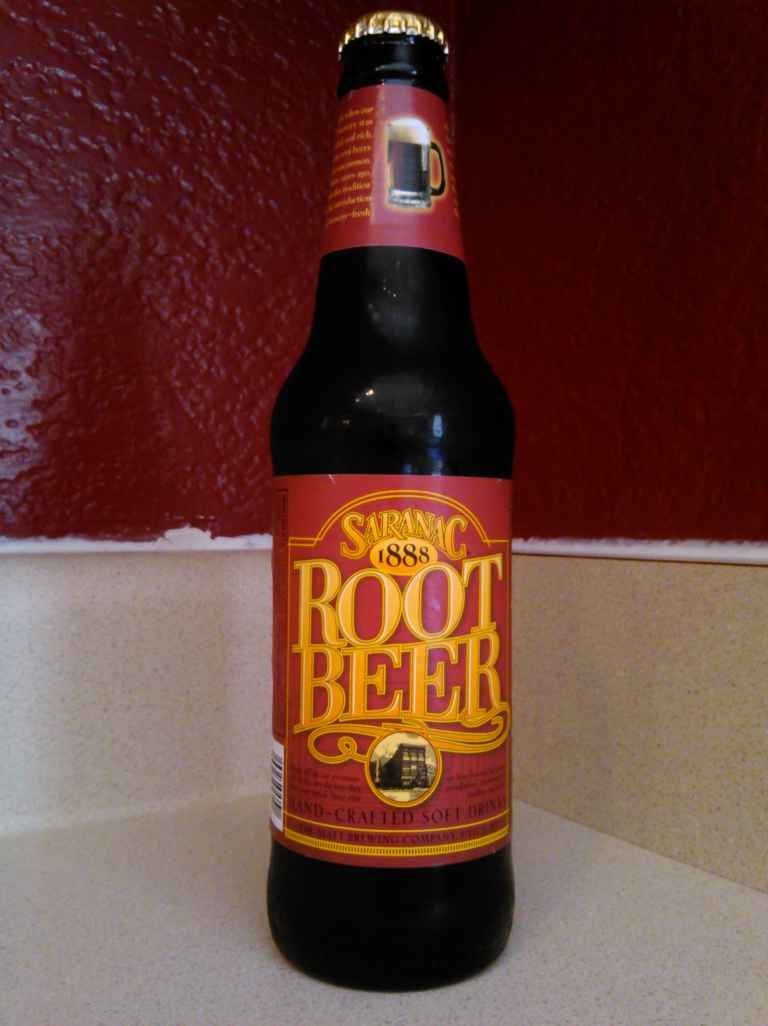 Unlike other brands that only shine on one part, Saranac root beer advances on everything. From its taste and aroma to its impact and packaging, Saranac excels in all these elements.
It is a brand founded in 1888 by Francis Xavier Matt and was previously known as Tavern Root Beer. Today, Saranac is known for its rich and creamy head and vibrant vanilla and licorice notes.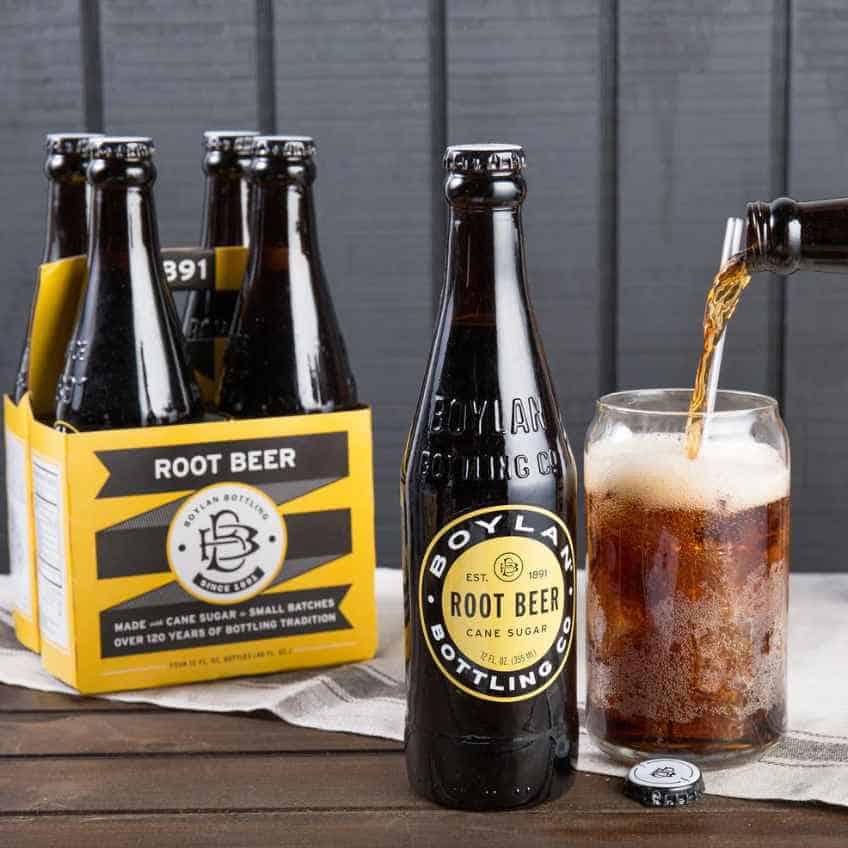 Want some kick on your drink? Boylan root beer has a minty and spicy element that makes it fun to drink. It has a rich sassafras flavor and cinnamon notes.
And if you're looking for cans, unfortunately, Boylan root beer is only sold in a bottle. But regardless, what's important is the drink itself. The root beer gives off a fantastic foam and is delightfully creamy.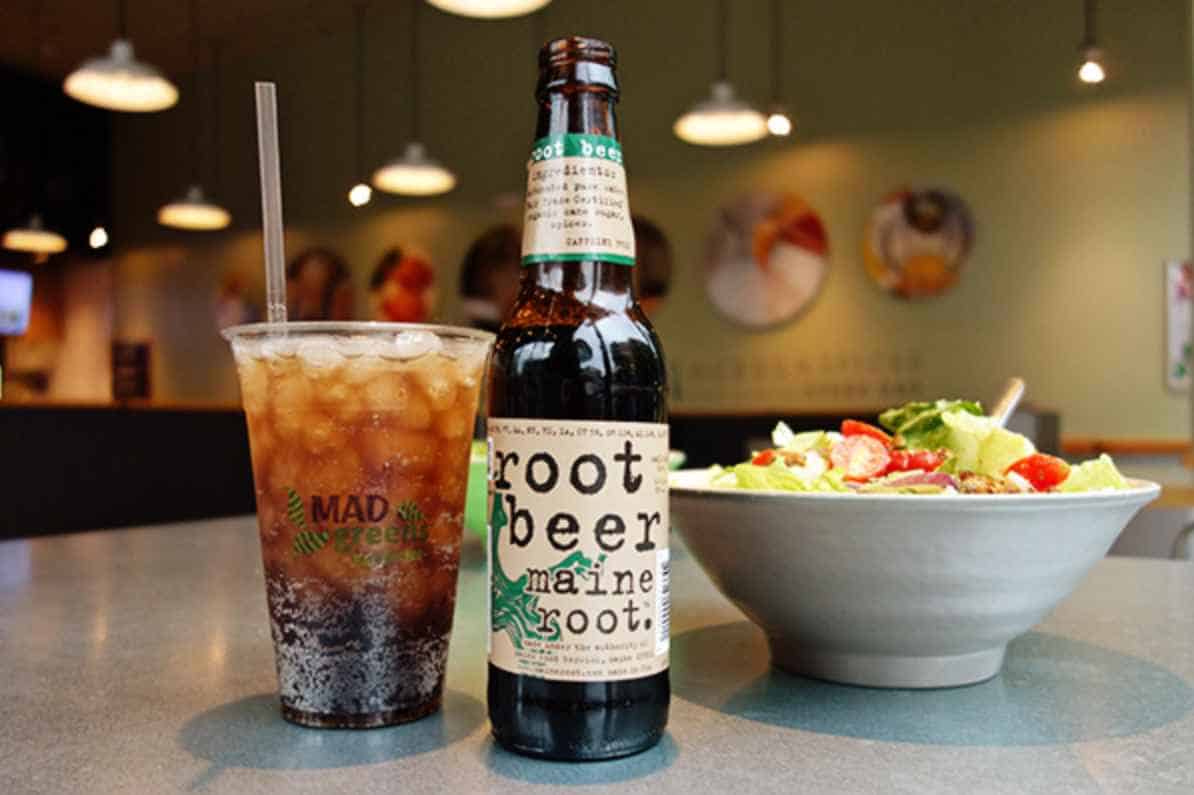 Maine root has been handcrafting sodas using organic sugar from Fair Trade. Aside from its ginger brew, lemonade, and soda, Maine root's root beer is also highly popular with people who avoid drinks packed with preservatives and commercial ingredients.
Its root beer uses organic cane sugar as its sweetener, with natural spices, and is caffeine-free.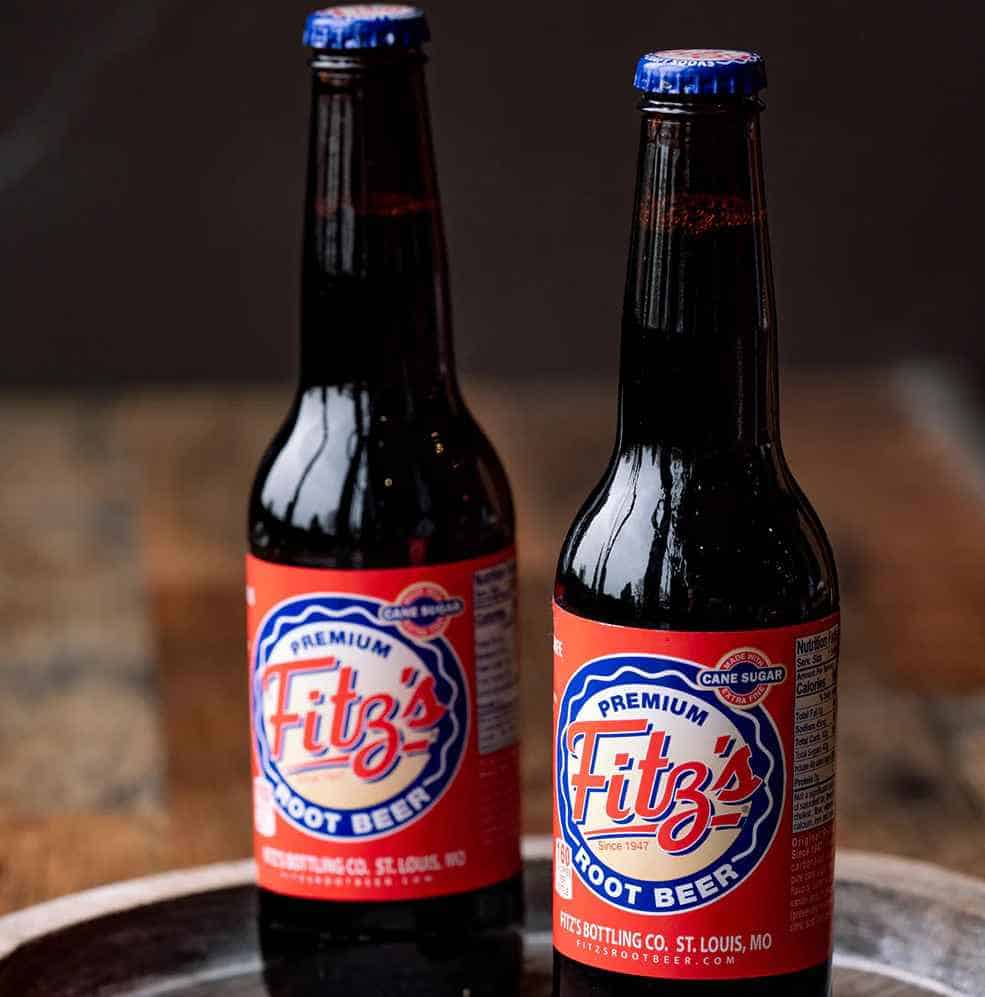 Since its invention in 1947, Fitz's root beer has never changed its original recipe and has been consistent with its herbs, spices, and roots.
With its rich flavor and satisfying mouthfeel, Fitz's root beer is among the most sought-after sodas in the US. You can get a bottle of this from numerous locations in the country or enjoy a fresh brew from its restaurant in South County.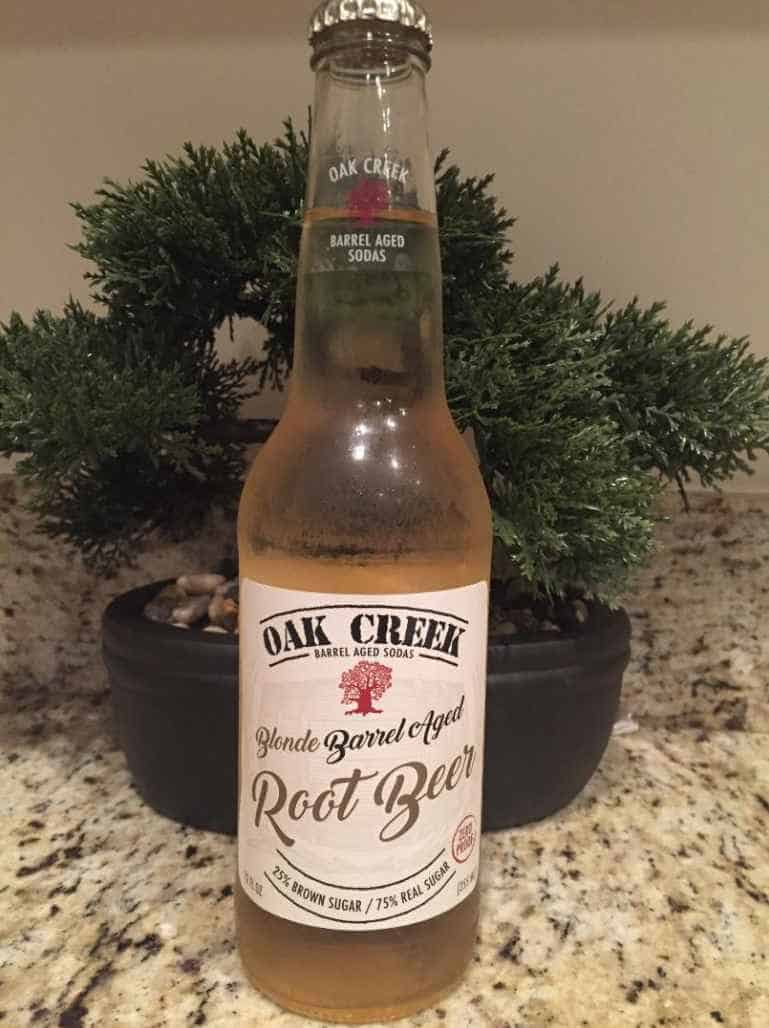 Most of us, if not all, are used to root beers that are dark or have a caramel color. But in this case, Oak Creek has its root beers in blonde color.
And it's a fact that it is for marketing purposes but works. Its light gold color makes it look less tasty, but if you drink it, your mouth will explode with flavors and oak wood notes.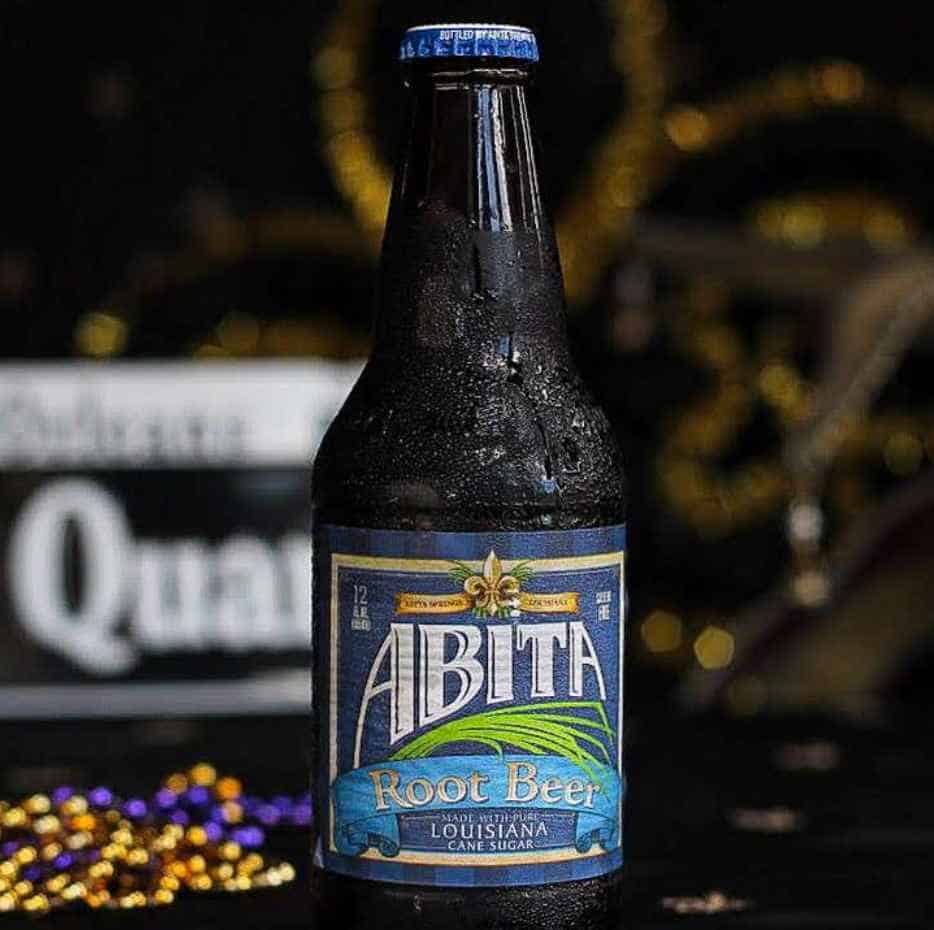 The Abita brand proudly serves caffeine-free root beer made from real Louisiana cane sugar and fresh spring water.
It also has vanilla and yucca that creates the foam you see when you pour a bottle of Abita root beer into your glass. Moreover, this variety is brewed using the hot mixing method, which means instead of cooking the brew, hot liquids are mixed.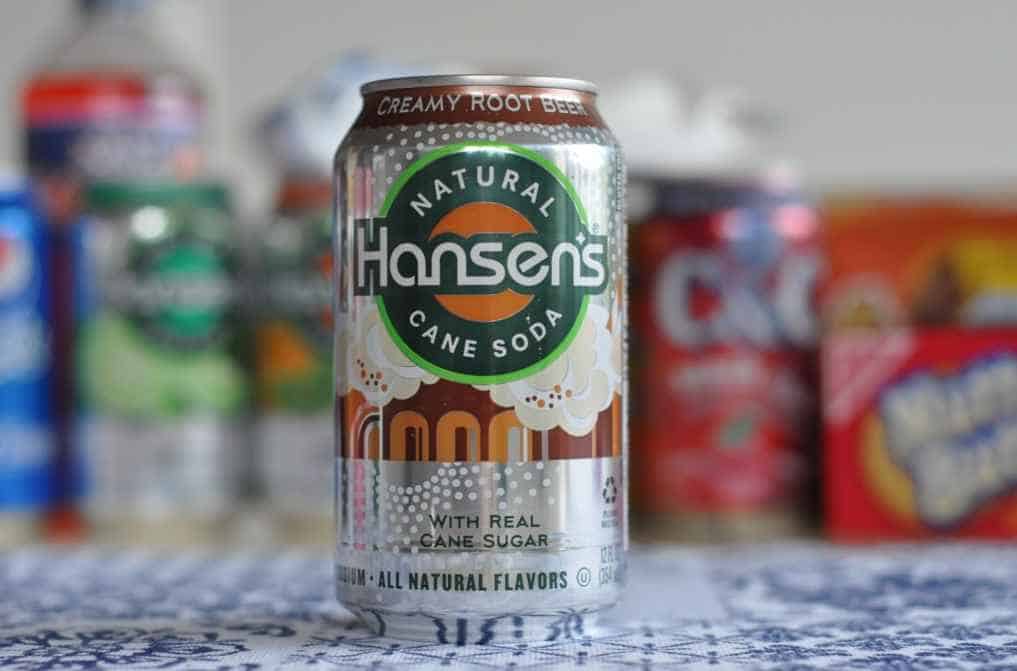 Hansen's root beer is a great alternative if you are searching for a fizzy drink that won't make you feel too guilty.
This beverage uses pure cane sugar, non-GMO ingredients, and natural flavorings. Hansen's root beer has 160 calories but is sodium and fat-free. And because it is not overly sweet, add a scoop of vanilla ice cream, and you'll get a tasty, classic root beer float.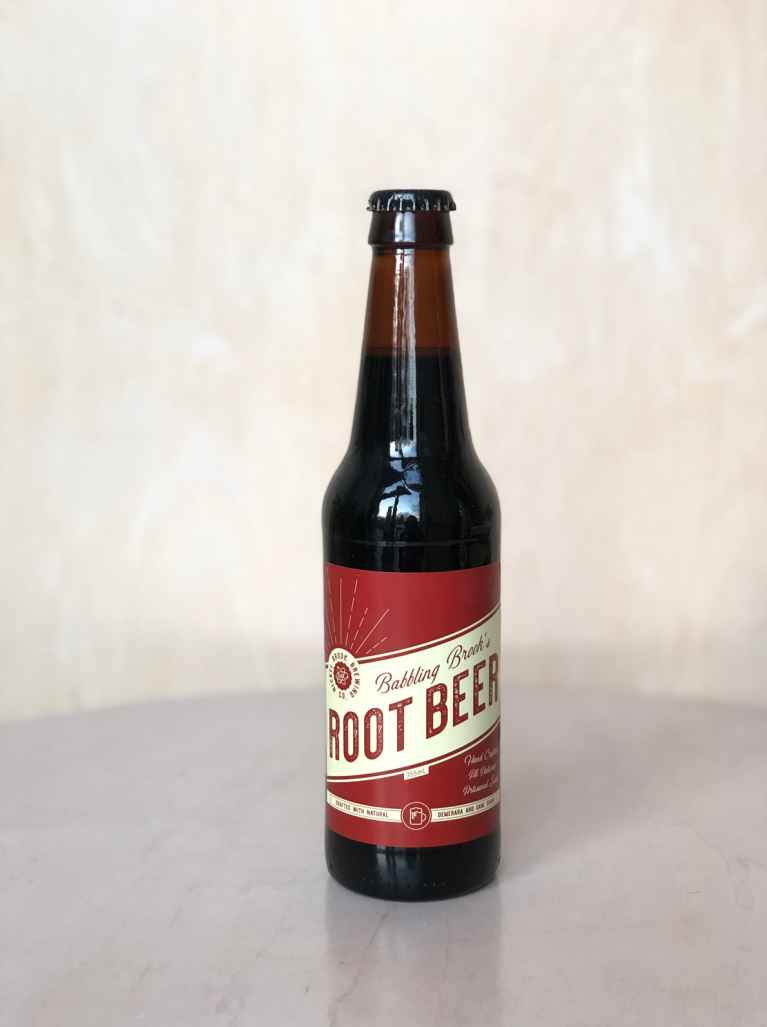 Produced by Nickelbrook Brewing, Babbling Brook's root beer is crafted using traditional brewing methods and organic ingredients.
This Canadian brand boasts a well-balanced root beer with licorice notes and a pleasing finish of vanilla and cinnamon. And if herb-like notes are okay with you, you'll get a hint of anise and sassafras when drinking Babbling brook's root beer.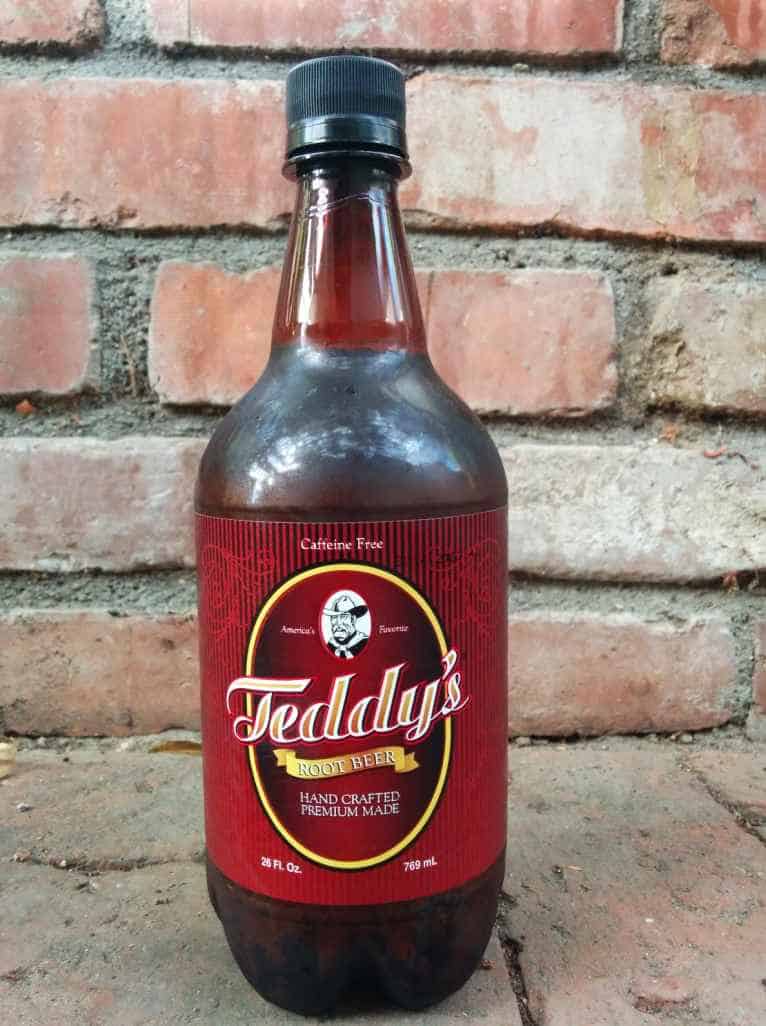 Teddy's root beer is another Keurig Dr. Pepper manufactured beverage distributed across the United States. It is packed in a 26 oz bottle and is labeled as caffeine-free.
For its taste, Teddy's root beer has a sweet and creamy taste, with mellow tartness and a minty element to it. You can also get a hint of spice, cinnamon, and herb notes.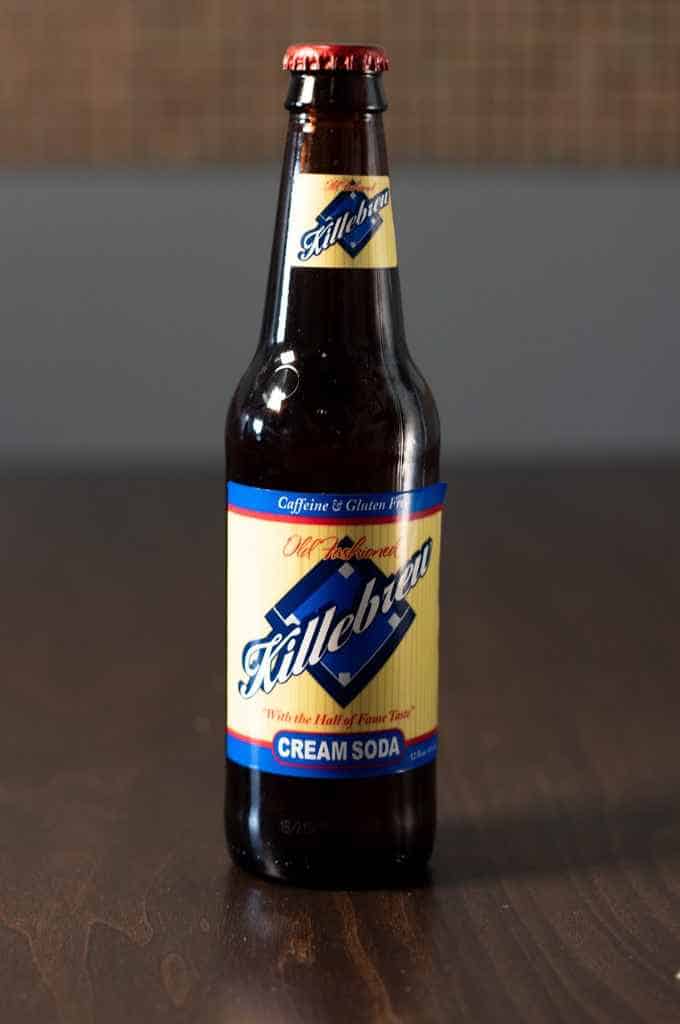 Invented in the late 1990s in Minnesota, Killebrew root beer is a local beverage named after the state's baseball player pride, Harmon Killebrew.
This root beer is refreshing to the palate, has a nice wintergreen aroma, and has good carbonation. And although it is made with high fructose corn syrup, Killebrew root beer is not overly sweet and has a great flavor because of its ingredient, honey.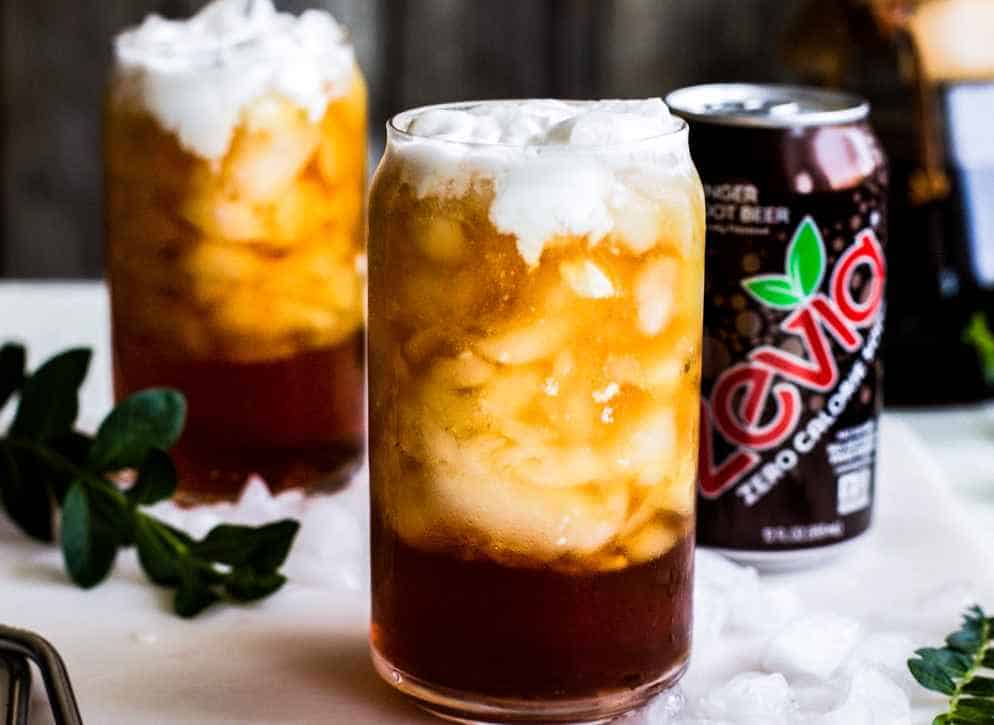 If you are diabetic or need to cut on sugar but still love pops, Zevia's ginger root beer is a great alternative.
This is a sugar and calorie-free root beer made with non-GMO ingredients and stevia, a natural sweetener. And although free from artificial sweeteners, Zevia's ginger root beer is packed with flavor and has a nice ginger kick.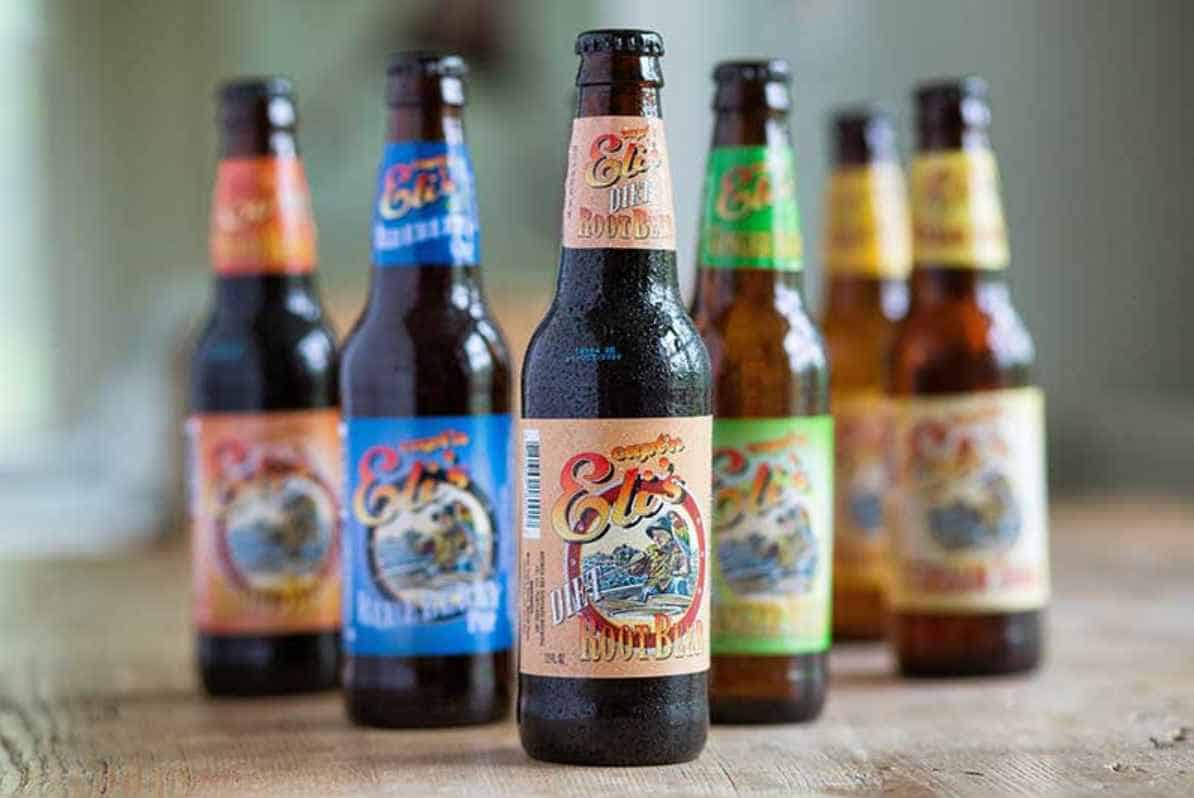 Tired of same-tasting root beers? Try Capt'n Eli's diet root beer, and you'll be amazed. Compared to standard root beers with full-body and heavy mouthfeel, this brand is crisp and clean and has a creamy head.
Moreover, it is made with pure sugar cane and has no artificial preservatives. It is a certified gluten-free and caffeine-free root beer.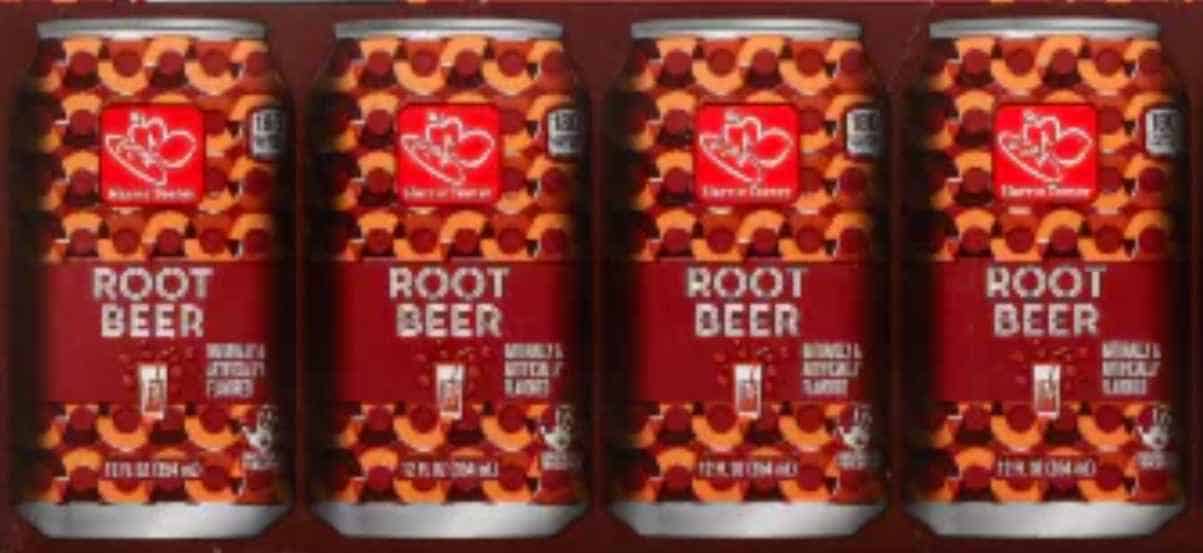 If good affordable root beer is what you're looking for, Harris Teeter's root beer is a great choice.
It has a classic root beer taste that is nostalgic when drank and comes in cans and bottles. And although not readily available all across America, you can still find this in several states like Florida, Georgia, and Tennessee.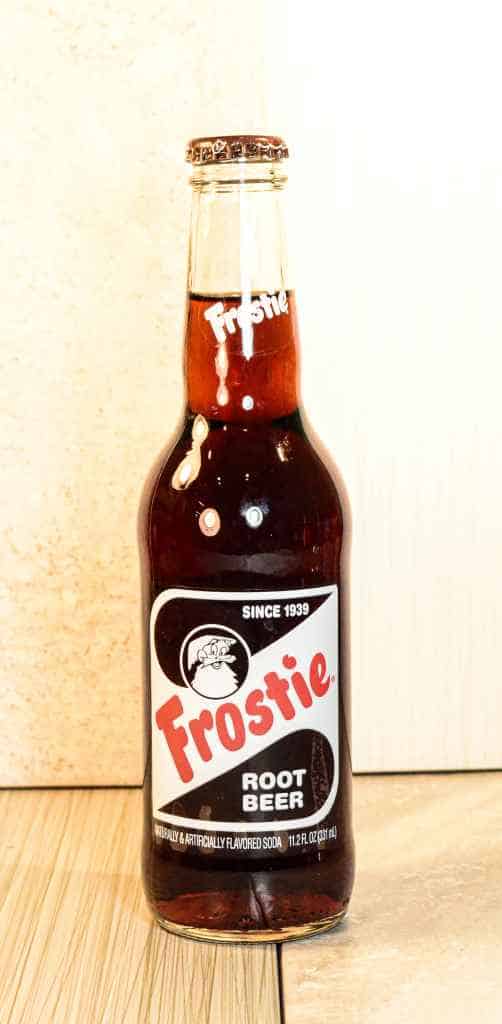 The Frostie brand has gone through multiple owners since its production in 1939, including popular companies like Stewarts and Dogs' n Suds.
And in 2009, Intrastate became the official owner and manufacturer of Frostie root beer. Since it became known to the public, Frostie root beer rose to the top, and today, it is among the oldest root beer brands to be still distributed.
Conclusion
Root beer is a great option if you have a picnic or dinner coming up and you're looking for a drink. It comes in several styles and is perfect for almost every occasion. So make sure you choose one of these 28 most popular root beer brands you can find inside and outside of America.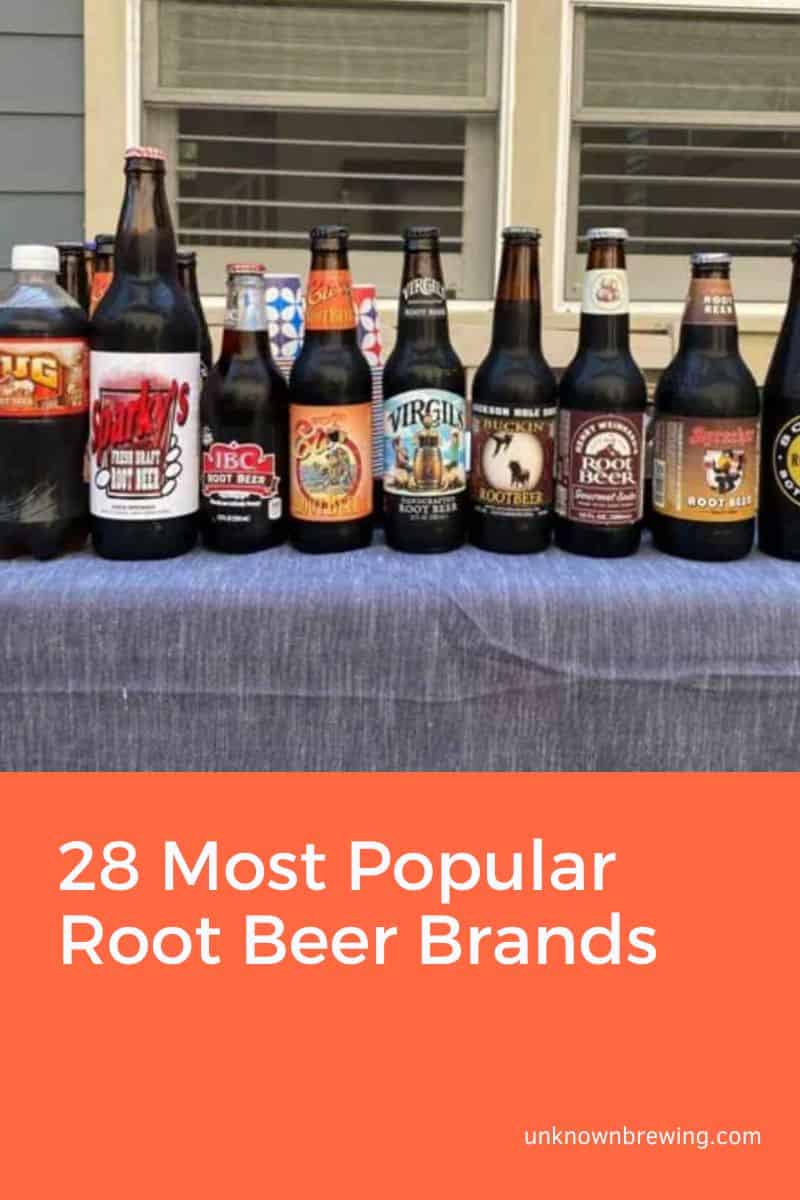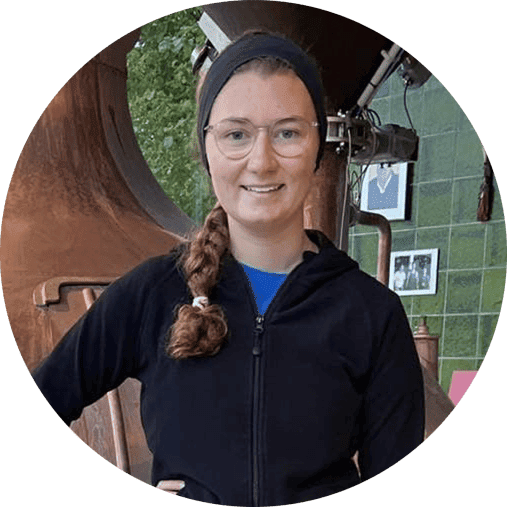 Sandra B. King is a wife and mother of two. The marketing genius is also a beer enthusiast. Even though she doesn't brew beers, she can whip up a mean content marketing strategy.