Siping a refreshing drink is an excellent way to cool off. A Radler beer is a perfect way to quench our thirst during hot summer nights. So, what is a Radler beer? It is a low-alcohol beverage made from beer and lemonade. This article will walk you through its features and history. You'll also learn how to make your own Radler beer at home.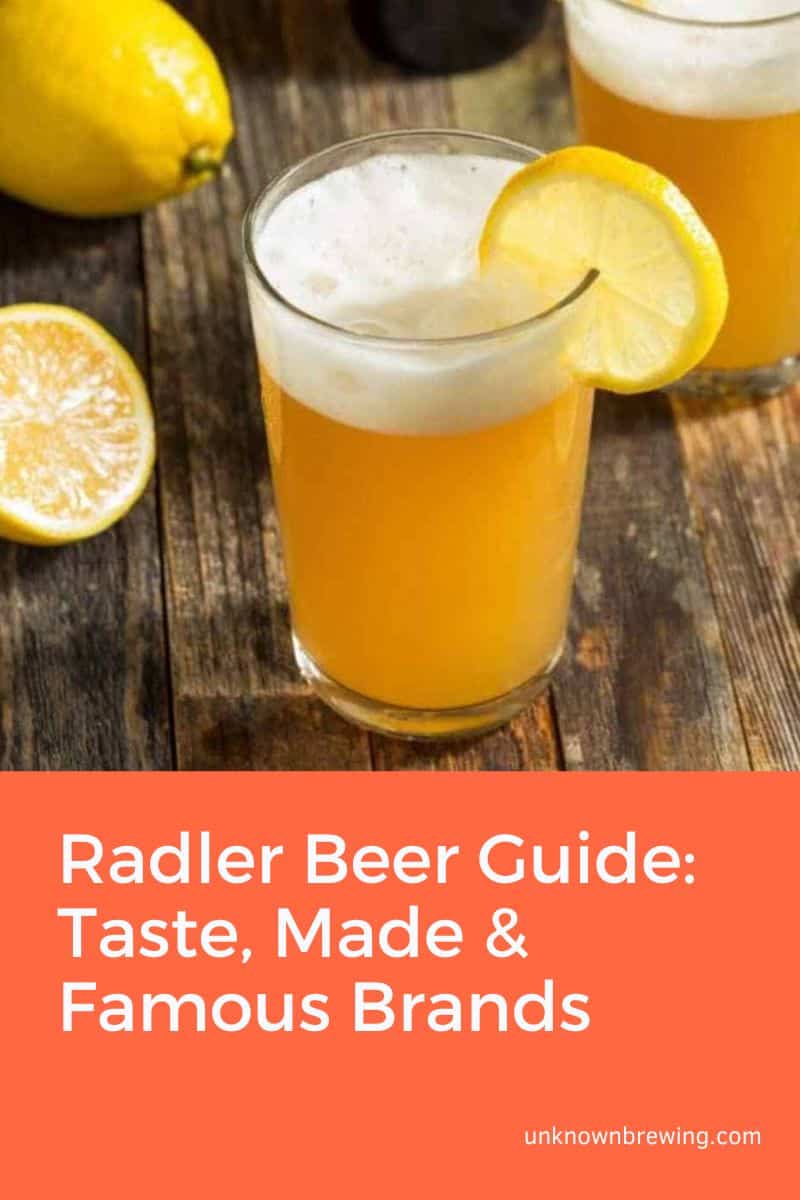 What is Radler Beer?
A Radler is a sessionable drink composed of a light beer and lemonade. Usually, brewers use light beers such as wheat or pilsner. Some also add grapefruit juice instead of the classic lemonade.
How did it originate?
This light and fruity drink originated in Germany. "Radler" is a German term that means cyclist. Based on one famous origin story dating to 1922, an innkeeper mixed beer and lemonade. He wanted to make an easy-drinking and refreshing beverage for cyclists. It was a hot season in the Bavarian countryside, so the cyclists were delighted with the drink.
According to another tale, the innkeeper ran out of drinks, so he created a new product to serve the thirsty cyclists. There are now several versions of the drink. Bartenders and avid beer drinkers put their spin on the beverage.
What's the taste of Radler beer?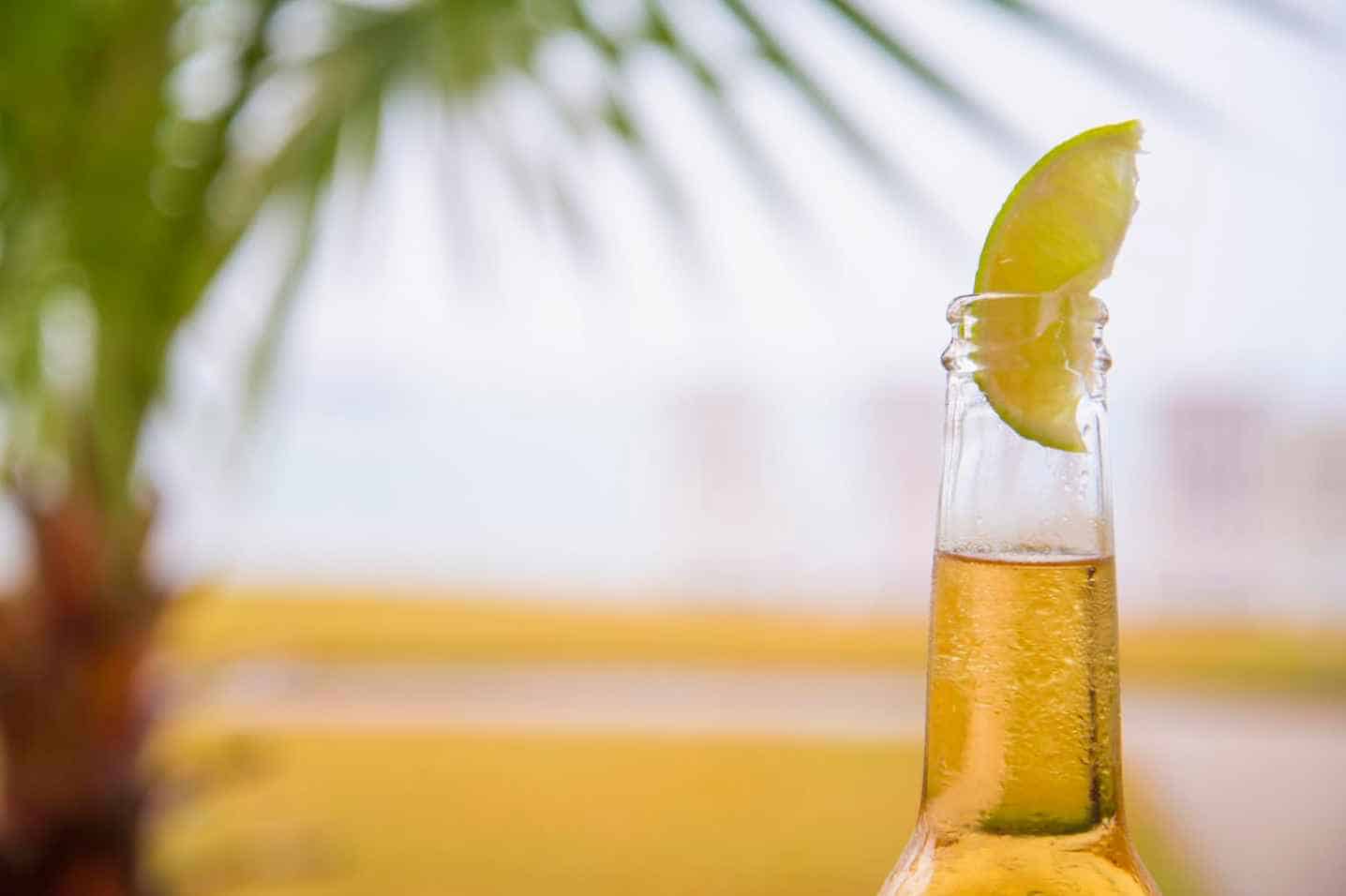 The main goal of Radler beer is to be light and refreshing. It's a unique drink unlike any other. Each sip brings a symphony of bitter and sweet tones. This mix of flavors comes from the combination of beer and fruit juice.
Interestingly, the Radler is a flexible drink. The taste will depend on the type of juice added to the beer. Some Radlers can be sweeter than others. On the other hand, some of these mixes will taste more like beer than juice.
What's so good about Radler beer?
Some beer enthusiasts wonder why people would have Radler when there's classic beer available. Yes, it can be a mystery to some purists. However, those who fell in love with the beer commend its refreshing nature. The lemonade or grapefruit juice cuts the bitterness, making the experience more pleasant. It's a perfect starting drink for beginners.
What is National Radler Day?
The Radler beer's popularity has been growing in the US. Several American breweries satisfied the demand by specializing in Radler concoctions.
The country celebrates National Radler Day in honor of this predominantly German beer. Every 22nd of June, Radler enthusiasts drink their concoctions. The national holiday is also a way of welcoming summer.
How to Make Radler Beer at Home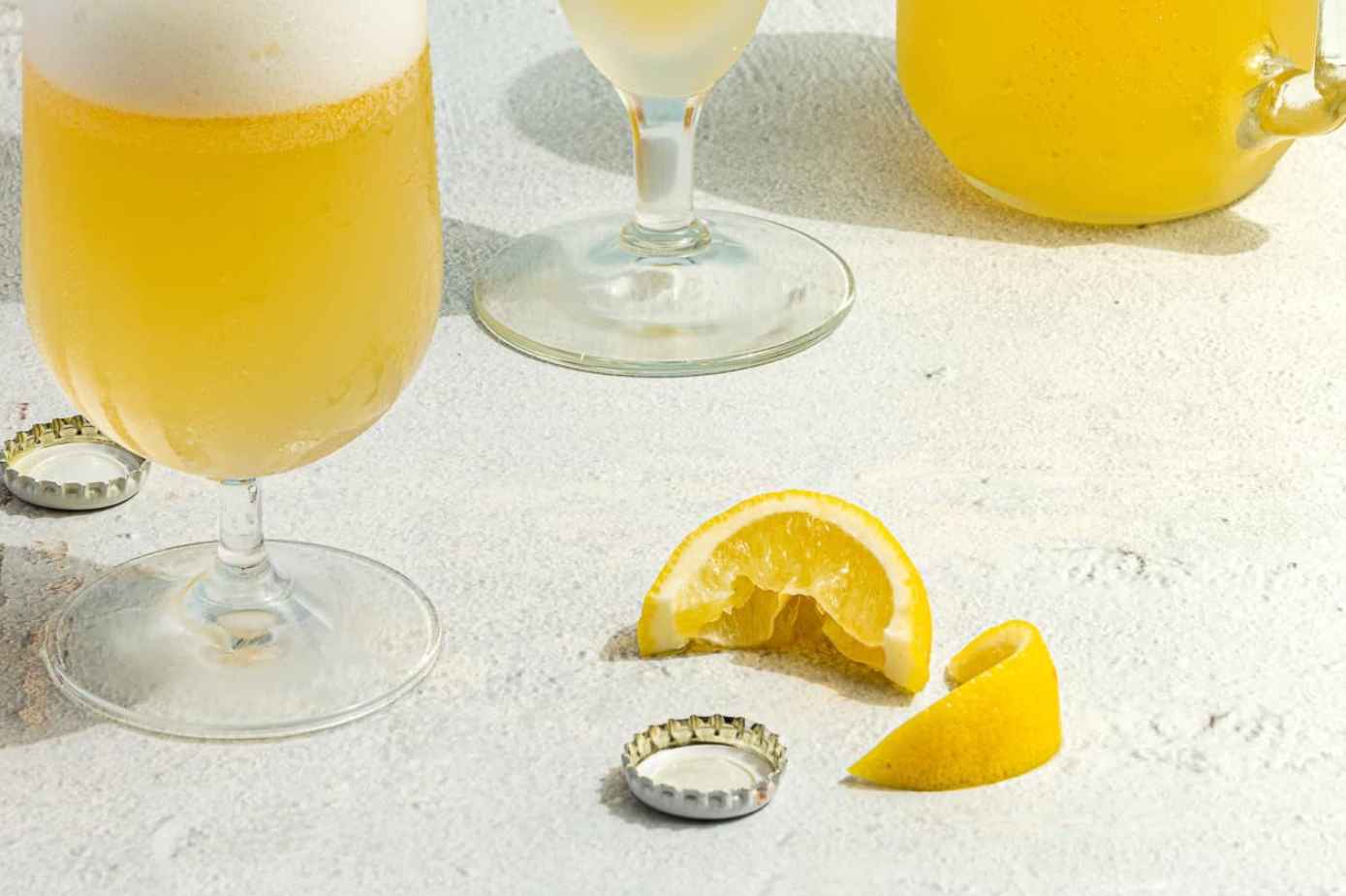 The appeal of Radler beer lies in its simplicity. It's so simple that anyone can craft this refreshing drink.
How to make a basic Radler
You can make a Radler by adding lemonade with any cold beer. It's best to use the following ratios of beer to lemonade.
Add lemon, lime, or lemon-lime soda to the mix for more modern versions. However, you need to reign in the sugar. A good Radler is only moderately sweet.
How to Make German Radler
A traditional German Radler requires a hop-forward, light beer, and a lemon-lime soda. Some radler experts recommend using a Pilsner for a delicious finished product. The first step is to pour your choice of light beer or Pilsner until the glass is half-full. Then, add the carbonated lemonade. Lastly, add a sweet syrup shot for a delightful summer drink.
You can make many Radler beer permutations using the guide below. Remember that the main components are beer and soda or juice. It's best to choose one ingredient for each category. Mixing too many elements may compromise the taste. Remember that Radler shines best when it's simple.
Traditional German radlers usually have a shot of syrup. However, you can skip it altogether if you don't have one. The garnishes are only for aesthetic appeal. You may or may not add them to your drink.
Radler Ingredients
Radler Components
Suggested Ingredients
Beer
Hefeweizen

Pilsner

Crisp Lager

Pale German Lager

Pale Ale

Wheat beer

Soda / Juice
Lemonade

Lemon-lime soda

Lemon soda (7-Up)

Grapefruit juice

Grapefruit soda

Fruit juice and club soda

Orange soda

Syrups
Lemon syrup

Raspberry syrup

Woodruff-flavored syrup

Garnish
Fresh rosemary

Fresh mint

Lemon wedges
Tips for Making the Best Radler Beer
Radler beer is easy to make. There's a big chance you get it right the first time. However, it would help if you remembered some vital things for a genuinely delectable drink.
Chill the beer and soda first before mixing them.
A mixture of club soda and citrus juice is an excellent alternative to lime soda.
Avoid sodas with high fructose corn syrup and choose those that contain natural sugars.
Here's a video showing how to make ginger Radler beer at home.
6 Best Store-Bought Radlers
If making your own Radler beer is not your thing, you can buy one from the store. There are several great-tasting brands that you can try. We made this list to help you decide which Radler beer to buy for your next event.
1. Swill
This drink has a distinct tartness that blends well with the beer. The flavors come from the combination of lemon and grapefruit.
Brewery: 10 Barrel Brewing Company
ABV: 4.5%
Packaging: 750 ml can
Average Price: $4.00 / can
2. Totally Radler
This drink is the perfect beer for you if you love honey. It's a blend of HUB lager, honey, and lemon soda. It has one of the smallest amounts of alcohol, making it great for easy drinking.
Brewery: Hopworks Urban Brewery
ABV: 2.6%
Packaging: 750 ml can
Average Price: $4.00
3. Moosehead Grapefruit Radler
The brewery uses its award-winning lager to concoct this drink. It added grapefruit, grape juice, and lemon for a distinct citrus taste.
Brewery: Moosehead
ABV: 4%
Packaging: 355 ml can
Average Price: $ 2.85
4. Stiegl Radler Grapefruit
This Radler uses a traditional Austrian beer, the Stiegl-Goldbrau. The brewery added natural grapefruit juice without artificial sugars.
Brewery: Stieglbruarei
ABV: 2%
Packaging: 750 ml can
Average Price: $ 5.00
5. Tricycle Radler
This European -style Radler is a combination of lager and grapefruit juice. It's a refreshing beverage with just the right amount of alcohol.
Brewery: Parallel 49
ABV: 3.5%
Packaging: 355 ml can
Average Price: $ 2.10
6. Ginger Lemon Radler
The addition of ginger juice makes this drink uniquely refreshing. The combination of lemonade and beer is perfect for fun summer days.
Brewery: Boulevard Brewing Company
ABV: 4.1 %
Packaging: 345 ml can
Average Price: $ 1.50
Please watch this review of some of the best Radlers in the world.
Summary of the Best Radler Beers
| | | | |
| --- | --- | --- | --- |
| Brand | ABV | Packaging | Price |
| Swill | 4.5% | 750 ml can | $ 4.00 |
| Totally Radler | 2.6% | 750 ml can | $ 4.00 |
| Moosehead Grapefruit Radler | 4 % | 355 ml can | $ 2.85 |
| Stiegl Radler Grapefruit | 2 % | 750 ml can | $ 5.00 |
| Tricycle Radler | 3.5 % | 355 ml can | $ 2.10 |
| Ginger Lemon Radler | 4.1 % | 345 ml can | $ 1.50 |
Frequently Asked Questions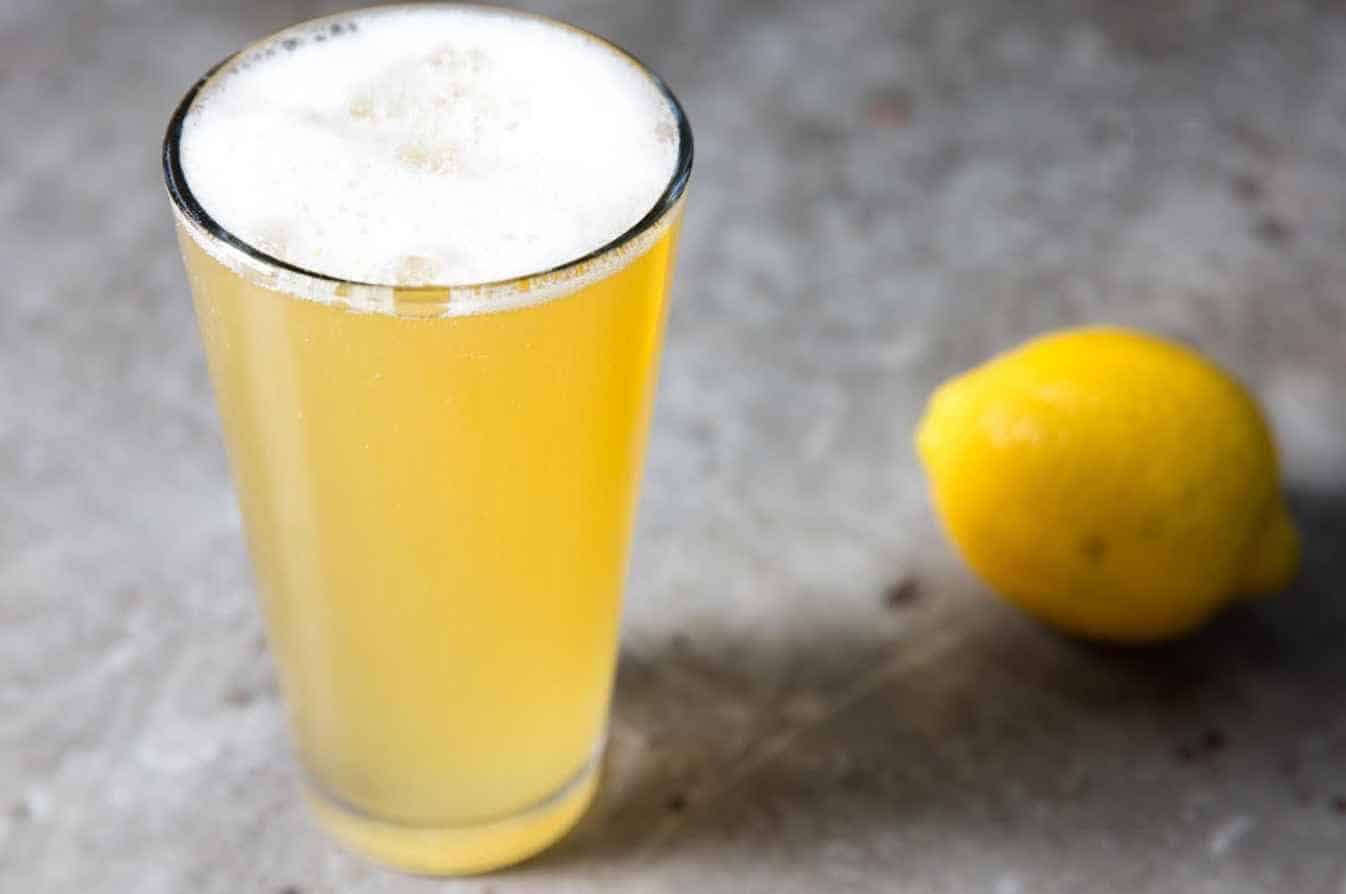 Do you want to know more about Radler Beer? Here are some FAQs we've gathered from first-time drinkers and beer enthusiasts.
What is the difference between Radler and shandy?
Radler and shandy confuse many people since brewers use these terms interchangeably. However, a Radler is more flexible than a shandy regarding what juice is added. You can use lemonade, grapefruit juice, and citrus soda in making Radlers. On the other hand, shandy requires that you strictly use lemonade only.
How are Radler and shandy similar?
These two beverages share the same refreshing qualities. They also have similar citrus notes. Lately, Radler and shandy both have beer as their base.
Can you get drunk by drinking Radler beer?
You can get tipsy by drinking Radler since it still contains beer. However, it will take longer to feel the buzz due to its low ABV. You have to be careful of its sugar content, though. Most Radlers have soda or fruit juice, which are high in sugar.
How do you serve Radler beer?
A Radler is best served very cold. Drinking a chilled can or bottle will enhance its refreshing qualities. It's also nice to serve it in a traditional beer stein glass. It's a traditional German mug made from porcelain. Some Radler lovers suggest using a Willi Becher beer glass to enjoy this refreshing beverage fully.
Is Radler healthier than beer?
Yes, Radler is a low-alcohol and lower-calorie beer. It's a smart choice if you're looking for a light beverage with a slight buzz. Radlers have an ABV ranging from 2% to 4%. Craft beers, on the other hand, can have an ABV as high as 10% or even more, but many are lower. Radlers typically have fewer calories, often around 130 per serving, while some beers can reach up to 400 calories or more depending on the brand and ingredients.
Conclusion
Radler beer is a great option when you're looking for a refreshing, low-alcohol drink. Now that you can answer "what is Radler beer?" you'll have more information to share with other beer enthusiasts. Since this beverage is so easy to prepare, you can make it at home. You can delight your friends with a citrusy drink perfect for warm summer nights.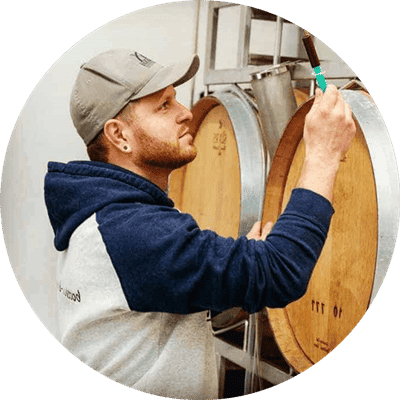 As a homebrewer, Michael would get frustrated about the lack of brewing information on the internet. After hundreds of gallons of spoilt batches, Micheal had enough. And he founded Unknown Brewing as a resource for homebrewers.