Drinking a can of root beer is reminiscent of the good old summer days – even adults enjoy the refreshing and flavorful nature of the drink. But, for those who like to add an extra punch, going in for a hard root beer is the best option. You get a soda and a beer at the same time. Sign me up!
1. Coney Island Hard Root Beer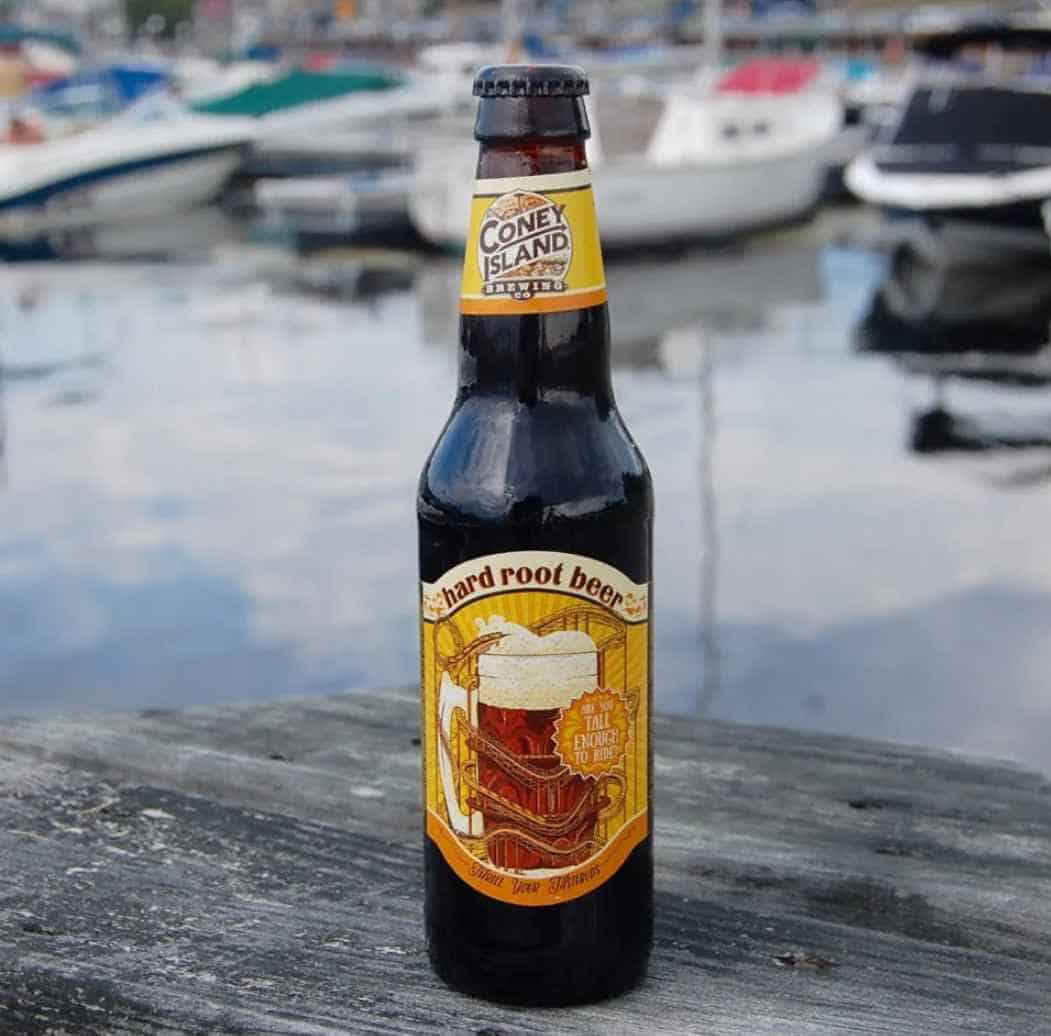 The flavor of their root beer strongly resonated with the glorious atmosphere of the iconic Coney Island Boardwalk. The licorice, vanilla bean, and sarsaparilla aroma are very distinct.
You can also sense a light alcohol to it since it has a 5.8% ABV, but you'll never notice the alcohol anyway because of its sweetness. Its smooth texture and subtle carbonation make it easily one of the best alcoholic root beers.
2.
Sprecher Fire Brewed Hard Root Beer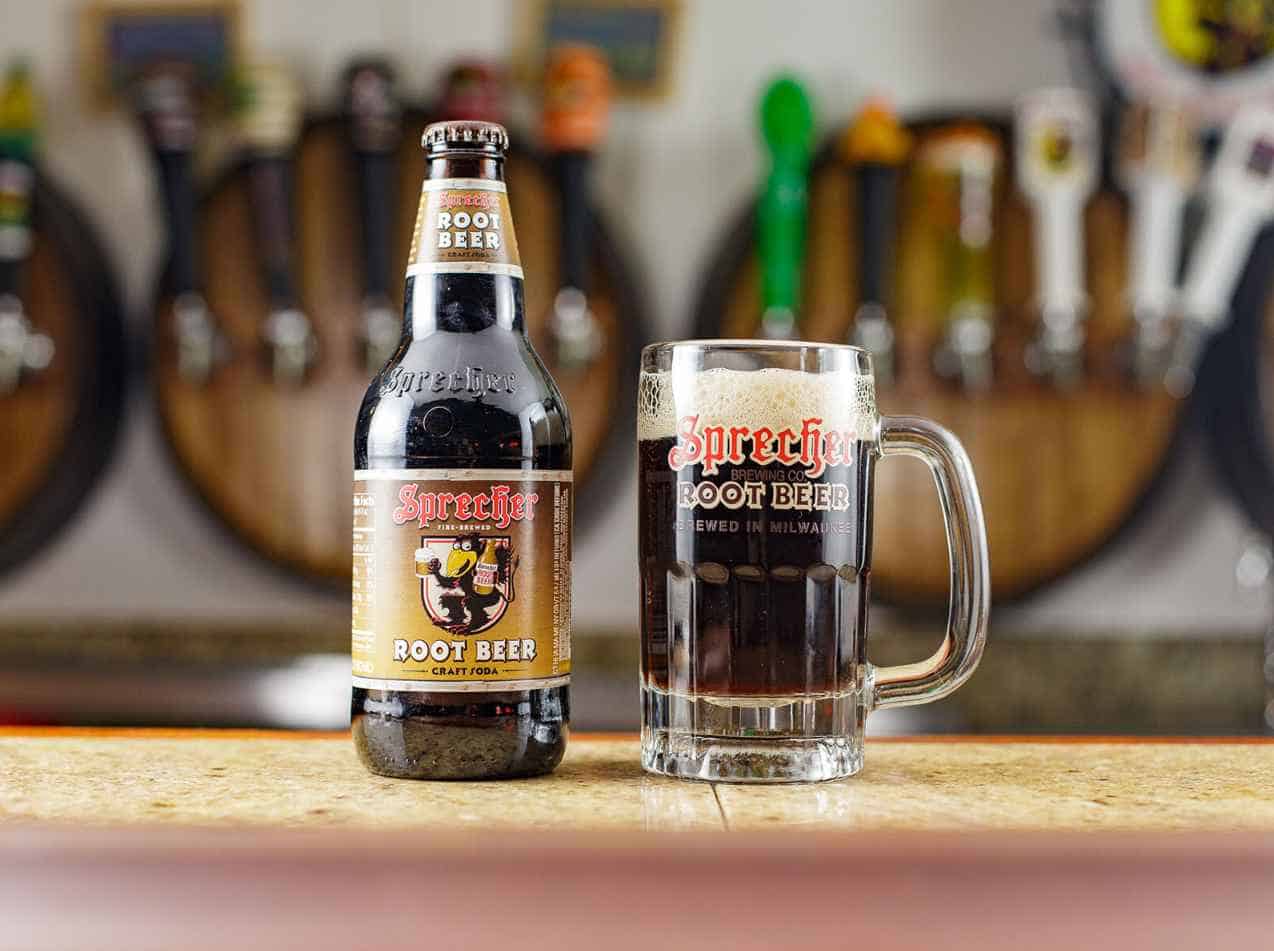 Sprecher is known for its traditional fire brewing process. And no wonder their root beers have rich flavor compared to cold-mix brewed ones. Drinking a fire-brewed root beer is like a roller coaster ride for your palate.
First sip, you get the spices and the sweetness. Then, you get this fruity element before fading into a malty taste. It has 5% ABV that can still give you enough alcoholic heat.
3.
Not Your Father's Root Beer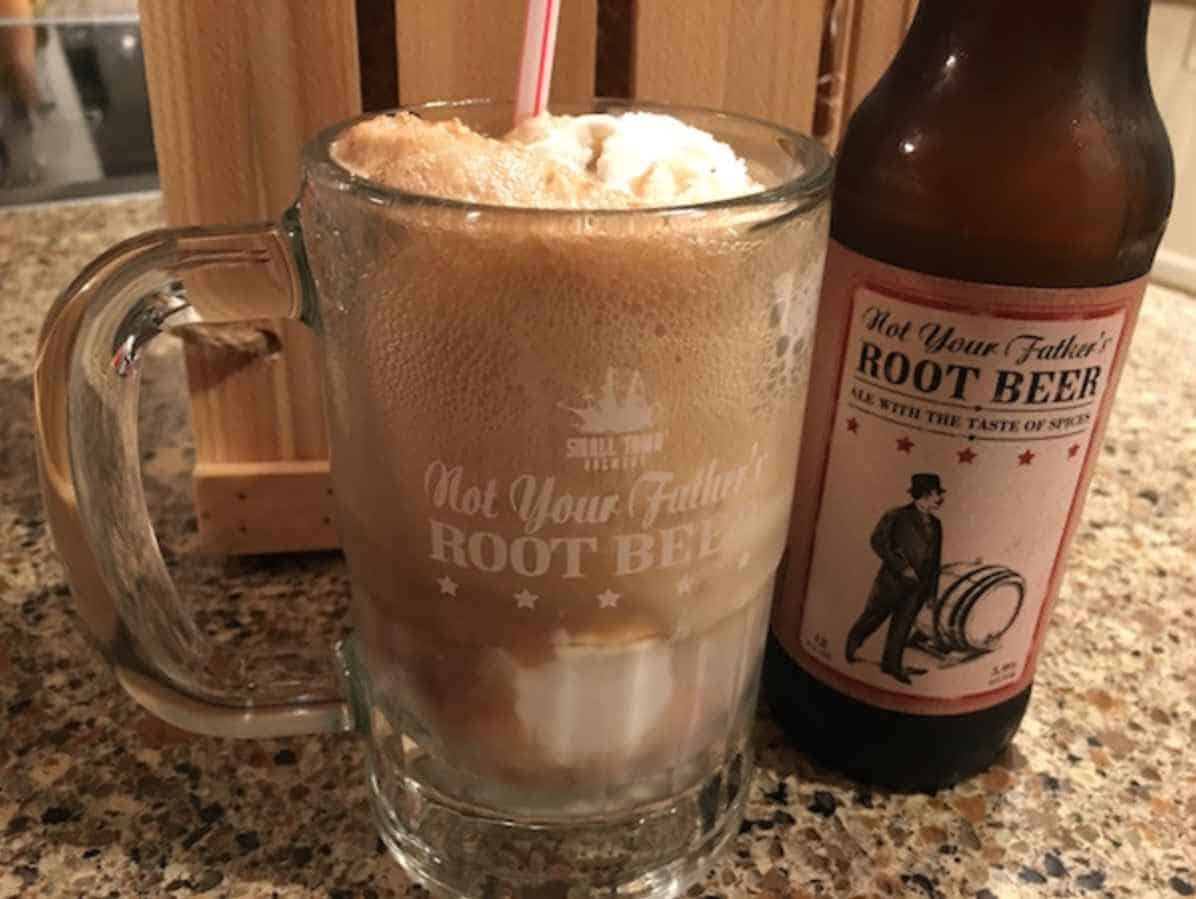 Do not think twice if you ever find this root beer in a local liquor store because these are selling fast. With its popularity, they call this drink ale with all the spices. There are two different flavors present in this drink.
The first is the combination of alcohol and molasses, and the second is high sweetness. Altogether, this drink is a front-runner for those with a sweet tooth. 
4.
Minhas Boxer Hard Root Beer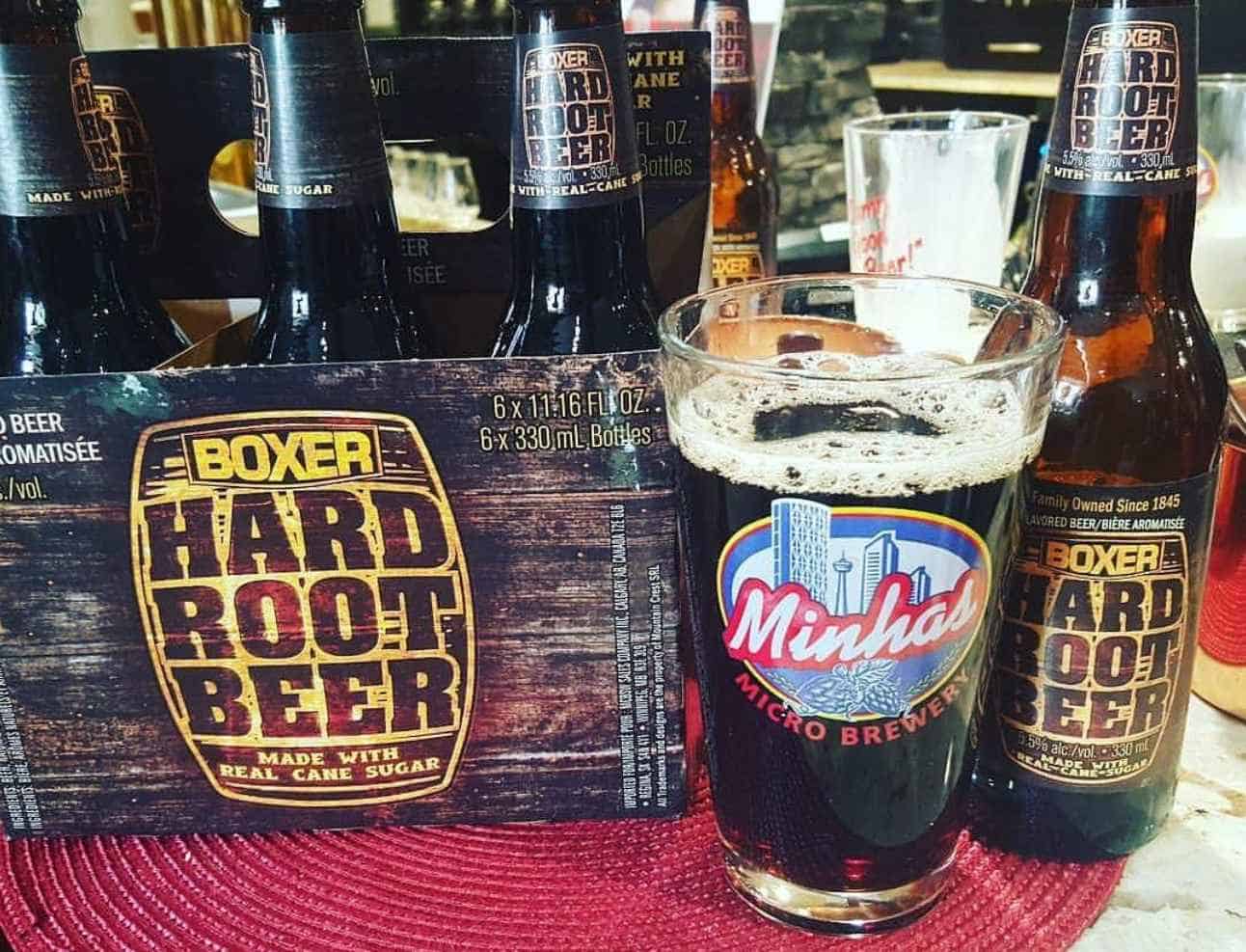 Minhas brew their root beer with 2-row malted barley and cane sugar. It has aromatic nutmeg, caramel, and notes of vanilla bean. The taste is sugary sweet, playing around with a caramel and toffee flavor.
With added 5.5% alcohol, you can feel an alcohol kick in your frosty mug. The drink feels smooth and has a syrupy finish, perfect for a summer day. 
5.
Root Sellers Row Hard Root Beer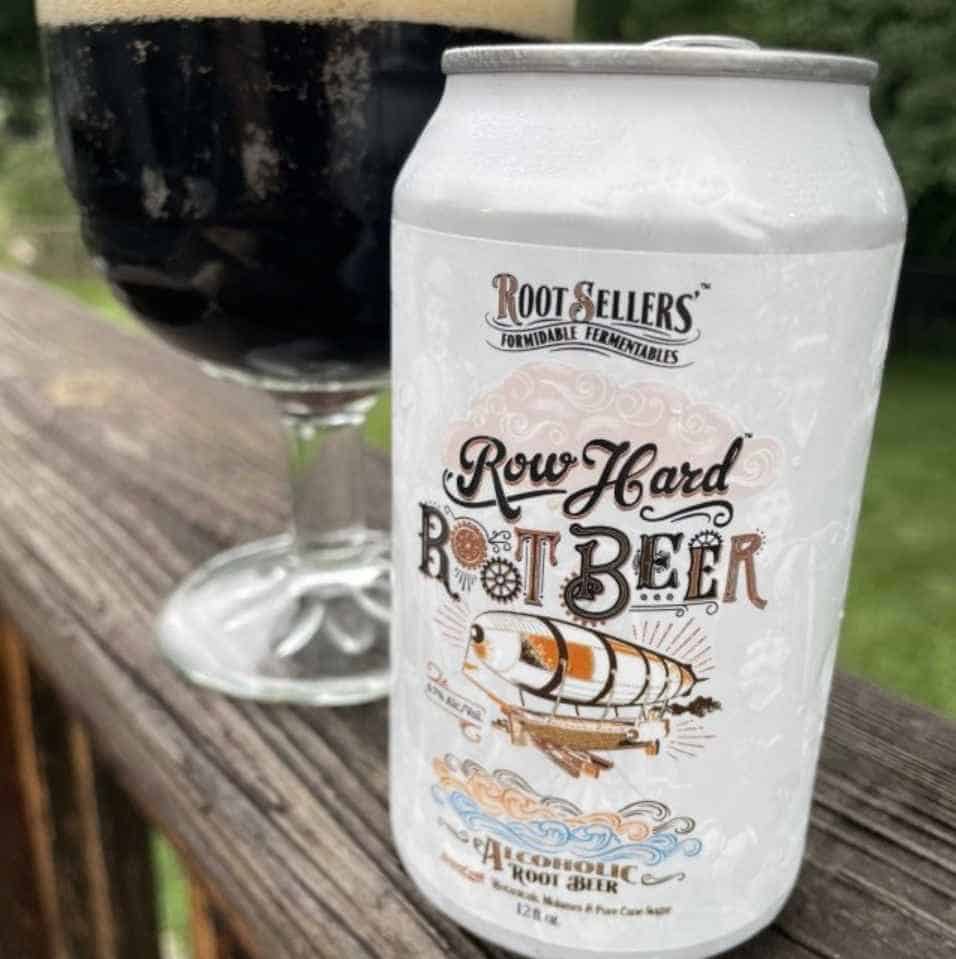 With an ABV of 6.7%, this drink is slightly above any typical alcoholic root beer. The balance of sassafras, vanilla, and wintergreen aroma encourages you to take a sip.
The bitter molasses is quite upfront but still follow a sugary sweet taste. Row Hard fades with a more root beer flavor and vanilla finish. If you find the drink bitter, you can always tone it down by adding ice cream.
6.
Big Brother Hard Root Beer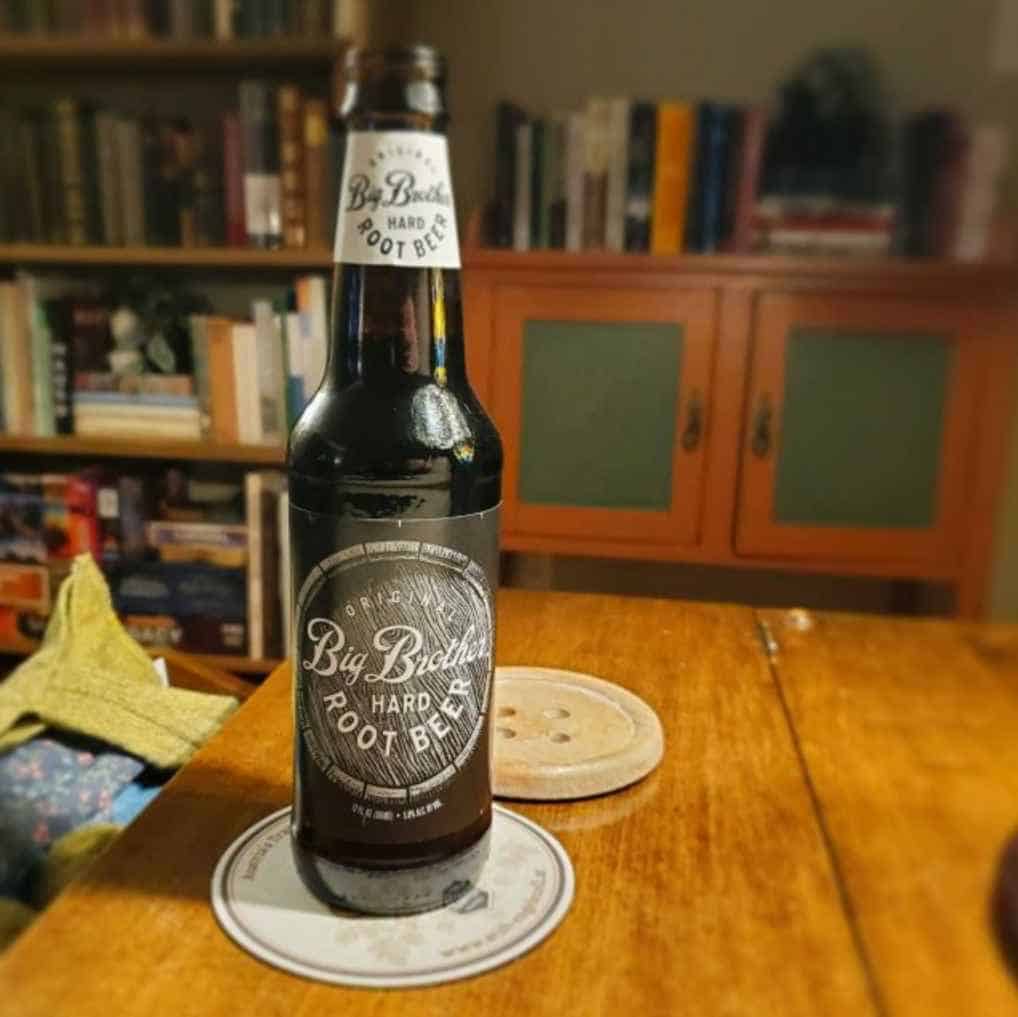 Big Brother alcoholic root beer has a nice punch but does not feel heavy. The aromas of anise, clove, and cinnamon are distinct but pleasant to smell.
The taste has notes of root beer popsicles with vanilla flavors. It also has a bitter-sweet taste that balances evenly. Big Brother Hard Root Beer is definitely, float-worthy.
7.
Riley's Hard Root Beer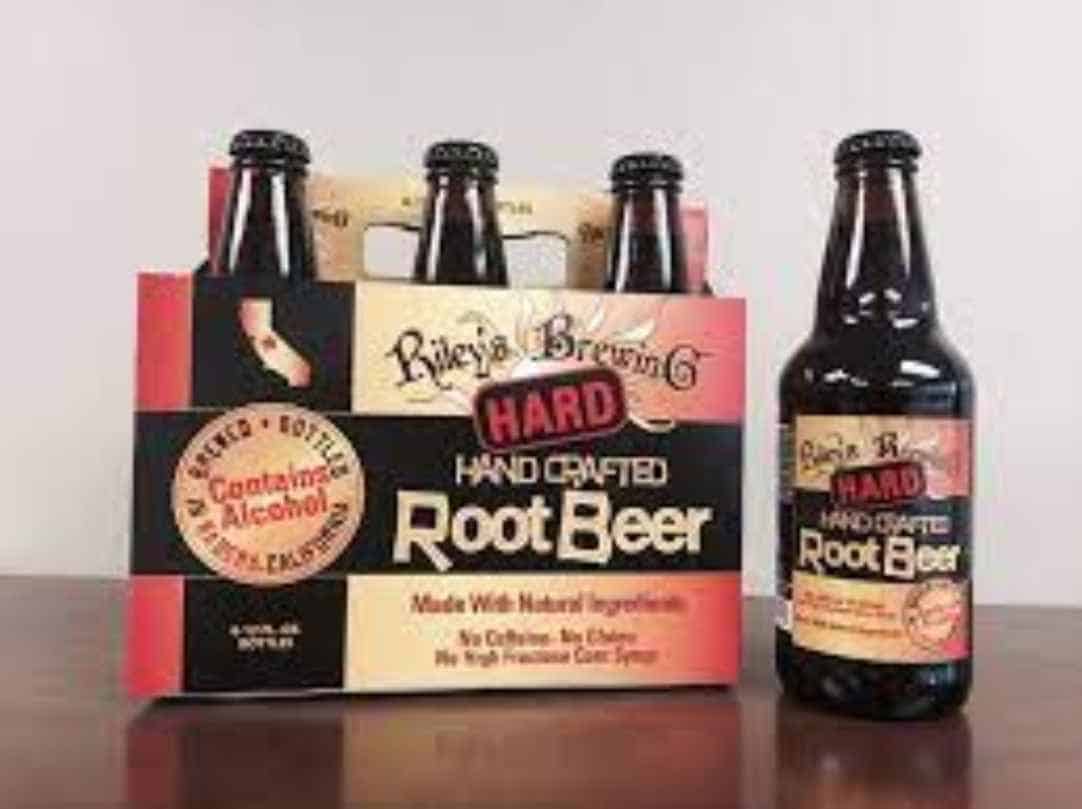 This alcoholic root beer is hand-crafted and made with natural ingredients like raw roots, flowers, leaves, and honey. Pop the cap off then you'll see a fizzy light-brown head that quickly fades.
No artificial flavoring seeps through this drink, only the classic root beer aroma. Its mouthfeel is thin with a complex character; it tastes powerful yet balanced. With a 5% ABV, it is still an easy drink giving you a semi-dry finish.
8.
Fitz's Hard Root Beer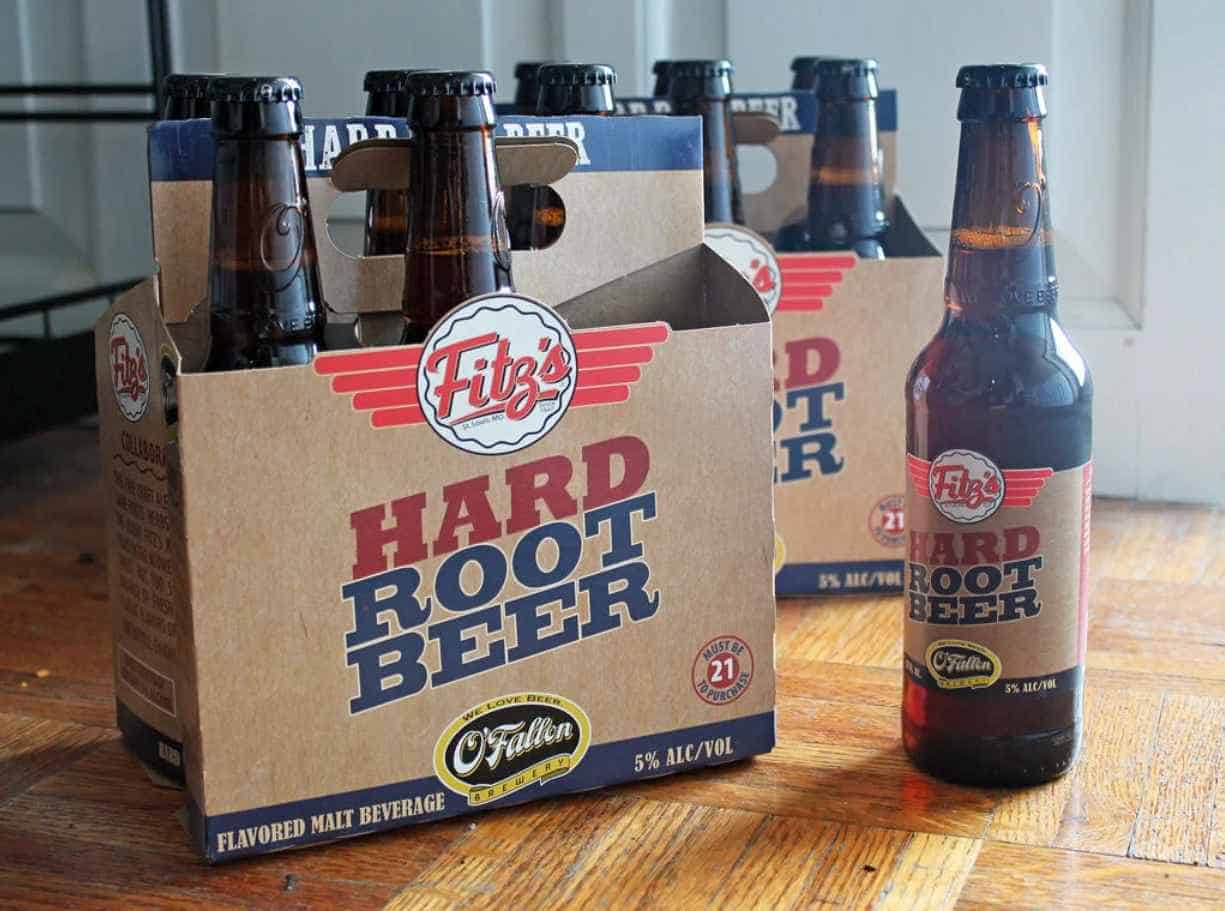 A collaboration between two breweries resulted in this refreshing root beer. The aroma of sassafras, vanilla, and spices lingers as you take a sip.
The combination of ale and root beer tastes creamy with notes of vanilla flavor and wintergreen followed by a bitter anise taste finish. Even though the wintergreen and anise are overpowering, it still balances out with the classic flavor of Fitz's root beer.
9.
Crazy Uncle Hard Root Beer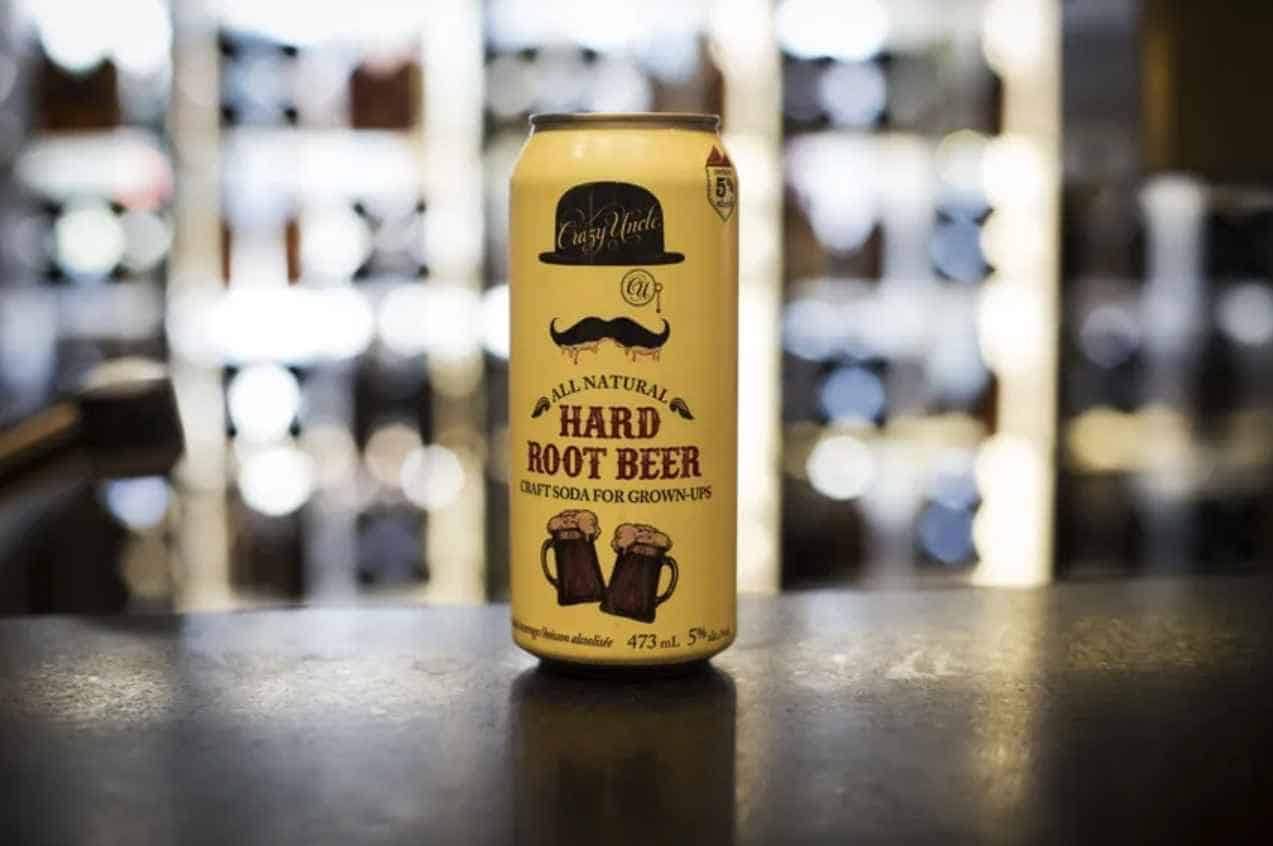 Equally to the brand's tagline — "Craft soda for grown-ups" — this root beer is a drink fitting for a Friday night.
The classic taste of a fizzy root beer is not entirely taken away despite the overpowering flavor of the spices. It is very refreshing with a sweetness similar to a Cola. But you can still taste a slight hint of alcohol with its 5% ABV. 
10.
Stewart's Root Beer Spiked Seltzer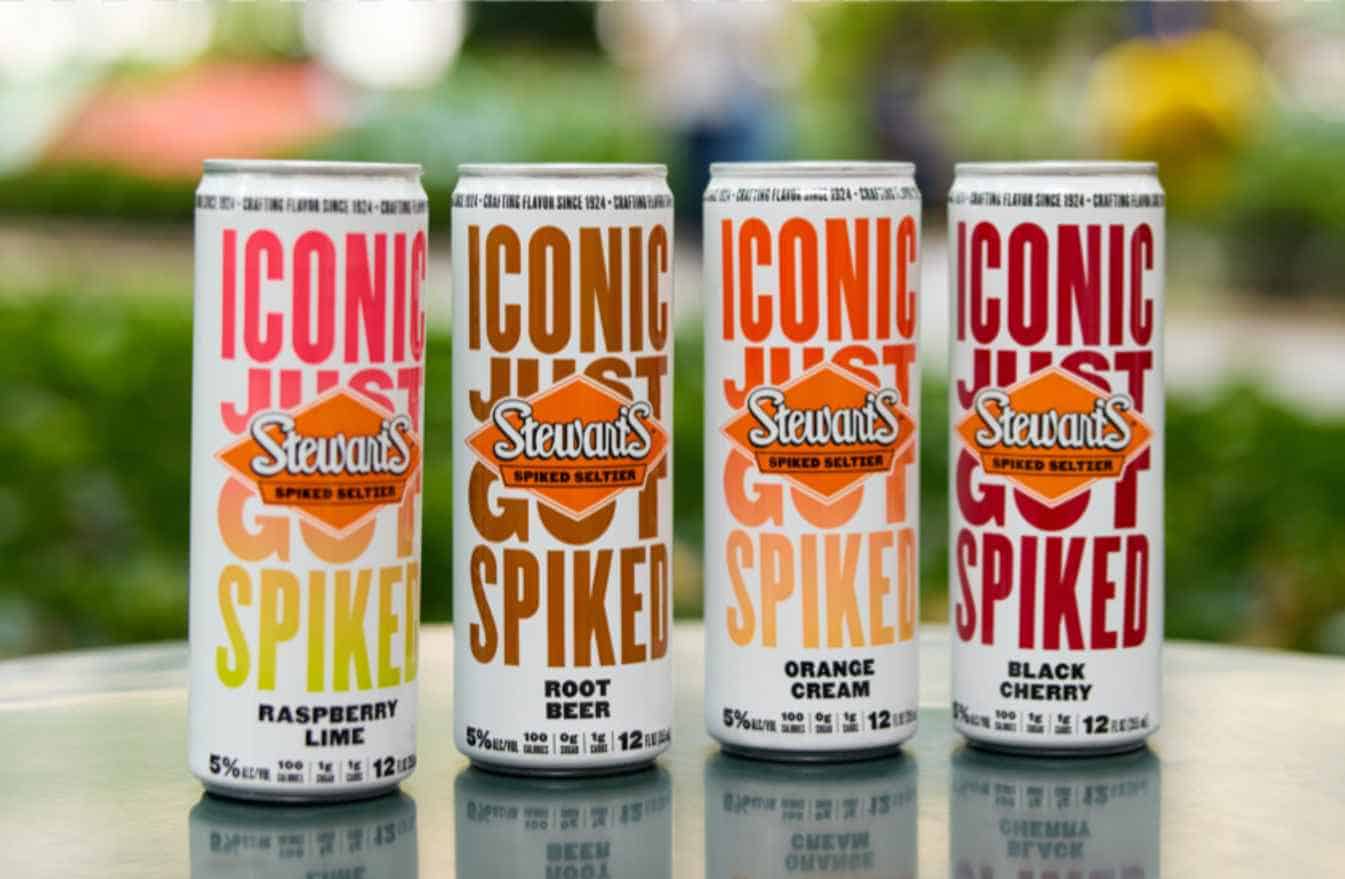 Frank Stewart developed one of the best root beers that could take you back in time. With a spin on their classic, their famous root beers are now infused with delectable alcohol.
The tempting aroma of a frosty root beer undoubtedly masks the alcohol scent. It also has a robust flavor with the perfect carbonation level, you wouldn't even know that it is spiked!
11.
Jed's Hard Root Beer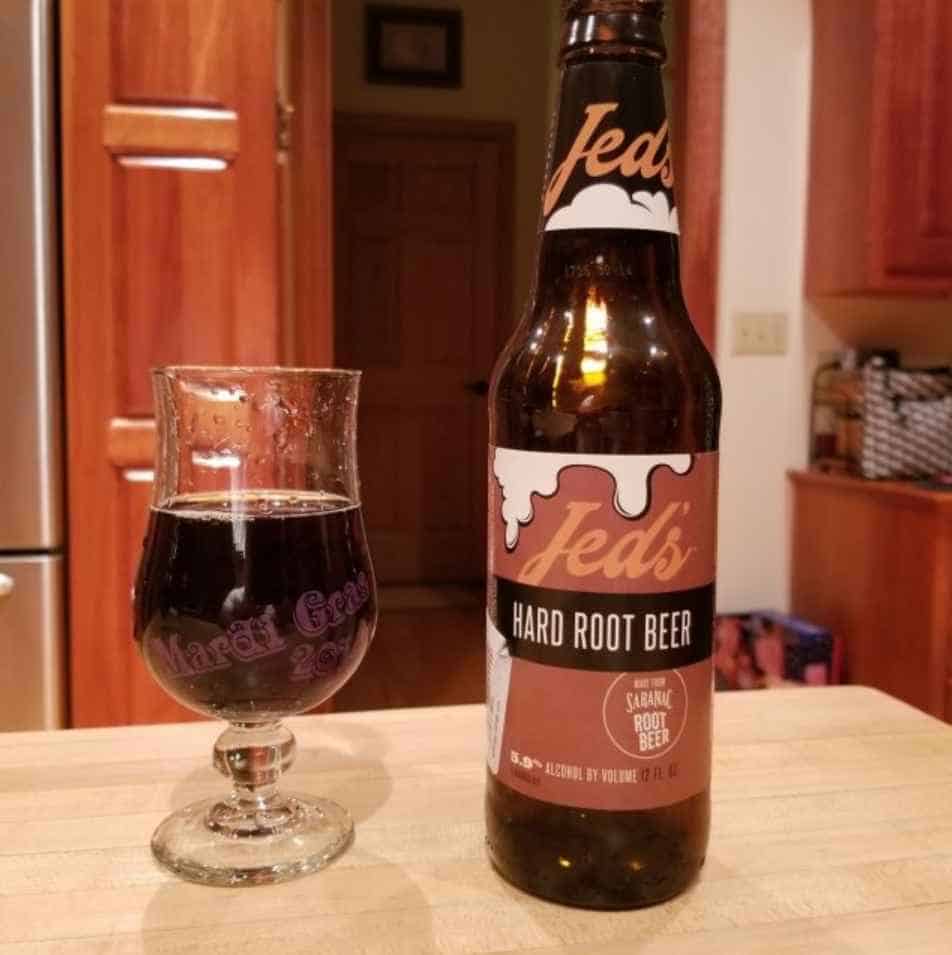 Jed's hard root beer provides a mellow and well-balanced spice flavor that you can consider as your next go-to drink. It gives a classic root beer aroma but with notes of licorice.
It has a good amount of sweetness level but just enough to complement the bitter taste. You can feel light to medium body with a sticky finish, making you want to chug another round.
12.
Dr. McGillicuddy's Root Beer
Liqueur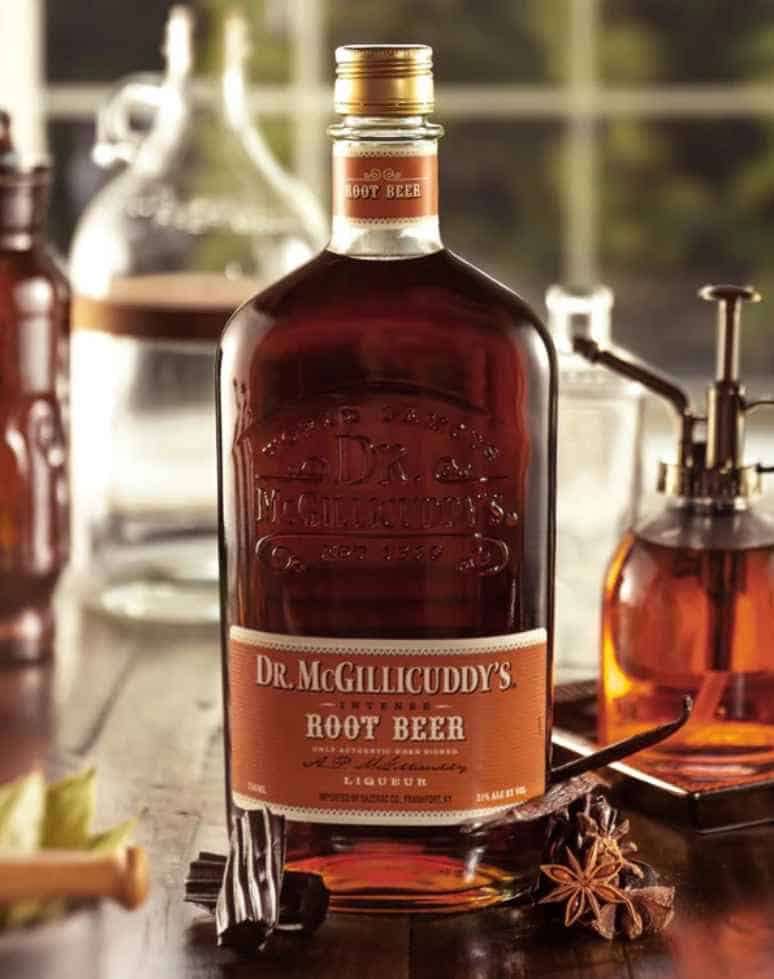 Dr. McGillicuddy's is not like your typical root beer. Surprisingly, it has an ABV of 21%, and no wonder why they say that this drink is a bit dangerous.
It's so good you won't even notice that you already finished a bottle. There is no off-putting note and the alcohol taste is imperceptible but, you can feel the heat going down your chest. 
13.
Mission Hard Root Beer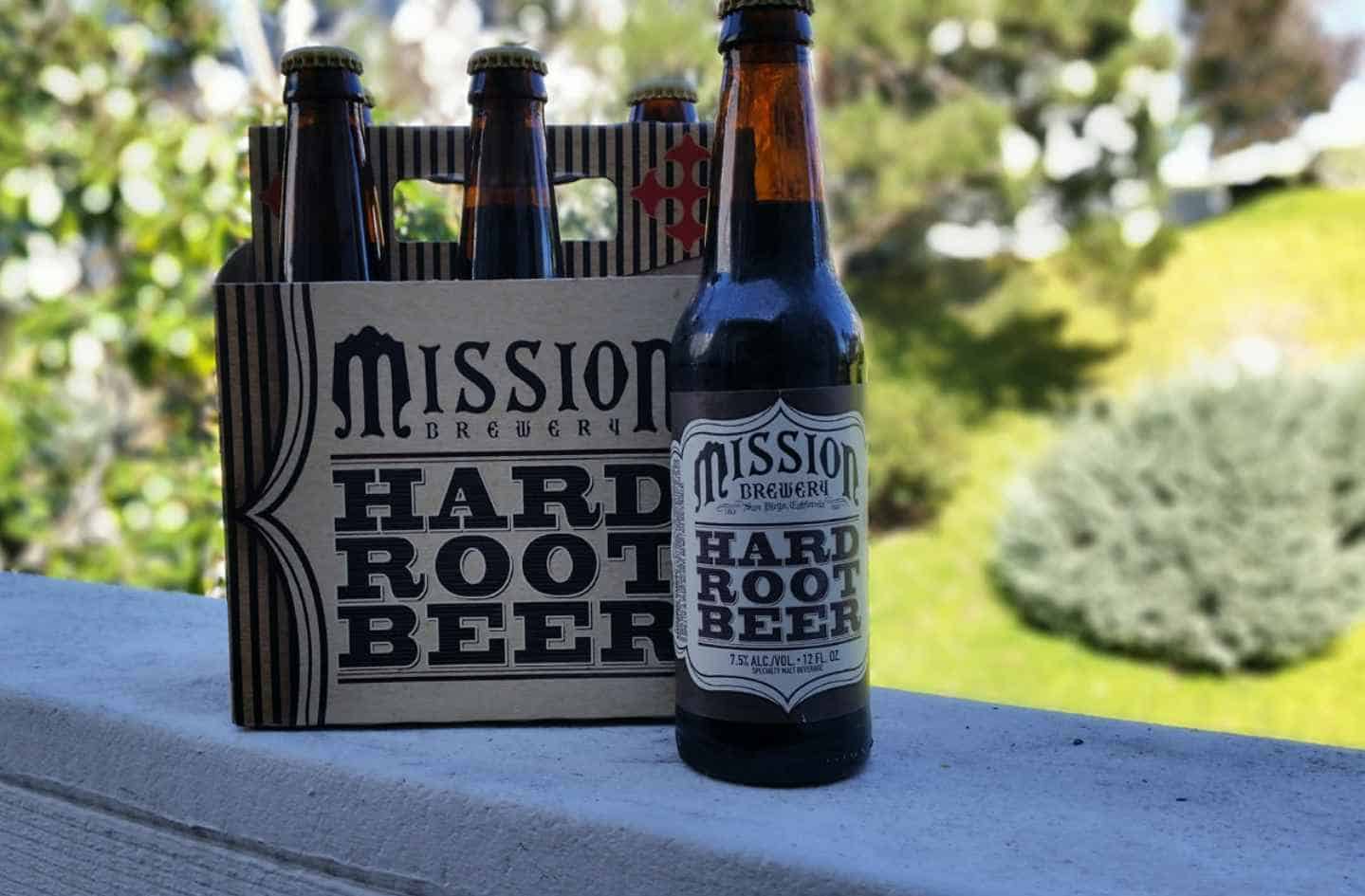 Unlike any other root beer, Mission failed to hide the alcoholic taste of its drink (pun intended). The alcohol taste is hefty you will be double-checking if it has a root beer component.
Though, after a while, you'll taste the soda characteristic of this drink. The finish comprises sweet vanilla and a peppery taste. If you like the taste of the beer to overpower the root beer, then this drink is for you.
14.
Nellie Collins Backwoods Root Beer Whiskey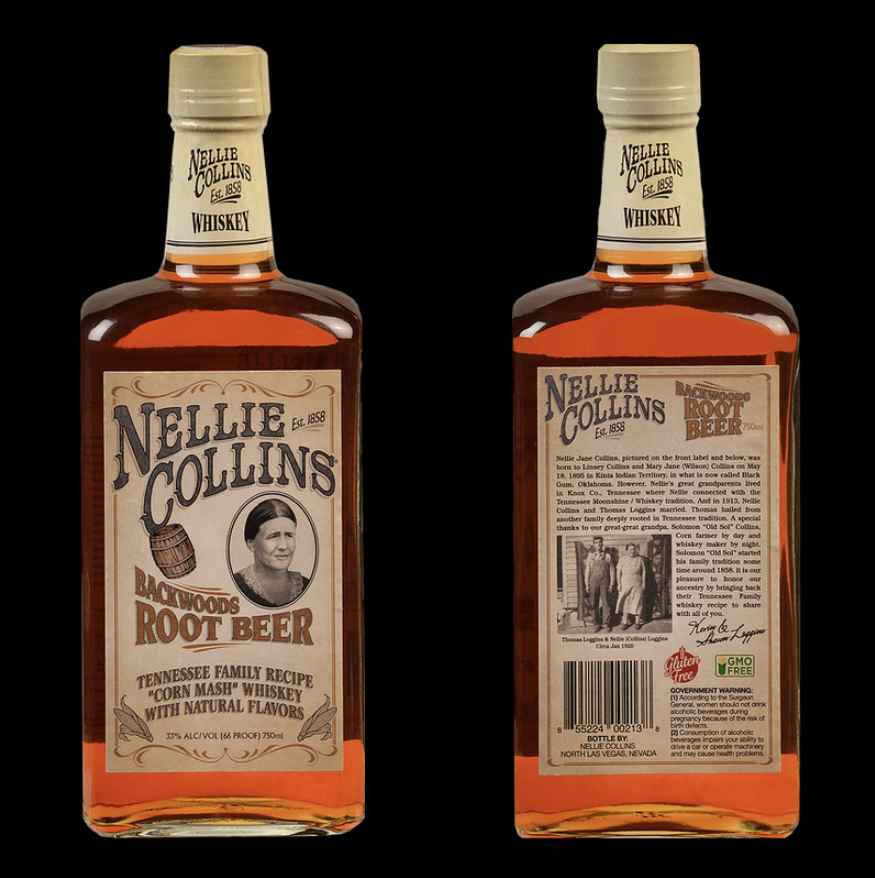 This drink bear fruit after a couple of curious teenagers mixed a bottle of whiskey with root beer. And little did they know that it would develop into Backwoods Root Beer Whiskey.
With 100% natural root beer flavors and the explosion of spices, it creates a strong yet natural drink. Try it with chocolate sauce and ice cream to make a perfect dessert.
15.
Crook & Marker Spiked Soda Root Beer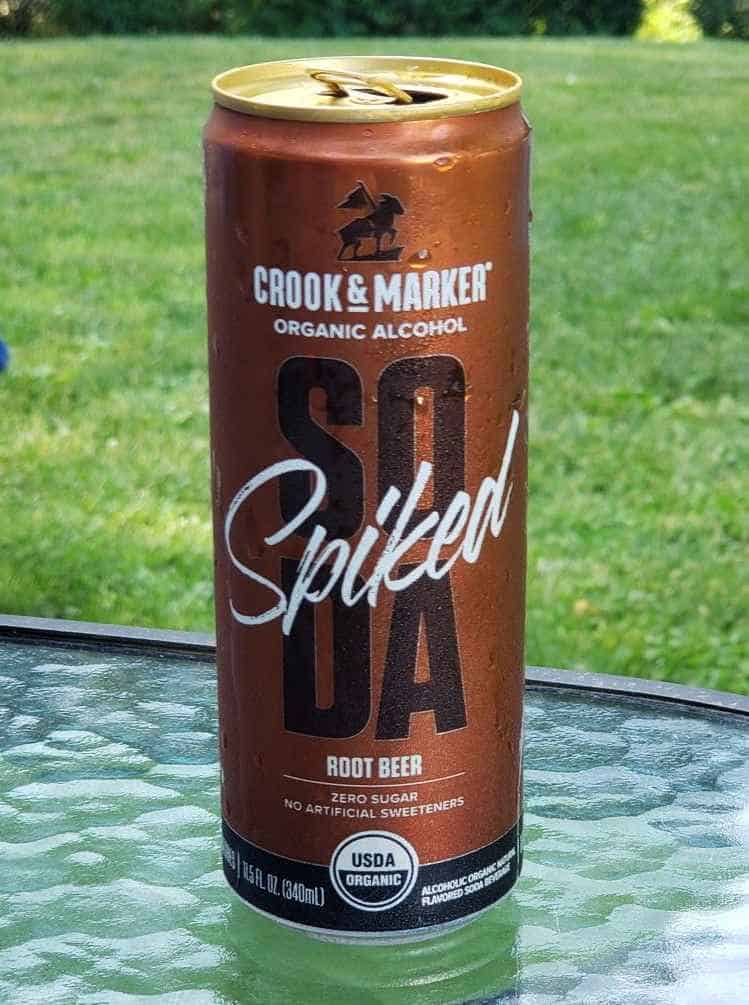 Most classic root beers contain a lot of sugar. No wonder why our bellies feel bloated after a bottle.
But thanks to Crook & Marker for creating zero-sugar root beer packed with flavor. It is sweetened using natural flavors so, you can enjoy it without guilt. Try this drink if you're on a diet. It only has 4% ABV and is vegan.
Frequently Asked Questions
Is Root Beer Alcoholic?
Traditional root beer is well-known for its refreshing and sweet taste. It is made using the root bark of the sassafras tree, sugar, and spices.
It cannot undergo fermentation like a standard beer because of its ingredients. Thus, it is considered a soda. Usually, root beers are non-alcoholic and noncaffeinated. So, no need to worry about getting drunk.
What Is Hard Root Beer?
Talk about inventing a fun soda for adults! Hard root beer is a root beer with alcohol content. Its alcohol by volume (ABV) ranges from 4–8% making them a match for most beers.
Although, it can't be classified as a regular beer because of the ingredients used in the brewing process. Hard root beers still use spices and roots instead of wheat and barley. That's why the sweet and spicy flavor dominates the drink.
How Are Hard Root Beers Made?
Root beer often contains a variety of herbs like vanilla, anise, nutmeg, wintergreen, and cherry bark. And of course, the main ingredient, Sassafras. The spices and herbs are boiled in water to extract the aroma.
For flavoring and coloring, dry malt is used along with lactose and sugar. Brewers infuse the flavors of the ingredients before adding yeast nutrients. It is then placed under primary fermentation for 5 days. 
Hard root beers undergo secondary fermentation with added yeast. It is left at room temperature for two weeks and refrigerated for three more days. Luckily, there are hard root beer recipes so you can make your own at home.
When Was Hard Root Beer Invented?
Sassafras roots have been long used by indigenous tribes to make beverages and medicinal remedies. But Charles Hires is the first to develop and market a commercial root beer back in 1875.
A few years later, Hire's root beer was distributed across the United States. His non-alcoholic concoction became a success and skyrocketed during the prohibition era. It was only in 2013 that the first hard root beer was produced by Sprecher Brewing Co. nationally. 
Take Away
Hard root beers are our much-needed spin on our childhood drink. It's like a bottled dessert custom-made for adults. Wouldn't you agree? So grab a bottle in your nearest liquor store and enjoy every sip.