Did you know that there are over 200 breweries in Chicago? It's safe to say you will always have places to drink beer. You can satisfy your cravings for modern craft brews or old-fashioned drinks. We've asked local beer lovers to share the 13 best breweries in Chicago, IL. So, gather around your drinking buddies to enjoy this list.
Price: $$
Address: 4419 W Montrose Ave, Chicago, IL 60641
Phone: 773-916-6421
View this post on Instagram
This brewery started in a garage in 2014 but grew into a full-blown brewery years later. It churns out a wide range of lagers, stouts, and ales. Additionally, some of these drinks have won Great American Beer Festival medals. You can pair their brews with dishes from their extensive menu.
Do you know what loyal patrons recommend? The burgers and brisket tacos! Kids can order from the kid's menu as well. This place's head brewer was a former chef at a Michelin-star restaurant. So, he knows his way around the best beer and food pairings. He applies world-class quality to the beers.
Best to try: Beezer, Double Beezer, Della, Cinnamon Prost, Triple Beezer
Price: $$$
Address: 2717 N Maplewood Ave, Chicago, IL 60647
Phone: 773- 270-1061
View this post on Instagram
Maplewood lies in the heart of Logan Square. It's a famous strip where craft breweries abound. Maplewood stands out for serving vibrant beers and spirits. They offer classic pilsners, stouts, and pale ales. If you're feeling adventurous, try any of their barrel-aged releases. Its specialty sours are also worth tasting.
The brewery's cozy taproom is suitable for casual dates and relaxing night outs. The kitchen offers few food options, but the charcuterie is an excellent beer match. It includes various cheese, artisanal, crackers, and cold cuts. It also hosts trivia nights and other fun events.
Best to try: Son of Juice, Charlatan, Juice Pants, Fat Pug, Brownie Points
Price:$
Address: 2050 W Balmoral Ave, Chicago, IL 60625
Phone: 773-754-8488
View this post on Instagram
Sixteen years ago, the Half Acre Beer Company opened its doors in the Windy City. Aside from being a pioneer, it is also one of the most popular breweries. It has two locations, but the one in Balmoral boasts a beer garden and a taproom.
These venues are excellent places to enjoy their extensive beer list. Never leave without trying the Daisy Cutter Pale Ale. It's a summery ale with intense pine flavors.
You'll also taste hints of mango, papaya, and citrus fruits. This drink has placed the Chicago craft beer scene on the international map. It also has a retail shop where you can buy beers to take home and other merchandise.
Best to try: Vallejo, Double Daisy Cutter, Galactic Double Daisy Cutter, Deep Space
Price: $
Address: 3630 S Iron St, Chicago, IL 60609
Phone: 773-579-1935
View this post on Instagram
Marz brewery provides a venue for artistic collaborations and positive social interactions. The inspiration comes from the city's vibrant culture. They are known to put new twists on traditional blends. In addition, they create socially responsible and sustainable beers.
The exciting beer list includes experimental ales, IPAs, sparkling lagers, and tasty stouts. Menu offerings include cheese, kale lemon pesto, and pasta with red sauce. The brewery's retail shop carries interesting merchandise as well. You can purchase shirts, mugs, canned beers, and funky artwork.
Best to try: Jungle Boogie, Overhaze, Double Jungle Boogie, Chug Life
Price: $$
Address: 3057 N Rockwell St, Chicago, IL 60618
Phone: 773-754-0494
View this post on Instagram
This microbrewery is one of the best pilsner creators in the Midwest. It's passionate about lagers, solely producing these kinds of beers. Their brewers also craft a well-loved Oktoberfest beer. Drinking at the venue's riverside patio is a memorable experience.
On the other hand, the cozy taproom is an excellent venue for casual meetings and intimate dates. The brewery also hosts bingo nights, yoga sessions, and other fun events. It does not have a kitchen, but it partners with nearby restaurants. You can either order a delectable burger or soft tacos to go with your beers.
Best to try: Krankshaft, Afterburner Oktoberfest, Iron Works, Jet Stream
Price: $$
Address: 600 N Michigan Ave 2nd Floor, Chicago, IL 60611
Phone: 312-544-0322
View this post on Instagram
The Streeterville community is lucky to have this craft brewery under its wing. The rotating beer list includes sours, pale ales, and double dry-hopped IPAs. You can order a flight of six beers for $22. It allows you to savor a variety of beers in one sitting.
The brewery's kitchen whips out locally-sourced and straightforward food. These dishes pair well with any of the homegrown beers. It offers salads, appetizers, sandwiches, and burgers. Try their diverse wine collection and cocktail concoctions. A visit to the brewery allows you to experience the culinary and beverage industry magic.
Best to try: Live From Chicago
Price: $$
Address: 2140 N Milwaukee Ave, Chicago, IL
Phone: 773-270-5995
View this post on Instagram
Aside from being a beer tasting room, this place is also a brewery incubator. Its primary goal is to support innovative brewers in the community. It provides start-ups with a venue to showcase their brews. It has in-house experts that assist with production, recipe development, and distribution.
They dedicate themselves to the art of making the best brews. The brewery offers beer flights for only $14. You'll get the chance to taste any of their six draft beers. Choose from its wide array of lagers, golden beers, ales, sours, and IPAs. The kitchen also serves sandwiches, appetizers, and desserts.
Best to try: Cafe Del Bastardo, Easy Afternoon, Tolvanera, House DDH Pale Ale
Price: $
Address: 2101 S Carpenter St, Chicago, IL 60608
Phone: 888-404-2262
View this post on Instagram
Lo Rez Brewing opened its doors to the Chicago community in 2016. Then the taproom opened in June 2017. The brewery concentrates on creating malt-forward and Belgian brews. It usually carries 12 various kinds on tap. The founders adhere to traditional craftsmanship and community connection.
They source their ingredients from the best producers in the world. They use it to produce high-quality beers such as witbiers, stouts, and ales. It also offers guest beers from some famous brands. You can order cheese and crackers to go with your beverages.
Best to try: Position Zero, Raster, Primary Element
Price: $
Address: 4014 N Rockwell St, Chicago, IL 60618
Phone: 773-681-0215
View this post on Instagram
This family-owned brewery lies in the North Center community. Its passion for beer, service and positive relationships resonate in its brews. It offers something for everyone- from classic drinks to experimental concoctions. Its tap offerings include stouts, ales, IPAs, and sours.
Enjoy these drinks either on the sun-filled patio or in the family-friendly taproom. Even your furry friends can join you since it's a pet-friendly space. It also has guest wines, ciders, and seltzers for people who want to try other drinks. You can also enjoy monthly music festivities, fundraisers, and other events. The community room is free for fun meet-ups.
Best to try: Lion's Den, Smooth Serpent, Sour of Babel, Oktoberfest, Rio De Vida
Price: $
Address: 1800 W Belle Plaine Ave, Chicago, IL 60613
Phone: 773-683-1414
Founded by two educated brewers, Dovetail produces high-quality brews. It combines American innovation with European craftsmanship. It has a wide range of beers and non-alcoholic drinks on its tap. The relaxing taproom is an excellent place to drink with fellow beer enthusiasts. It does not have a kitchen.
However, you can bring your food or order from restaurants. You can also enjoy the Chicago weather on the patio. The brewer offers monthly tours if you want to know more about brewing. Some fans dub the beers as weird, but in a good way.
Best to try: Hefeweizen, Rauchbier, Pilsner, Maibock, Holiday Bock
Price: $$
Address:  1460 N Kingsbury St, Chicago, IL 60642
Phone: 312-929-2916
View this post on Instagram
You can find this innovative brewery on Lincoln Park's western edge. Order from the full bar or the tap. You can also purchase cans and bottle releases to enjoy at home. Choose from its extensive collection of stouts, Belgian beers, Nitro brews, Saisons, and ales. NOn-beer drinkers can order wine, cider, and other liquor from the bar.
It does not serve food, but you can bring your own. Please remember to bring your cutlery and plates. The relaxing outdoor seating is a dog-friendly space. So bring your furry pals anytime. Weekends can be busy, so it's best to arrive early with a large group.
Best to try: Apex Predator, Scurry, Beer for Tacos
Price: $$
Address: 1800 W Cuyler Ave, Chicago, IL 60613
Phone: 773-661-6963
View this post on Instagram
This state-of-the-art brewery is part of the iconic "Malt Row". It offers a relatable and diverse beer selection. Begyle's community-supported brewery program brings together beer enthusiasts from all over the region. It enhances camaraderie among beer lovers by offering subscriptions and events.
You can order barrel-aged IPAs, blond ales, stouts, and pales ales from their extensive tap list. If the weather permits, you can drink in the outdoor area. Otherwise, indoor seating is a good option as well. It has a dog-friendly patio where your pets can soak in the great outdoors with you. You can order food from nearby establishments. Guests rave about the empanada next door.
Best to try: Free Bird, Begyle Blonde, Goodbye Blue Monday, Coffee Friends
Price: $
Address: 2137 W Walnut St, Chicago, IL 60612
Phone: 312-361-1176
View this post on Instagram
This cozy microbrewery is known for being a pet-friendly beer haunt. Fur parents can even bring them inside. Even the beer flights are served in trays shaped like dog bowls.
The owners share their love for dogs with their guests. The taproom and the patio have a remarkable aesthetic. They're great venues to enjoy the tasty brews. You may choose from a wide range of stouts, IPAs, and lagers. It does not serve food, but you can bring your own. It also has packaged snacks for your enjoyment.
Best to try: Fantasyland, Little Overland Flyer, Midwest Coast IPA, Farmer's Daughter IPA
Conclusion
Aside from deep-dish pizza, Chicago is famous for its bustling beer scene. The 13 best breweries in Chicago, Il, are proof that the windy city's people love beer. Most of the breweries in this article are pet and family-friendly. It's nice to know that you can enjoy a beer with those you love.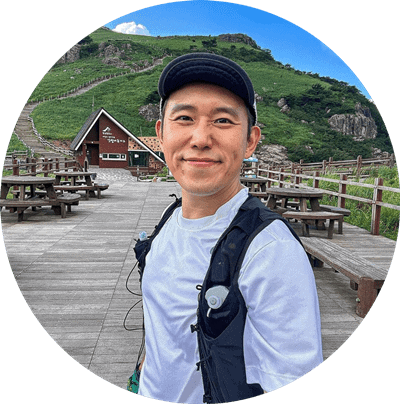 Liam is a sucker for craft beers and a junky for brewery trips. His interest in brewing peaked when he visited San Diego's Mission Brewery. Liam Kuo is contributor to Unknown Brewing.