Do you live in Michigan, or are you planning to visit here? Do you also love drinking a nice cold beer and enjoying delicious meals and snacks?
Look no further because I'm about to show you the 14 Best Breweries in Michigan! And by the time you finish reading this, you'll want to go out there and go to the nearest brewery near you to enjoy a nice cold beer!
Price: $$
Address: 121 N Bridge St, Bellaire, MI 49615
Phone: +1 231-498-2300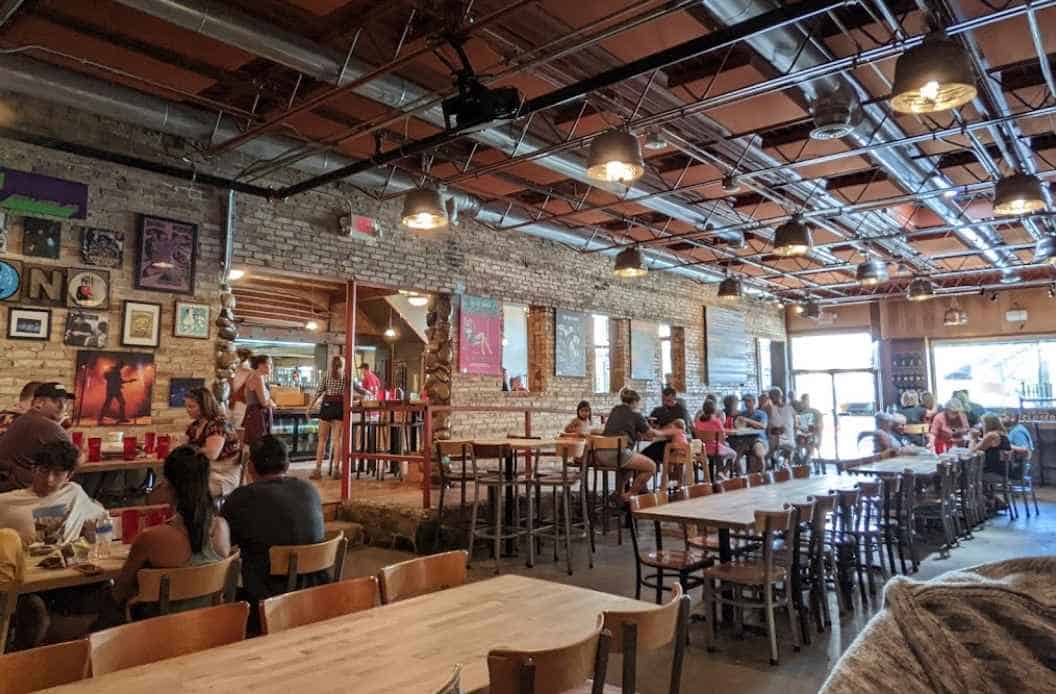 In the village of Bellaire, Short's Brewing Company opened in April 2004. Joe Short is the owner of Short's Brewing Company. They offer many amenities, such as take-outs, outdoor seating, and more!
Try their best sellers here, such as the White Pepper Sandwich and the Buffalo Chicken! They also have a lot of beer varieties here. They have flagship beers, specialty beers, imperial series beers, seasonal beers, private stache beers, and pub brews!
Best to try: Huma Lupa Licious, Bellaire Brown, Loca, l's Light, Freedom of '78
Price: $$
Address: 642 Railroad Pl, Traverse City, MI 49686
Phone: +1 231-946-8168
View this post on Instagram
Hand-crafted microbrews and wood-fired flatbreads are the specialties of The Filling Station Microbrewery. They only use the freshest ingredients for their microbrews and flatbreads. They have a variety of styles of craft beers because they brew using both a 10 bbl and a 3 bbl brewing system.
You can also bring your dogs here! Try their Flatbread Pizza, and Station Salad and its tasty beers such as the Under The Trestle Mango Kolsch, and the Golden Spike.
Best to try: Walla Walla IPA, Huntington IPA, Bacharach Golden Ale, Iron Junction
Price: $$
Address: 658 S W Bay Shore Dr, Suttons Bay, MI 49682
Phone: +1 231-866-4445
View this post on Instagram
Hop Lot Brewing has a 3 bbl microbrewery and a hop garden and beer garden onsite. Their famous dishes are Pork Tacos, Pulled Pork sandwiches, Brisket Sandwiches, Soft pretzels, and other delicious foods.
They also have beers on tap, such as the Highway Robbery Blonde Ale, Not Soury' Bout That – Peach & Strawberry Kettle Sour, 90 MPH Backwards Hazy Ipa, and many more! They also have libations such as the Hop Lot Sweet Cider, the Hop Lot Dry Cider, the Hop Lot White Sparkling Wine, and the Hop Lot Sparkling Rosé.
Best to try: Hop-A-Lot-Amus, Uncle Green Guy, Trail Ryeder, Woad Warrior
Price: $$
Address: 225 E Sixteenth St, Traverse City, MI 49684
Phone: +1 231-944-1239
View this post on Instagram
Culinary-inspired, one-of-a-kind beer is the primary goal of Right Brain Brewery. They like to put natural ingredients in their beers because they never use extracts, and the end results are to die for, such as the F*ck Yeah Cakes, Gin Joy Ale, Decade In Blue, Our Hops Are Fresher, Sour owl, Free Play Ipa.
The pub snacks are also very fantastic! You must try the Great Lakes Potato Chips and the Pop-Kie's Popcorn. You can also bring your own food inside or have your food delivered here!
Best to try: CEO Stout®, Naughty Girl, Spinal Crusher®, Chubby Squirrel, Blue Magic
Price: $$
Address: 229 Lake Ave, Traverse City, MI 49684
Phone: +1 231-943-2053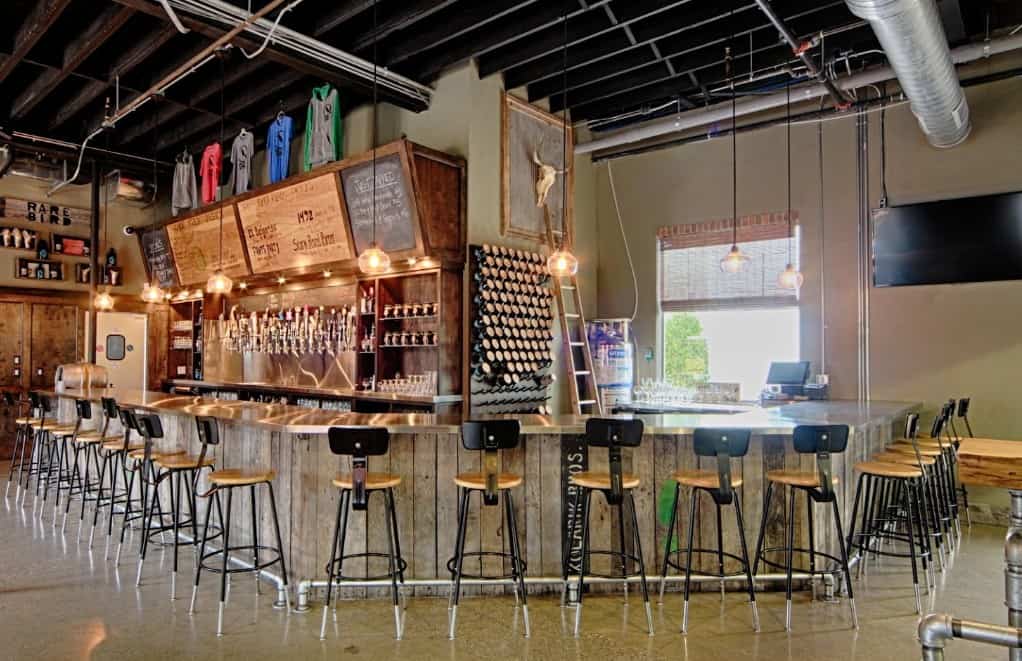 Rare Bird was first started back in June 2014. It is owned by Nate Crane and TIna Schuett. It offers one of the best places to enjoy some of the most delicious beers in the world. They have over 35 taps, and if you are not into beer, they also offer wine, liquor, and cider!
They also have a ton of delicious meals such as the Pub Burger, Lamb Burger, and others! Try their beers on tap like the Rare Bird + Short's Little Birdy, Rare Bird Blood Orange You Witty?, Rare Bird El Guante, and much more!
Best to try: Machu Beechu, No Pressure, Large Marge Belgian Special, Chief's Coconut Brown
Price: $$
Address: 221 Garland St, Traverse City, MI 49684
Phone: +1 231-421-8977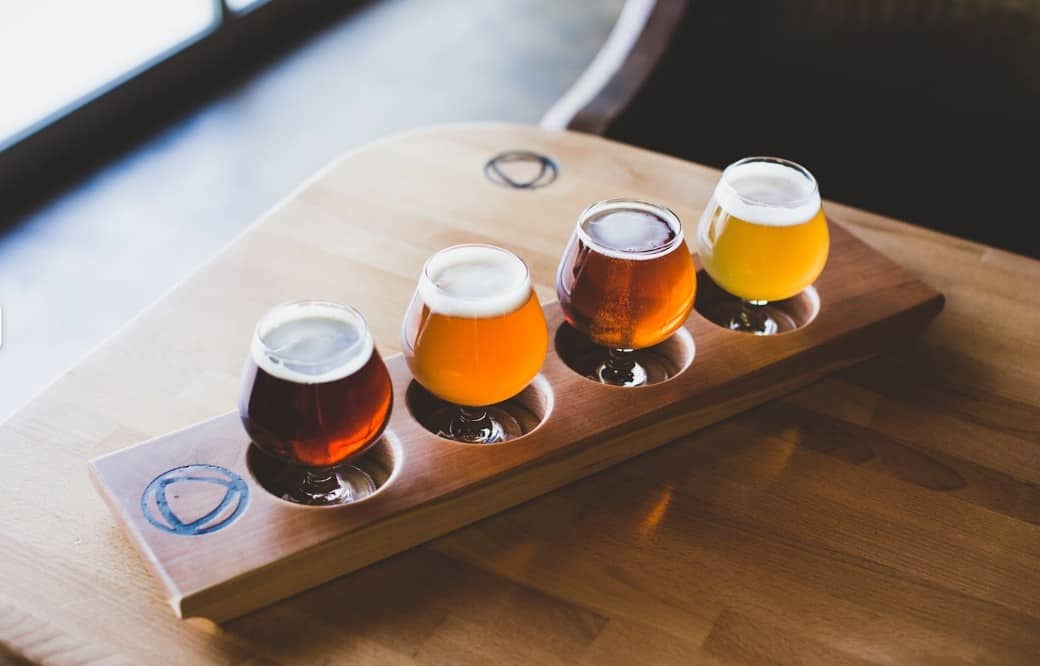 Outstanding handmade beers, a great atmosphere, friendly staff, and some of the most delicious foods you will ever have at any brewpub are the promise of The Workshop Brewing Company to every single customer.
They have a lot of drinks on their menu for you to choose from, such as the Tenpenny: Blonde Ale, Cold Chisel: Biere Blanche, Shop Light: "Light Beer, "Ball Peen: ESB, and many more! You can also order food from Archie's Food Truck, like Archie's Burgers, The Townie, Chico & The Man, The Wagenveld, and The Jasuuf.
Best to try: 20 Pound Sledge, Pry Bar, Ball Peen, Uncapper, Sickle, Tenpenny
Price: $$
Address: 10530 E Hilltop Rd, Suttons Bay, MI 49682
Phone: +1 231-271-6000
View this post on Instagram
Suttons Bay Ciders offers a hard apple cider with a breathtaking view of the Grand Traverse Bay inside their tasting room. You will come for their cider and admire the stunning scenery while enjoying some of their finest drinks, such as the Power Island (6.8% ABV), Mosaic (5.5% ABV), Smitten (4.5% ABV), Barrel Rider (6.5% ABV), Highlander (6% ABV), and others that will surely quench your taste!
Best to try: Cherry Fest, Smitten, Mosaic, I Spy Ginger, Testamint, Barrel Rider
Price: $$
Address: 2055 N Setterbo Rd, Suttons Bay, MI 49682
Phone: +1 231-271-0050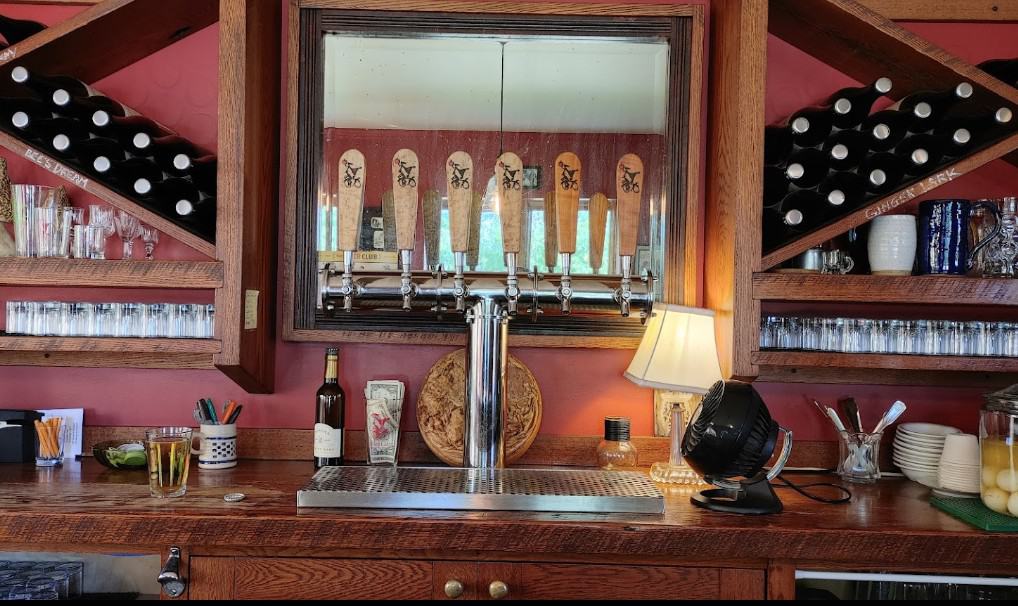 Producing ciders that capture the essence of an apple is what Tandem Ciders are aiming for. Tandem Ciders offers many amenities such as deliveries, take-outs, vegetarian options, a private parking lot, and more. They have Draft Ciders, Canned Ciders, Pommeau, and Food.
Their must-tries are their Smackintosh 4.5% ABV, Cherry Jam 5.0% ABV, Sunny Day 5.0% ABV, Mirage 7.0% ABV and other ciders that you will surely enjoy. Also, remember to pair it with delicious foods like their Pickled Egg, Leelanau Cheese Plate, Great Lakes Potato Chips, and Peanuts in the Shell!
Best to try: Smackintosh, Green Man, The Crabster, Farmhouse, Clear Conscience, Damson
Price: $$
Address: 6535 1st St, Lake Ann, MI 49650
Phone: +1 231-640-2327
View this post on Instagram
Lake Ann Brewing Company is where you can have fun with the whole family. There is a park right across the street for your kids to play and meet other kids and make friends.
There is also food available next door at the Stone Oven that they are allowed to bring inside so you can enjoy drinking and eating while listening to the live music inside! Their featured draft beers are Coffee Vanilla Blonde, Imperial Stout – Three Choices: Original, Maple Bacon, Coconut Vanilla, Jungle Fungus IPA, and Cranberry Ginger.
Best to try: Jungle Fungus, Calypso, JazZzBeRi BzZz, StrawBeRi Rose BzZz, Burnt Mill Brown
Price: $$
Address: 116 N Bridge St, Bellaire, MI 49615
Phone: +1 231-350-7116
View this post on Instagram
Bee Well Mead & Cider believe that the best meads and ciders come from high-quality and proudly grown ingredients, and because of that, they source their honey and fruits from local farms in the area, and they have continued to increase production since 2014!
You can also try a sample of their limited releases in their taproom. Their tap list consists of The Thirteen Cider, Cherry Vanilla Mead, Antrim Apple Pie Cyser, Comfortably Plum Cider, Blue Velvet Cyser, The North Cider, and many more deliciously brewed beers!
Best to try: Antrim Apple Pie, Cherry Vanilla, King's Hard Cider, Passion of the Sice, The North Cider
Price: $$
Address: 2959 Hartman Rd, Traverse City, MI 49685
Phone: +1 231-929-1600
Brewery Terra Firma is a MAEAP-certified farm located on 10 acres in Traverse City, Michigan. It is also a production brewery and a taproom.
They produce culinary-inspired, delicious beers while using the most sustainable methods possible, including a water capture system in their brewhouse that helps them to reclaim over 230,000 gallons of water to be reused for irrigation and fertilization in their farm crops.
They also have a massive array of beers like the Wicked Garden Honey Rye Beet Wheat, Soul Butter Triple IPA, and Hallow~Giving Honey Oatmeal Pumpkin Ale.
Best to try: Manitou Amber, Manitou Amber, Little Italy Honey Basil Ale, Ancho Chile Dutch Double Chocolate Porter
Price: $
Address: 1371 Gray Dr. Ste 200, Traverse City, MI 49684
Phone: +1 231-252-4270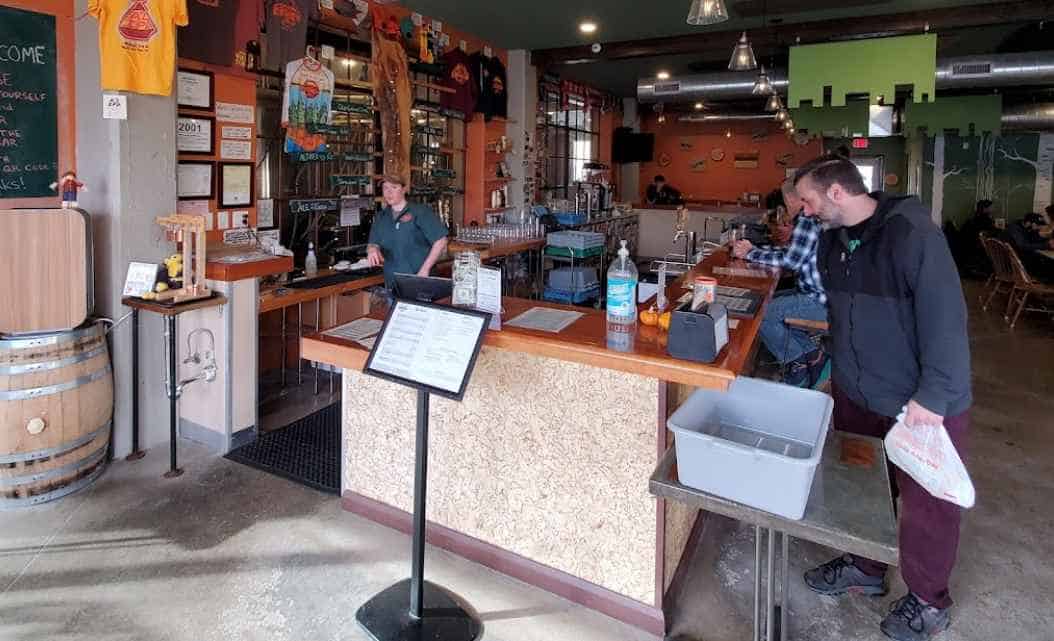 Jamie and Andrew Kidwell-Brix started Earthen Ales because they love making beers. They like to make beers that will always remind them of the places they visited together and the friends they've made along the way.
They also want to brew beer to bring the people of Northern Michigan closer. Some of the beers on their current menu are Old Grove Cider – 8.6%, Sweetbrier Wheat – 4.8%, Hoppy Kölsch – 6.0%, Juniper Rye – 6.3%, and other finely brewed beers!
Best to try: Juniper Rye, Ale of the Earth, Pembroke Stout, Fool's Majority, Czech Dark Lager
Price: $$
Address: 11595 S US Highway 31, Williamsburg, MI 49690
Phone: +1 231-883-5330
For 60 years, Townline Ciderworks has grown fruits in Elk Rapids. They have been making them into ciders for about 20 years now. Every little drop of fruit in their ciders is fully developed in their orchards, and because of that, the taste is fresh because the ingredients are fresh, and they wouldn't want it any other way.
They have Cab Franc (dry red wine), The Ethnologist, Tails & Snouts, Jaybird, and delicious beers on tap. They also have beers in cans, such as the Smart Alec, Alma Mater, Queen Ann, Cincinnati Kids, and many more!
Best to try: Queen Anne, Alma Mater, Smart Alec, Giggles, Fresh Strawberry
Price: $
Address: 211 Industrial Park Dr, Elk Rapids, MI 49629
Phone: +1 231-498-2300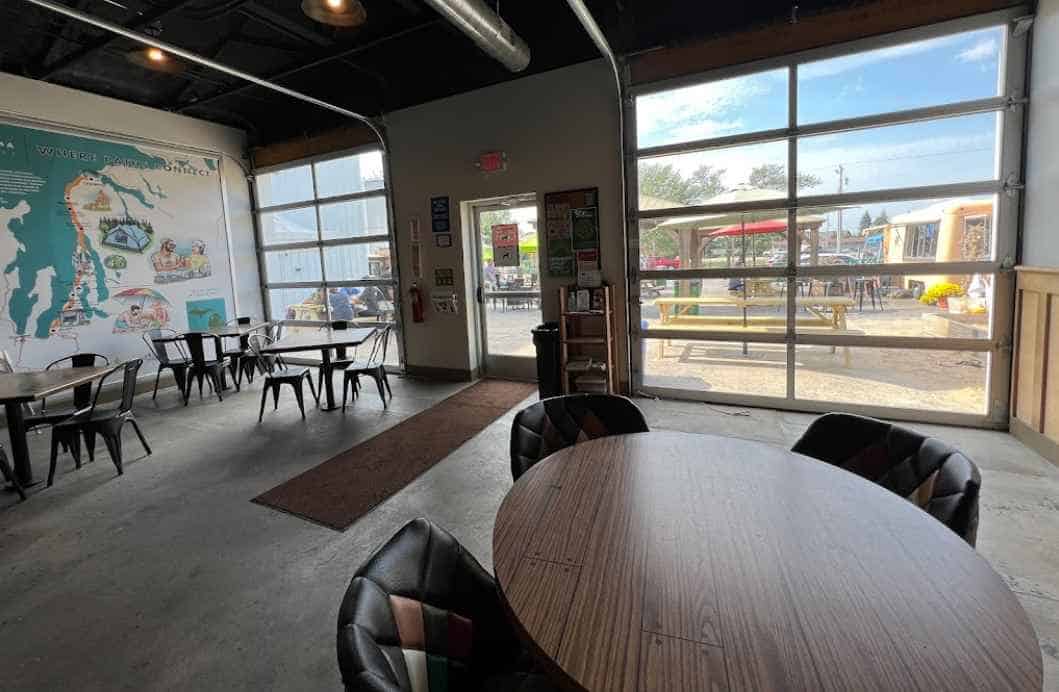 Shorts Brewing has been creating a massive list of over 900 unique products for over 18 years. Half of the full releases are experimental beers! Their beers on tap are Local's Light, Soft Parade, Chocolate Wheat, Bellaire Brown, Huma Lupa Licious, Mule Beer, and so many more beers on tap.
I'm sure you will always have choices here. You can also order delicious food from their dine-in menu, like BBQ Chicken Sandwich, Coney Dog Pizza, It's Gonna be Alright, Soup, and some side dishes!
Best to try: Huma Lupa Licious, Space Rock, ControversiALE, Psychedelic Cat Grass, Sticky Icky Icky
Summary
So there you have it, the 14 best breweries in Michigan! Make sure to bring your family and friends when visiting one of the said locations, and always remember to drink moderately and never drink and drive.
Enjoy and relax with some nice cold beer deliciously brewed by highly skilled brewers in Michigan!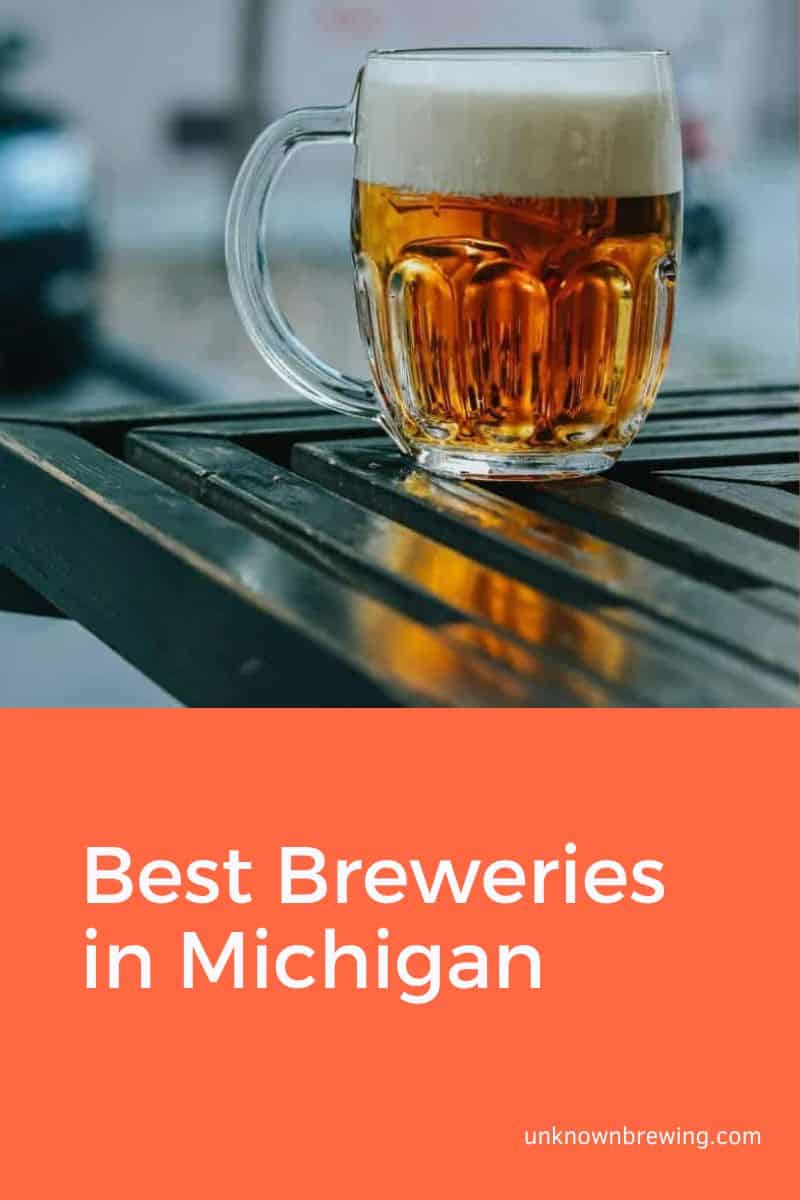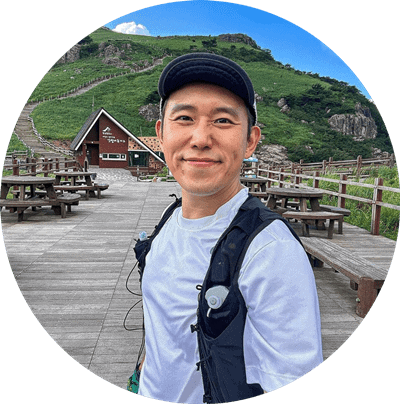 Liam is a sucker for craft beers and a junky for brewery trips. His interest in brewing peaked when he visited San Diego's Mission Brewery. Liam Kuo is contributor to Unknown Brewing.