We compiled the 14 best breweries in Asheville, North Carolina, that you can consider when you are in the area. No, these are not just your typical breweries.
The breweries we included in this list are the most visited and highly rated. These are also affordable ones. Hence, you won't have to worry if you are on a budget.
Now, let us start with a virtual tour of these outstanding breweries!
Wicked Weed Brewing
91 Biltmore Ave | 828-575-9599 | $$
First stop, Wicked Weed Brewing! This brewery is one of the most successful breweries in North Carolina. Not only has it maintained its initial standing in the beer market, but it has also surpassed other producers.
Wicked Weed Brewing is owned by two families. They started this business in 2012 with only 15 beer barrels. A humble beginning, isn't it? Well, the story doesn't end with that.
Since its establishment, this brewery has grown its business and has more breweries in the area. They also have 3 taprooms now and a fine dining restaurant where they serve their own beer.
Best to try: Pernicious, Freak of Nature, Napoleon Complex
New Belgium Brewing Company
21 Craven St | 828-333-6900 | $$
View this post on Instagram
The latest update to this brewery is that they now offer outdoor seating. However, their indoor seating capacity is only limited due to the COVID-19 protocols.
New Belgium Brewing Company is an award-winning brewery in North Carolina. Also one of the most visited. So, if you like to book a visit, we suggest you do it now! Expect some live music when you come.
They also have private room rentals. Most importantly, one thing that sets them apart from competitors is their food trucks. You can encounter it when you do their famous brewery tour.
Best to try: Fat Tire, Voodoo Ranger IPA, Voodoo Ranger Juicy Haze IPA, Trippel
Burial Beer Co.
40 Collier Ave | 828-475-2739 | $$-$$$
View this post on Instagram
Burial Beer Co is another brewery that happened to grow as fast as the others– probably even quicker. This brewery started with only 1 barrel system and was able to build 9 more in one year. Other improvements also include their taprooms.
Their Burial brewery tour costs 35 dollars per person. Reserve a time and be ready for an hour-long walk. You must book a tour since they have limitations when it comes to guests per session.
Feel free to visit their site for more tour details.
Best to try: Surf Wax IPA, Skillet Donut Stout, Ceremonial Session IPA, Bolo Coconut Brown
Highland Brewing Company
12 Old Charlotte Hwy | 828-299-3370 | $$
View this post on Instagram
Highland Brewing Company was founded in 1994 and is considered a pioneer brewery in Asheville. This place has its own share of long history. Despite that, they managed to make the price of beers affordable.
This brewery is focused on producing high-quality beers and event spaces. They can cater different events like weddings and private parties.
Outdoor activities that require huge spaces are possible. You can enjoy a beautiful mountain view, hike, or listen to live music. Your choice!
Best to try: Gaelic Ale, Oatmeal Porter, Black Mocha Stout, Cold Mountain
Green Man Brewery
27 Buxton Ave | 828-252-5502 | $$$$
View this post on Instagram
Green Man Brewery is the second brewery that obtained legality to produce craft beers. This brewery has been operating since 1997. Since then, many improvements have happened.
One of these is the change in ownership. During this transition, Green Man Brewery expanded its scope in the brewing business. The new management decided to focus on growth by producing and distributing beers.
Green Man Brewery is celebrating its 25th anniversary this 2022. Hence they decided to bring their classic beers back to the market.
Some of their features include outdoor seating, television, and free-wifi.
Best to try: IPA, Coastal Love, ESB, Porter, Trickster
Hillman Beer
25 Sweeten Creek Rd | 828-505-1312 | $
View this post on Instagram
Hillman Beer has two locations as of this year. One is located in Old Fort, North Carolina, and was established in 2020. The other one is located in Asheville. Hillman beer is dedicated to bringing pub style into their brewery.
They offer lunch and dinner meals too, and the choices are plenty. There are Vegetarian and Vegan-friendly dishes and gluten-free options.
Hillman Beer is created to provide comfort to its visitors. So, if you want to feel that, feel free to check-in. They have free parking spaces and accept various cards for settling payments.
Best to try: Hazy Half-Back, ESB, DIPA, IPA, Mommabeer Brown
Wedge Brewing Company
37 Paynes Way | 828-505-2792 | $
View this post on Instagram
Wedge Brewing Company is one of those breweries that can offer cheap beers. They brew beers only for customer consumption; they don't distribute them.
The atmosphere here is child-friendly and dog-friendly. So, you don't have to worry even if you bring kids and dogs with you.
They have outdoor seating and are wheelchair accessible as well. Smoking is not allowed inside the vicinity. Most importantly, they have their own parking lot that customers can use.
Best to try: Iron Rail IPA, Payne's Pale Ale, Wedge, Community Porter
White Labs Brewing Co. – Asheville Kitchen & Tap
172 S Charlotte Street | 828-974-3868 | $$
View this post on Instagram
Our next stop is here at White Labs Brewing Co. This is where freshly brewed beers are served with delicious and eye-pleasing cuisines. Yes, that's possible!
Visit this brewery and savor the taste of its bestsellers. They have a wide range of menus and beer items.
White Labs Brewing Co. is not just established to serve refreshing beers. They are also dedicated to improving their products.
One fact about this brewery: they ought to prove that yeast and fermentation significantly affect making beers.
Best to try: Great White, Sharkinator, Saison, FrankenStout
One World Brewing
10 Patton Ave #002 | 828-785-5580 | $
View this post on Instagram
One World Brewing offers a new and relaxing ambiance to its customers. Simply because they are located in a basement! Although it may seem unusual, this place ensures that the customers will get what they came for– a good drink and company.
One World Brewing aims to build connections among its guests and staff. One world means inclusivity! They also give importance to musicians and local artists.
Some of their bestseller beers are Inner Thigh IPA, Chocolate Truffle Stout, and Saison of Love.
Best to try: Citra Bomb IPA, Inner Thigh IPA, Ashevegas Pale Ale
DSSOLVR
63 N Lexington Ave | 828-515-4473 | $$
DSSOLVR! Yes, that is the correct spelling, so don't get confused. This brewery is located on Lexington Avenue in Asheville.
DSSOLVER has a unique mission in serving beers. Not only do they want the best, but also the most surreal ones. Yes, almost like the dream beers everyone would want.
They collaborate with artisans and local farmers to make beers to achieve their goals. They can serve beverages that would exceed people's expectations.
This brewery is wheelchair accessible. Kids and pets are also welcome. As for the noise level, it is just average.
Best to try: Don't Microwave It, Don't Boil It , Thank You For Existing, Reapers & Creepers
Oyster House Brewing Company
625 Haywood Rd | 828-575-9370 | $$
View this post on Instagram
Are you looking for seafood and beer? Then this brewery might become your next go-to place.
Oyster House Brewing Company specializes in oysters. But they have other choices too, like shrimp and chicken sandwiches.
Their crowd's favorite beer is called Oyster stout. Yes, that is not typical, but consider trying it once you visit the place. After all, it wouldn't become a bestseller if it is not great.
Oyster House offers brunch on weekends, and they have happy hours on afternoons except for Fridays.
Best to try:Oyster Stout, Moonstone Stout, Galaxy IPA, Super Moon
Eurisko Beer Company
255 Short Coxe Ave | 828-774-5055 | $$
Eurisko Beer Company is another brewery that combines traditional and modern beers. This is a tap-room-focused brewery.
This brewery has outdoor seating and a lounge area. Which says a lot about their goal to make their place hang-out friendly. If you want a chill place to go to, consider coming here.
Another feature that they have is their private parking lot and street parking. They accept credit card payments and takeout services.
Best to try: Soft Light, PennyCup Coffee Porter, Pilz, My Little Coconut
Archetype Brewing– West
265 Haywood Rd | 828-505-4177 | $
View this post on Instagram
Archetype Brewing is an award-winning brewery in Asheville. No wonder this place is literally a go-to place because of its services and activity offers. Indeed, guests will come back.
They have a 10-barrel brewhouse that is visible to the customers. Sigh-seeing is a great way to start your Archetype brewing experience.
The fun doesn't end there! They also have different beverage choices, like ciders and non-alcoholic drinks. Fun activities like live music, trivia, DJ, and other outdoor games make the visit worth it.
Most of all, Archetype Brewing is LGBTQ+ friendly.
Best to try: Festbier
Sweeten Creek Brewing
1127 Sweeten Creek Rd | 828-575-2785 | $$
Atmosphere-wise, Sweeten Creek Brewing will never disappoint. Previous guests will agree that this brewery can make people feel comfortable and relaxed. This has a family-friendly ambiance too.
Some of the highlights of this brewing company are its spacious outdoor space, cozy tasting rooms, and, especially, its beers. They have a bar on-site and picnic tables.
Sweeten Creek Brewing has a beautiful and wide selection of IPA beers. Asheville-style IPA and Busby Black IPA are the ones most considered by the customers.
Best to try: Burn Dawger Brown, Session IPA, Pale Ale, Pilsner
Final words
Due to the ideal pH level in the abundant waters in Asheville, North Carolina, many breweries are being established. This place is becoming a center for fresh craft beer, either traditional or modern.
For this reason, finding a brewery is not much of an issue. What people consider when finding one is the best, which this article is freely-giving you!
Save this list of the 14 best breweries in Asheville, NC, and consider them when you are near the area!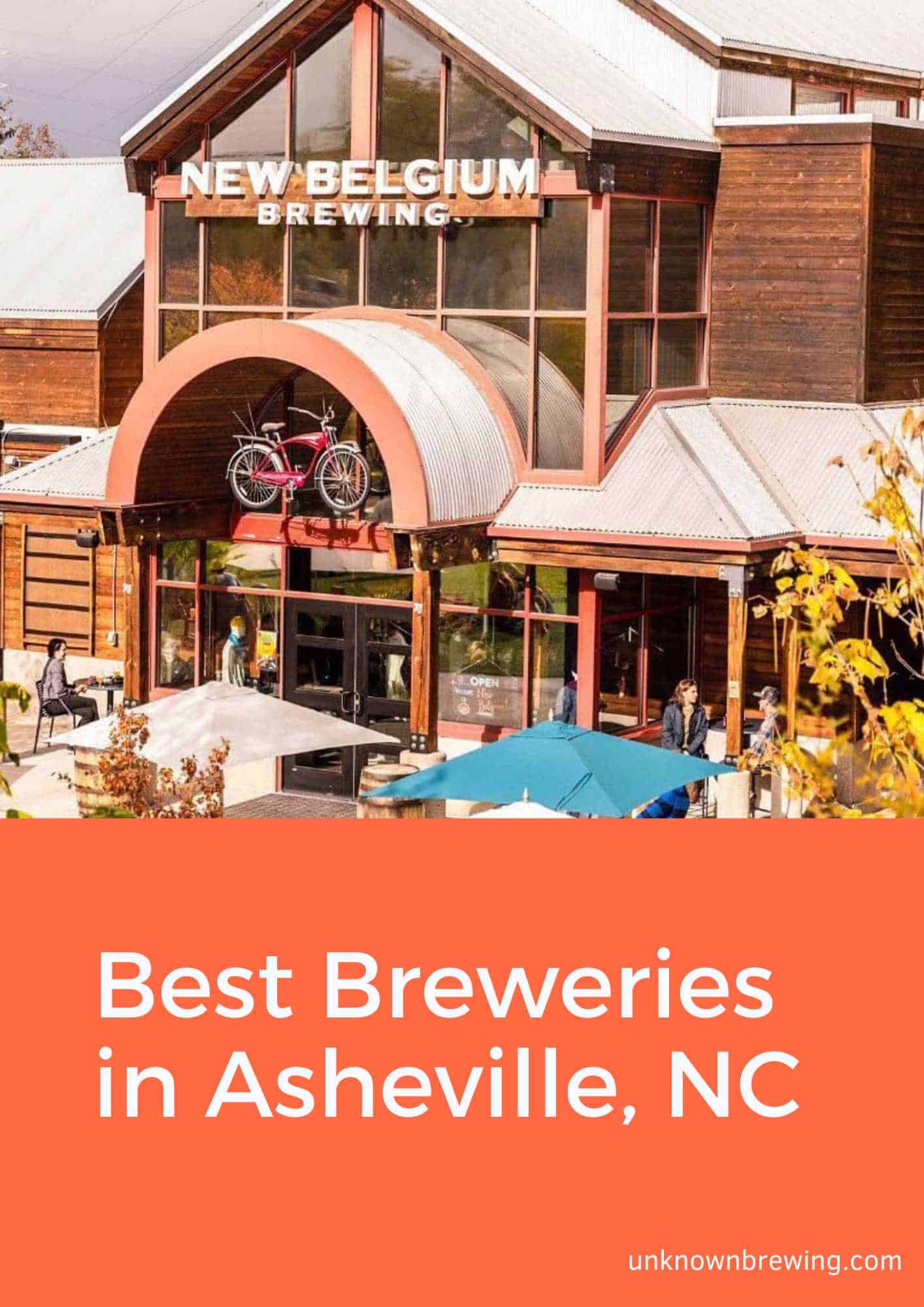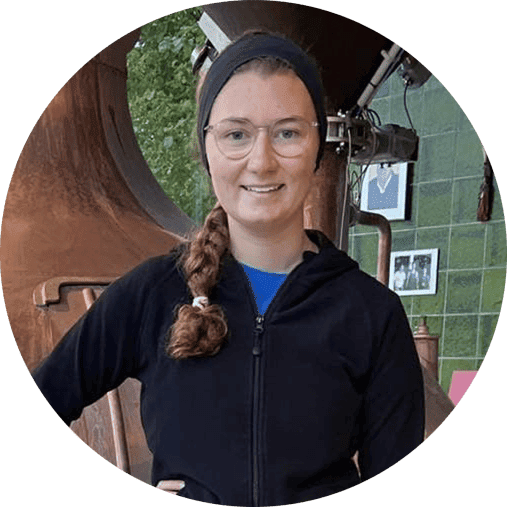 Sandra B. King is a wife and mother of two. The marketing genius is also a beer enthusiast. Even though she doesn't brew beers, she can whip up a mean content marketing strategy.