Enjoying a good pint of beer is not limited to buying the most expensive or popular beer; it's a combination of many factors. This combination includes a nice place, good beer, and company.
A lot goes into having a good drinking and relaxation experience. Here are the 15 best breweries in Cincinnati, OH, to try out.
1. MadTree Brewing
3301 Madison Rd | 513-836-8733 | $
View this post on Instagram
MadTree shares its vision of bringing people closer together. This brewery is not only to produce high-quality beer but also, to be a better establishment for the community. MadTree offers a beautiful outdoor patio that welcomes dogs and is perfect for those who take pleasure in sipping their drinks while taking in the fresh air.
They have a wide variety of beers to choose from, a welcoming environment with attractive decor, and ample space whether you're coming in alone or in a gathering. All in all, it's a great place to enjoy yourself with friends as you listen to good music.
Best to try: PsycHOPathy, Happy Amber, Lift, Thundersnow
2. Rhinegeist Brewery
1910 Elm St | 513-381-1367 | $$
If you enjoy drinking locally-produced beers, you should visit this establishment. They have a good stock of a wide variety of beers. In fact, they have beer varieties that are exclusive to Rhinegeist. It's a nice spot to get up with friends, have a beer, and talk together.
The area is huge and creative, and you'll love the setting. You can have a good time with your company enjoying games like ping-pong and other activities available. There is also a rooftop with a beautiful view of the Cincinnati skyline if you'd prefer to relax your eye while enjoying your drink.
Best to try: Truth, Bubbles, Cougar, Dad, Franz
3. Dead Low Brewing
5959 Kellogg Ave | 513-800-1231 | $$
View this post on Instagram
Dead Low Brewing is a craft brewery that offers quality beers and serves delicious food. The location has lovely ambient daylight and a pleasant environment overall.
In addition, Dead Low Brewing features a charming deck that customers can enjoy when the weather is clearer. The beers they serve are delicious, and the staff is helpful, courteous, and welcoming at all times. They also have a build-your-own meal which you would love if you are picky with the ingredients that go into your food.
Best to try: Low & Outside, First of All Session IPA, Lagom Scandinavian Farmhouse Al
4. West Side Brewing
3044 Harrison Ave | 513-661-2337 | $$
View this post on Instagram
Both the service and atmosphere at Westside Brewing are fantastic. It's always an excellent spot to meet up with pals for a drink at any time of the day.
They provide a diverse assortment of food trucks daily to accompany their extensive beer selection. Their wide selection of ciders and beers each has its unique flavor profile. West Side Brewing offers fun performances by live bands and other energetic and creative activities.
Best to try: Double IPA, Hefeweizen, Common Ale, Session IPA
5. Humble Monk Brewing Co.
1641 Blue Rock St | 513-510-4615 | $$
View this post on Instagram
Humble Monk is a cozy neighborhood taproom serving a range of Belgian-inspired artisan beers. This location is fantastic, and the owners, staff, and customers who frequent there are wonderful. There isn't any hassle when it comes to parking.
Humble Monk has a nice variety of draft beers you can choose from. Their excellent taste in music is one of the most striking features of their establishment. In addition, you can bring your own food to enjoy with your beverage. It's a beautiful way to spend a day doing nothing but drinking good beer and making yourself at home.
Best to try: Pancake Porter, Haze Goggles, Rapture, Devoted
6. Streetside Brewery
4003 Eastern Ave | 513-615-5877 | $$
Both their drinks and their employees are excellent. If good customer service is vital to you, then you will undoubtedly value the efforts of both your team and their business. Six years in the industry, and it's already logical to conclude that Streetside is good at what they do.
If there is a problem or you don't like how anything works, you may want a slight change in your drink; they will quickly make the necessary adjustments. This place is excellent for you if you like dessert beers or those with a fruity note.
Best to try: Suh, Brah?, Return of the Mac, Raspberry Beret
7. Braxton Brewing Company Cincinnati
331 E 13th St | 513-918-4804 | $$
View this post on Instagram
This establishment has established a particular name for its cozy atmosphere. It provides many activities to enjoy, including watching the game and sparking fun conversations while delighting yourself in delicious cuisine and drinks.
With Braxton, your pets are welcome to join in on the fun. The establishment has the loveliest bartender. Paired with a calm, fun, and creative atmosphere, you will have a good time. They have friendly employees and excellent service. Braxton also has an easily navigable entry and comfortable resting areas. The whole area is tidy and clean too.
Best to try: Tropic Flare, Storm, Graeter's Black Raspberry Chocolate Chip Milk Stout
8. Brink Brewing Company
5905 Hamilton Ave | 513-882-3334 | $
Brink is committed to giving its clients a fantastic time while they drink. Food is not served in the brewery. However, it is easily accessible as there are a lot of places offering food around the establishment.
They have a fantastic patio where you can enjoy the calm and relaxing breeze. Their beer selection is worth the amount you spend on them. You will find out why Brink brewery has taken home not one but plenty of awards.
Best to try: Easter Candy, Queen City Bee, Brink Brewing Company Summertide Cream Ale
9. Listermann Brewing Company
1621 Dana Ave | 513-731-1130 | $-$$
Choices? They sure have them! You can choose from a wide variety of options. The bartender is kind, well-informed, and efficient. They are attentive and great at suggesting new drinks that fit your taste.
As a bonus, there is plenty of room to move around within. You can come alone or with friends and not feel too cramped. Listermann Brewing Company likes to keep things interesting by having creative collaborations. It's a great spot to have fun and relax. Board games are also available, making it a great hangout for socializing with a group.
Best to try: Chickow!, Nutcase, Shamrock Shake, Team Fiona
10. Woodburn Brewing
2800 Woodburn Ave | 513-221-2041 | $$
View this post on Instagram
A great feature of Woodburn Brewing is the establishment's posh atmosphere. The bar is well decorated. They also have great happy hour specials if you're up for trying something new. You can have a good time here with the superb cuisine, drinks, and atmosphere.
They offer a wide variety of products, so there's something for everyone. They also have indoor and outdoor areas providing the perfect setting for relaxing. Plus, you can get just about any kind of beer you want here.
Best to try: Solo, Valravn Chocolate Cherry Stout, Hammer IPA, Chocolate Mint Stout
11. Northern Row Brewery & Distillery
111 W McMicken Ave | 513-620-8302 | $
Northern Row is a quiet retreat from the busy metropolitan thoroughfare. Among the ivy-covered brick structures, you'll find a bar serving up specialty brews and cocktails.
There's fantastic music playing, and the facility is nicely lit inside and out. They offer expertly produced beers and put so much care and attention into what they do. It's a welcoming setting with rich history where you can unwind and have enjoyable conversations.
Best to try: Barrister, Heckler, Northern Row Octoberfest, Importer
12. Urban Artifact
1660 Blue Rock St | 513-542-4222 | $$
This is the home of excellent go-tarts, fruity beers, and sours. With tabletop games and a lively atmosphere, it's a great place to unwind and have a good time.
You may choose from a long list of beers they have which is almost every type you may search for. They also have low-cal sour options as well as seltzers. They also have an event space, so if you want to book them, you may contact them through their contact information and add more fun to the celebration.
Best to try: The Gadget, Keypunch, Finn, Spyglass, Fire Iron
13. Big Ash Brewing
5230 Beechmont Ave | 513-401-6868 | $-$$
View this post on Instagram
The selection of great beers at Big Ash Brewing is extensive. The pleasant ambiance here is perfect for striking up interesting conversations. They provide a creative self-pour system worth a shot if you want to shake things up.
They have good parking spots, and the service is consistently warm and welcoming. The meal is fantastic, and there are many tasty selections. Whatever your taste is, choices are a great complement to your beverage of choice.
Best to try: Backbeat Coffee Blonde, Vanilla Cream, Schooner NEIPA, Dreaming Cows
14. Nine Giant
6095 Montgomery Rd | 513-366-4550 | $$
There is a wide selection of beers available at Nine Giant. This is home to many beers with higher alcohol content. So, if you are looking for something stronger, this brewery is ideal for you.
The manager and staff do a good job and are knowledgeable. They take pride in the work that they accomplish. Their service is fast, and they feature changing beer menus with a wide range of beer styles to accommodate customers with varying preferences.
Best to try: Save Ferris, Magical Colors, Very Emergency, Uptown Avondale
15. Esoteric Brewing Co.
918 E McMillan St | 513-214-1987 | $$
View this post on Instagram
Esoteric has incredible energy. They have an Art Deco vibe intact, creating an atmosphere that's equal parts artistic and innovative.
Everything about the place, starting with the atmosphere, the music, the food, and the drinks, is superb. They provide excellent service as the bartenders give good suggestions. The inside is spacious, and there are plenty of seats. You also won't have to worry about where to park because there's an available parking lot.
Best to try: Lotus IPA, Kallima Coffee Cream Ale, Odyssey
Summary
These 15 best breweries in Cincinnati, OH, will quench your thirst for adventure. There are still plenty of beer styles offered out there for you to try out. In terms of taste, there is just too much to explore. Find what suits your preference most by being open to new types and flavors.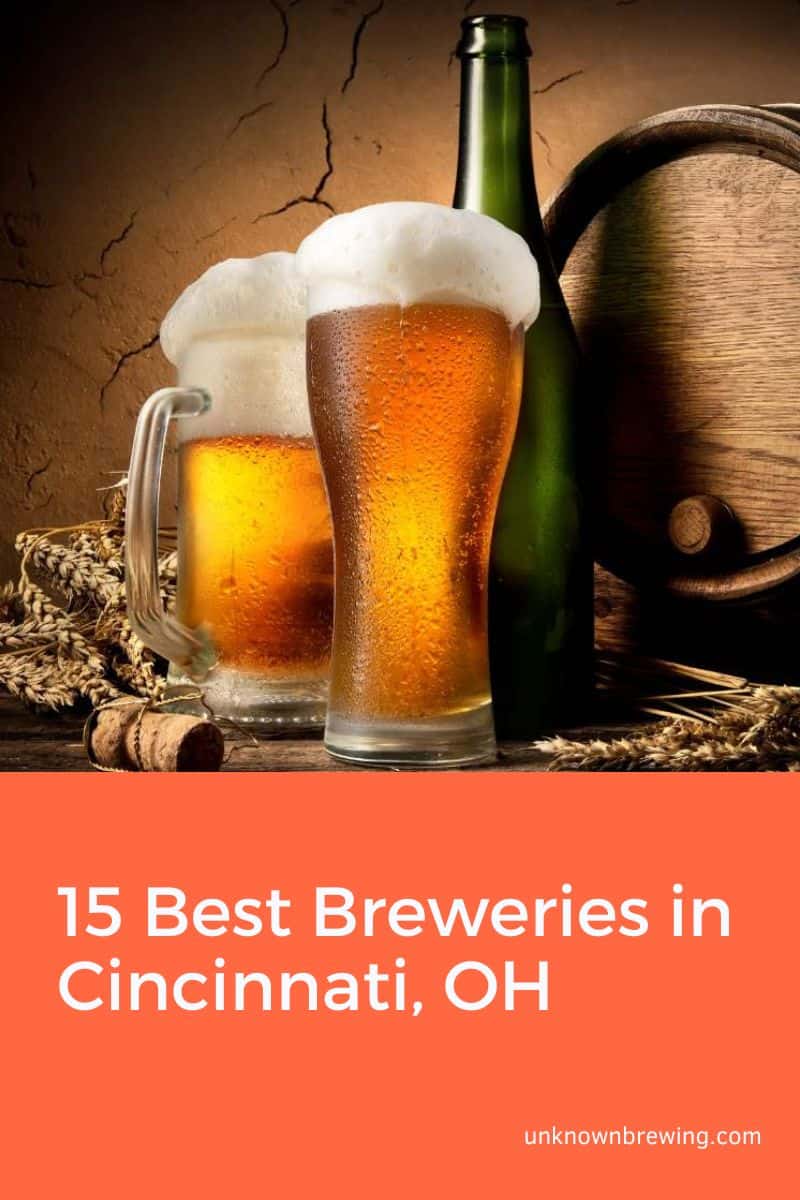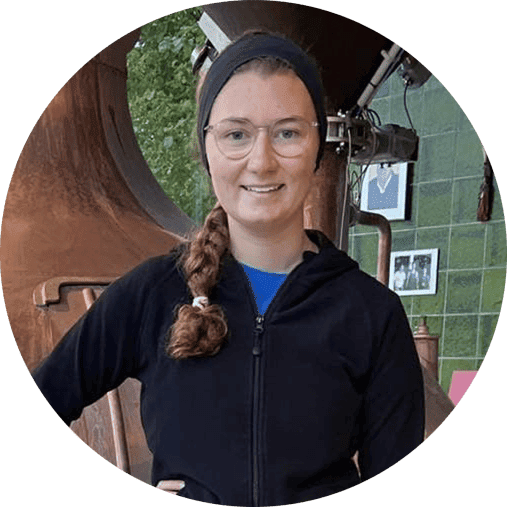 Sandra B. King is a wife and mother of two. The marketing genius is also a beer enthusiast. Even though she doesn't brew beers, she can whip up a mean content marketing strategy.