France is known for many things; its exquisite fashion, its delicious cuisine, timeless wines, and its exceptional performance in the 2018 and 2022 FIFA World Cups. France gave us Champagne and Cognac, which are superior beverages in their own right. But how does France measure up in terms of the beers they brew?
Join us as we explore France through the scope of its popular beers. We combed through every crack and every crevice of the internet, and boy (or girl), do we have a list for you?
Counting down to the most popular beer, below are 12 popular French beers. Enjoy.
12. Pietra (Amber) by Brasserie Pietra
Style: Vienna Lager
Alcohol Content: 6% ABV
Tasting Notes: Nutty, Caramel, Herbs, Chestnut
And we kick off with an amber-colored Vienna Lager creatively named Pietra Biere Ambree, which translates to "Pietra, The Amber Beer." It's a crystal clear beer with a white head, impressive retention, and soapy lacing.
Not quite as light as your regular Vienne Lagers. If this pale beer we a boxer, it would be categorized in the heavyweight division; it packs a punch.
Flavor-wise, it punches harder than your regular lagers. Pietra Biere Ambree is painted with herbal, grassy, chestnut, and floral notes on top of the biscuity maltiness.
11. La Choulette Ambree by Brasserie La Choulette
Style: Bière de Garde
Alcohol Content: 8% ABV
Tasting Notes: Caramel, Toffee, Orange, Plums, Cherry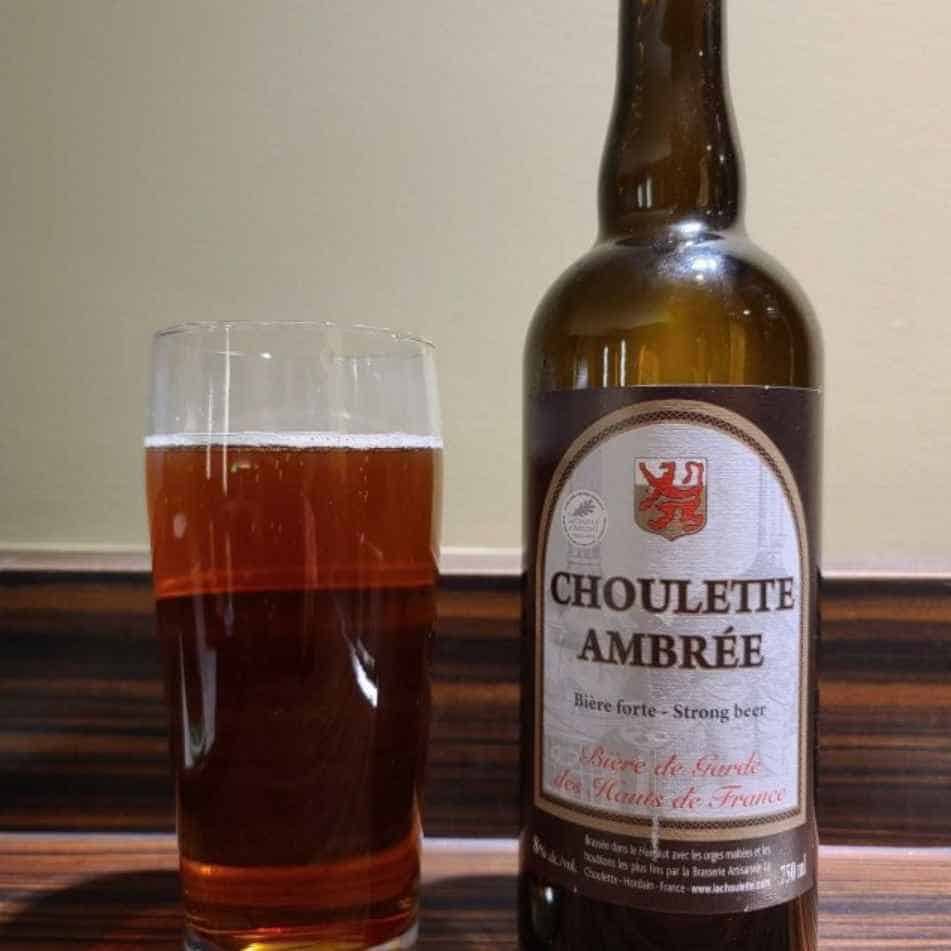 Interesting name for a beer. La Choulette Ambree is a fancy French way of saying "The Amber Owl." Ooh, spooky. As the beer name suggests, the liquor is amber in color, a little bit on the dark side, more like brown than actual amber.
The alcohol content levels are explosive, just like its taste profile. Smokey, malty, and fruity: all brewed in the same pot. Shelter under the wings of the Amber Owl, for she'll keep you warm in the winter.
10. La Goudale by Les Brasseurs de Gayant
Style: Bière de Garde
Alcohol Content: 7.2% ABV
Tasting Notes: Caramel, Orange, Apricot, Apple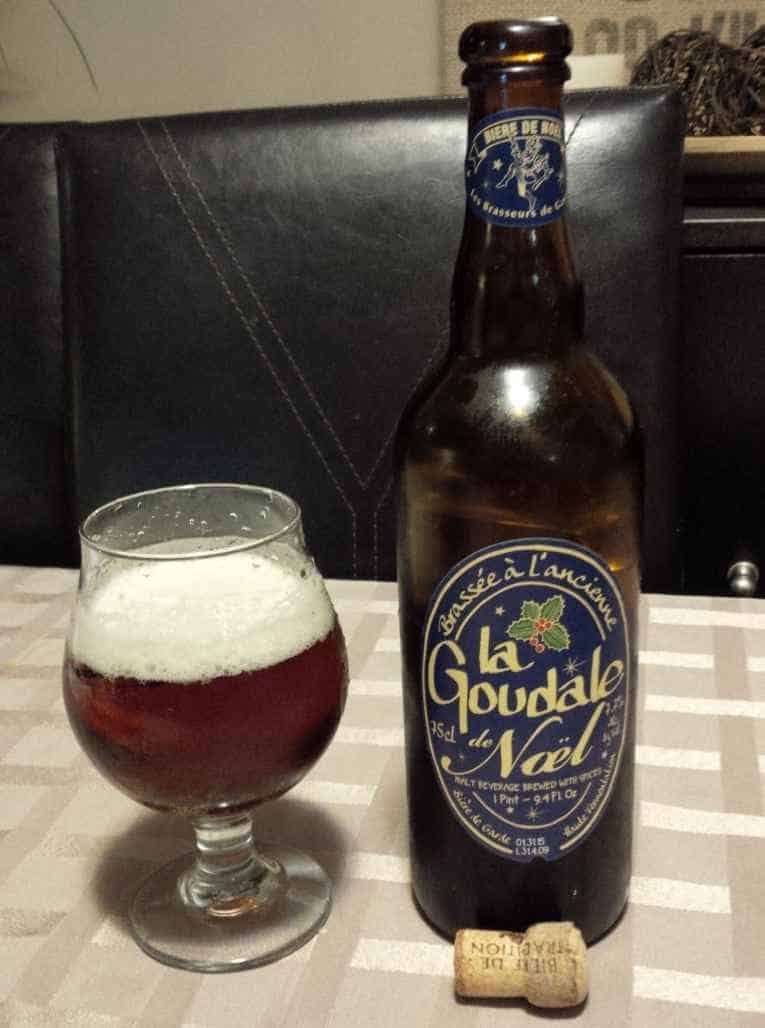 La Goudale, or The Goudale as a beer brand, has been around since 1994. But the brewer, Les Brasseurs de Gayant, or simply Goudale Brewery, has stood since 1919. With more than a century of brewing, what can we expect from their flagship beer brand?
Fruity presence with a spicy expression. But that doesn't mean that these characters overshadow the bedrock of maltiness. Expect a caramelized nuttiness as the pillar of this beer's flavor.
9. Fischer Tradition by Brasserie Fischer/Fischer Biere d' Alsace
Style: European Pale Lager
Alcohol Content: 6% ABV
Tasting Notes: Salt, Citrus, Paper, Herbs
How strong do you like your lagers? How does 6% ABV sound? If you're craving a lager with a little kick to it, consider my recommendation; Fischer Tradition. Golden like a regular lager but with a highly complex flavor profile.
Forget the watered-down beers you're used to. This concoction is spicy and fruity in equal measure. Throw in a touch of herbal hops because; why not?
8. 3 MONTS by Brasserie 3 MONTS
Style: Bière de Garde
Alcohol Content: 8.5% ABV
Tasting Notes: Lemon, Citrus, Honey, Apple
3 MONTS is French for "Three Mountains." Does 3 MONTS beer stand up to its moniker? Taste-wise, absolutely. Really complex beer flavor-wise. It has a spicy and fruity character. It really awakens your taste buds.
3 MONTS is not a light puncher by any measure. It has a heavy body and a strong alcohol presence. So, pace yourself when scaling these three mountains.
7. Saint-Omer by Brasserie de Saint-Omer
Style: European Pale Lager
Alcohol Content: 5% ABV
Tasting Notes: Corn, Noble Hops, Malt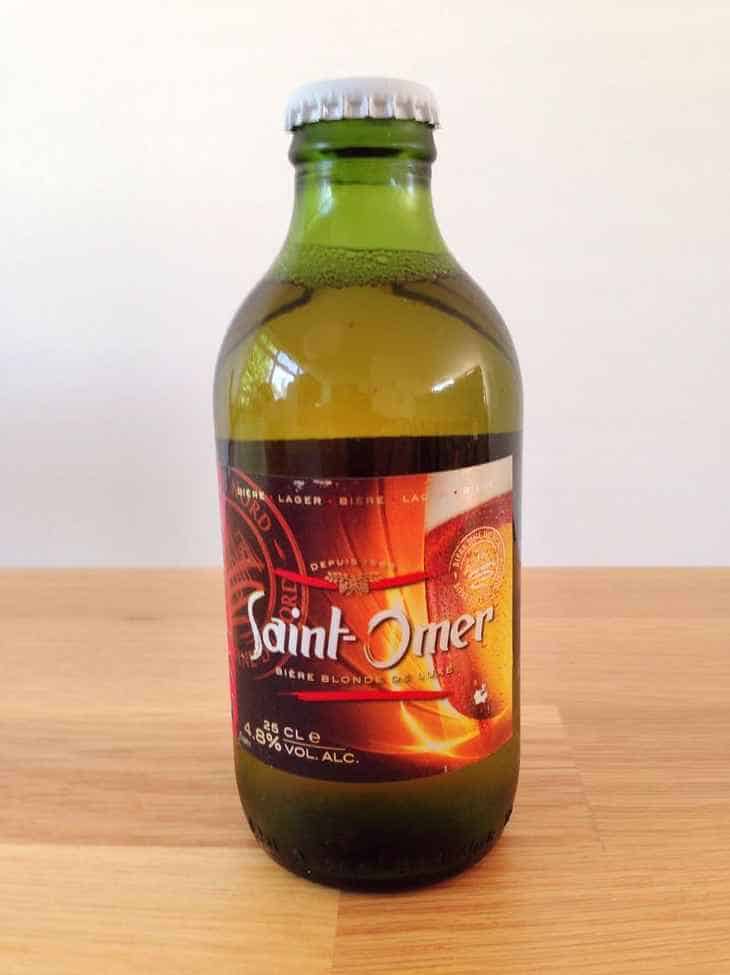 Saint-Omer was a prominent 17th-century bishop, and Brasserie de Saint-Omer has been around since 1866. Are the two connected? Your guess is as good as mine. But who cares about history when there's a yummy beer on offer?
Saint-Omer is a malty lager punctuated with corn adjuncts. Evidence of this combination is present in both the smell and taste of the beer. In general, Saint-Omer has a light body, a cloudy appearance, and a refreshing taste.
6. Ch'ti Blonde by Brasserie Castelain
Style: Bière de Garde
Alcohol Content: 6.4% ABV
Tasting Notes: Biscuit, Stone Fruit, Apple, Pear
I know, on the beer style, you expected something like ale, lager, porter, or stout. Even I didn't see this curve ball coming. Bière de Garde loosely translates to "Guard Beer" or "Beer For Keeping."
It is a French style of beer that usually comes in different colors ranging from light amber to chestnut brown. Ch'ti Blonde, as the name suggests, sits on the pale side of this color scale. It has a fruity character and a medium body.
5. Bellerose Biere Blonde Extra by Brasserie des Sources
Style: Bière de Garde
Alcohol Content: 6.5% ABV
Tasting Notes: Citrus, Earth, Herbs, Mint
From one Bière de Garde to another, please welcome Bellerose Biere Blonde Extra. Oh, what a mouthful. It's crazy because its mouthfeel is as full as the mouthfulness of the beer's name.
All jokes aside, beautiful beer, both in appearance and flavor. This slightly cloudy copper blonde has a noticeable herbal character with a minty nature. The beer may look like sunshine but the body and alcohol content lean on the heavy side.
4. Meteor Lager by Brasserie Meteor
Style: European Pale Lager
Alcohol Content: 4.5% ABV
Tasting Notes: Bready
There's something about lagers in green bottles. Christen that green bottle with a name like "Meteor," and the mouth waters involuntarily. But does Meteor Lager hit as hard as an actual meteor?
Against your thirst, absolutely. The light and refreshing nature of the beer makes it a thirst killer and a great companion for spicy dishes. Meteor is a malt-focused beer like any other lager in its class. Expect bready characteristics with sprinkles of fruity esters.
3. Jenlain Ambree by Brasserie Duyck
Style: Bière de Garde
Alcohol Content: 7.5% ABV
Tasting Notes: apricot, Apple, White Raisins, Peach
Do you fancy a big beer with a fruity character? Maybe you should try Janlain Ambree. Amber in French translates to "Ambree," which reveals one facet of the beer's character; its color. But how does it taste?
Jenlain Ambree is truly a kaleidoscope of flavor and aroma. The beer perfectly blends fruity and spicy characters to give birth to this sweet beer with suppressed bitterness. Perfect concoction for the winter.
2. Pelforth Brune by Brasserie Heineken
Style: English Brown Ale
Alcohol Content: 6.5% ABV
Tasting Notes: Caramel, Cocoa
Maybe you're not one for the lagers and Bière de Gardes. Maybe you fancy a Brown Ale. If so, then Pelforth Brune is the beer for you. This Brown Ale really packs a punch at 6.5% ABV.
The beer is equally as strong in terms of taste. You can expect caramel and chocolate flavors. It kinda reminds me of a cold glass of Coca-Cola, except for the fact that it does intoxicate.
1. Kronenbourg 1664 by Brasseries Kronenbourg
Style: European Pale Lager
Alcohol Content: 5.5% ABV
Tasting Notes: Biscuit, Earth, Honey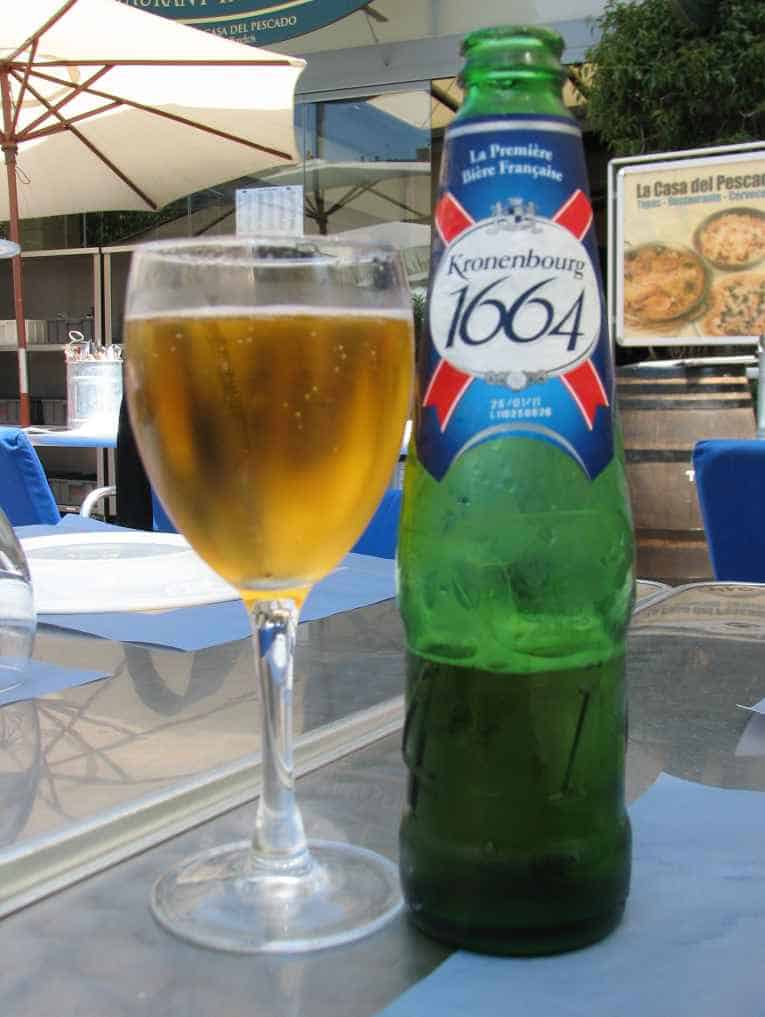 And the most popular French beer is (drum roll) Kronenbourg 1664. From the name of the lager, you can tell that it has been around since 1664. And for all these years, Kronenbourg 1664 has built a reputation of excellence and consistency.
In terms of taste, Kronenbourg 1664 is not one to divide opinions. 1664 has a light body and refreshing taste and feels watered down compared to your craft IPAs. But that's why the French love it. It's a beer for all occasions.
French Beers FAQs
That's that! So let's explore some of the internet's most-asked questions concerning popular French beers.
What is the Most Popular French Beer?
That would be Kronenbourg 1664. It is the country's most famous French beer with a pretty extensive worldwide distribution chain. This Euro Pale Lager has been around since the 17th century (1664, to be precise). Over the centuries, the beer brand has proven itself a reliable source of consistency in excellence.
What Beers Are Good in France?
The French like all kinds of beers; European Pale Lager, English Brown Ales, and Vienna Lagers. But one beer style that keeps popping up is the Bière de Garde, a farmhouse ale synonymous with high alcohol content. If you want to try a uniquely French beer, Bière de Garde is my recommendation.
As for the popular French beer brands, below are France's top 10 sellers:
Kronenbourg 1664
Pelforth Brune
Jenlain Amberee
Meteor Lager
Bellerose Biere Blonde Extra
Ch'ti Blonde
Saint-Omer
3 MONTS
Fischer Tradition
La Goudale
Is 1664 Beer French?
Yes, 1664 is a French beer and the top-selling beer in the European country. 1664 is the common name for Kronenbourg 1664. It's a light-bodied European Pale Lager from French brewer Brasserie Kronenbourg. The 1664 designation comes from the year Brasserie Kronenbourg was established (mid-17th century).
Krnonenbourg 1664 has a sister beer of the Witbier variety called Kronenbourg 1664 Blanc, a sweet beer, kind on the palate.
Final Thoughts
And that concludes our beer tour of France. One point to take home is the French enjoy their farmhouse ale, Bière de Garde. And what's not to like about it; full body, high gravity, and high alcohol. Six beers on our list are of the Bière de Garde variety.
Have you ever tried a Bière de Garde? What was your impression of the French beer style?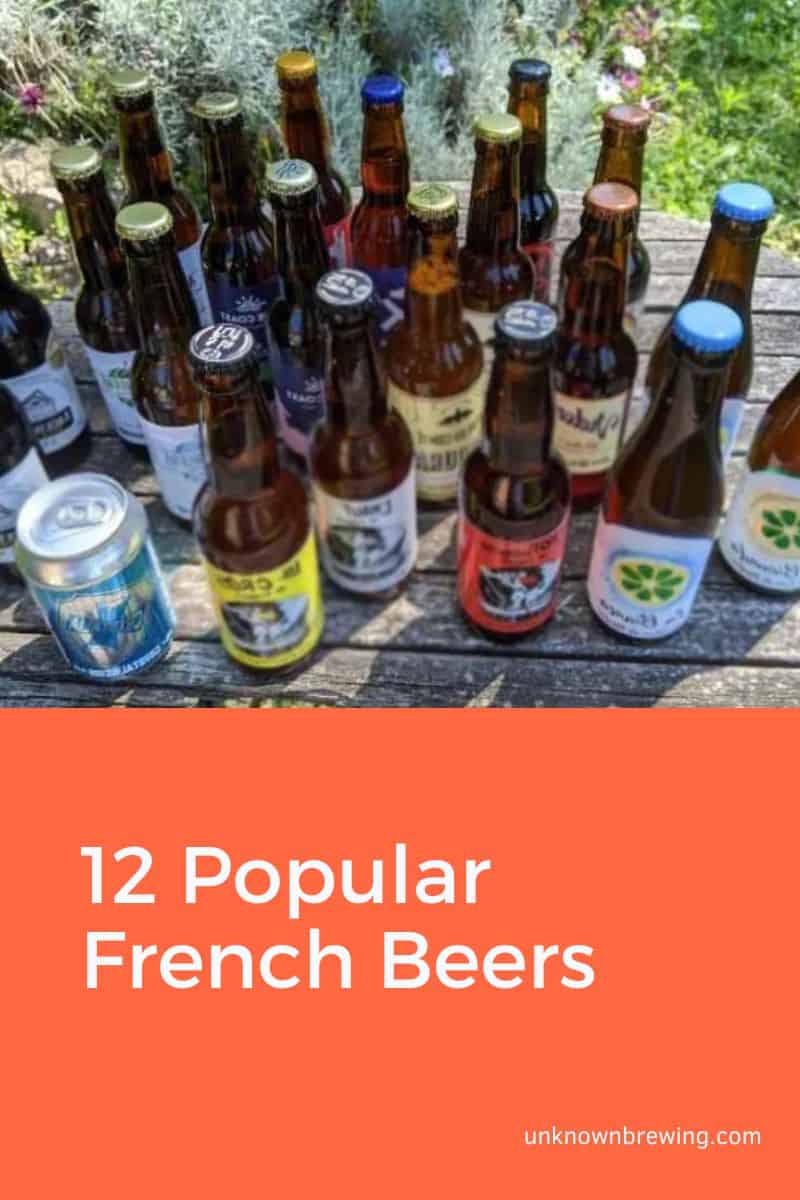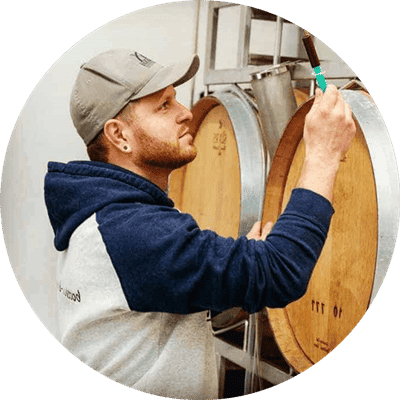 As a homebrewer, Michael would get frustrated about the lack of brewing information on the internet. After hundreds of gallons of spoilt batches, Micheal had enough. And he founded Unknown Brewing as a resource for homebrewers.