The Emerald Isle boasts a multifaceted culture and breathtaking mountains. In addition to this, Ireland is also renowned for its vast selection of beers! As a result, we've compiled the 17 Most Popular Irish Beers in our article below. Why not join us on an adventure through some of the finest beers that Ireland has to offer?
1. Guinness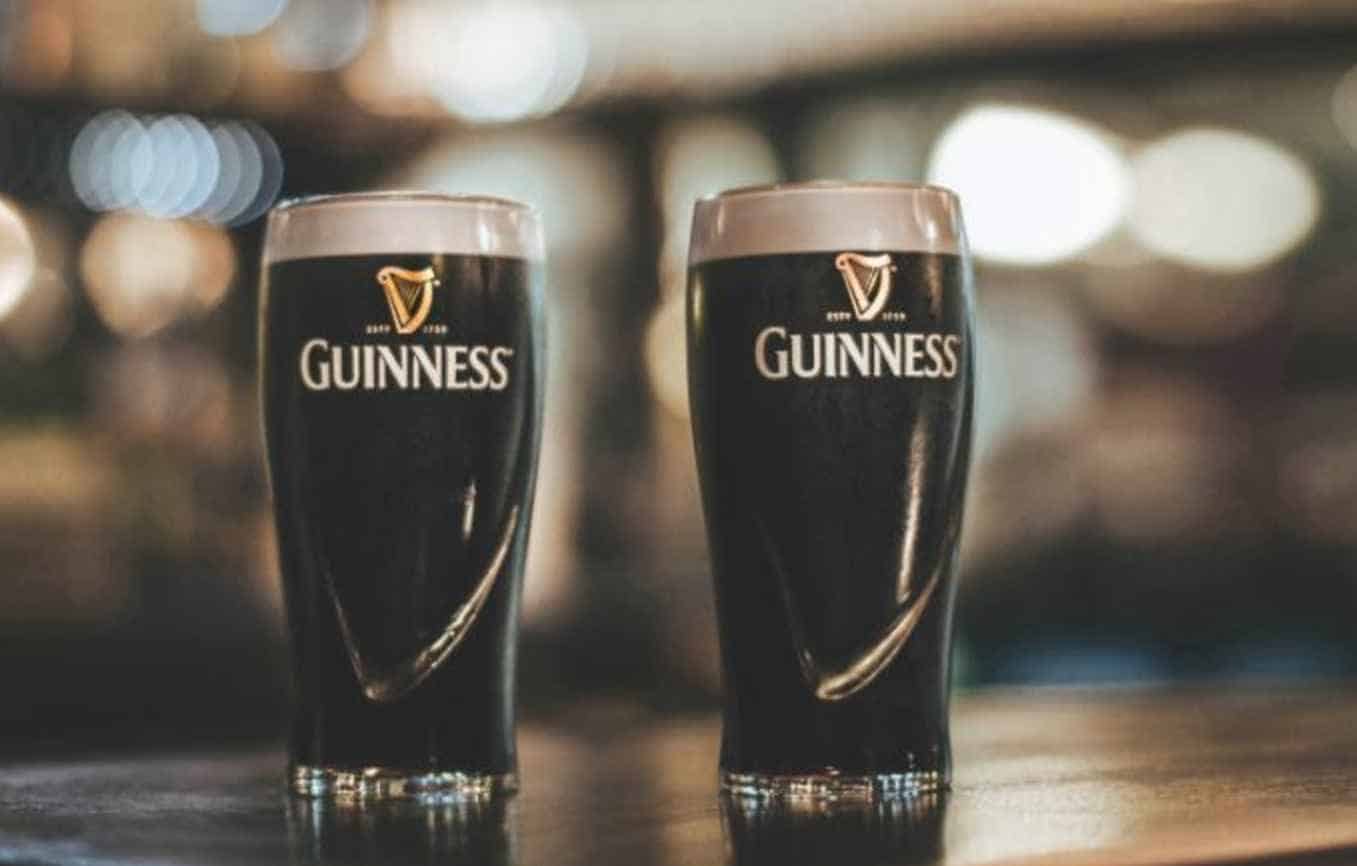 For centuries, Guinness has been the iconic symbol of Irish dry stout. This illustrious beer brand has permeated cultures worldwide and can now be found brewing in over 150 countries!
Guinness is renowned for its unique dark hue, creamy foam topping, and robust bitter taste. It's a recipe that has been preserved since the 18th century. For anyone looking for a way to savor Ireland's culture—Guinness is the perfect beverage!
2. Smithwick's Red Ale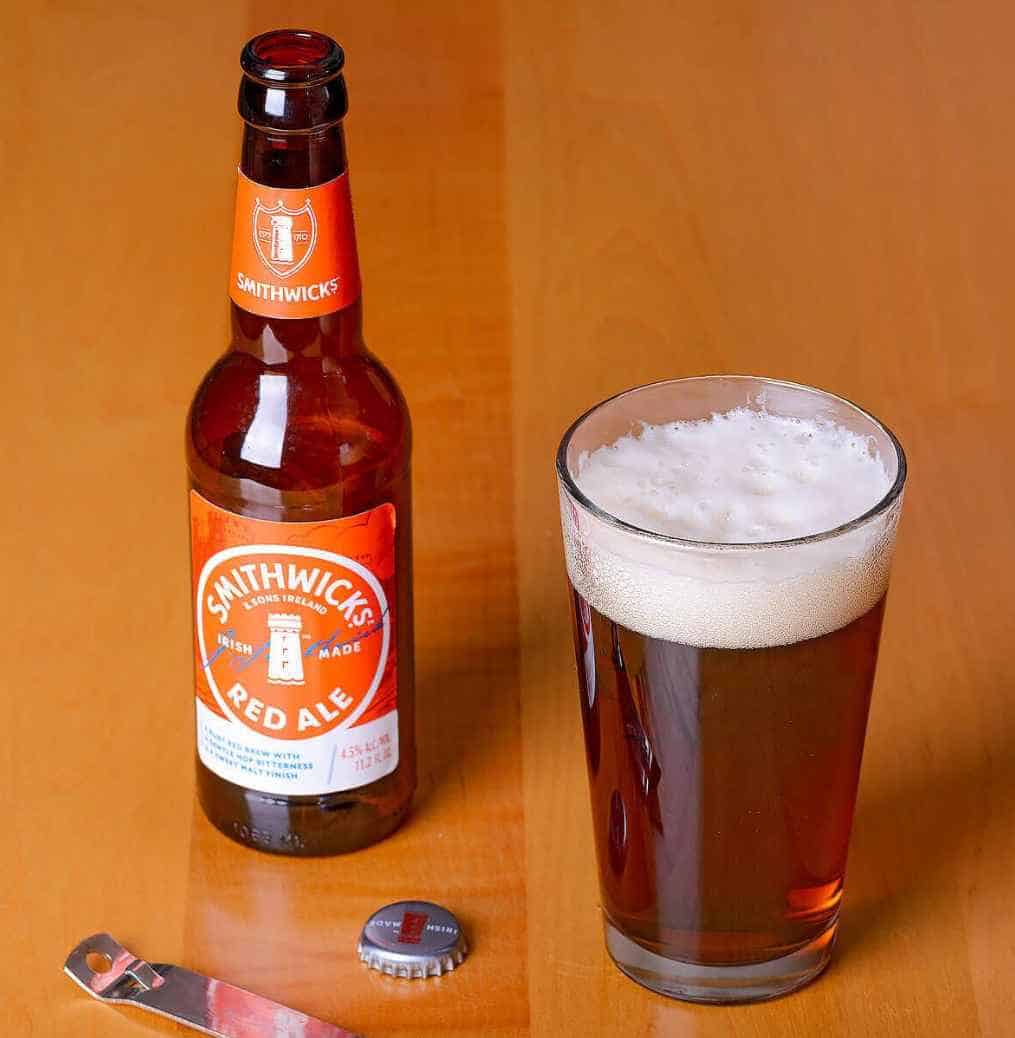 As one of Ireland's oldest breweries, Smithwick's continues to offer a feel and taste like no other brand on the market. Smithwick's Red Ale is renowned for its velvety and slightly sweet flavor.
It has a perfect combination of malty notes and a soft hoppy ending. The process includes an initial step involving blending roasted and unroasted barley to create a unique, vibrant red hue.
3. Beamish Irish Stout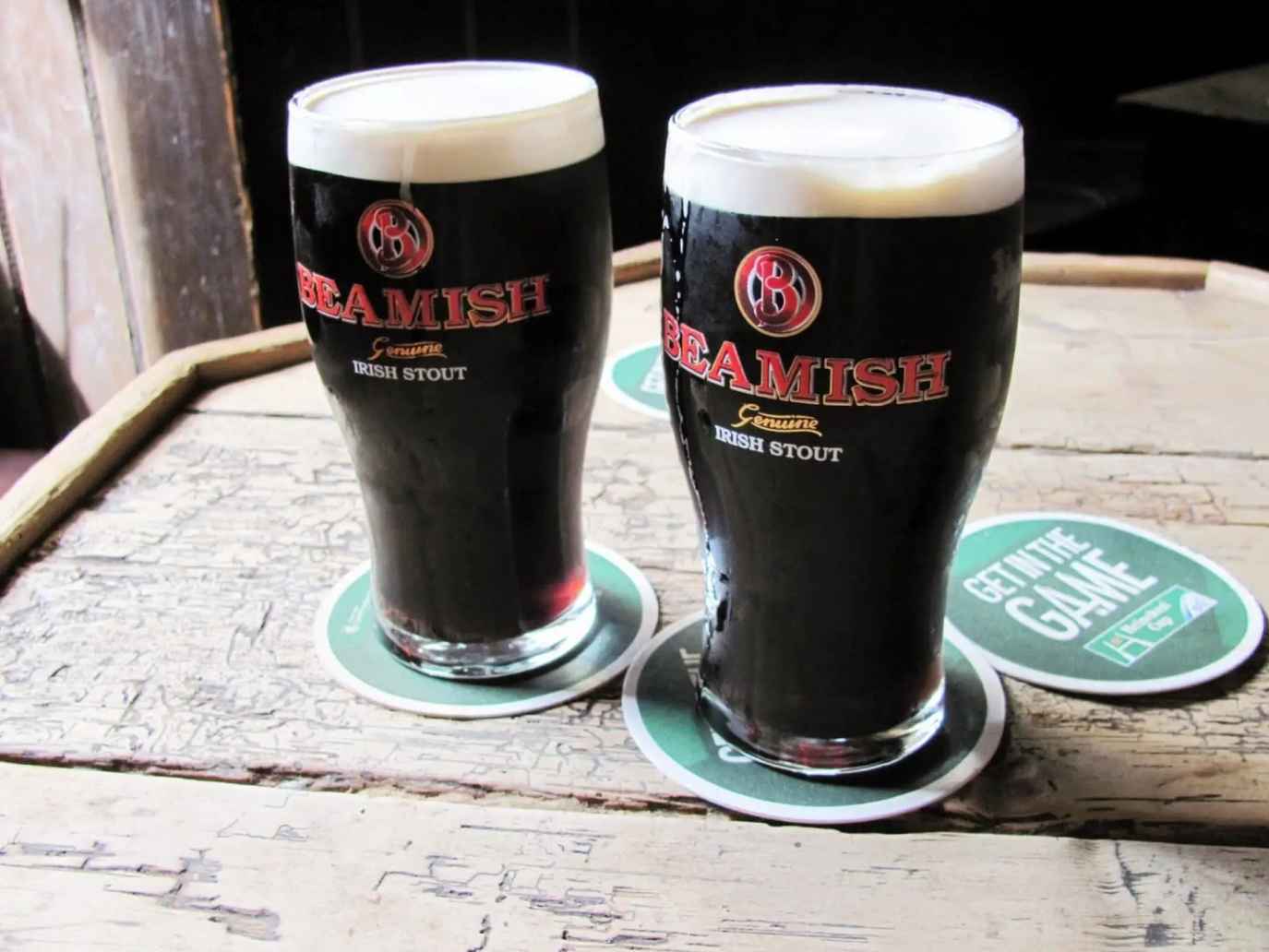 Crafted in the Beamish and Crawford brewery tradition since 1792, Beamish Irish Stout is recognized worldwide. You can now find this beloved stout in over 30 countries across the globe!
For a robust beer experience, Beamish Irish Stout is the classic go-to choice. This stout boasts a deep and creamy texture. Along with that is an intensely bitter flavor that keeps craft beer lovers returning for more.
4. Galway Bay Althea APA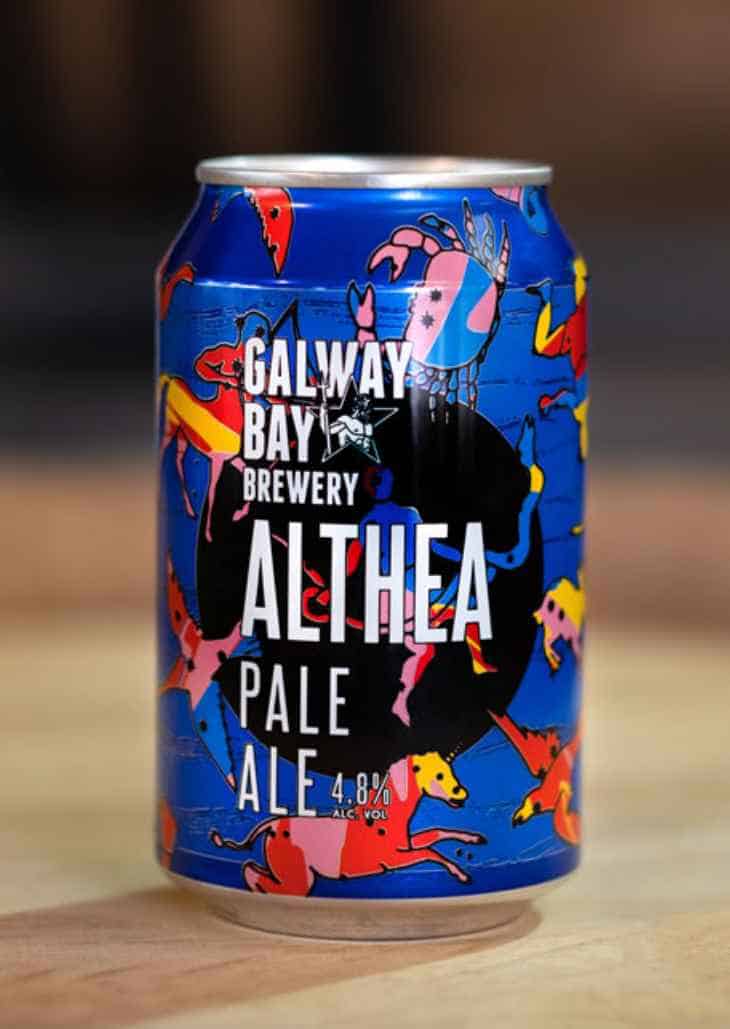 Galway Bay Althea, an American Pale Ale crafted by Galway Bay Brewery in Ireland, brings together the best of both worlds. This beer stands out with its distinct hoppy flavor. It's paired with a perfect balance of bitterness from carefully selected American hop varieties.
The Althea is an extraordinary combination of traditional Irish brewing techniques. Its modern APA style makes this one-of-a-kind beer truly special!
5. Murphy's Irish Stout
This Irish Stout from Murphy's is a classic beverage from Cork with a coffee note that makes it perfect for pairing with ice cream to craft adult beer floats. It arrives in draught-style cans, similar to Guinness making it one of the most renowned beers in Ireland.
6. Kilkenny Irish Cream Ale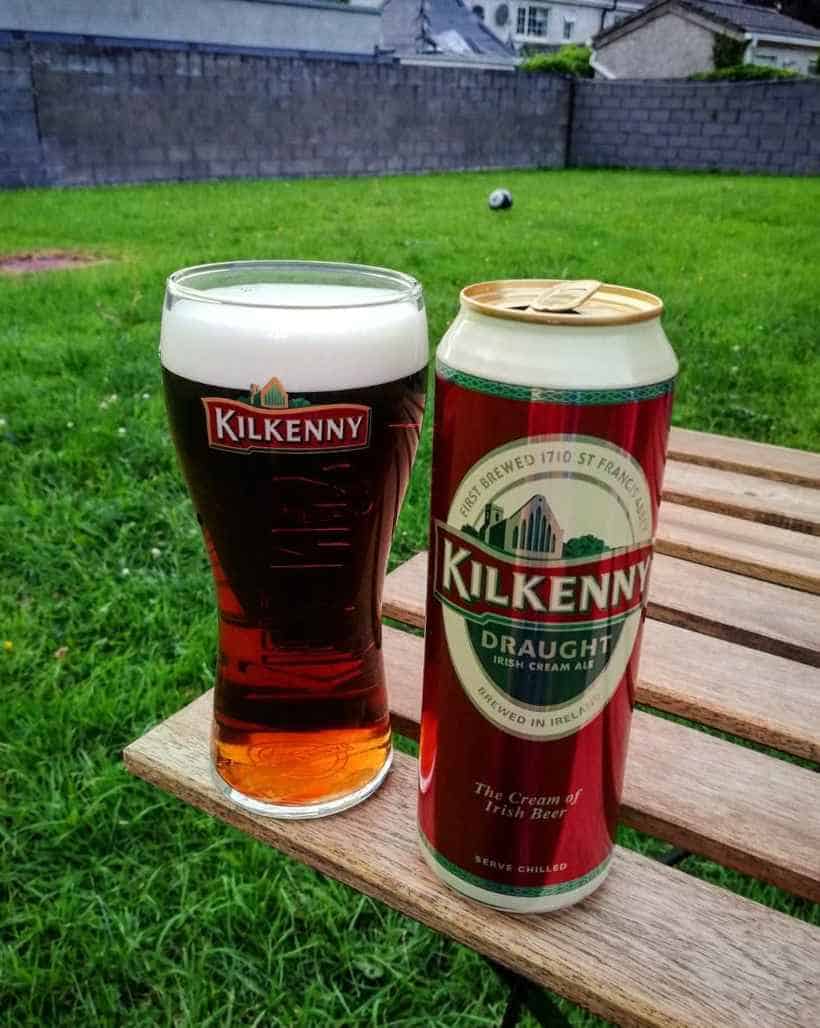 This Irish Cream Ale by Kilkenny is an exceptional beverage crafted in Smithwick's Brewery. Its velvety texture and mildly sweet malty flavor, coupled with a subtle hoppy finish, make this drink as remarkable to the taste buds as it is to the eye.
7. Wicklow Wolf Elevation Pale Ale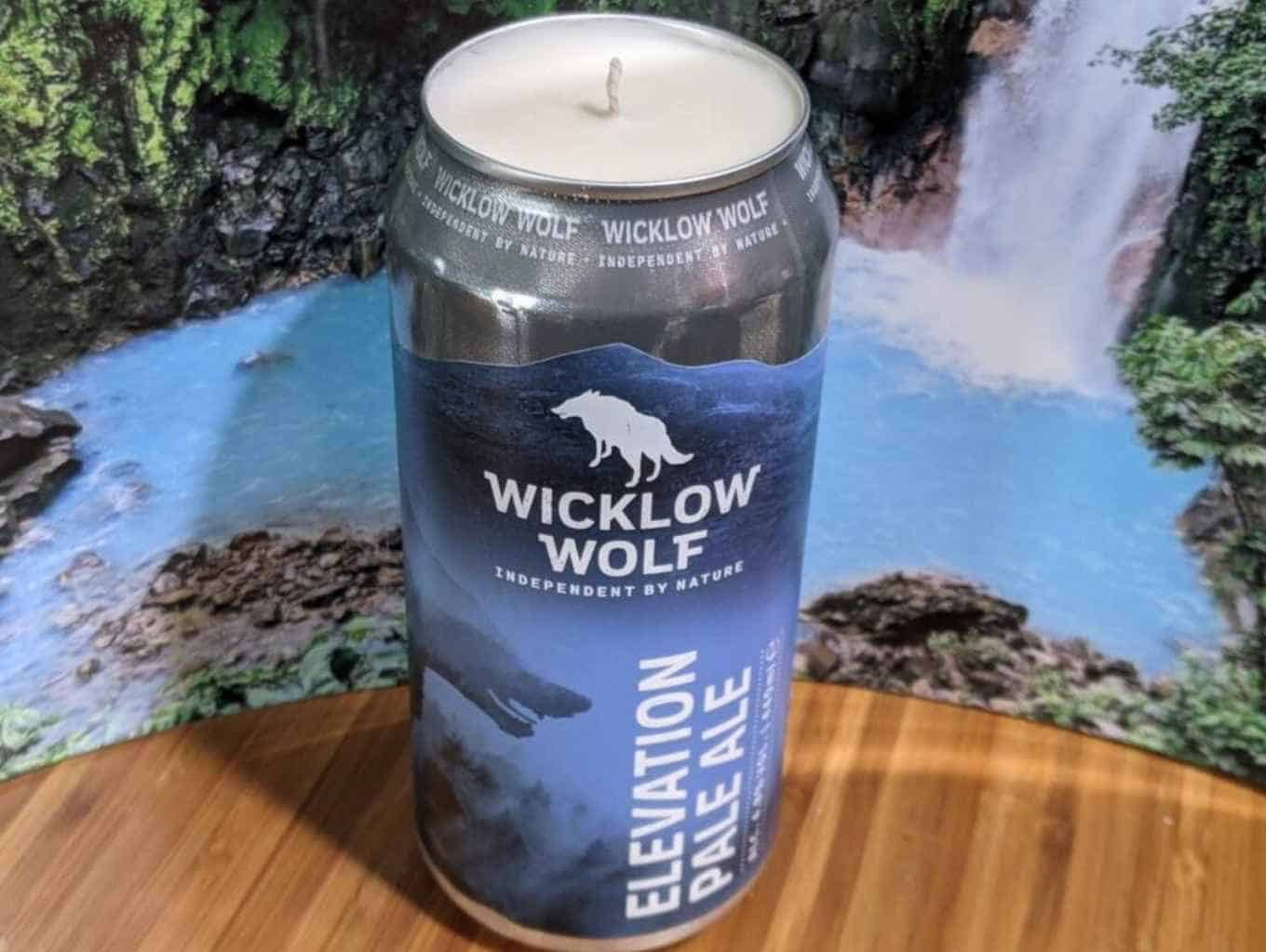 This new yet promising Pale Ale from Wicklow Wolf Elevation stands out with its high hop bitterness and intense aroma and flavor. The higher ABV makes this version of the classic Pale ale even more special!
8. Harp Lager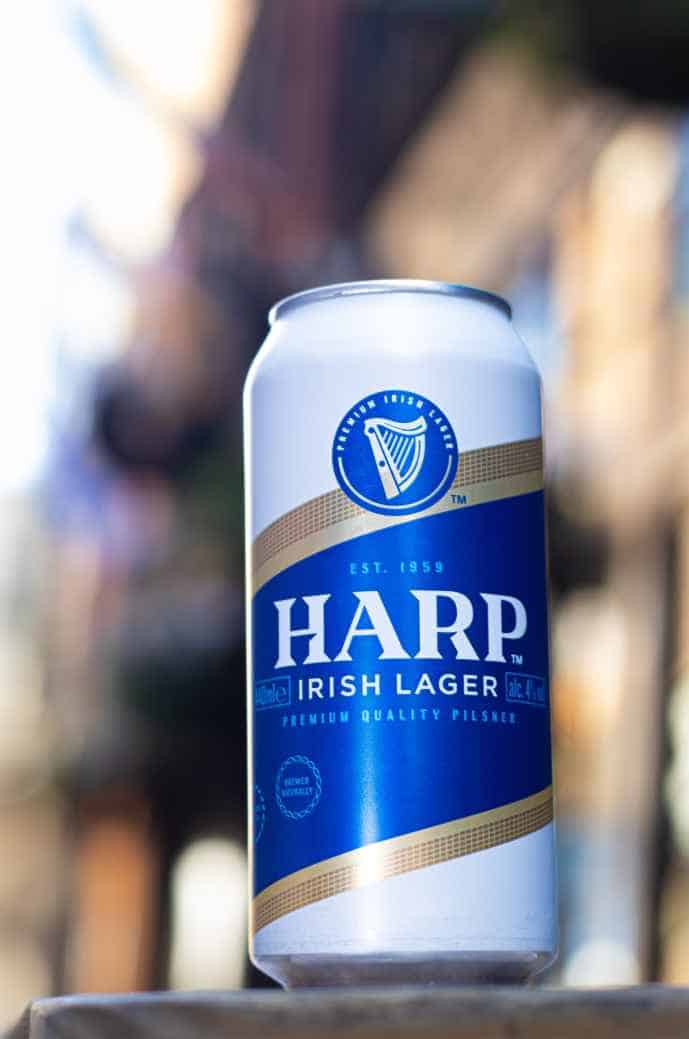 Since the 1960s, Guinness Brewery has been crafting its signature Harp Irish beer. Named after Brian Boru's iconic harp that serves as the brewery's logo.
This golden beverage is known for its balanced flavors of malt and hops. Fresh, light, and crisp on the palate, it can be enjoyed alone or, better yet—paired perfectly with a Half and a Half of Guinness!
9. Happy Days Session Pale Ale
Rascals Happy Days Session Pale Ale is an easy-drinking beer crafted with balance and flavor in mind. It was designed to be enjoyed over a long period of time, or "session," without the worry of being impaired by alcohol.
10. Smithwick's Blonde Irish Ale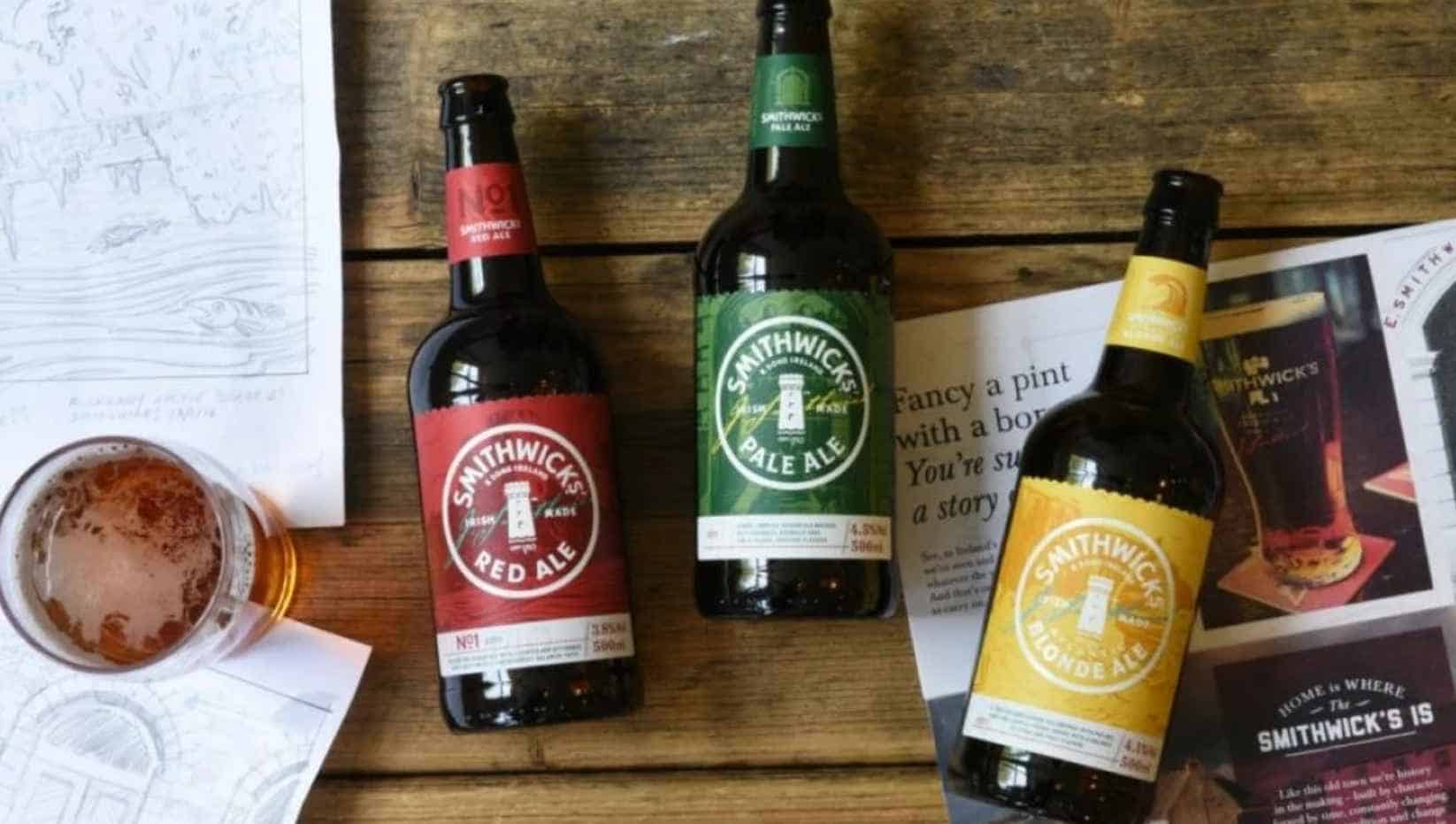 Smithwick's Blonde is a smooth, subtly citrus-infused Irish Ale made for enjoyable sipping and with no aftertaste. This blonde ale stands out among the rest due to its light-to-medium body, golden hue, and balanced combination of malt and hop flavors. So why not try it today? You won't regret it!
11. O'Hara's Irish Wheat Beer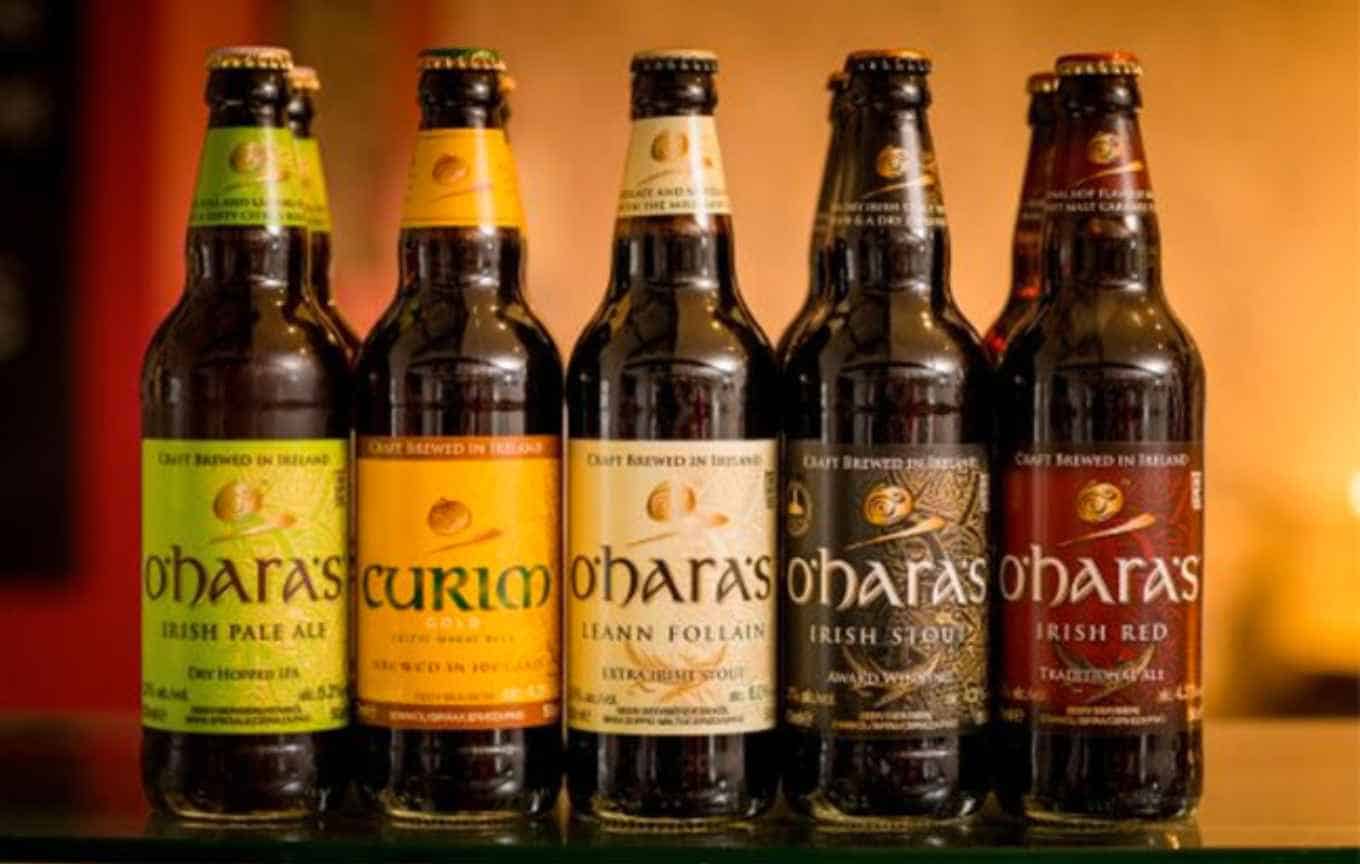 This Irish Wheat Beer by O'Hara's is marked by its plentiful wheat grain bill, which helps to create a light, invigorating and fruity taste with a foggy visibility attributed to the high protein content.
This IPA offers an amalgamation of European IPAs balanced with the dry hopping usually found in American pale ales for an unbeatable flavor combination.
12. Mescan Westport Blonde Beer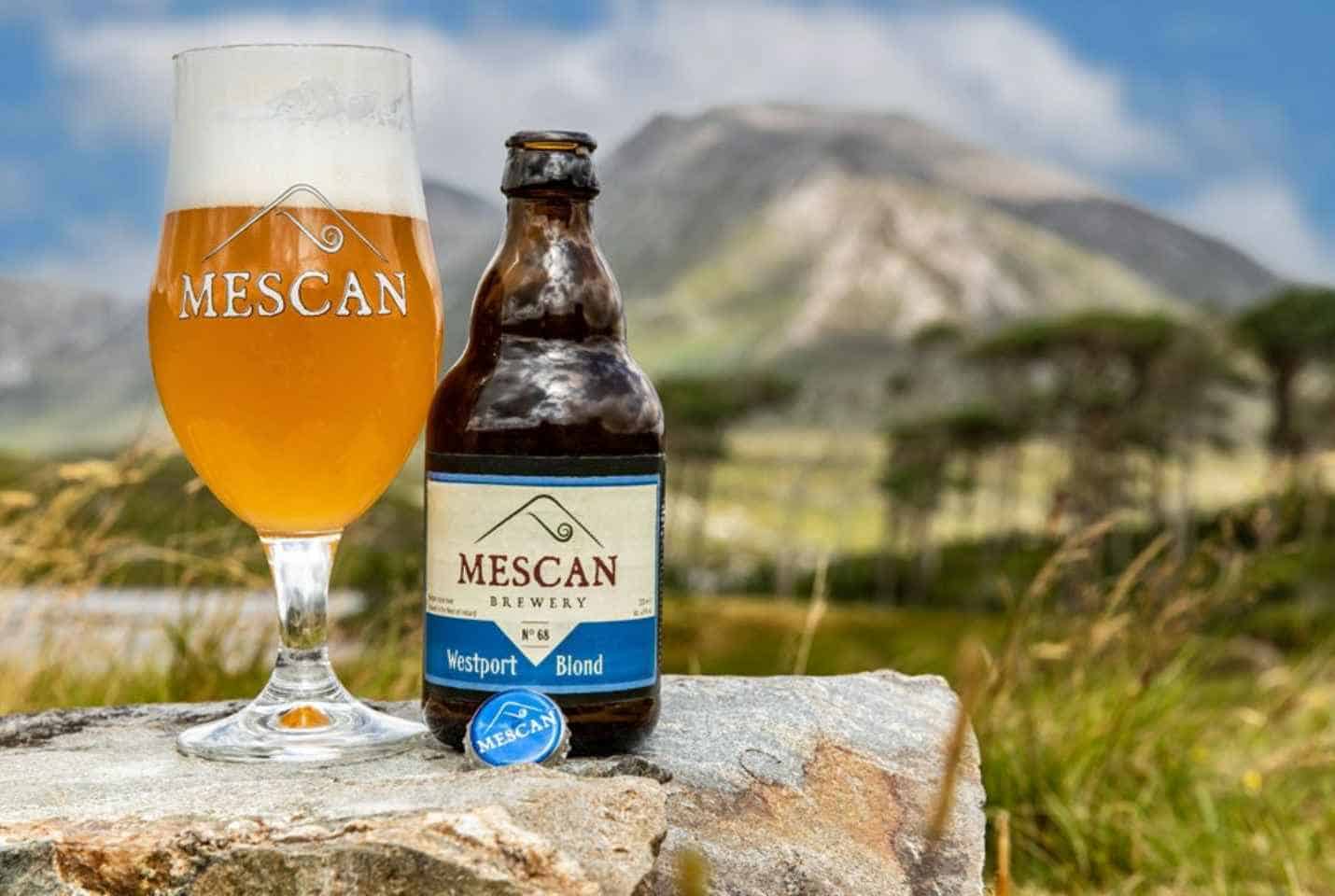 Our delightful blonde beer boasts a light to medium body and tantalizing straw to the golden hue that's sure to please the eye.
Balanced, with malt and hop character taking center stage, its unique wheat-based grain bill lends it an unmistakable fruity aroma that pairs perfectly with its low-medium hoppy bitterness – perfect for those who prefer their beers less bitter!
13. Galway Hooker Irish Pale Ale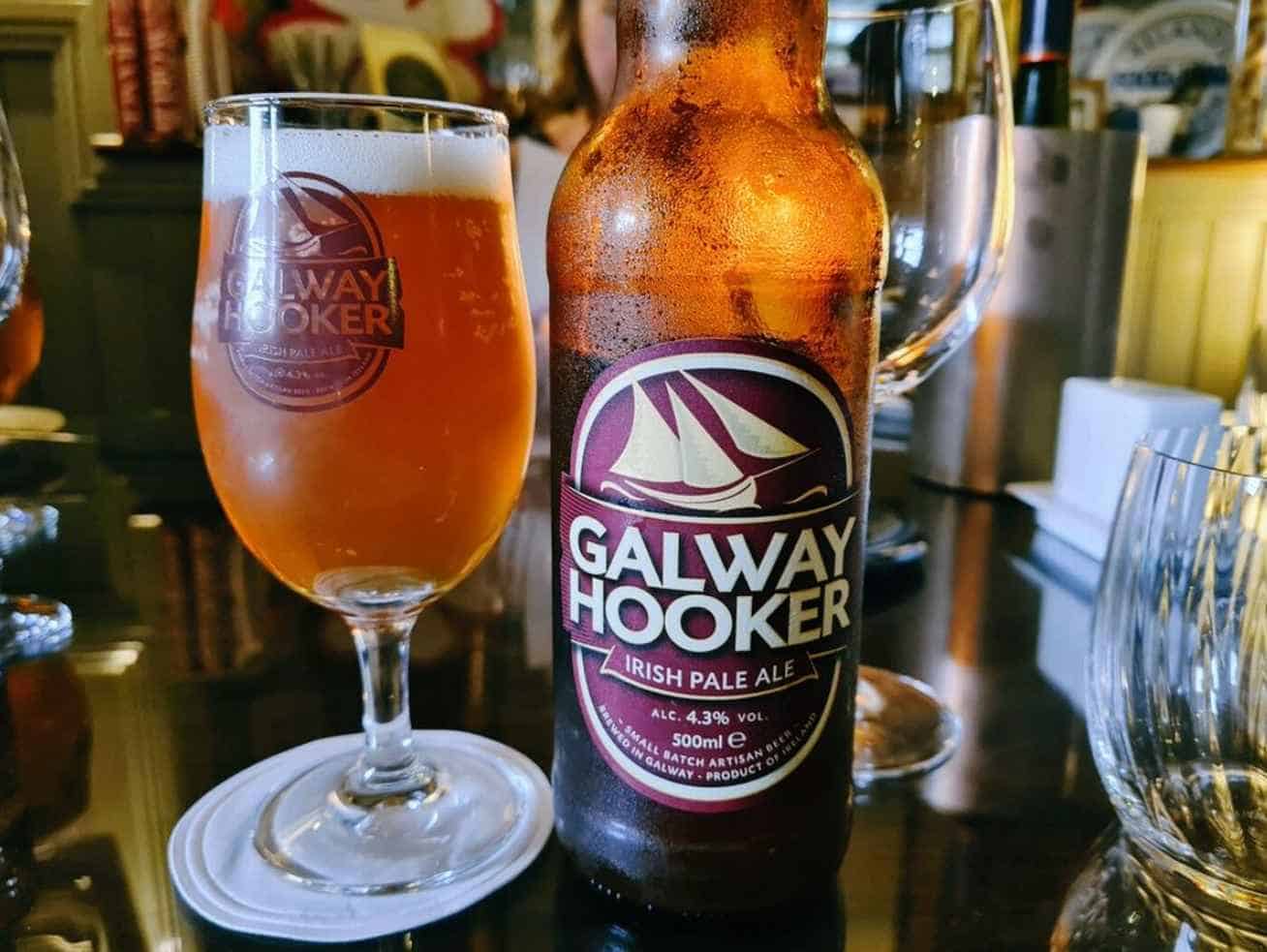 This light and crisp ale is the flagship drink of Galway Hooker Brewery. The ale is famous for its hoppy taste and just-right balance of bitterness derived from American and New Zealand hop varieties.
Enjoy the explosion of flavor with the Galway Hooker Irish Pale Ale! Pour yourself a glass for a golden-hued beverage with white foam notes of fruitiness and a floral bouquet laced with hints of citrusy goodness.
14. O'Hara's Irish Stout
This drink is an Irish classic, a craft-brewed stout that has earned its reputation as one of the greatest beers in all of Ireland. With a creamy texture and bold malt profile, it bears a resemblance to Guinness but with a unique dry yet sweet finish—ideal for accompanying savory pub grub.
15. Porterhouse Temple Lager
Your taste buds are sacred, so why not treat them with a unique and flavorful lager instead of the usual big-brand beer? This smooth Dublin brew was created to be enjoyed in Temple Bar.
The Hallertau hops combine perfectly with malted Irish barley creating an authentically delicious Irish beverage that will surely surprise even the most seasoned drinkers. It's time to let your palate experience something truly special made right here in Ireland!
16. McGargles Francis' Big Bangin' IPA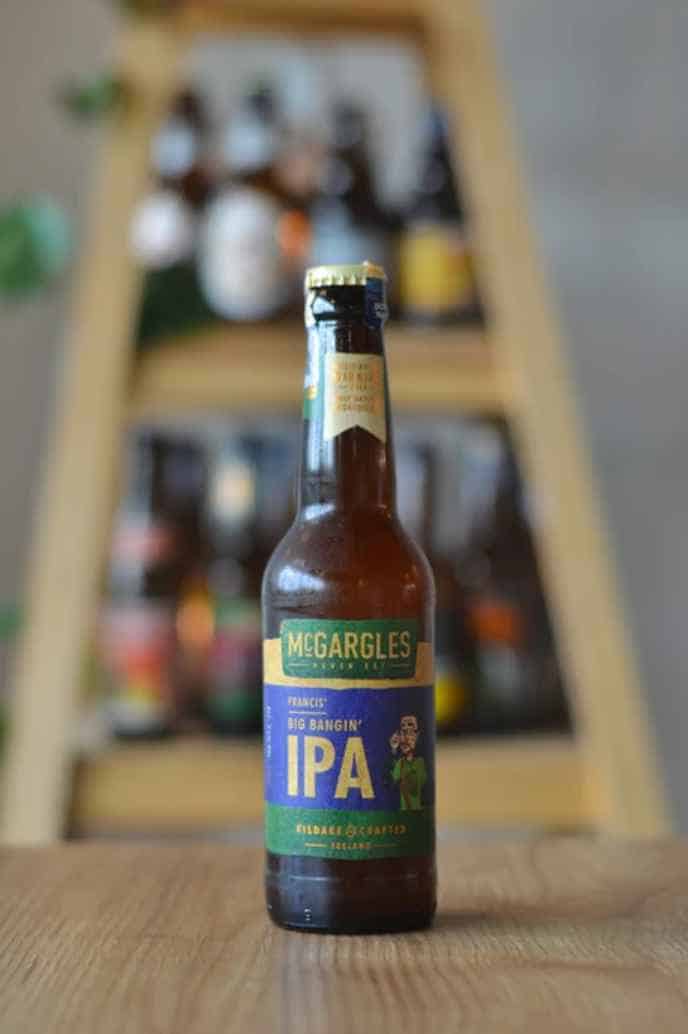 Enjoy the aromatic notes of citrus and hop, followed by a pleasant carbonation and medium body. This beverage is not overly complex but still contains enough flavor to make it an easy drinking experience. As you savor its taste, you will notice how bitterness lingers in the finish.
17. Franciscan Well's Rebel Red
Franciscan Well Brewery proudly honors time-honored tradition by utilizing modern brewing techniques to produce its renowned beer.
Their distinguished selection features the top-selling Irish craft brew, Rebel Red, and three other favorites: Chieftain IPA, Friar Weisse, and Shandon Stout. This quality crafted beer is free of additives and can be found in retailers nationwide—a reminder that delicious refreshments can still come from innovation.
Common FAQs
1. What is the oldest Irish brewery?
Smithwick's. Since its inception in 1710 by John Smithwick and his family, Smithwick's brewery has been a proud staple of the Kilkenny community. The cherished business remained with the beloved Smithwicks until 1965, when Guinness acquired it. This cements them as two titans of Irish beer brewing.
2. What are the most common Irish beer styles?
Here are some local Irish beer styles:
Irish Red Ale
Irish Stout
Irish Pale Ale
3. What are the Irish beers best for pub food?
Ireland is home to a number of great beers that pair well with pub food. Here are a few examples:
Guinness: Guinness, undoubtedly one of the most renowned Irish beers, is a dry stout with exquisite smoothness and deep flavor. This brew pairs perfectly with shepherd's pie, beef stew, and traditional Irish lamb dishes – creating an ideal culinary experience.
Smithwick's: Smithwick's Irish red ale is renowned for its malty sweetness and delicate hoppy bitterness. This classic brew pairs exquisitely with traditional pub fare, from fish and chips to bangers and mash or cottage pie – perfect for a hearty evening meal!
Kilkenny Irish Cream Ale: Enjoy this smooth, creamy ale for its full-bodied, malty taste! Perfectly complemented by meaty dishes such as steak, pork chops, or a juicy burger.
Murphy's Irish Stout: With a creamy, velvety texture and coffee-infused roasted malts, this stout pairs perfectly with comforting classics like fish and chips, pie, or stew. It's an unbeatable combination!
It's worth noting that these are general suggestions and the best beer to pair with food is a matter of personal taste. Feel free to experiment with different beers and foods to find your perfect pairing.
4. What is the strongest Irish beer style?
Irish stout is unquestionably the strongest Irish beer available in many markets. This dark and malty brew packs a powerful punch with an ABV ranging from 5% to 9%. If you're looking for a potent, flavorful beer experience, then look no further than this beloved classic.
In Summary
With this selection of the 17 Most Popular Irish Beers, you now have an abundance of possibilities for your next great beery adventure! From strong stouts to light ales – there is a brew here that will tantalize every beer-lovers taste buds. So go ahead and find the perfect pint today!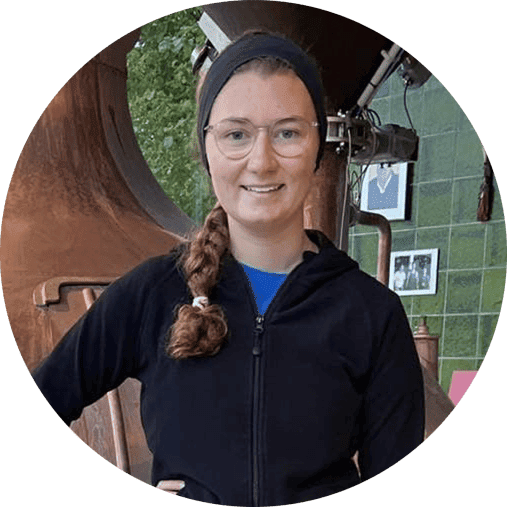 Sandra B. King is a wife and mother of two. The marketing genius is also a beer enthusiast. Even though she doesn't brew beers, she can whip up a mean content marketing strategy.