Are you a fan of light and refreshing lagers? Or are you more of a full-bodied beer enthusiast?
Whatever your brew of choice is, you're sure to find something that suits your taste in the wide selection of Polish beers. We've rounded up the 13 popular Polish beers to help you pick the most suitable one.
1. Żubr Polish Lager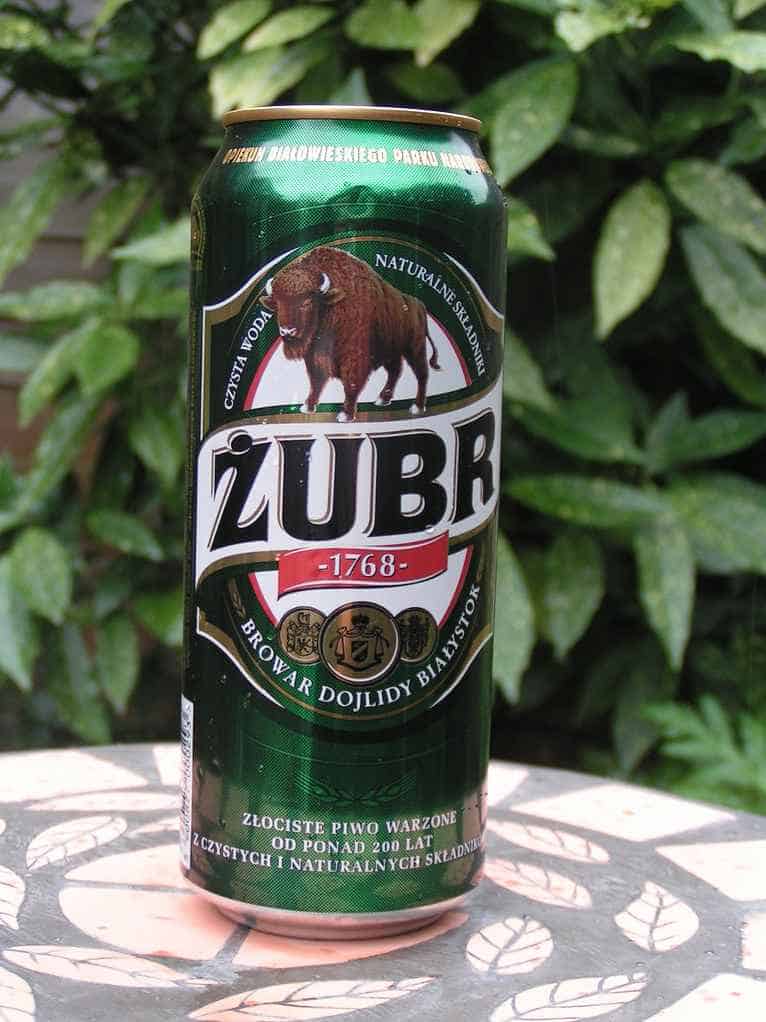 ABV: 6%
Style: Pale Lager
Zubr means bison in English – like its namesake, this beer is strong and majestic. It will start off sweet, rounded, and smooth. Then it gives you a hoppy and grassy finish. You'll notice the mouthfeel will start to thin out in the middle.
So, you can't help but compare it with other delightful Asian lagers. It's no wonder since Japan's Asahi Brewing oversees the Polish brewery. There might have been a name change, but the light and refreshing quality stay the same.
2. Tyskie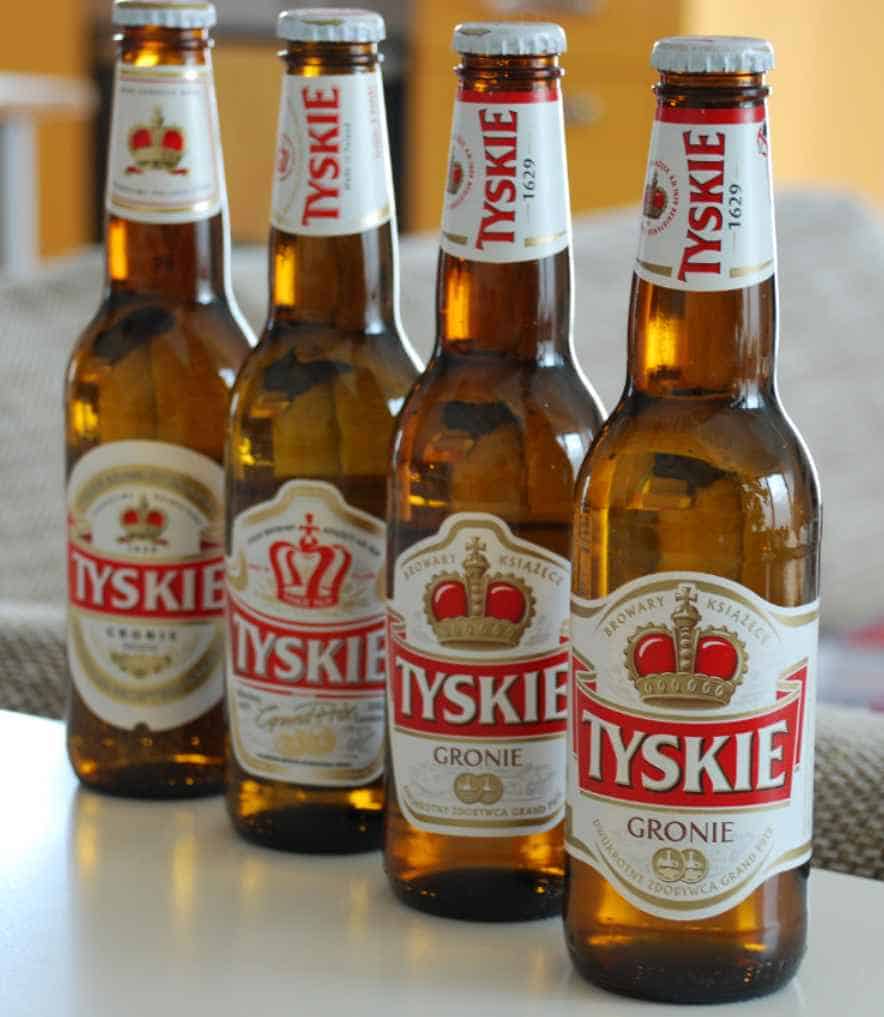 ABV: 5.2%
Style: European Pale Lager
This pale Lager has a well-composed taste profile offering strong malty and bitter notes. Its unique flavor comes from high-quality malted barley, natural yeast, and hops. More experienced drinkers can perceive a hoppy aroma and banana and apple undertones.
It presents a clear, thick white foam on top of a light golden liquid. These delectable features earned this brand a spot at the prestigious British Brewing Industry Awards.
3. Amber Koźlak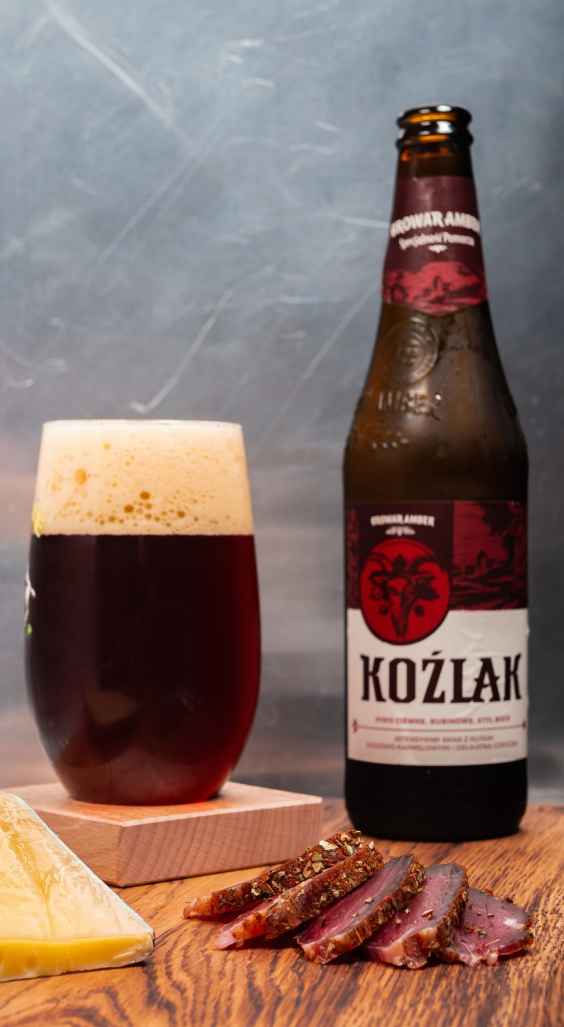 When you pour a bottle of this unique brew, you'll immediately notice the ruby liquid in your glass. It represents a delightful hoppy-caramel flavor. The long-lasting and fine bubble head welcomes your lips as you take a sip.
The familiar aroma of dark bread, raisins, and plums make it more enticing. Bitter undertones perfectly balance the strong malty flavors. The brewing practices for this beer date back to the 13th century, contributing to its unparalleled quality.
4. Lech Premium Lager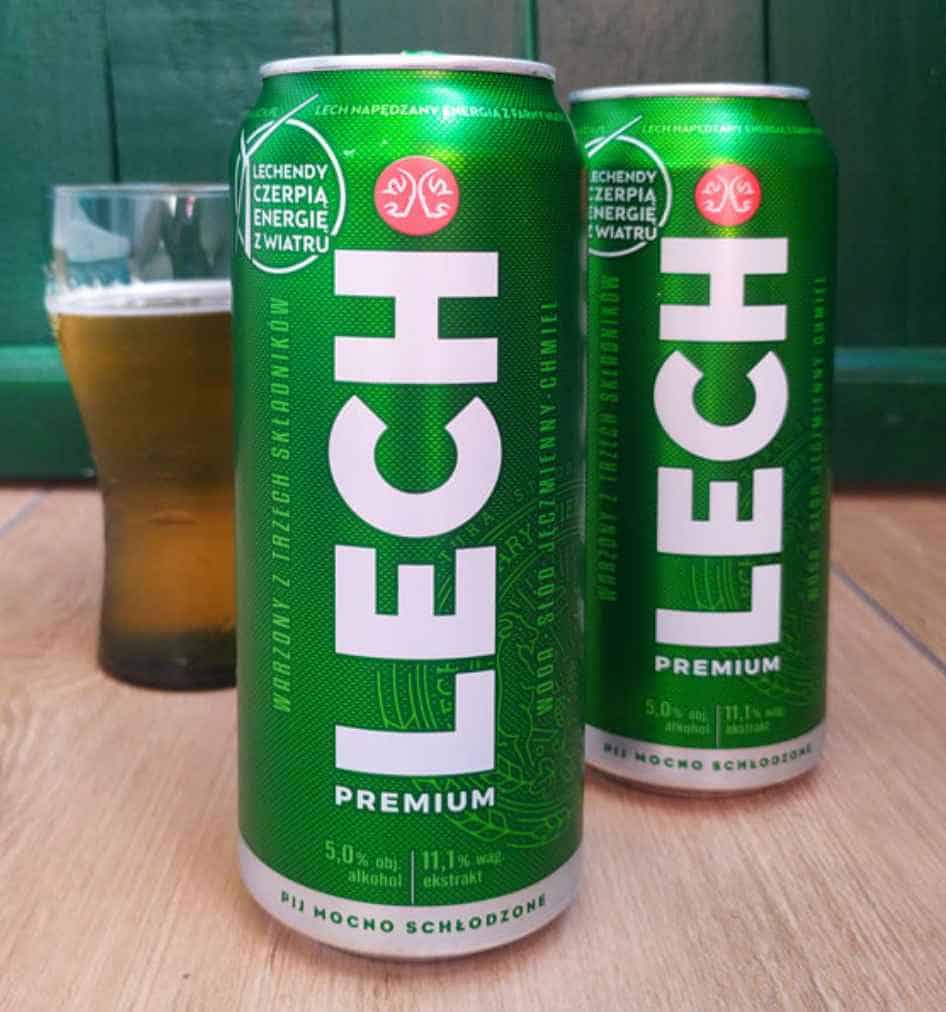 ABV: 4.8%
Style: European Pale Lager
This easy-drinking pale Lager exhibits a crisp and refreshing flavor. The brewing process follows traditional methods to ensure that the beer retains its unique taste and quality.
This Polish beer is known for its golden hue, light body, and bitter yet smooth finish. Compared to other traditional beers from Poland, its popularity stems from being modern and stylish. It's a go-to drink for the younger crowd who lives exciting adventures.
5. Zywiec Biale
ABV: 5%
Style: wheat beer
This wheat beer is a light and refreshing treat with a slight sweetness and fruity scents. It exhibits a hazy, golden color highlighted by a smooth, creamy head. Its popularity becomes more intense during summer when people crave delicious thirst quenchers.
It's available in many countries worldwide, where beer enthusiasts appreciate its unique taste and quality. It's a classic brew with hints of coriander, orange, and spices.
6. Ciechan Miodowe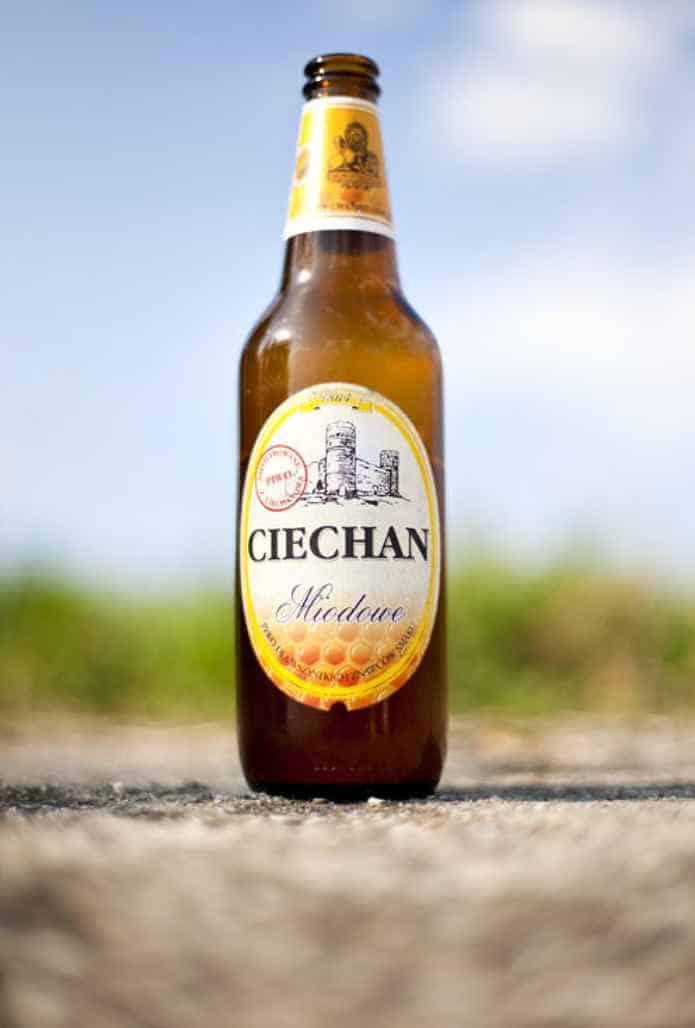 ABV: 5.7%
Style: Fruit and field beer
Do you know what happens when honey is used as an ingredient for beer? The result is a delightfully sweet, floral beer with a well-balanced and smooth finish. The light liquid is a preview of the delicate flavors that awaits you.
Being a fruit and field beer, it offers a unique taste that you might want to try. If you're a fan of Radler beer, then this beer is right up your alley.
7. Okocim O.K. Beer
ABV: 5.6%
Style: European Pale Lager
This classic gem from Poland is known for its easy drinkability and refreshing qualities. A plate of Polish sausages goes well with its sweet and earthy flavors.
A slight fizz welcomes you as you take a sip. Its medium body seems watery, but it makes it easy to drink. The clear amber liquid has a floral scent accentuated by the smell of cereals and grains. It's like having breakfast in a lovely English garden.
8. Królewskie Jasne Pełne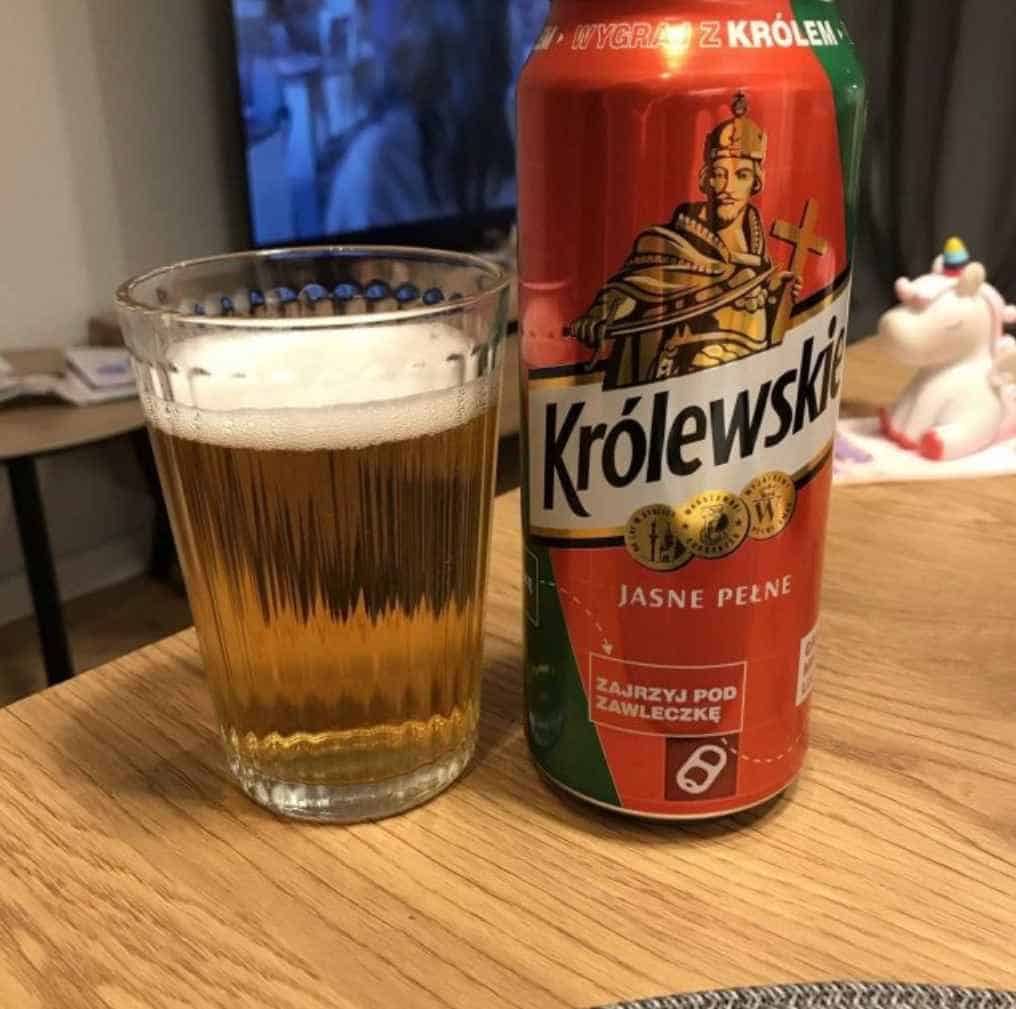 This classic Lager traces its roots to historic Warsaw. It combines the city's vibrant character with carefully selected local ingredients- the result is one of the most famous Polish beers in the world. It offers a clear and crisp flavor balanced by a pleasing bitterness.
Its golden hue matches the malty and herbaceous aroma peppered with grassy and floral notes. So if you're looking to taste what Polish brewing has to offer, remember this unique Lager.
9. Tatra Jasne Pełne
ABV: 6%
Style: Pale Lager
A delicious beer at the end of a grueling workday is the best pick-me-up. This classic Lager offers an exceptional, "manly" flavor. One sip will bring images of roughing it out in the wilderness.
On the other hand, a full, noisy, whitish head will greet you as you pour the beer. There's also a thick veil of lace on the glass. On the nose, there are milky corn notes. The creamy mouthfeel makes it an easy-drinking treat.
10. Warka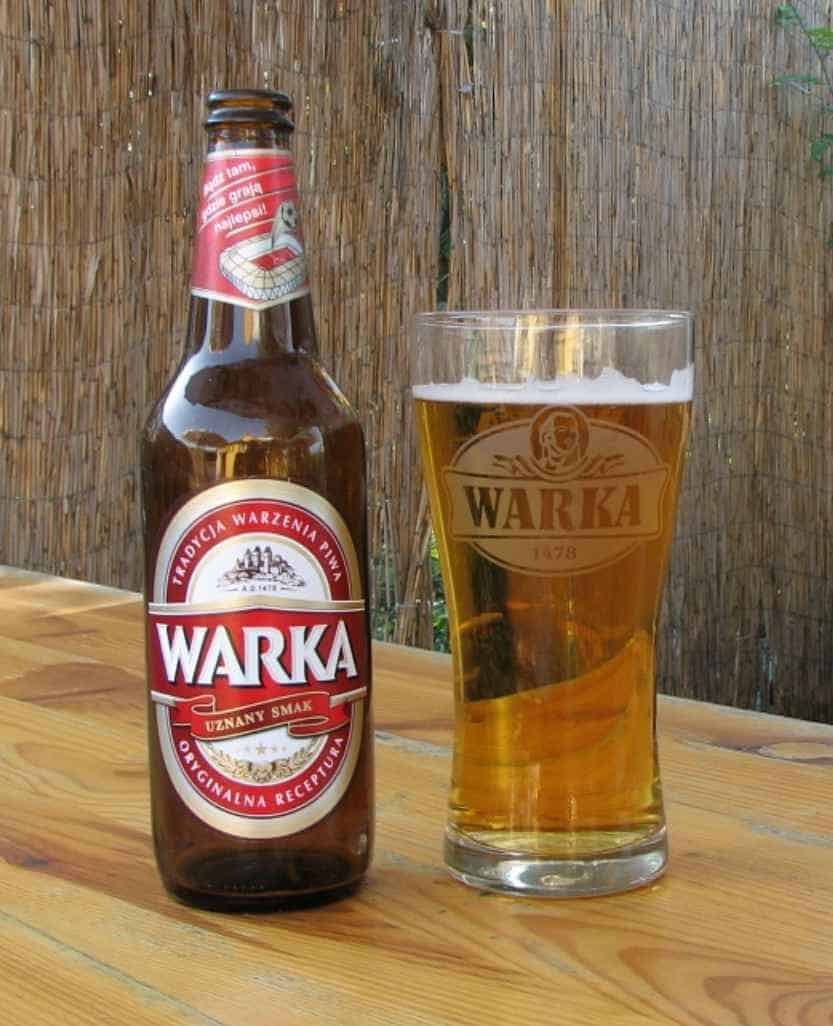 A primary ingredient for this classic Lager is Polish Magnum Hops. This unique ingredient contributes to the beer's distinct sweet and malty flavor profile. You'll notice that the hoppy aroma blends perfectly with the bitter yet refreshing finish.
It's a full-bodied brew with a light bronze hue and creamy appearance. These symphonies of flavors come from a traditional recipe that dates back to the 1400s. Interestingly, it's the only beer in Poland with its own pub chain.
11. Perla Chmielowa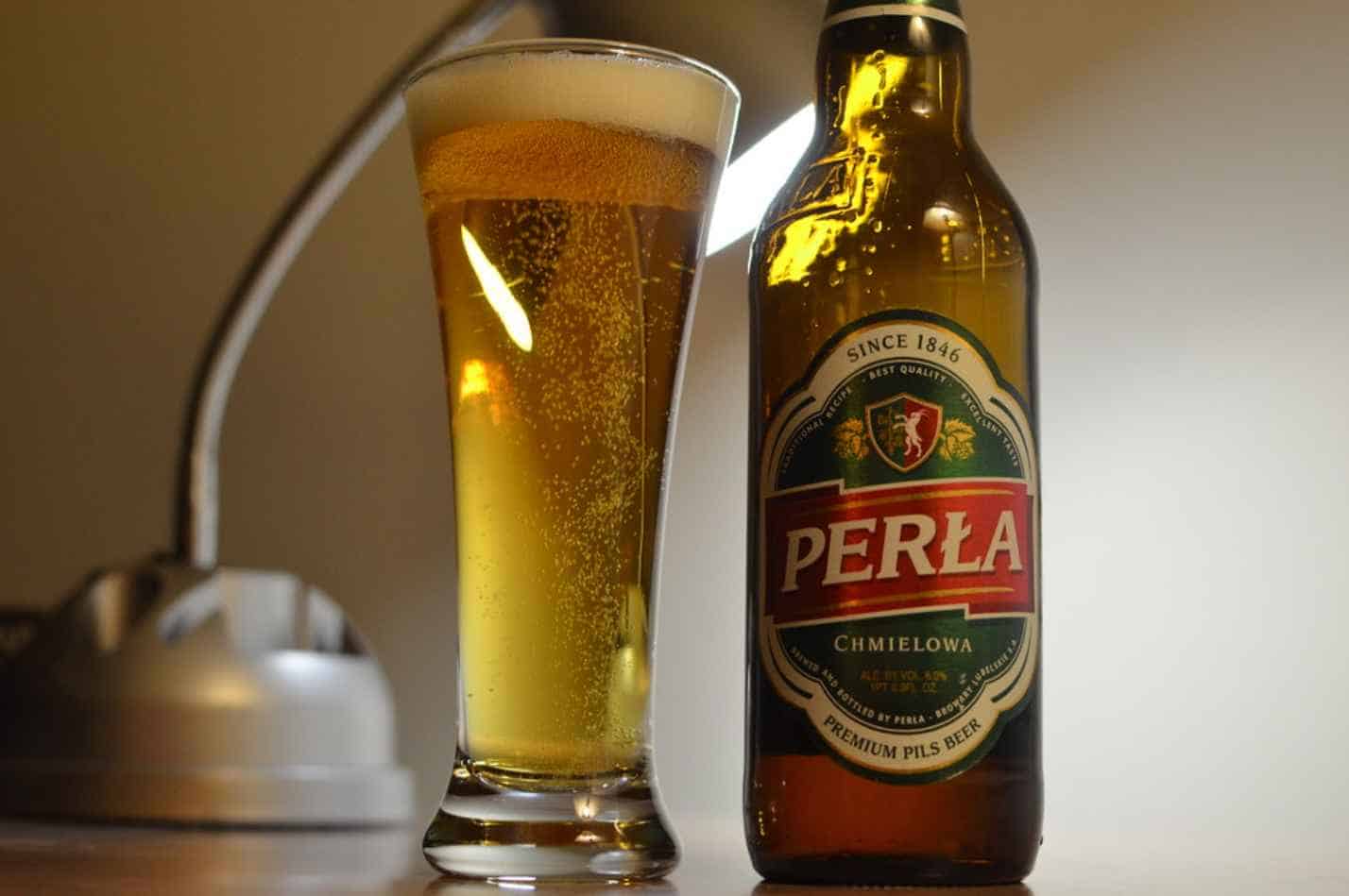 ABV: 6%
Style: European Pale Lager
When you pour this Polish beer, you'll notice a golden yellow liquid with robust lacing and a small, foamy head. A quick sniff brings you the scent of grassy hops, bread dough, and sweet grain.
Some seasoned drinkers believe it's a tad sweeter for a lager. However, the sweetness becomes less pronounced when it's served very cold. It's an easy-drinking, light-bodied beer that will leave your mouth with a clean and crisp sensation.
12. Kormoran Imperium Prunum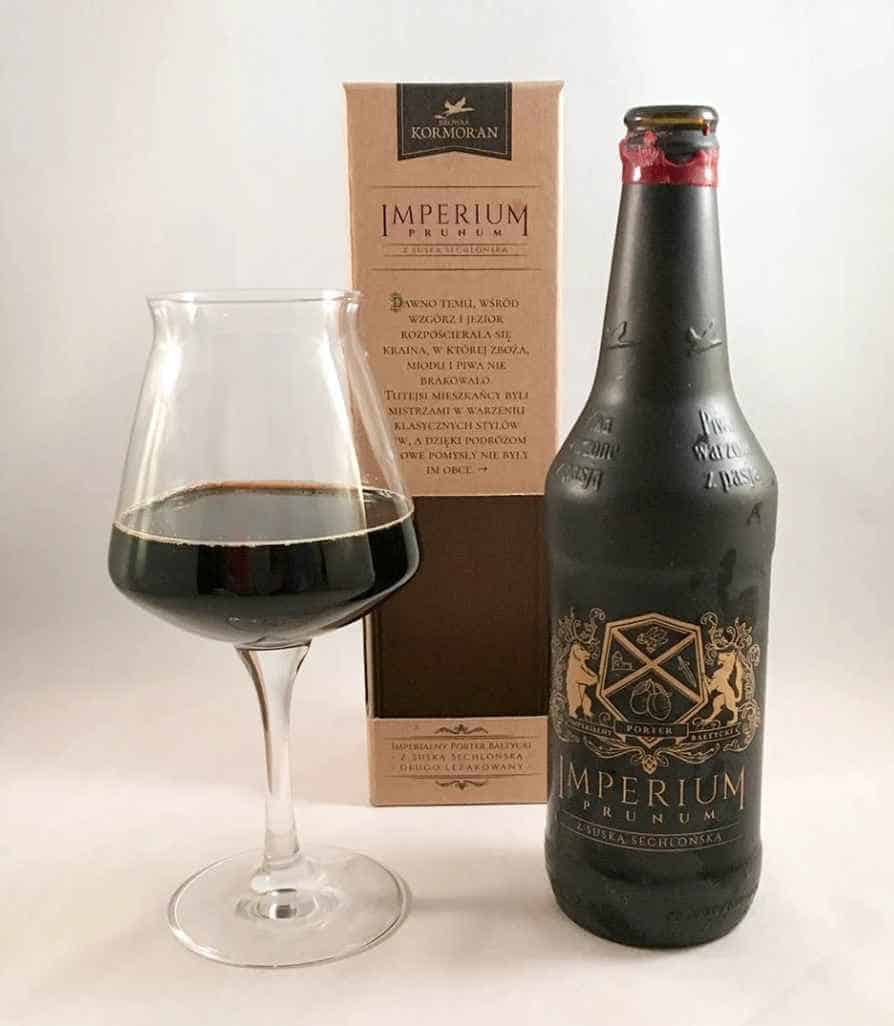 This Polish porter is an excellent choice if you're looking for a special beer to celebrate the holidays. This black beer has a heavenly combination of dark smells. You'll get a whiff of chocolate, pralines, cocoa, and coffee.
There is even a hint of fruit liquor, adding to the festive mood. The depth of flavor comes from the smoked plums you can only find in a protected region, the Sechna Village. Every sip will bring notes of decadent Belgian chocolates and a sour coffee finish,
13. Ciechan Pszeniczne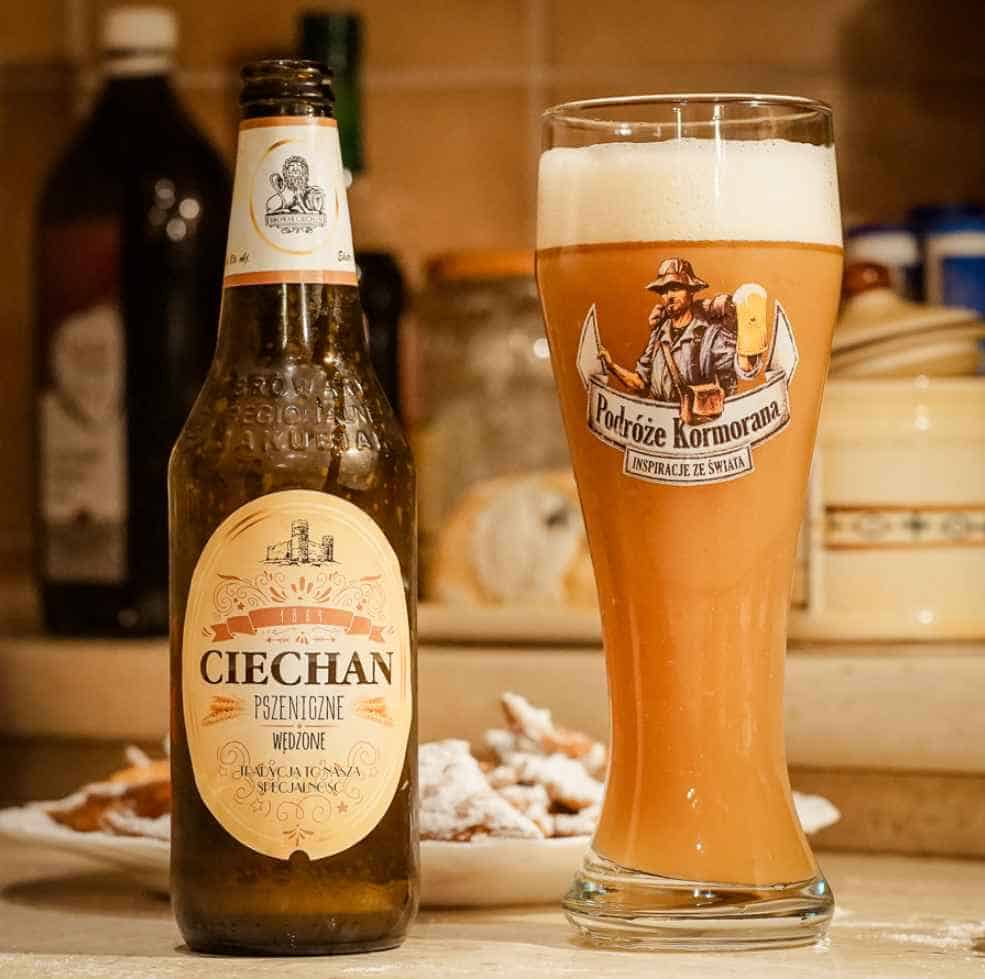 ABV: 4.8%
Style: wheat beer
This beer comes from one of the most well-known breweries in Poland, the Ciechan. Many beer enthusiasts consider it as the gauge for the best wheat beer. The beer's heady aroma and exquisite taste stem from its open fermentation.
The pale yellow liquid gives off flavors of cloves and fruits. You might also perceive some hazelnuts toward the end. It is an unfiltered beer so it's perfectly normal to find some residual yeast. Don't worry since they are edible.
Frequently Asked Questions
What is special about Polish beers?
Polish beers have a rich history and unique brewing traditions passed down for centuries. Brewers use locally-sourced ingredients such as hops, barley, and yeast. These elements contribute to the beer's distinct flavor.
Beers from Poland also have a strong regional identity. Every beer honors its origin region's unique brewing traditions. So, different areas of the country produce beers with distinct flavors and qualities.
Do Polish beers have more alcohol content than other European beers?
Generally, Polish beers have more alcohol content than many other European beers. The higher ABV stems from the country's brewing traditions and heritage.
What's the best food to pair with Polish beers?
Are you looking for the best bar chow to match your delicious Polish beer? This beverage is versatile and can be paired with a wide range of dishes. Some of the best food pairings for these beers include:
Hearty dishes: roasted meats, stews, and casseroles are a great match for the robust flavors of Polish beers.
Smoked foods: smoked salmon or ham pair well with Polish lagers' crisp and refreshing qualities.
Pickled foods: pickled vegetables and cured meats complement many Polish beers' tangy and slightly sour flavors.
Spicy foods: curries and spicy soups can be balanced out by Polish beer's crisp and refreshing flavors.
Cheeses: sharp cheddar, gouda, and blue cheese.
How to pick the best Polish beer to try?
Suppose you're feeling adventurous and want to try Polish beer for the first time. How do you choose the best one? The trick is not to get the cheapest one. They tend to taste watered down. You'll only waste your money and set yourself up for disappointment.
You can go for craft beers or any beers from this list. Remember to pick the one with the latest manufacturing dates. Seasoned drinkers believe that the freshest batch tastes better.
What is the most popular beer style in Poland?
The most popular Polish beer style is Lager. Most breweries in Poland produce only lagers. If you're hunting for ales while in Poland, you might not be successful in your search.
Conclusion
Trying out new beers from other countries is an excellent way of broadening your horizon. Most of the time, these beers have a rich history and brewing process. The 13 most popular Polish beer in this article shows the drink's heritage and rich flavors. Don't forget to try any of them when you're in Poland.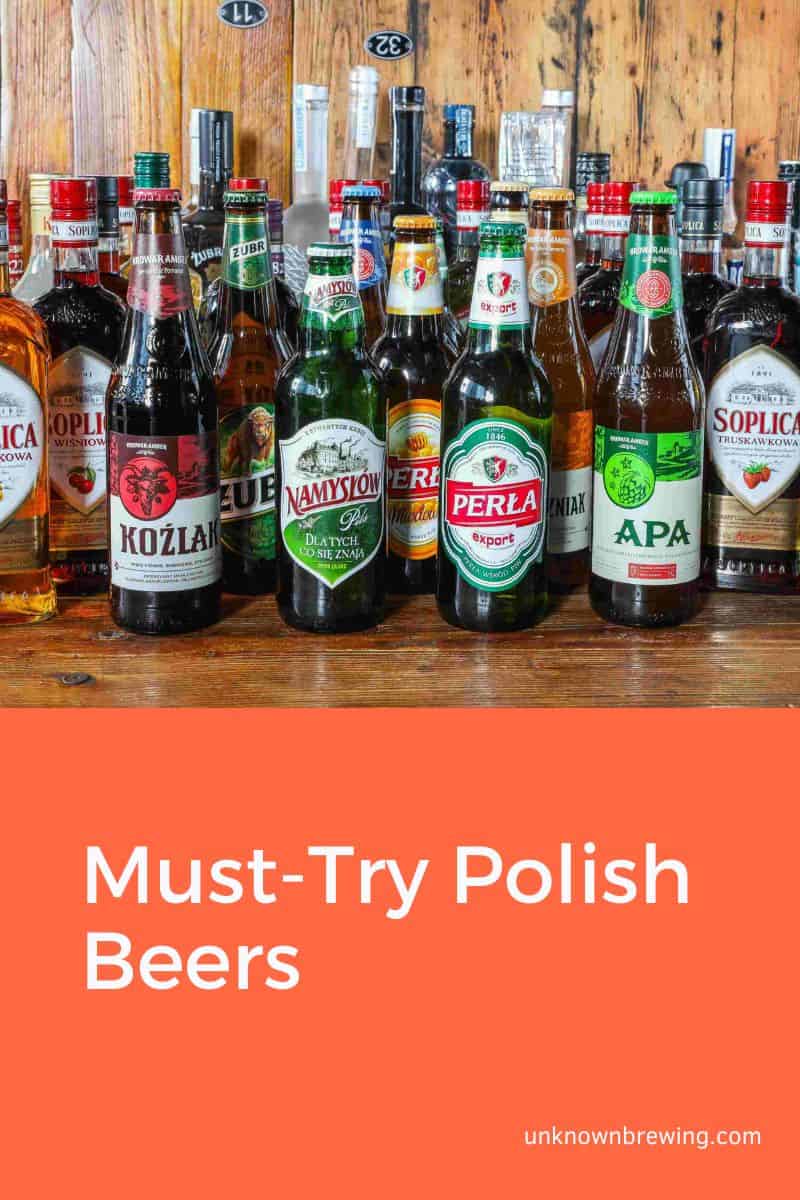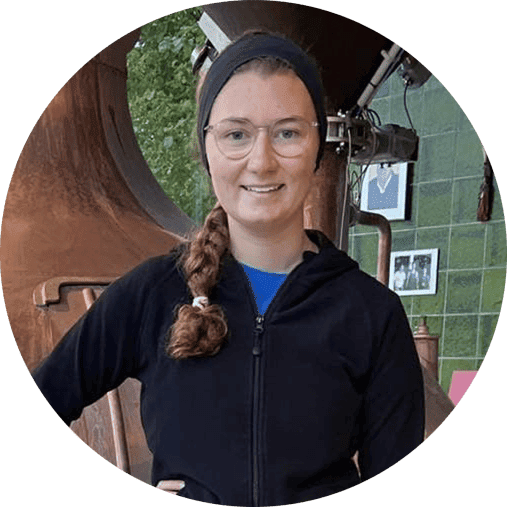 Sandra B. King is a wife and mother of two. The marketing genius is also a beer enthusiast. Even though she doesn't brew beers, she can whip up a mean content marketing strategy.