Guinness is one of the most notable beers today. However, while recognized, there is still much to know about this beer. You do not need to worry, though. Today, it will be all about Guinness! By the end of this discussion, you will likely be a Guinness whiz of some sort!
As you can already guess, we have lots to talk about today. With that, let us get on with this Guinness beer guide now!
What is Guinness Beer?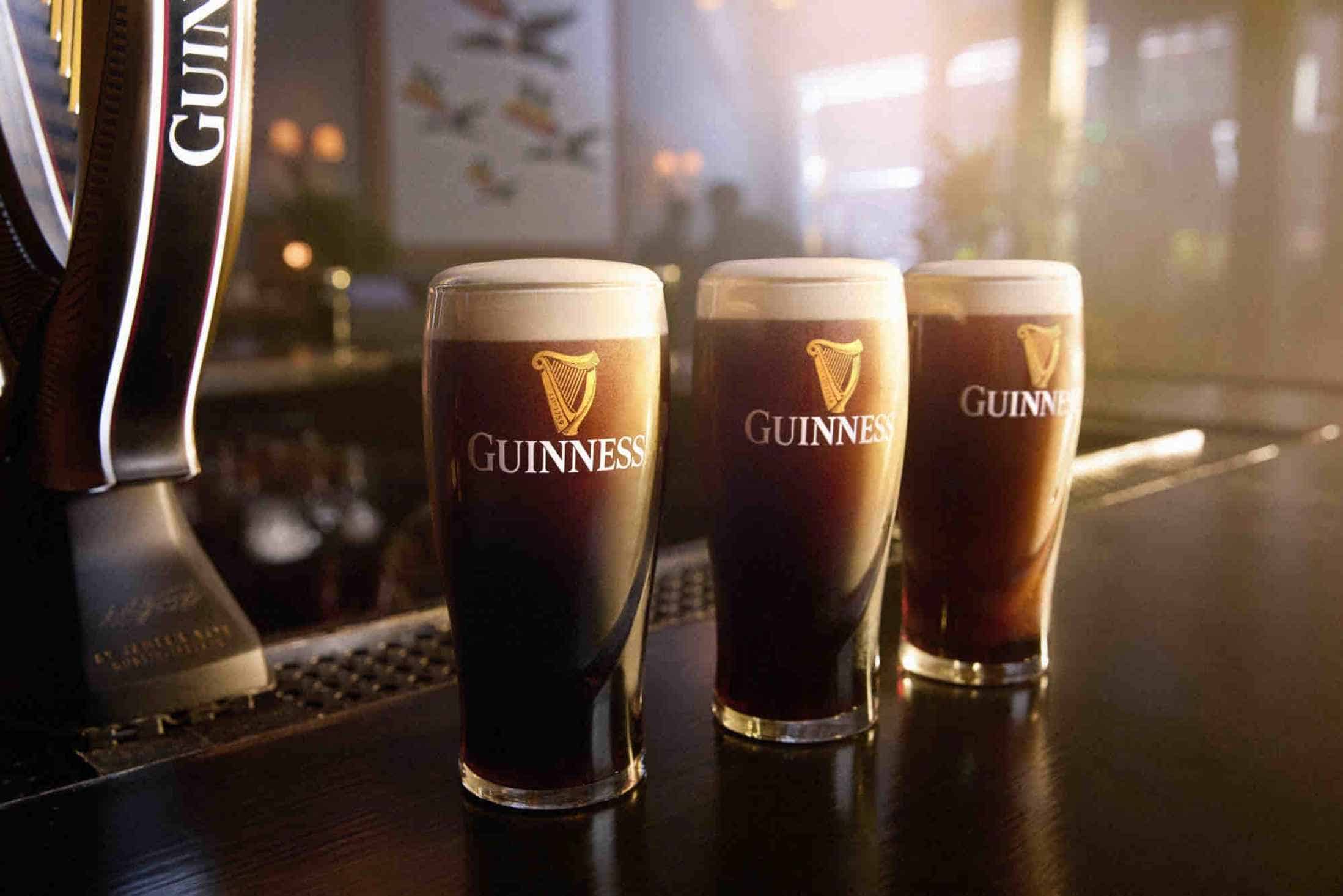 First thing, first. Let us get to the core and discuss what Guinness beer is. Let us start with its profile:
| | |
| --- | --- |
| | |
| | |
| | |
| | |
| | |
| | |
| | |
| | |
| | |
| | |
| | |
| | Classic Irish Cuisine, Smoked Meat Cuts, and Fruity Desserts |
Guinness is one of the oldest beer brands in the industry, having started in the 1700s. With that, it should not be surprising to know that it is now one of the most trusted and successful brands. Currently, it is in business in over 100 countries.
On the other hand, as we have said, Guinness beer is one of the most notable beers of today. It makes use of the top fermentation process, making it an ale. If you know your way around beers, the chart above might have already given away that, specifically, it is an Irish stout.
Since we already mentioned the chart, it might be the best time to note that there is more than one type of Guinness beer. We will get back to this matter later. However, you might want to remember that the different Guinness beers have unique characteristics for now. The chart only displays the general characteristics of Guinness beers as a whole.
The History of the Guinness Beer
Guinness beer has a long and winding history. However, it should not be surprising, given that this beer has been filling pints for more than 250 years now.
With two centuries under its belt, it should not be surprising that the company has seen almost all there is to see in the beer industry. However, like any other company, it had its humble beginnings.
Now, that humble beginning started with Arthur Guinness in Dublin, Ireland, in 1759. After that, one could literally say the rest was history as more barrels went out and sales went up. (Yes, even in the middle of WWI and WWII!)
That is, until the 1970s when barrels and sales were no longer soaring as they used to. Some thought that Guinness was about to pour its last. However, that was not the case.
In the 1980s, Guinness came back with a vengeance. As you already know, the beer company is still with us today and will likely not go away soon.
However, it was no smooth sailing in a sea of beer and foam. In the in-between, Guinness had to face numerous issues and cases. One even almost scraped the well-known harp from their label!
As you might already know, the harp does not add or subtract from the flavor of Guinness beer. However, it has been a staple through the years, and many would likely agree that Guinness beer would just not be Guinness beer without it! Over the years, Guinness has changed its logo more than five times. With every change, the harp has always been there.
However, there is one thing that did not remain. That is one of Guinness' famous slogans: Guinness is good for you. We will get back to this matter when we talk about the nutrition facts of Guinness. For now, though, let us discuss its varieties first.
Guinness Beer Varieties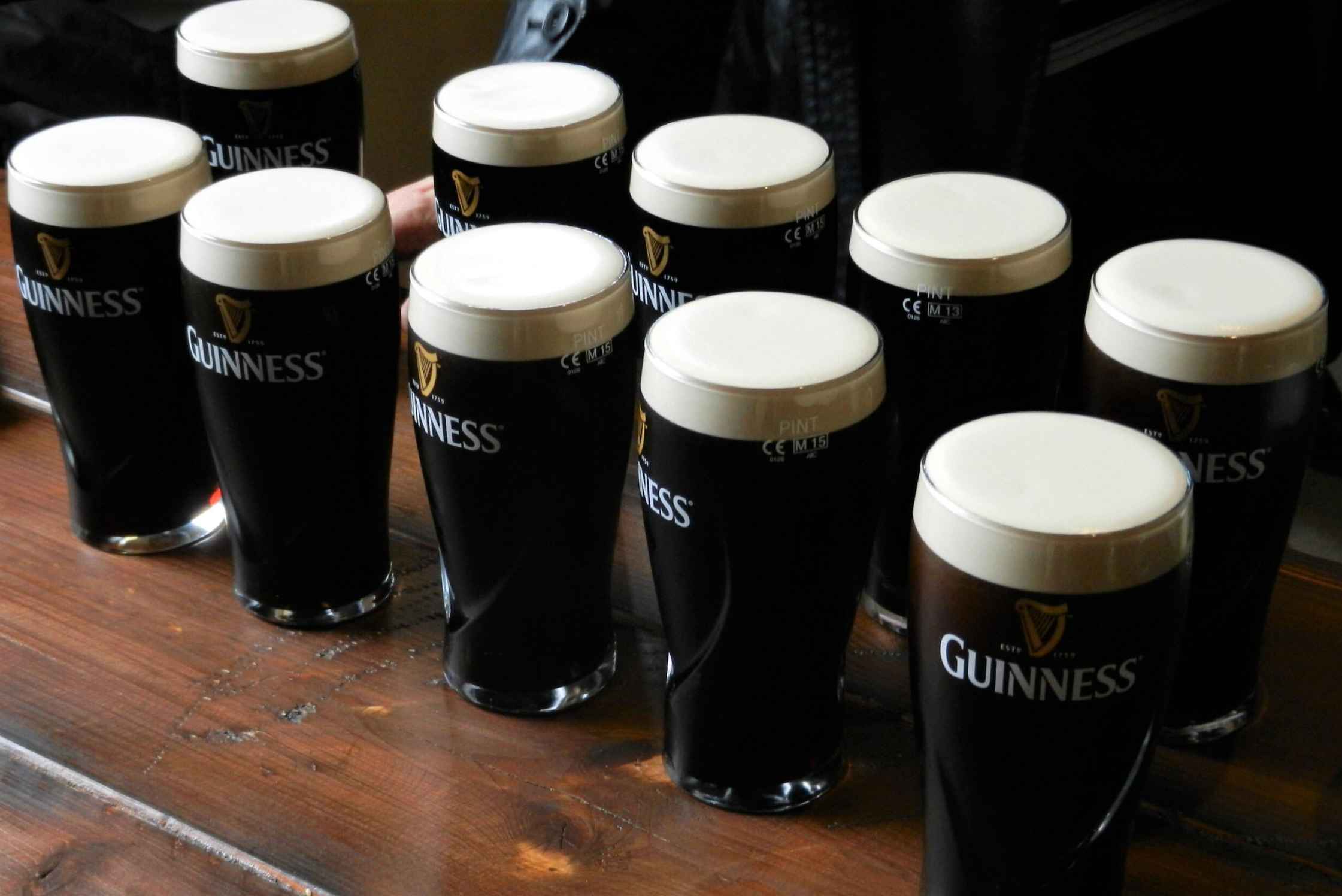 As we have said above, Guinness has been in the business for more than 250 years already. To add, they are now operating in more than 100 countries. As you can see, the company has truly advanced through the years. However, these numbers are not the only proof of the company's advancement.
Guinness now has a wide array of selections from only having three variations before. It now even has options only available in particular locations or for a limited time! In other words, whatever type of beer you are after, Guinness probably has a can or bottle for you!
With that, we would not be able to discuss every variety down. However, we will talk about some of the most popular ones here.
Guinness Draught
Quick Look:
Appearance: Dark Ruby Red
Aroma: Roasted Coffee
Flavor: Sweet and Bitter
ABV: 2%
Guinness Draught is also simply known as the Black Stuff. It is not the first beer the company came up with, but it could be safe to say it is Guinness' best.
With that, it might be the best time to note that if you look closely, we used Guinness Draught as the basis for the general looks of Guinness beer. After all, when talking about Guinness, it is this variety that usually comes to mind first!
Guinness Hop House 13
Quick Look:
Appearance: Gold
Aroma: Sweet and Fruity
Flavor: Hoppy and Malty
ABV: 1%
Guinness Hop House 13 is the beer to grab if you want more hop. After all, its brewer shared the sentiment. Hence, the creation of this beer!
Guinness Foreign Extra Stout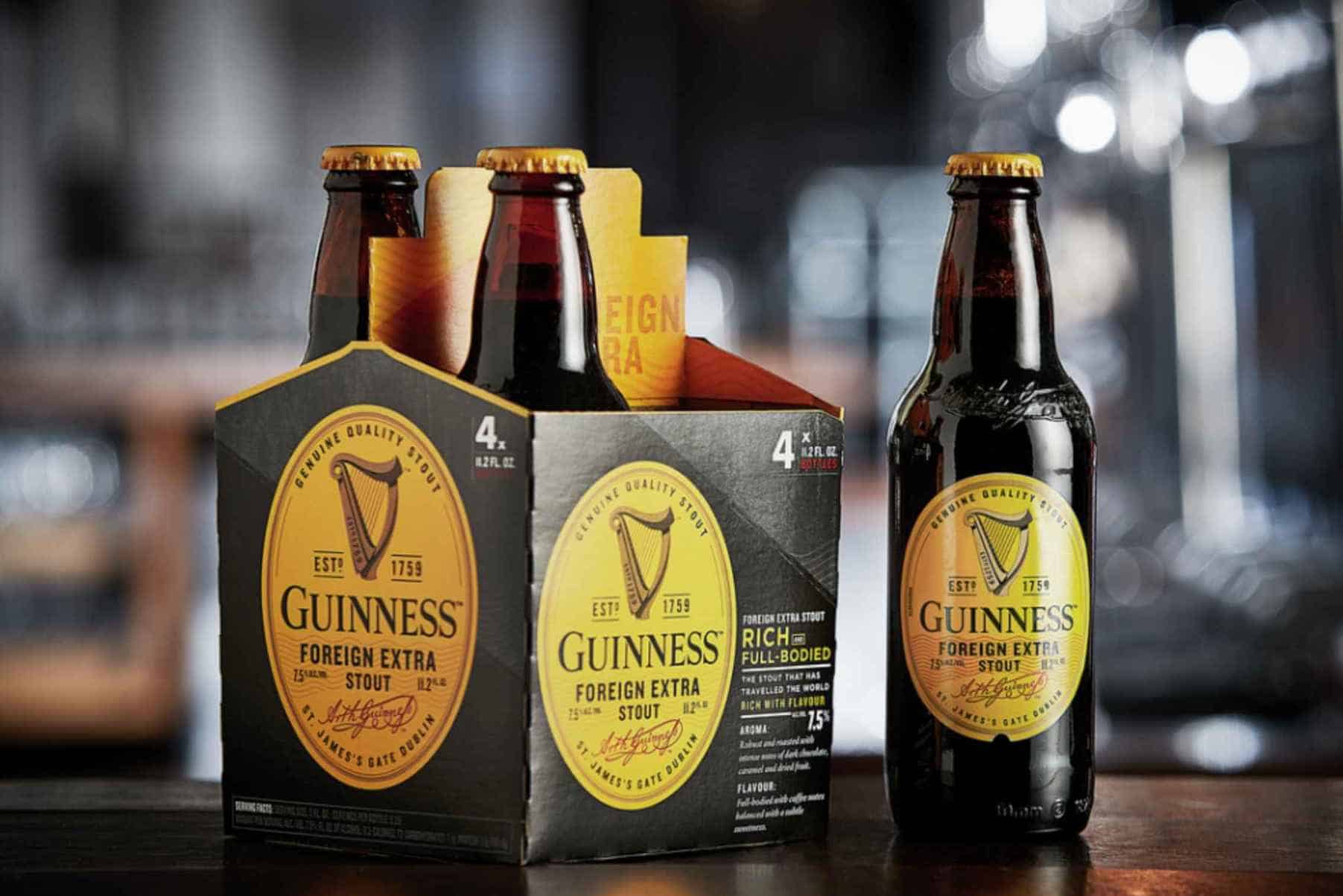 Quick Look:
Appearance: Black
Aroma: Dark Chocolate and Dried Fruits
Flavor: Coffee Notes
ABV: 5%
One could say this beer is a level-up of the trademark notes of Guinness beers. With that, Guinness Foreign Extra Stout is the beer to grab if you like your drinks strong.
Guinness Smooth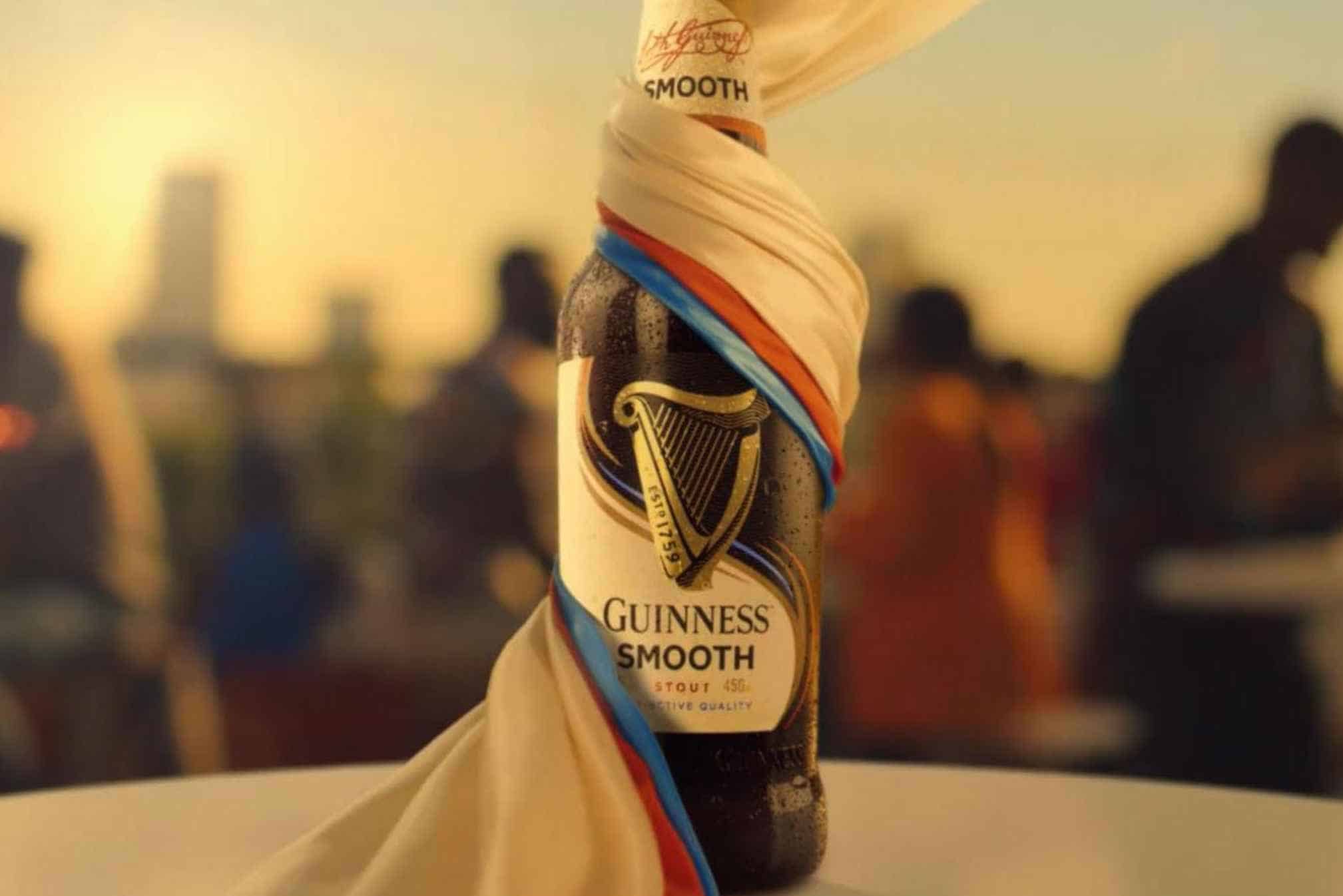 Quick Look:
Appearance: Dark Ruby Red
Aroma: Sweet Chocolate Caramel
Flavor: Sweet and Bitter
ABV: 5%
On the other hand, you might like your drinks smooth. If so, Guinness Smooth is the one you want to try out if you still have not taken a sip of it!
Guinness Original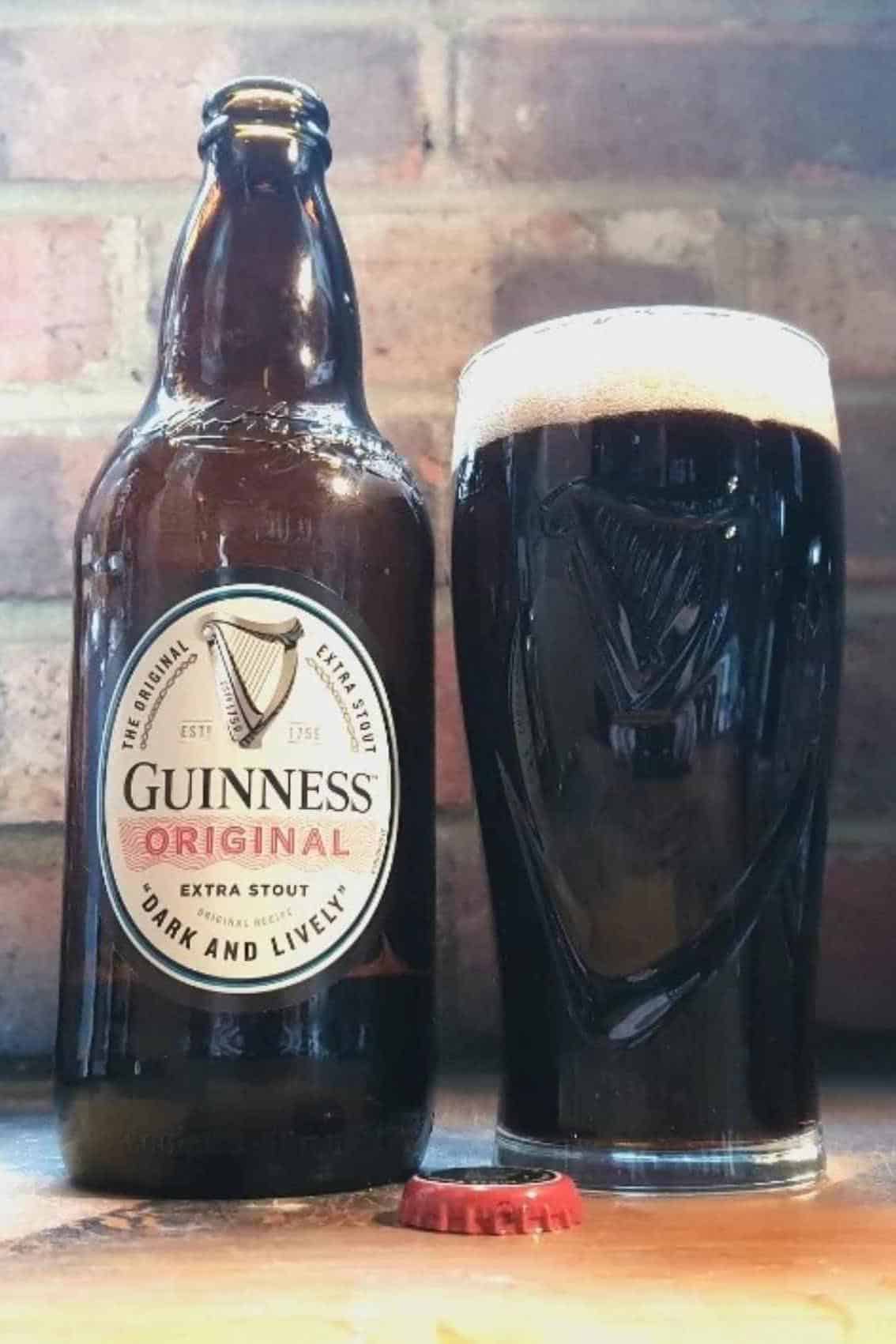 Quick Look:
Appearance: Dark Ruby Red
Aroma: Coffee and Dark Chocolate
Flavor: Sweet and Bitter
ABV: 2%
Of course, we cannot forget to include Guinness Original. One could say it is the father of all Guinness beers, after all! Get a sip of this variety, and you will likely taste traces of it in every can or bottle of Guinness beer you will ever taste.
Other Guinness Beers to Check Out
As we have said, we will not be able to discuss all the Guinness beers there are. However, here are other varieties that ought to receive some love too:
Guinness Extra Stout
Guinness Special Export
Guinness Baltimore Blonde
Guinness Over The Moon Milk Stout
Guinness Nitro IPA
There is still more Guinness beers than you see on this list, so you might want to keep your eyes peeled! If you go on the hunt, you will likely find a Guinness bottle or can that is not here. We say, if there is no harm, always go and give unfamiliar Guinness beers a try! You might just find your next Guinness beer favorite!
The Nutrition Facts of Guinness Beer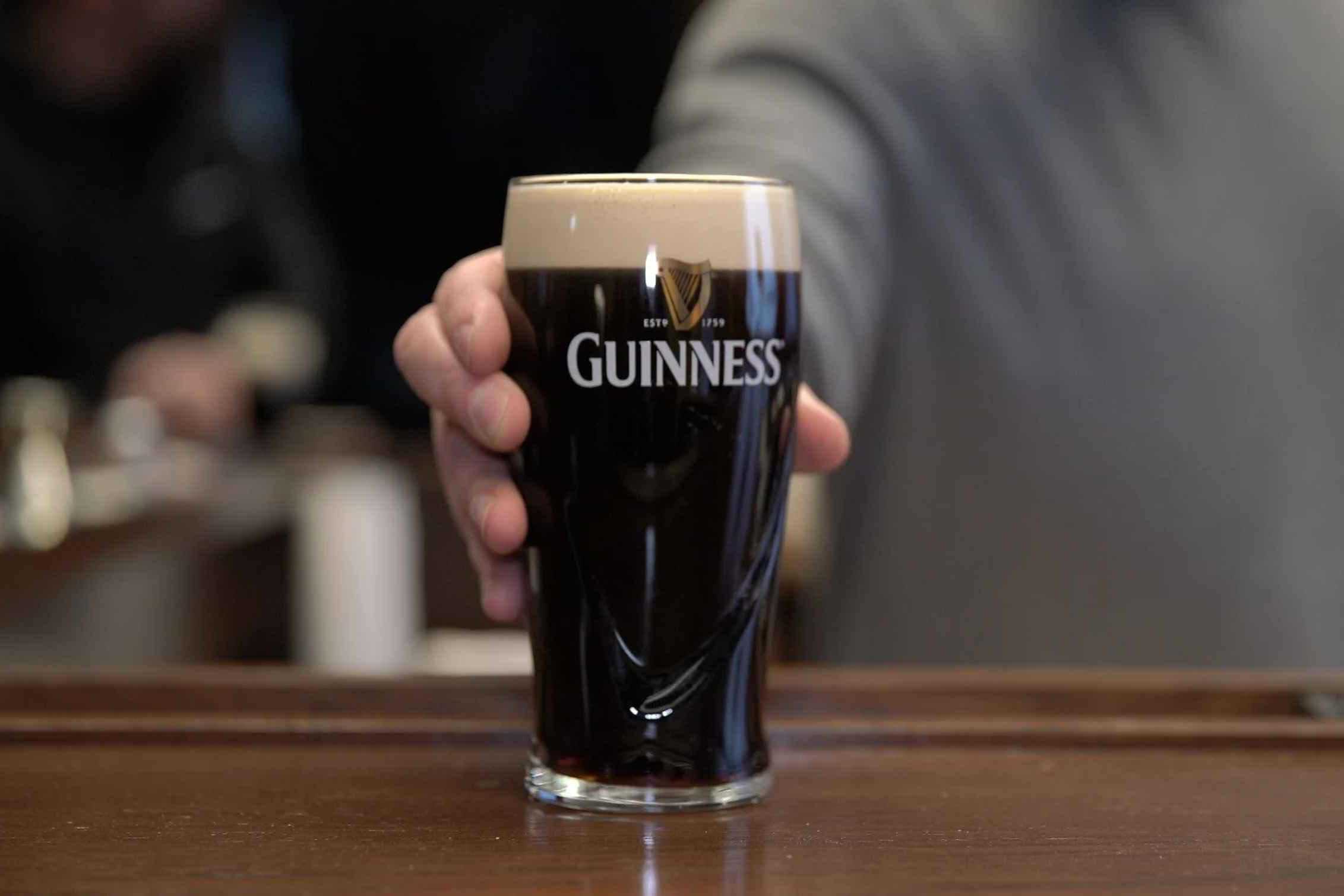 Generally, water, grains, herbs, and yeasts make up a Guinness beer. With that, let us see how these things affect the overall nutritional value of Guinness beer.
Generally, regular beers have around 140 calories, 10 g of total carbohydrates, and 5% ABV. With that alone, one can see that Guinness beer can be a good choice if one is looking for a regular beer with lower calorie, carbohydrate, and ABV counts. However, does that make Guinness a healthy beer? Well, let us talk about that next.
Is Guinness Beer Good for You?
"Guinness is good for you." Earlier, we mentioned that Guinness used the slogan above at some point. We have now gotten up close and personal with the Guinness beer. With that, let us discuss how true Guinness' previous slogan was.
Well, the answer is not that straightforward. It is both a yes and a no, depending on the situation. Guinness beer has fiber, folate, iron, and many other good things. Despite all these benefits, the drawback of drinking beer still outweighs it.
However, if one is going to grab a can or bottle of beer, it could be a good choice. In addition to the goods it has, the company has recently changed its filtration process, now making it suitable for vegans.
In summary, Guinness is not healthy enough to serve it on tables daily. However, if one is going to grab a can or bottle of beer, it can be a healthy choice. Do not forget that in moderation, that is!
Final Words
There you have it! Our Guinness beer guide!
We hope we helped you get to know the Guinness beer today. If you have other beers you want to know better, then you might want to give our other discussions a visit. We still have plenty of beers to introduce to you!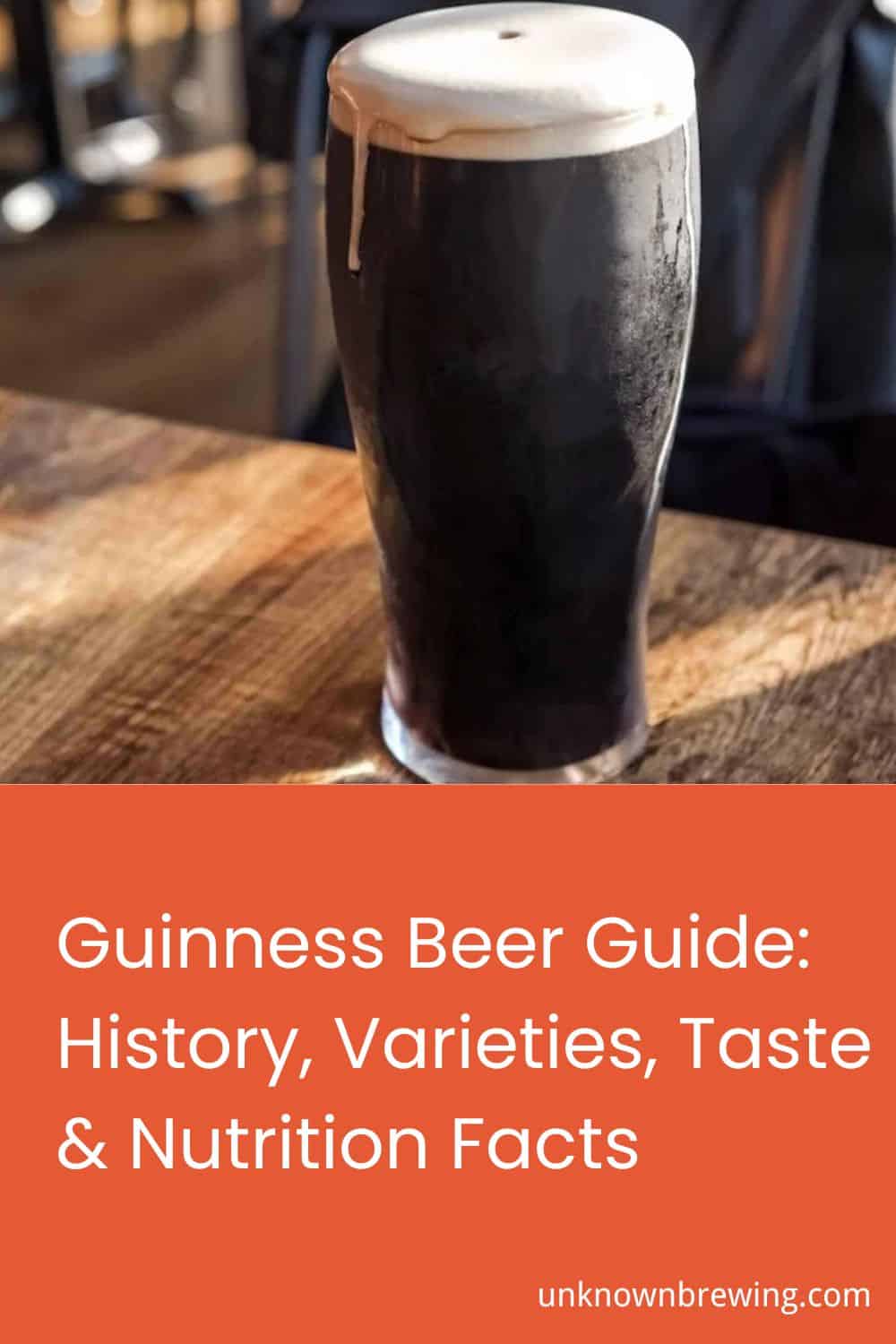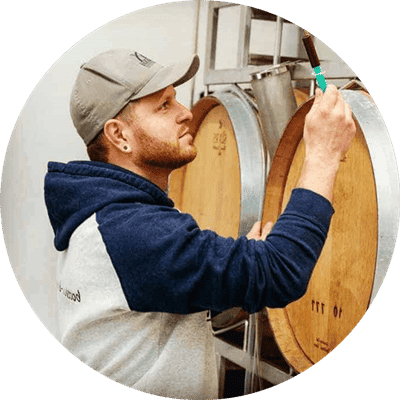 As a homebrewer, Michael would get frustrated about the lack of brewing information on the internet. After hundreds of gallons of spoilt batches, Micheal had enough. And he founded Unknown Brewing as a resource for homebrewers.