Green beer is not something you see every day. However, it sure is a fun sight to see when you do. It makes an already fun drink look more, well, fun!
That is not all there is to this drink, though! Making green beer is also easy-peasy. With all that, this recipe can be a great way to lighten up a party without difficulty!
With that, let us talk about how to make green beer now. Let's go!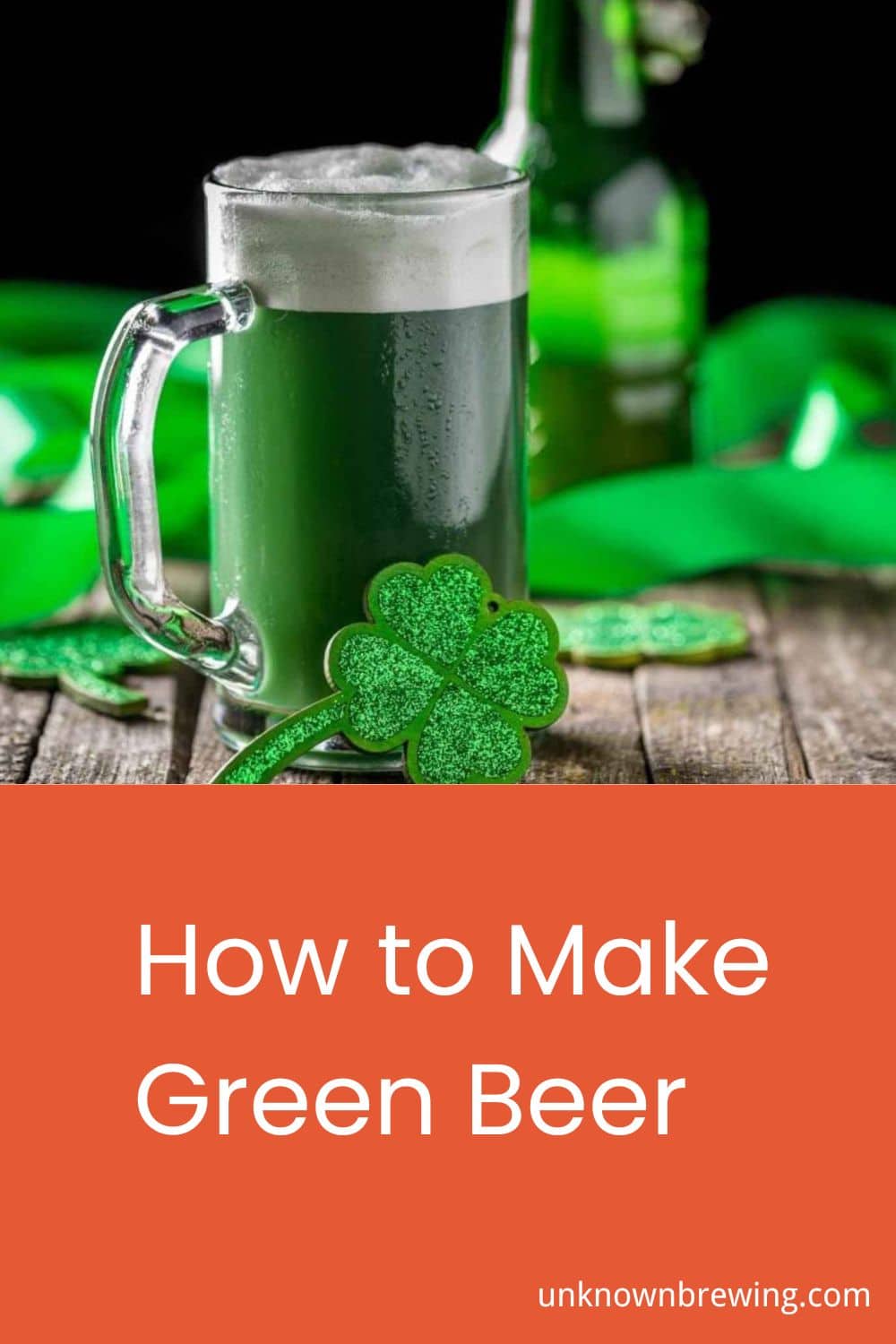 Why This Recipe Works/ Why We Like This Recipe
As we have already said, this recipe can make an already fun drink more fun! Additionally, this recipe is not only fun to see and drink. It is also fun to do!
This recipe can easily fit many festive occasions. With that, it can help parties and gatherings keep in line with the seasons to the dot!
This recipe is easy to make and serve, enough to be fail-proof. One does not need exceptional skills to have this drink on the table. Additionally, its equipment and ingredients are few and easy to acquire!
What You Will Need
We were not kidding when we said this recipe is easy! As you can see, you only need two things and two ingredients for it!
Ingredients:
Equipment:
How to Make Green Beer Recipe
Are you ready to party and have everything ready? If so, then let us make some green beer right now! There are six steps, but you might be surprised. It might take you less than a minute to finish all these steps!
Step 1. Find Some Clear Beer
Most beers will work for this recipe. It does not matter if it is from a can or bottle. However, you want to consider the clarity of the beer itself. For best results, you want to get a clear beer.
Step 2. Open the Beer
Once you have your beer, you want to open it for this step.
If you are making more than a glass of green beer, you want to open every can or bottle before proceeding to the next step.
Step 3. Pour the Beer
Grab your glass and pour the beer in it. Any vessel of your choosing could work for this recipe. However, it would be best to get a clear glass to get the most out of the experience.
Step 4. Put a Drop of Food Coloring in the Mix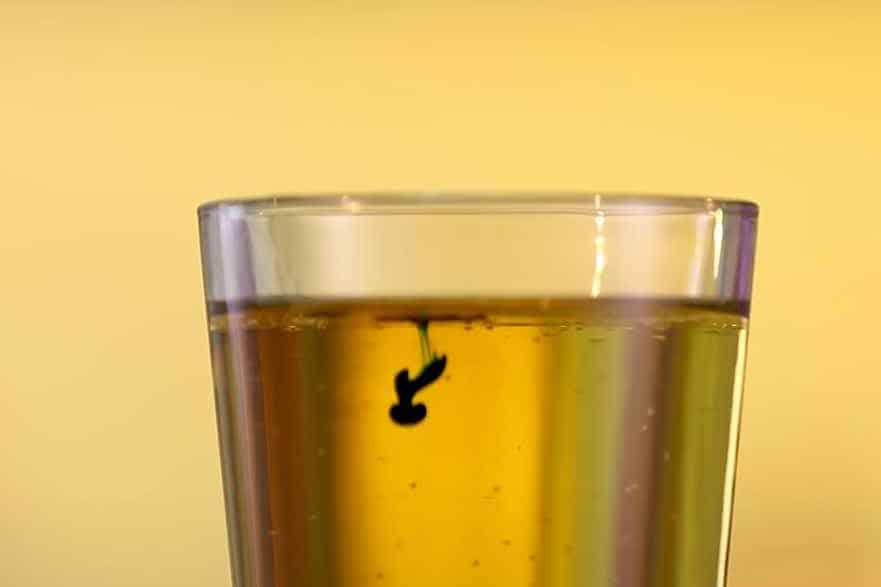 Here, you want to get your green food coloring. Almost any type of green food coloring can work for this recipe, but a liquid one might work best. Put a drop of it in the mix.
Step 5. Stir the Beer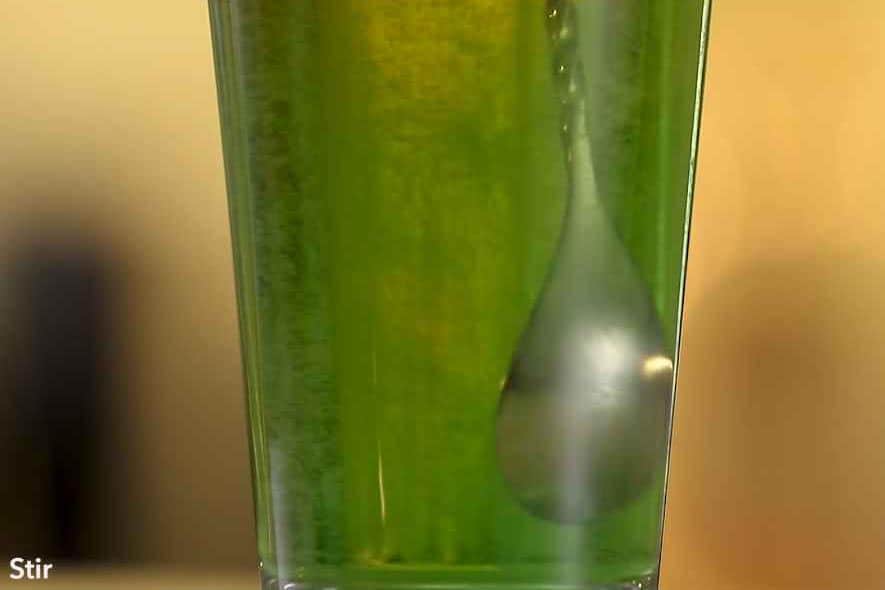 Get your stirrer and stir well. You want to keep stirring until the food coloring blends with the beer.
This step generally does not take long. However, if you use gel or paste food coloring, it might take some time.
Step 6. Put Another Drop of Food Coloring in the Mix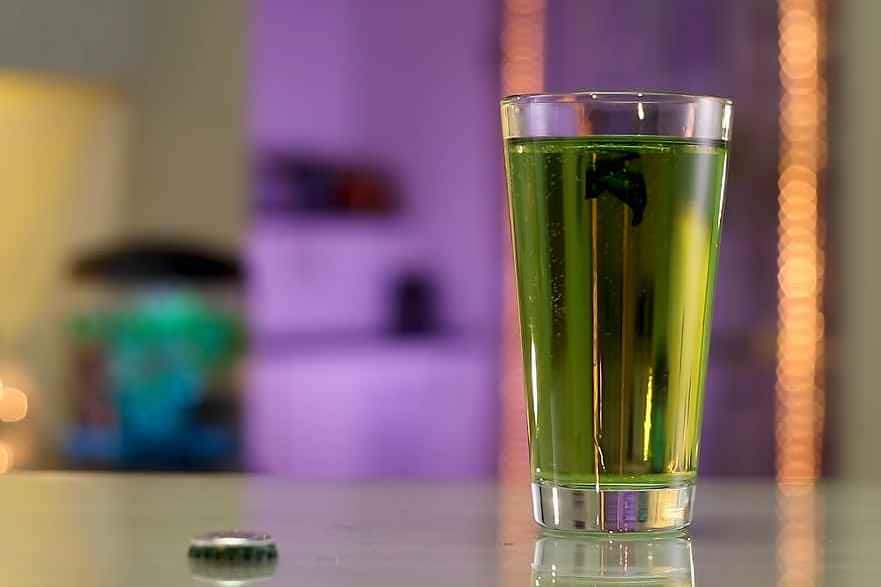 This step is optional. If you think the beer is not green enough yet or you are after a particular shade, keep adding another drop of food coloring until you get it.
Step 7. The Final Stir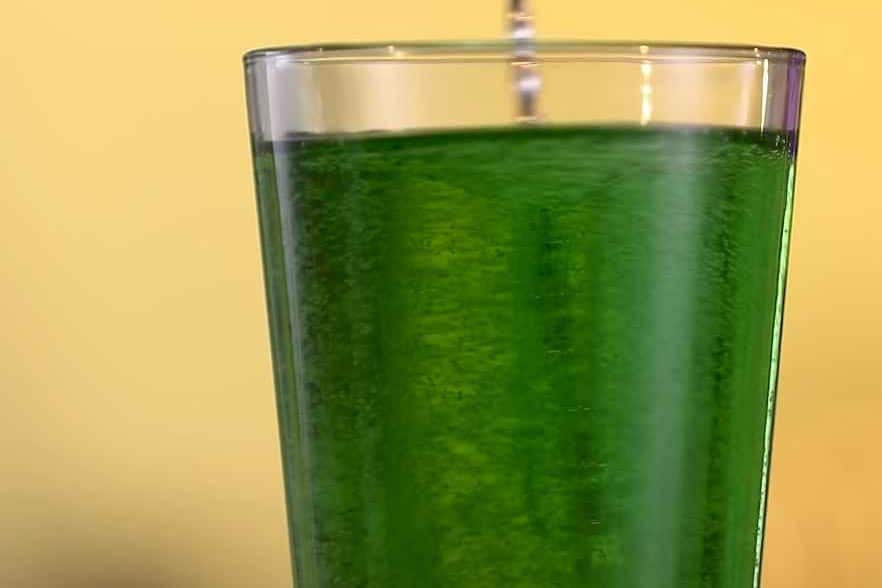 Give your green beer a final stir before serving it to make sure the food coloring has blended with the beer well.
If you use another food coloring than the liquid type, make sure you do not skip this step.
Note: Do not use too much food coloring. Generally, the food coloring will not alter the taste of the drink. However, too much of it will eventually affect the beer's flavor.
Tips and Tricks
Choose the right type of food coloring. As you might already know, there are different types of food coloring. While every type will likely work for this recipe, some work better than others. To ensure the process is as hassle-free as possible, consider opting for liquid food coloring.
Add the food coloring drop by drop. If you are after a particular shade of green, add the food coloring drop by drop. One drop goes a long way!
Add the beer first. As you can guess, you can change the order of the steps above, but it would be best to follow them to the dot. It lessens the possibility of adding too much food coloring for your liking by doing so.
Use a glass and not a cup. Use clear glass to get the best of the experience. Using anything else would not change the taste of the beer, but it could take away from the whole experience.
The more, the better. It would be best to start with more than a glass. This way, you do not have to keep making the drink. Additionally, it would be easier to control the shade this way.
FAQ
Will the Food Coloring Alter the Taste of the Beer?
As we have said above, the food coloring should generally not alter the taste of the beer. However, it can do so when one adds too much of it to the mix. With that, ensure you control how much you put into each batch.
Is There Another Way to Make Green Beer?
Using some food coloring might be one of the easiest ways – if not the easiest – to make green beer. Still, it is not the only way to do so. For example, you can use some chlorophyll, matcha, or spinach. However, keep in mind that, unlike food coloring, these could alter the taste of the beer.
What Are the Best Beers to Use?
As we have said, you can use any beer for this recipe. However, it would be best to opt for a clear one for the experience. Some of the beers you might want to try for this recipe are Heineken and Budweiser.
Can I Use Other Food Coloring?
If you want to try your hands at making different colored beers, you are in for a treat because, yes, you can use other food colorings for this recipe! Follow the same steps, but change the green food coloring with your desired color.
Summary
Are you still wondering how to make green beer?
Today, we showed you how to make green beer in 6 steps. As you have seen, this recipe is a fun one that is also easy-peasy to do. It is a recipe that could come in handy when the busy festive seasons arrive! It will not only amp up your parties and gatherings but also not give you a hard time!
We hope we helped you find another recipe to add to your collection today. If you want more fun recipes like this, feel free to visit our other discussions!
7 Easy Steps to Make Green Beer (Step-by-Step Guide)
Course: brewing
Ingredients
1 pack of green food coloring

1 can or bottle of beer
Directions
Get a clear beer.
Open the beer.
Pour the beer into a clear glass.
Put a drop of green food coloring.
Stir the mixture until the food coloring and beer blend together.
Keep putting a drop of green food coloring until you get the shade you want. (Optional)
Stir the beer again before serving.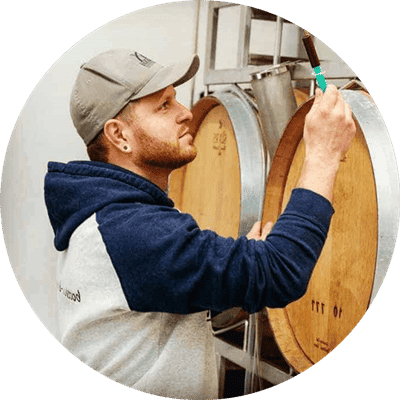 As a homebrewer, Michael would get frustrated about the lack of brewing information on the internet. After hundreds of gallons of spoilt batches, Micheal had enough. And he founded Unknown Brewing as a resource for homebrewers.