Brewing high-quality beer requires precise pH control. The pH readings during different brewing steps directly affect the beer's appearance and taste. With this article, let's explore what is the pH of beer and why it's so essential to the process.
What is the pH of Beer?
When homebrewers measure the pH of a solution, they determine its acidity or basicity. Anything above seven on the pH scale is alkaline, while anything below five is acidic.
Depending on various elements, the beer's pH can fluctuate greatly. These elements include the beer's variety, brewing method, and even its age. Generally speaking, though, it falls within 3.5 to 5.5 on the pH scale. Most beers typically sit at an acidic 4.
Relying on the beer type, its pH may also vary. For instance, a sour beer such as Lambic is purposely made to be more acidic and could have a pH of 3 or lower, while ales can have a higher range of around 4.
Therefore, it's critical for brewers to understand the optimal pH levels for each type of style when crafting their beers in order to get the desired flavor profile that they are aiming for.
The pH of Common Beers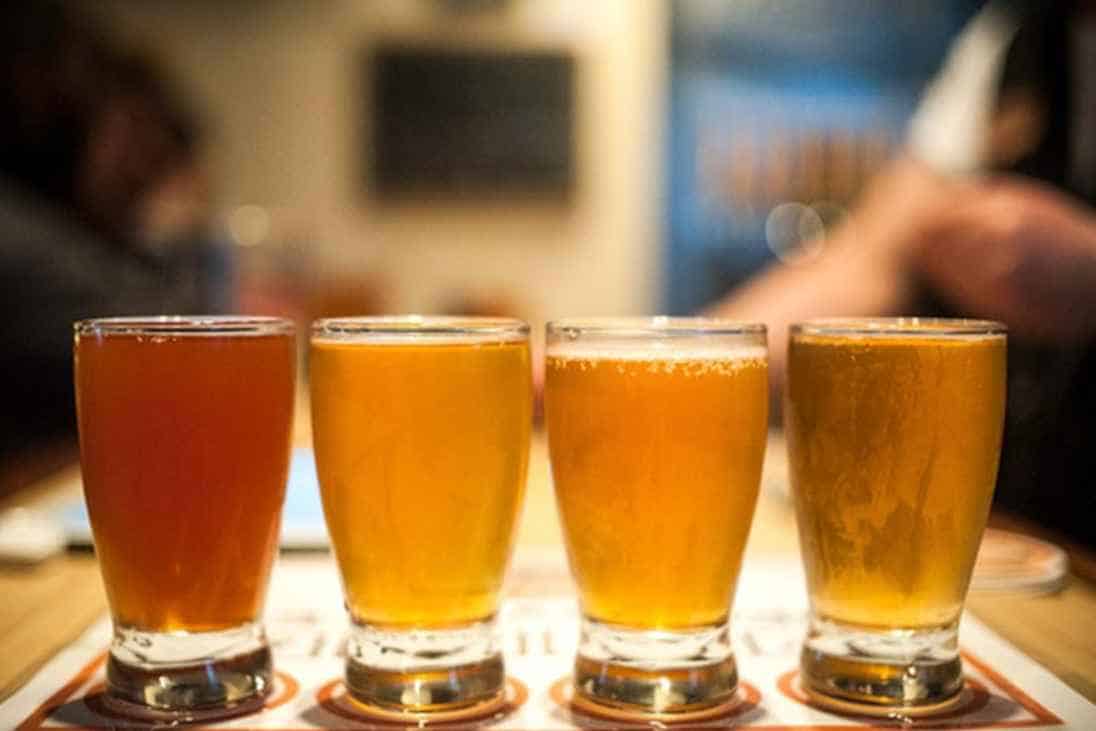 To better understand the most common pH levels in beer, we've prepared this easy-to-read chart outlining some of the more popular beers.
| | |
| --- | --- |
| Beer Type | pH Level |
| Pale Lager | 4.2 – 4.6 |
| Barley Wine Ale | 4.0 – 4.5 |
| Blonde Ale | 5.1 – 5.4 |
| Hefeweizen | 4.1 – 4.5 |
| Pale Ale | 5.1 – 5.4 |
| Weissbier | 5.0 – 5.4 |
| IPA | 5.3 – 5.4 |
| Amber Ale | 5.3 – 5.5 |
| Gueuze | Lower than 3 |
| Irish Red Ale | 4.1 – 4.4 |
How to Measure the pH of Beers?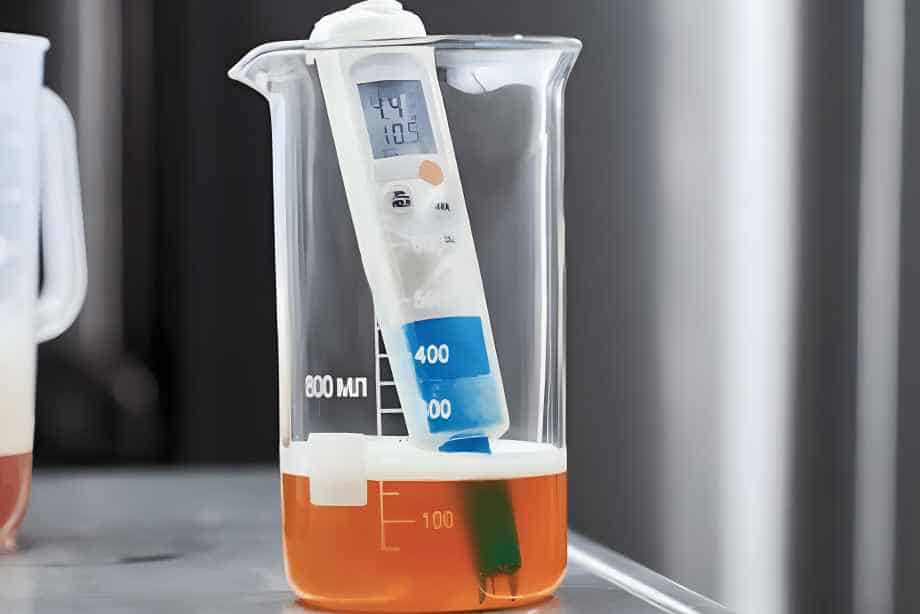 If you're a brewer aiming to measure the pH level of beer, it's in your best interest to find a reliable pH tester. Litmus paper can be helpful for academic purposes, but it won't give you a precise reading.
When looking for testers, opt for ones with an accuracy rating of ±0.01 pH and above. This will ensure more precise results!
To assess beer's pH levels, you must have a pH meter or strips especially created for measuring a liquid's acidity. Follow the steps below to get accurate results using your desired equipment:
Calibrate the pH meter according to the instructions. It typically involves soaking the electrode in a pH buffer solution with a known pH value and adjusting the meter to read the correct value.
To get the most accurate pH reading, make sure to use a clean and uncontaminated beer sample. Do not let any other foreign substances come into contact with the beverage. It includes your hands!
Immerse the pH meter electrode into the beer sample until its readings become stable, then view your results on the meter screen. It can take a few seconds to show up.
Some pH strips might show colors based on the acid levels of your beer. It's essential to know that beer consists of various compounds, and its pH can differ depending on factors like temperature, the type of beer, or even how long it has been aged.
It's why evaluating multiple samples from the same batch should be done to get an accurate average pH value.
Why is the pH of Beer Important?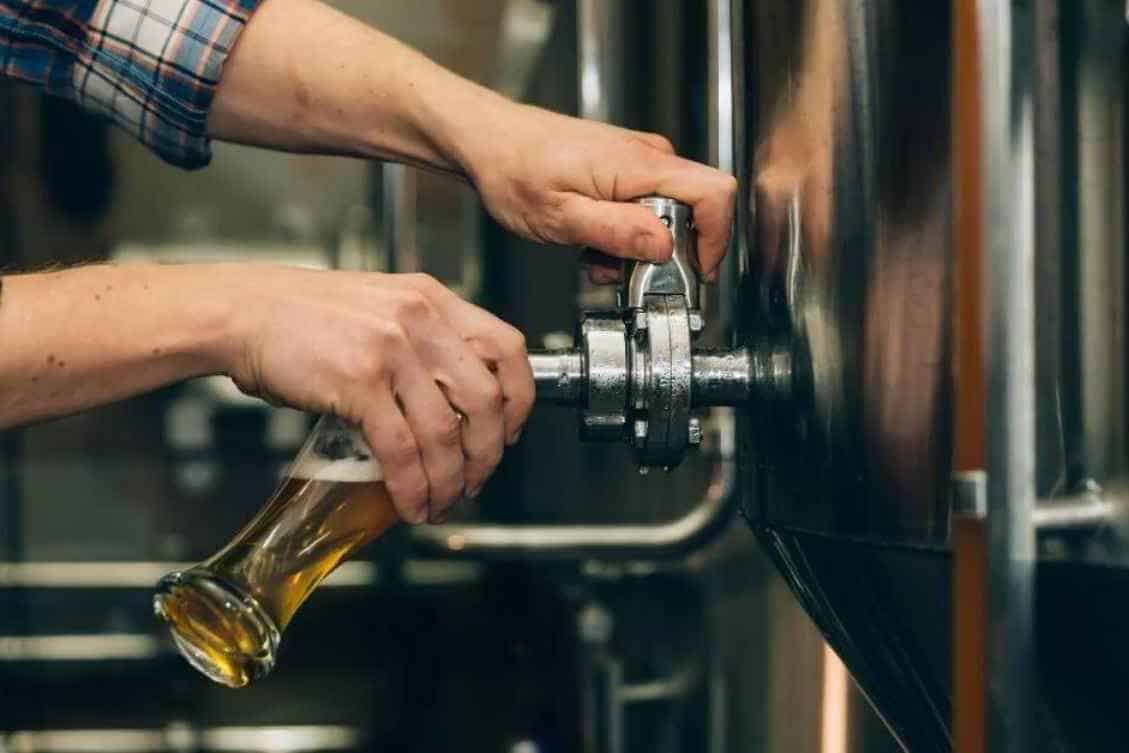 The pH of beer is vital for several reasons, including:
Flavor
Brewers strive to craft the perfect taste. They can regulate it by targeting a particular pH range for each beer variety. A too-acidic beverage (low pH) might be overly tart or sour.
Meanwhile, if it's not acidic enough (high pH), its flavor could be bland and flat. It's all about finding the right balance of acidity!
Stability
Further, lower pH inhibits bacterial contamination when storing the finished drink. Thus, you must be aware of your brew's acidity levels at all times during the fermentation stage.
Beer's pH can have a notable impact on its longevity and stability. Lower pH levels make beers risky to bacterial spoilage.
Meanwhile, higher acidity creates conditions that lead to oxidation deterioration. Thus, the optimal balance is essential for creating a delicious beer with an extended shelf life!
Efficiency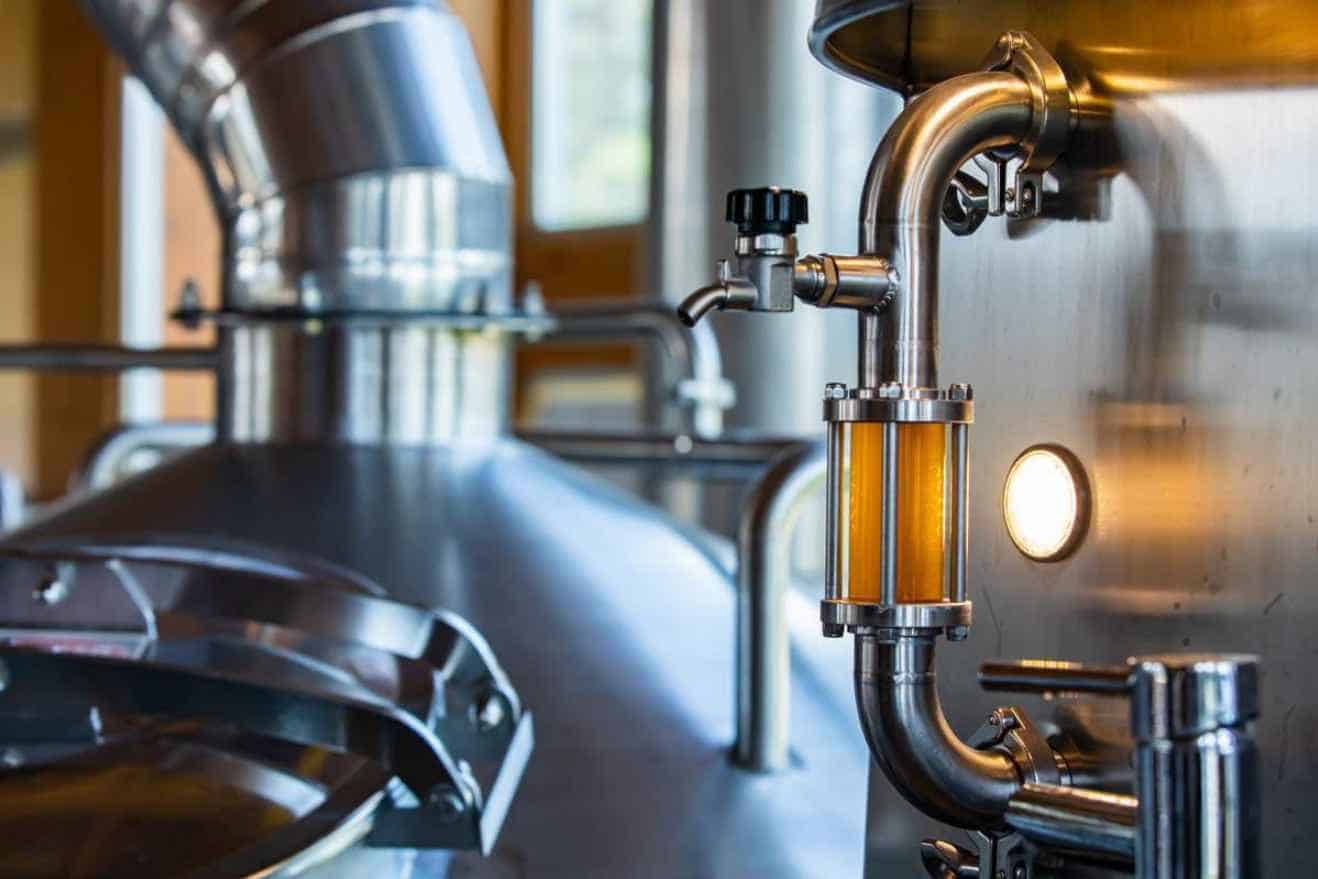 Beer's pH rate plays a vital role in its brewing process. Enzymes that function to convert starches into sugars during the brewing procedure work most effectively within specific pH parameters.
If the pH is not right, these enzymes will not be as productive. It can affect the beer's resultant flavor profile.
Consistency
Monitoring and handling pH levels are one means by which a brewer can guarantee uniformity throughout their brewing process. The consistency in beer brewing is vital. It's to ensure that each batch of brew has the same flavor, hue, and aroma.
Keeping the correct pH level of beer is critical to acquire its preferred taste, stability, and uniformity through the brewing process. Also, evaluating and retaining the pH degree allows a more efficient production.
How to Adjust a Beer's pH?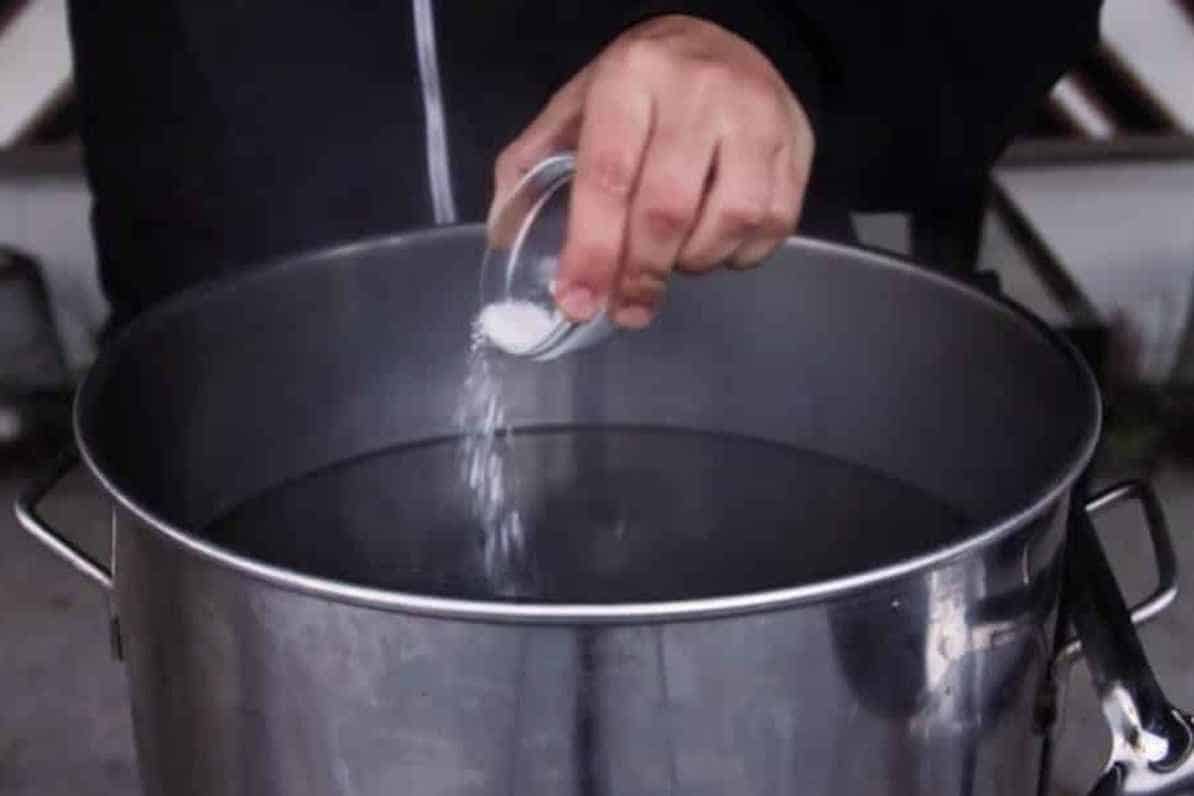 Crafting the perfect beer requires precise manipulation of its pH level. It's a process requiring exquisite care and attention to detail.
Too much or slight alteration in the pH could affect your beer's flavor and quality. To help you out, here are some valuable guidelines for adjusting the pH of beer:
To accurately measure the pH of your beer, use a reliable pH meter or strips, as outlined in the earlier part of the article.
When creating a specific beer style, defining the desired pH range is crucial. Each type of brew has its own ideal level of acidity, and this may shift depending on where you are in the process. Knowing your desired pH will help ensure that your final product turns out perfectly!
If your pH is too low, you may add a base to raise it. Popular bases for brewing are sodium hydroxide (NaOH), potassium hydroxide (KOH), and calcium carbonate (CaCO3).
Keeping the correct pH level is essential for successful brewing, and if it's too high (or not acidic enough), an acid can be added to lower it. Commonly used acids in this process are lactic, phosphoric, and citric acid – all of which provide excellent taste as well!
Carefully and gradually introduce the base or acid into your beer, stirring thoroughly to ensure even dispersion. Measure the pH with each addition and fine-tune as necessary; too much base or acid in a single batch could cause an abrupt and pronounced alteration in its pH level.
Once you reach the optimal pH level, document exactly how much acid or base was used and what the final resulting value of your beer's pH is. This data will be invaluable for any upcoming brews that have the same recipe.
What are the Effects of pH on Beer?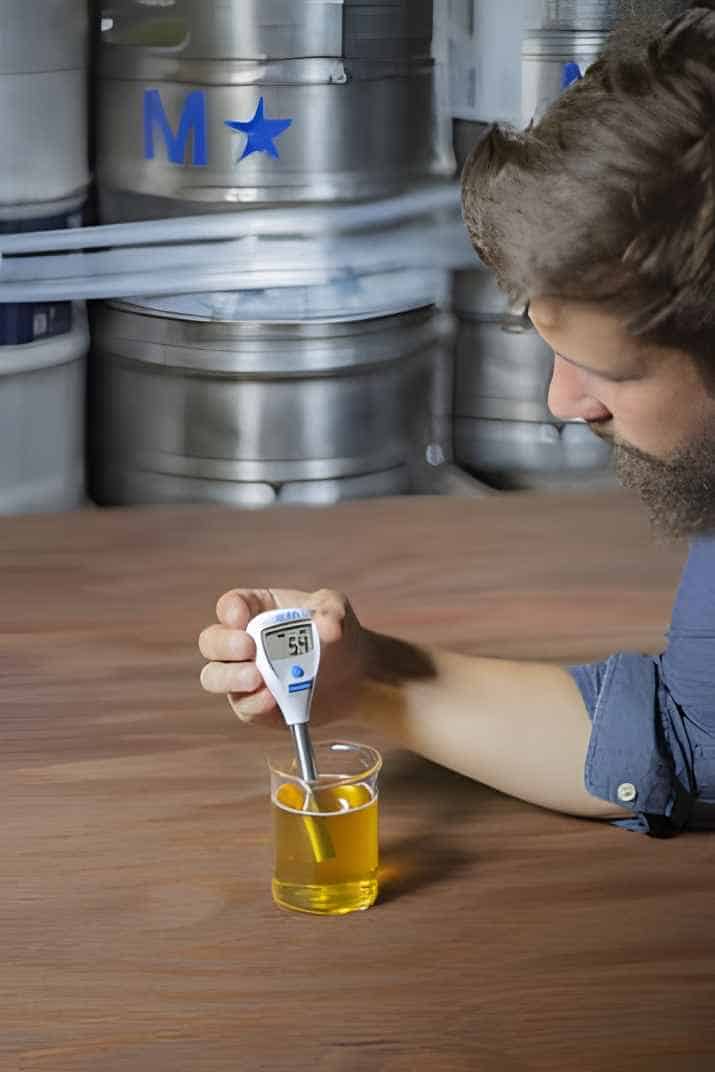 | | | |
| --- | --- | --- |
| Beer's Element | Acidic (Lower than 4) | Alkaline (Higher than 5) |
| Taste | More Sour | Lighter and Blander |
| Stability | More Prone to Bacteria | Less Prone to Bacteria |
| Shelf-Life | Shorter | Longer |
| Mouthfeel | Acidic | Light |
When it comes to adjusting the pH of beer, precision and accuracy are vital. The pH of beer can have several effects on its flavor, aroma, appearance, and shelf life. Here are some examples:
Flavor
Beer's pH level not only affects the overall taste but also contributes to its unique flavor. For instance, a beer with an acidic base (lower pH) will typically have more of a tart or sour profile. Meanwhile, beers that are less acidic (higher pH) may appear dull and flat on your palate.
Knowing this info, brewers take great care in achieving their desired outcome by targeting specific ranges for each style of brew they make.
Even though the pH level of beer affects its taste, it is not the sole factor responsible for creating its flavor. Hop bitterness, malt sweetness, and yeast aroma all contribute to crafting an exceptional-tasting brew. All in all, these features together make a unique character that partook connoisseurs can identify.
Aroma
Not only does the pH of beer affect its taste, but it can also have a potent mark on its fragrance. Acidity levels that are elevated can magnify hop aromas, while lower acidity will accentuate fruity and ester-y scents.
Appearance
The pH level has a direct effect on the color and visibility of beer. If a brew's pH is high, it may seem cloudy or hazy. However, if its pH drops lower, that same brew will appear clearer and brighter in hue.
Stability and Shelf Life
Did you know that the pH of beer plays an influential role in its shelf life? A beverage with a lower pH is more likely to succumb to bacteria and spoilage, whereas one with higher acidity may easily fall prey to oxidation.
Efficiency
The pH of beer is a critical factor in the efficiency and quality of its brewing process. Enzymes responsible for converting starches into sugars perform best within specific acidity ranges. If this acidic balance is too high or low, the enzymes may not function optimally, ultimately affecting the taste of your final brew.
Its pH profoundly affects beer's flavor, aroma, mouthfeel, and stability. Therefore, brewers take great care to precisely monitor and control the pH levels throughout the brewing process. It's to create a beer that meets their desired elements for each style.
In Summary
Understanding the aspects of pH and how to manage them during brewing is essential for brewers who want to produce delicious beer consistently.
After all, nearly every physical, chemical, and biochemical reaction occurring in the process is affected by pH! With a deep knowledge of this crucial factor, you'll be able to brew quality beers time after time.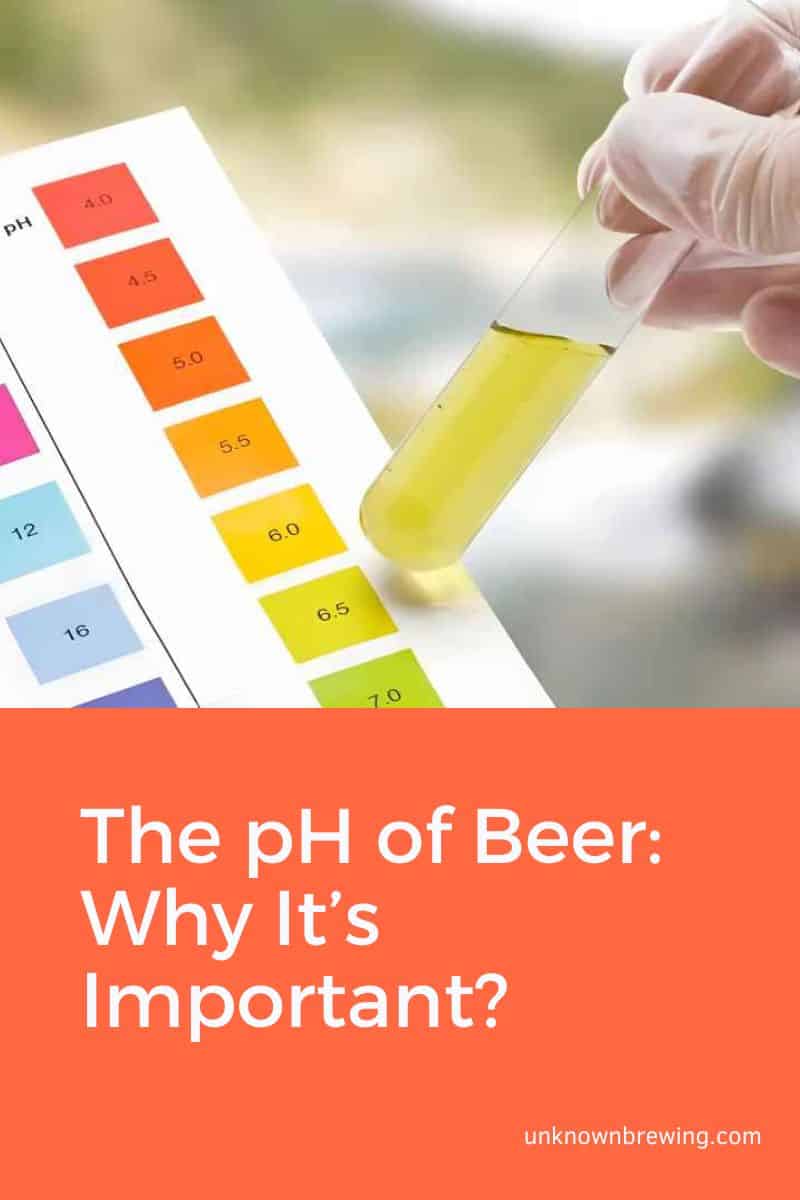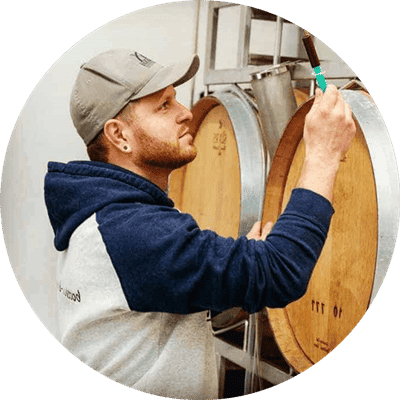 As a homebrewer, Michael would get frustrated about the lack of brewing information on the internet. After hundreds of gallons of spoilt batches, Micheal had enough. And he founded Unknown Brewing as a resource for homebrewers.