Are you interested in exploring the realm of beer and beer brewing? Then look no further! Our comprehensive list of the 20 Most Popular Beer Styles will help you become an expert on famous, recognizable beers in a flash.
1. Pale Lager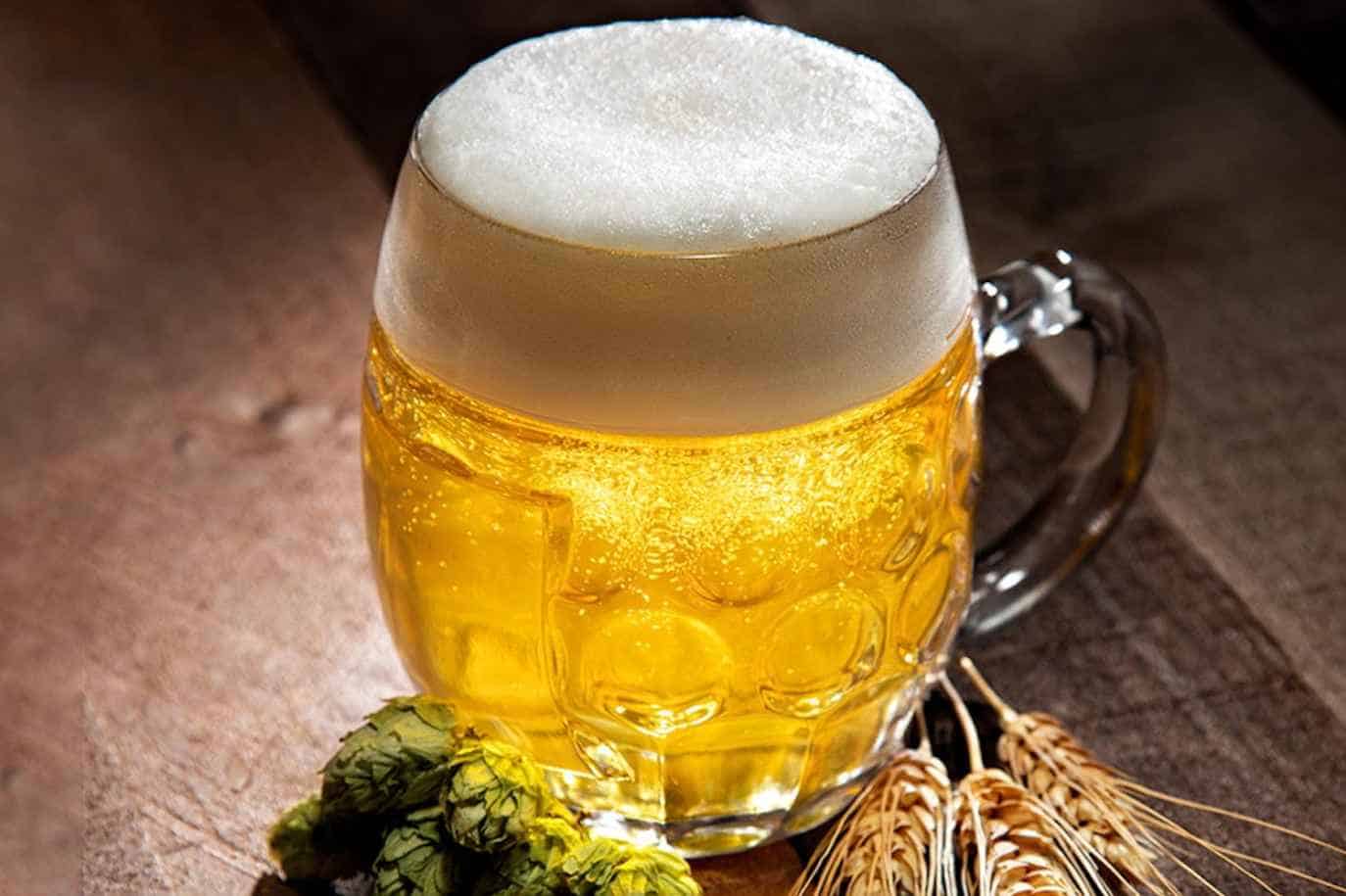 Color: 2-4 SRM
ABV: 5%
IBU: 5-15 IBU
For all beer enthusiasts, the crispness and great taste of a pale lager will be an undeniable pleasure. This type of lager is one of the most widespread beers in the world. From a variety of styles to choose from, you can appreciate this brew in many ways.
Although it's still classified as a "lager," its production involves techniques similar to those used for brewing pale ales, resulting in an exquisite mix with malty tones and hoppy notes.
2. Barley Wine Ale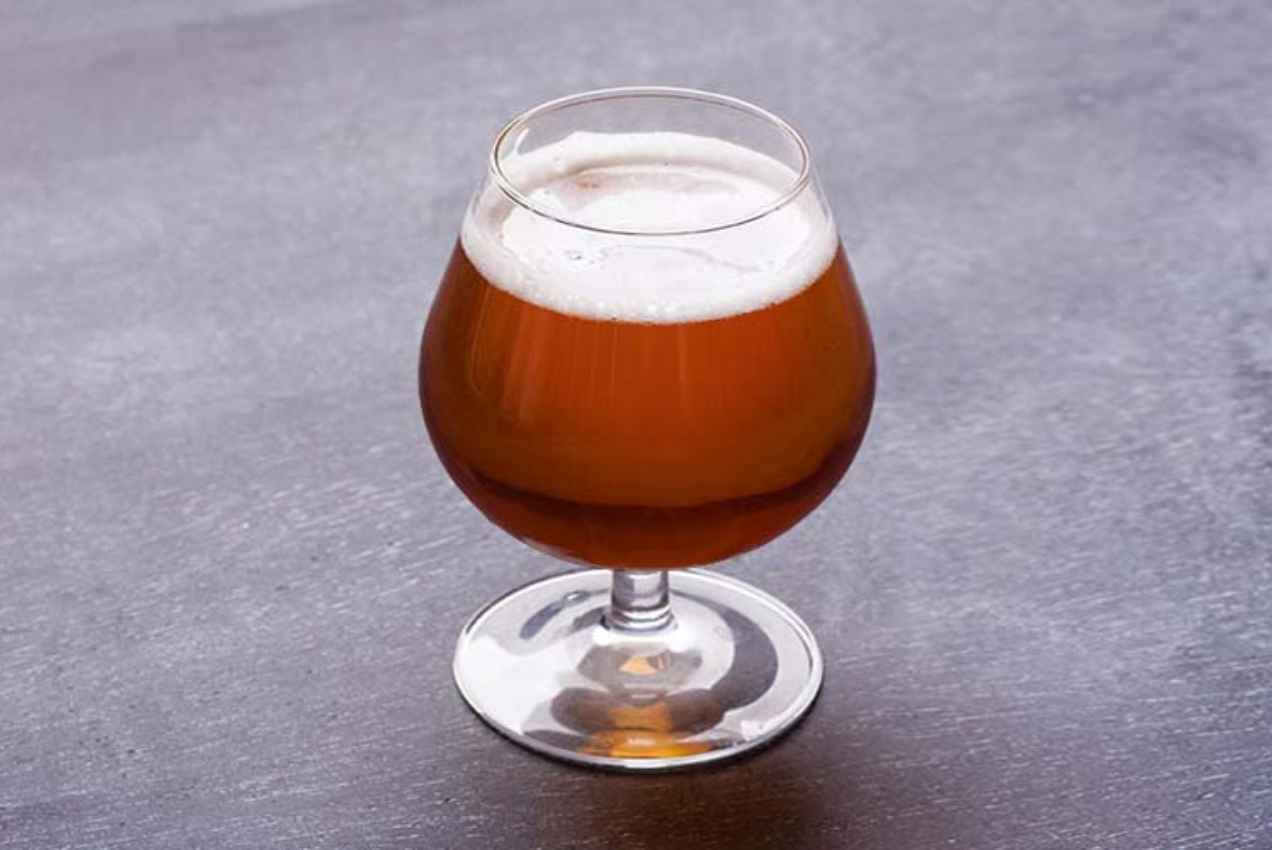 Color: 8-22 SRM
ABV: 6-12%
IBU: 35-120 IBU
Barley wine ale is a powerful and bold beer style that utilizes 100% malt for fermentation, resulting in an impressively higher alcohol content than other beers.
With hues of amber to dark red, the English variety has quite a low IBU compared to its American counterpart with amplified hop levels. Thus, it's no surprise why "wine" is part of this invigorating beer name.
3. Blonde Ale
Color: 2-4 SRM
ABV: 5%
IBU: 5-15 IBU
Blonde ale has been the pioneer of craft beers for years, constantly evolving to become what we know today. Nevertheless, they all seem to blur together in a sea of pale straw beer varieties.
Blondes distinguish themselves by combining light color, malt sweetness, and hoppy notes. This exquisite balance makes them a favorite among craft beer lovers everywhere.
4. Hefeweizen
Color: 2-6 SRM
ABV: 4-6%
IBU: 8-15 IBU
Hefeweizen is a light and delicately bitter German wheat beer known for its tantalizing clove and banana aroma. This German wheat beer has become one of the world's most beloved brews. With its refreshing taste, you can be certain to have an enjoyable time when drinking this classic beverage.
5. Pale Ale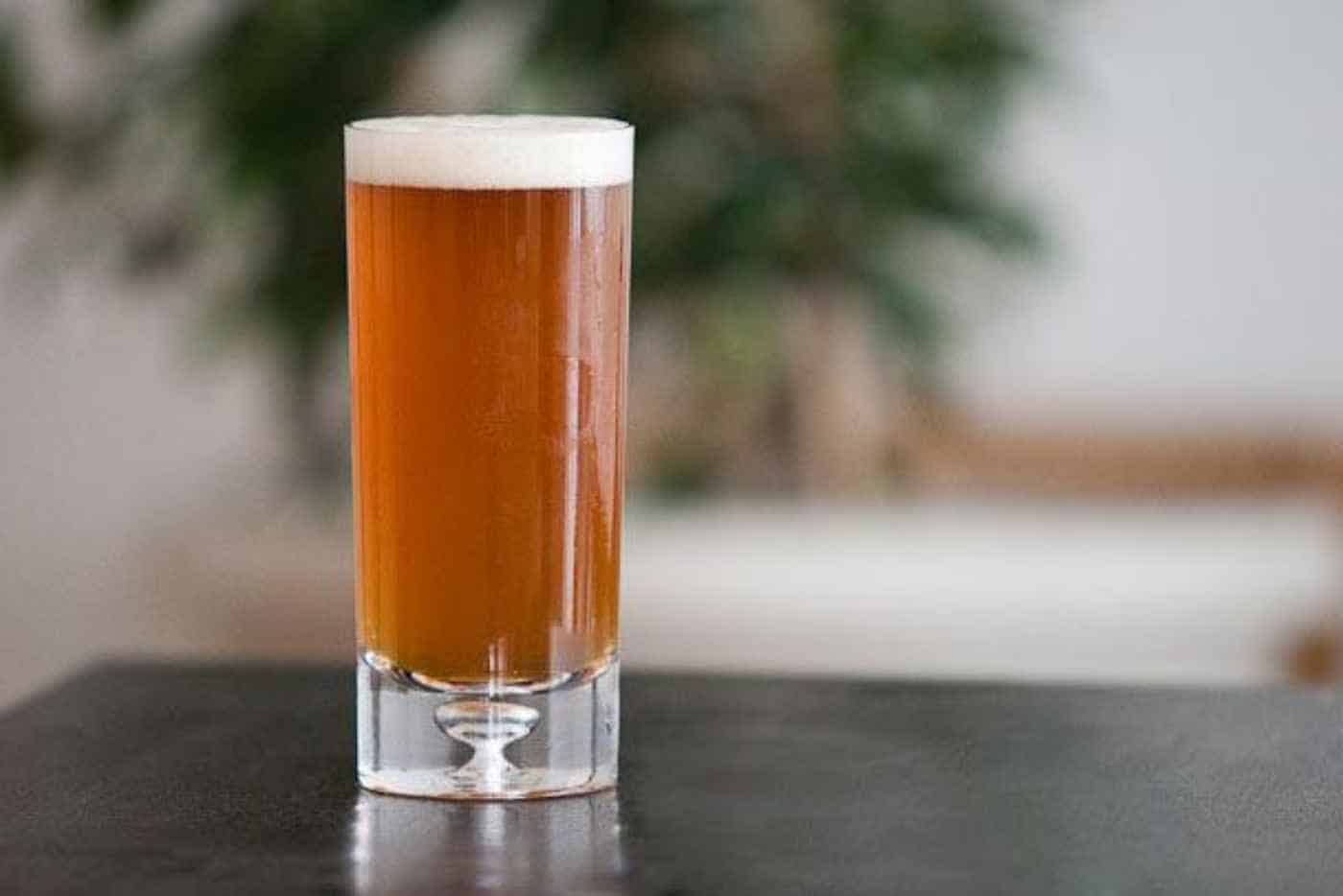 Color: 4-16 SRM
ABV: 4-6%
IBU: 20-50 IBU
Sandwiched between the heavy stouts and lagers stands a classic pale ale – light in color yet boasting an intense flavor profile. This beer blend is crafted from light malt to limit its SRM. However, that doesn't mean it isn't potent; quite the contrary!
With a robust bitter overtone, this type of ale can be found all over our global map, with variations ranging from American-style to Belgian varieties.
You could even sample English or Indian versions if you're feeling adventurous. No matter which tickles your taste buds, rest assured that there will always be a balanced touch of malty goodness present.
6. Weissbier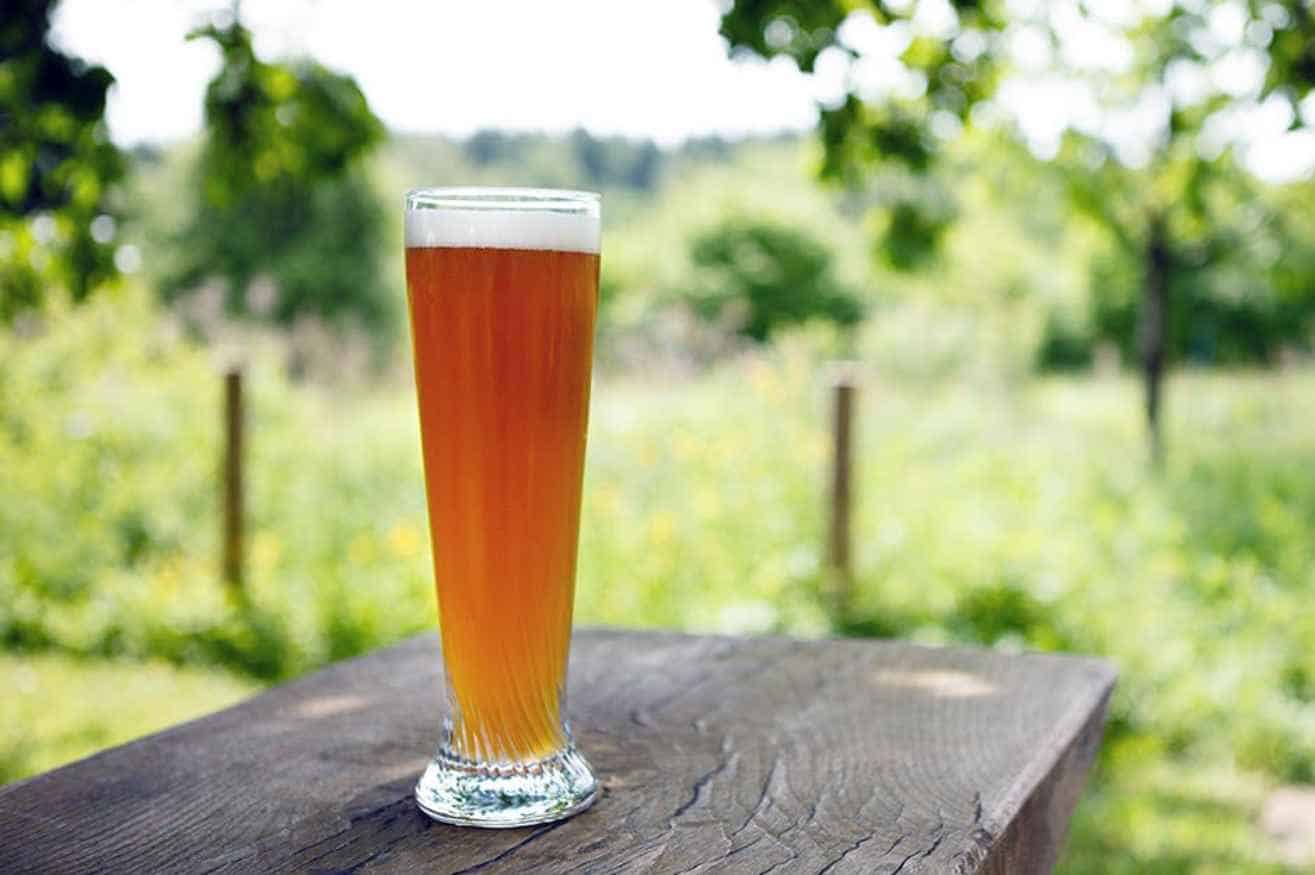 Color: 2-6 SRM
ABV: 4-6%
IBU: 8-15 IBU
Weiss beer, also known as a white beer variety from Germany. It's very similar to Hefeweizen in that it often contains high amounts of wheat. The outcome? A mild sweetness and low bitterness for an overall refreshing flavor.
While some Weissbier may have a much more intense bitterness than others, most are generally light-bodied. The blend is an excellent accompaniment to desserts or seafood dishes. If you'd like this unique German beer style, read up on the topic here!
7. IPA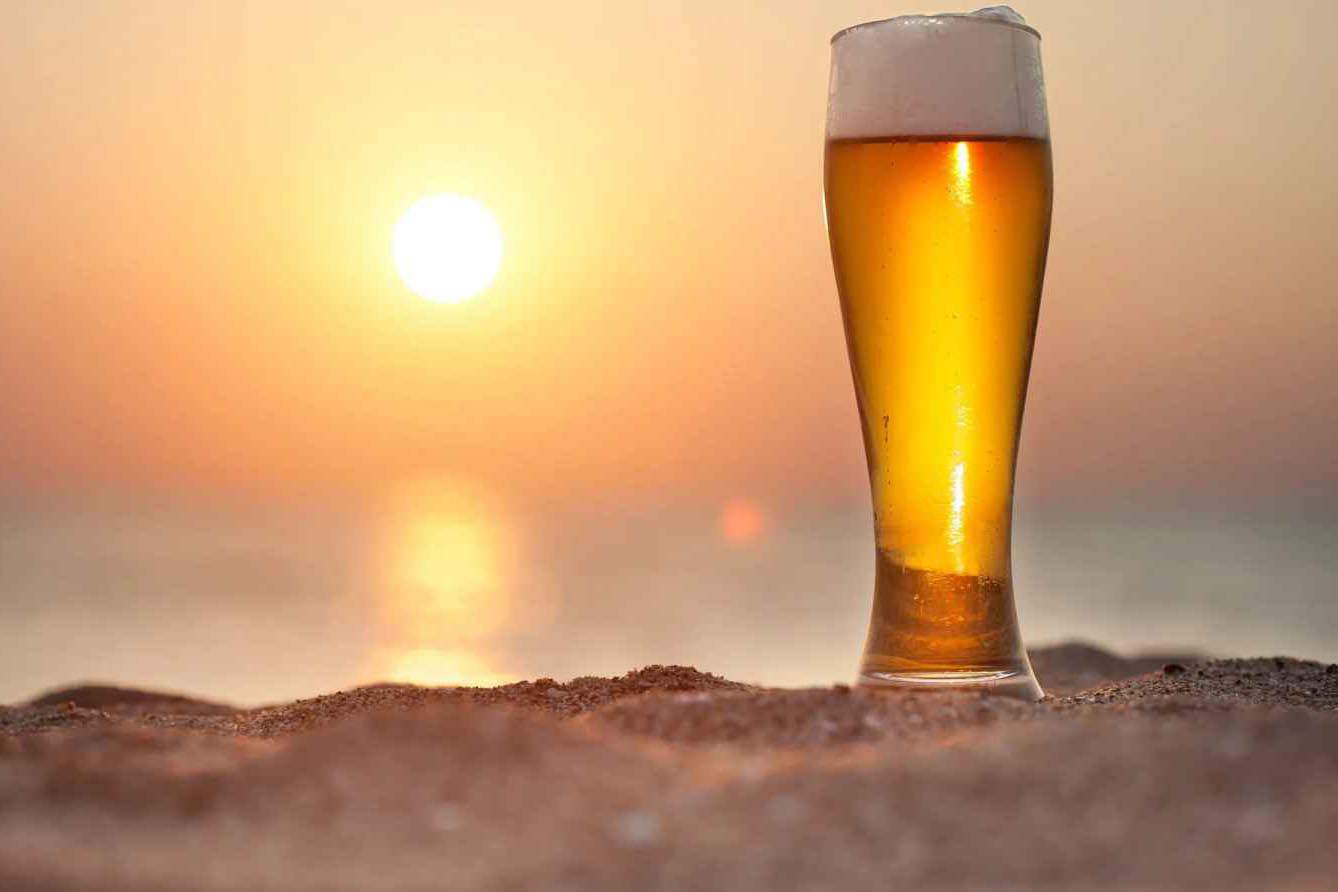 Color: 6-10 SRM
ABV: 4-12%
IBU: 45-50 IBU
Indian Pale Ale, better known as IPA, is an unmistakable beer to any beer enthusiast. Its unique blend of hops makes it a beloved favorite among pubgoers and connoisseurs alike.
This particular subcategory of craft brews offers a range of flavor notes that cannot be captured in mere words—only experienced through taste! If you're intrigued by the possibilities that this beverage holds for your palate, explore further here to gain more insight into its many offerings.
8. Amber Ale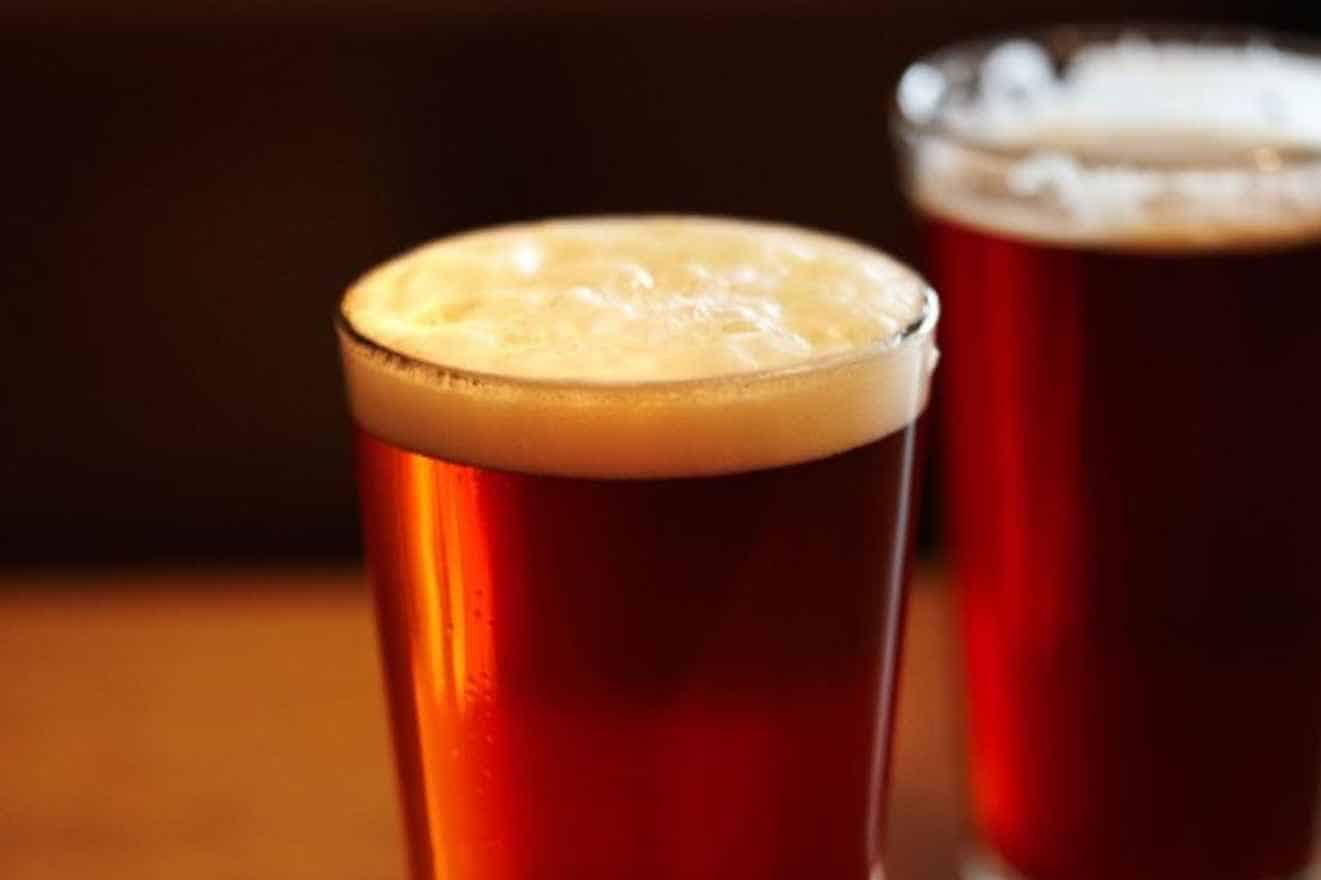 Color: 10-17 SRM
ABV: 4-6%
IBU: 25-45 IBU
For pale ale aficionados, amber ales offer a delightful twist in flavor. This blend has a tantalizing dark amber to light brown hue. Its medium-bodied composition and smoky finish are sought-after by many.
Its distinguished sweetness is derived from the caramel notes that give it an earthy flavor with a sharp mouthfeel when paired with spicy dishes—leaving you wanting more!
If this enticing dark beer sounds like something for your palate, read on here to discover more about what makes it so unique!
9. Gueuze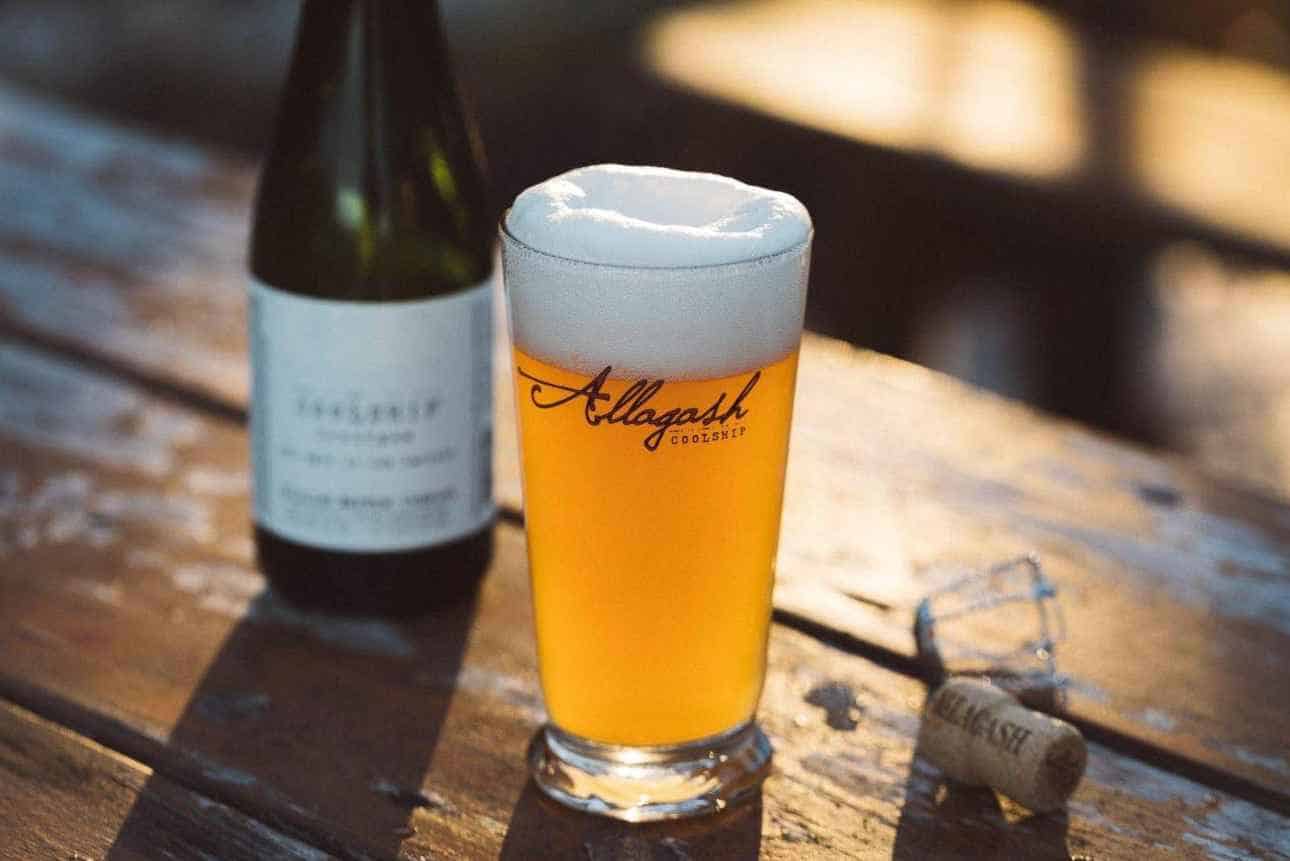 Color: 3-7 SRM
ABV: 2-8%
IBU: 5-8 IBU
If you're a fan of Lambic beer's tart sourness and delicate flavor profiles, Gueuze is the perfect alternative! This light Belgian beer hails from the Lambic family, boasting low bitterness levels.
It blends new and old vintages. Therefore, creating an indulgent brew that offers milder flavors yet still carries the same signature taste associated with Lambics.
10. Irish Red Ale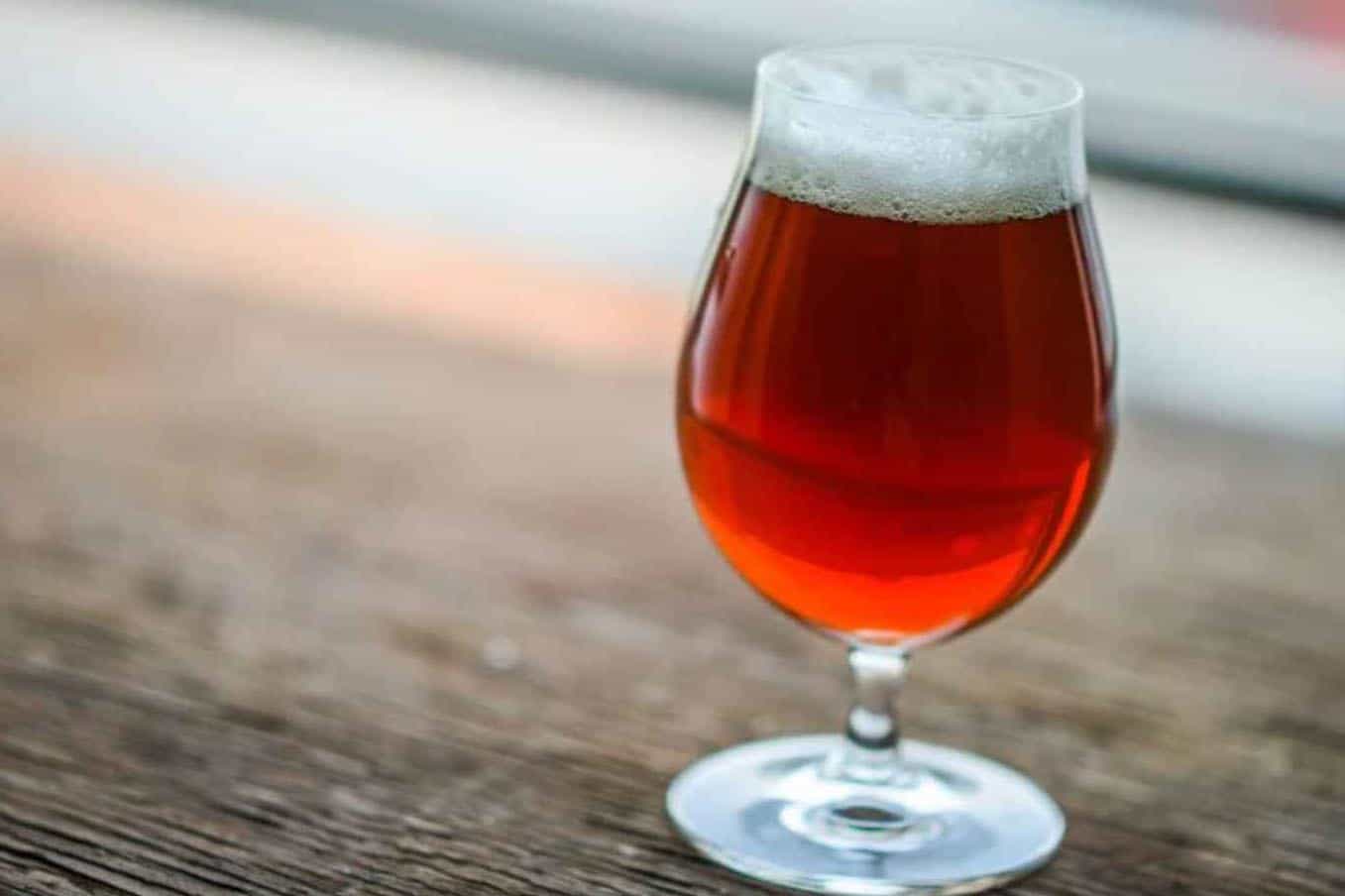 Color: 2-4 SRM
ABV: 4-6%
IBU: 20-30 IBU
With the name itself conjuring visions of Ireland, Irish red ale is a beer blend with an unmistakable hue. Pale malt and roasted barley form the wort, creating the ale's signature ruby color.
As St Patrick's Day approaches the calendar, this traditional drink makes for ideal consumption—possessing both strength and subtle sweetness as well as undeniable charm!
11. Dunkel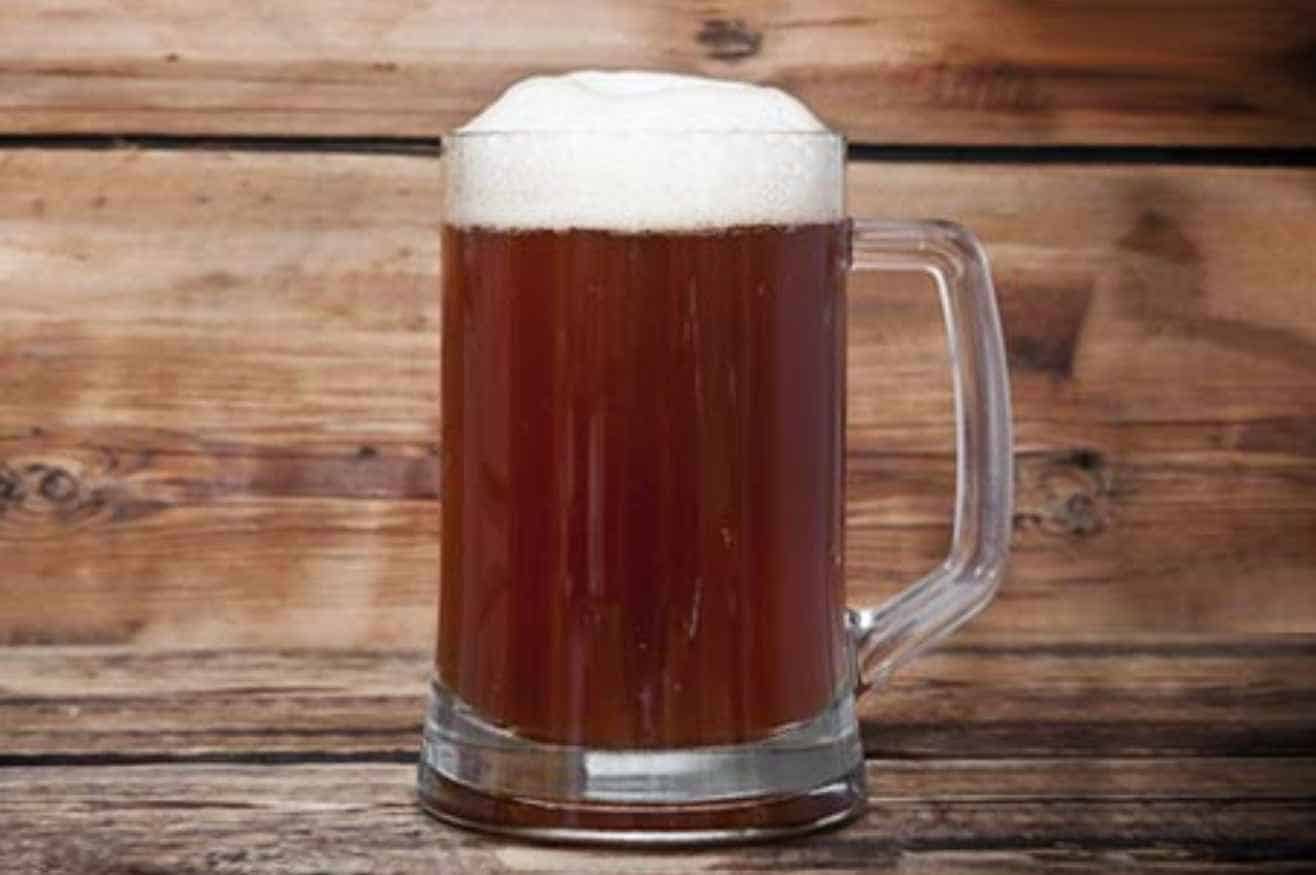 Color: 15-17 SRM
ABV: 5%
IBU: 20-30 IBU
Experience the delightful combination of bitter and earthy flavor with Germany's Dunkel beer! This unique drink is crafted using a decoction mashing process, in which boiling the mash results in sugar extraction that gives it its distinctive taste. Sip on this tantalizing beverage for an unforgettable experience.
12. Festbier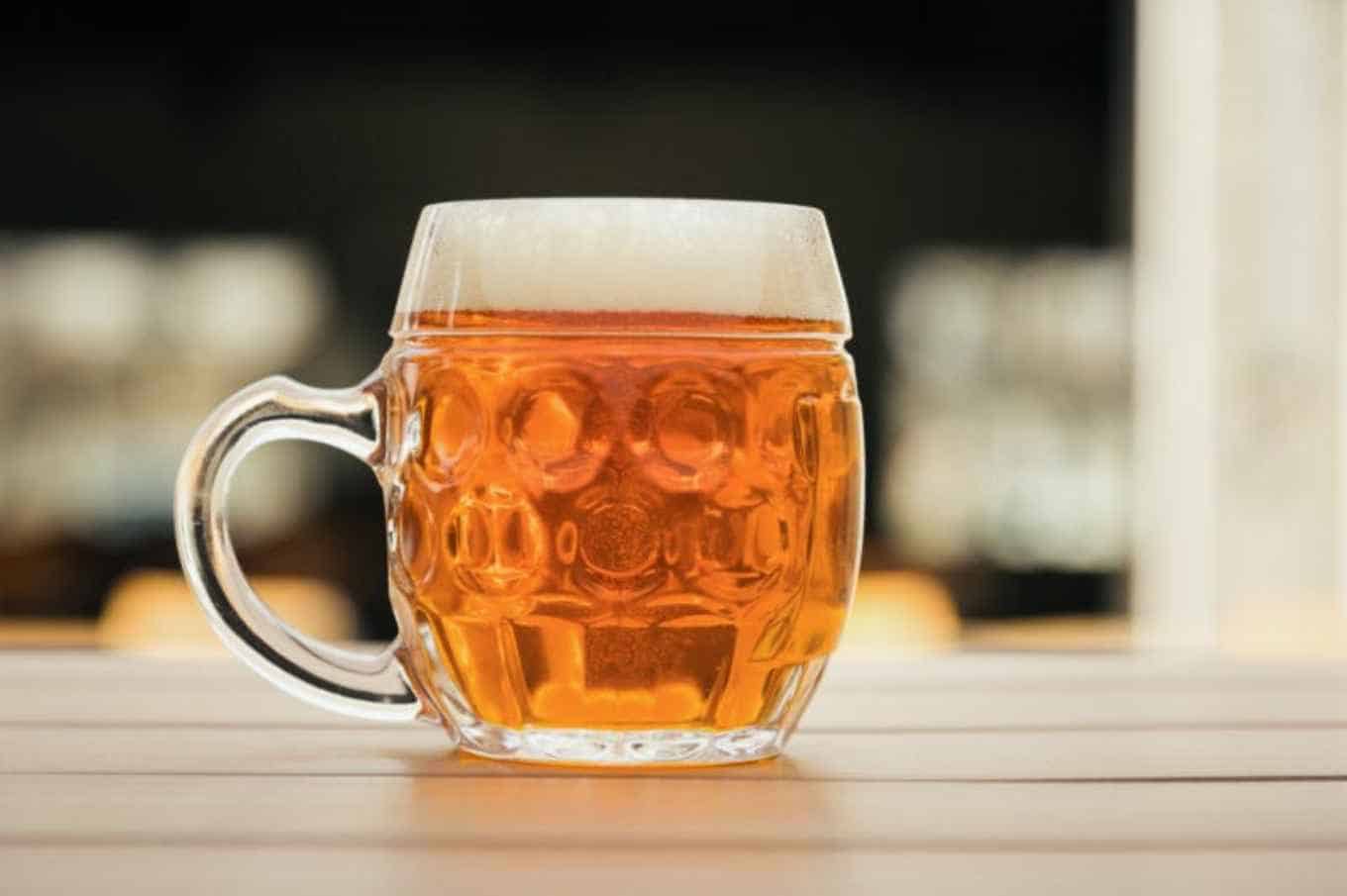 Color: 4-7 SRM
ABV: 6%
IBU: 18-25 IBU
Having attended Oktoberfest? Then you must certainly be familiar with the celebrated Festbier. Many agree that its sweet yet robust tints of caramel and earthy notes make it an ideal celebration drink!
With more alcohol present than other German beers, such as Hefeweizen or Weissbier, it has a fuller mouthfeel to go along with its creamy texture. Don't miss out on this fan-favorite beer—try it today for a truly decadent experience!
13. Lambic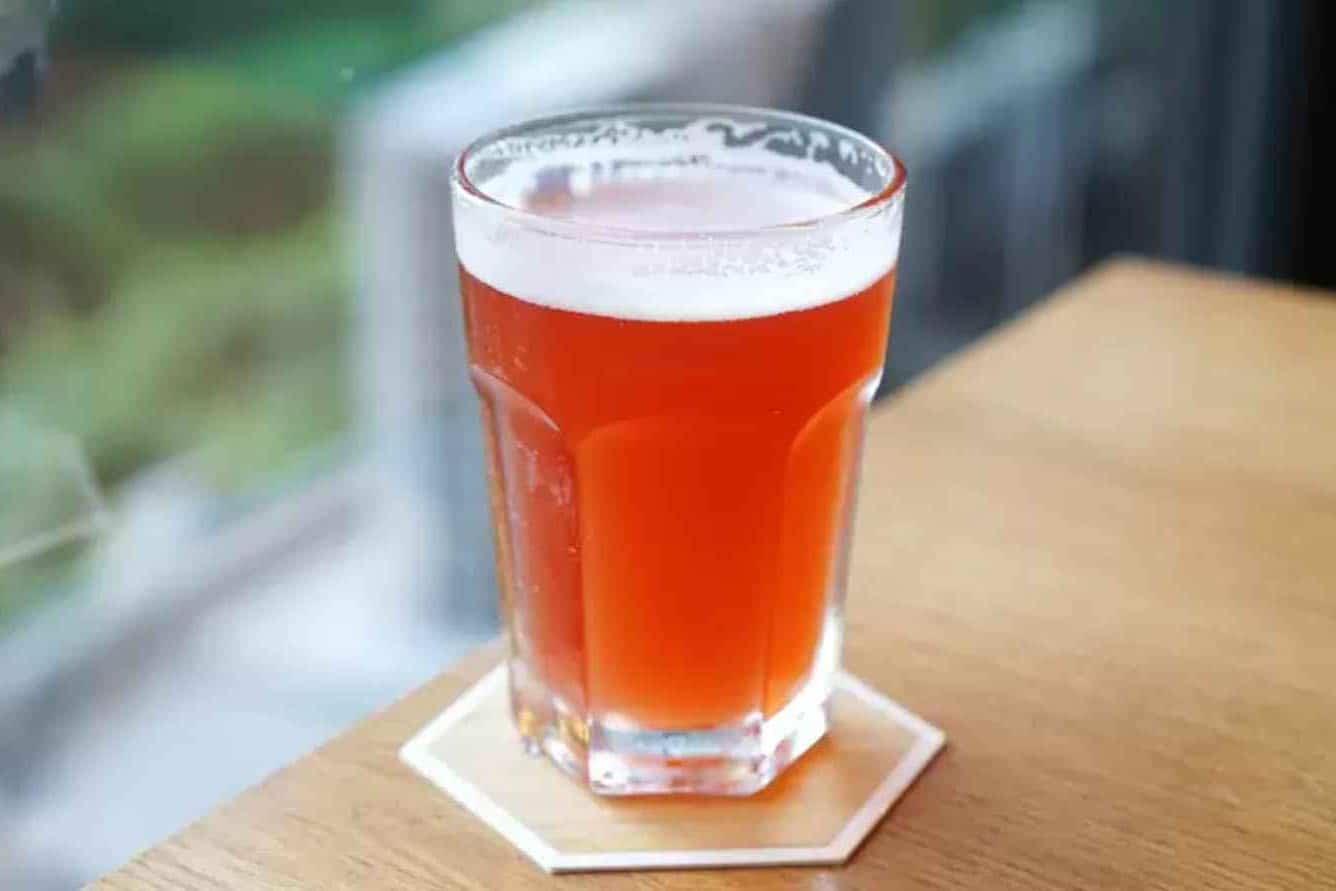 Color: 3-7 SRM
ABV: 2-8%
IBU: 0-10 IBU
Lambic beer offers a flavor experience like no other, boasting a unique sourness that will guarantee to stay with you. This Belgian-style blend is highly sought after by craft-beer connoisseurs worldwide, and its production process is just as unique.
The natural yeast in the Brussels area adds an ever-changing complexity to each batch of Lambic's fermentation. This allows the drink to truly stand out from any other type of brew. If your palate fancies something one-of-a-kind, then this delicious delight should be right up your alley!
14. Brown Ale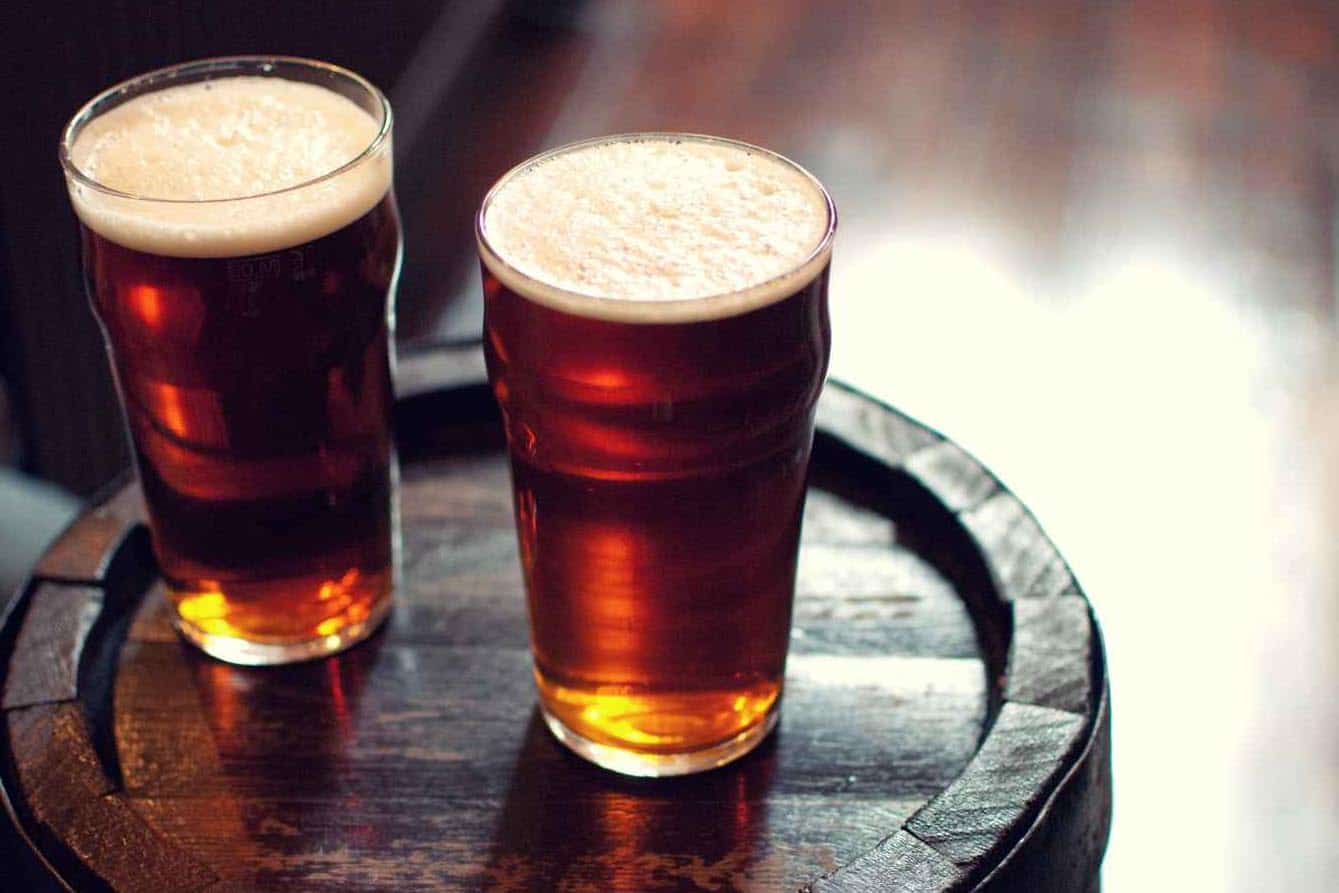 Color: 12-17 SRM
ABV: 4-7%
IBU: 22-25 IBU
If you're a fan of toasty, earthy-tasting beer, then look no further than this classic English brown ale. Its sharp maltiness and caramel-toffee notes make it the perfect choice for any occasion!
Brown ale has become quite popular in America over the years due to its unique flavor profile that features minimal sweetness—truly a must-try taste experience.
15. Dark Mild Beer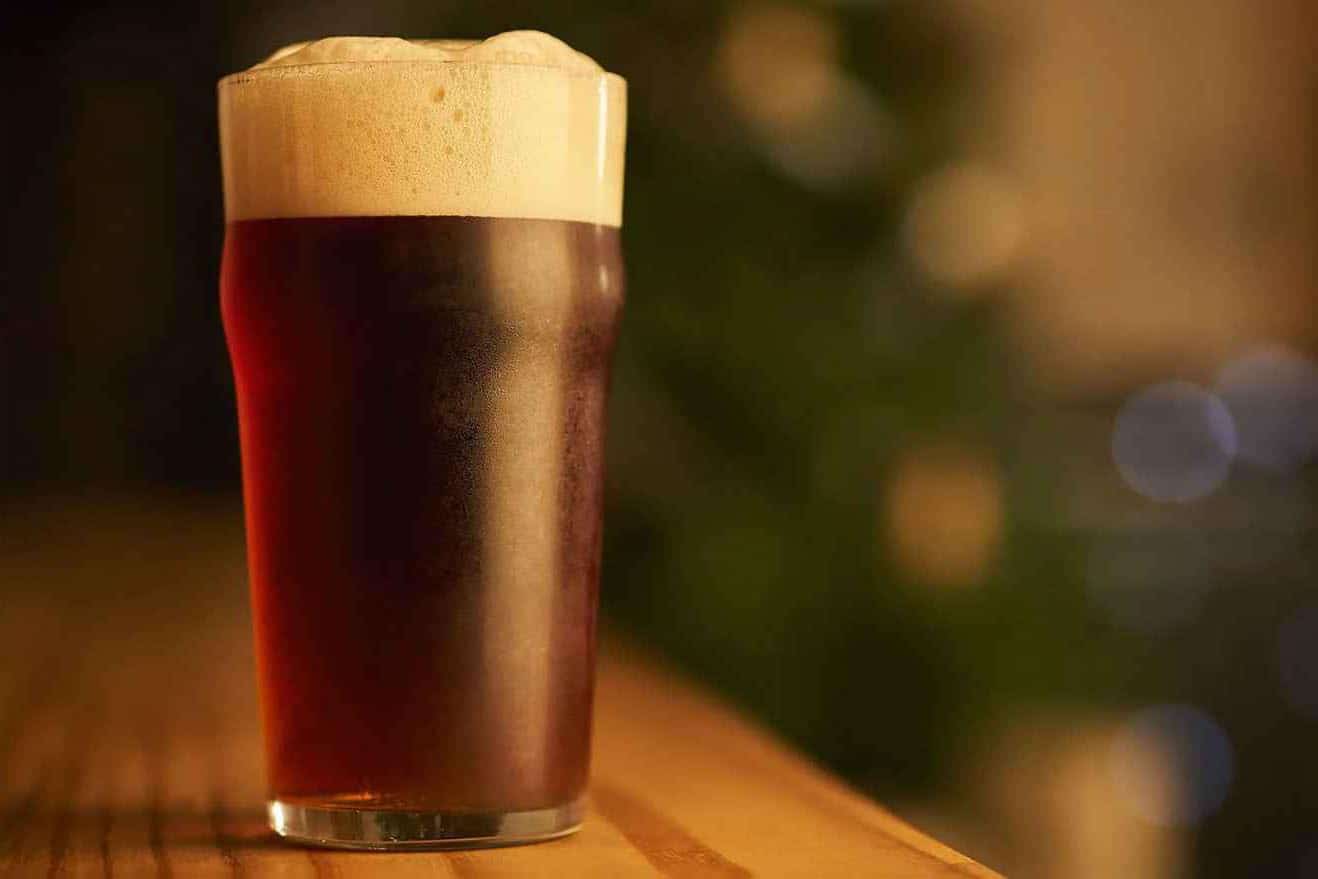 Color: 12-25 SRM
ABV: 3-6%
IBU: 10-25 IBU
Believed to be of English origin, dark mild beer or mild ale stands tall as one the most iconic drinks in their country. Its flavor is unmistakably malt, and its alcoholic content is quite potent. Its similarity to pale ales is attributed to it sharing similar flavors yet being darker in hue.
At one point prior, this ale was brewed more than any other beverage across England – a feat that has been replaced by its contemporaries over time, although it still holds a strong presence today.
16. Pilsner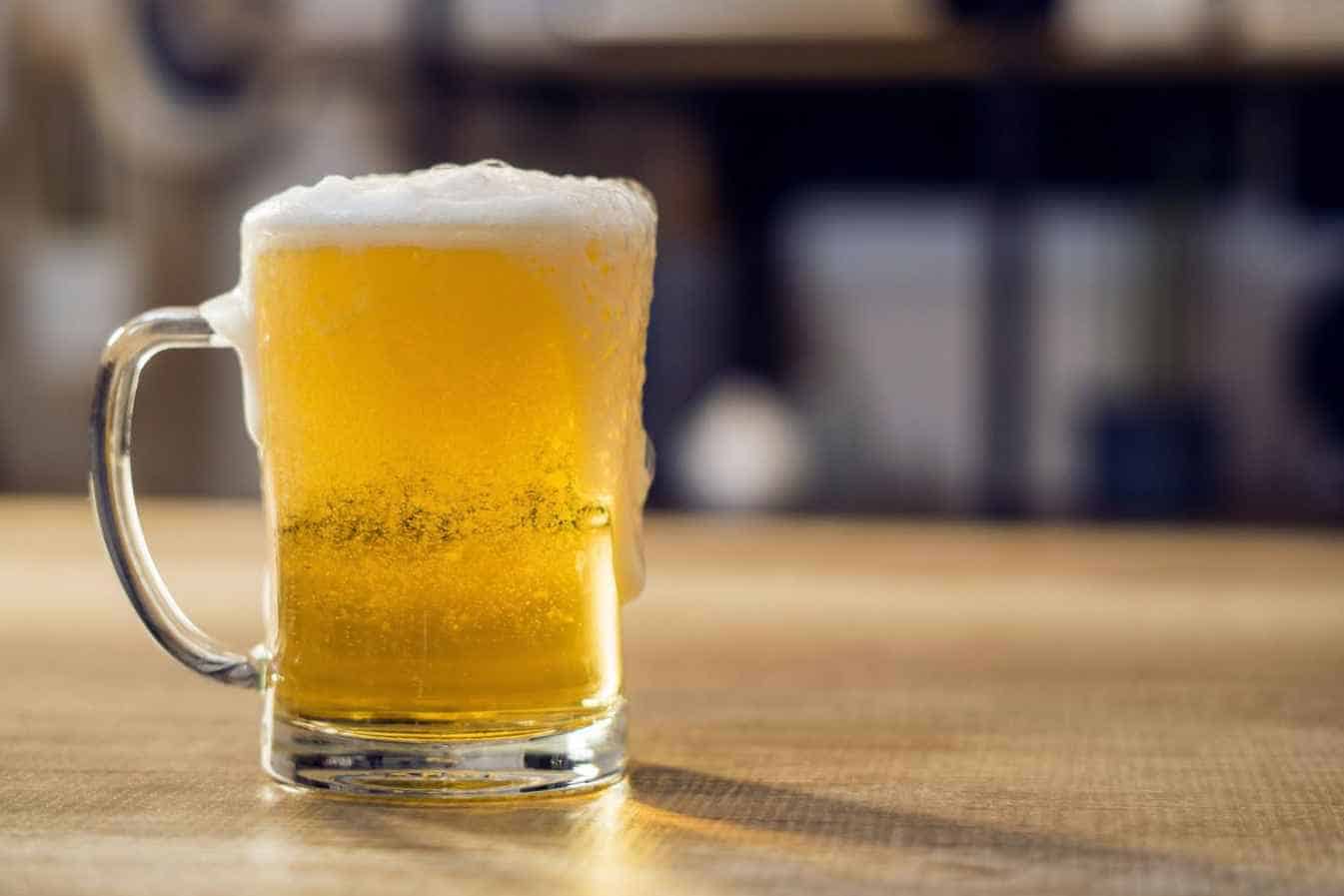 Color: 2-4 SRM
ABV: 6-7%
IBU: 22-40 IBU
Originating in Plzen, this crisp German lager is a popular option among beer aficionados across the globe. First appearing on the market nearly two centuries ago in 1842, Pilsner has been hailed as one of the most innovative beers ever created due to its balanced bitterness and low ABV content.
Savor an incredibly hoppy flavor profile completed by strong undertones of yeast for an unforgettable taste experience!
17. Porter
Color: 20-40 SRM
ABV: 5-7%
IBU: 35-50 IBU
Are you a fan of bold, bitter beer? Then Porter is the perfect blend for you!
This malty yet deep-brown brew holds just the right amount of flavor and character to tantalize your taste buds. The iconic hue reminds us all of where we get our coffee from.
Take a sip and discover why this dark drink has become popular among pubgoers and beer enthusiasts. Ready to discover more about Porter? Keep reading this article for an in-depth guide.
18. Stout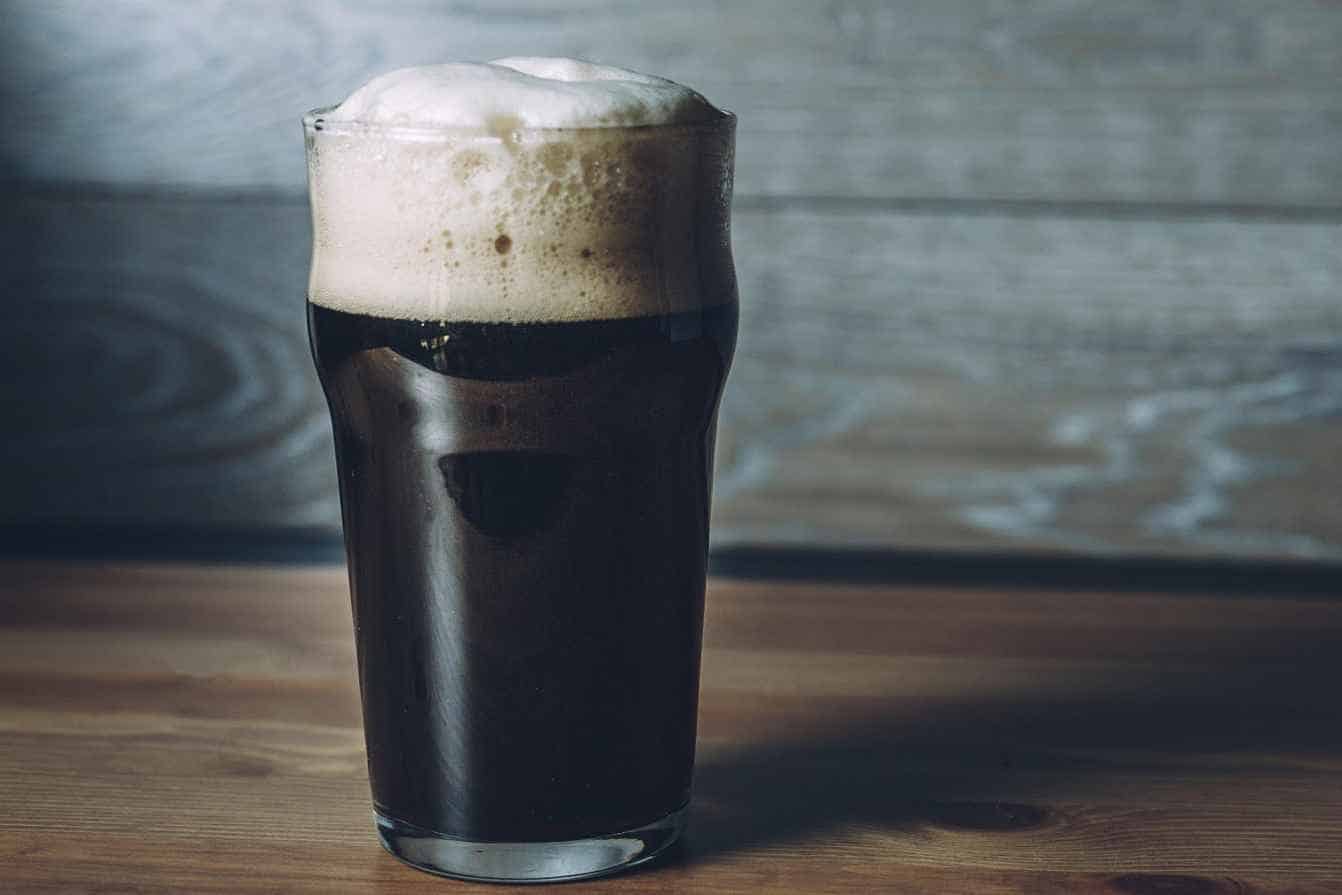 Color: 25-80 SRM
ABV: 6-8%
IBU: 30-70 IBU
If you're a fan of the Porter, then Stouts will captivate your taste buds. It has all the same flavor as its predecessor but with added smokiness and slightly more robust bitterness. Plus, it is heavier in body and boasts a hint of a burnt undertone for those looking for something extra special.
19. Altbier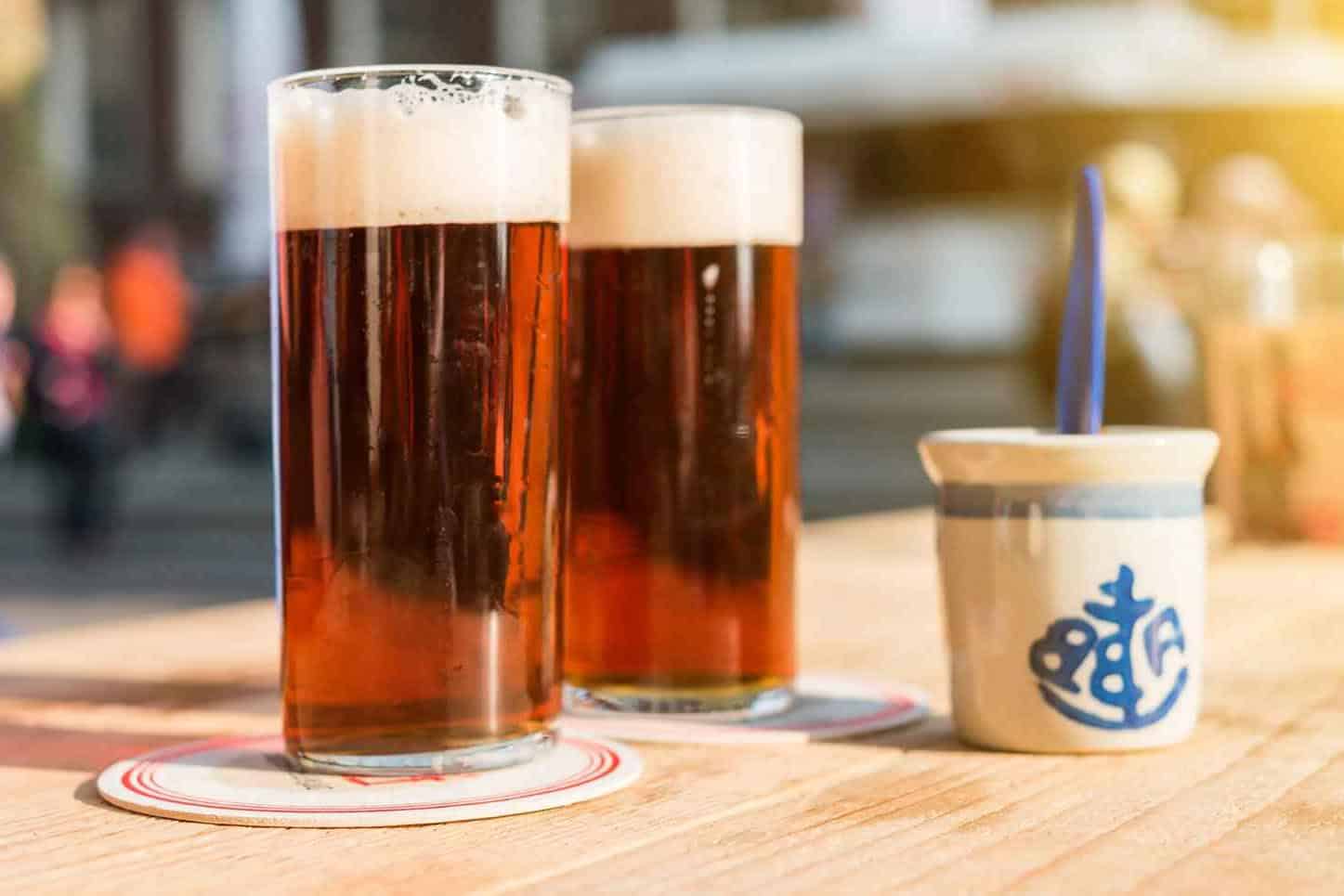 Color: 11-17 SRM
ABV: 4-6%
IBU: 25-50 IBU
Altbier is one of the oldest beers, and it won't disappoint! This traditional German beer perfectly balances medium-bodied hops and a subtle malty flavor. It's surprisingly light for its bitterness, offering a unique taste you'll love to savor sip after sip.
But if you need something more fruity and refreshing than bitter, Altbier provides just that with its delightful notes of fruit ester.
20. Vienna Lager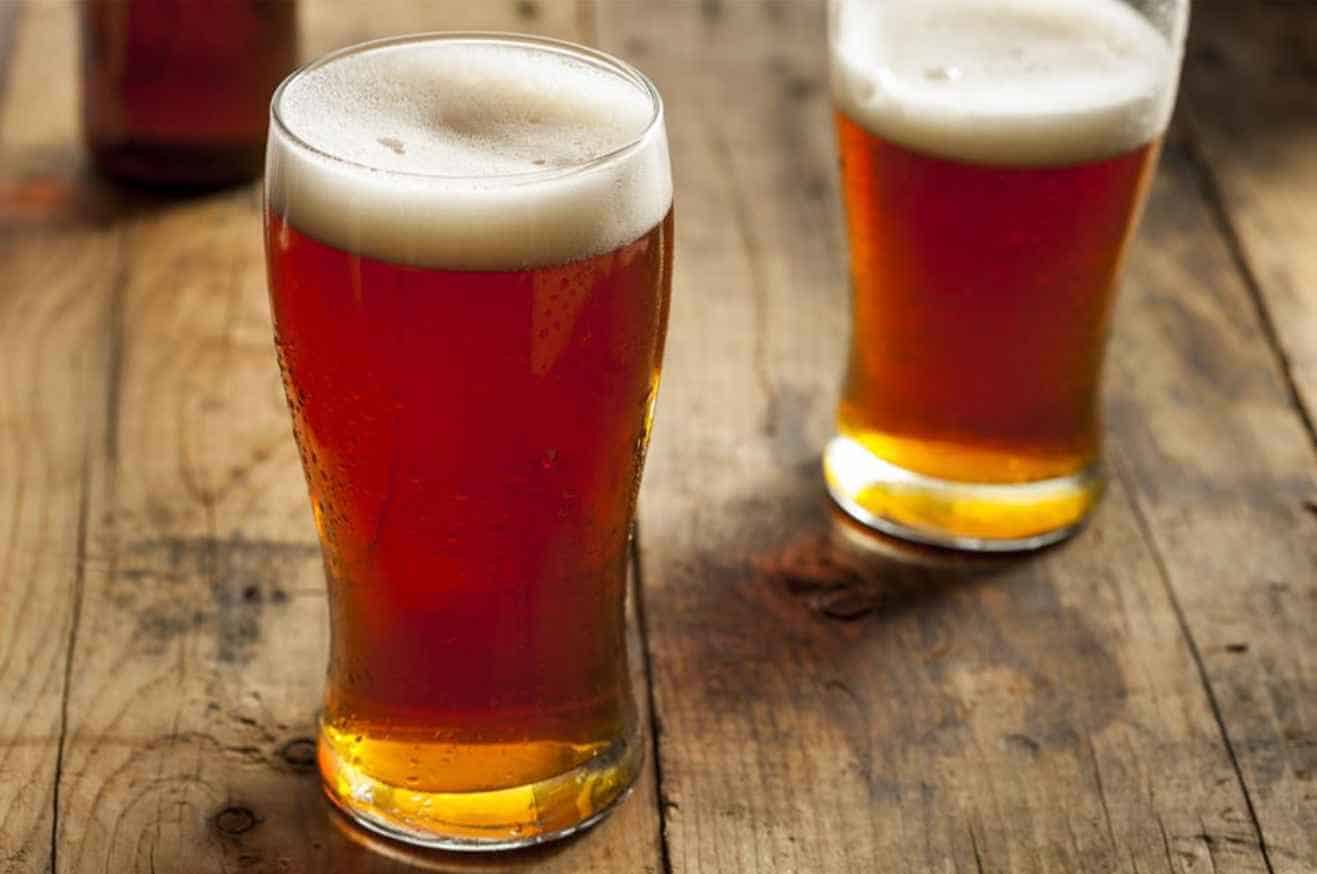 Color: 6-15 SRM
ABV: 5-6%
IBU: 18-30 IBU
Boasting an amber hue, medium-light mouthfeel, and a malty mixture of flavors that tantalize the palate—the Vienna lager style is perfect for beer connoisseurs who crave complexity. Its creamy texture and slight bitterness make it stand out from other beverages in its class.
In Summary
Now that you possess the expertise of these 20 Most Popular Beer Styles, why not take your craft to the next level? If you're eager for more beer-making knowledge, our other content is sure to provide it. Delve deeper into a world of beers and discover what else awaits!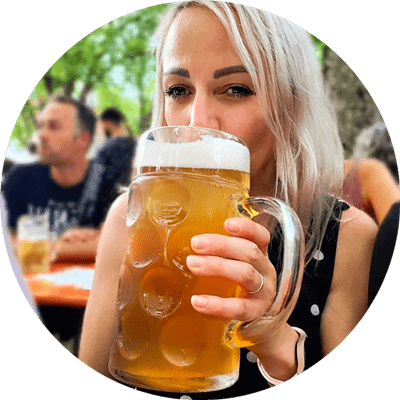 Sybil R Higgins graduated from the University of Chicago with an English major. Since joining Unknown Brewing, she's taken up homebrewing. She's still an amateur, sticking to extract recipes and brewing light pilsners. But she's a better beer consumer.