What is tripel beer? Is it good? Triple of what? These are only some questions we will answer about tripel beer today. So, if you want to know more about this beer, you do not need to worry. This discussion will be all about it!
With that, let us not delay anymore. Let us get to know the tripel beer now!
What is in a Name? The Tripel Beer Name
Before we get to the bottom of this beer, let us get to the bottom of its name.
One of the first problems with this beer is how to say its name. Tripel is similar to how one spells triple. Now, this similarity confuses many. The two get spelled alike, but there is still a difference. With that, many assume the same with how the two gets said. Well, it's not! Despite the difference in spelling, the two have the same pronunciation.
On the other hand, no one seems to be sure how this beer got its name. However, there are a few theories. Here are some:
One is that it refers to how much maltthis beer has. This beer supposedly has three times more malt than most beers.
The other is that it alludes to the original gravity. Hence, the potential ABV.
Another is that it supposedly refers to the strength of somethingin the beer.
What is the Tripel Beer?
We now got that out of the way. Now, let us jump right into getting to know this beer.
The Basics of the Tripel Beer
The tripel beer is a Belgian style of beer. With that, as you can guess, it does not point to a single bottle. Different tripel beers will likely sport their own uniqueness. However, we will discuss here what one could generally expect.
| | |
| --- | --- |
| Color Range | 4.5 to 7 SRM |
| Original Gravity | 1.075 to 1.085 |
| Final Gravity | 1.008 to 1.014 |
| IBU Range | 20 to 40 |
| ABV Range | 8% to 10% |
| Appearance | Yellow to Gold Hue |
| Aroma | Spicy and Fruity |
| Flavor | Spicy, Fruity, Malty, Boozy, and Bitter |
| Mouthfeel | Creamy and Medium-Bodied |
| Serving & Storage Temp. | 40 to 45° F (4 to 7° C) |
| Shelf Life | 1 to 4 Years |
| Food Pairings | Seafood & Spiced Dishes |
A Closer Look at the Tripel Beer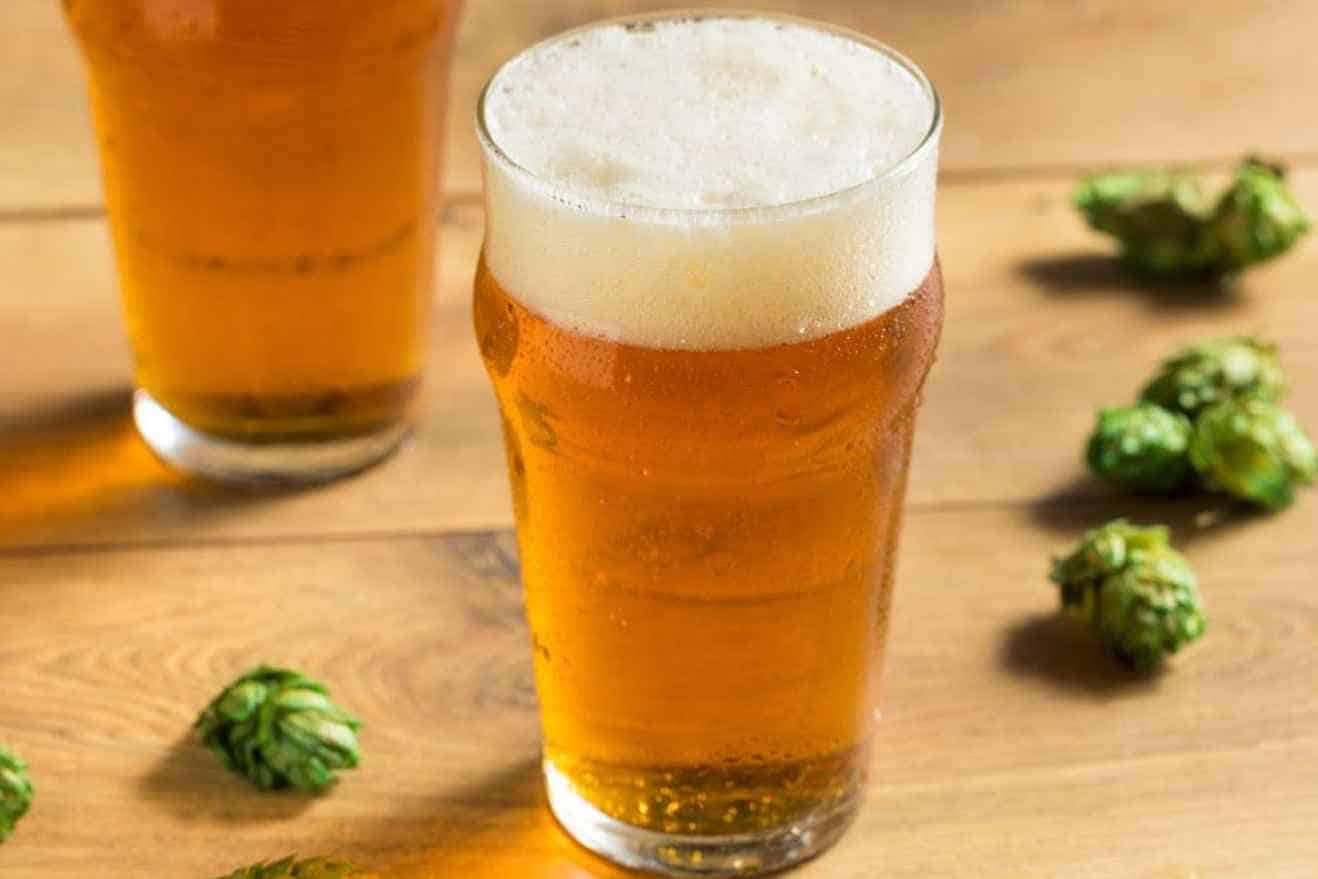 As you can see from the chart, its color range is from 4.5 to 7 SRM. With that, it should not be surprising why this beer sometimes gets called a pale or golden ale that is strong.
On the other hand, this beer has an original gravity of 1.075 to 1.085 and a final gravity of 1.008 to 1.014.
As for its IBU, it has a range of 20 to 40. In other words, the bitterness of this beer falls in the normal range. It might be a strong beer, but it is not particularly bitter.
Moving on to its ABV, it has around 8% to 10%. Generally, beers only fall in the 4% to 6% range. With that, one could say this beer has a high alcohol content compared to most beers. (Compared to other popular alcoholic drinks like wines, its ABV is nothing to be worried about, though.)
As for its flavors and aroma, one can mostly expect spicy but fruity notes. However, remember that these are only two of this beer's notes. There is much more to expect when it comes to flavors and aromas with this beer. After all, this beer is well-known for its array of notes from its short list of ingredients.
On the flip side, its mouthfeel also offers some complexity. This beer is medium-bodied, making it not too light or too rich. One could say it has the right amount of smoothness to it.
Finally, when it comes to serving and enjoying this beer, it would be best to consume it within 1 to 4 years. On the other hand, it is best chilled at around 40° F to 45° F and served with dishes like:
BBQs
Seared Scallops
Mashed Potatoes
Tripel VS. Triple IPA
Before we move on, let us briefly address the confusion between tripels and triple IPAs. After all, as the two have similar names, it could be easy to get them confused.
Despite the similarity in the names of these beers, the two are different beers with many, well, differences.
For one, while tripels have already been with us for a long time, triple IPAs are new to the scene. For another, while what gets tripled (if there is any) is not clear with tripels, we are sure the triple in triple IPAs refers to hops.
Tripel Beers to Try Out
After all that tripel beer talk, it is time for you to get up close and personal with this beer. That is, to take a sip of it and experience it yourself! Well, allow us to help you with that. Here are some tripel beers you might want to give a shot:
Tripel Van De Garre.This tripel boasts 11% ABV and notes of apricots, peaches, and pears!
Trappist Tripel.This tripel sports a 9.5% ABV and notes of candy sugar, toffee, and bubblegum.
Gouden Carolus Tripel.This tripel offers 9% ABV and notes of light-colored fruits (i.e., bananas, peaches, pears, etc.)
Tripel Karmeliet.This tripel has an 8.4% ABV and a myriad of fruity notes (i.e., apricots, bananas, peaches, pineapples, oranges, etc.)
Ondineke Oilsjtersen Tripel.This tripel holds an 8.5% ABV and floral and spicy notes.
These are only some tripels to try, though. There are many more out there you ought to try! Do not limit yourself to these tripels. If you cannot find these in your local shop or come to finish them all, do not be afraid to explore!
Final Words
What is tripel beer? Today, we answered this buzzing beer concern and got to know the tripel beer. It is not the only beer worth knowing, though. There are many more!
Do you want to know the other great beers out there? Well, we could help you with that! Go and check out our other talks!