Maine in the US has a long and exciting history with alcoholic beverages. In 1851, this state enacted the Maine Liquor Law, which prohibits selling alcoholic drinks. In exception to those that are used for manufacturing and medicine.
Fortunately, this law has already been revoked, and the citizens of Maine can now enjoy the refreshing tastes of alcoholic drinks. Still with a few ground rules, though.
Nevertheless, let's celebrate this good news by locating the 13 best breweries in Maine!
Price: $$
Address: 40 Main St Ste 13-131, Biddeford, ME 04005, United States
Phone: +1 207-602-6260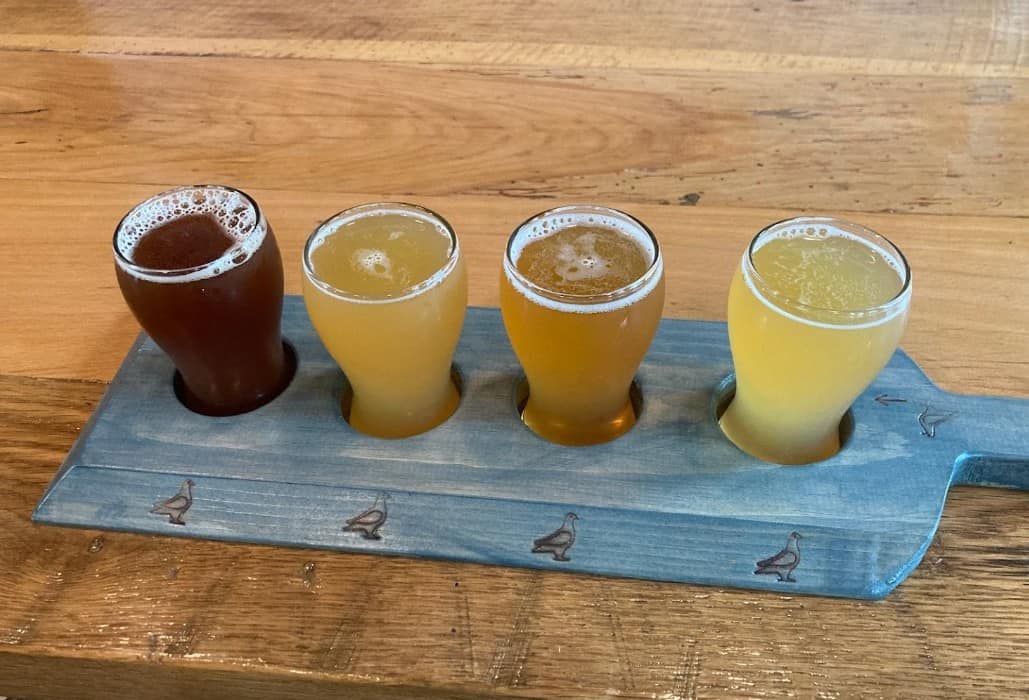 Our first brewery is one of the most rated in Maine, USA. Lucky Pigeon Brewing Co has four founders, and all of them fulfill their respective duties for the growth of the company. However, one of them is the real inspiration behind this brewery.
Kathleen Pigeon, one of the owners' practices a gluten diet. The idea to brew and serve gluten-free beers is hers. If you have gluten sensitivity or remove gluten from your diet, consider this brewery a good choice.
Their tap room is open for everyone except pets for sanitary purposes.
Best to try: Rock Dove, Eclectus, Stage Island Stout, Pink-Footed
Price: $$
Address: 473 Bigelow Hill Rd, Skowhegan, ME 04976, United States
Phone: +1 207-431-7265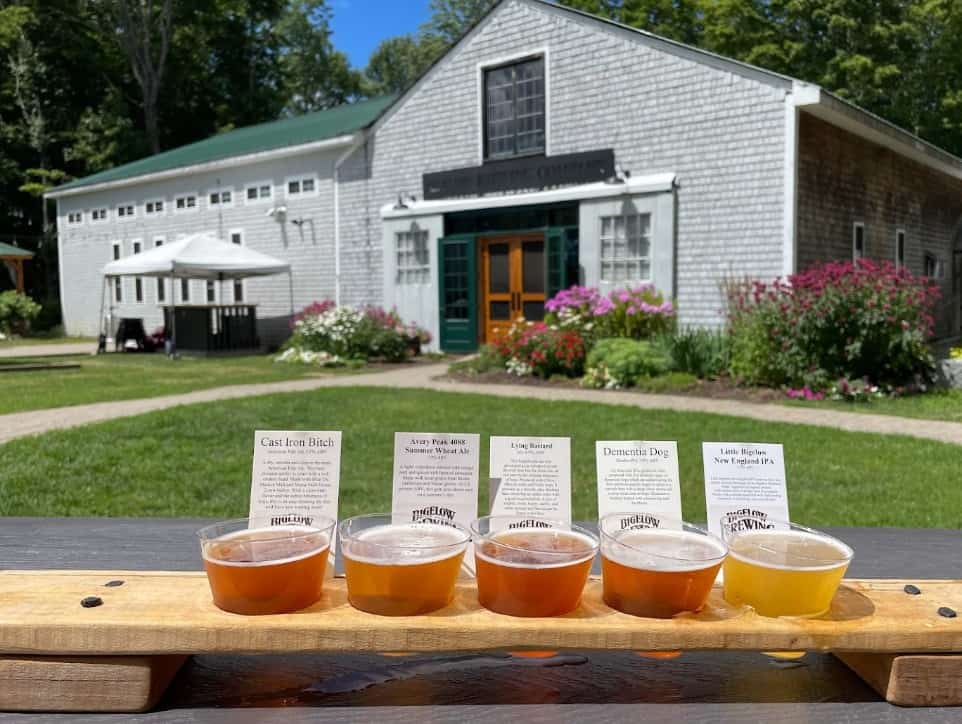 Bigelow Brewing Company allows its guests to bring their lovely pets, unlike the first one. In fact, there are dogs included in their list of staff. They have a vast lawn area where visitors can freely relax with their pets and loved ones while listening to good music.
Bigelow Brewing Company was founded in 2013 and is now one of the most successful breweries in Maine. They currently distribute craft beers in over 700 locations.
Despite the success, they are still committed to helping local businesses by using only locally grown ingredients in their beers and other products.
Best to try: Dementia Dog IPA, Cast Iron Bitch, Little Bigelow, Witch's Tit
Price: $-$$
Address: 4 Marshall Shore Rd, Liberty, ME 04949, United States
Phone: +1 207-589-3031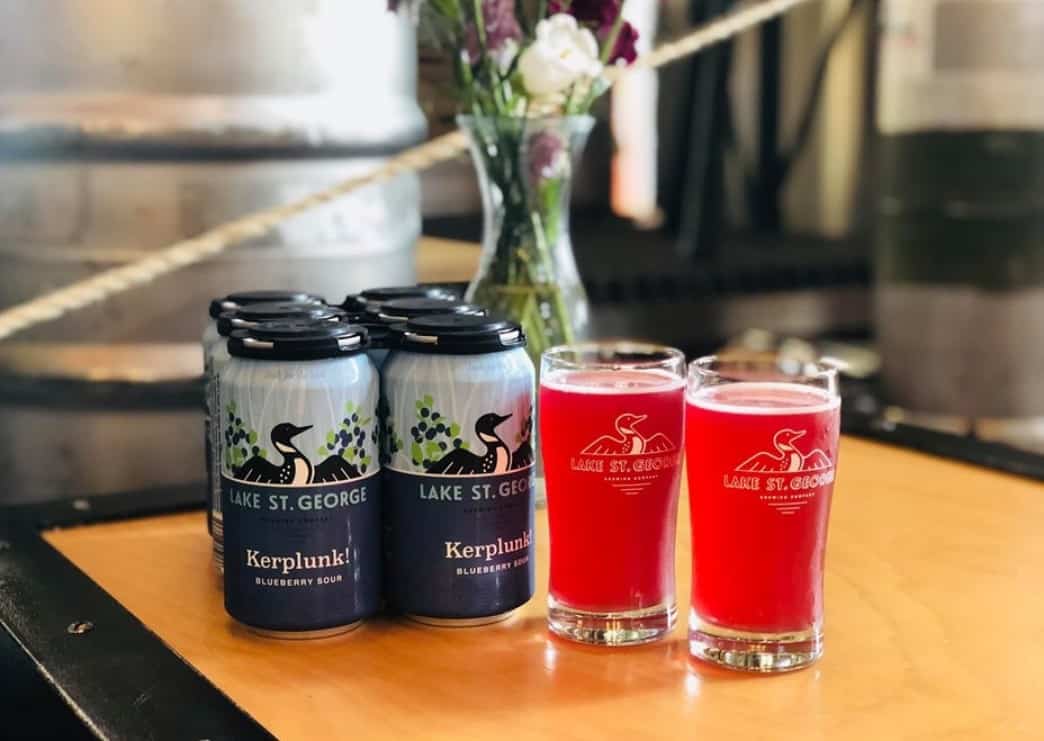 Lake St. George Brewing Company is a family-owned brewery. This place swears to give its guests the best combination of freshly brewed beer and cozy surroundings. You can visit their taprooms, but if you like to explore more, they are also willing to give an extra tour of their small town.
There are a lot of things to enjoy at Lake St. George Brewery. Curbside pick-up and beer-to-go are available too for people who can't physically come.
All in all, the service, taste of beer and food, and ambiance are outstanding!
Best to try: Kerplunk!, Headwaters, Rope Swing
Price: $$
Address: 50 Industrial Way, Portland, ME 04103, United States
Phone: +1 207-878-5385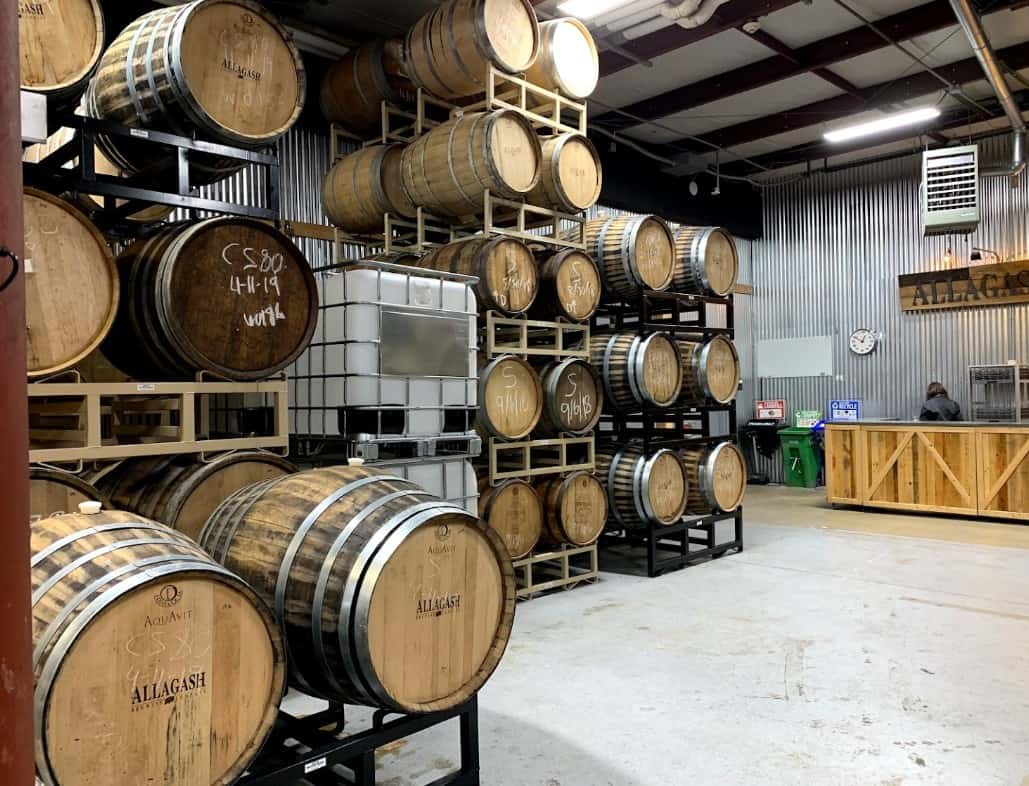 The next brewery on the list is the Allagash Brewing Company. This is located in Portland– the most populous city in Maine and most visited by beer lovers.
This brewery started in a very humble way. The owner welded their first 15-barrel system. When it comes to beer, they started out with only one signature beer called Allagash White. It is a Belgian-style beer that brought so much success to the brewery.
Luckily, Allagash white is still available on their list alongside various fermented and barrel-aged beers!
Allagash Brewing is also active in promoting inclusivity and donation drives.
Best to try: Allagash White, Tripel, Interlude, River Trip, House Beer, Sixteen Counties
Price: $-$$
Address: 743 Portland Rd, Saco, ME 04072, United States
Phone: +1 207-602-6439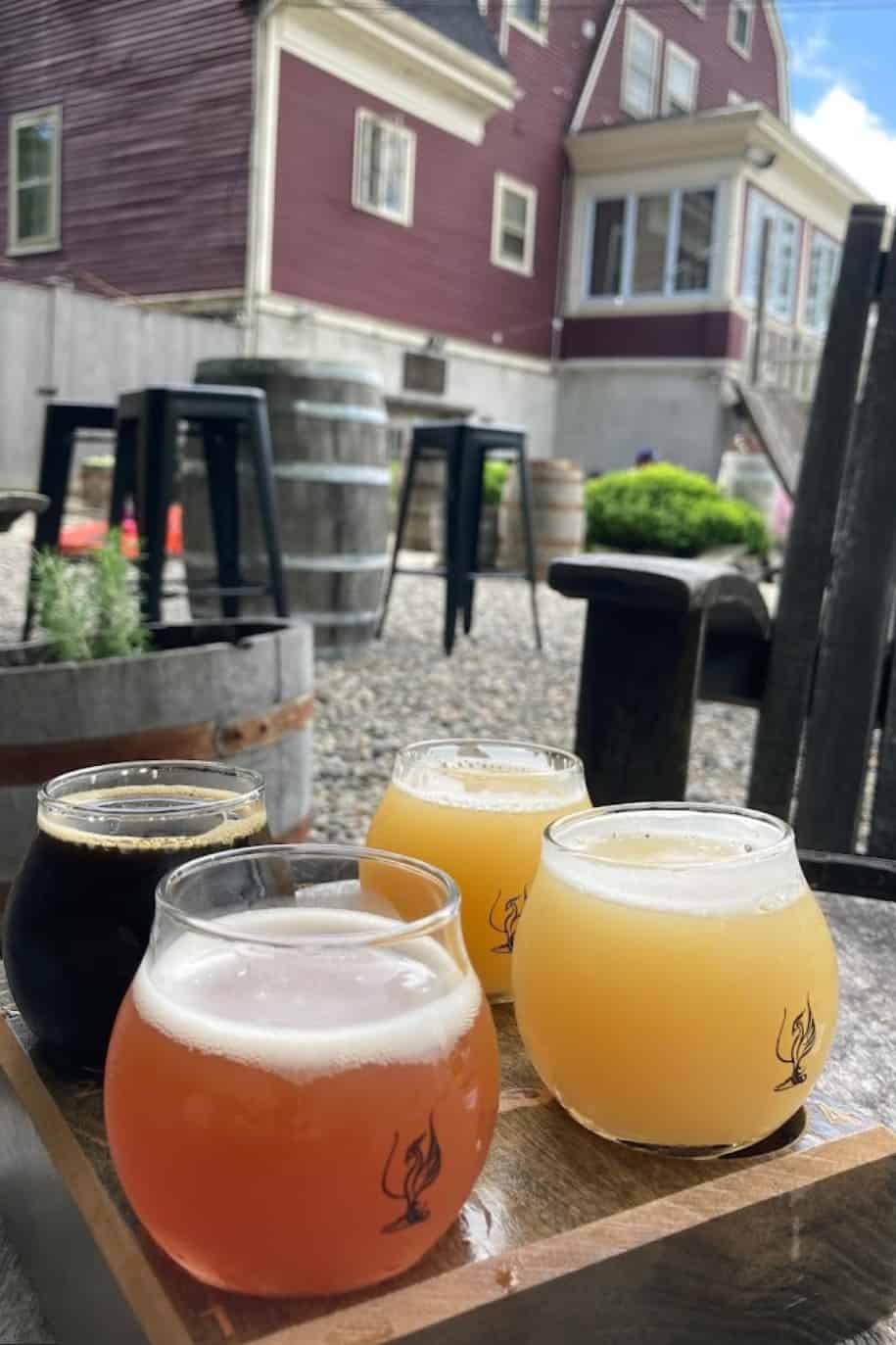 Barreled Souls Brewing is more on the traditional way of fermenting beers. They utilize the Burton Union System, an advantageous method since the 1800s.
They have a wide variety of beers. This brewery operates a fifty-gallon brewing system, and its tasting rooms have twenty draft beer varieties. Some of the featured beers are called Big Bang and Dark Matter.
Their operating schedules barely change, so you can come anytime. But take note that they are closed on Mondays and Tuesdays. All their staff is fully vaccinated; hence don't worry about them not wearing masks.
Best to try: Superman Punch, Space Gose, Dark Matter, Little Havana
Price: $-$$
Address: 45 Huntress Ave, South Portland, ME 04106, United States
Phone: +1 207-370-0629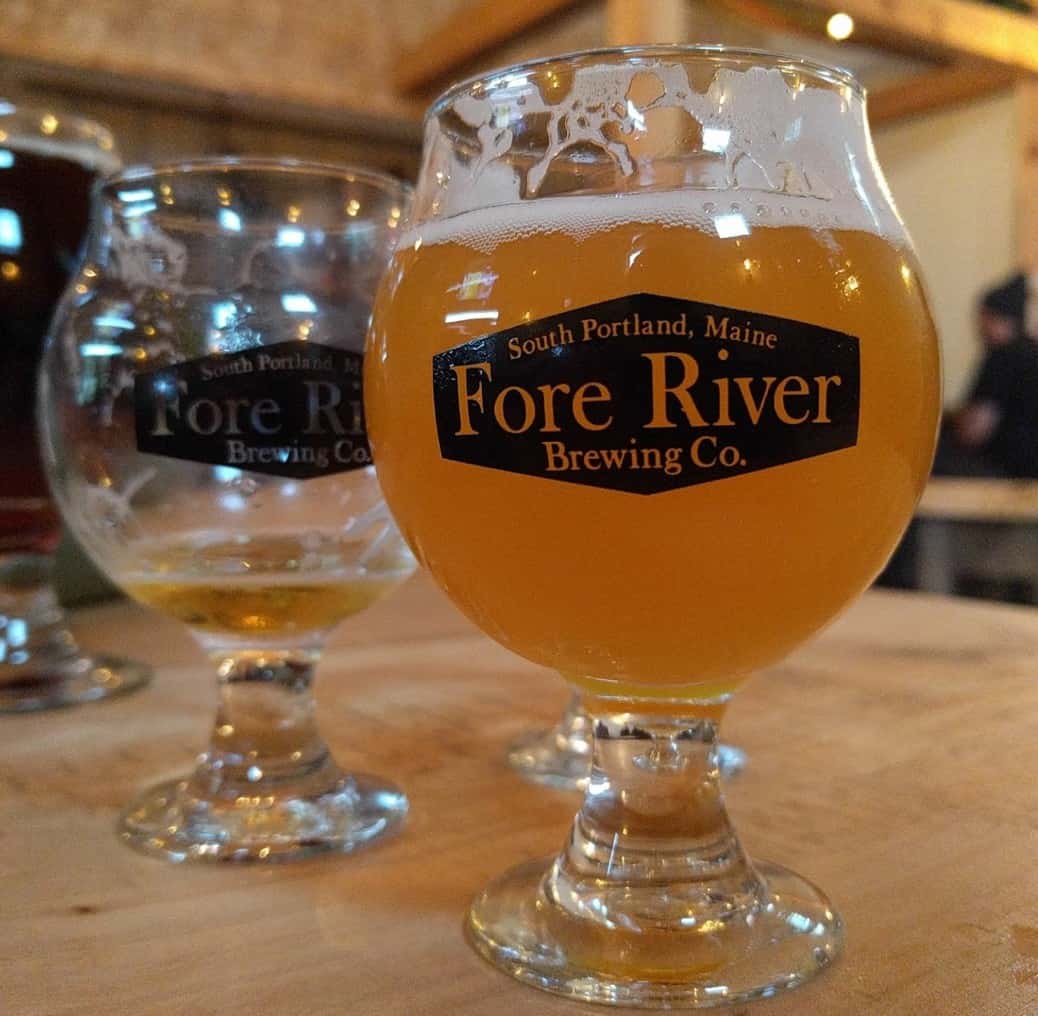 Fore River Brewing Company is located on two different avenues in South Portland. The one found in the Huntress is their Tasting room and beer garden. Meanwhile, the production brewery is located at Park Avenue.
Let's focus on their tasting room. This place has rustic wood interiors, which create a great relaxing vibe for the guests.
It is also where all the events happen. Live music is available on specific days. They have a schedule, so it is ideal to refer to their website. Most of the food they serve is local, as they have partners in the area.
Best to try: Pliny for President, Framboise For A Cure, For Hefen's Sake
Price: $-$$
Address: 1 Industrial Way #5, Portland, ME 04103, United States
Phone: +1 207-370-5180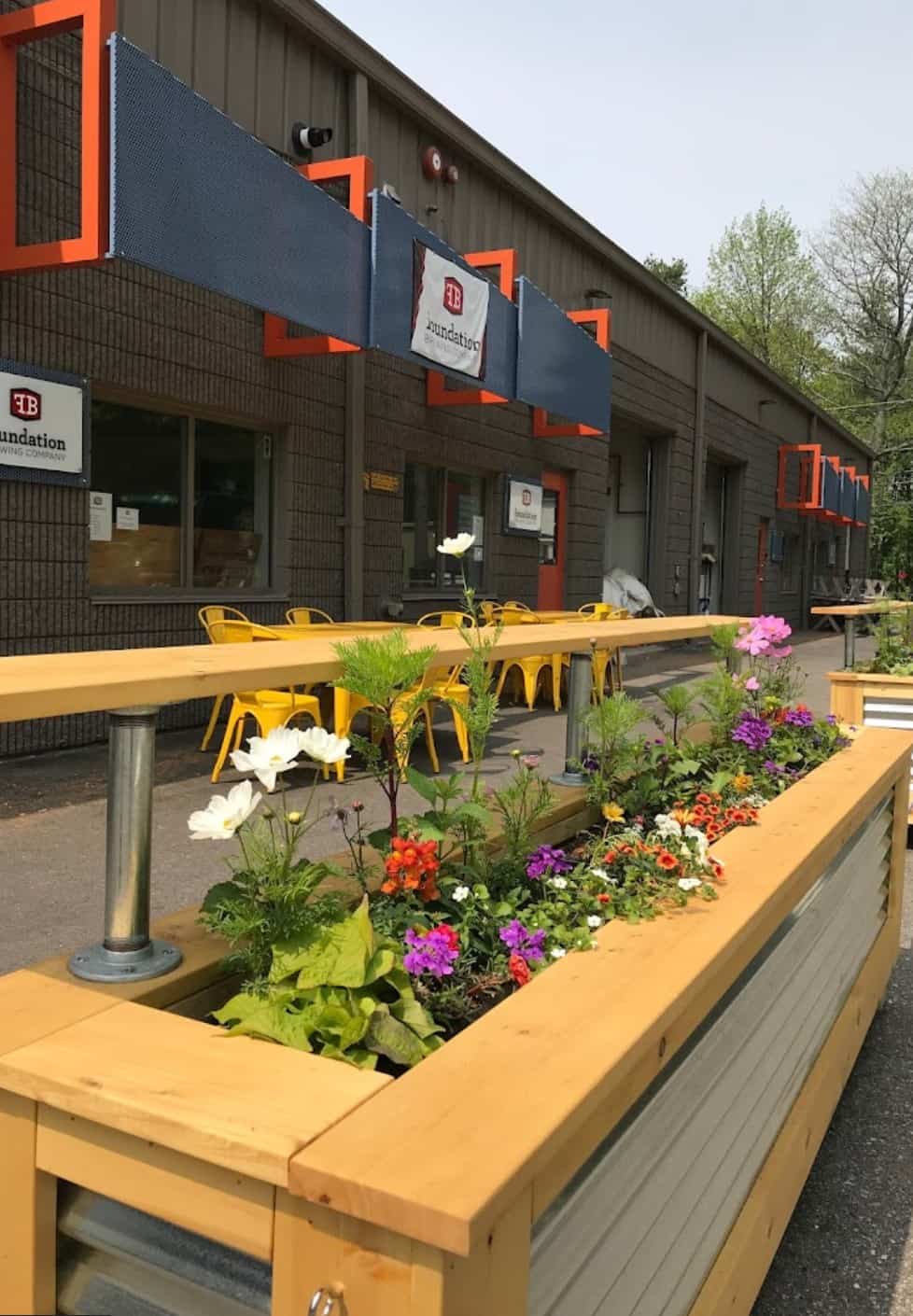 The owners of Foundation Brewing Company said that beer is their passion. The idea of being the leading brewery because of many facilities is outside their priority. Instead, they wanted to be known for their quality. Which happened as Foundation Brewing Company became one of the top-rated breweries in Maine.
Their beer selection is categorized into three: year-round beers, seasonal beers, and barrel-aged beers. The prices vary from cheap to average. Former visitors agreed that the quality of their beers was fantastic.
Pizza, tacos, pretzels, and bread are also available at this brewery!
Best to try: Epiphany, Burnside, ME-MI Triple NEIPA, Riverton Flyer, Bedrock
Price: $$
Address: 525 US-1, Freeport, ME 04032, United States
Phone: +1 207-221-5711
Maine Brewing Company is one of the rare breweries that could stick to its values. Their motto as one of the top-notch breweries in Maine is to do what is right. They are a part of the community called 1% for the Planet, where they give back the said percentage to the community through donations.
Please note that reservations are not required in Maine Brewing Company. However, they recommend it since a lot of people visit. Their bottle shop opens at 10 am daily, while the tasting room operates from 11 am until 8 pm.
Best to try: Surf Wax IPA, Shadowclock Pilsner, Scythe Rye IPA, Until There Is No Longer
Price: $$
Address: 15 Hardy St, Brewer, ME 04412, United States
Phone: +1 207-989-6300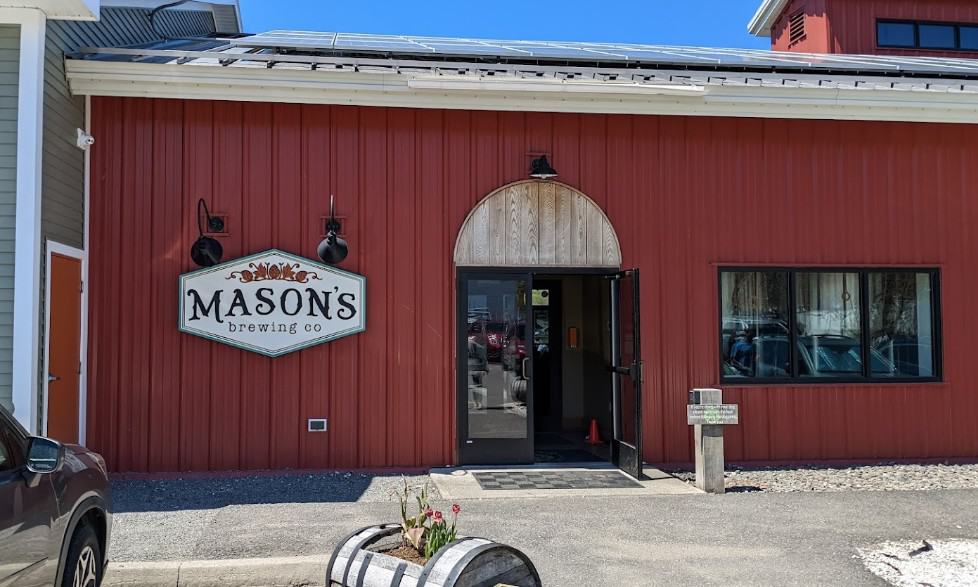 Suppose you want a brewery that will give you both historical and modern vibes. In that case, Mason's Brewing Company might be the one you want!
The name of this brewery is historical. It is derived from the word of the colonizer and sailor who discovered the early waterways in Maine. The modern side, on the other hand, lies in their equipment. The owners invested in modern technologies to ensure that their beers will only be at their highest quality.
Mason's Brewing Company has outdoor seating, a full bar, television, free Wi-Fi, and parking space. Feel free to check them!
Best to try: Hipster Apocalypse, Double Hipster Apocalypsem, Orion, Crypster/Cripster
Price: $$
Address: 237 Main St, Norway, ME 04268, United States
Phone: +1 207-739-2126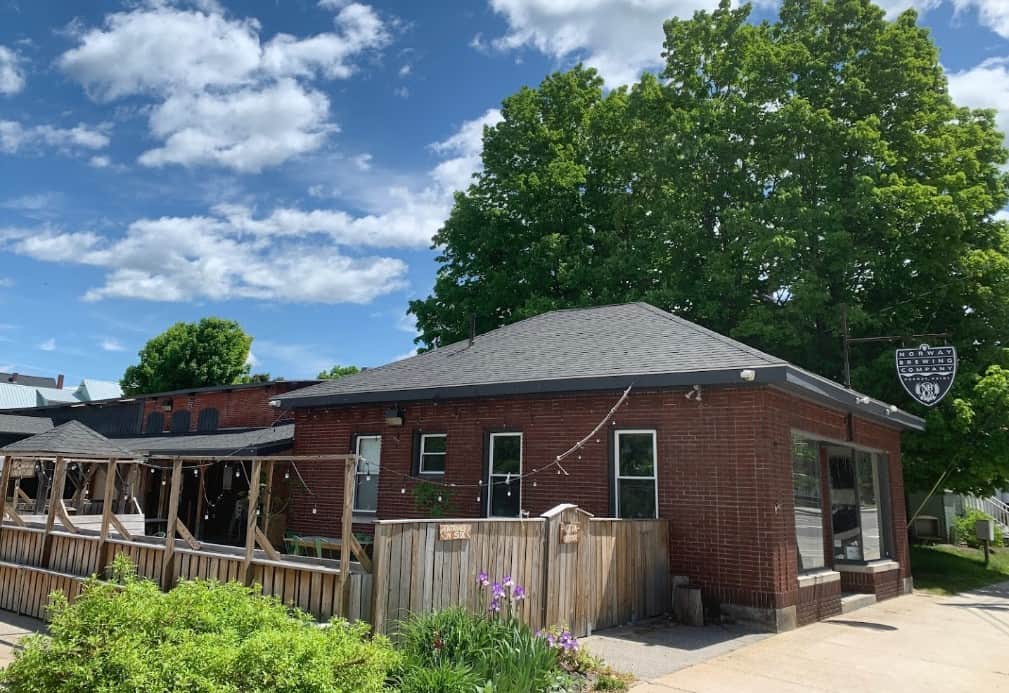 Norway Brewing Company belongs to a family that supports local crops and products. They prefer to use ingredients locally grown by farmers in Maine and make hand-made food and beer out of them.
They have a spacious garden where guests can relax. However, it is only open from June to August, usually during the warm season. Nevertheless, they also have a taproom which is operating all year round.
Norway Brewing is known for its fast service and solo dining experience. As well as for the cozy atmosphere they give the visitors.
Best to try: Scandi Land, Inglorious Bastard, Little Bear, Green Machine
Price: $$
Address: 21 Ledgewood Ln, Lyman, ME 04002, United States
Phone: +1 207-409-6814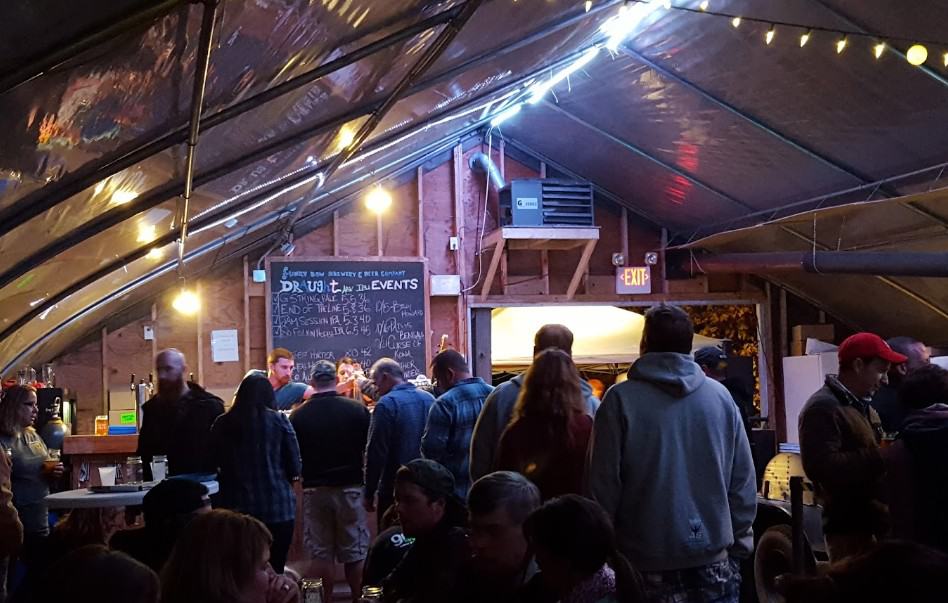 The next brewery we are going to feature will challenge your taste buds! Not in the wrong way, though.
Funky Bow Brewery & Beer Company is owned by a science enthusiast. This explains why their beers have unique flavors. They ensure that all have their own twists.
Entertainment-wise, you will never get bored at their brewery. They prepared plenty of activities every guest could enjoy, from live music, brewery tours to growler nights and other special events. All you need is to decide on what to spend your time on.
Best to try: So Folkin' Hoppy IPA, Midnight Special Coffee Porter, End Of The Line label

Price: $$
Address: 201 Southborough Dr, Scarborough, ME 04074, United States
Phone: +1 207-874-2337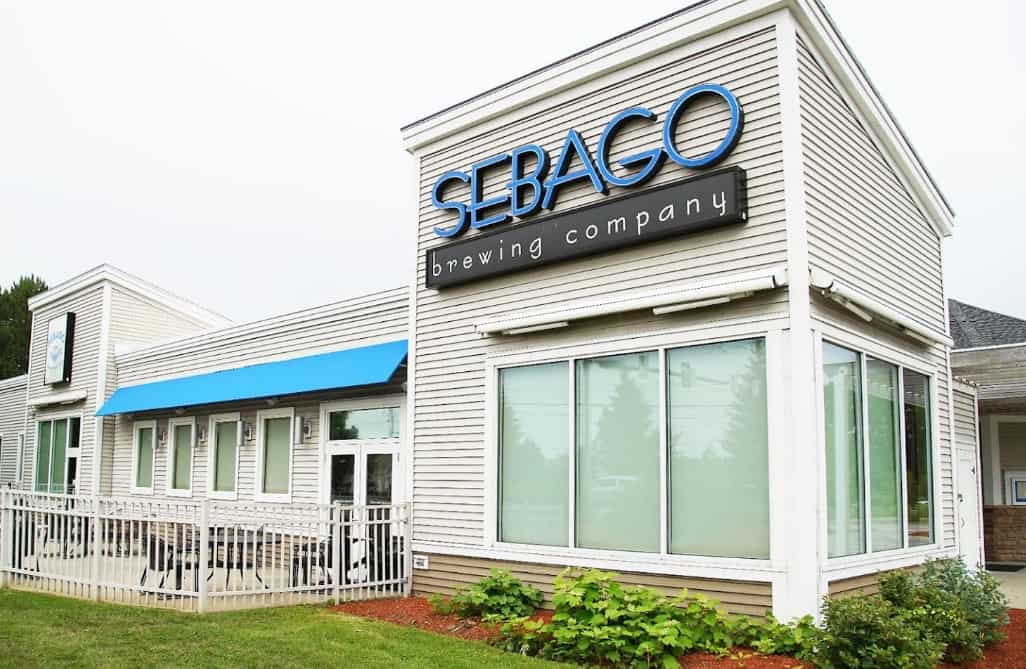 Another one for the most visited and highly rated brewery– Sebago Brewing Company! This place started brewing in 1998 and, from then, established new locations.
They have seasonal beers, but they also have year-round craft beers. Most of all, visitors should watch out for limited-edition beers.
Their wide-range food menu changes based on seasons and food trends. Nevertheless, rest assured that these are of excellent and affordable quality.
One fact about this brewery is that the waters they use to brew beers come directly from Sebago Lake. That's why their beers taste exceptional.
Best to try: Runabout Red Ale, Slick Nick Winter Ale, Lake Trout Stout, Pressed For Time
Price: $-$$
Address: 26 Front St, Bangor, ME 04401, United States
Phone: +1 207-947-8009
Sea Dog Brewing Co is an American pub that serves its own brews. This brewery was founded in 1993, and this branch is the first among all the other facilities.
They have take-out, delivery, and dine-in services. Also, they are known for having high-quality ales and great food. Some activities they have are trivia night and bar games.
Whether you are coming in solo or in a group, they have a space for you. Their view deck is something you should check out too!
Best to try: Blue Paw Wild Blueberry, Hazelnut Porter, Sea Dog IPA
Summary
As we said, Maine has a history regarding alcoholic beverages. It has been banned for years, and now that people already have freedom, it should not be wasted.
Enjoy the so-called freedom by tasting the beers from these 13 best breweries in Maine. Together with the scenic and calming nature of this state.