Beer (or birra in Italian) is not the first thing that comes to mind when you mention Italy. That spot is probably taken by wine, pasta, or pizza.
Unknown to many, the Italian beer industry has been growing steadily since 2015. There's also an increase in interest in craft beer. The Italians refer to their craft beer scene as birre artigianali.
But what about their mainstream beer brands? Which are the most popular Italian beers? Below is a list of 20 popular Italian beers:
20. San Gabriel Bionda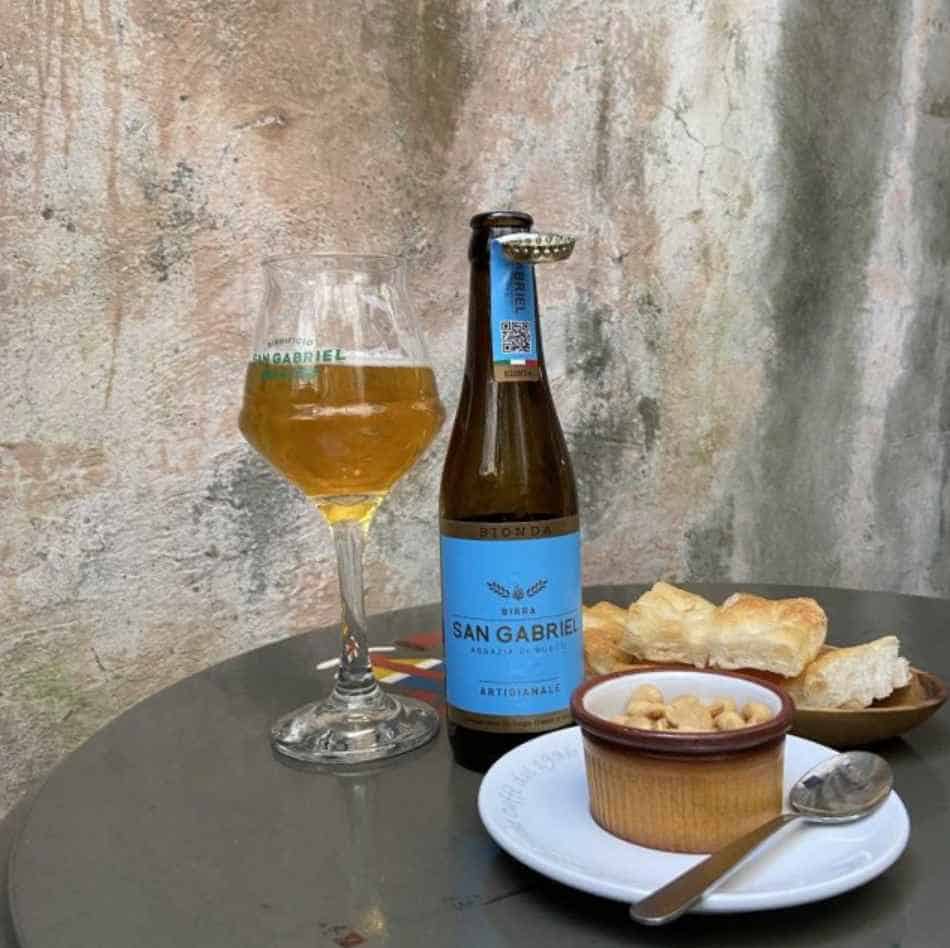 San Gabriel Bionda is a 5% ABV blonde ale brewed in Italy by San Gabriel Brewery. The word bionda is Italian for blonde, and as its name suggests, San Gabriel Bionda is a golden beer with a clear profile.
This Italian blonde ale has a mild aroma with faint bread and malt notes. Due to its light body, the San Gabriel Bionda is super drinkable with a crispy clean, and refreshing taste.
19.
Duchessic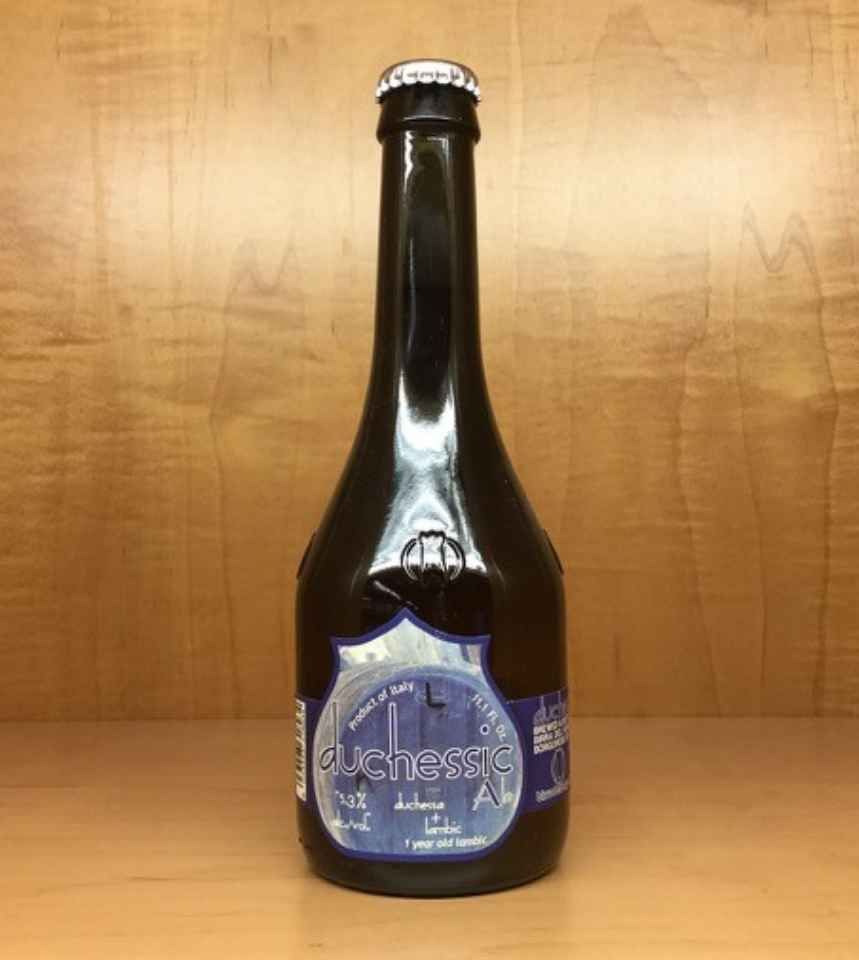 Birra Duchessic is a Belgian saison-style beer slightly blended with lambic. This beer has an alcohol content of 5.9% ABV and a golden color with a hazy profile. Birra Duchessic is sour yet refreshing with a medium body.
It has a prominent citric flavor with a hint of sweetness. Birra Duchessic has a complex and flavorful character. The lemony flavor makes the beer a great pairing for fatty foods like grilled meats, cheeses, and charcuterie.
18.
Peroni Red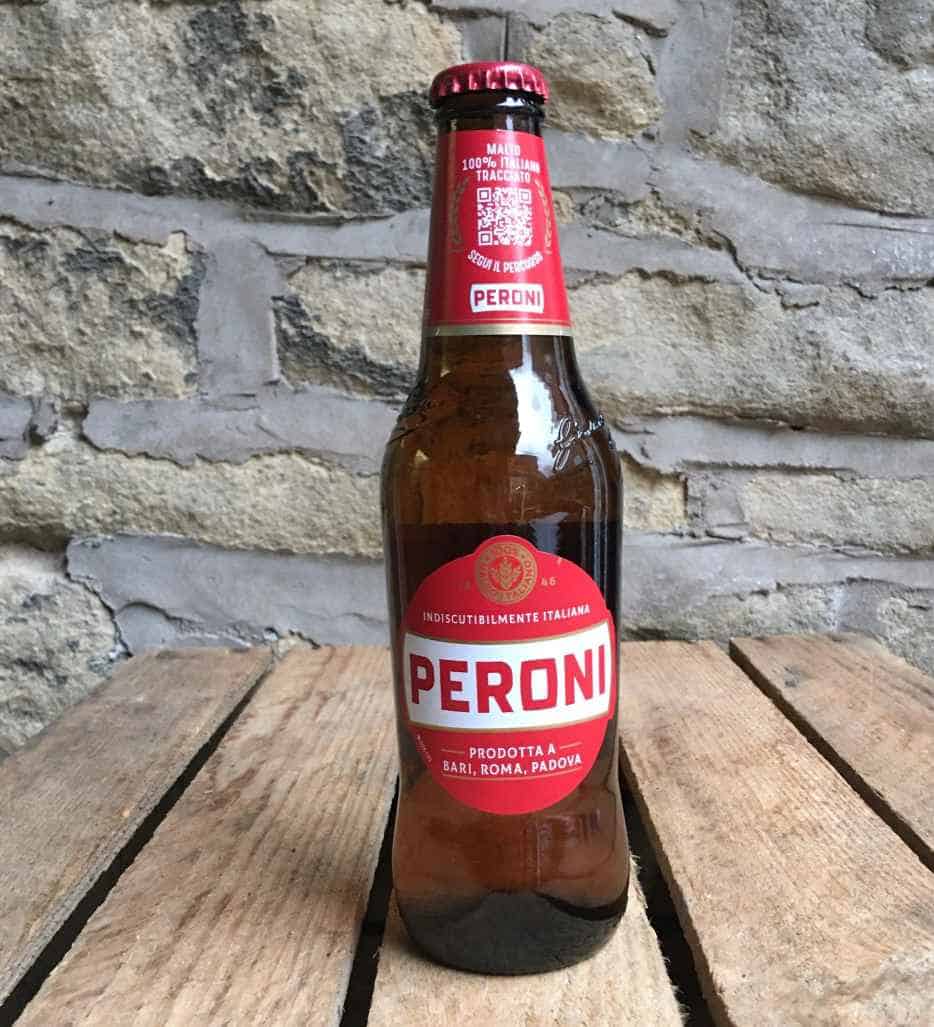 Peroni Red is a product of one of Italy's top-selling breweries, Peroni Brewery. It is one of Italy's most recognizable and top-selling beer brands. At 4.7% ABV, Peroni Red is made from barley malt in the American lager beer style.
Peroni red emits a light floral aroma with a biscuity taste.
17.
4 Luppoli Lager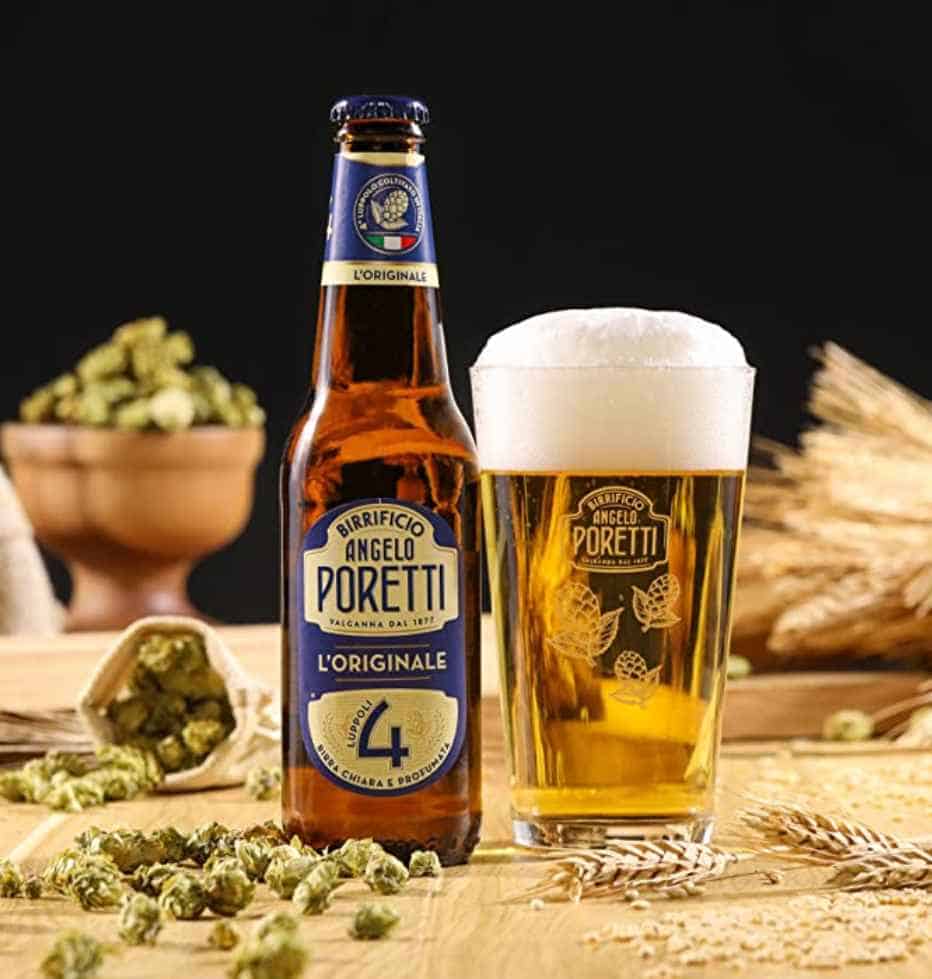 Made by Birrificio Angelo Poretti, 4 Luppoli is a European pale lager. With a 5% (ABV) alcohol content, 4 Luppoli is generously hopped with a light body. The beer emits malt and hop scents that complement each other perfectly.
4 Luppoli is a suitable companion for medium-aged cheeses, cereal-based dishes, white fish, and vegetable salads.
16.
La Tabachera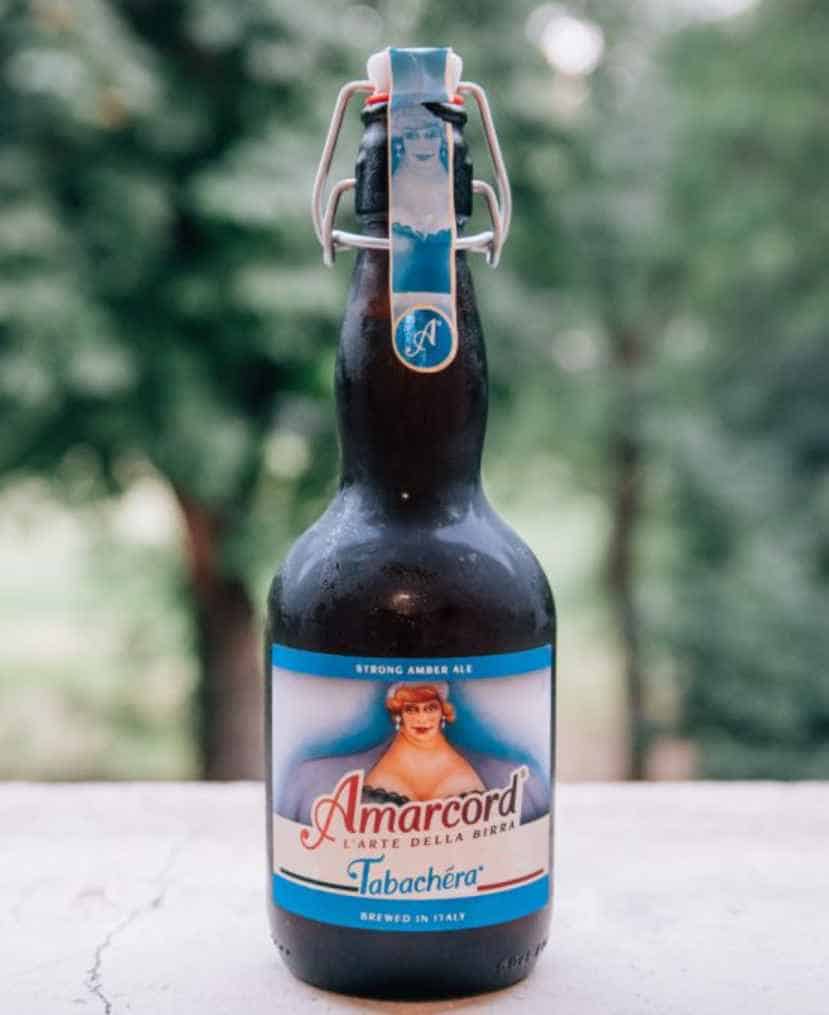 La Tabachera is a doppelbock-style beer made in Italy by Amarcord Birra Artigianale Italiana. The beverage is amber in color with bronze highlights. At 9% ABV, this strong amber ale has a heavy body with a sweet taste profile.
The beer gives off smoked barley, caramel, and fruity notes.
15.
Xyauyu Barrel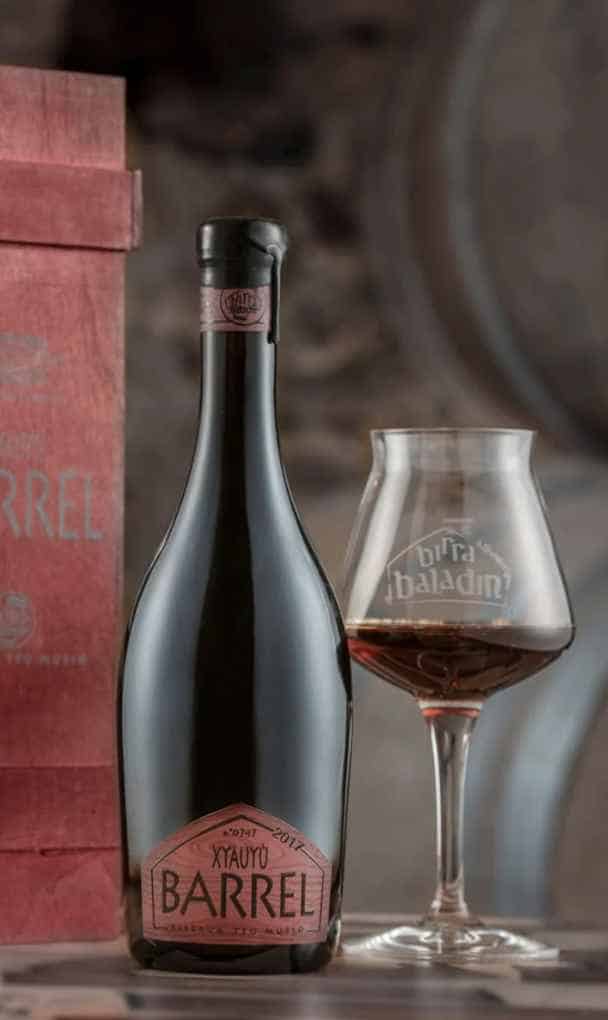 Made in Italy, Xuauyu is a product of Birrificio Le Baladin. It is a 13.8% ABV English Barley-wine-style beer that is packaged and served like actual wine. Xyauyu barrel is clear with an intense brown hue. With no carbonation, the beer does not form a head.
Xyauyu Barrel fills the nose with fruity and woody aromas. It tastes like aged rum blended with smoked malt.
14.
Verdi Imperial Stout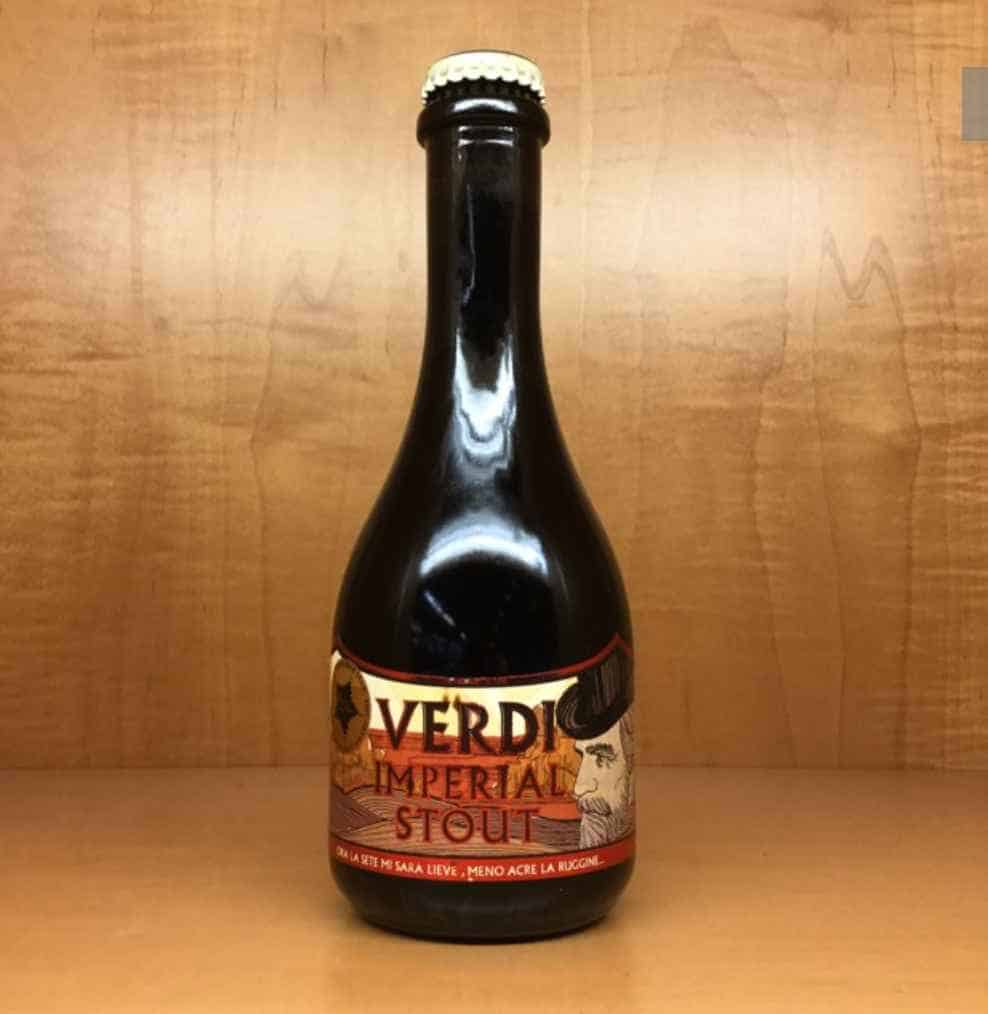 If you're a fan of high-gravity beer, you'll love this next entrant. Verdi Imperial Stout is a Russian Imperial stout brewed by Birrificio del Ducato. At 8.2% ABV, it is a full-bodied beer with licorice, chocolate, and tobacco notes.
It pairs well with chocolate candy, blue cheeses, and dry pastries.
13.
Gran Riserva Doppio Malto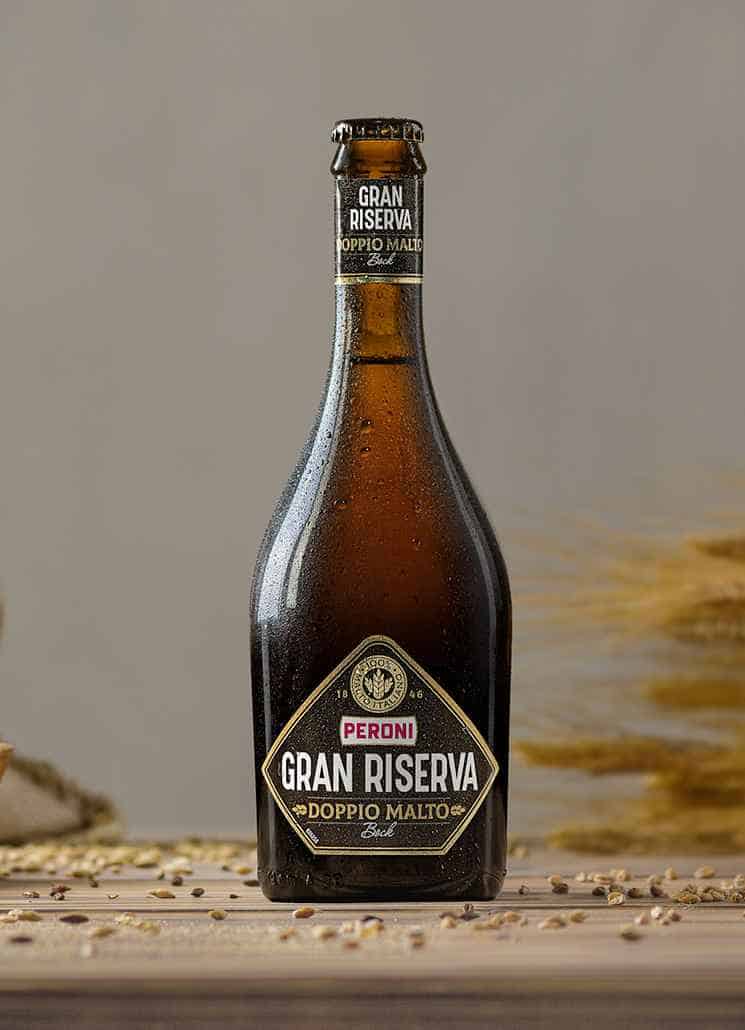 Made in Italy, Gran Riserva Doppio Malto is a European-style bock. The name Gran Riserva Doppio Malto translates to Grand Reserve Double Malt. The beer has a medium body with intense cereals and roasted barley aromas. Gran Riserva Doppio Malto also gives off a spicy aftertaste.
This beer pairs well with red meat and pasta with spicy sauces.
12.
Ichnusa
Ichnusa is a European-style pale lager with a 4.7% alcohol content. The beer is brewed on the Mediterranean Island of Sardinia by Heineken Italia SpA. The beer has a light body with a clear golden-yellow hue. Birra Ichnusa is heavily hopped with noticeable bitterness.
A strong malty flavor and a refreshing profile characterize the beer's taste.
11.
Skizoid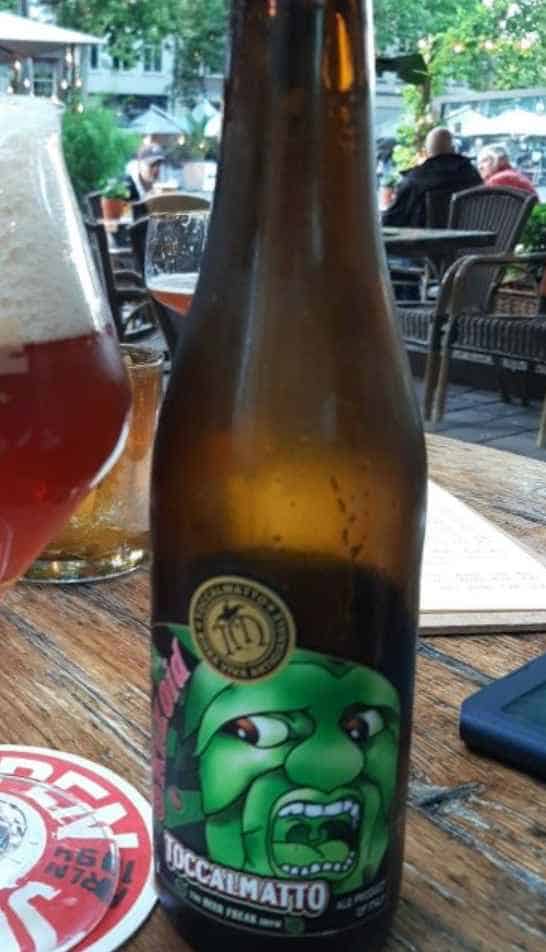 Produced in Italy by Birra Toccalmatto, Skizoid is an American-style IPA with an alcohol content of 6.2% ABV. The beer is heavily carbonated with a white head. Skizzoid is amber in color with ruby highlights. This IPA gives off notes of citrus with hoppy bitterness.
10.
Tipopils
Produced by the Italian brewer Birrificio Italiano, Tipopils is a European-style pale lager. This beer has an intense golden color and forms a thick white head. This beer gives off a grassy hop aroma with citrus, honey, and malt notes.
At 5.2%, Tipopils is a medium-bodied pilsner with a refreshing taste. The beer is packaged in a slender black bottle with a green label strip.
9.
Nora
Produced in Italy, Nora is another beer from Birrificio Le Baladin. The beer is slightly hazy with a golden amber hue. Upon serving, Nora forms a persistent fine head. A sip of this beer releases spicy, fruity, and woody notes with a hint of incense.
At 6.8% ABV, Nora is quite a strong beer with a heavy body. Birra Baladin recommends serving this beer between 50-54°F.
8.
Birra Moretti La Rossa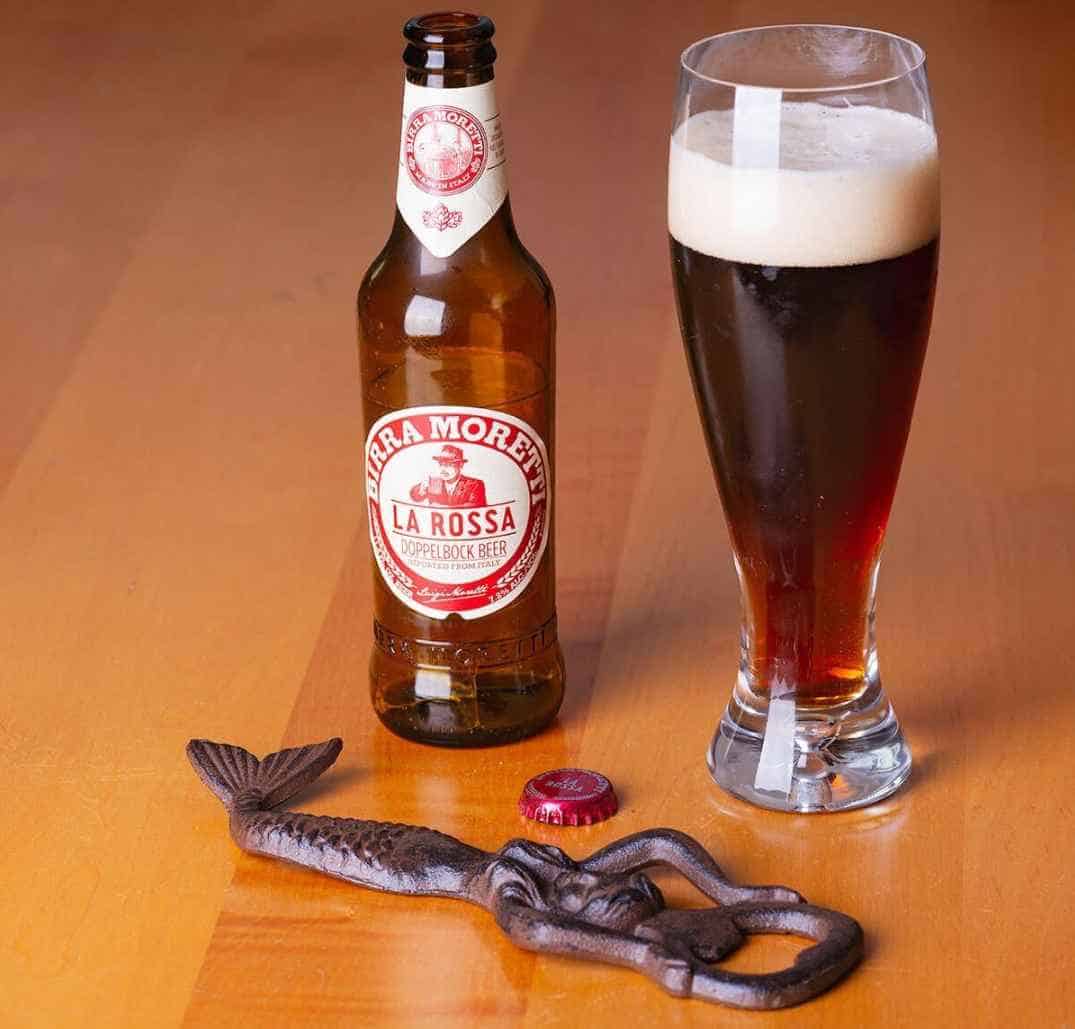 Birra Moretti La Rossa is produced by the Italian brewer Birra Moretti. In 1996, Birra Moretti was acquired by brewing juggernaut Heineken. Birra Moretti La Rossa is a doppelbock with an alcohol content of 7.2% ABV. The beer has a full body, bitter aftertaste, and caramel aroma.
According to Birra Moretti, the beer should be served between 50-54°F.
7.
Pedavena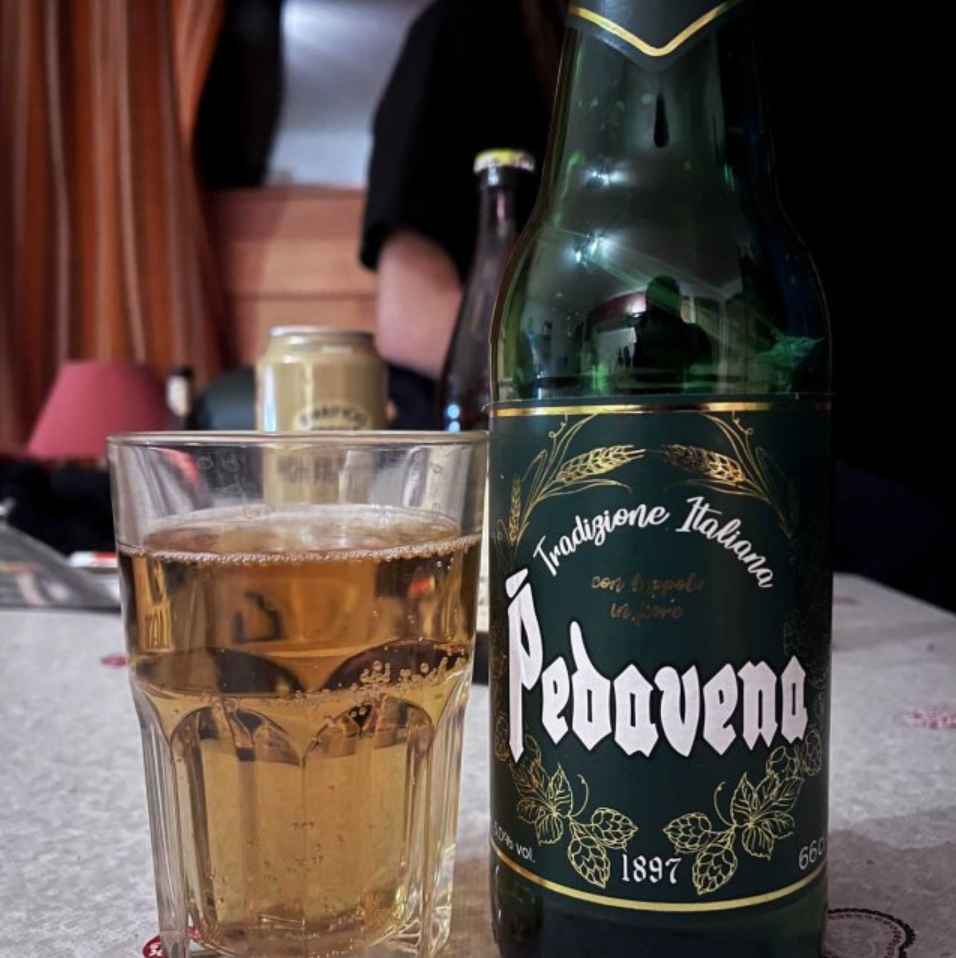 Made in Italy by Birreria Pedavena, Pedevena is a European-style pale lager with a 5% alcohol content. It is a slightly hazy beer with a pale yellow appearance. Pedavena is sour with zesty and malty notes. As for mouthfeel, the beer is light-bodied with a hint of bitterness.
According to Birreria Pedavena, the beer tastes best when served under low temperatures between 40-43°F.
6.
Cortigiana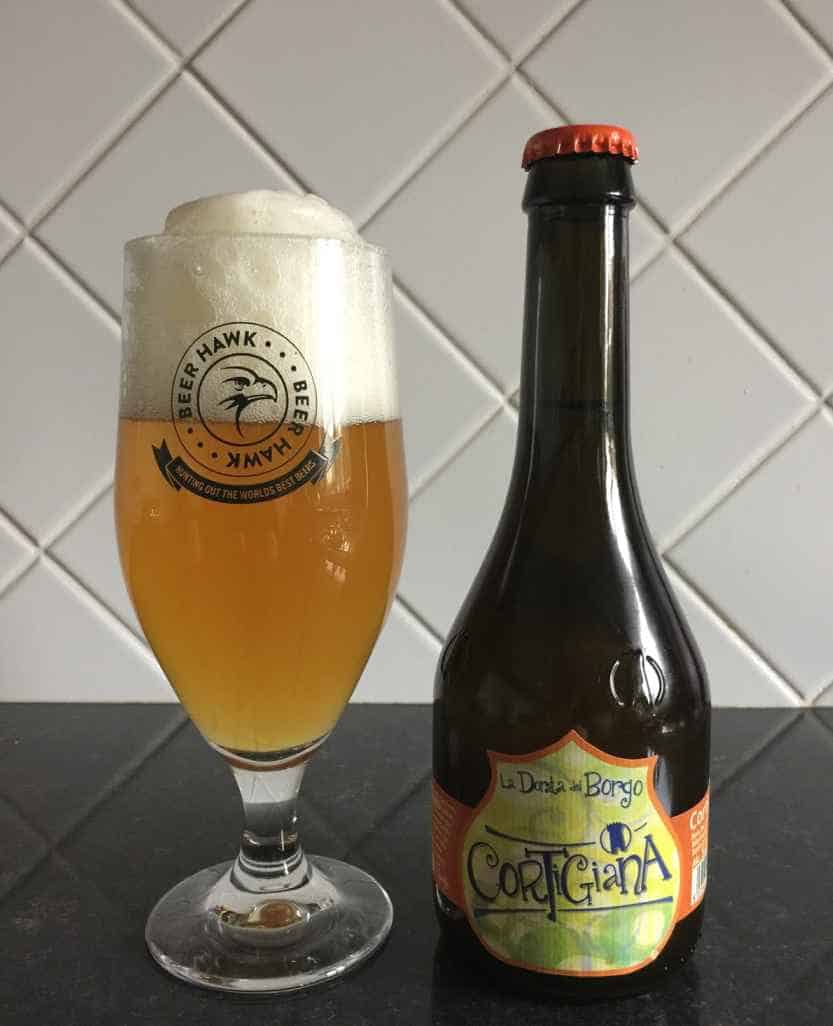 Birra Cortigiana is another fine beer from the Italian brewer Birra del Borgo. It is a 4.6% Belgian-style pale ale packed in a sleek wine-like bottle. The involvement of oat flakes and cereal wheat produces a creamy beer perfect for the summer.
Cortigiana is a medium-bodied beer with a spicy flavor profile.
5.
Isaac
For this entry, Birra Baladin returns with another fantastic beer. This time, it's a witbier called Isaac. With 5% ABV alcohol content, Isaac is a straw-yellow brew with a slightly hazy profile and a fine head.
A sip of this fine witbier releases a kaleidoscope of scents that include citrus and floral notes.
4.
Menabrea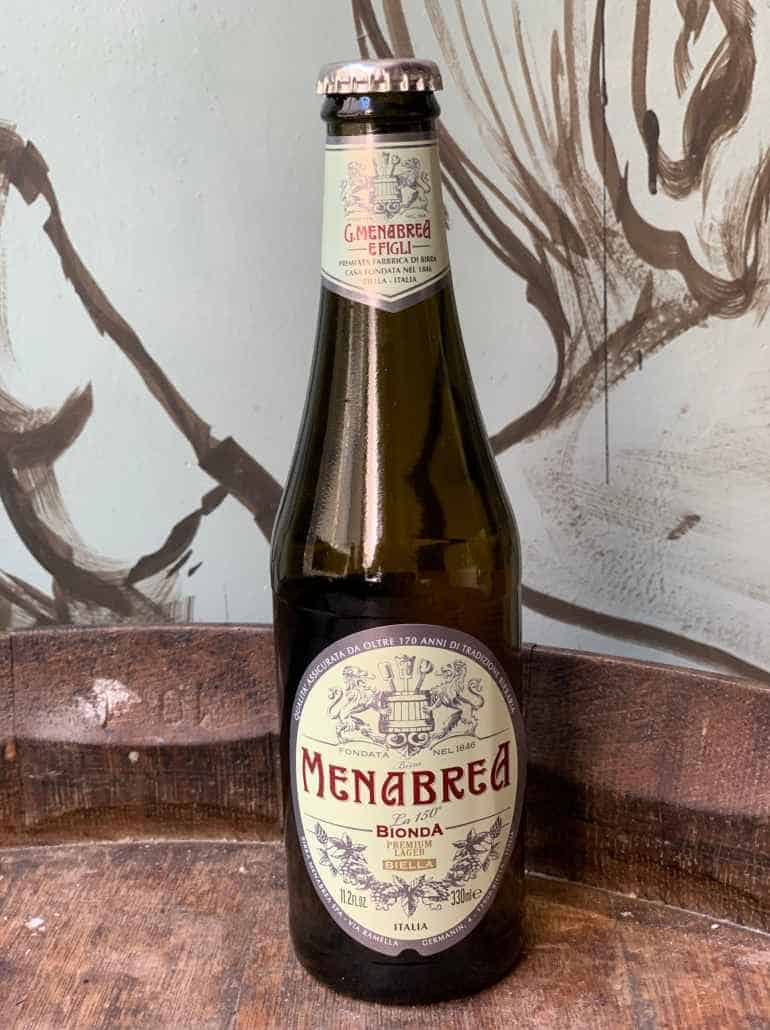 Produced in Italy by Birra Menabrea SpA, Menabrea 150° Bionda Premium Lager is an American-style adjunct lager. As its name suggests, Menabrea is blonde with a golden hue. With an alcohol content of 4.8% ABV, Menabrea is a light-bodied lager with a crisp and refreshing taste.
As for aroma, the beer releases citrus, fruity, and floral notes with slightly bitter undertones.
3.
ReAle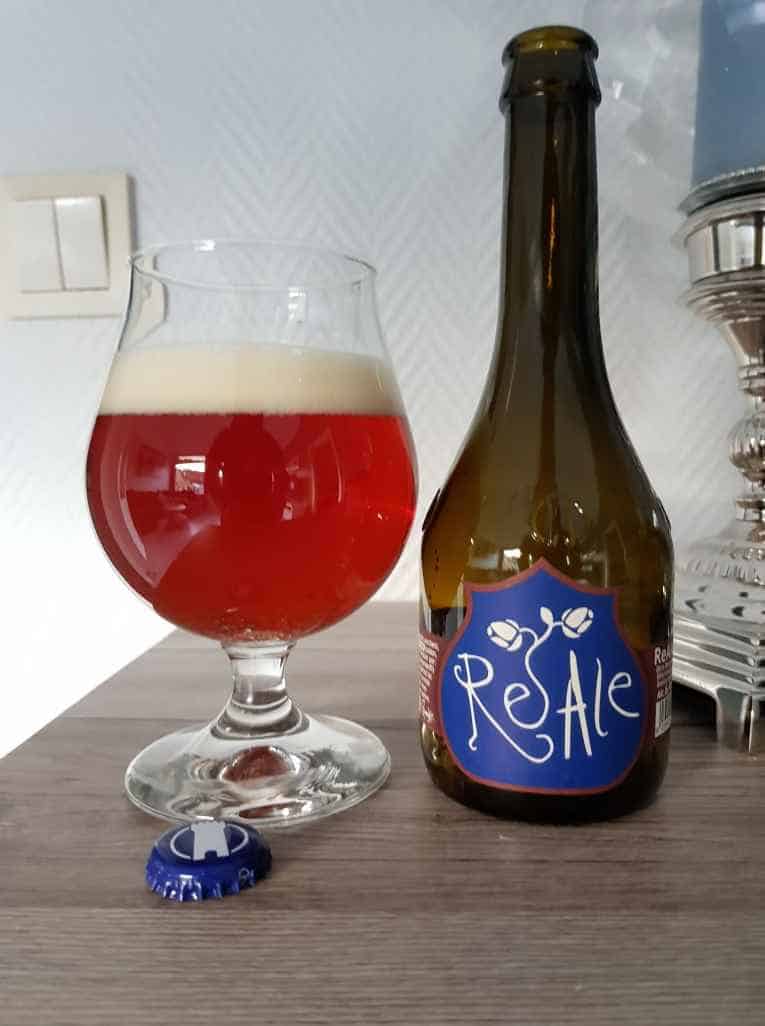 The next popular Italian beer comes from another familiar source, Birra del Borgo. This time the Italian brewer is presenting ReAle, an American-style pale ale. With a 6.48% ABV alcohol content, the ReAle is a medium-bodied beer. The beverage is amber in color with a hazy profile.
Birra ReAle is fairly sweet with noticeable crystal malt notes and rounded by fruity and spicy flavors.
2.
Birra Moretti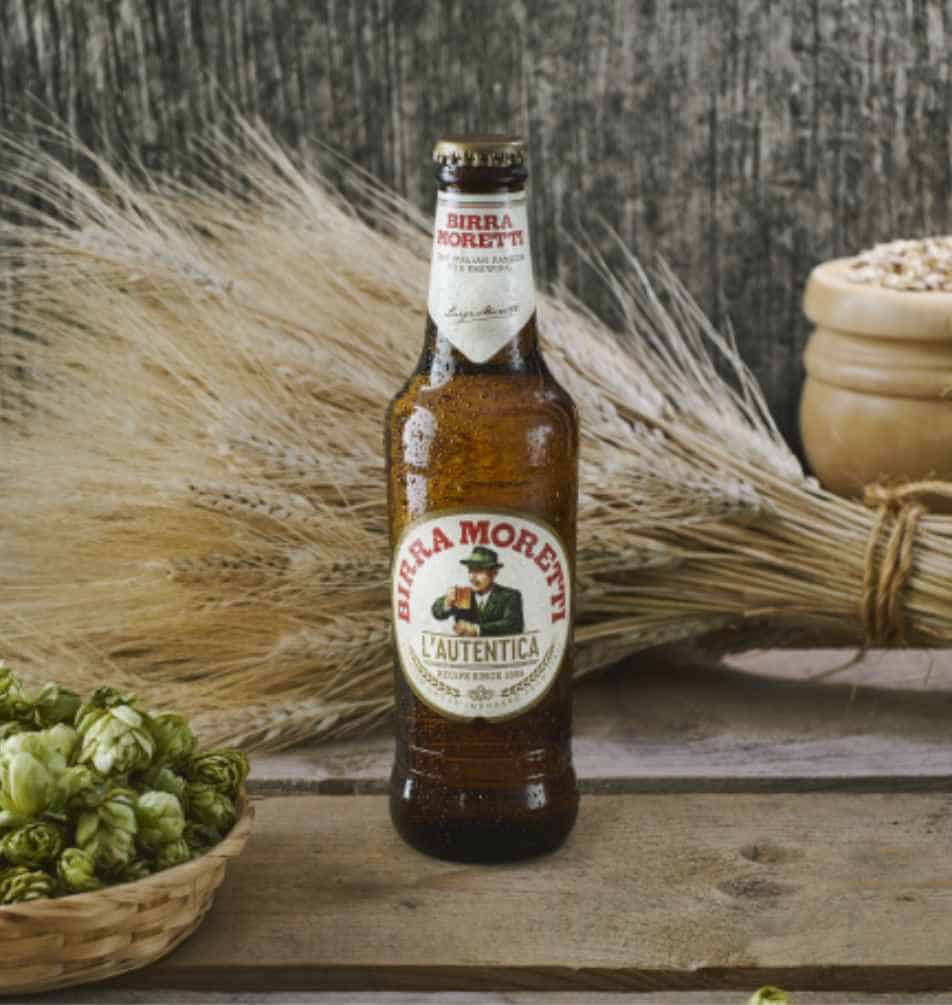 According to Statista.com, Heineken Italia is the top-selling Italian brewery. And one of their best sellers is a 4.6% pale lager called Birra Moretti.
This beer is super drinkable with a light-bodied mouthfeel. Birra Moretti is also lightly hopped with floral and fruity notes. A sip of the beer reveals moderate bitterness with a clean aftertaste.
1.
Peroni Nastro Azzuro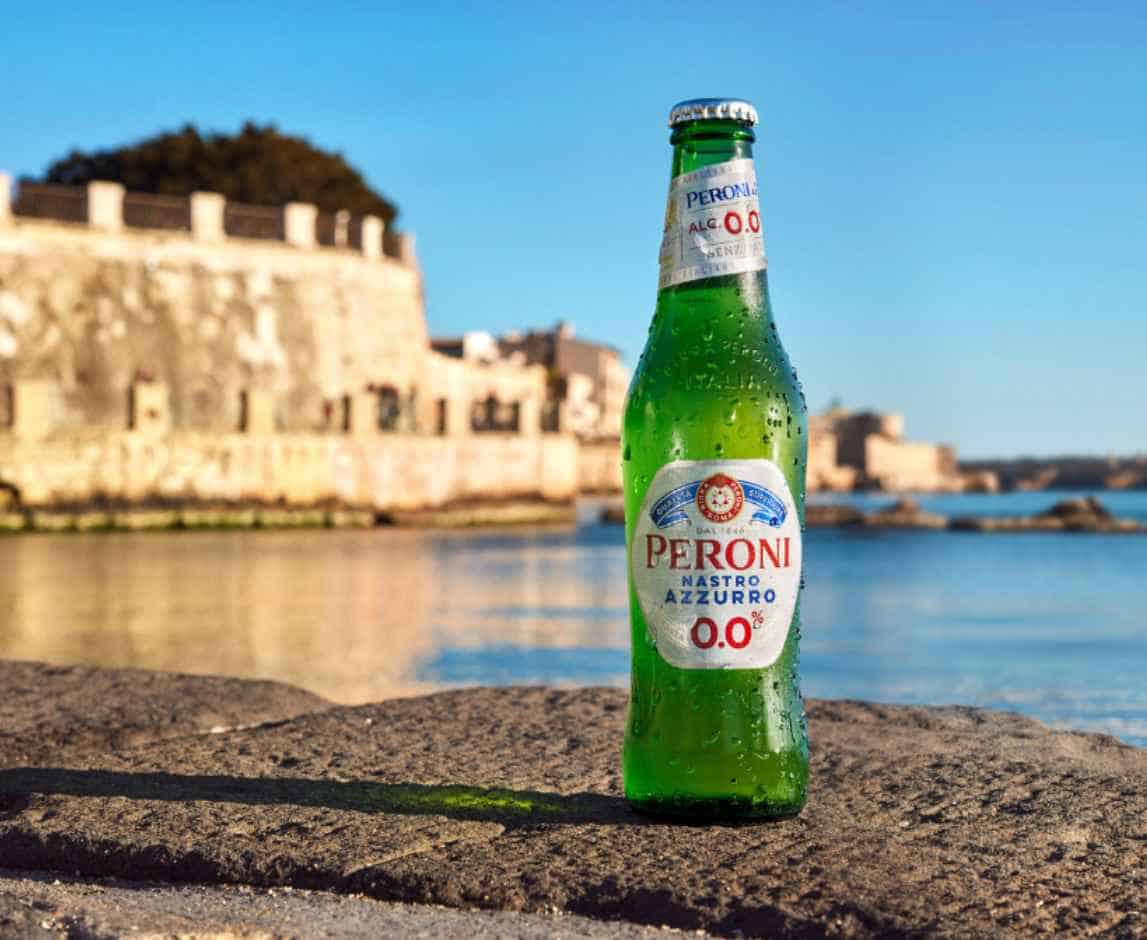 Produced by Birra Peroni Industriale SpA, Peroni Nastro Azzurro is a top-selling Italian beer brand with exports to over 70 countries. This beer is a European-style pale lager with a 5.1% ABV alcohol content.
The beer has a light-bodied mouthfeel with zesty citrus notes. The bitter aftertaste complements this beer's complex flavor profile.
Frequently Asked Questions
Below are some frequently asked questions about Italian beer:
What is the Most Popular Beer in Italy?
Peroni Nastro Azzuro is the most popular beer in Italy. It is the best-selling brew, and Birra Peroni Industriale exports it to over 70 countries across all continents. In 2016, Statista.com conducted a survey to find Italy's most popular beer, and Peroni Nastro Azzuro came out on top.
What is the Main Beer in Rome
Ale is a popular beer style in Rome, supplied by local microbreweries. A favorite among this caliber of brewers is the Italian Pale Ale (IPA), an Italian rendition of the India Pale Ale.
The Italian ales vary in alcohol content, from mild (about 4.4% ABV) to medium (6.0-6.5% ABV) to high -alcohol (7% or higher). Despite the strength of the ales, they are heavily hopped and delicious.
What Beers are From Italy?
Italy has a vibrant brewing culture with an emerging craft brew scene. Italian beers are gaining worldwide popularity as the country exports more and more beers each year.
Below are 20 popular Italian beers:
Peroni Nastro Azzuro

Birra Moretti

ReAle

Menabrea

Isaac

Cortigiana

Pedavena

Birra Moretti La Rossa

Nora

Tipopils

Skizoid

Ichnusa

Gran Riserva Doppio Malto

Verdi Imperial Stout

Xyauyu Barrel

La Tabachera

4 Luppoli Lager

Peroni Red

Duchessic

San Gabriel Bionda
What Beer to Drink in Rome
While the Romans love their ales, the country's top-selling lagers still reign supreme. Whether you're visiting the Pantheon or the Colosseum, be sure to grab a cold Peroni or Moretti.
Did We Miss Anything
And this statement concludes our list of 20 popular Italian beers. Did we miss anything? Tell us your favorite Italian beer and why you love it.