Imagine getting a cold, refreshing beer after a day at work at a local bar. Ahh… can you hear the fizz? The mere thought of it can make you feel relaxed already. But let's sweeten the deal by saying, "You can get a free beer at a bar!" Are you curious about how you can get one? Then keep on reading.
How Do I Get Free Beer?
Who doesn't love free beer? We all do! If only asking for a pint of beer was like asking for a glass of water, then bars would be filled with people enjoying their favorite drinks.
While there are fun ways to get yourself a free drink, some may take time and effort. As the famous saying goes, "Nothing comes for free unless you work hard for it." But in our case, we can say, "Work smart for it," and here's how:
Dare A Friend
Let us start with a quick question, shall we? How do you pronounce the capital of Kentucky? Is it Louisville or Luee-ville?
If you answered either of those, then you need to try again because the capital of Kentucky is Frankfort. Aha! Did I just win a beer from you?
If you find this method a fun way to get a free beer, here's how you should do it:
Pick at least three brain teasers:

 Make sure that the question is mind-boggling because you don't want to be paying for the drinks.

Make a deal with a friend: If he or she gives an incorrect answer, then you get to win a free beer in return. 
Bonus: Would you like to double your free beer? Allow your friend a second chance. Ask another brainteaser. However, let your friend know that the reward will be doubled if they give an incorrect response again.
This might take a turn if your friend outsmarts you. Nonetheless, it's a challenging and exciting way to earn a free beer. So go ahead and immerse yourself in finding the best question. 
Master A Bar Trick
If your friend is a brain teaser expert, another option is to learn a bar trick. It's a classic when you want to impress some friends or even earn a free beer during a night out. One of the famous bar tricks is the "Trapped Bill". All you need is a banknote and two empty bottles.
Make a bet with your friend. Whoever removes the bill from between the two bottles without the bottle falling off wins. The prize? A free pint of beer! But to score one, you need to master the trick. Here's how:
Center the bill on top of the first bottle. Then, turn the second bottle upside down and place it on top of the first bottle. Now you have your bill sandwiched in between the bottles. 

Make sure that the tops of the two bottles are perfectly aligned.

Hold the left side of the bill with your thumb and index finger. No pulling should occur on your left hand.

Place your right index finger flat on the bill. Then, quickly and forcefully, bring down your finger sliding off the bill between the bottles.
You've figured out the trick. Go ahead and practice until you've mastered it. If you want to learn more about bar tricks, then watch this video: 
Bring Your Stories To The Bar
Did you get a job promotion? Are you celebrating your birthday? Are you getting over a breakup? Whatever the occasion, going to a bar and getting a drink is no question. But how exactly are you going to get a free drink?
If you're visiting a bar with your friends to celebrate a milestone, don't be shy to ask them to treat you to unlimited beer. It's a day to celebrate after all and you deserve to have a drink. Some bars also offer a free beer if it's your birthday. Just make sure that you're a regular where you're celebrating. 
If you're on a solo trip, it's totally fine. You may opt to enjoy your own company or share your stories with a bartender. They are good listeners. Just imagine how many people sit on the front bar to converse with them. Bartenders could probably write an entire book about other people's adventures.
Some bartenders can empathize with their customers. They know how to stir things around and somehow make the situation a little less heavy.
I met this bartender while on a vacation, he said "It makes me happy knowing that my presence and a beer can help others." Sometimes he does not hesitate to offer a free beer when he feels like someone is going through a lot.     
Try A Beer At A Newly Opened Bar
One way to get free beer is to visit a newly opened bar and ask for samples. But don't just barge into your local bar and ask for a free drink. Instead, find a good seat at the front bar and order something from the menu. You can also purchase available merchandise if they have any. This way, you can show support for the business. 
Then, get to know your bartender. You can ask about the variety of beers they offer and ask for their personal favorites and recommendations. It is also a plus if you have a general knowledge of beer. 
When you're in luck, the bartender may willingly offer a free sample of his or her recommendation. But if not, you can say that you'd love to try their craft beer or whatever your bartender recommends. There's not much to lose even if you don't get a free drink. At least the bartender will remember you once you visit again.
Choosing a newly opened bar also increases your chances of getting a free beer. Well-known ones already have a large number of regular customers and may be unable to accommodate your request. Unless you're a natural conversationalist, then you might score one.
Treat Your Bartender With Respect
Shep Hyken is a customer service expert at Shepard Presentations. According to Hyken, you need to treat people with respect and dignity to receive great customer service. Who wouldn't agree with that right? 
As simple as remembering the employee's name makes them feel valued already. So the next time you visit a bar, try to remember the bartender's name. It will go a long way. 
Don't focus solely on getting a free beer from them. Learn to value their craft. Saying a few words of appreciation or leaving a tip can also help. You never know; perhaps after a long day at work, you'll be the one to make their day brighter.
Also, remember that earning their respect doesn't mean you can take advantage of their service. Every drop of alcohol served at some bars is monitored.
The bartenders can't just give away free pints whenever they like. They can give you an extra pour but don't expect that you can receive this regularly. Whether a free taste or an extra pour, always be thankful to your bartender.
Watch Out For Promotions
On good days, drinking a pint or two is not enough. Good thing some bars and pubs are constantly looking for new ways to attract customers. One of the most popular is to offer promotions. This is an excellent way for them to get people in the door while also creating a fun atmosphere.
Some bars run happy hours where they sell drinks at a discounted price. While others offer loyalty programs to their customers. You might come across places that have a reward system.
Places like those would offer point-based rewards or visit-based rewards. Earned rewards can earn you free drinks. In short, you need to be a loyal customer. 
Almost all the bars today have social media platforms, may it be on Facebook or Tiktok. Thanks to these platforms, you can now easily view if your local bar has promotions. So have some patience while scrolling through the app. Maybe you'll stumble on a good deal.
Dedicate An Account About Beers
We all know how in today's world, anyone has a chance at becoming an influencer. With just the right amount of followers and good content, you got yourself a sideline. But let's not deny that working your way to becoming a beer influencer is costly. You have to spend quite an amount to produce amazing content. 
Let's not overlook the skills either. There is a lot of work involved in creating engaging material and captions. Though, it will all be worthwhile after you establish your reputation in the beer market.
Some beer companies work with influencers to market their products. Who knows, maybe you'll receive an email asking for a beer brand collaboration. You get to taste beer samples for free while earning.
Take Away
There are several ways to get free beer, whether you're trying to cut costs or you just want to have a cold one without spending any money.
From taking advantage of promotions and discounts to celebrating events and milestones, there are plenty of opportunities out there for you. But whatever way you choose, make sure to enjoy it responsibly!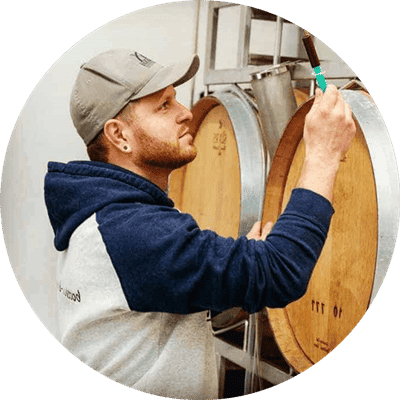 As a homebrewer, Michael would get frustrated about the lack of brewing information on the internet. After hundreds of gallons of spoilt batches, Micheal had enough. And he founded Unknown Brewing as a resource for homebrewers.