Do you love playing drinking games with friends? If yes, it's time to invest in a good beer die table. You can spend a little money on a table. It's fun and inexpensive to go the DIY route. A creative beer die table can make your next party memorable for your and your guests. It's an exciting way to drink beer.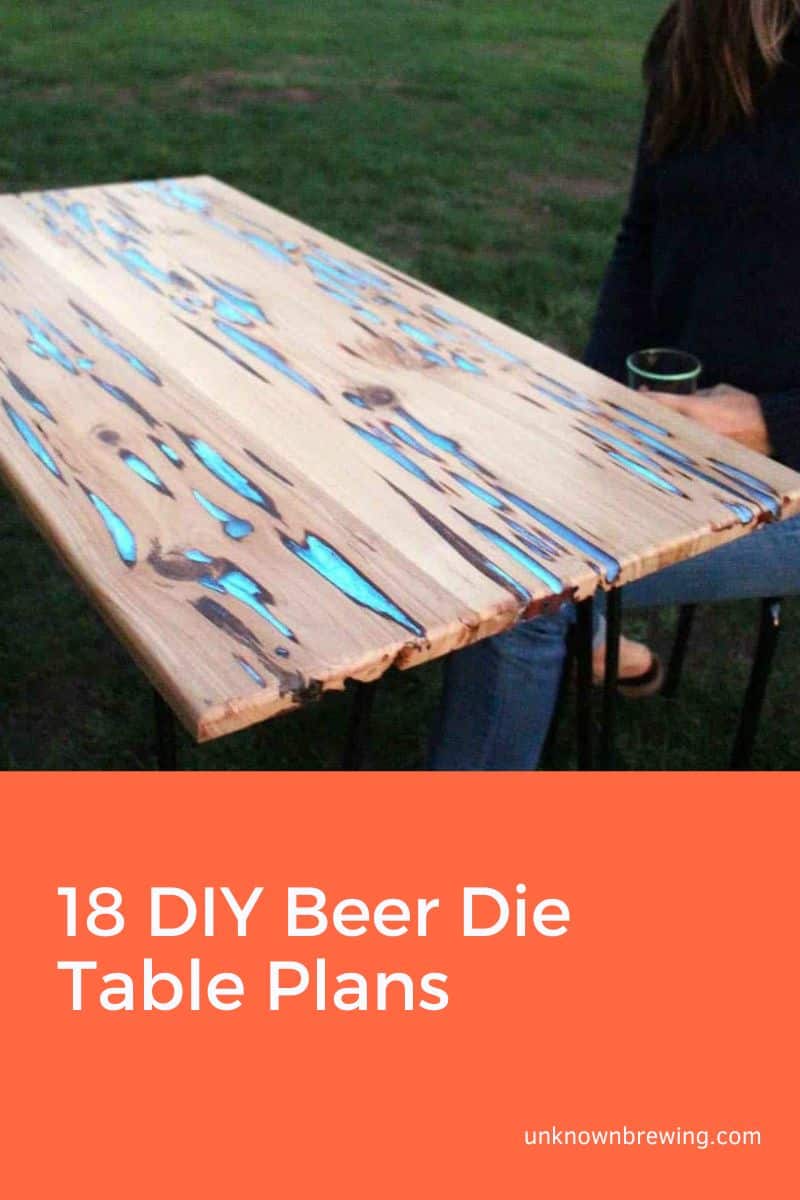 The following 18 beer die table plans can help you with this extraordinary project. We've asked DIY experts and scoured the web for the best techniques. The instructions are easy to follow and won't dent your budget.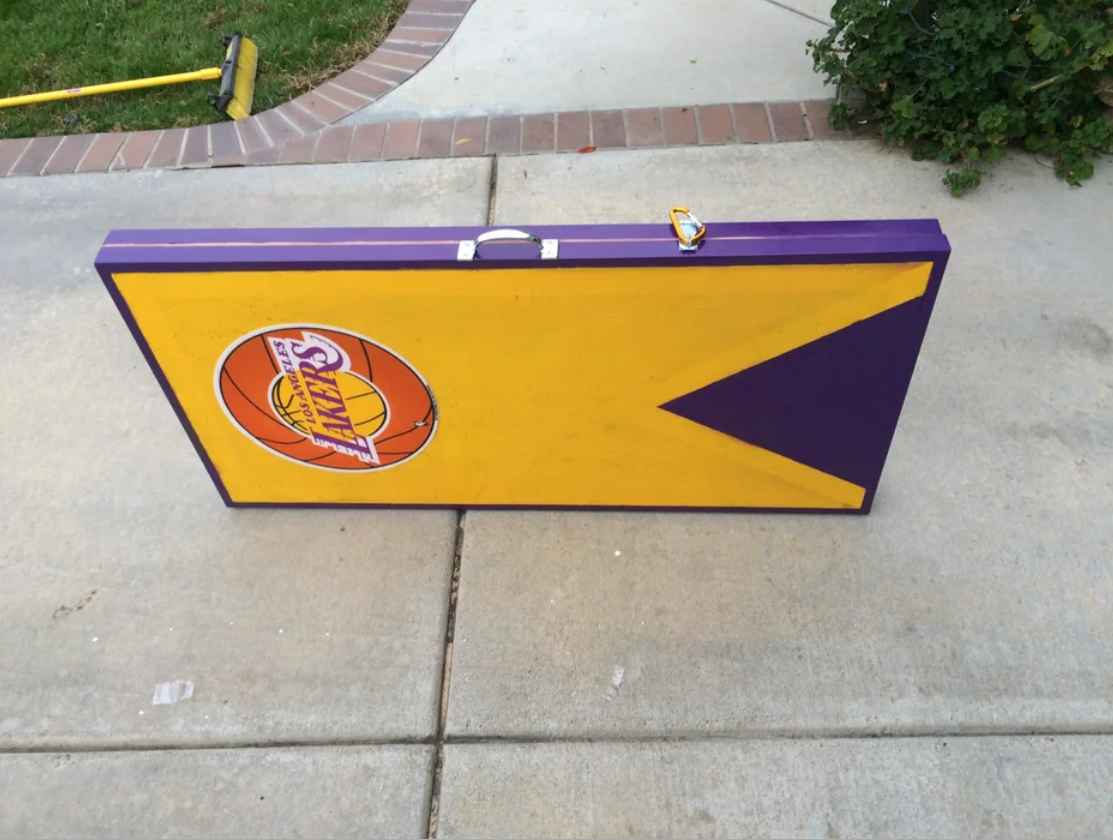 This table is perfect for you if you're a Lakers fan. This yellow and violet table can enhance the excitement for a much-anticipated ball game. It's a different size than a professional-sized unit.
However, it still does an excellent job of facilitating the game. You can even haul it to other places since it's portable. The design is also a perfect decorative piece for an NBA-themed room.
2. DIY Foldable Beer Dye Table
This beer die plan is excellent if you want to store it after playing. You can easily fold the legs and the table in half. The equipment needed to make this table includes an electric drill, an electric sander, a miter saw, and a socket wrench.
You can rent or borrow these tools if you don't have them. The maker suggests using a plastic sawhorse for a lighter, more portable version. You need to save about $150 to finish this project.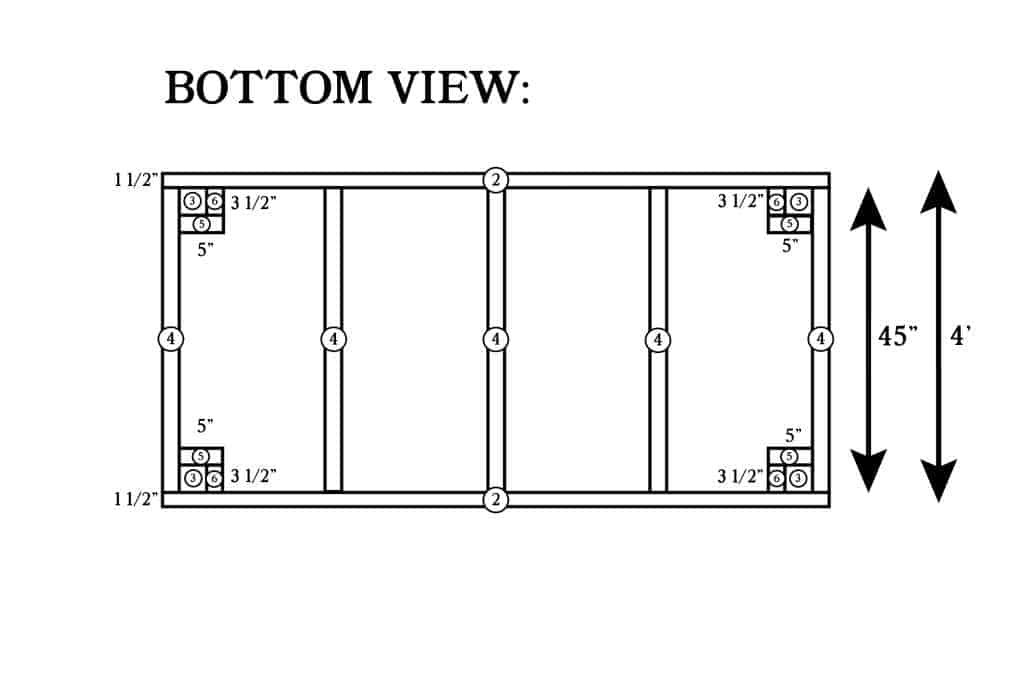 The secret to an easy build is having detailed instructions, like this plan. It includes the needed materials, their dimensions, and their types. The exhaustive list makes it easier for you to buy them at the store. Another excellent feature of this plan is the table drawing with labels. It allows the builder to visualize the project.
The measurements are based on regulatory standards. So, this "blueprint" is best if you're hosting a more competitive game of beer die.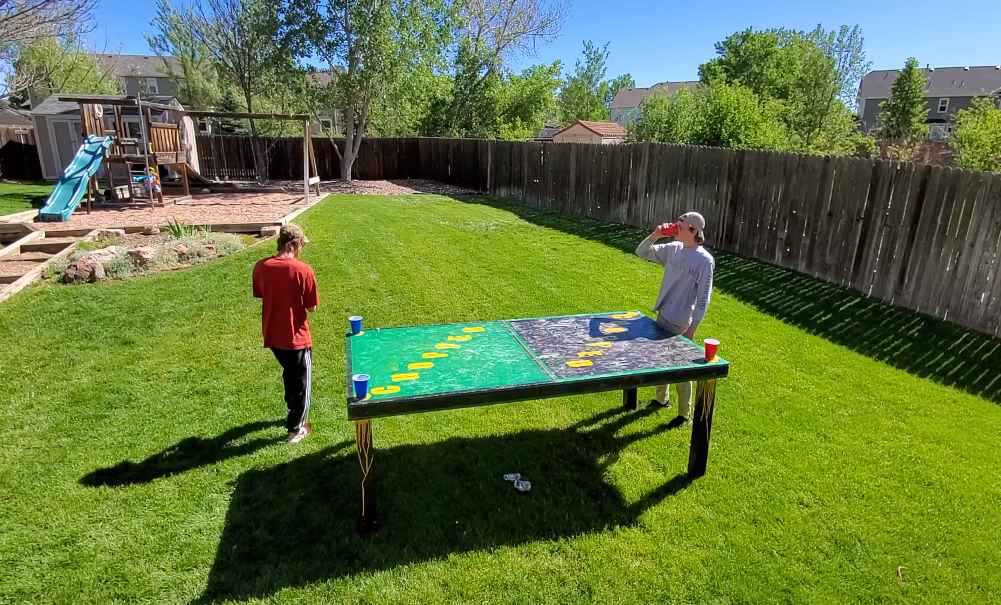 Crank up the reggae music and bring out your materials. This rasta-themed beer die table can be a fantastic addition to any outdoor party. The video shows that two people can do the job faster. You can also do the project outdoors to soak up some sun and fresh air. It can also make clean-up easier.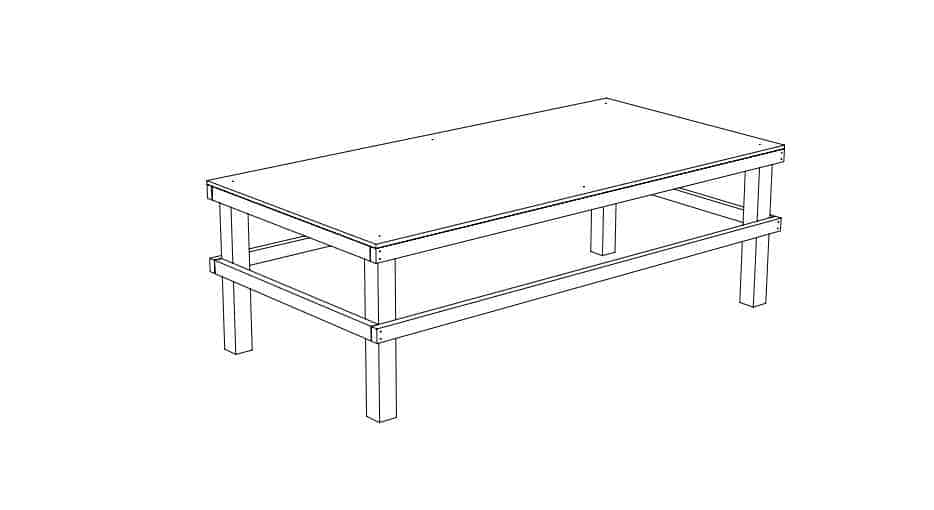 Are you looking for a professionally -crafted beer die table plan? If yes, then this site is best for you. It features a blueprint that details the finished product. The designer also included the needed materials and linked them to hardware websites.
These thoughtful details make it easy for any builder to source the materials. You can paint your table using any color you like. Matching it with your party theme or game room decor would be nice.
6. Beer Die Table College Edition
This project can be an excellent activity for college buddies. Building the beer die table for a club or fraternity event would make it even more memorable. This video shows how fun it is to create something with friends.
The total expenses for this table are $150. According to the creators, you would need two days to finish the project. You can paint your table with your school colors or your organization's logo.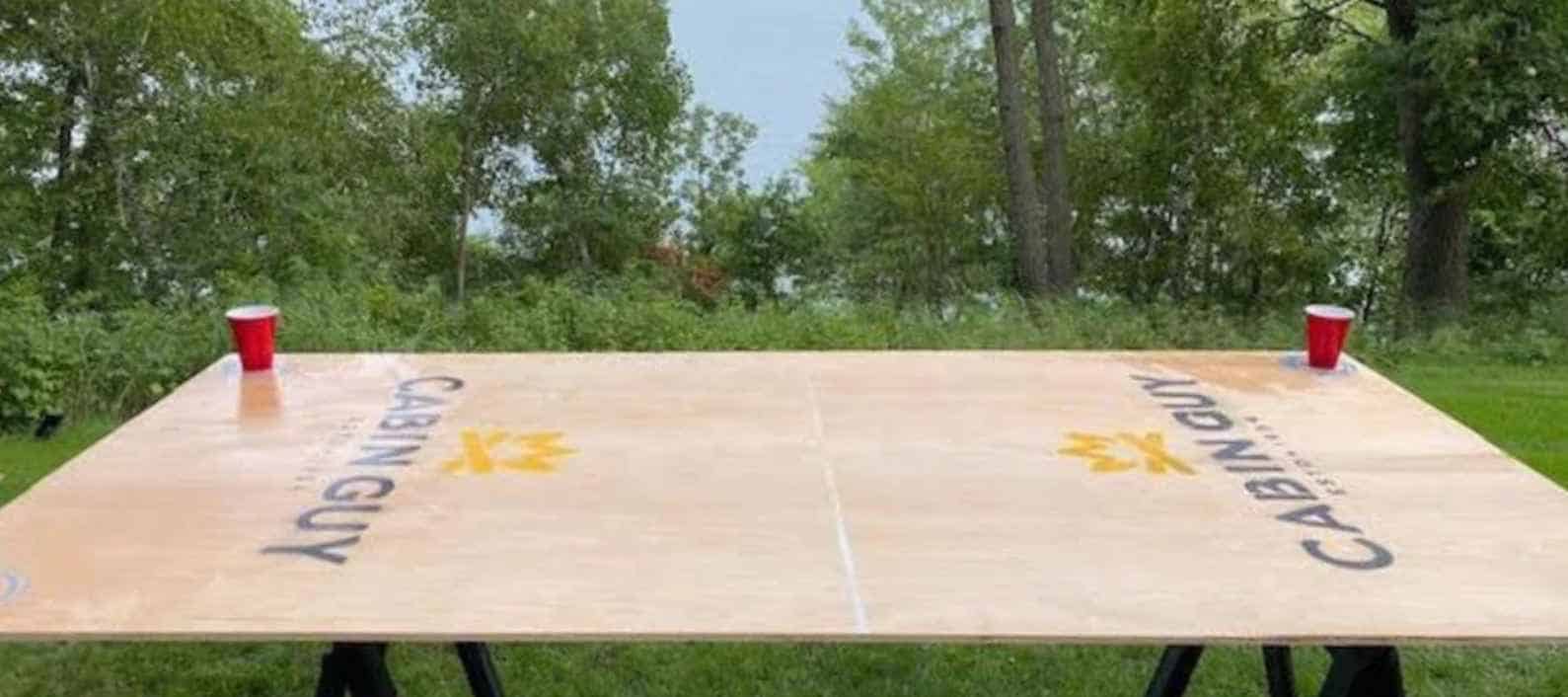 Cabin life can be a relaxing lifestyle. It may be miles away from the city, but you can't run out of activities. There are so many things to do aside from nature hikes and swimming.
One of them is building a beer die table. The blogger has been writing about cabin life since 1984. Beer die one of his favorite games. So, he decided to make a beer die table himself.
8. Folding Beer Die Table with Skins
Beer die a popular game in many American colleges. The creators found that many beer tables used could have better quality.
They included a co plete list of parts and tools, plus detailed instructions. The steps are so easy that anyone with minimal carpentry experience can accomplish. Users can fold this table after use. So, you can store it in a small dorm room or apartment.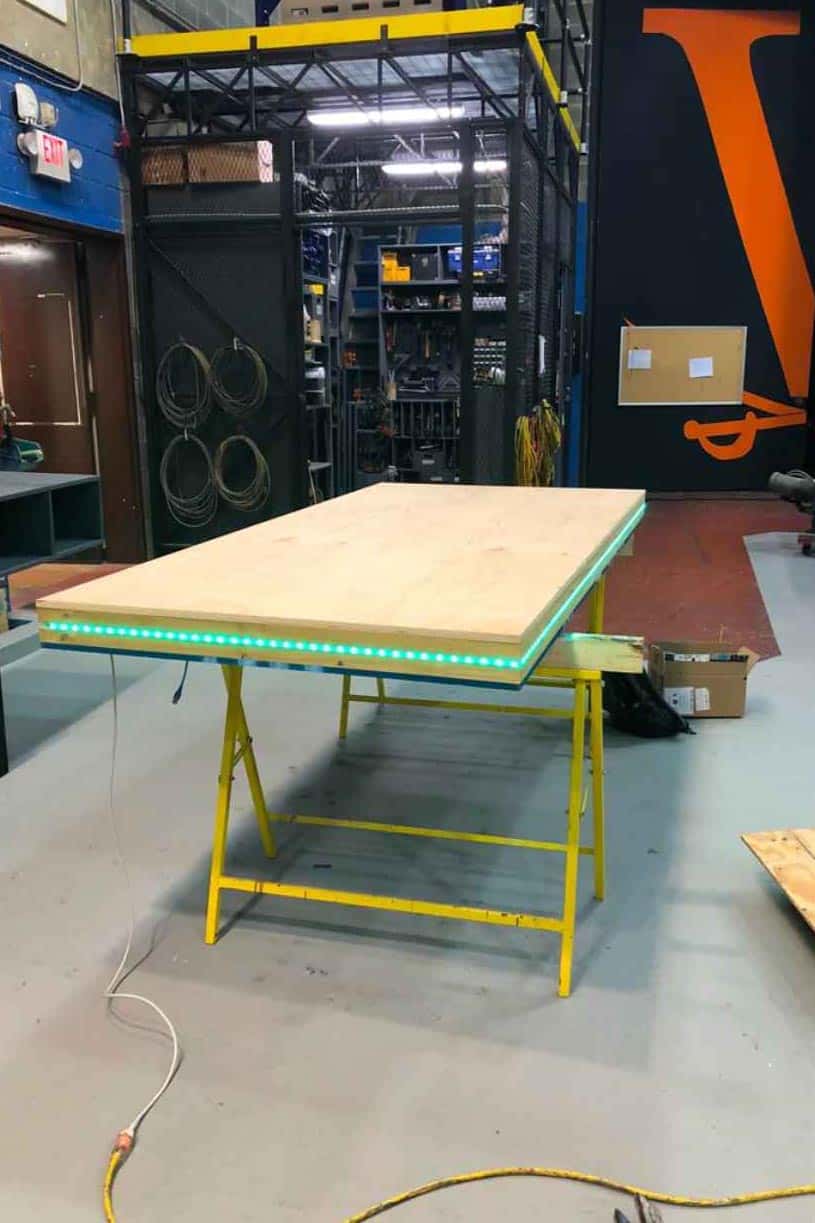 This beer die plan takes the craft to the next level. The creator shared how he placed sensors to detect the ball's every bounce. It also has a digital scoreboard, making it easy to track who's winning.
The best part about this build is the addition of lights. It's an impressive feature that can make your project a crowd favorite. The plan teaches the electronic aspect of the beer that's easy to follow.
10. Foldable Beer Die Table
The video's creator builds beer die tables for a living. So, you'll get a step-by-step guide from someone who's done a lot of tables. You can also use this table to play mini ping pong.
Having two uses makes the time, money, and effort worthwhile. The camera shots and instructions are precise, making building easy for beginners. All the materials are readily available in local hardware stores.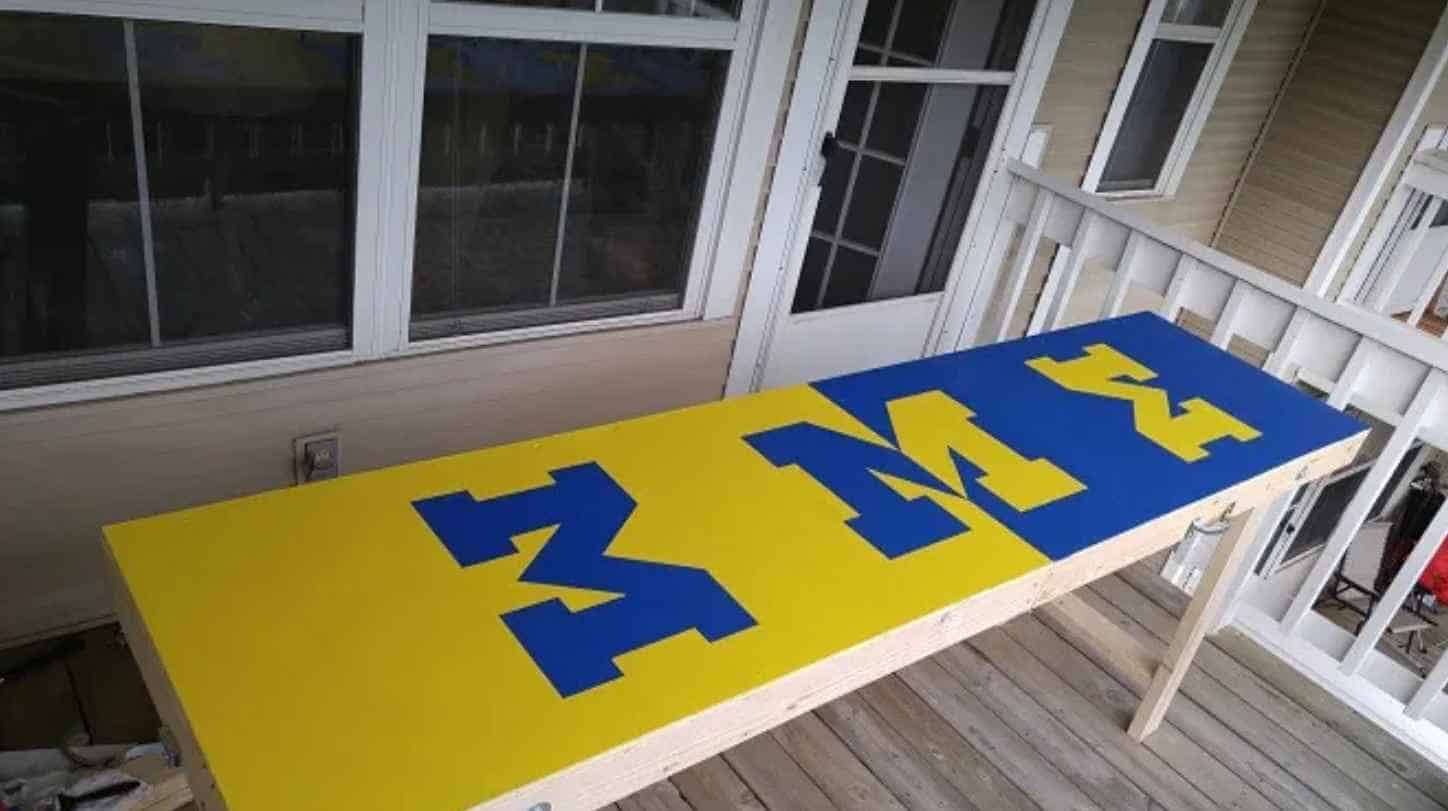 Music festivals are a fun way to spend time with friends. The blogger made a beer pong (beer die) table to make it even more enjoyable. Then, he shared the step-by-step instructions in this article.
It includes the supplies and the small parts needed to create the table. The addition of clear photos can help visual learners accomplish the task easier. The builder suggests painting it with your favorite colors.
12. DIY Beer Table
This video included vital moments, making it easy to follow for everyone. You can go back to specific points in the video to clarify the instructions.
It also lists down all the needed supplies, tools, and the budget required to build the table. Another brilliant aspect of the project is using a projector to trace the intricate design. It's a hack you can use for other projects.
The tutorials writer got inspiration from his experiences building with his brother. A few years ago, they crafted a beer die table. They still use it for drinking games and house parties until this day.
He made this step-by-step written instruction for people who aren't fans of video tutorials. It includes a materials list, illustrations, and finished product photos. It is an article you can print and file for later use.
14. DIY Portable Dye Table
Most of the time, working to good music makes the job easier. This video incorporates good tunes for your viewing pleasure. It also gives precise measurements and tips.
There are also humorous moments, especially when the builder makes some mistakes. It shows that anybody can make mistakes and that laughter makes it easy to bare. The creators were able to remedy the hinge problem. It became a fun and memorable lesson for the viewers.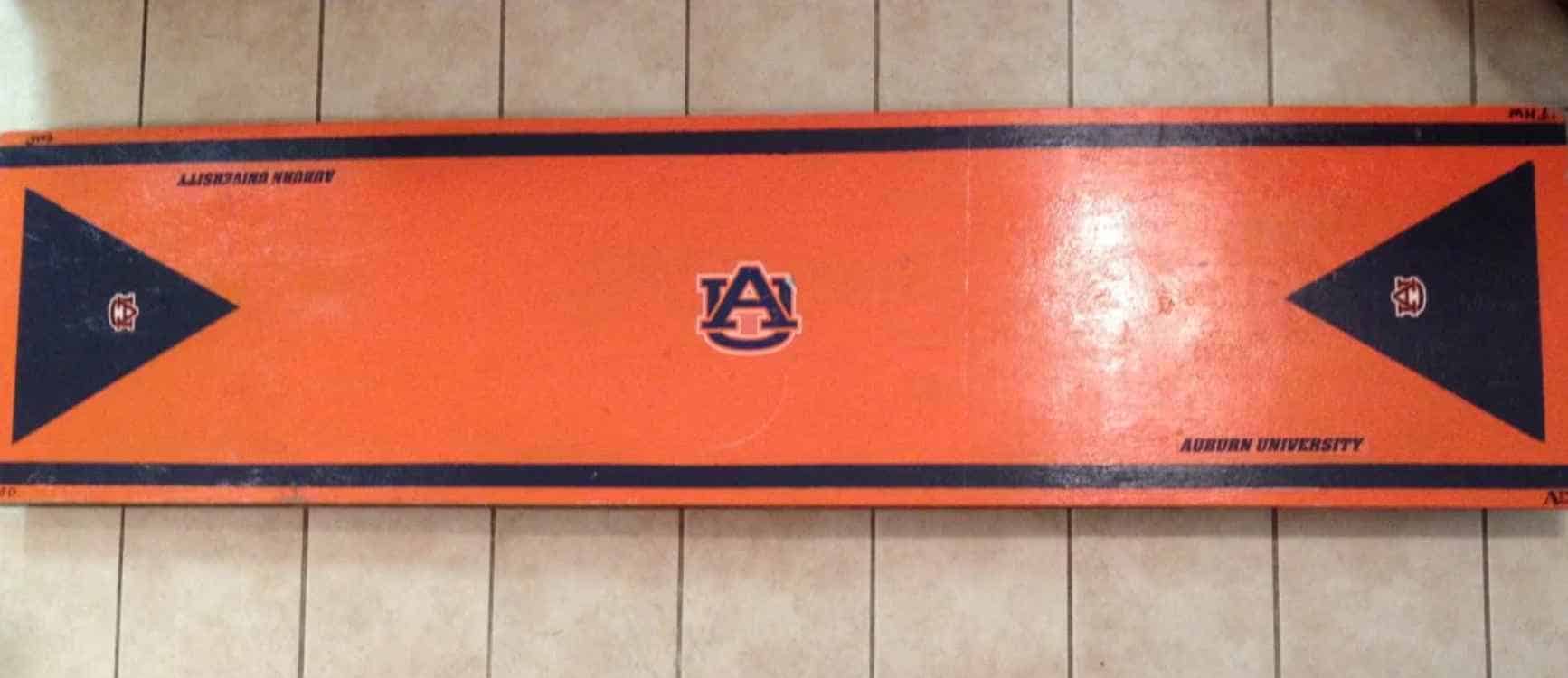 This build is for those who want a beer die tabletop only. It's relatively more manageable than making a table with legs. This plan is one of the most detailed among those from the web.
It includes measurements, clear instructions, and illustrations. This guide is perfect for college parties. It teaches how to apply a decal and paint the school colors on the table. Since the table has no legs, you can store it behind shelves or under the bed.
16. Fold-Up Beer Pong Table
Using an MDF board, you can make a beer dye or beer pong table. This affordable alternative to hardwood is available in most hardware stores. The video tutorial includes measurements. There are also clear close-up shots so builders can follow instructions easily.
You can customize it with spray paint and stencils. Suggested designs that you can do are school colors, logos, holiday themes, or abstract art. You'll have fun decorating your table after a hard day's work.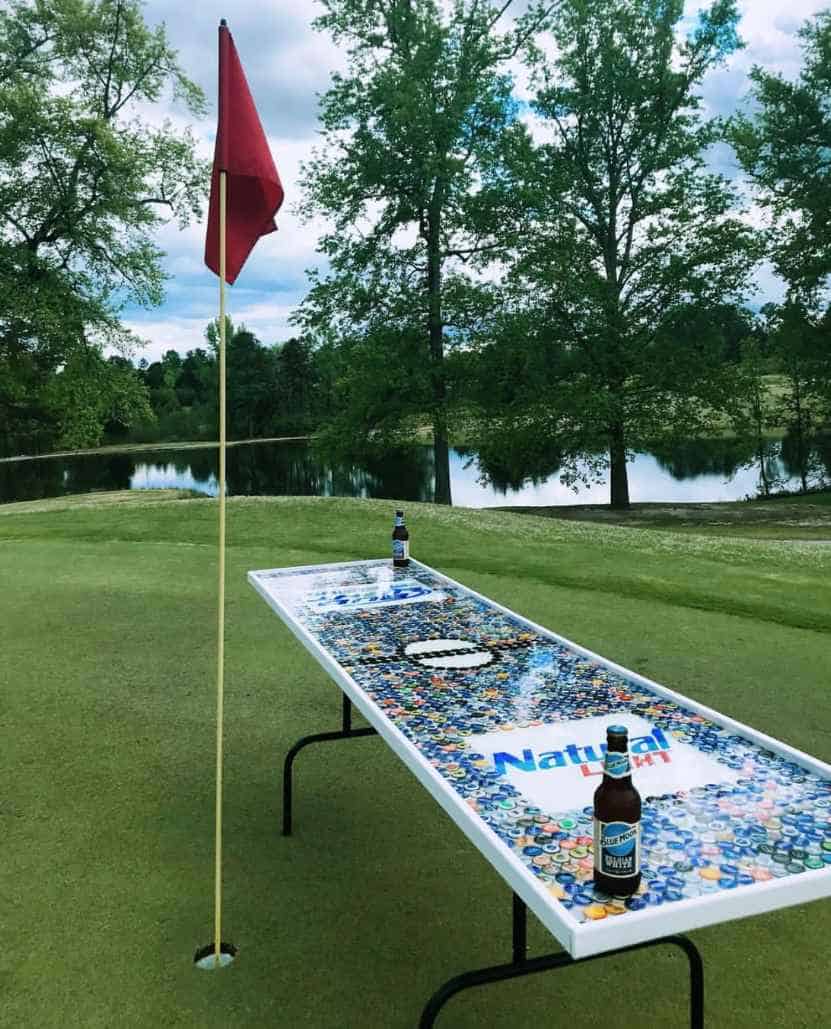 Do you have a collection of beer caps? If none yet, then it's time to start collecting for this build. It utilizes beer caps in the design.
It's so innovative and expensive-looking, making it an impressive masterpiece. The plan gives a detailed guide, including how to mount and secure the caps. It may seem too technical at first. However, you'll get the hang of it once you've started.
18. DIY Beer Die Table
This build started as a senior event. Then, it grew into a family endeavor. It begins with the family buying the materials. The activity will make you want to gather your crafty loved ones to make your beer die table. The tutorial includes detailed instructions and measurements you can follow easily.
Conclusion
You can make your parties more exciting by playing a beer-drinking game. Creating your beer die table makes the event more memorable. This article's 18 beer die plans guide can be for every budget and skill level. So, gather your friends and tools and create your beer die table.