Get ready for a wild ride of fun and creativity when you DIY your own beer bong! Not only will it be less expensive than buying a boring one from stores or online, but you'll also have the opportunity to customize it according to your preferences.
From flamingo-shaped designs to 6-person beer bongs—we've got all ideas covered! So why wait? Get started now on creating an unforgettable party experience with these fantastic 19 DIY beer bong ideas!
With the intention of making beer-drinking more thrilling, crafty beer enthusiasts throughout time have come up with creative games and inventions. The beer bong is a homemade funnel that sends an entire serving down your throat in one swift gulp–just like Frank "The Tank" did after chugging his brew in Old School!
To amplify the fun at any gathering, invite everyone to join in on shouting, 'Fill it up again! Fill it up again!
2. Beer Bong Funnel
Are you ready to take your partying experience to the next level? You can create your beer bong funnel with simple items, including a plastic funnel, tube, and hose clamp! This low-cost project will cost less than $10 and will make any party more entertaining. So, what are you waiting for? Have some fun today by creating your homemade beer bong!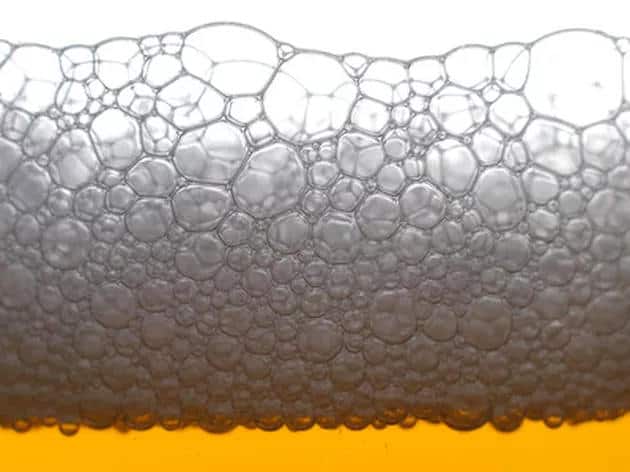 If you're looking to take your party up a notch, forget traditional single-funnel beer bongs and try something new—the 5-person beer funnel! Not only are these trendy tools of fun popular on college campuses, but they can also be purchased readymade from retailers or pieced together with customized parts for an extra personalized spin. Get your friends in at once and start the party with this innovative drinking device!
4. 5-Step Beer Bong
Look no further if you're seeking a cost-effective and easy way to take your parties up a notch! This tutorial will demonstrate how you can DIY your way into making the ULTIMATE Beer funnel
This tutorial features five simple steps and very cheap materials. Hang on for this wild ride and stick around until the end for our test results; trust us—it's worth it! Amp up any party with this impressive contraption.
Quit compromising with the plain beer bongs from souvenir shops or online when you can make your one-of-a-kind version! Assemble your beer bong and revel in every sip—nothing is as gratifying as chugging out of something you built.
After mastering this guide, it won't be long before you produce even better models for any occasion. Get ready to turbocharge your partying experience like never before!
6. The Perfect DIY Beer Bong
Are you interested in creating a "perfect" beer bong just like the Youtuber from dayswithjase? He made his own for less than $10—and it's easy too!
This tutorial will show you how, so don't wait any longer. And if you're still not convinced, just look at the comments section—people are raving about this DIY beer bong project!
If you're short on funds and want to try this DIY, don't fret—it can be accomplished for around $10 or even less if valves aren't your style.
And if beer bongs are still relatively new, head straight to the 'How To' section at the blog post. You'll become an absolute pro in no time!
8. The Best Beer Bong!
Take a peek inside this YouTube tutorial hosted by Alex Mandel Drinks and learn how to construct the ultimate beer bong. You will get detailed instructions on all supplies needed and an up-close demonstration of its use from the Youtuber himself! Although touted as 'The Best Beer Bong,' your opinion matters most – why not make one for yourself and judge?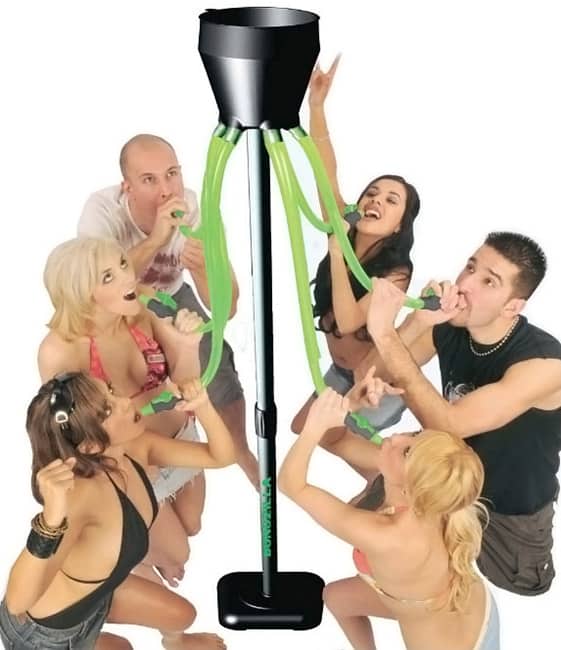 If you're planning an unforgettable event, why not take it to a new level with the Bongzilla Beer Bong? This colossal beer bong is much more than your average plastic funnel from Walmart.
It stands an impressive six feet tall and can hold up to 12 cans of beer! And if that's still not enough for your party-goers, never fear—the six tubes allow up to 6 people to slam it down simultaneously.
10. Atmospheric Beer Bong Tutorial
Get excited, and we've compiled a fast video on how to build your Atmospheric Beer Bong! All your friends will love this quickest beer guzzle bong.
To get ready for your party game night of drinking games, it will only take you about five minutes to build this one at home with materials from around the house. Now indulge with this DIY straight out of your garage!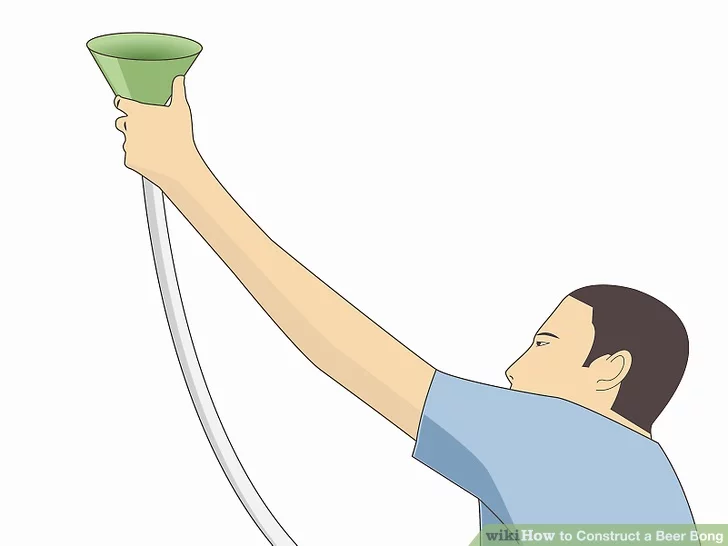 If you have other 'How to' questions or are looking for cutting-edge DIYs, wikiHow can provide all the answers. Plus, they offer a comprehensive tutorial with precise measurements and necessary components at the end of each article!
Their tutorials also include clear illustrations at every step to make it easier to understand. Everything is laid out for your convenience—so don't hesitate and start exploring today on wikiHow!
12. Flamingo Beer Bong
Hosting an unforgettable party doesn't need to be complicated—all you need is a flamingo beer bong (aka 'flabongo')! As demonstrated in the video, crafting your own flabongo from any similar item is both easy and fun.
You can find the necessary purchase link for a flamingo lawn ornament in the video's description; however, feel free to use whatever other object may strike your fancy instead!
13. Making a Beer Bong
Joshua Prather's Youtube tutorial is the perfect solution if you're looking to assemble a beer bong quickly. He covers all the steps in an easy-to-grasp yet concise manner without being too overwhelming or time-consuming. Plus—as an added bonus, he even provides helpful tips on how to treat knife wounds!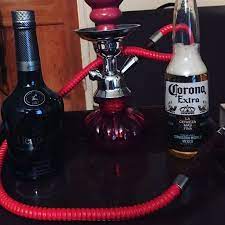 Unlike other DIY beer bong tutorials, this one offers a comprehensive guide with brief GIFs to help you understand each step. All the necessary components are detailed at the beginning of the post, and an image is even provided, so you know exactly what they look like! Making your own beer bong has never been easier than now—all thanks to this helpful tutorial.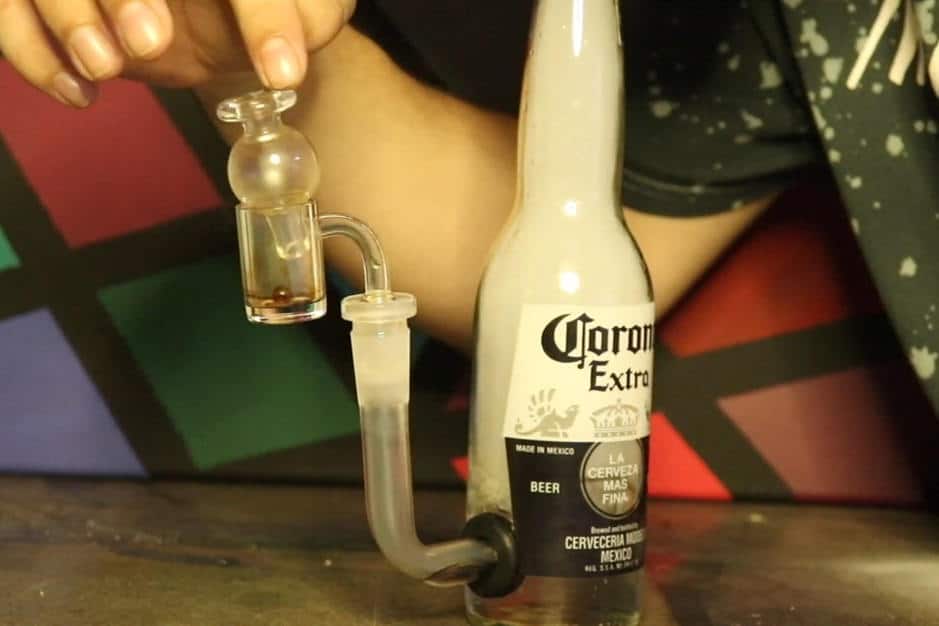 Ready to take your beer bong game up a notch? Danknee's DIY Corona Beer Bong Tutorial has got you covered! Leave those store-bought funnels in the dust and make yourself something special—an easy, cost-effective beer bong crafted with nothing but an old beer bottle. Before long, you'll be ready for some serious chugging action.
17. Beer Bong
By following the thorough instructions from this tutorial video, create a beer bong for only around $20. Per some viewers' comments, it looks like you can make one without so many materials, as all that's required is a PVC hose, funnel, and a hose clamp—eliminating specific components cuts down on costs! Watch till the end for an entertaining demonstration of how to use it too.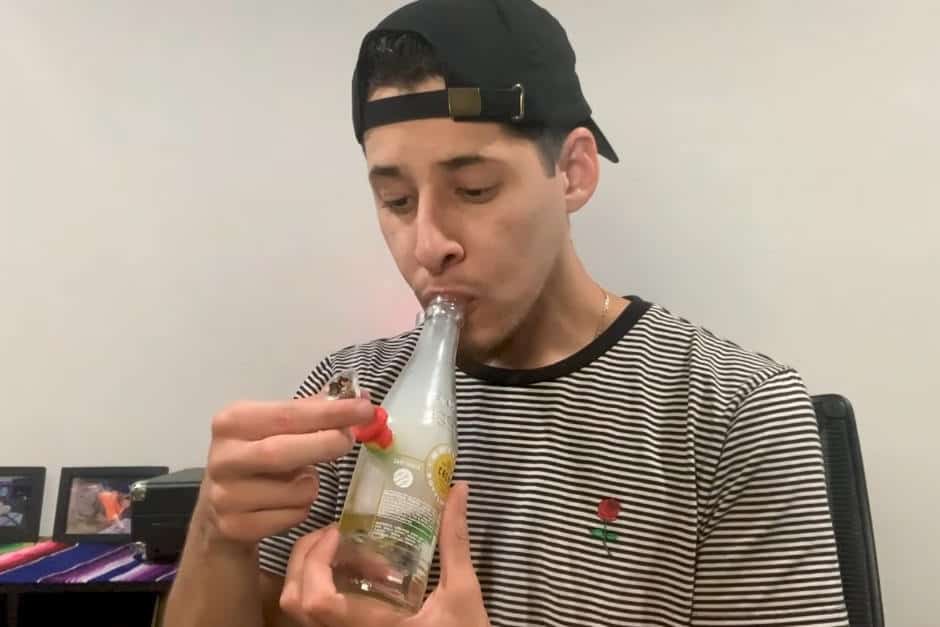 Join us at The Smoker's Corner to learn how to craft a custom bong out of any bottle with just some basic glassworking knowledge. It may take more time than expected, but the outcome is worth it—you will have an exquisite beer bottle bong!
Get the best of both worlds with Jack Daniels! Not only is it a delicious beer, but you can also use bottles to make your bong.
Its simple design makes for quick and effortless cleaning so that you always have an enjoyable experience—all while contributing to reducing waste! So what are you waiting for? Learn how to get started today on Side Hustle's tutorial page!
If you think that a flamingo beer bong is already peculiar, get ready to be shocked by this unique DIY beer bong tutorial! Nothing says Halloween quite like a jack-o-lantern, and with this creative idea combining pumpkins and alcohol, your next party is sure to make heads turn. So don't waste any time; check it out now!
In Summary
Taking your next outdoor celebration to the next level is easy with these 19 DIY beer bong tutorials. Enjoy a fantastic, homemade beer bong experience; just remember to drink responsibly!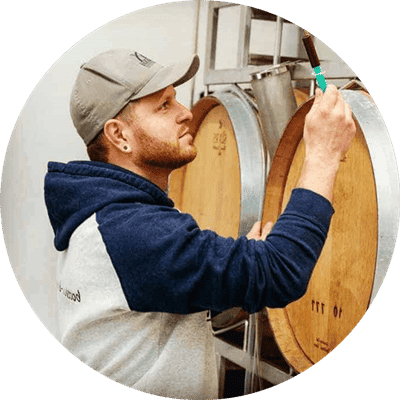 As a homebrewer, Michael would get frustrated about the lack of brewing information on the internet. After hundreds of gallons of spoilt batches, Micheal had enough. And he founded Unknown Brewing as a resource for homebrewers.