Summer season is one of the most things we look forward to every year. With the heat coming up, it's a fantastic time for barbecues, beach hangouts, and pool parties. And, of course, for every social event we can think of, drinking a cool glass of beer would never go out in a circle.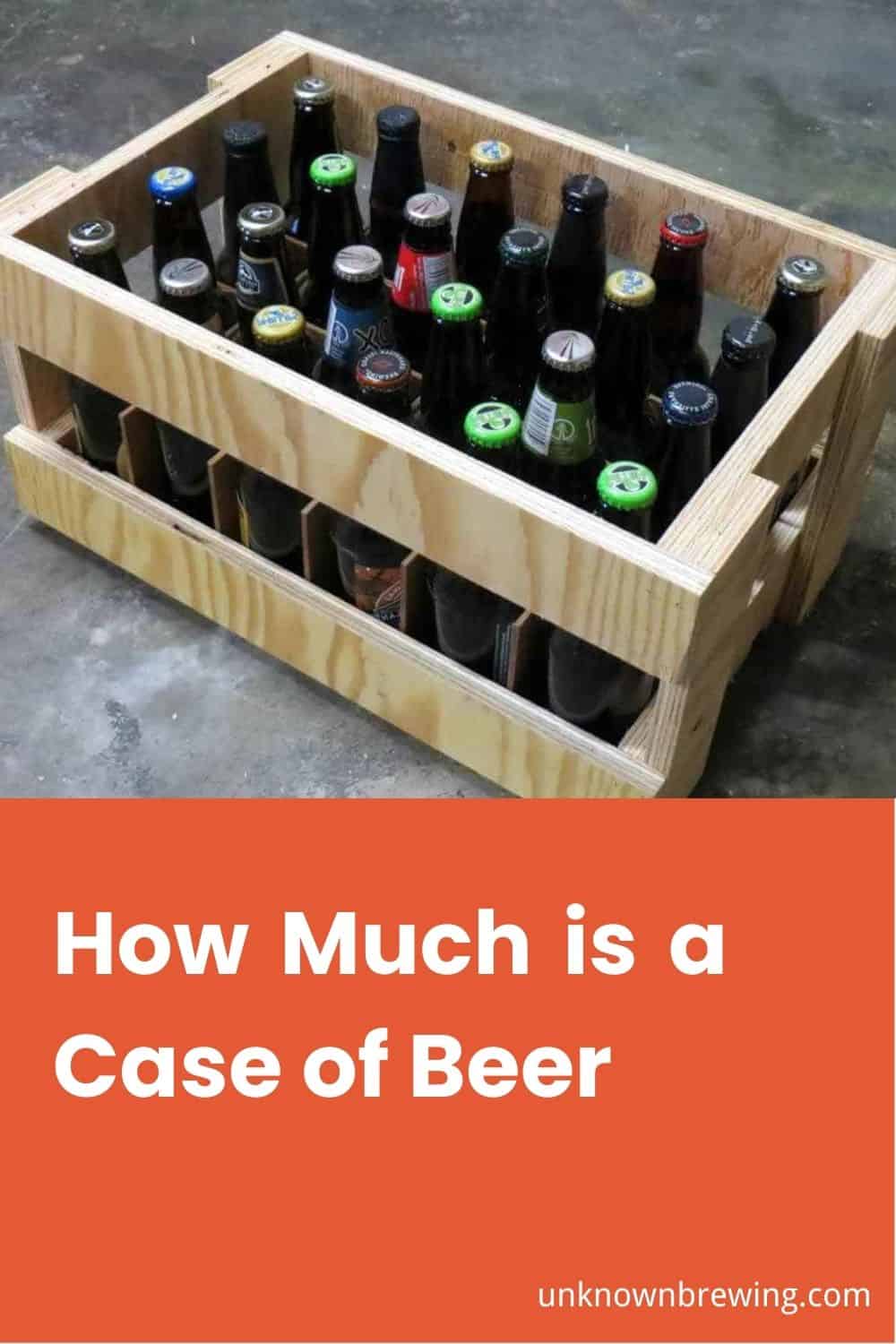 But has it ever crossed your mind how much is a case of beer? In this blog, we'll talk about the standard price of a beer case throughout the country. With these facts in mind, you can do the math and prepare the cash to shell out for each case of beer!
24-Packe Beer Case
Undoubtedly, the 24-packed beer case is the most popular size. Most breweries, shops, and stores consider the box containing 24 beers the standard size.
But you may get a 12 or 6 -packed beer case. For this blog, we gathered the regular prices for 24-packed beer cases across the fifty states. So, without further ado, let's jumpstart the process!
The Standard Cost of a 24-Packe Beer Case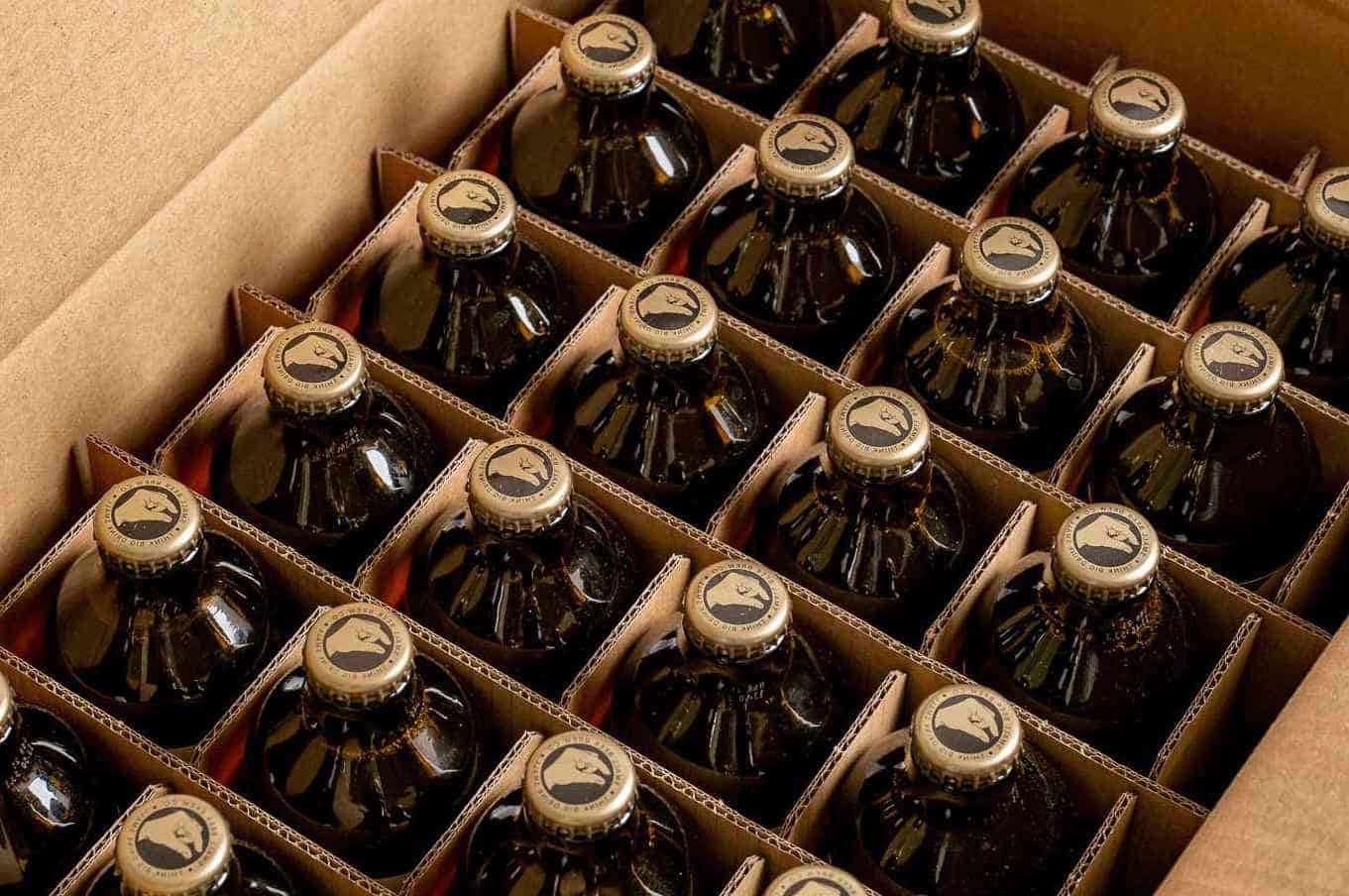 With the time and climate constantly changing, it is not surprising to see commodity prices rising. Years ago, one would freely get a case of beer for only around $8 to $10 in the United States. But because of taxes plus the blow of inflation, which is the total price increase, we'll find the costs of beers spiking up.
When we talk about the costs of beers, not all states have equal pricing. The standard price for beers is distinct per state. One can relate to these varying costs because of the different amount of taxes every state place on every sale of beer.
On top of everything, we can expect that each state does not make and produce similar types of beer. So, it won't look weird to buy a case of beer at a price different from one state to another. For a brief overview, here's a table showing how much is a case of beer in each state.
State
Estimated Price

(24-pack of beer)

Alabama
$19.65
Alaska
$31.21
Arizona
$16.23
Arkansas
$17.97
California
$17.86
Colorado
$18.06
Connecticut
$16.49
Delaware
$18.99
Florida
$17.17
Georgia
$18.81
Hawaii
$22.39
Idaho
$18.77
Illinois
$15.20
Indiana
$16.87
Iowa
$17.18
Kansas
$16.07
Kentucky
$18.95
Louisiana
$23.99
Maine
$19.63
Maryland
$20.49
Massachusetts
$18.24
Michigan
$16.07
Minnesota
$17.94
Mississippi
$18.78
Missouri
$17.11
Montana
$22.28
Nebraska
$18.47
Nevada
$20.96
New Hampshire
$17.13
New Jersey
$19.30
New Mexico
$17.66
New York
$15.48
North Carolina
$16.08
North Dakota
$19.47
Ohio
$19.04
Oklahoma
$17.58
Oregon
$20.89
Pennsylvania
$21.50
Rhode Island
$15.98
South Carolina
$15.32
South Dakota
$18.12
Tennessee
$22.25
Texas
$20.17
Utah
$18.27
Vermont
$21.56
Virginia
$16.85
Washington
$20.61
West Virginia
$18.06
Wisconsin
$18.22
Wyoming
$26.68
For a disclaimer, these prices that we compare across the United States refer to domestic or local beer brands.
However, the data don't include fancy craft beers, which one can find much more expensive. Today, brewing industries and companies try their best to lower craft beer costs, particularly in the case of beer.
The Most Expensive States (Top 10 Ranked)
Making it to the top ten most expensive states, Alaska secures its spot at number one with an average price of $31.21 for every 24-packed case of beer. Wyoming was behind at number two, with a standard cost of $26.68.
The two most expensive states are followed by Hawaii, Montana, and Tennessee. Vermont, Pennsylvania, Nevada, Oregon, and Washington make it to the rest of the five.
Overall, these data made sense since the respective states are known to impose one of the highest taxes on beer sales in the United States. Here's a table summary of the top 10 most expensive states concerning the sale price of a case of beer.
| | |
| --- | --- |
| State | Estimated Price |
| Alaska | $31.21 |
| Wyoming | $26.68 |
| Hawaii | $22.39 |
| Montana | $22.28 |
| Tennessee | $22.25 |
| Vermont | $21.56 |
| Pennsylvania | $21.50 |
| Nevada | $20.96 |
| Oregon | $20.89 |
| Washington | $20.61 |
The Least Expensive States (Top 10 Ranked)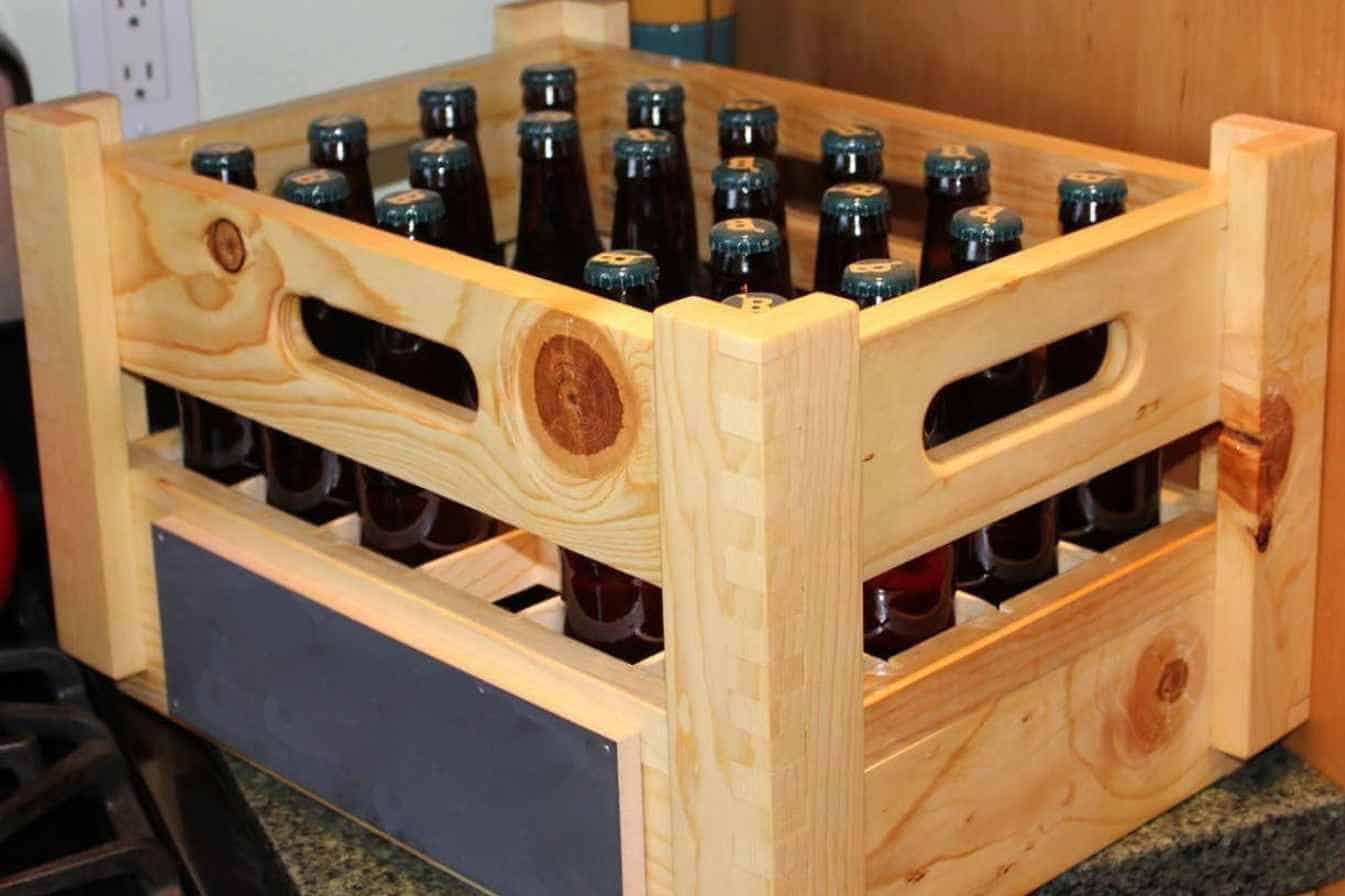 Heading on to the least expensive states about the price of a case of beer, here's what we found. Illinois had the lowest price for a 24-packed case of beer. South Carolina landed on the second spot with a standard cost of $15.32.
Hailed as one of the star-studded cities in the United States with a reputation for a higher cost of everyday living, it's surprising that New York is the third cheapest state at $15.48. However, you might expect to see much more expensive craft beer in fancy brew spots within the state.
Rhode Island, Kansas, Michigan, North Carolina, Arizona, Connecticut, Virginia, and Indiana rounded out the last eight expensive states.
| | |
| --- | --- |
| State | Estimated Price |
| Illinois | $15.20 |
| South Carolina | $15.32 |
| New York | $15.48 |
| Rhode Island | $15.98 |
| Kansas & Michigan | $16.07 |
| North Carolina | $16.08 |
| Arizona | $16.23 |
| Connecticut | $16.49 |
| Virginia | $16.85 |
| Indiana | $16.87 |
The Price of a 6-Packed Beer Case (the Year 2001-2018)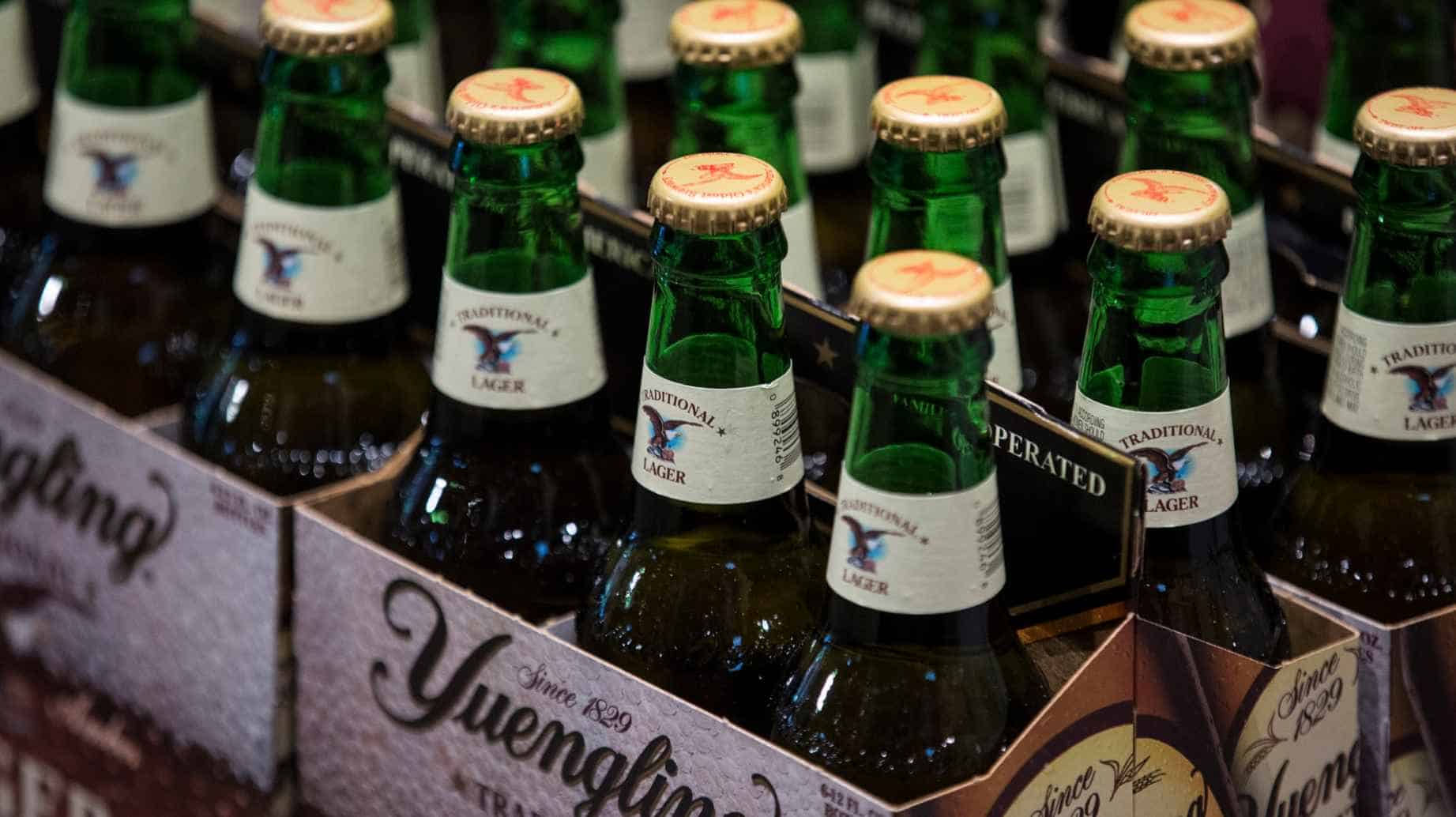 Over the years, the standard price for a 6-packed beer case has significantly changed. In 2000, one could buy a 6-packed case of beer for $6.30. However, due to the constant price increase, the average beer cost spiked to $9.03 in 2018.
According to the Official Date Foundation Inflation Calculation, the regular price of beer in the United States was around 475.62% lower way back in 1953 compared to the year 2018.
From these facts, we can safely assume a skyrocketing cost of a 6-packed beer case. To get an idea, please refer to the table comparing beer prices for the 21st century.
| | | |
| --- | --- | --- |
| Year | Inflation Rate | Estimated Price |
| 2001 | 2.48% | $6.46 |
| 2002 | 2.47% | $6.62 |
| 2003 | 2.30% | $6.77 |
| 2004 | 3.63% | $7.02 |
| 2005 | 1.00% | $7.09 |
| 2006 | 1.00% | $7.16 |
| 2007 | 3.37% | $7.40 |
| 2008 | 3.36% | $7.65 |
| 2009 | 3.75% | $7.93 |
| 2010 | 1.80% | $8.07 |
| 2011 | 1.43% | $8.19 |
| 2012 | 1.82% | $8.34 |
| 2013 | 1.68% | $8.48 |
| 2014 | 1.29% | $8.59 |
| 2015 | 0.58% | $8.64 |
| 2016 | 1.82% | $8.80 |
| 2017 | 1.82% | $8.96 |
| 2018 | 0.86% | $9.03 |
Can't figure out why the prices of beers continue to rise? Watch this video for the more detailed info!
The Six Most Expensive Beer Bottles
Cases of beer can be pretty expensive. But the question is how much one can expect to pay for a single beer bottle. The truth is there's no definite limit on the cost of every beer bottle. It can cost us hundreds and even thousands of dollars.
While one might think of these as such hilarious prices, most beers worldwide are crafted in limited quantities. Stores and brew pubs even called these beverages "limited edition" because of their high value.
To catch a glimpse of how much beer prices can go up, we've gathered a few of the most expensive beers released recently. So, let's head on to the beer territory.
Brew Dog The End of History
It was a decade ago when the Scottish Brewery first released this beer. Its ABV was around 55%, much more intense than most whiskeys. In 2016, this beer came back into the circle at a jaw-dropping price of $20,000 for each bottle.
Sam Adams Utopias
This beer is famous because it's easy to drink and somewhat affordable. However, during the past decade, the brewing company released limited-edition barrel-aged beers, costing around $210 for every 25.4-ounce bottle.
Its ABV, or alcohol by volume, stays around 28%. If your hand gets hold of this beer, you'll find its taste the same as the brandy, with deep malty flavors and a syrupy mouthfeel.
Sapporo Space Barley
Sapporo Space Barley first made its way in Japan with 250 cases sold for around 10,000 yen each. Today, you can expect to come across this beer. But when the time comes, expect to pay a hefty amount for it!
Schorsbock 57
People came to know this beer because of its high alcohol content of 57%. Its brewery claimed that it is the strongest beer in the globe. Schorschbrau made an extremely limited edition of this beer.
According to them, one can best sip and taste this beer by ounce. You can anticipate that this specially crafted German beer would cost you around $300 per bottle.
3 Floyds Dark Lord
The Indiana Brewery, 3 Floyds, makes a lot of unique barrel-aged beers. To get your hands on the infamous Dark Lord beer, you must secure a spot on the yearly Dark Lord Day.
Plus, you must be willing to go for hours of beer drinking. If you're up for the risk, be ready to cash out $150 to $200 for every three bottles of the Russian-style imperial stout.
Westvleteren 12
What made this beer unique is the fact that Belgian Monks brew this delicious beer. You'll find these monks in Westvleteren brewery, where they craft beers in small batches.
The drink possesses a dark amber hue with sweet notes of raisin, chocolate, and caramel. Beer cases are known to reach prices of around $1000.
Because Every Drop of Beer Counts
And there you have it! Finally, you now have a clear idea of how much is a case of beer.
Undoubtedly, the typical cost for every beer varies across the globe because of taxes and the constant skyrocketing prices. But with a quick rundown, you can always do a simple math and budget in advance for alcohol because every drop of beer counts!
Do you know any tips on saving money when buying beers? We're delighted to know! Reach us in the comments.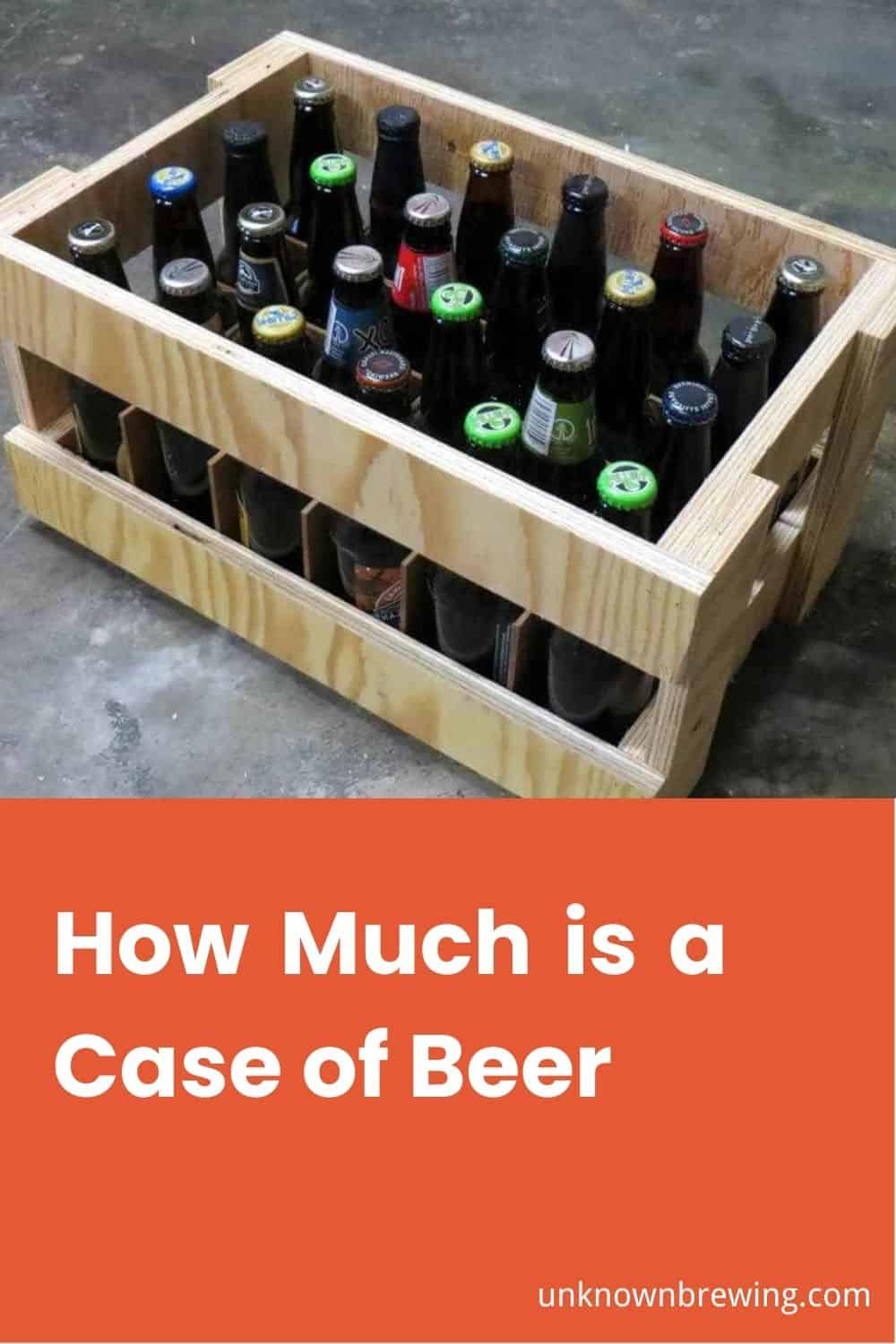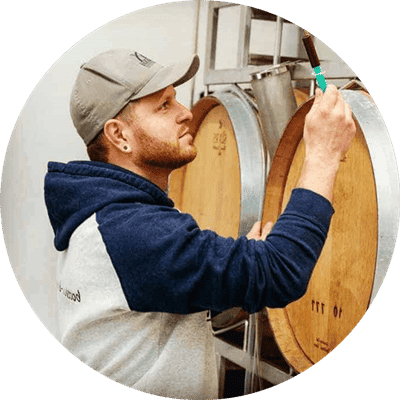 As a homebrewer, Michael would get frustrated about the lack of brewing information on the internet. After hundreds of gallons of spoilt batches, Micheal had enough. And he founded Unknown Brewing as a resource for homebrewers.