Hop-free beers have minimal to no amount of hops in their ingredients. While avid beer drinkers know that hops contribute significantly to a beer's flavor and bitterness, some people seek out alternative flavor profiles. For them, hop-free beers can present interesting and complex flavors distinct from traditional hop-forward beers.
These hop-less beers offer a different taste experience than hoppy beers. Trying a hop-free beer will be a refreshing experience for beer drinkers.
Types of Hop-Free Beers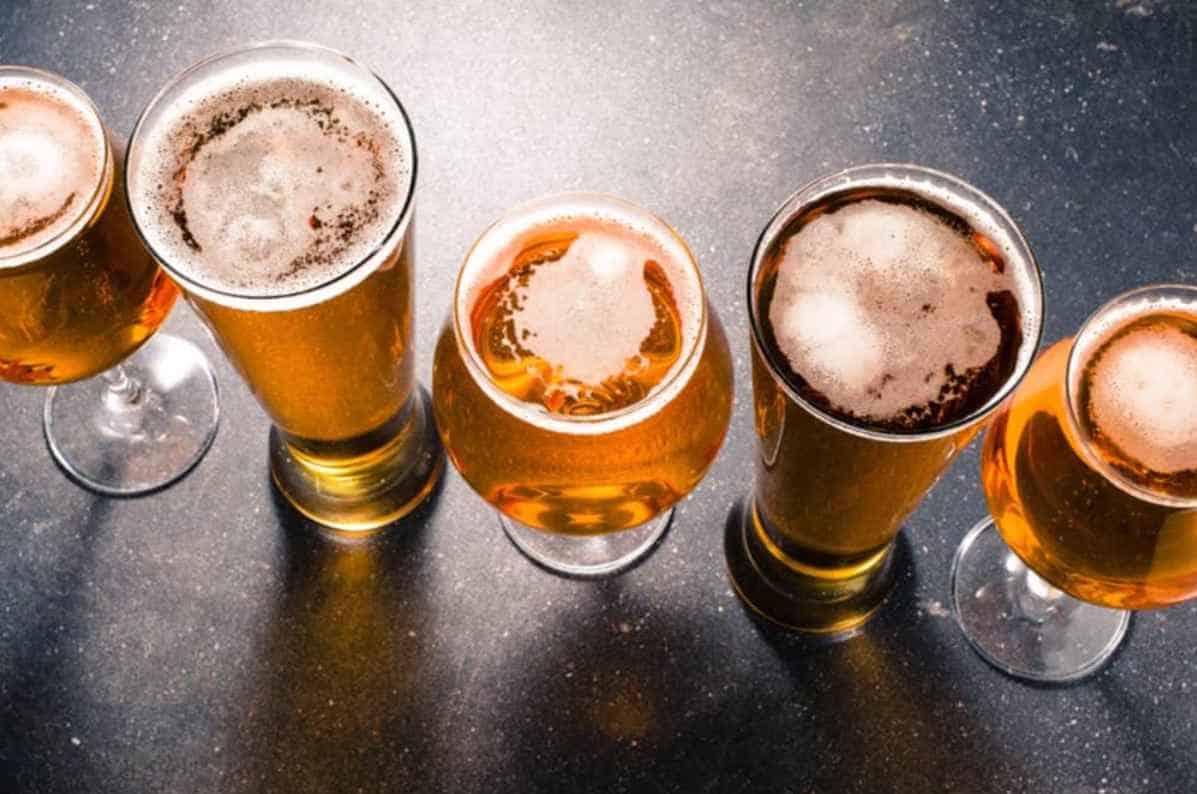 While hops have been a primary ingredient in beers, some brewers began to experiment with other ingredients to create unique and flavorful beers that will stand out from the crowd. Hop-free beers are brewed using alternative ingredients. Let's explore the different types of hop-free beers and what makes each of them distinct.
Gruit Ales: Back in history, gruit ales are beers that were brewed before hops became a popular and primary ingredient in beer-making. To add a distinct taste to beer, brewers often incorporate combinations of herbs and spices that provide floral and sweet, bitter, and earthy flavors. Gruit ale beers are made in the traditional method, using these blends, resulting in a complex and unique taste.
Belgian Dubels and Tripels: Belgian Dubbels and Tripels are famous for their intricate and rich taste, which includes hints of caramel, toffee, spice, and dark fruit. These beers are sought after for their unique fruity and spicy notes, with a more subdued hop presence compared to other beers. They are often served in generous goblets and enjoyed with a hearty meal.
Wheat Beers: Wheat beers are brewed using a significant quantity of wheat in addition to barley, which gives them a distinct taste loved by beer enthusiasts for their light and refreshing quality. They are an excellent option for those who prefer beers with no hops, as they offer a lighter yet flavorful experience.
Lambics and Fruit Beers: Wild yeast and bacteria in the brewing process of lambics and fruit beers contribute to their distinct sour taste. Lambics and fruit beers have hints of raspberries and have a lambic-style base. This beer has a fruity flavor, slight tartness, and low bitterness because it tends to have minimal hop content.
Smoked Beers: Smoked malts give unique smoky flavors and aromas to smoked beers. Its aroma is quite similar to barbecue or smoked meat, and what sets the smoked beers unique is its minimal to no hop content.
10 Popular Brands of Hop-Free Beers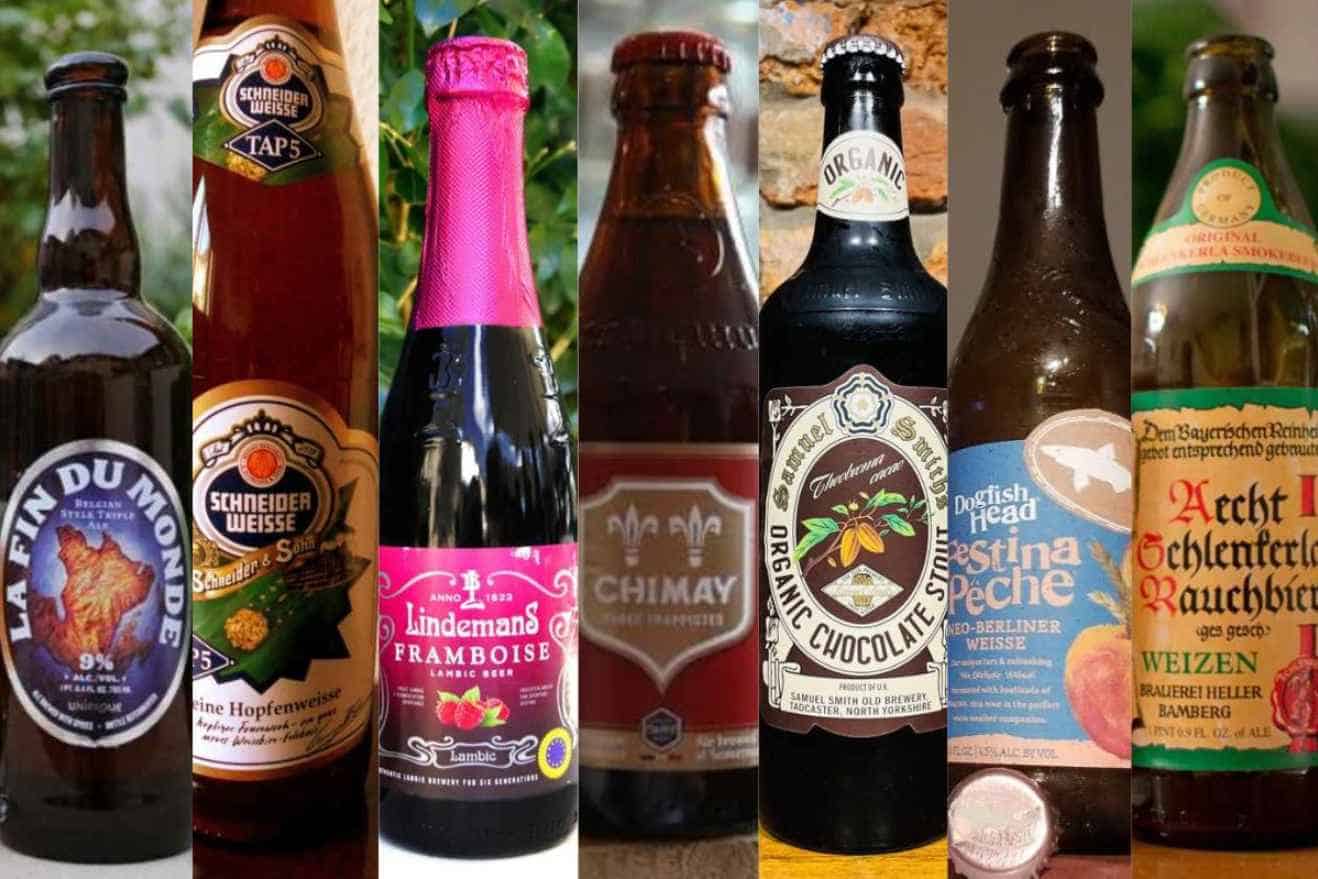 Several of these brands are increasingly popular because of the distinct taste experience they introduce to their drinkers.
Here are the hop-free popular brands that are worth trying.
| | | | |
| --- | --- | --- | --- |
| Beer Name | Brewery Name | ABV% | Flavor Profile |
| Organic Chocolate Stout | Samuel Smith's Brewery | 5% | chocolate, coffee, roasted malt |
| Banana Bread Beer | Wells & Young's Brewing Company | 5.2% | banana, caramel, and hints of spice |
| Lindemans Framboise Lambic | Lindemans Brewery | 2.5% | raspberry, cherry, red currant |
| La Fin Du Monde | Unibroue Brewery | 9% | honey, caramel, and a hint of alcohol |
| Chimay Red (or Chimay Rouge) | Chimay Brewery | 7% | caramel, dried fruit, spices |
| Hefeweissbier (Weihenstephaner Hefeweissbier) | Weihenstephan Brewery | 5.4% | banana, clove, citrus |
| Aventinus | Schneider Weisse Brewery | 8.2% | banana, clove, caramel, and chocolate |
| Schlenkerla Rauchbier | Brauerei Heller-Trum | 5.1% | smoked malt, caramel, a hint of hops |
| White Ale | Hitachino Nest Brewery | 5.5% | wheat, orange, a hint of spice |
| Festina Peche | Dogfish Head Brewery | 4.5% | sour peach, a hint of wheat |
1. Samuel Smith's Brewery – Organic Chocolate Stout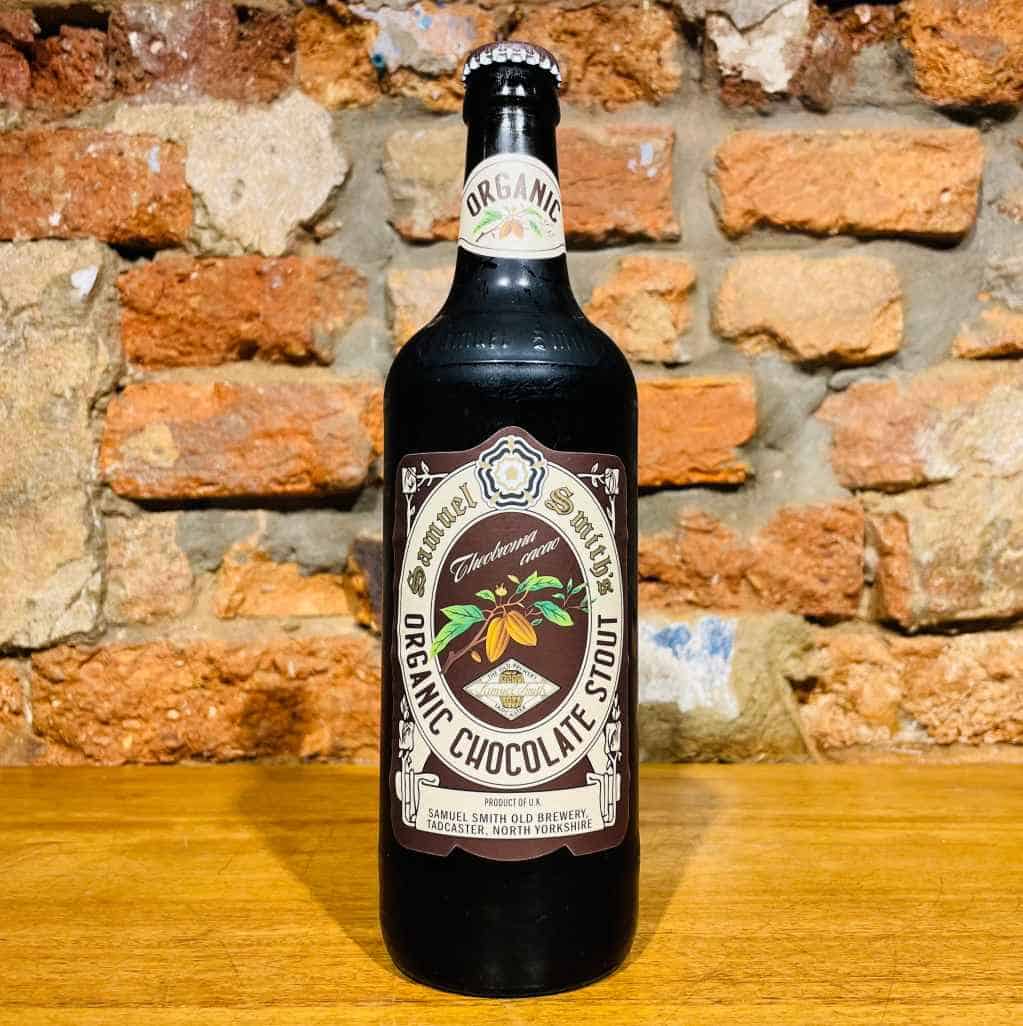 The Organic Chocolate Stout uses organic chocolate and malt and organic cocoa that are gently roasted before the brewing process. It gives the beer a thick and creamy tan head with a distinctive chocolate flavor complemented by roasted malt and hop bitterness. You can enjoy organic chocolate stout when served in a tulip or snifter glass.
2. Wells & Young's Brewing Company – Banana Bread Beer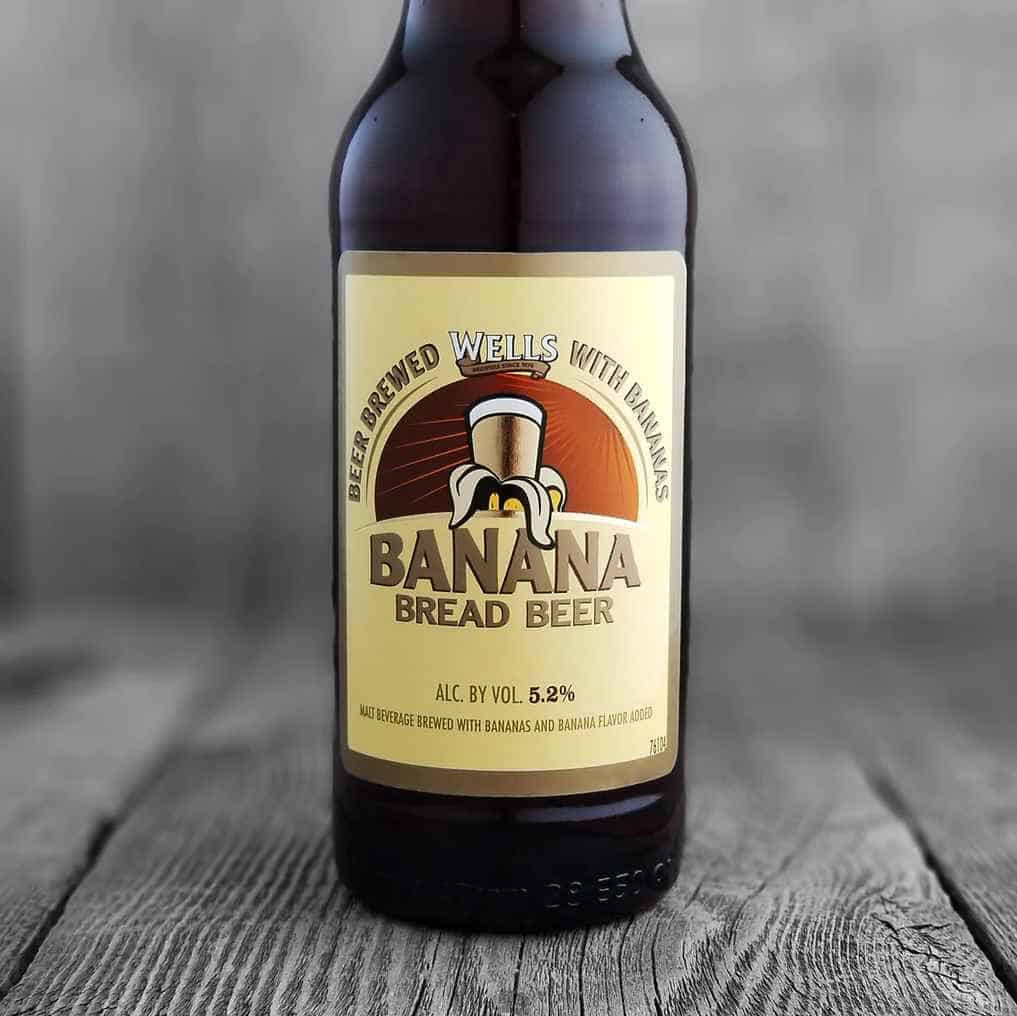 It is brewed with real bananas! The Banana Bread Beer has an aromatic scent of sweet and fruity with notes of ripe banana, bread, and toffee. Take a sip of the beer, and you will taste the flavors of banana, caramel, and hints of spice hits on your palate. This is a tasty beer that is fun to indulge in a pint glass.
3. Lindemans Brewery – Framboise Lambic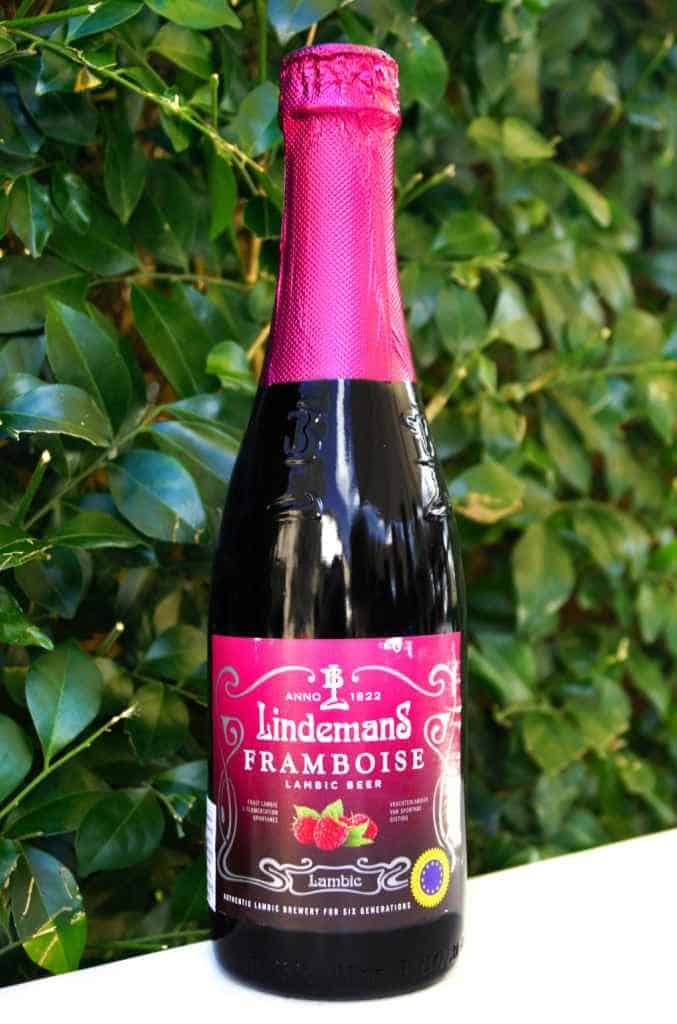 This raspberry-made beer has a pleasant sweet fragrance that features hints of raspberry, cherry, and currant. While the raspberry taste may have a slightly tart note, its overall flavor is well-balanced. It is best enjoyed when served chilled in a flute glass to enhance the drinking experience by fully savoring the aroma and flavor.
4. Unibroue Brewery – La Fin Du Monde (Belgian Tripel)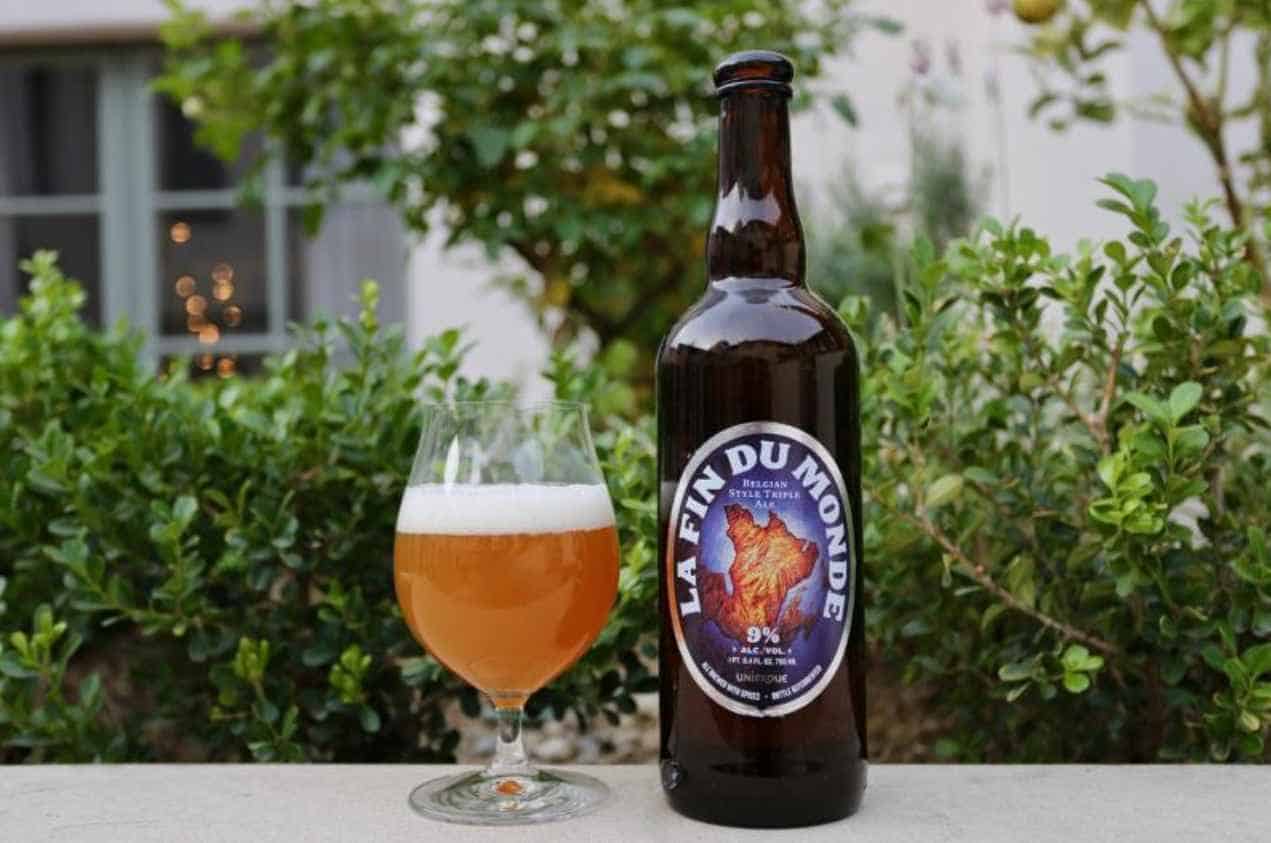 A strong and complex Belgian-style Tripel that has a fruity and spicy aroma with flavors of honey, caramel, and a hint of alcohol. It uses Belgian yeast in its brewing process, giving the beer a slight tartness and spicy finish. Savor this beer slowly to fully appreciate its aroma and flavor.
5. Chimay Brewery – Chimay Red (Dubbel)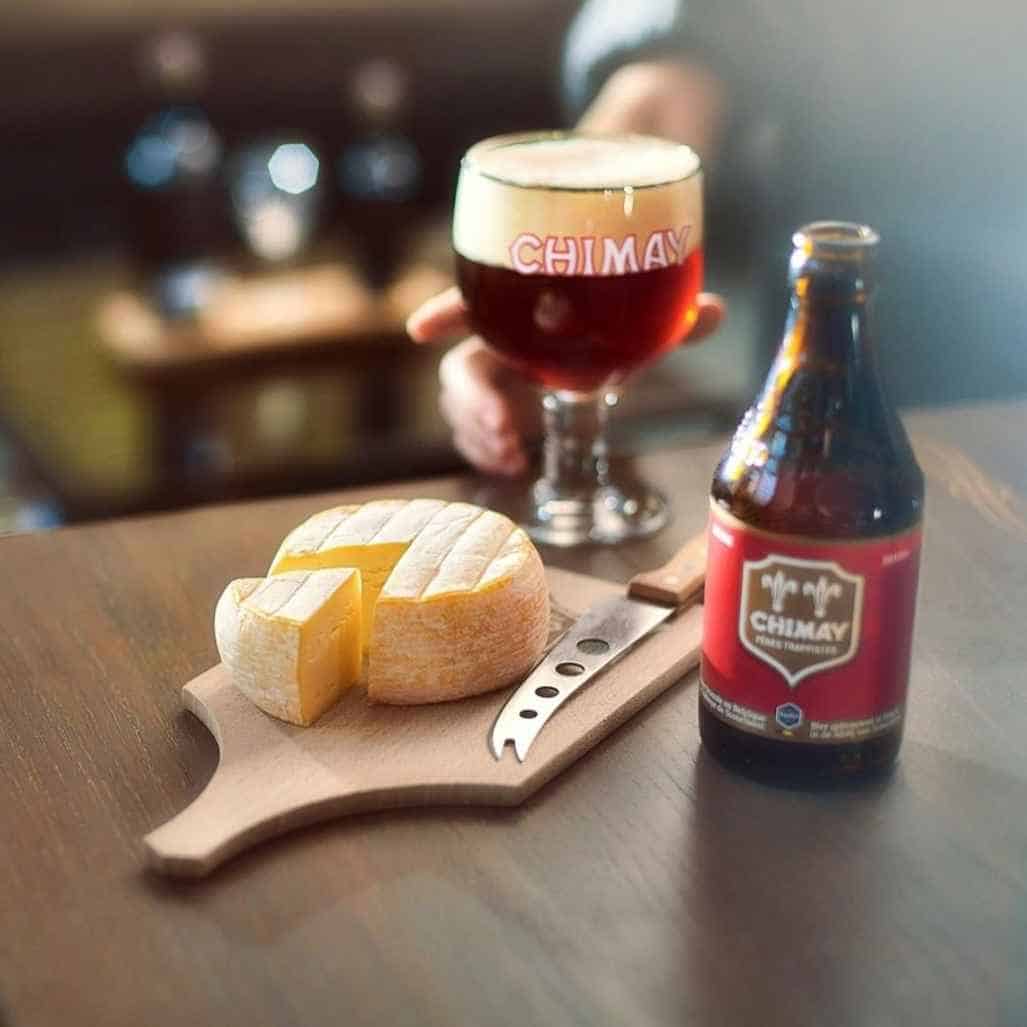 Another Belgian-style beer with dark color, rich maltiness, and subtle sweetness. You can smell the caramel, spices, and dried fruit when sipping this Chimay Red. The beer has dark fruit, brown sugar, and a slightly bitter flavor. Just like La Fin Du Monde, its Belgian yeast gives the beer a slight tartness and spicy finish.
6. Weihenstephan Brewery – Hefeweissbier
Classic Bavarian-style wheat beer with a fruity and spicy aroma and notes of banana, clove, and citrus. It is refreshing to drink the Hefeweissbier, as it is effervescent with flavors of wheat, banana, and a hint of clove. This beer is best enjoyed in a tall, tapered glass.
7. Schneider Weisse Brewery – Aventinus (Dunkelweizen)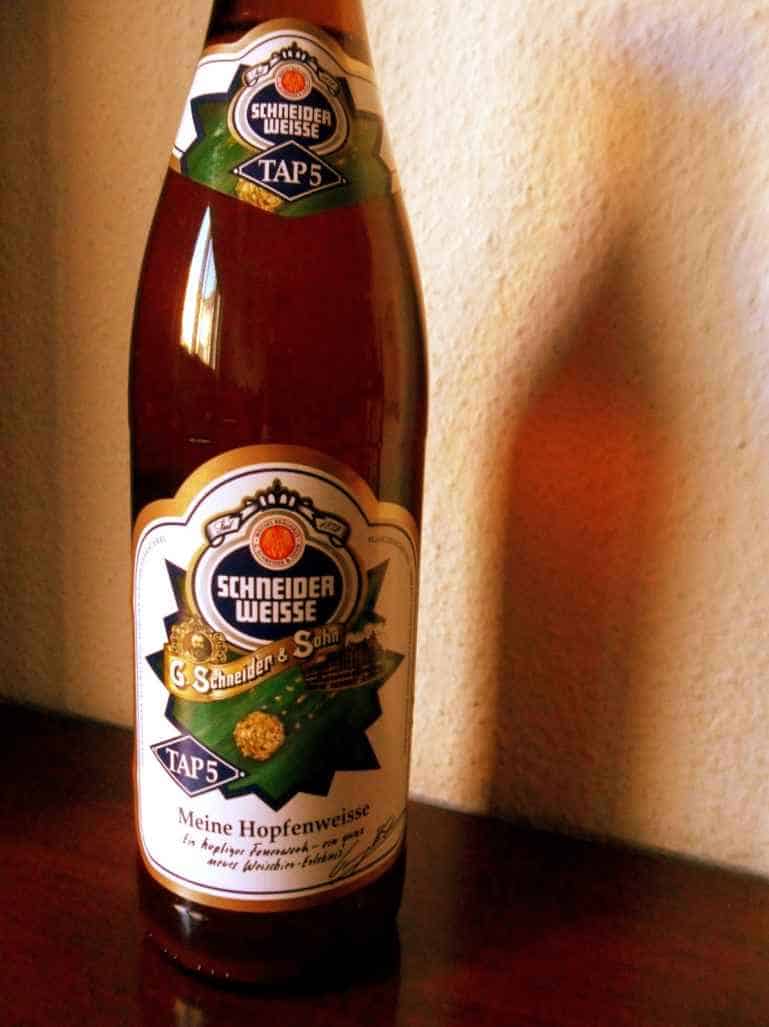 Aventinus is characterized by its rich maltiness and subtle sweetness. The beer is full-bodied and rich, with flavors of dark fruit, caramel, and a slight bitterness. It gets its distinctive flavor from the use of Bavarian yeast, which gives it a slightly tart taste and a spicy finish.
8. Brauerei Heller-Trum – Schlenkerla Rauchbier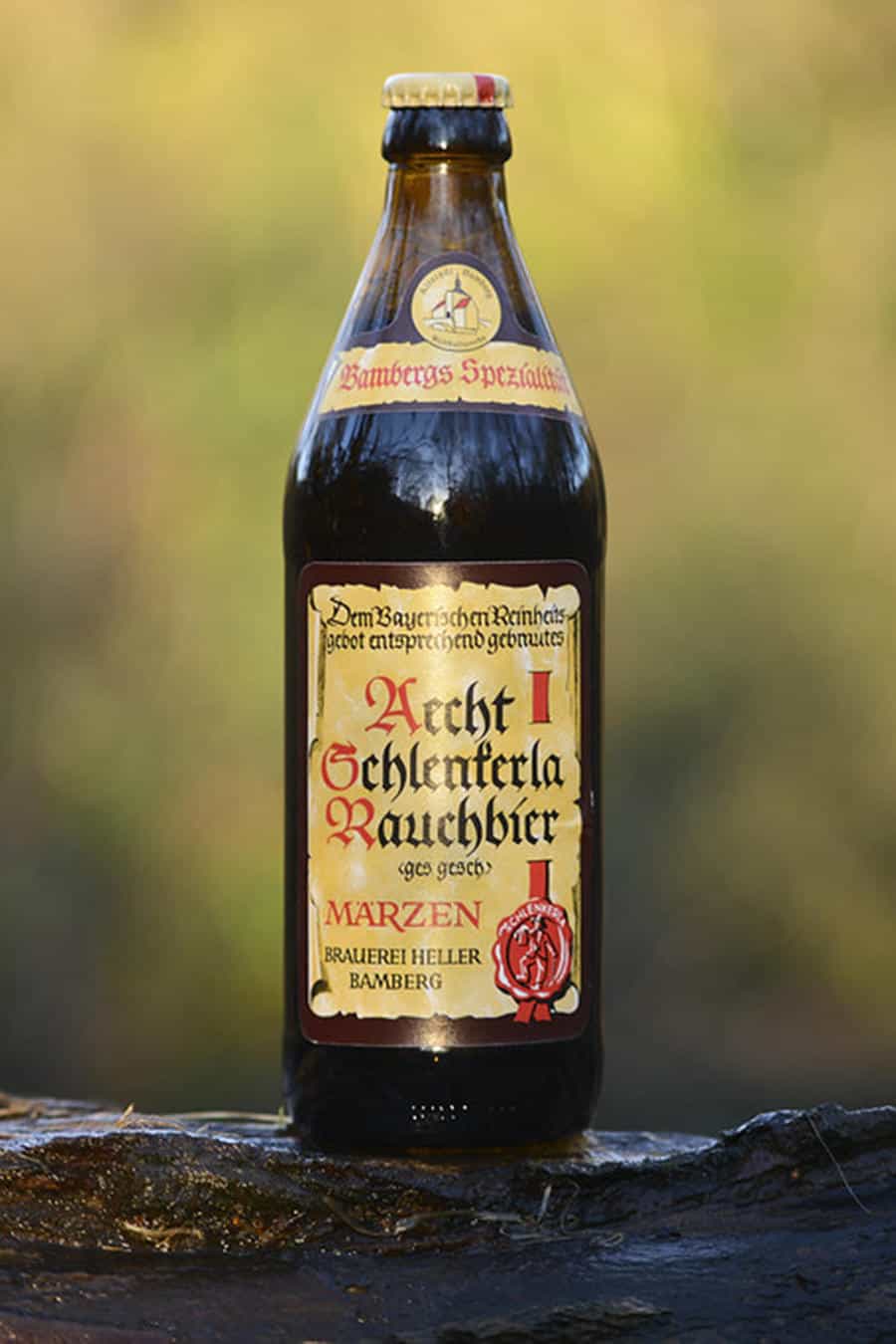 The Schlenkerla Rauchbier is known for its smoky flavor which often overshadows its hop content, making it appear as though it's hop-free. Its distinctive flavor comes from the smoked malts, which give notes of smoky taste and strong aroma similar to smoked meats and tastes like caramel.
9. Hitachino Nest Brewery – White Ale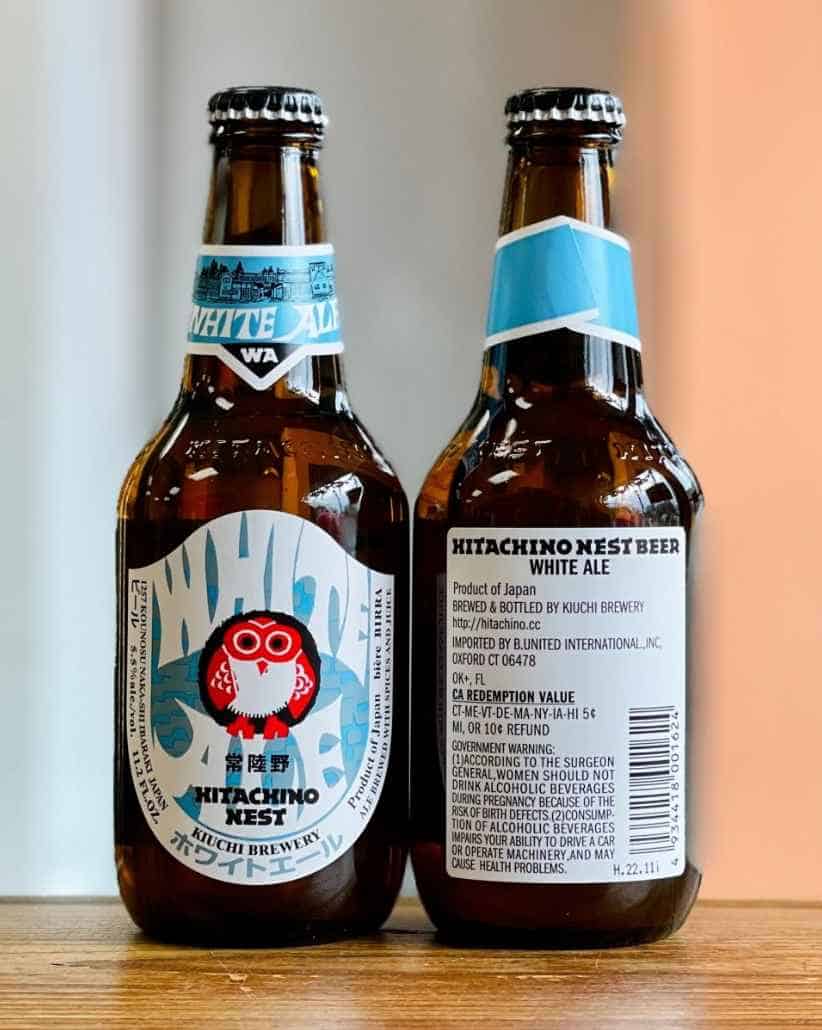 Wheat beer that is brewed with orange peel and coriander. If you want to have the best taste experience of their White Ale, serve it in a tulip or goblet glass to allow you to fully appreciate the beer's refreshing blend of wheat, orange, and subtle spices.
10. Dogfish Head Brewery – Festina Peche (Berliner Weisse)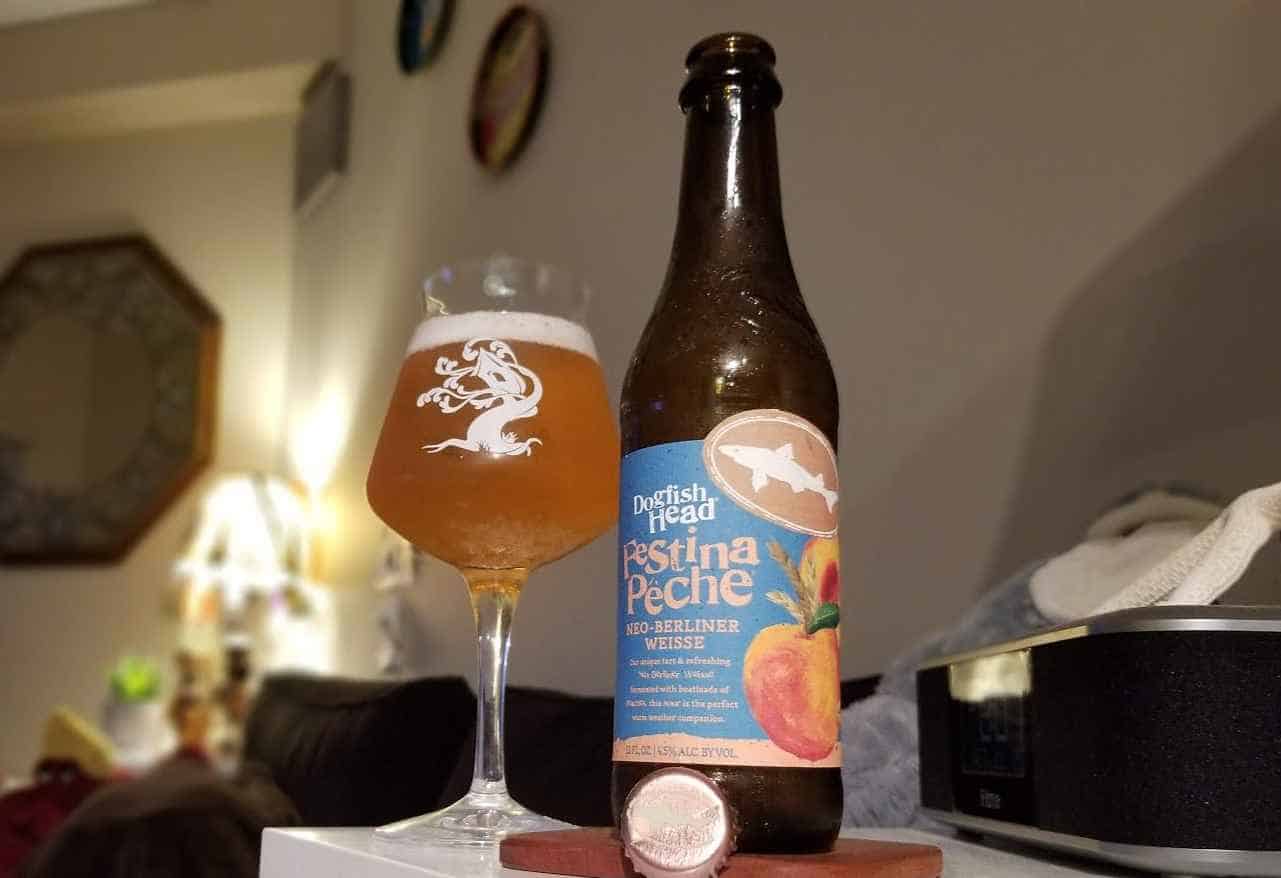 A Berliner Weisse-style beer that is brewed with peaches. The aroma is fruity and slightly tart, with notes of peach and lemon, with flavors of sour peach and a hint of wheat. The use of lactobacillus bacteria gives the beer a tart and acidic flavor, which is typical of Berliner Weisse-style beers.
A refreshing and easy-drinking beer that is perfect for a hot summer day. It is best enjoyed in a tall, tapered glass.
How to Enjoy Hop-Free Beers
You can easily enjoy hop-free beers, as they have unique and complex flavors quite different from the hop-forward beers. Here are a few tips on enjoying your hopless beers for an ideal drinking experience.
Serve at the right temperature. Like traditional beers, hop-free beers are best enjoyed when served at their ideal temperature. Darker and heavier hop-free beers should be served at slightly warmer temperatures, while lighter ones are best served cold.
Use the right glassware. It is essential to serve hop-free beers in the correct glassware to enhance their aroma and flavor.
Experiment with food pairings. Hop-free beers can complement well with various foods because of their unique and complex flavor. But taste and deliciousness are subjective, so it is best to experiment with different food pairings to find the perfect match for your hop-free beer.
Lastly, have an open mind and take your time when trying hop-free beers. Its subtle and complex flavors may take some time to appreciate fully. So, savor each sip and allow the flavors to grow on your palate. Exploring the beer industry and discovering new styles and flavors through hop-free beers is excellent.
Frequently Asked Questions
Are all hop-free beers alcohol-free?
Not all. Some beers, irrespective of their hop content, that have less than 0.5% alcohol can be labelled as alcohol-free. So, if you are looking for a drink with zero alcohol content, do not skip reading the label.
Is it okay to drink non-alcoholic beer regularly?
Everything in excess is dangerous. Even when non-alcoholic beers have zero to minimal alcohol content It is still important to drink non-alcoholic beers moderately. Nothing is healthy when consumed excessively.
Final Takeaway
Brewers are continuously offering unique hop-free beers. Even though hops are among the primary ingredients in beer making, brewers seek for new styles to innovate and create more unique flavors in their craft beyond using hops.
If you're looking for a fresh beer style to try or simply interested in trying beers that don't rely on hops, you may want to check out these top 10 popular brands.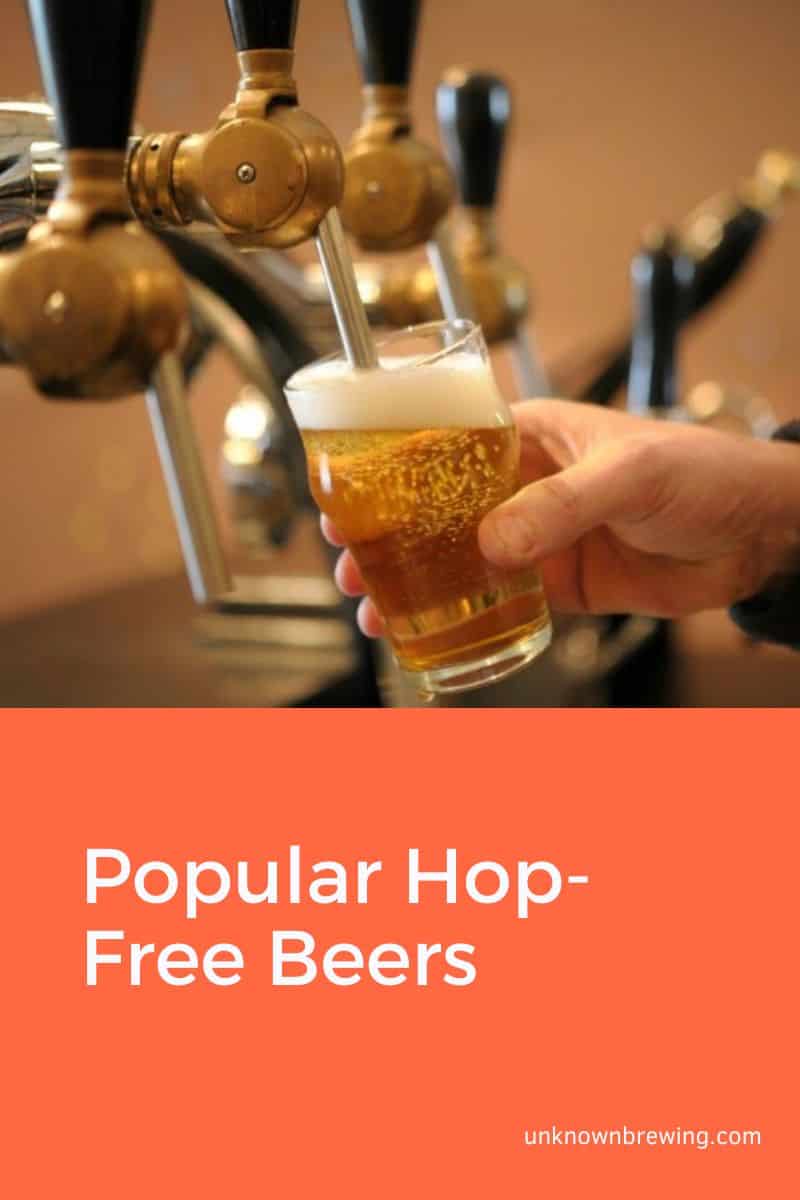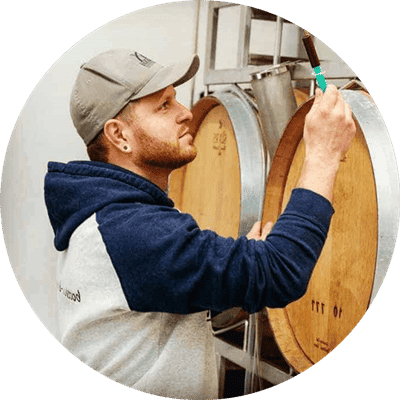 As a homebrewer, Michael would get frustrated about the lack of brewing information on the internet. After hundreds of gallons of spoilt batches, Micheal had enough. And he founded Unknown Brewing as a resource for homebrewers.