Perhaps, everybody would agree that nobody can ever match and defeat Germans for their fantastic love and adoration for beers.
After all, the infamous drink forms a huge part of their vibrant culture and history, brewed and crafted by monks and civilians alike. And once you take a route into the German countryside, you'll realize that there are a bunch of family-operated breweries existing through generations, with their own unique beer stories to tell.
Over the years, each company strives to use quality ingredients in brewing delicious, mouthwatering, and unique beers perfect for both casual and occasional drinkers as well as enthusiasts. Whether it's hoppy ales, lagers, to pilsners, there's a distinct German beer perfect for everyone's liking and taste buds.
History and Culture of German Beers
But before we delve and dig deeper, let's first explore the vibrant culture and history of German beers. Since ancient times, beer has formed and played a huge role in German history.
During the early middle ages, it is believed that the German monks have crafted and brewed beers as their pastime. Later on, traders and merchants from different places started creating their own beers and making their names.
At this contemporary time, Germans have flocked and gone to beer halls and gardens just to chill, sit back, and enjoy beers during the hot summer season. The rest of the year, during festive and merry seasons, German beers are something truly inevitable at the dining table.
So, enough of the introduction, in this write-up, we've collected the best German beers you could ever explore, try, and taste.
And yes, we're sure that these drinks manifest the different brewing techniques, bold beverage flavors, and history of Germany. So, no more circling around the loop because we're dropping here the 9 Popular German Beers.
1. German Pilsner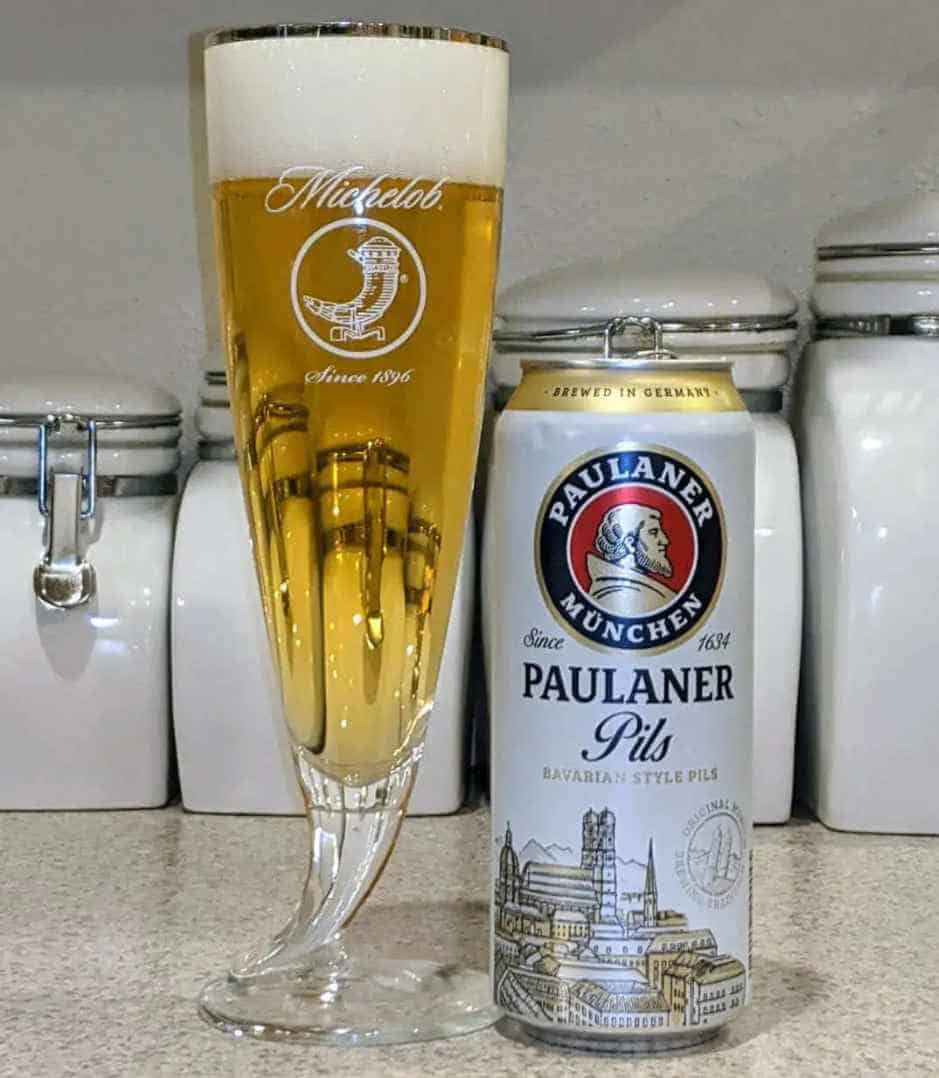 German Pilsner is a light, crisp, refreshing, and clean-tasting lager that was patterned from the namesake Czech variety. Master brewers craft this German beer using barley malt as its main ingredient, and most often than not, the drink exudes a herbal, flowery, and spicy hop bitterness.
The first-ever brews that were acknowledged and recognized as German Pilsner made their way during the 1870s. When compared with other beers of its level, the German Pilsners is much lighter in body, color hue, and hop bitterness.
On top of everything, you would find it much crispier and drier than its Bohemian counterparts. To sum it up, the German Pilsner beer type is an excellent food match, fantastic for spicy but hearty meals such as:
Seafood
Sausages
Grilled meat
Seasonal salads
Hamburgers
2. Traditional Bock or "Mailbock"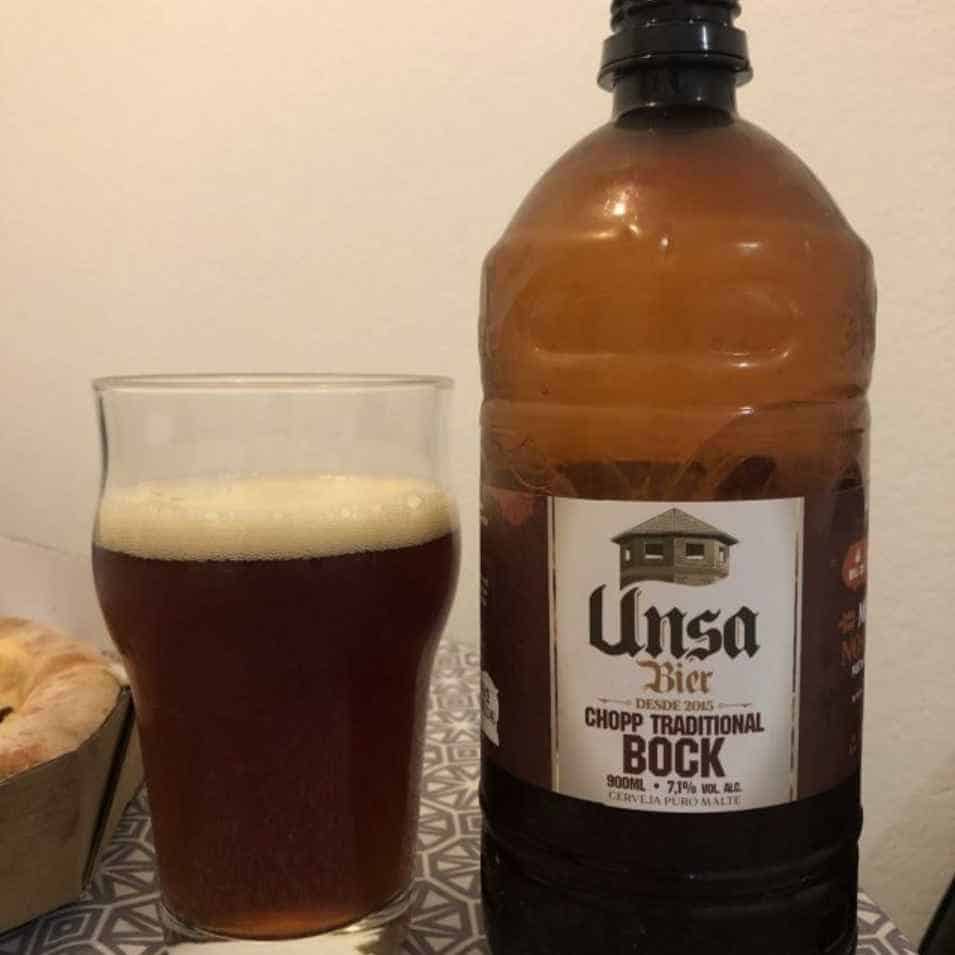 The second on our list of popular German beers is Bock, a bottom fermenting lager that comes in a unique and distinct range of sub-styles.
Common or traditional versions of this German beer include amber to dark brown and sometimes golden. One would usually find these drinks lightly hopped, smooth, rich, malty, and creamy with toasty and caramel undertones.
Bock's origin dates can be traced back to the 14th century in Einbeck, where it was first crafted by a certified master brewer. Later on, this famous German beer rose in fame and glory, and nowadays, nobody would dare to celebrate in the country without having Bock on the dinner table.
3. Helles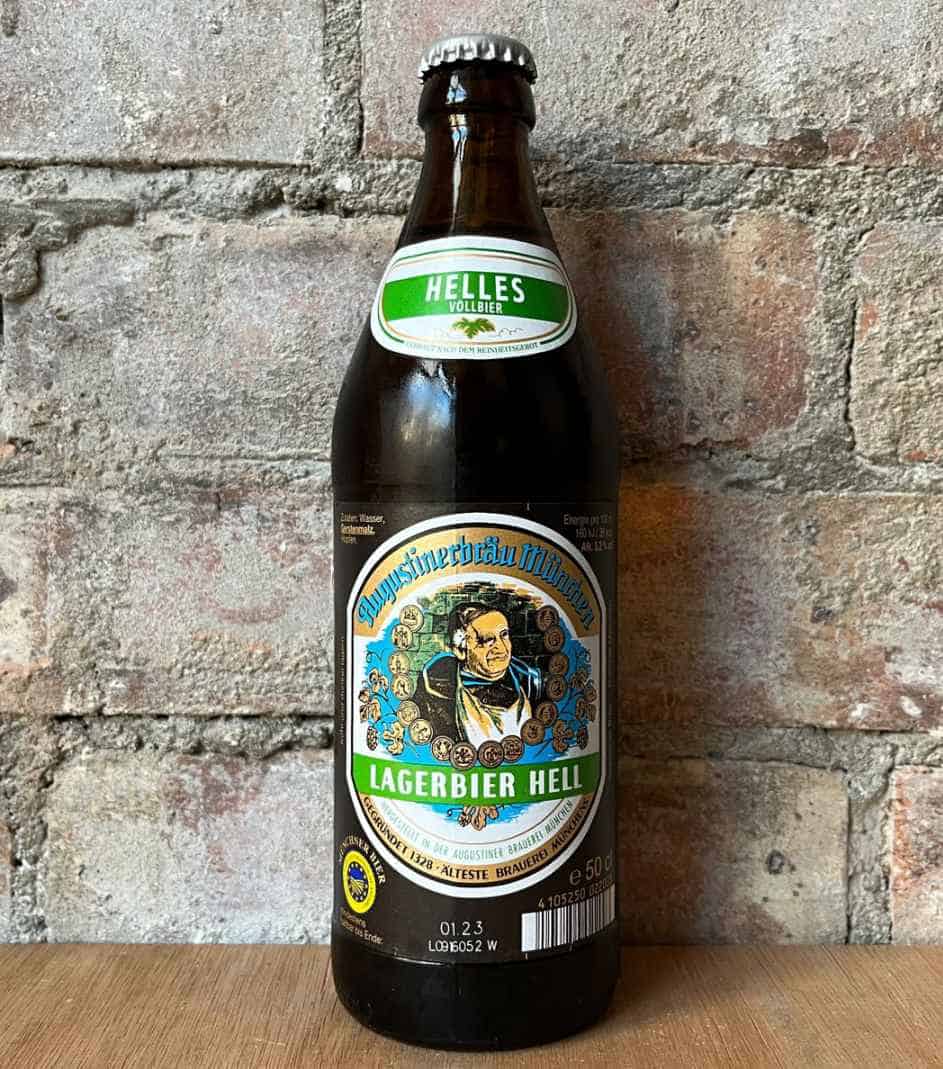 Ranking third on our list, Helles is known as a German-style lager that first carved its path in the Munich market in 1894.
This famous German beer is actually the Bavarian answer to the light Czech Pilsner. Traditionally, beer enthusiasts and experts find the Helles more malt-forward and have a firmer body compared to other lager and pilsner styles.
But still, this fantastic drink remains soft in taste, medium-bodied, clean, and refreshing with subtle malt sweetness and light hop bitterness. Helles typically range from 4.8 to 5.2 percent alcohol by volume, but those beers with around 5 percent ABV are considered Bavarian export.
Regarding food pairs, Helles-style lagers would magically go well with light dishes, including seafood and salads. But of course, you can match this beer with spicy and flavorful dishes, mild cheese varieties, and traditional German fares. Other beautiful food pairs you can try are listed below:
Fresh oysters
Snow crab
Buttery scallops
Shellfish
4. Rauchbier
Rauchbier or otherwise known as "smoke beer," is a German drink that comes with a very distinct and unusual style. Beer enthusiasts who have the luxury of time to compare, tell that the drink itself tastes like Oktoberfest, but it has a more malty and sweet flavor.
Nonetheless, the smoke flavoring brings a twist and adds a surprisingly unexpected element to the beer's profile.
On top of everything, other people would even describe the flavor to be like leather or beef jerky. And I swear that if you're looking for a drink to quench your thirst, Rauchbier is truly worth tracking down!
5. Kolsch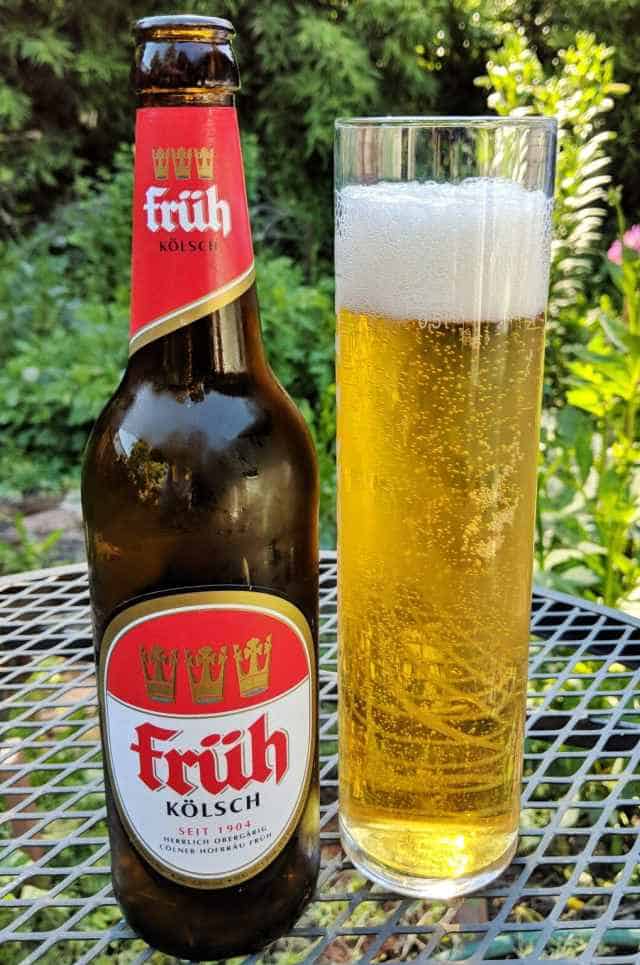 And now, making it to the top five on our list of popular German beers is none other than Kolsch, another unusual beer that aged like lager and was crafted with ale yeast. Once you try and savor this drink, you'll surely find this German beer refreshing and pale with moderate hopping.
In general, the best-selling Kolsch-style beers are brewed and found in Cologne, and these drinks rarely make it past the borders. For our recommendation, why not try Summertime from the Goose Island, an excellent example of the available Kolsch German style of beers?
6. Weissbier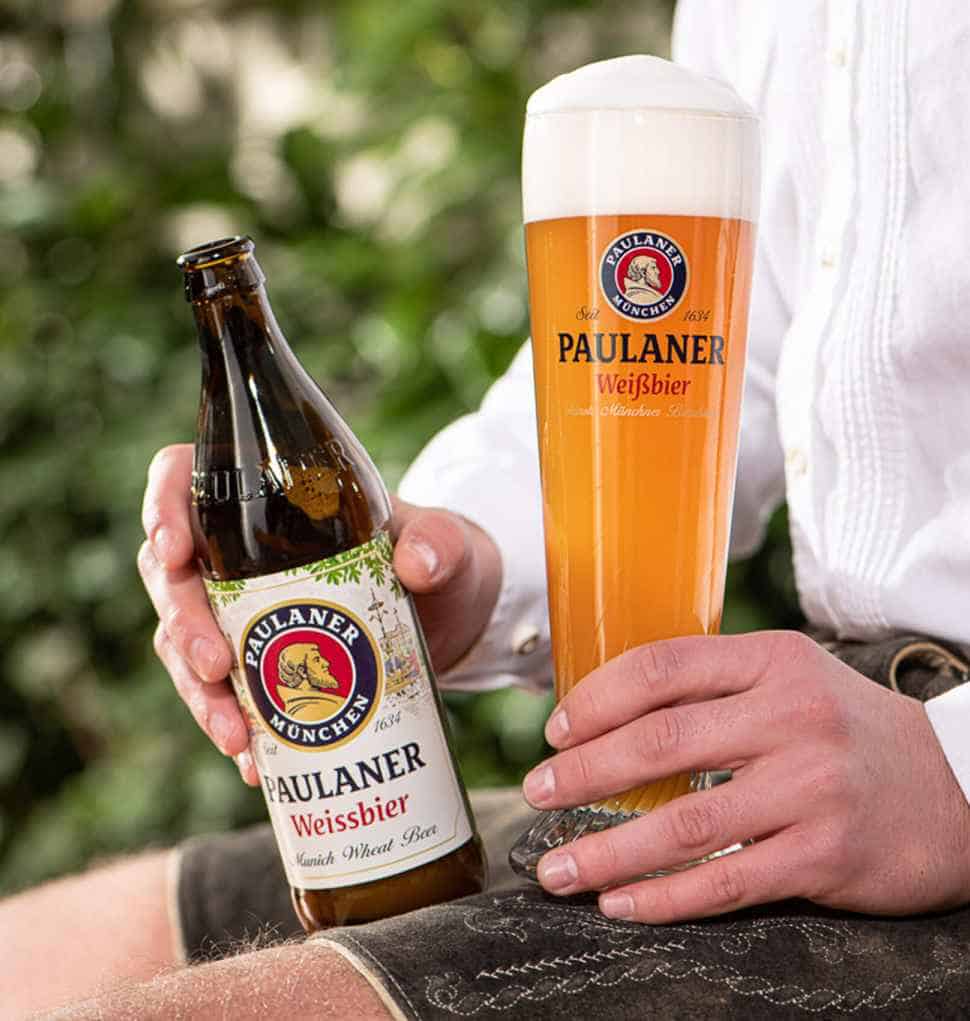 Weissbier is a light, sweet, and yeast drink that tastes like bananas and bubble gum, which makes it an extremely refreshing beer to have before a hearty brunch or light meal and dinner.
If we're going to look back on the history of this beer, many beer experts have tried to produce a line of wheat beers, but nobody can do it best, like the Wessbier made by the Bavarians.
The distinct flavor and unique aroma of this beer, with the cloudy foam from the special yeast and malted barley, make people easily fall in love with this drink. So, if you're on the hunt for a line of German wheat beers, I bet that Wessbier is something you must definitely not miss!
7. Doppelbock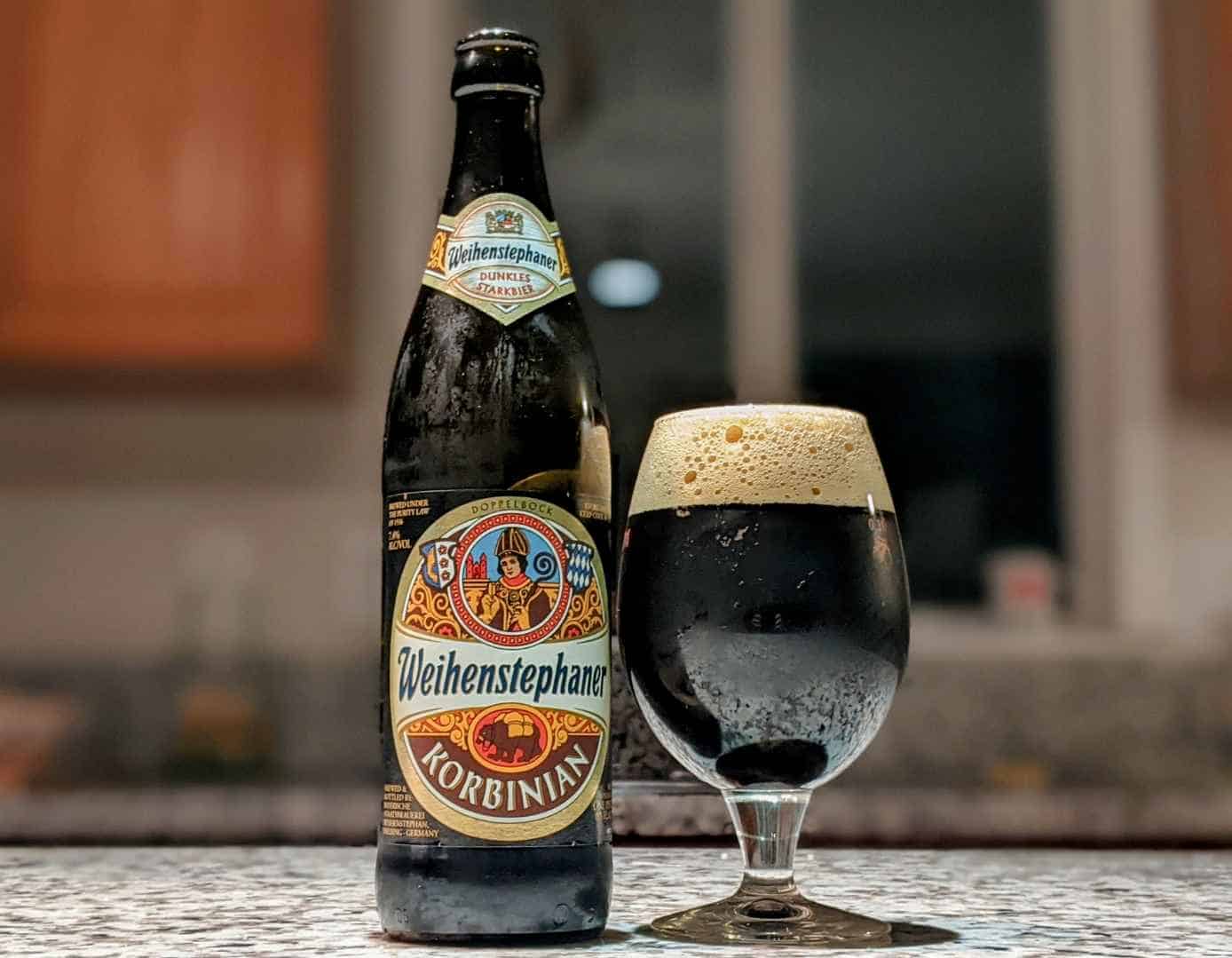 Another popular German beer is nothing but the Doppelbocks, which are a richer and darker style of drink.
A fine and excellent example of this style is none other than Paulaner's Salvator, otherwise called the beer of legend, since it is believed that religious monks take the necessary time to fast before they drink this beer.
Overall, all doppelbocks are classified as lagers, so despite its grand flavors, the drink remains clean and crisp with some hint of magical sweetness.
8. Oktoberfest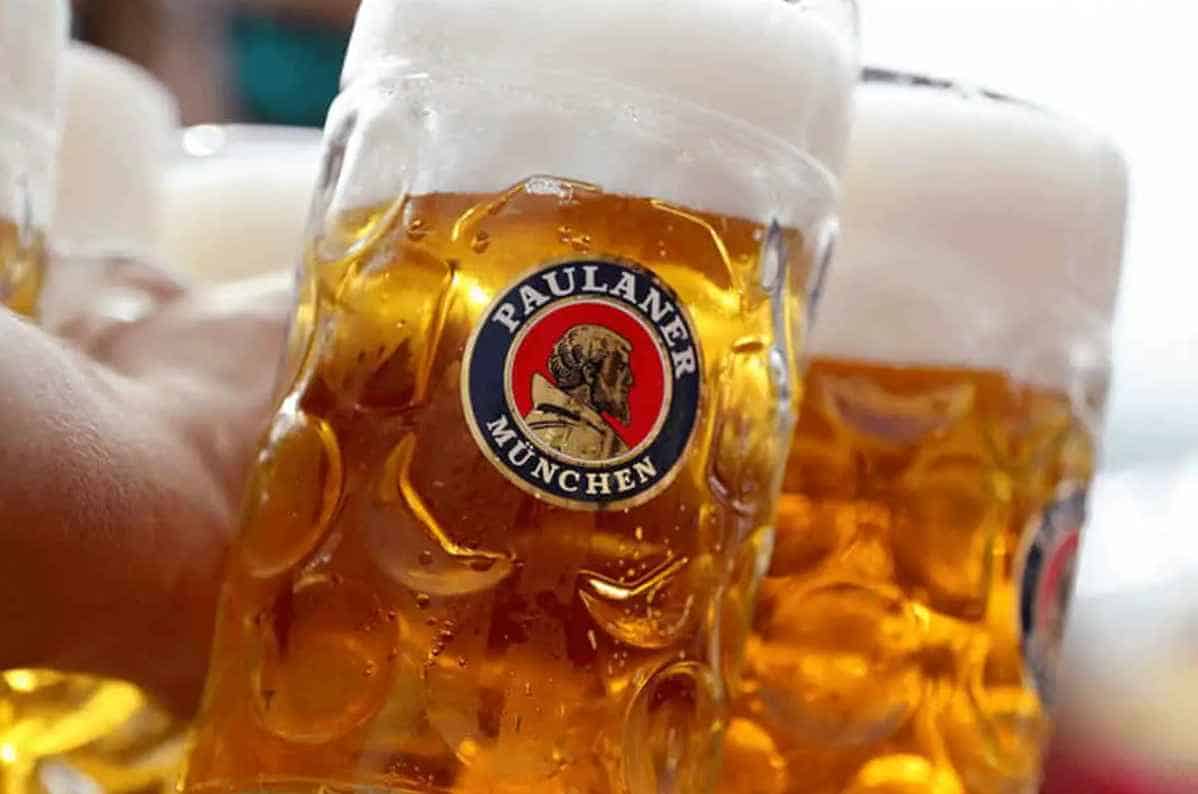 During the 19th century, specifically in 1872, a Spaten brewery in Munich, Germany, invented a sweet and brown style of beer that's later known as Oktoberfest or Maerzen.
This type of German beer is traditionally crafted and brewed in March and usually served during the fall season, just in perfect timing for the Oktoberfest annual festival.
One can only find and latch on to the famous brand, Spaten's Oktoberfest, from August to October. On the other hand, another fine Oktoberfest brand, the Paulaner, you can have all year round.
9. Berliner Weisse
Finally, we have another unusual and distinct but excellent style of beer, the Berliner Weisse. The complex character, aroma, and flavor of this beer come from deliberately soured grains that create a tangy and tart beer.
It is so refreshing, clean, and crisp, and many avid fans of this style love to add herb-flavored syrups and fruit when savoring and enjoying this beer!
Frequently Asked Questions on Popular German Beers
Now, in this portion, we know that you're still curious and have lingering questions about nothing but German beers.
So, for more exploration and discovery, we've pulled some strings and searched the entire web for the most common inquiries and questions that popped out about German brews. And without further ado, here is the list of questions and answers we've got just right for you!
Why do German Beers are recognized and well-known all over the globe?
German beers are well-loved because while its much light-bodied, drier, and more bitter compared to their counterparts in Czech, the brews are refreshing and easier to drink.
On top of everything, many German crafters and enthusiasts still adhere to the Beer Purity Law of 1516, that is, they strive to make traditional beers only out of water, hops, and barley.
What is the signature German beer?
Schwarzbier is known as the signature German beer which made it to Germany's Guinness. This drink is primarily found and consumed in the place of Saxony and Thuringia.
Final Thoughts
The beer scene in Germany is actually more diverse and complex than many people around the globe think and ponder.
Just come to think of it, and you would realize that the country made and produced a wide range of ales and lagers. In this article, we've tried to capture everything, and hopefully, you'll get to sip and try these 9 Popular German Beers.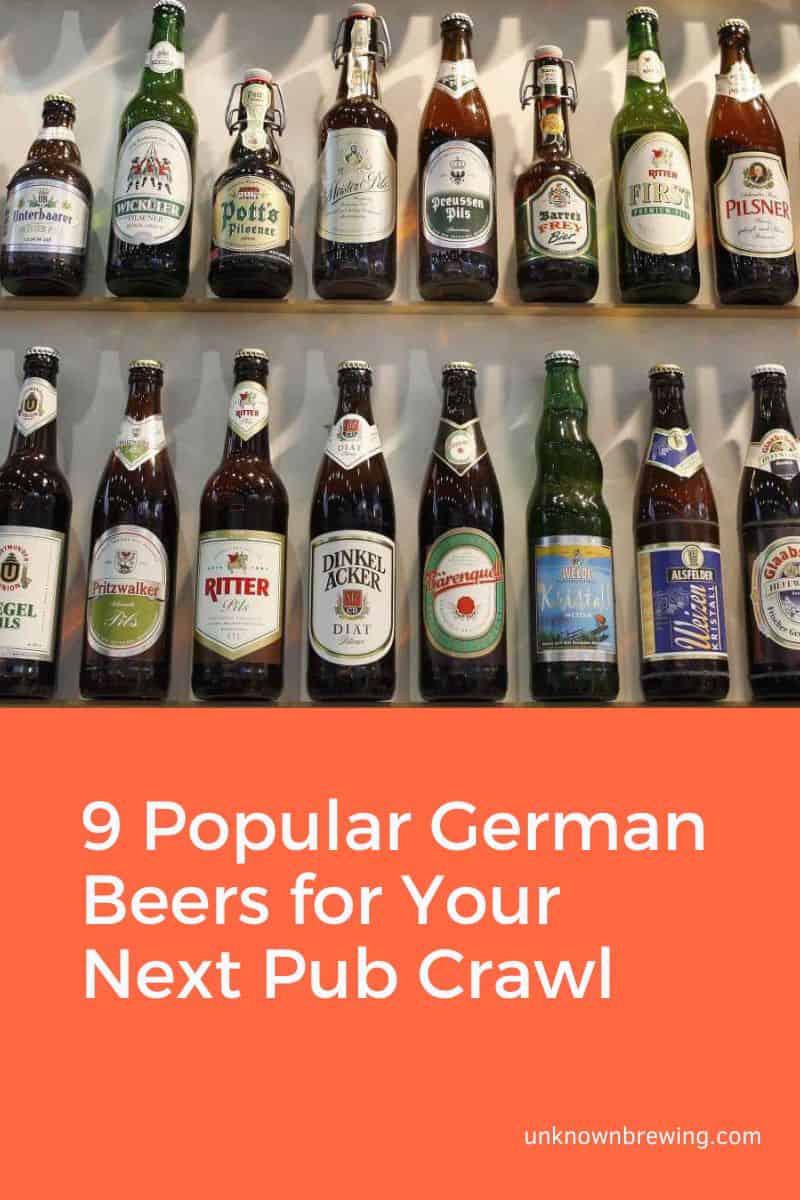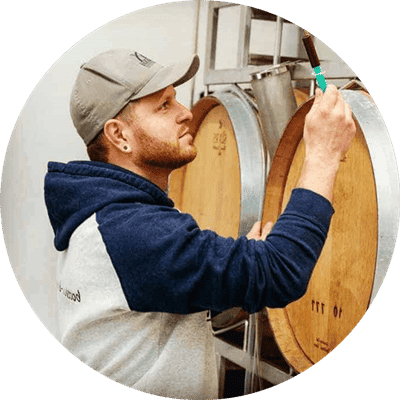 As a homebrewer, Michael would get frustrated about the lack of brewing information on the internet. After hundreds of gallons of spoilt batches, Micheal had enough. And he founded Unknown Brewing as a resource for homebrewers.