Breweries are no stranger to Denver. If you look back to the city's past, craft beers have always been a thing. If you make it to the Mile High City, it's only imperative that you drop by the 14 best breweries in Denver, CO!
Price: $$
Address: 1477 Monroe Street
Phone: 303-927-7365
Since 2015, Sean and his friends have been dedicated to crafting the best beers. Cerebral Brewing is all about combining science and art when it comes to brewing its beers. This brewery keeps finding new and creative ways to craft beer.
Quality is something that the folks at Cerebral Brewing focus on since the day they decided to open their brewery. It is evident in the different beers they have available. Visit their Monroe Street location and order beer on tap. You can also take some 4-packs to go!
Best to try: Rare Trait, DDH Rare Trait, Inhabited Form, Time Crystal
Price: $
Address: 900 Auraria Parkway Suite 240
Phone: 720-458-5885
We can't talk about Denver's rich beer brewing history without including Tivoli Brewing Co. Tap House. You can trace the origin of this brewery to the late 1850s. Since its founding, there have been so many events happening, but the legacy of Tivoli Brewing remains.
The Tivoli Brewing Co. Tap House still sits in the same place where it was established all those years ago. They have various crafted beers available throughout the year and seasonal ones like the Tivoli Ginger & Juice that you should try whenever available.
Best to try:  Bohemian Girl, Mountain Squeeze Juicy IPA, Roadrunner Red, Tivoli – Twisted Ale
Price: $$
Address: 2540 19th St
Phone: 3037291175
If you can't make it to Germany just in time for Oktoberfest, the Prost Brewing Co. & Biergarten might just do the trick. You might not be drinking beer in Europe, but you get to try different German-style beers here.
One of the most interesting things about this brewery is they follow the tried and tested techniques in crafting German beers. They even go as far as bringing in ingredients from Germany.
Don't forget to drop by this brewery, enjoy your choice of German beer, and bask in the lovely view of the city!
Best to try: Hefeweizen, Kölsch, Keller Pils, Helles, Winter Lager
Price: $$
Address: 2924 West 20th Avenue
Phone: 303-284-7893
Brett, who founded Little Machine Beer, worked in several breweries in the state before he established his own. Together with other people behind this brewery, they brought their knowledge and experience and managed to craft exemplary beers.
Since the brewery is next to their stadium, you can drop by before or after the Broncos game. Head over to the bar stations to order your beer of choice. If you're vegan, then you will appreciate their crafted beers.
If you want to drink beer and chill with your dog, Little Machine Beer's patio welcomes your furry friend!
Best to try: The JoyMachine, Little Machine, Beer Acquisition Syndrome, Raspberry Beer-etm, The People's Beer
Price: $$
Address: 1139 20th Street
Phone: 720-689-2337
There's nothing quite like combining things that you are passionate about. Well, that's what exactly happened with the Jagged Mountain Craft Brewery. It's a combination of their fascination for the great outdoors and craft beers.
This is the brewery to be if you want great beer and good vibes. Apart from the beer selection, they have fun activities throughout the month. Check out their website for more details. Also, if you have a gluten intolerance, you can enjoy their gluten-free IPAs and Ales.
Best to try: Grouse Mountain Gose, Hey Diddle Diddle, Mount Olympus, Bases Loaded
Price: $
Address: 925 West 9th Avenue
Phone: 720-401-4089
There is no limit to crafting beers at Renegade Brewing Company. Whilst some stick to the more conventional crafting styles and techniques, this brewery does not play by the rules. As long as they craft delectable beers, then they are doing their job well.
You don't have to worry about getting stale beers from this place. They brew their beers onsite. If you aren't sure what in-house tap beer to order, opt to build your own flight! This might be a small brewery but its service and beer selection aren't!
Best to try: Redacted Rye IPA, Consilium, Renegade
Price: $$
Address: 2810 Larimer Street
Phone: 303-296-3441
It's been a decade since Our Mutual Friend opened its door. OMF is not only about crafting traditional beers. They are also not afraid to try new and imaginative styles.
The beers from OMF are made from locally produced and sourced ingredients. Whether you like light, malty, dark, or sour beers, they have something for everyone!
If you're anywhere near the RiNo area, don't miss this cool spot. They have a spacious outdoor space perfect for drinking craft beer on a good day.
Best to try: Crysknife, Time's Arrow, 2″ Tape, Novo Coffee Stout, Riot of Color, Saison Trystero
Price: $
Address: 2920 Larimer St
Phone: 303-997-8288
It might be hard to believe but Ratio Beerworks has a punk rock origin. One of its founders, Jason zumBrunnen used to be in a band back in the day and this gave him the opportunity to travel the world. Since retiring from the music scene, he channeled his creative juices in mastering the art of crafting beer.
When they opened Ratio Beerworks, they wanted to focus on their beers and the community.  There will be about a dozen brews available at Ratio Beerworks. However, their beer menu changes. If you want to try something different, go for the King of Carrot Flowers.
Best to try: Dear You, Antidote, Hold Steady, Major Nights
Price: $$
Address: 490 Santa Fe Drive
Phone: 720-708-5816
What happens when people with a passion for craft beers join forces? Well, they decide to open a brewery of their own! That's what happened with the Black Sky Brewery!
Their dedication to this industry is reflected in the original beers that you can find in the brewery. You might find beers you have never heard of before. They have beers made of sweet potatoes, beets, and a whole lot more!
Upon entering the Black Sky Brewery, the vibe and the darkness might intimidate you. However, you will soon discover just how cool everything is.
Best to try: Demonseed IPA, Lacerated Sky, Black Lite, Groovey's Purple Beerd
Price: $$
Address: 3120 Blake Street Unit C
Phone: 720-773-1437
When they were in high school, Nato and Andrew tried brewing their own beer. They carried that interest until they went off to college. They then took the plunge and opened their own brewery, 14er Brewing & Beer Garden.
Their flagship beers like the Long Lager and Key Lime Pie Cream Ale are a must-try. But if you want that and other beers on the menu, you can make your own flight for about $18.00. They have over 30 kinds of beers, so you have a lot of options.
Best to try: 14'er Java Stout, Double Mt Massive IPA, Russian Imperial Stout
Price: $
Address: 3855 Mariposa Street
Phone: 720-643-5940
The Diebolt family has found a way to honor their French lineage, and that's by brewing beer and opening a brewery. You can find beers crafted in French style here, but they also have non-traditional beer offerings.
One of the best things you can do is order a flight and choose a mix of various beers. Perhaps you can try some of their award-winning beers like the Barrel Aged Imperial Stout, Vladislav.
Best to try: Anton François French Amber, Postcard Robust Porter, Figgy Noir, Vlad-I-Da-Di
Price: $$
Address: 2210 California Street
Phone: 720-642-7177
The Woods Boss Brewing Company might have only been around for five years, but it has cemented itself as a great place for beers and live music.
In the brewery taproom, you have about 23 types of craft beers to choose from. There are different beer styles available, including several IPAs. If you follow their social media accounts, you might be able to know about their special beer releases and a lot more!
If you are searching for beers to take home, 12 types of beers are available.
Best to try: Fruity Flash, Foothills Fire Red, Magical Narwhal Candy Cane, In the Shadows of Giants
Price: $
Address: 1330 Zuni Street Unit M
Phone: 720-985-2337
When this microbrewing started its operation over a decade ago, it only brewed one barrel of beer at a given time. While that might sound odd to some, it seemed to work for the Strange Craft Beer Brewery. Their beers have won awards in various competitions, including the gold medal from the World Beer Cup for their Cherry Kriek beer.
If you want to get your money's worth, their flight consists of 10 beers. Now, that is definitely an amazing way to try what the beers this brewery has to offer.
Best to try: Board's In Session, Barrel Aged Belgian Special Bitter, Brew On Broadway Oh My Rye Double Red Rye
Price: $
Address: 4526 Tennyson Street
Phone: 720-328-8258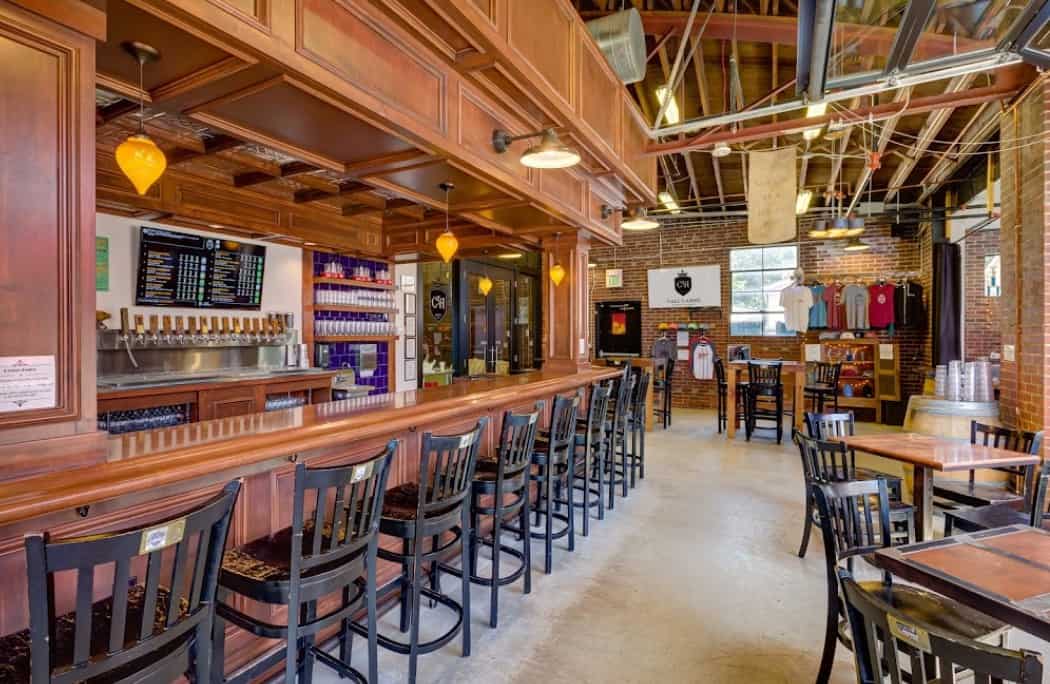 Before opening Call To Arms Brewing Company, its three founders spent years working for a Boulder brewery. Since they were passionate about craft beers and the industry, they ventured on their own. And their risk paid off with their own Denver-based brewery.
You can check their website for the current tap list if you want to know what beers on tap are available. Some of their beers sure have interesting names like the Dark Czech Lager called "Shirtless Putin Catchin' Rays".
Best to try: Shirtless Putin Catchin' Rays, Oats And Hose, CTA IPA, The Ballroom Beer
Checking Colorado Craft Beers
When it comes to craft beers, the 14 best breweries in Denver, CO continue to make strides. Whether they have been around for ages or only a few years, each brewery offers something special. Whenever you have the chance, a brewery tour is in order!