If you are a Potterhead, you may be very much familiar with butterbeer. While it's an already existing drink, many people have only known it through the Harry Potter series. Indeed, it's not exclusive to Potterheads as it's also well-known even to muggles!
The earliest documented use of butter beer dates back to the Tudor era in medieval England. And so, it has been here for a very long time and has grown even more popular because of the Harry Potter series.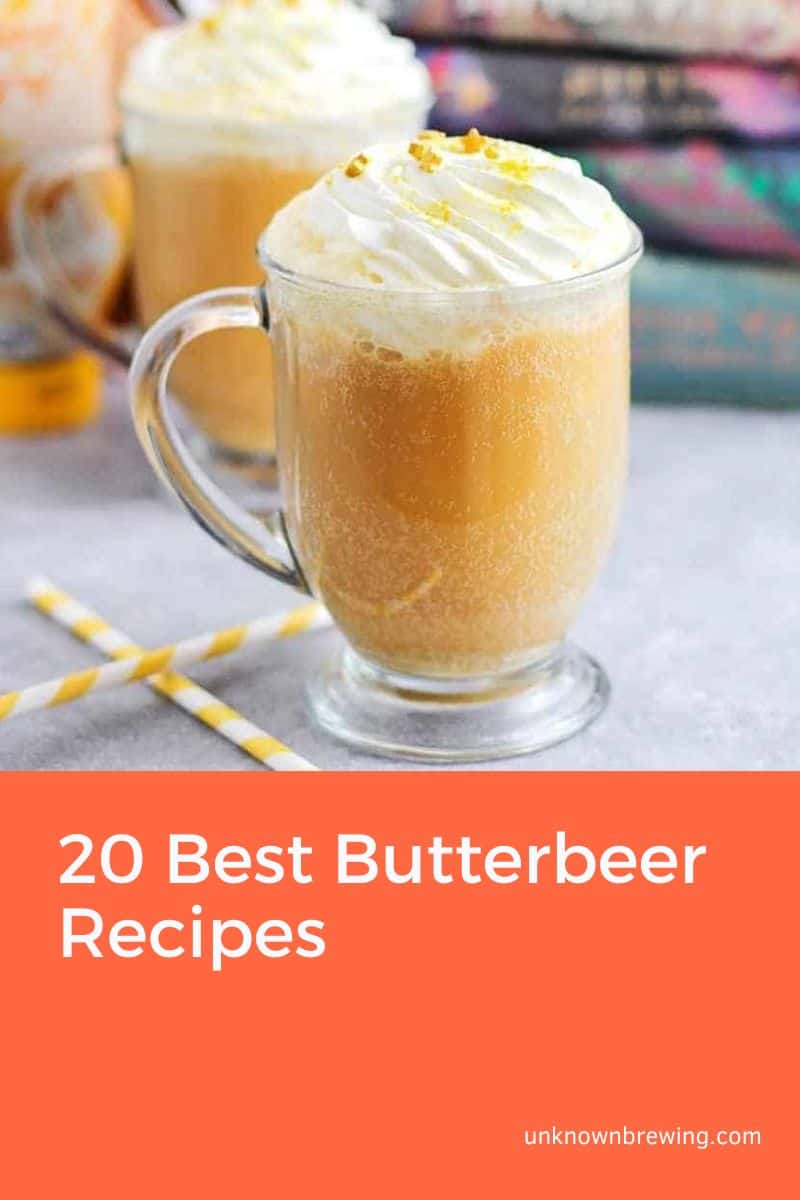 You can swap out your regular beer for this energizing beverage. The alcohol percentage is low, making it an ideal snacking beverage. With the spread of its popularity came many creative takes on the drink.
We've searched the internet for recipes and have compiled a list of 20 butterbeer recipes. These are some of the easiest and tastiest butter beers you can make in the comfort of your home and kitchen.
This recipe is inspired and identical to the Wizarding World of Harry Potter butterbeer. This method does not require cooking; you can whip it up anytime you want.
This delicacy can be prepared in one of two ways: the first is a more classic butter beer, while the second involves adding butter and caramel to the cream soda. If you opt to add butter and caramel, you will get a smoother and extra buttery drink.
2. Harry Potter DIY Butterbeer Recipe
For first-timers, this recipe is a comforting one to follow. It's both clueless and informed at the same time. This fun recipe allows you to learn and visualize everything you need to do to make a mug of butterbeer. Topped with whipped cream, this recipe is a more modern take on the classical butterbeer.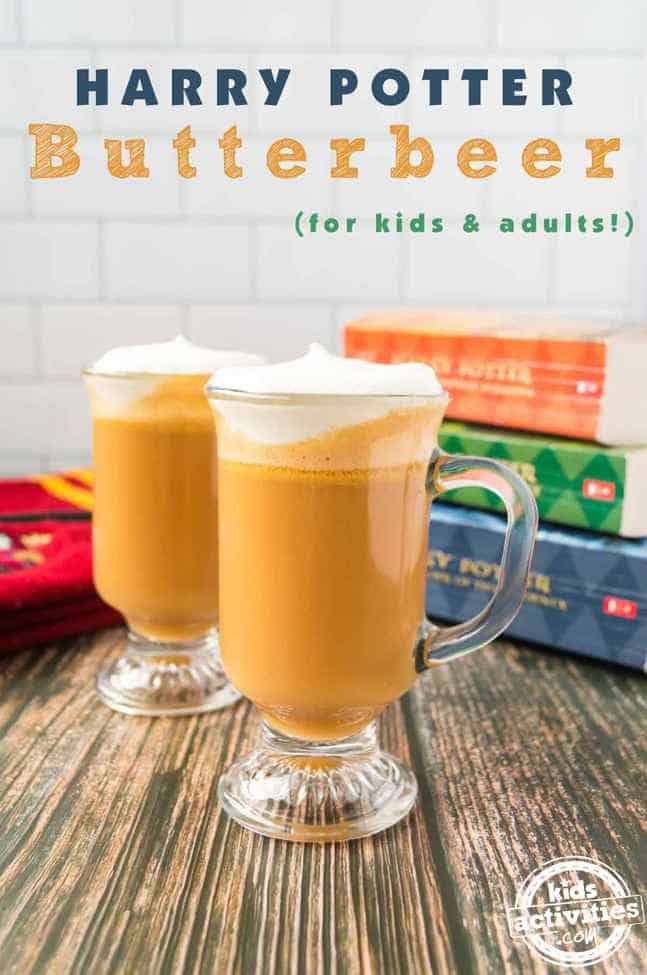 With just four components, this dish couldn't be simpler to make. This is the way to go if you value efficiency above everything else.
For those who prefer to avoid alcohol, there is a suitable recipe, while those of legal drinking age can follow the tips provided to create a more complex and alcoholic beverage. This drink is homey and hearty, and you might just grow fond of it quickly.
4. Universal Butterbeer Recipe
This recipe incorporates the most fundamental ingredients in a butterbeer, including syrup, cream soda, whipping cream, and whipped topping.
One sip and you'd feel like you completed a task and are rewarded with a refreshing drink from your favorite mug! This recipe is non-alcoholic, and you can whip this up in a short period. Kids will also love the sweetness and uniqueness of this drink.
What more could you ask for but a butterbeer with ice cream? The cold drink has been made even colder, and the creamy drink is even creamier!
This drink is about to steal your heart. Incorporating the tastes of vanilla or any ice cream flavor you prefer, probably butterscotch? You get an elevated butterbeer that you will enjoy. You can choose root beer or an alcoholic beer, depending on your preference.
6. Harry Potter Inspired Butterbeer Ice Cream Float
This quick recipe will blow you away. With only a few ingredients and ice cream, you can make your butterbeer ice cream float.
The butterscotch syrup is one of the highlights of this recipe, as it also provides an aesthetic touch to the glass. Sip away and enjoy the sweet combination of butterbeer and ice cream. You can opt to skip toppings or add your choice of toppings.
With this straightforward recipe, you won't have any trouble brewing your butterbeer at home. You might experience the magic with every sip of this drink.
With a little salted caramel feel, this recipe offers a wonderful balance between sweetness, saltiness, and fizz. Indeed, it is a sweet treat to quench your thirst and satisfy your butterscotch vanilla cravings.
8. Butterbeer Floats Recipe
A good day for the Potterheads as this recipe is one of the easiest. This recipe utilizes the essential ingredients and some really easy steps.
This butterbeer is ready for enjoyment with two scoops of ice cream and ample time in the freezer. You might also want to use a bigger version of your favorite mug to accommodate the two scoops and drizzled syrup.
Of course, there is also an option for vegan butterbeer enjoyers. It's a guilt-free new treat for you to enjoy. Once you have everything set up, this recipe becomes much easier than it should.
Even watching Harry Potter would not interfere with the preparation of this beverage. Indeed, one of the best drinks to offer both kids and adults, especially when following a specific diet.
10. Frozen ButterBeer Recipe
This recipe offers a colder butterbeer with some texture variation as its base liquid is frozen before preparation. This is perfect for when you need an extra fix of coolness inside you.
You might want to also prepare your blender for this recipe to mix everything up neatly. Remember to don't over blend or overmix everything! Use the pulse option, blend slowly and gradually, or monitor as you combine to make sure.
What can be better than a butterbeer bought in a store? Of course, the answer is homemade butterbeer!
There's nothing more comforting and delicious than making your butterbeer at home. Most butterbeer does not have much fizz left due to the excessive mixing. This recipe includes a helpful trick for your butterbeer to still have the maximum fizz.
12. Frozen Butterbeer
This frozen butterbeer recipe shows a different take on making the drink. While many methods opt for freezing the soda, this recipe utilizes ice cubes before blending, still achieving the slushy-like texture you are going for. It's a quick recipe that requires less than 20 minutes to prepare. It's perfect for a quick fix.
A few standout features of this recipe set it apart from the competition. The first component is the homemade butterscotch; nothing can compare to a homemade version, of course, especially if it's a vital part of the recipe. The recipe's butterbeer is also a distinguishing factor, along with the magical topping cream.
14. Harry Potter Frozen Butterbeer Recipe
This recipe is the best option when you want something quick without needing additional time to freeze your cream soda. There's always a trick to make a step more manageable and faster, and this recipe offers a new perspective on that. With a few other things, specifically a Ziploc, you can now enjoy a mug of butterbeer without hassle.
This hot butterbeer recipe incorporates butterscotch, brown sugar, butter, and a few more secret vital components that enhance this beverage's enchantment.
A little sneak peek of the beverage's secret ingredient is… it includes milk and some other addition that will be helpful for the elevation of this butterbeer. One thing about this recipe is that it has an excellent kick to it.
16. Hot Butterbeer Recipe
This recipe uses the essential ingredients but with some adjustments in the processes included in the recipe. With butterscotch chips, the beverage is made more creamy and has a richer texture and flavor.
This recipe may have some additional steps, so you should ensure you have the patience to level up your butterbeer. You can also opt for homemade whipped cream or top the beverage with leftover butterscotch chips as a finishing touch.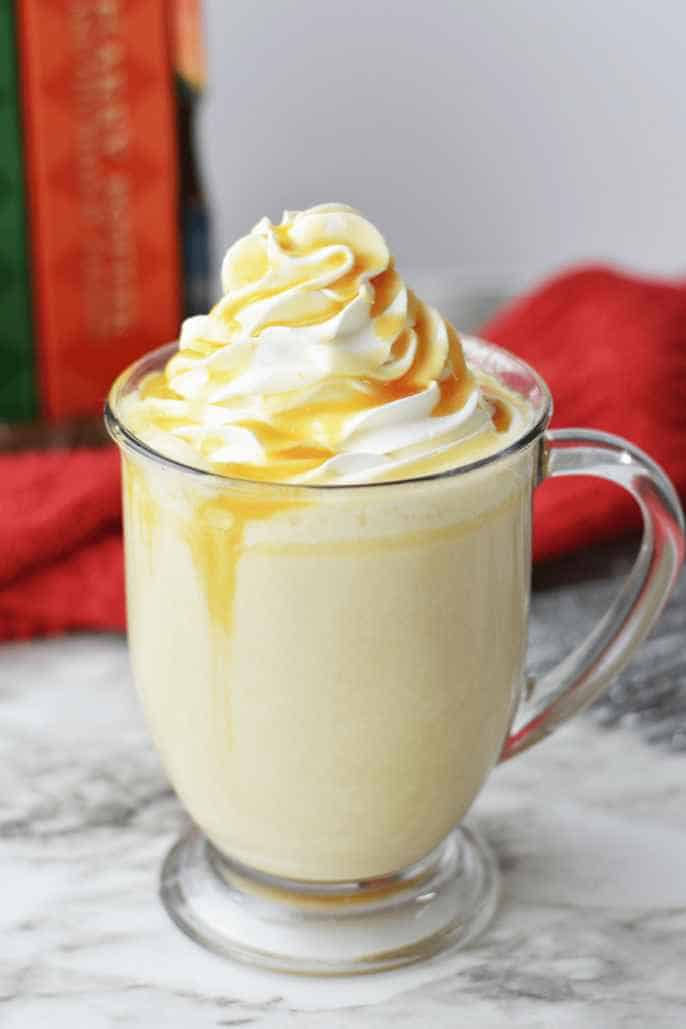 This Hot Butterbeer Recipe is a deliciously buttery beverage that's best made at home. It's the perfect beverage to enjoy at the end of the day or movie night. The warm and creamy drink provides a hearty comfort that makes you feel comfy and at home. This recipe is great alone but even better with friends and family.
18. DIY Harry Potter Hot Beer Recipe
A different take on the processes involved, this recipe serves up to four people and is very customizable. You can follow the steps involved step by step or make some adjustments according to your preference. You can also use an electric mixer just in case to achieve a good consistency.
This recipe makes a soothing, rich, buttery, and indulgent butterbeer best enjoyed while snuggling in. If you want a twist and change to your hot chocolate, why not try this recipe? This butterbeer recipe is perfect for those of you who prefer not to drown your taste buds with sugar, as it's made to be less sweet.
20. Alcohol-free Butterbeer Recipe
This butterbeer recipe is made specifically for those who want to avoid incorporating alcohol in their butterbeer recipe. The extra zest the lemon zest brings is also a refreshing way to elevate the beverage overall. Cutting through the rich, creamy, and thick butterbeer, the refreshing zest contributes a brighter color to the drink.
Summary
These 20 butterbeer recipes contribute and show a different take on the classic butterbeer. Whether you are making butterbeer for yourself, a loved one, or customers, it pays to learn from the many recipes available to improve. These cold, warm, and even frozen recipes will take you on a magical butterbeer adventure.