The Green Mountain State, Vermont, ranks highest in the number of breweries per capita in the United States.
On top of that, it's the only state which receives an impressive distinction for its locally produced beer, the Vermont beer. Indeed, this place is a sure must-visit for any passionate beer lovers.
Today, Vermont is home to world-class breweries pumping out award-winning beers. So, if you like a taste of the finest, visit these 13 Best Breweries in Vermont!
1. Foam Brewers – Burlington
112 Lake St | 802-399-2511 | $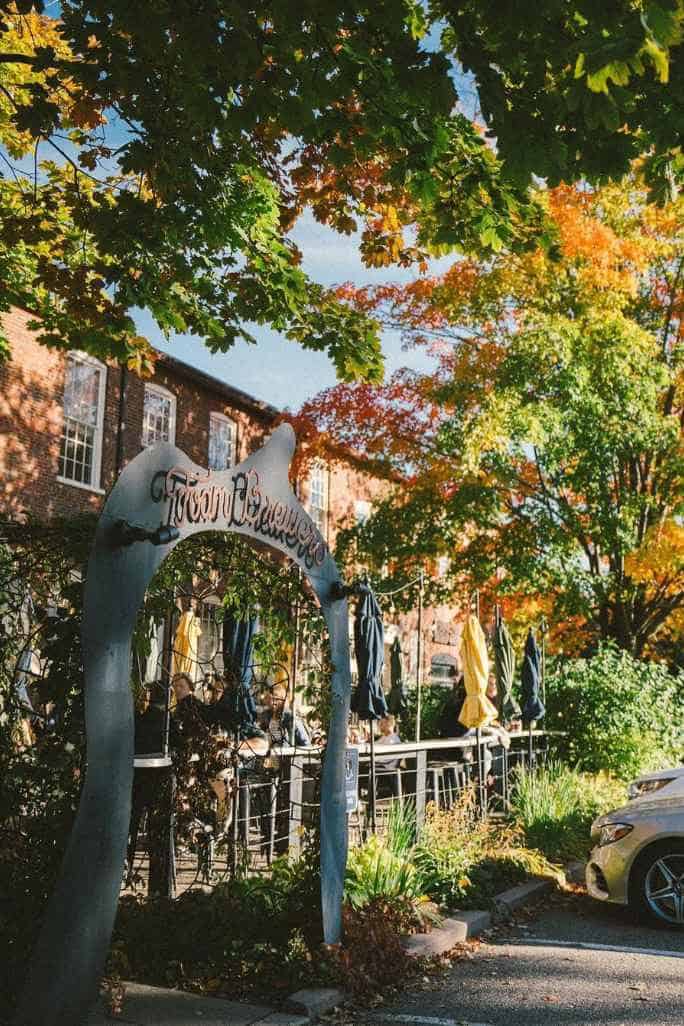 Opening its doors in 2016, Foam Brewers made it to one of the most popular Burlington-based breweries. Located in a historic old building near Lake Champlain, this brewery is the perfect spot to catch the sunset while drinking creamy double IPAs and unique berry sours.
On top of soft, hazy, and balanced IPAs, Foam Breweries crafts excellent kettle sours, lagers, and saisons. If a magical moment with beers sounds appealing, it's time for you to visit this spot in Vermont. And while you're at it, try the crowd's favorites like Repetitioner and Electric Splash.
Best to try: Built To Spill, Experimental Jet Set, Like Clockwork, The Fruit That Ate Itself, Think I'm In Love
2. Four Quarters Brewing
70 Main St | 802-391-9120 | $
View this post on Instagram
One of the loveliest places you should visit in Vermont is this small-batch specialist brewhouse, Four Quarters Brewing. This place offers the best stouts, hoppy beers, and sours throughout Vermont.
What's even great is their taproom located at 70 Main Street showcases a lengthy draft menu. Don't worry if you're a non-beer drinker because this brew pub offers Vermont-made wine, brandy, cider, soda, and kombucha.
Like a hearty but full meal? Pair your favorite beers with snacks such as cheeseboards, sides, and sandwiches. So, what are you waiting for? Plop down on one of its wooden dining tables and indulge in a slice of meat with a cheese plate served with a fantastic beer.
Best to try: Phaze, Ghosts In the Sky, Space Face, First Light, Sundog, Spectra
3. The Alchemist Brewery
100 Cottage Club Rd | 802-253-6708 | $$
View this post on Instagram
Suppose you're chasing the epitome of food and beer in Vermont. In that case, The Alchemist Brewery is the ultimate destination. It's one of the famous brew spots launching the New England IPA hype. In addition, this brewery is hailed for pumping out award-winning beers and location favorites.
Heady Topper, Focal Banger, and Luscious made it to their diverse lineup of beers you must try. If you're in Vermont, promise to swing by this place and discover why Heady Topper is one of the fresh, highly sought-after beers across the state.
Best to try: Heady Topper, Focal Banger, Crusher, Luscious, Beelzebub, Alena
4. Lawson's Finest Liquids
155 Carroll Rd | 802-496-4677 | $$
Here's another craft beer staple in Vermont worth every penny, Lawson's Finest Liquids. Founded by Karen and Sean Lawson in 2008, this brewery is a unique line of beers everybody would love. If you've heard of this place, you'll come across Sip of Sunshine, a beer that became an American hit.
Sip of Sunshine is a fantastic summer drink with a juicy tropical character-rich floral aroma and lovely hoppy layers. Lawson's Finest Liquids made an upscale in 2018, opening its first-ever bar-equipped taproom. Personally, I bet that this is the perfect spot to try authentic Vermont IPAs or maple brews.
Best to try: Sip of Sunshine, Super Session IPA #2 (Amarillo), Double Sunshine, Super Session #8
5. Whetstone Beer Co.
36 Bridge St | 802-490-2354 | $$
View this post on Instagram
Featured in Yankee Brew News as one of the finest spots to enjoy beers in Vermont, Whetstone Beer Co is a sure place to visit! If you're on the hunt for great beers, why not go for their taproom-exclusive beers?
How about Stolen Gin Sour Ale? This beer features a unique balance of sweet and tart, loaded with apricot and wrapped with a crisp finish. But my bias would always be October Fest, the perfect Fall lager exuding a bright, smooth, and malty flavor with a hint of sweetness.
Best to try: Whetstoner, Big 'Stoner, Off the Rails, Rug Life, Updog (Chai)
6. Switchback Brewing Co.
160 Flynn Ave | 802-651-4114 | $$
View this post on Instagram
Since 2002, Switchback Brewing Company has continued the Vermont tradition of producing excellent, relatable, and great-tasting beers.
If you like host-beer-themed events, visit this Vermont-based brewery. Check out their Stretch & Sip Yoga, Cheese, and Beer Pairings with diverse educational classes.
Indeed, avid beer fans can count on Switchback for a premium experience whenever they choose this brewery! Try their year-round beers like Karsten Premium Lager, Zaboo Hazy IPA, and Switchback ALE.
Best to try: Switchback Ale, Citra-Pils Keller Bier, Connector IPA, Extra Pale Ale (XPA), Switchback IPA
7. Zero Gravity Brewery
716 Pine St | 802-497-0054 | $$
View this post on Instagram
Here's another Burlington-based brew house capturing the unique beauty of Vermont in every beer they craft, Zero Gravity Brewery.
This place is the way to go if you're looking not only for beers but for killer meals too. Recognized for its excellent quality, outdoor seating, and food menu, this brew house will surely leave us drooling.
Pair your favorite Conehead IPA with kale salad or beef burger. Or go for something bold and have a side of dirty fries with braised pickles and pork.
On top of everything, Zero Gravity Brewery's location is perfect because it's next to The Great Northern, one of the popular food spots in Vermont.
Best to try: Conehead, Madonna, Green State Lager, Little Wolf, Oktoberfest
8. Lost Nation Brewing
87 Creamery Rd | 802-851-8041 | $$
View this post on Instagram
In 2013, Lost Nation Brewing became one of the well-recognized members of the Vermont state brewing scene. Once you taste their beers, you'll find them traditional and rustic. This brewpub crafts European-style ales and lagers like Belgian-style saisons and crisp pilsners.
But probably, the immense fame of Lost Nation Brewing boils down to one drink: the making of Gose. This beer is an authentic German sour featuring a salty, tart, and citrusy flavor. It has a dry finish which you can't get enough of.
Best to try: Mosaic IPA, Vermont Pilsner, Gose, The Wind, Lost Galaxy IPA, Rustic Ale
9. Hill Farmstead Brewery
403 Hill Rd | 802-533-7450 | $$
View this post on Instagram
One of the world-class breweries, Hill Farmstead, continues the farmhouse tradition of making sophisticated saisons, Biere de gardes, and grisettes. All of their beers will carry a special place in your heart as they evoke a particular place and time.
It would not be surprising to see Hill Farmstead Brewery securing the top slot in Vermont. This enigmatic brewery does nothing but chase perfection in every brew.
Try the award-winning drink, American Pale Ale, using ale yeast, malted barley, hops, and water. You'll always be satisfied with its fragrant floral aroma with pine and citrus notes.
Best to try: Edward, Arthur, Susan, Anna, Abner, Double Citra
10. Von Trapp Brewery & Bierhall
1333 Luce Hill Rd | 802-253-5750 | $
View this post on Instagram
Here's an Austrian beer hall and brewery showcasing signature lagers and classic bites amid the sophisticated, rustic interior.
Enjoy this place's flavorful, crisp beers if you like to chill over a cool drink. Whether you're up for smooth or bold, light, heavy, hoppy, or sweet beets, you'll find your match that would satisfy your taste buds.
Von Trapp Brewery offers a wide array of year-round signature beers. So, swing by and have a heavenly time. Want to go wild? Check out their Bohemian Pilsner with a dry, peppery finish. Or go for something sweet and sip Vienna Style Lager with biscuit and caramel undertones.
Best to try: Golden Helles Lager, Bohemian Pilsner, Dunkel, Vienna Style Lager, Oktoberfest
11. Stone Corral Brewery
83 Huntington Rd | 802-434-5787 | $$
View this post on Instagram
Stone Corral Brewery is a family-owned artisanal brew spot with a food pub. Enjoy beers with live music around the rustic interior.
This is the ultimate destination if you're looking for a cozy, local spot to have craft beers and cocktails. On top of everything, our favorite munch bites are here: salads, burgers, nachos, tacos, and soft pretzels.
One of the crowd's favorites which I highly recommend, is Mexican Chocolate Mousse Cake. This featured beer has sweet maple syrup, cinnamon, chocolate, and vanilla flavors. Or check out their coffee porter, Local Joe, which has a subtle sweet taste of dark fruit and caramel.
Best to try: XX Chocolate Maple Porter, Bad Rooster IPA, Black Beer, Bramble
12. The Vermont Pub & Brewery
144 College St | 802-865-0500 | $$
Of course, the brew scene would never be complete without including Vermont's oldest brewery, The Vermont Pub & Brewery. With its vibrant history and so many signature beers, there's no excuse not to visit this spot!
So, try their featured beers like Burly Irish Ale with a light roast, creamy, and mellow flavor. Match it with classic American snacks like Sweet Fries, Burly Cheese Dip, and Chicken Tenders.
Best to try: Bombay Grab IPA, Forbidden Fruit, Burly Irish Ale, Tulach Leis
13. Snow Republic Brewery
33 Vermont Rte 100 | 802-222-0932 | $$
View this post on Instagram
Finally, if you want a spot where you can freely drink beer with lots of snacks in Vermont, you should not miss Snow Republic Brewery. Kid and dog-friendly, this brewery has a light vibe offering their guests juicy beers and knockout food.
One of my favorite beers is Hop Avalanche. I love its melon rind, citrus, and cantaloupe flavors. If you like something fruity, check out their Joy Ride, which exudes tastes of sweet fruit, green fruit, and citrus.
Best to try: Hop Avalanche, My Hands Feel Like Two Maracas, Mayonnaise IPA, Silver Tail, Joyride
Where Every Sip Gets Better
Vermont is a state beer destination. The craft beer spirit is alive in every city. Plus, you'll reach the epitome of food and beer pairing. So, if you're looking for a place to dine and dash with a glass of beer, our list is the answer. Because every sip gets better in these 13 Best Breweries in Vermont.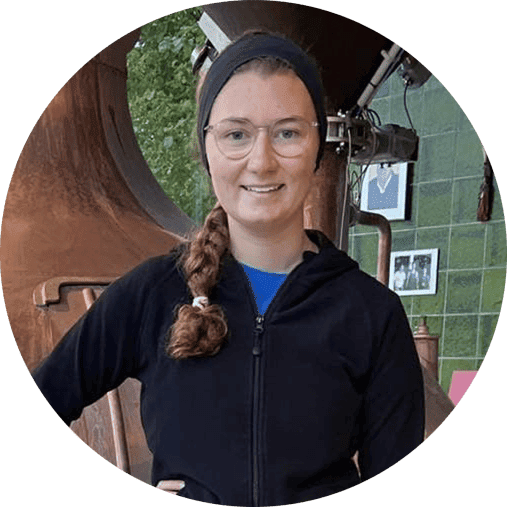 Sandra B. King is a wife and mother of two. The marketing genius is also a beer enthusiast. Even though she doesn't brew beers, she can whip up a mean content marketing strategy.