Boulder, Colorado, does not limit its offers to magnificent forestry, excellent museums, and beautiful scenery.
This list of 12 Best Breweries in Boulder, Co, will let you explore the delicate taste of beers from the local area. Whether you love some smooth craft beers or strong drinks, Boulder has a brewery.
1. Avery Brewing Co.
4910 Nautilus Ct | 303-440-4324 | $$
View this post on Instagram
Variety is Avery Brewing Co.'s most fantastic offer within its excellent brewing facility. If you want different types of blends that will suit everybody's taste, this brewery will be a treat for you. Whether you love light, malty, or bold flavors in your beer, there is a bottle here for you.
Along with their delicious blends, you can also taste many of their comfort food. You can enjoy the relaxing ambiance, good food, and excellent drinks—perfect for winding down and creating great memories. This place is ideal for more intimate beer tasting as a family-owned restaurant and microbrewery.
Best to try: White Rascal, The Maharaja, Liliko'i Kepolo, Avery IPA, Ellie's Brown Ale
2. Upslope Brewing Company
1898 S Flatiron Ct | 303-396-1898 | $$
Sitting in Flatiron Park, the Upslope Brewing Company is the place for your favorite craft beers. Their all-natural ingredients will bring you an excellent beer taste with every sip. If you love canned craft beer and lighter blends, then this is the place you should check out.
Besides their delicious beers, you can also visit their tap room and eat their beautiful snacks. This place is the best for more casual beer tasting, offering its customers a bright and friendly ambiance. Upslope Brewing Company is perfect for those who love light beers and casual dining to unwind and relax.
Best to try: Craft Lager, India Pale Ale, Brown Ale, Citra Pale Ale, Pale Ale
3. Sanitas Brewing Company
3550 Frontier Ave | 303-442-4130 | $$
View this post on Instagram
Sanitas provides a more modern and industrial look to a taproom and brewery. This brewery is the spot to be if you want to take a break from traditional breweries. With its wall adorned by owls and wooden accents, you will see the interior and ambiance of Sanitas Brewing Company.
You can even see the brewing facility in which their beers are processed through the glass windows present in the resto. The brewery is best known for its sour blends, so check that out. Sanitas is perfect for those who want a newer experience with eccentric breweries.
Best to try: Black IPA, Lime Lager, Saison, IPA 3.0, Cherry Saison
4. VisionQuest Brewing
2510 47th St | 720-446-9387 | $$
Small and humble yet yields excellent reviews for anyone who stops by. VisionQuest Brewing Company might be small in size, but the amount of praise this microbrewery receives is immense. The brewery is a favorite among many locals and tourists due to its affordable price and excellent drinks.
They also have bottles and kegs, perfect for your parties and gatherings. This brewery might be easy to miss when exploring, so be sure to be on the lookout for 47th Street. You can see this little garage in the area, holding different delicious beers waiting for you to try.
Best to try: Coconut IPA, Space Jam, Field Trip To Exasberriated Worm Farm, The Magical Lio/pleuro/do(N)
5. Wild Provisions Beer Project
2209 Central Ave | 303-993-3598 | $$
View this post on Instagram
If Wild Fermented Ales and Czech-style Lagers are what you are looking for, Wild Provisions Beer Project is the place to be. This brewery is the place for you if you want more exotic beer blends. This brewery strives to make new blends you will rarely find in Boulder.
Along with their excellent beers, you can also try out the food trucks available every weekend. You can enjoy a time with delicious food and incredible drinks. Ordering online can also be a perfect solution if you can't go to their place, as their beers are available for shipping.
Best to try: Premium Pale Lager, Czech-Style Dark Lager, Metes & Bounds: Red Globe Peach
6. Kettle & Spoke Brewery
2500 47th St Unit 12 | 720-505-4370 | $$
View this post on Instagram
Kettle and Spoke Brewery is a humble brewery with many beers to choose from. You can enjoy their outdoor patio seating along with their slew of blends and some snacks. The place is also an incredible spot for some local artists to perform.
The place sits in the industrial park, making it difficult to find as it's tucked in a corner. However, prepare for one of the best craft beers in the area, as stated by many of their customers. It's a humble brewery that produces a fine blend, perfect for your Boulder night out and brewery tours.
Best to try: Smokey Haze IPA, Tommy's Nelson IPA, Peanut Butter Brown, Dank Pils
7. Beyond The Mountain Brewing Company
6035 Longbow Dr. Ste 109 | 303-530-6981 | $$
You will notice this brewery's incredible front if you ever stumble near the Leanin' Tree Museum of Western Art. The brown-bricked walls of Beyond the Mountain Brewing Company houses their unique blends. They have all-rounder craft beers, while the others are available in rotation.
The brewery is a passion project between two best friends—and it shows with their every brew. The place is alive with music and delicious brewed beer made by passionate people that love the craft of beer making.
With multiple awards to show for its excellency, you can ensure high-quality blends within every sip.
Best to try: Coffee Bendo
8. Finkel & Garf
455 Spine Rd Ste A | 720-379-6042 | $$
View this post on Instagram
Socializing and delicious beer—if you want a place to hang out with your friends and some tasty beverages, then Finkel and Garf can be an excellent choice.
The brewery's taproom features five year-round beers, with the other eleven rotating every season. They also offer canned beers, perfect for taking home.
If you love ales, IPAs, to sours, this brewery has it all. You can ensure a fun and exciting time every visit with an excellent ambiance and good food to accompany your alcohol. If you love a good old craft beer with the Boulder sensibility, this is the place for you.
Best to try: Oatmeal Milk Stout, IPA, Rye Saison, Dry Hopped Amber, Red IPA
9. Twisted Pine Brewing Company
3201 Walnut St | 303-786-9270 | $$
View this post on Instagram
If you love some intimate and rustic ambiance, then Twisted Pine Brewing Company is the place for you. The brewery features a tap room with dark wooden furniture and low light, perfect for a more subdues beer experience. It's an ideal hangout destination for tourists and locals alike.
Along with their beer, you can also enjoy their slew of food, such as pizza, bread, and more. So, this is the place to be if you want a restaurant vibe to go along with your drinking. Twisted Pine Brewing can provide and relax time for you and your loved ones.
Best to try: Ghost Face Killah, Hoppy Boy, Billy's Chilies Beer, Big Shot Espresso Stout
10. Asher Brewing Co
4699 Nautilus Court South, Suite 104 | 303-530-1381 | $$
View this post on Instagram
Asher Brewing Co is a few of its kind in Boulder, making it a must-see for brewery-hopping. The brewery features an all-natural and organic beer blend for everyone to taste. This organic brewery spot is the place to be if you love sustainable beer on your menu.
The place also offers tours in their facility, perfect for knowing more about their organic craft beers—all of this for free. So, try theirs out if you want a new and exciting way to get a beer. You can even order it online, as their beers come in cans.
Best to try: Green Bullet Organic IPA, Tree Hugger Organic Amber, Greenade Organic Double IPA
11. Uhl's Brewing Company
5460 Conestoga Ct | 720 542-3870 | $$
View this post on Instagram
Making seven barrels of every brew, you can enjoy the hazy IPAs and craft beers Uhl's Brewing Company offers. Whether it be canned, tap, or for dining, their beer is available for you to taste. With their different types of beer, you can have the perfect brew for you, whether it's malty, hoppy, or sours.
Enjoy their bar slash taproom, which will help you relax after a long day at work. It's filled with a bar area, and the middle is perfect for hanging out. You will love the modern and industrial feel of the taproom as you wind down.
Best to try: Duke of Earl
12. Southern Sun Pub & Brewery
627 S Broadway St | 303-543-0886 | $$
View this post on Instagram
If you want a combination of food and beer, then Southern Sun Pub and Brewery is the place to be. The site is an excellent choice if you wish to equal attention between delicious food and perfect beer. It's also one of the few pubs and resto places in the area, so you better check it out.
This place is perfect for dining and hanging out after a long day. It provides a rustic and warm light ambiance, perfect for winding down and relaxing with a glass of beer. You can ensure an excellent quality meal at an affordable price without breaking the bank.
Best to try: F.Y.I.P.A., Girl Scout Stout, Korova Cream Stout, XXX Pale Ale, Raspberry Wheat
In Summary
With these 12 Best Breweries in Boulder, CO, you can have the best brewery tour of your life. Whether you love organic beers, sours, or IPAs, there is a brewery for you.
Check them out and enjoy Boulder, Colorado's refreshing and bubbling taste with every sip of the delicious beers.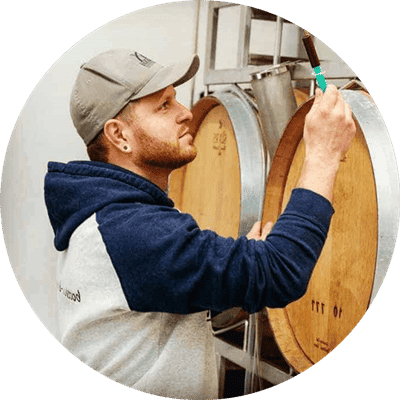 As a homebrewer, Michael would get frustrated about the lack of brewing information on the internet. After hundreds of gallons of spoilt batches, Micheal had enough. And he founded Unknown Brewing as a resource for homebrewers.