Besides Tex-Mex food as the highest-selling food in Austin, the city stands out with its diverse landscape of breweries. Each brewery in Austin, Texas, offers a wide range of ingredients, house styles, and even the brewery atmosphere.
Here are the 15 best breweries you must visit in Austin, Texas and discover your favorite hoppy drink.
Price: $
Address: 3001 Industrial Terrace, Austin, TX 78758
Phone: (+1) 512-821-2494
View this post on Instagram
Austin Beerworks know what beer drinkers love, and they deliver through their wide selection.
Try out their Peacemaker ale and Peal Snap German pilsner, and it complements the warm weather of Austin. Do not hesitate to try out their seasonal releases and fresh hoppy experiments too!
Beers are always better with food. A food truck in the taproom serves nachos, tacos, and burgers. Do not miss the authentic Austin classic!
Price: $
Address: 1701 E 6th St, Austin, TX 78702
Phone: (+1) 512-712-5590
View this post on Instagram
Zilker is underrated; it is the best place for a post-work beer or random hangouts with friends. The refreshing style of their drinks appeals to a variety of tastes.
We recommend their Marco IPA, Parks & Recs, and coffee milk stout. Do not sleep on their outstanding collaboration with Spicy Boys— beer and chicken do not disappoint.
Price: $
Address: 3901 Promontory Point Drive, Austin, TX 78744
Phone: (+1) 512-308-3659
View this post on Instagram
Meanwhile Brewing is a new bud in the brewery list in Austin, Texas; they are brave enough to open mid-pandemic. On their list, enjoy their Tender Robot Hazy IPA and Disco in the Panic Room Northwest IPA.
You do not have to worry about going on a busy night; their taproom can accommodate over 250 people.
The brewery is not only adventurous with its wide range of beer selections, but its place also encourages doing activities. You can dance to live music, kick a soccer ball around, or enjoy your food in their garden.
Price: $ to $$
Address: 2400 E Cesar Chavez St 300, Austin, TX 78702
Phone: (+1) 512-593-1262
View this post on Instagram
Blue Owl serves different kinds of beers— you will be amazed by its sour-mashed flavor. All have fruity, fun, and funky tastes, which is unlikely delicious for some who are only familiar with normal beer tastes.
If you plan to visit Blue Owl Brewing, do not forget to try their special releases: tart sour red ale Van Dayum and classic sour session wheat Little Boss.
Price: $ to $$
Address: 6014 Techni Center Drive, Austin, TX 78721
Phone: (+1) 512-358-4350
View this post on Instagram
It might be a little challenging to locate Southern Heights, but I tell you, going there is worth the shot. Besides their old-style craft, their ambiance and mini activity center add to the vibe.
They have a ping pong table, board games, and a rotating tap— you can even bring your dogs in! Southern Heights is the best place to have fun and drinks with your beer-enthusiast friends.
Price: $
Address: 407 Radam Ln, Austin, TX 78745
Phone: (+1) 512-921-1545
View this post on Instagram
You need the best timing when you plan to pay a visit at (512) because their place is a warehouse-type setup, their seating is limited, and the taproom only opens on Saturday. (512) has depended on local taps for over a decade.
They are known for their IPA and Pecan porter but has always been innovative towards their craft; hence, they do not sleep on their Citra Summer pale ale and Local Crush kolsch.
(512) has stepped up its game, from tap-only distribution to canning and bottling. You can now place to-go orders online if you cannot visit them!
Price: $
Address: 3913 Todd Ln, Ste 607, Austin, TX 78744
Phone:  (+1) 512-707-0099
View this post on Instagram
Launched in 2004 and their playful beers are frequent references to icons in Austin. Try their Austin Amber and Redbud Berliner Weisse, they are a reflection of their outstanding craft
. Its tropical fruit sweetness will surprise you. You would not believe Independence offers $1 off all drafts and $8 flights during happy hours on Wednesdays.
Price: $
Address: 417 Red River St, Austin, TX 78701
Phone: (+1) 512-993-4511
View this post on Instagram
A small batch brewery and events place adjacent to Austin Convention Center. Central District frequently rotates their taps, allowing you to try a wide range of their crafts. Besides their innovative beers, their knowledgeable staff and friendly atmosphere make it easier to hang out and socialize with friends.
Price: $
Address: 3804 Woodbury Dr Suite A, Austin, TX 78704
Phone: (+1) 512-587-9669
View this post on Instagram
Another challenging brewery to locate, but once you find your way to Nomadic Beerworks, it becomes worth it. You can select a dozen of tap beers with barrel-aged, IPAs, and saisons on their selections. Nomadic serve their beers in crowlers and growlers.
Besides its specialty in crafting unique and flavorful beers, the brewery is a popular spot for live music. When you visit Nomadic, give their masterpiece a try: Southside session hoppy wheat ale and Switchback West Coast pale ale.
Price: $ to $$
Address: 1208 W 4th St, Austin, TX 78703
Phone: (+1) 512-305-3540
View this post on Instagram
Hold Out is quite good at holding out its hops; even when it recently joined the list, Hold Out quickly established itself as one of the best breweries in Austin. It is located near Better Half Coffee & Cocktails, their sister restaurant.
The ambiance in Hold Out is quite the opposite of the vibes of bars and restaurants on 6th Street; it gives you the comfort of wanting to relax after roaming around Austin.
Besides its superb location, their Thumb Pincher and What a Weather hazy pale ale is something to look forward to. There is no doubt about the quality of their crafts; their staff are Craft Beer professionals.
Price: $ to $$
Address: 10001 Metric Blvd, Austin, TX 78758
Phone: +1 512-524-2377
View this post on Instagram
Another gem in the treasure box, Celis Brewery, was founded in 1992 and closed its doors to the public in 2000. A decade and a half later, the original craft brewery in Austin is back— yes, you read it right, Celis is one of the pioneering breweries in the American craft beer movement.
Celis is known for their European-style beers, and they are still known for serving Belgian-style witbiers in its taproom. Have a great time at Celis; you can have pizzas, board games, or ping pong while savoring their Celis White Witbier and Beez Kneez Honey Blonde.
Price: $
Address: 2307 Kramer Ln, Austin, TX 78758
Phone: +1 512-351-9654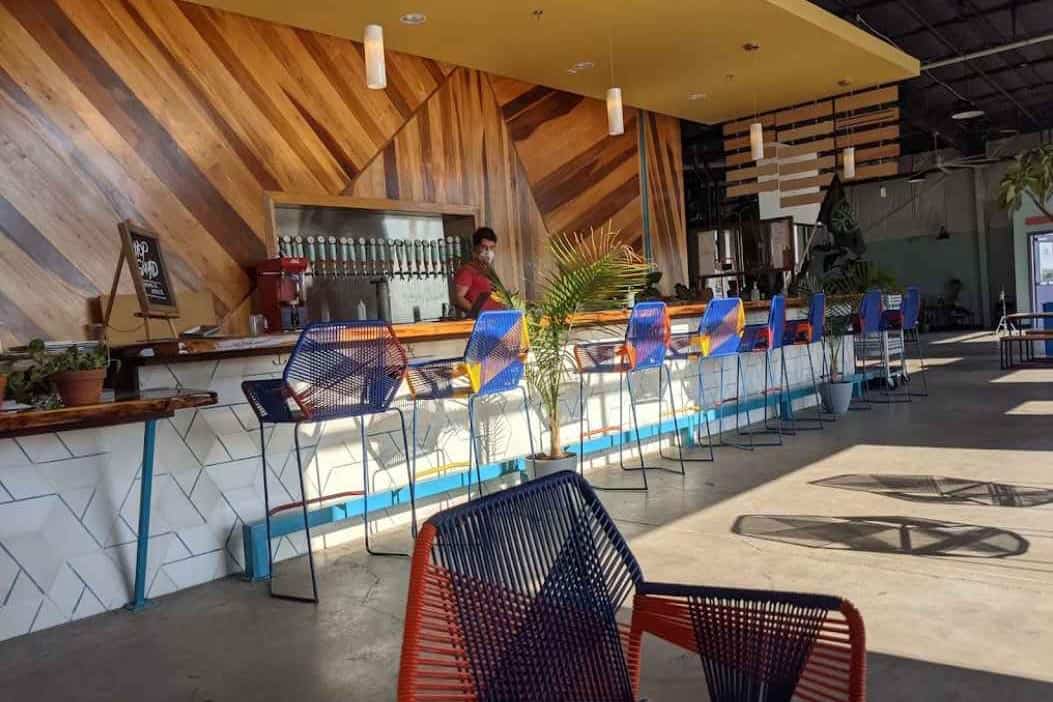 Are you in Austin to watch a game? Hopsquad is a go-to for Major League Soccer fans who love to have fun pre-game; the brewery is near the Q2 Stadium.
The best picks in Hopsquad are Architetto Ruffini Italian and Zapatista Mexican lager. Both beers only have 5% ABV, enough for you to have a good pre-game.
It's also worth noting that Hopsquad opens early on Sundays to cater to Formula 1 fans. Hopsquad is the viewing headquarters in Austin for the Premier League team Fulham FC.
Price: $
Address: 6650 Comanche Trail Suite #301, Austin, TX 78732
Phone: (+1) 512-284-9407
View this post on Instagram
Oasis has something to offer to tourists— the scenic view of Lake Travis, which is hitting two birds with one stone; a flavorful beer in hand and a scenic view of Austin. Oasis Texas offers unique and innovative brews that you should try on. Do not miss out on their highly rated beers, 2.13 and their newest release, the Midnight Nectar.
Several visitors talk about the laid-back atmosphere and scenic view of Oasis Texas, but this is actually a consideration because their location is weather and volume dependent. Do a rain check before you visit!
Price: $
Address: 440 E St Elmo Rd G-2, Austin, TX 78745
Phone: (+1) 737-300-1965
View this post on Instagram
St. Elmo is classically known for producing high-quality beers using locally sourced ingredients. In addition to its variety of selections, St. Elmo offers seasonal and limited-release beers. You can check on their website for any new releases!
Besides being a highly-regarded and must-visit brewery for beer lovers, St. Elmo is known for their welcoming atmosphere and appealing events.
Price: $
Address: 7601 S Congress Ave Building 6, Austin, TX 78745
Phone: (+1) 512-568-2800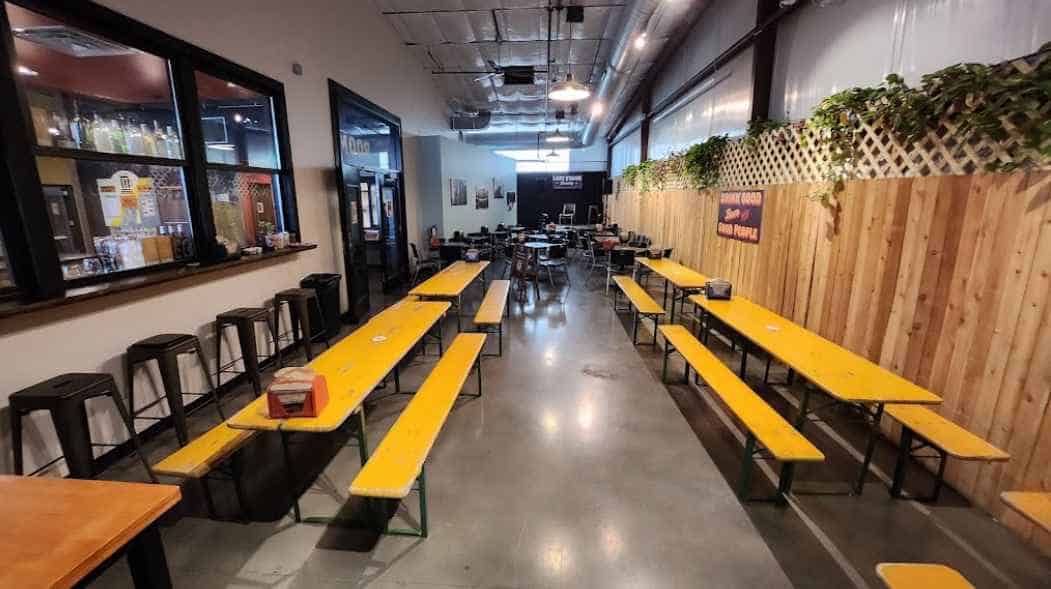 Last Stand is not standing in its last location— they are now in the South Congress. Its location is now near the heart of the city, which means there are trivia nights and comedy nights you can witness each week.
You can visit Last Stand with your friends and enjoy the night by joining trivia games or laughing at comedy skits. You can choose from their wide selection of IPAs, witbier, and seasonal selections. Besides their hops and crafts, their menu is crowd-pleasing; pair your drinks with wings, fries, or burgers.
Final Thoughts
The list only contains a few of the breweries in Austin, Texas; the number is growing, and several innovative brewers are progressively improving their craft. Check out this list of the best breweries in Austin with your friends. Enjoy!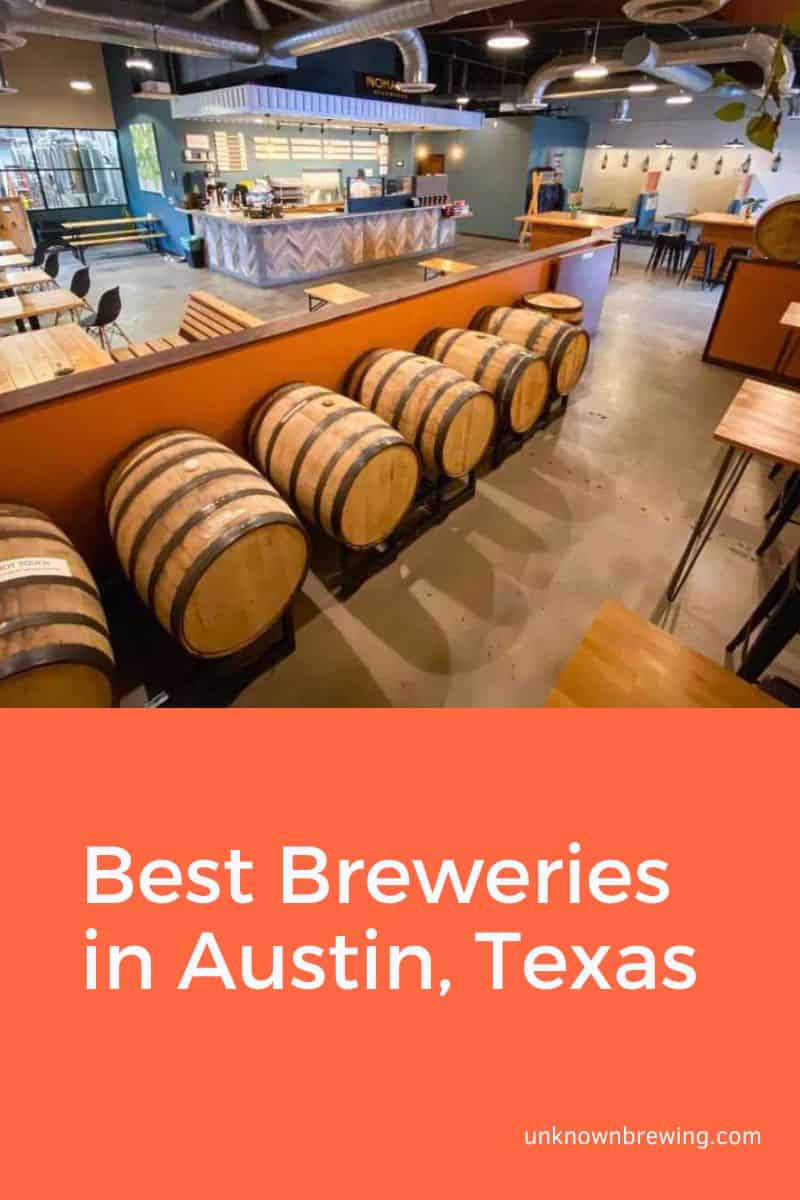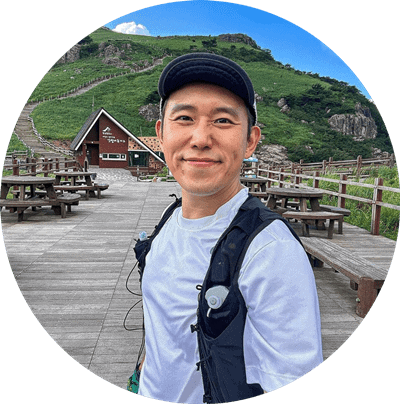 Liam is a sucker for craft beers and a junky for brewery trips. His interest in brewing peaked when he visited San Diego's Mission Brewery. Liam Kuo is contributor to Unknown Brewing.