Welcome to Atlanta, a city with a rich history, a vibrant hip-hop scene, and a popping brewing culture. The last decade especially was kind to Atlanta, with new breweries popping up almost every year since 2010.
But how do these breweries measure against each other; let's find out. But first, some house rules.
We'll review brewery prices, beers, and bites. And for breweries with multiple locations, we'll review each as a single unit. We may highlight the unique features of each branch, but the rule is; one brewery per entry.
Pale, amber, or dark, Atlanta's brewing scene is on fire. And we're showing you where to go and what to expect. Below are the top 10 breweries in Atlanta.
Price Rating: $$
Address: 1308 Glenwood Avenue SE, Atlanta, GA 30316
Phone: +1 678-713-2739
View this post on Instagram
Located in the East Atlanta Village, Hippin' Hops is the first black-owned brewery in the state of Georgia. Clarence Boston, a homebrewer for over twenty years, finally decided to live his dream and scale up his operations. The final outcome is a brewery with three locations scattered throughout Atlanta.
Hippin' Hops serves IPAs and sours. Their best seller is an IPA called Baby Momma Drama. If the name is anything to be believed, this IPA should be able to quiet down the stress you get from your baby momma.
Their kitchen menu offers a fine selection of shrimp, mac and cheese, calamari, and catfish nuggets. They also have a kids' menu that includes corn dog bites, among other treats.
Price Rating: $
Address: 60 Georgia Avenue SE, Atlanta, GA 30312
Phone: +1 678-705-5530
View this post on Instagram
From their beer cans to the brewery's facade, everything about Halfway Crooks Beer whispers, "Unique." The exposed brick facade gives the brewery an old-school personality. Pair that with the hip-hop music playing inside, and you have a trend-setting brewery.
You can expect European-inspired pilsners, American APAs, marzens, helles, schwarzbiers, radlers, and other beer styles on their menu. They also offer their beers to go. Their kitchen menu includes a fine selection of sandwiches, Belgian fries, waffles, pretzels, chicken wings, and truffle fries.
The atmosphere is relaxed, with a perfectly-curated hip-hop playlist and large projectors perfect for game nights. The beer garden is set for renovation this year, and that's something to look forward to in 2023.
Price Rating: $
Address: 1317 Logan Circle NW, Atlanta, GA 30318
Phone: +1 678-916-803

5
View this post on Instagram
Started by two homebrewing buddies, Second Self Beer sits on Underwood Hills, West Midtown. Jason Santamaria and Chris Doyle eventually quit their regular jobs to take their homebrewing hobby to the next level and start a brewery.
You'll find wheat beer, chocolate porters, lagers, IPAs, and sours on their beer menus. I recommend the La Fria, a Caribbean lager. It's crisp, clean, and refreshing.
While Second Self lacks an in-house restaurant, you can bring your own grub. Stay vigilant for pop-up restaurants.
Second Self Beer hosts a ton of events, including game nights and cooking classes
Price Rating: $$
Address: 537 Edgewood Avenue SE, Atlanta, GA 30312
Phone: +1 404-796-9919
View this post on Instagram
Founded in 2021, Biggerstaff gained notoriety when Atlanta Magazine named it among the best new breweries in the city. The brewery is located next to Staplehouse Market.
You can expect West Coast IPAs, dry-hopped wheat kettle sours, single-hop pale ale, stouts, and creamy amber lagers on their beer menu. Those who aren't as enthusiastic about beer can choose from a fine selection of wines.
On their food menu, you can dine on chickpea fritters, roasted oysters, shrimp, and Atlanta-style Scotch eggs, among other yummy treats. Basically, Biggerstaff Brewing offers you that Southern Hospitality Ludacris keeps rumbling about.
Biggerstaff Brewing is perfect for everyone, including kids, adults, senior citizens, and pet lovers. The atmosphere is incredible, and the staff is courteous. On the weekends, Biggerstaff Brewing hosts the Kegs and Eggs brunch. This event attracts a beautiful crowd.
Bolton Neighborhood Location
Address: 1738 MacArthur Boulevard NW, Atlanta
Phone: +1 404-343-2832
The Works Location
Address: GA 30318, 214 Chattahoochee Row NW, Atlanta, GA 30318
Phone: +1 404-254-3846
View this post on Instagram
Scofflaw Brewing Company was founded in 2015 by Matt Shirah and his brewmaster, Travis Herman. The brewery is known for its amazing IPAs, and breathtaking can design.
Their menu includes IPAs like Basement, POG Basement, Double Jeopardy, and Hooligan.
From humble beginnings in Shirah's mom's basement, the brewery has grown to three locations throughout Atlanta.
These locations include:
Scofflaw Brewing in Bolton Neighborhood

Dr. Scofflow in The Works

Scofflaw Beer Barn
The original location in Bolton Neighborhood features a beer garden with a fantastic drinking atmosphere. Dr. Scofflaw in The Works sits on an 80-acre retail complex with a food hall. Seating is available in the beer garden and food hall.
Price Rating: $
Address: 1161 Ellsworth Industrial Boulevard NW UNIT F, Atlanta, GA 30318
Phone: +1 404-458-5981
Founded by brothers (Kevin and Brian Sullivan), Steady Hand Beer is one of many Upper Westside breweries on our list. It's located across from Topgolf in Blandtown. The brewery uses a small-batch brew system in its 30-barrel brewhouse.
From Steady Hand's 24 taps, you can expect a steady supply of IPA, ales, lagers, and sours. Their all-year-round beer menu includes Flower Business, Paradise Waits IPA, Cloudland Hazy IPA, and Lager. As for food, watch out for pop-up restaurants and food trucks.
Steady Hand Beer also hosts many weekly events, including comedy nights, live musical performances, and trivia nights. As for the monthly calendar, you can always swing by for the Ales & Overlands off-road car show.
Price Rating: $
Address: 1039 Grant Street SE, Suite B34, Atlanta, GA 30315
Phone: +1 770-727-0009
View this post on Instagram
Founded in 2017 by Sam and Sara Kazmer, Elsewhere Brewing specializes in European-inspired brews. Here you can expect Czech lagers, hefeweizens, IPAs, and pilsners. They also serve cocktails and spirits.
You can expect saisons with dumplings, Brussels sprouts, pimento cheese, and more on the menu.
Elsewhere Brewing hosts many activities, including watch parties, comedy nights, and live musical performances. It's the perfect place to host a friend or a date. Their Beacon Complex location features a cheerful taproom and a pet-friendly patio.
West Midtown Location
Address: 670 Trabert Avenue NW, Atlanta, GA 30318
Phone: +1 404-352-7703
The Garage Location
Address: 933 Lee Street SW, Atlanta, GA 30310
Phone: +1 404-352-7703
View this post on Instagram
Launched in 2011, Monday Night Brewing was one of the first breweries to hit the Atlanta craft beer scene. It was started by three friends, Joel, Jeff, and Jonathan, who attended a small Bible study on Mondays.
Eventually, the trio expanded their brewing operations and conceived Monday Night Brewing. Fast forward five years later, and three locations bear the Monday Night name.
These locations include:
West Midtown, Atlanta, GA

The Garage, Atlanta, GA

Preservation Company, Nashville, TN
Monday Night Brewing serves German-style marzens, scotch ales, IPAs, and lagers.
This brewery thrives in experimentation. They are known for barrel-aged brewing as well as small-batch hoppy beers. They smoke their malt; you can expect some unique flavors and bitterness.
Price Rating: $
Address: 1279 Seaboard Industrial Boulevard NW, Atlanta, GA 30318
Phone: +1 404-963-1252
View this post on Instagram
Located in the Upper Westside, Round Trip Brewing offers an impressive lineup of German-inspired draft beers. You'll find marzens, hefeweizens, Berliner Weisse, Helles, and Munich-style dark lagers on their menu.
Launched in 2021, Round Trip is fairly new. They had to go to great lengths (hosting gigs) to create a buzz around the new joint. To this day, Round Trip hosts weekly events like Speed Puzzle Night and Dirty South Trivia.
Round Trip offers delicious grub sold in food trucks to complement the crispy, clean selection of beers. They have also created an amazing atmosphere with a kid's play area and pet-friendly outdoor seating. And when the darkness creeps in, and the string lights come on…
Speechless! You have to be there to experience it.
Price Rating: $
Address: 975 Chattahoochee Avenue NW, Suite A, Atlanta, GA 30318
Phone: +1 678-705-8777
View this post on Instagram
Fire Maker brewing had to survive a global pandemic when it was founded in 2020. Fast forward three years later, and the brewery has made its mark in the Westside Brewing District. Their menu is packed with unique renditions of lagers, IPAs, and sours.
Fire Maker is especially famous for its Chattahooch-Tea, a Southeastern IPA that they brew with lactose and tea variations.
And what is a great beer without an equally important dish? Fire Maker Brewing partnered with local restaurant Scoville Hot Chicken to provide customers with delicious treats to accompany their beers.
Fire maker brewing Company offers a fantastic drinking atmosphere complemented by pleasant staff and cheap drinks. Seating is available in the taproom, beer hall, beer garden, patio, and blue room.
Did We Miss Any?
And there you have it, the top 10 breweries in Atlanta. Whether a resident or tourist, you know where to visit when craving a cold beer in the ATL.
What do you think of our list? Do you agree with our picks, or did we miss your favorite Atlanta brewery? Let us know your thoughts in the comment section below.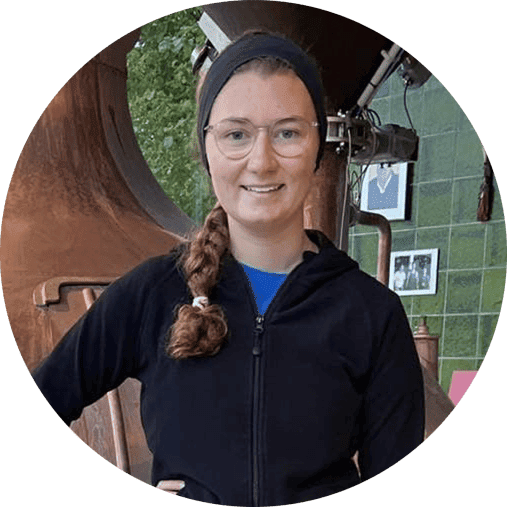 Sandra B. King is a wife and mother of two. The marketing genius is also a beer enthusiast. Even though she doesn't brew beers, she can whip up a mean content marketing strategy.