Beers have many types and subtypes, and it's hard to get to know all of them in one sitting. However, for blonde beers, you might have heard this name in passing. So, what is a blonde beer, and why is it popular? Well, there are various reasons for that, transcending its pretty appearance and fizz.
Meet Blonde Beer
Color Range:
● Pale yellow

● Pale yellow orange

● Light orange

● Deep gold

Original Gravity:
1.038 – 1.054
Final Gravity:
1.008- 1.013
IBU Range:
15 – 28
ABV Range:
3.8-5.5
Appearance:
Excellent clarity
Aroma:
Hoppy, fruity, caramel, low – moderate malt aroma
Flavor:
Sweet, malty, butterscotch tones
Mouthfeel:
A bit carbonated, smooth, slightly dry finish
Serving & Storage Temp.:
Serving: 40° – 45° F

Storage: 50 – 55° F

Shelf Life:
120 days or 4 months at most
Food Pairings:
Chicken salad, roasted chicken, salmon, shrimp, cheese
Revisiting The Origins of Blonde Beer
Brief History of Blonde Beer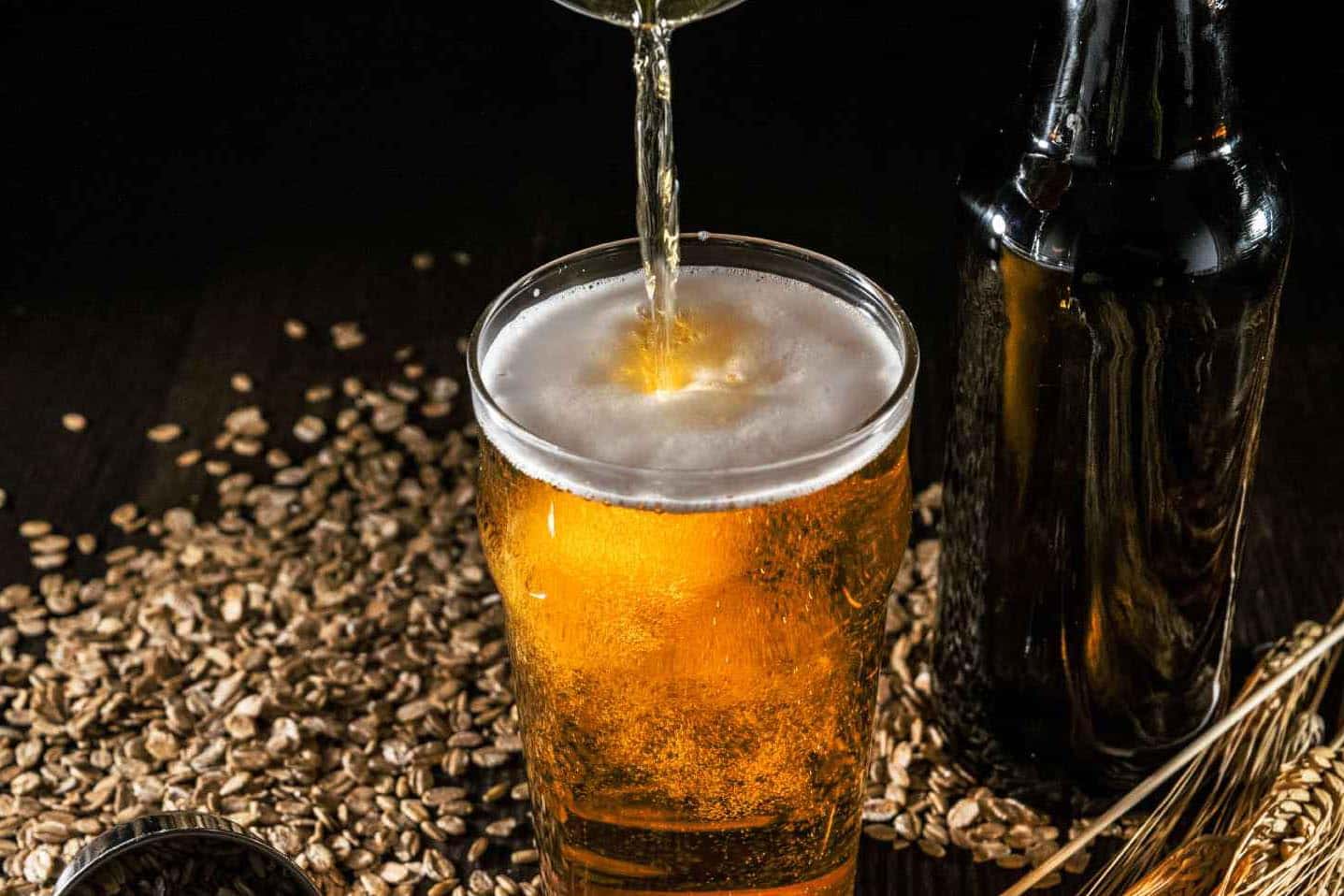 The origin of blonde beers emerged in North America during the 19th century, but today you can find them all over the globe.
The term "blonde beer" is used generically to refer to several different brew types. These brews can be American Ale, Blonde Ale, and Golden Ale. These terms also point to the same thing and are used interchangeably by beer drinkers.
Blonde beer is a child of age-old Kolsch and Pale Ale brewing techniques. It was a bright idea for brewers looking for new ways to make and enjoy beers. With the existing beers, they drew ideas and incorporated new processes making new kinds of beer like blonde beer.
Pale ale served as an inspiration, among others, for the creation of the lighter and more delicate blonde beer. During that time, people referred to it as the sparkling ale as it has a bit of drizzle that makes it different and more fun for the palate.
The sweetness of certain blonde beers has increased over time. In recent days, brewers are continuing to attempt to update and make other subtypes of beer or beers in general.
The search for more types and flavors is done with the assurance that it won't compromise the quality and the beverage's ability to cater to a massive consumer base like the blonde beers in the market today.
Blonde beers continue to make their way up the beer-drinkers list as it offers their unique and flavorful features on the table. In the same way, breweries and pubs have their ways of promoting and making every beer drinker's experience worthwhile.
A Closer Look at Blond Beers
Appearance
With the aforementioned colors of pale yellow, pale yellow-orange, light orange, and deep gold, blonde beers boast excellent clarity, which often branches on to dazzling in some instances.
As people may already say, blonde beers are often described as 'sparkling'– not just because of their effervescence but also because of their bright appearance. Their appearance, to simply put it, is pretty and bright with thick, medium-sized froth and good retention.
Flavor Profile
Blonde beers are among the easiest to drink, and it's not intimidating or too much for your palate. In fact, the simplicity and suppleness of this timeless classic are its hallmarks. The nice and moderately sweet maltiness is a prominent flavor in this beer. Along with this, blonde beer also features apparent caramel undertones.
Blonde beers frequently feature fruity aromas and flavors derived from tropical ingredients. You might find hints of tropical pineapples, oranges, passion fruits, and apples each sip and in the beer's aftertaste too.
An additional key quality of the blonde beer is its finish. Blonde beers leave a bit of an aftertaste. This taste can linger depending on the pairing, but the fruity aftertaste is nothing to complain about.
Honey or spices are common additions to blonde beer. These additions serve to amplify the malt's inherent sweetness and complexity. This beer's malt and hop flavors are balanced and not overpowering.
Aroma
Blonde beers have a combination of aromas, including notes of malt, hops, spices, flowers, or fruit. Fruity and malty notes are typical with blonde beers. While blonde beer has a notable butterscotch flavor, it's rare to catch it in its aroma.
ABV
Blonde beer's alcohol by volume (ABV) ranges from 3.8 to 5.5 percent, which is moderate and can be strong relative to other types of beers. In addition, it has mild degrees of bitterness, making it an easy drink for chilling or at parties, depending on your preference.
The Creation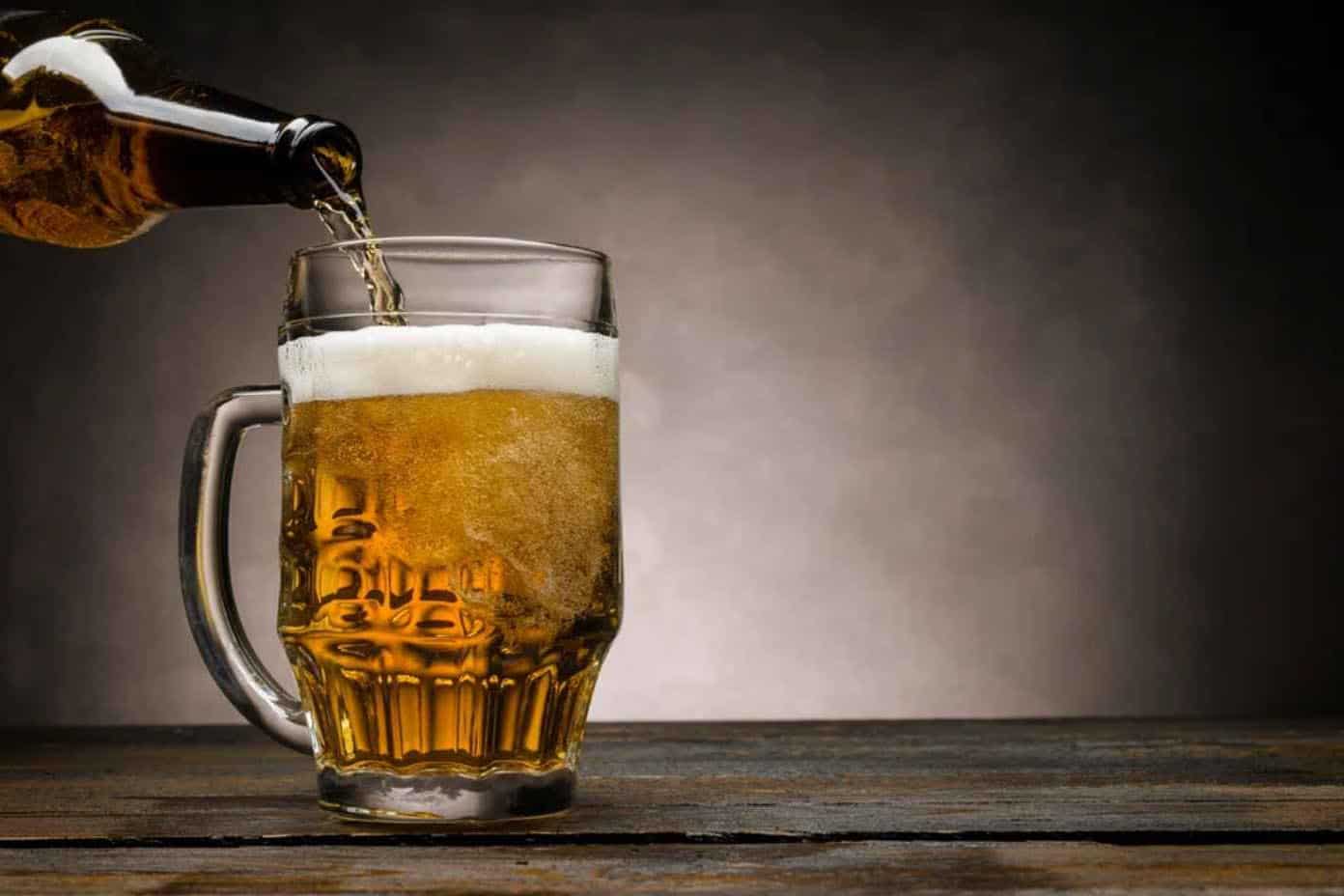 To know a beverage better, it's always a great idea to know its origin, not just its history but how it came to be– the processes, ingredients, and the many things that had to come together to make a specific drink, in this case, blonde beer.
Ingredients
Water – Ninety-five percent of beer is water. And so this component is the essential ingredient in beer making. It contributes to the overall beer quality and composition.
Hops – Hops come from the blooms of Humulus lupulus. Hops aid for the beer's freshness. Depending on the process, this ingredient determines a beer's freshness span. The foamy head, a contributor to a beer's flavor and aroma, also depends on this ingredient for retainment.
Grains – blonde beers get their color and carbohydrates for fermentation from grains.
Yeast – The yeast type affects beer flavor and fermentation time.
Processes
Maceration – Step one is to prepare ingredients for maceration. Macerate the malts and wheat in water for an hour at a designated temperature of 65 degrees. This method extracts the sugary must from the ingredients, which will then be processed in the next step.
Filtration – Filter and get the most from the previous process.
Distill/extract – Use water at 76 degrees to distill the must from the leftover grain.
Boil – The next step is boiling. Allow an hour for the water to boil. However, the boiling process is timed and watched closely as the Saaz should be introduced after 15 minutes into the process.
Add hops – The Hops should be added at the 55-minute mark.
Fermentation – Lower temperatures at up to 25 degrees.
Maturation – Allow at least two days for maturation.
Tips
Find good malt – A good grain will, of course, result in a more malty and better quality blonde beer.
Water is essential! – While water may sound like a primary and bland ingredient, it is something you should carefully watch when brewing beer. You would want to avoid overly acidic water.
Watch the temperatures – Many of these processes rely on adding ingredients at specific temperatures. These temperatures should be followed to ensure that you get the features you were aiming for. A temperature change can also alter beer characteristics from its appearance, taste, and even shelf life.
Blonde Beer Food Pairing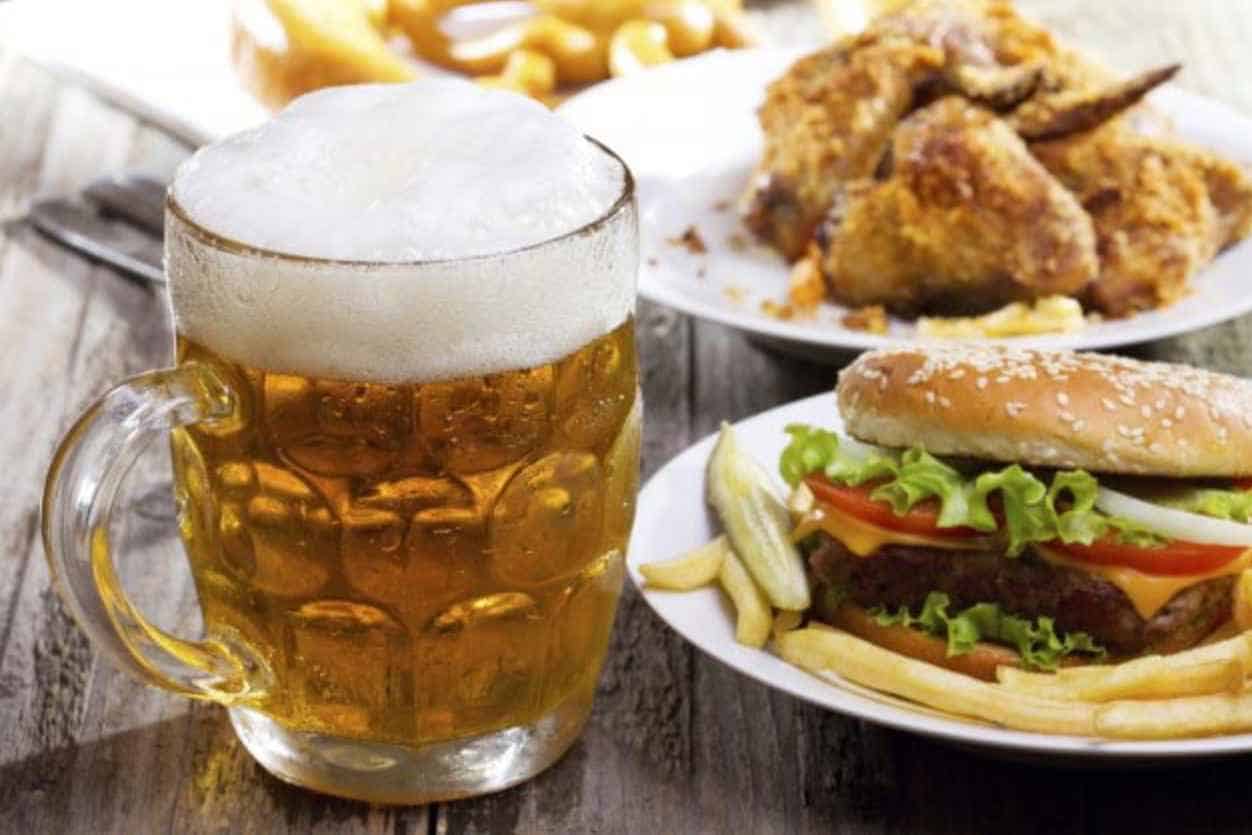 To put it simply, blonde beers are not as overpowering in flavor. Which also translates to "good beers to pair with your favorite foods." Non-overpowering beers find a lot of matches when it comes to food.
They are drawn to gentler-tasting food, which beautifully complements their mildness. On the other hand, they can also be paired with food with more assertive flavors, which is cleansed by the refreshing and mild beverage without the flavors clashing harshly on the tongue.
Chicken salad: A crunchy and bright chicken salad is a good pair with blonde beers. This salad's dressing usually has a good punch. The sweet blonde ale works wonderfully with the salad's dressing, adding depth to the colorful flavors and the zing from the dressing present in the salad.
Roasted chicken: The brightness of blonde beers emphasizes the aroma, crunch, sweetness, and saltiness of a well-roasted chicken—the fruity scents of blonde beer balance out the chicken's delicious meaty nuances and silky qualities.
Salmon: Salmon has a moderate flavor, but its rich, somewhat oily texture makes up for its lack of boldness. Because of the meat's butteriness, the tang of a blonde beer can cut through it wonderfully.
Shrimp: Shrimp is weak and subtle compared to other seafood. You can expect shrimp to have a neutral and sweet flavor. This brings us to blonde beer, an excellent choice for adding brightness and fizz to the combination.
Spaghetti: Depending on the area, spaghetti can have different flavor distinctions. However, all these versions share perfectly cooked pasta and a pleasant and hearty sauce with meatballs. Spaghetti is usually bright with moderate sweetness and a creaminess level according to your preference. Blonde beer is a great palate cleanser– it washes the creaminess gently in every gulp.
Lemon tart: If you are looking for a dessert to pair with blonde beers, you can try lemon tarts. Blonde beers have notes of butterscotch which pairs well with the tartness and tanginess of lemon tart.
Sugar Cookies: Sugar cookies taste like what they sound like. It's a sweet treat that's easy to make and easy on the palate too. It's moderately sweet, making blonde beer a good cut to its sweetness.
Summary
Answering the question, what is a blonde beer? It's safe to say that beer drinkers have enjoyed blonde beer for many years and up until today. Its bright flavors are something that keeps beer drinkers from coming back. The name itself has a rich history and is the pioneer of what we know as blonde beer today.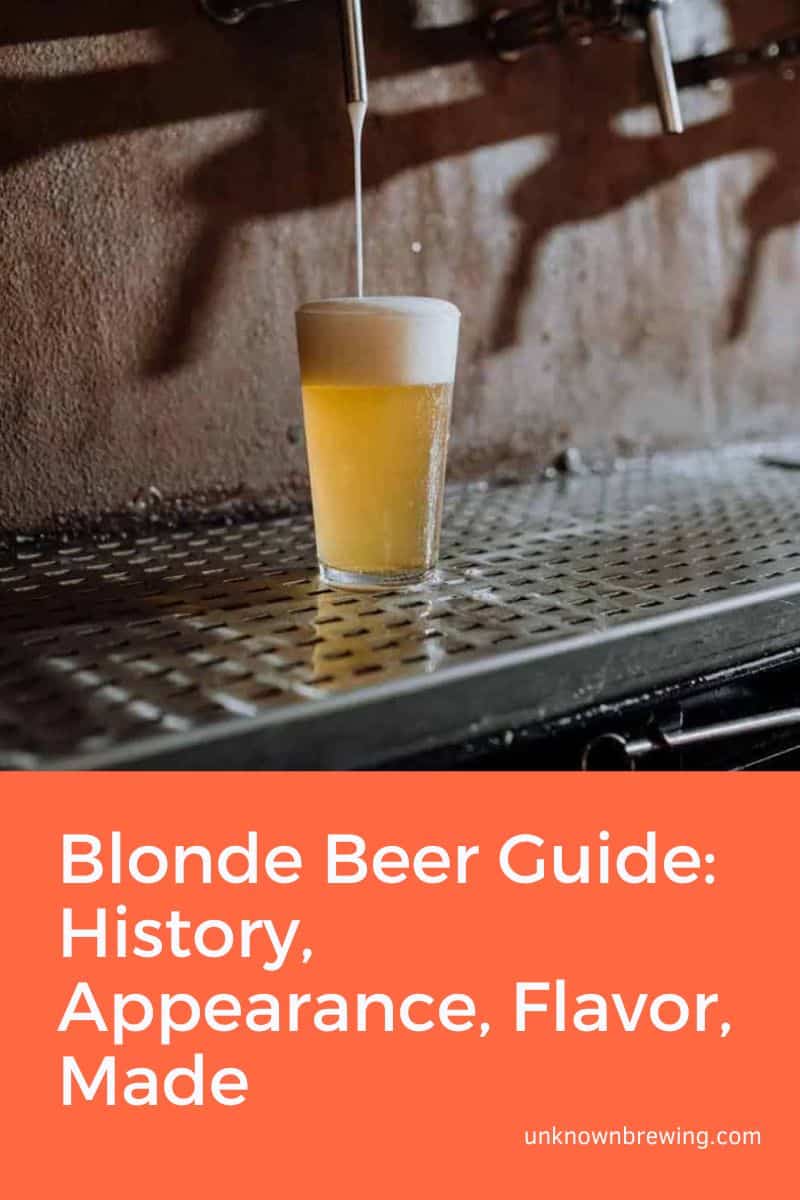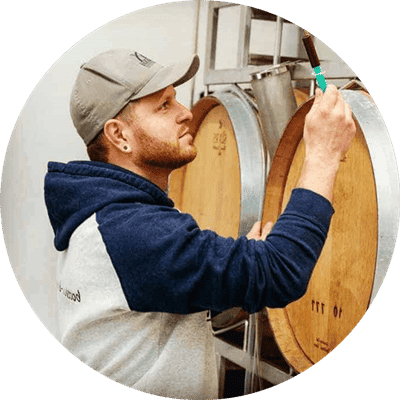 As a homebrewer, Michael would get frustrated about the lack of brewing information on the internet. After hundreds of gallons of spoilt batches, Micheal had enough. And he founded Unknown Brewing as a resource for homebrewers.