The craft beer scene in the United States has exploded in recent decades. This boom has revived previously unknown beer styles. Sour Beer or Sours is a beer style that has enjoyed attention thanks to the craft beer boom.
Today, beer menus are packed with Belgian Lambics, Flanders red ales, German Gose, and Berliner Weisse. But which sour beers are the most popular? We went the extra mile and found 20 popular sour beers. In no particular order, below are 20 popular sours:
1. Spontanpeach by Mikkeller ApS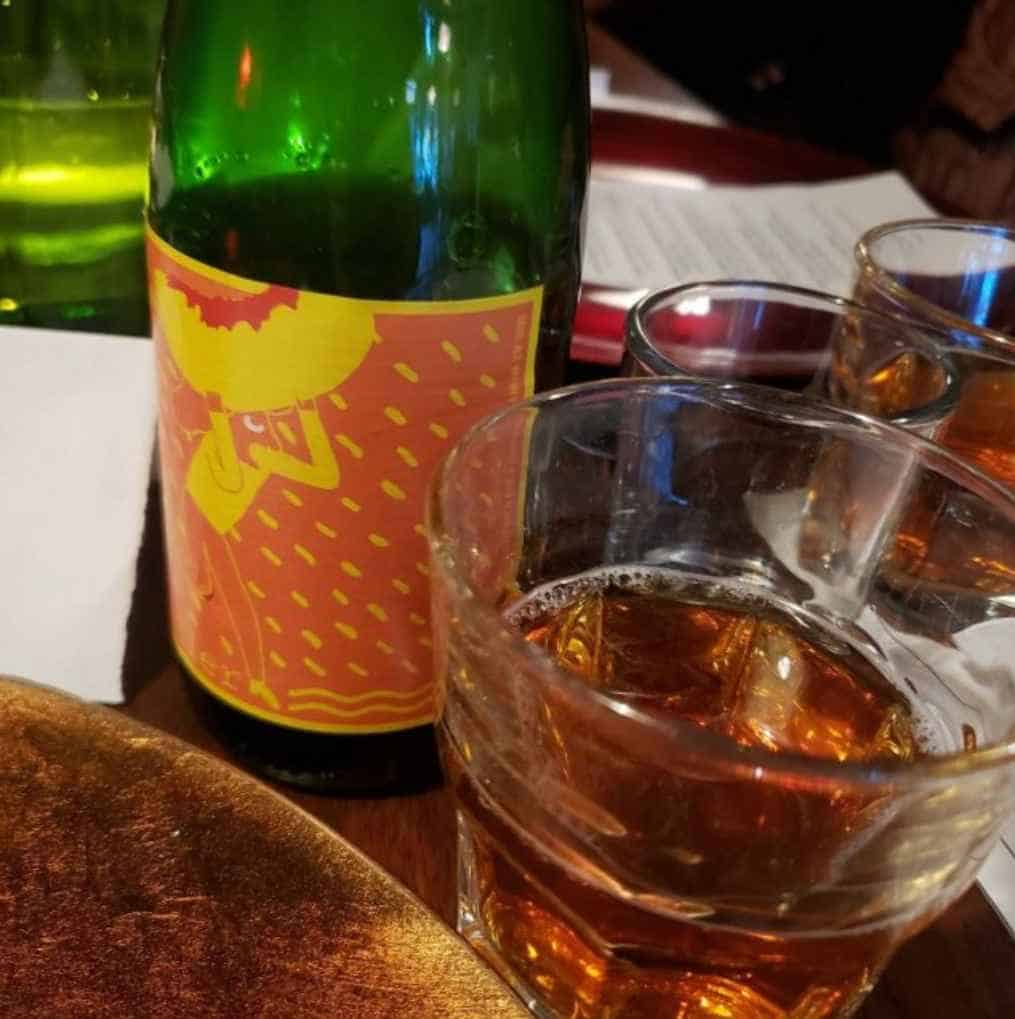 Spontanpeach is a fruit lambic developed in Denmark by Mikkeller ApS. This sour ale belongs to the Spontan family of fruit lambics.
In terms of appearance, Spontanpeach is yellow with mild haziness. It forms a thick white head with moderate retention.
Spontanpeach is brewed from peaches and aged in oak barrels. This treatment gives the beer a fruity flavor with a woody background. At 7.7% ABV, the Spontanpeach is dry with a medium body.
2. Gose by Westbrook Brewing Co.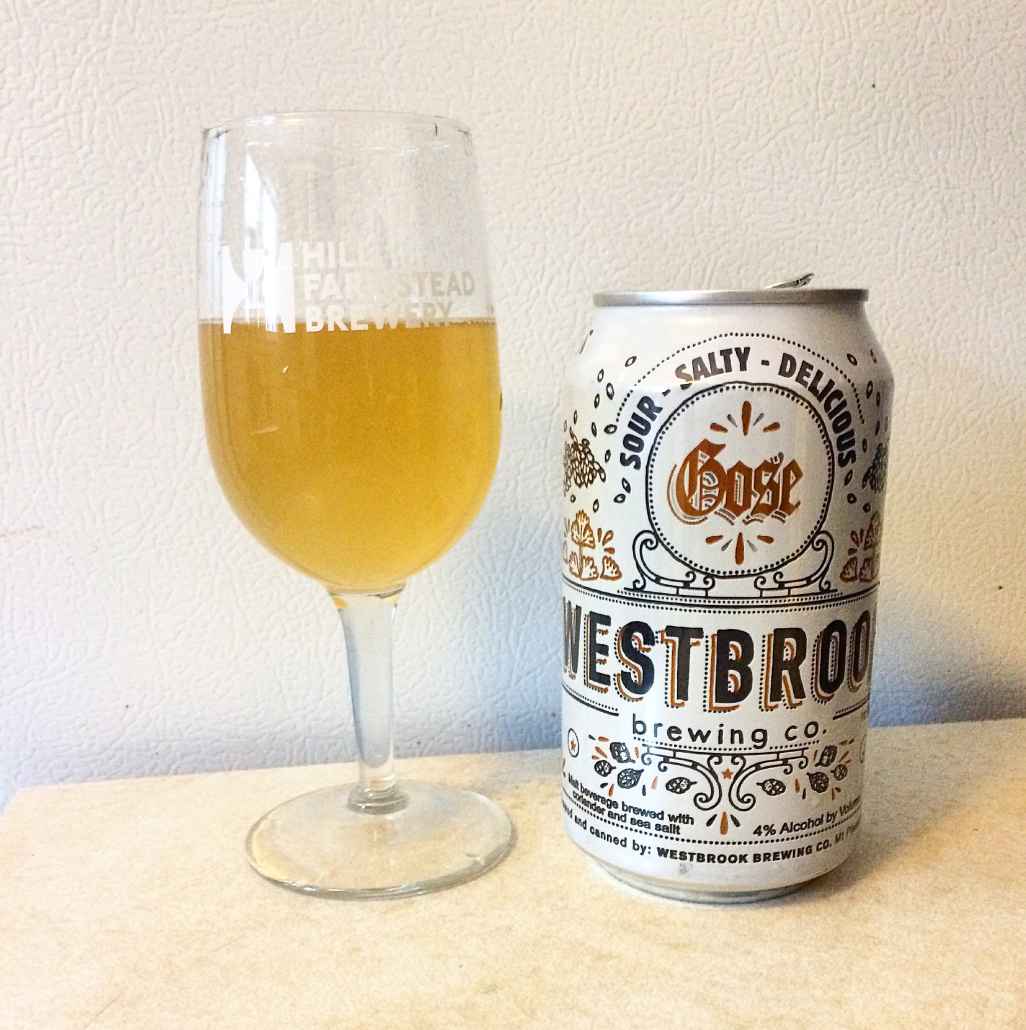 Gose is a hazy, dark yellow sour with an alcohol content of 4% ABV. It is a traditional German-style sour that forms a limited head with poor retention.
This beer releases aromas of coriander, lemon zest, and fresh dough. You can also expect coriander and citrus flavors with an acidic and salty aftertaste.
3. Troublesome by Off Color Brewing
From one Gose to another, here is Troublesome, a sour from Off Color Brewery. While many brewers work hard to keep Lactobacillus out of ther breweries, Off Color Brewing embraces it. The result is a German-style sour with an alcohol strength of 4.3% ABV.
Like the previous entrant, Troublesome has a complex coriander flavor with lemon tartness.
4. Love Child No. 9 by Boulevard Brewing Co.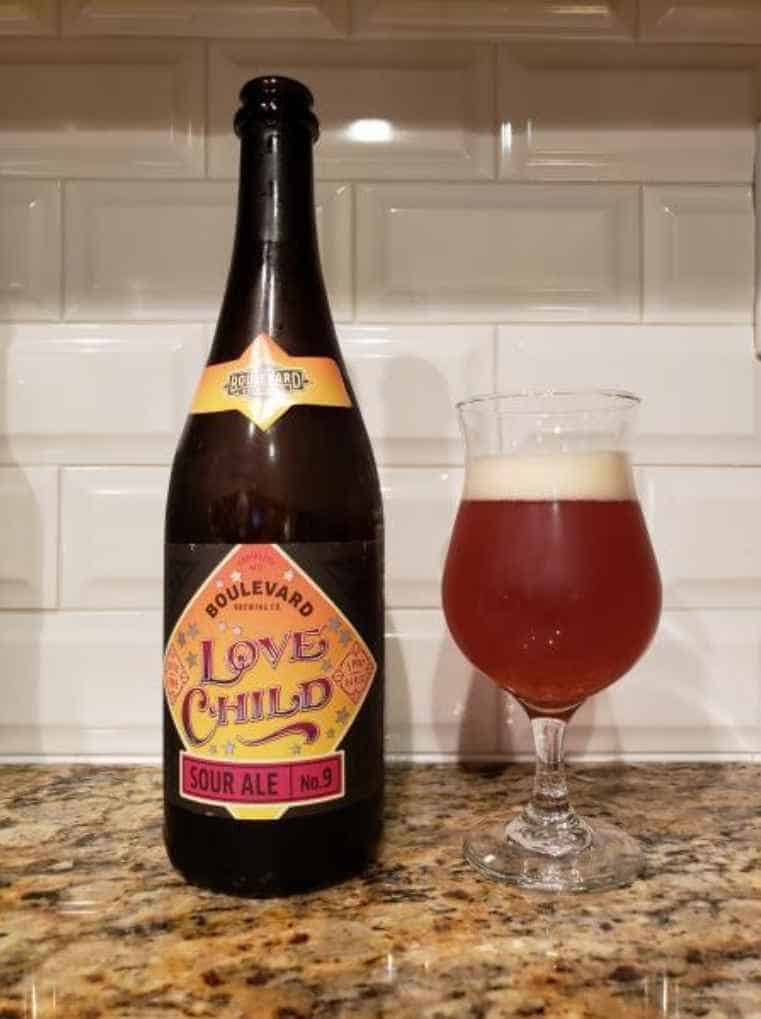 Love Child No. 9 is the ninth sour in Boulevard Brewing's Love Child Series. The brewer ages it with Lactobacillus and Brettanomyces in previously-used wine barrels. It is a blend of six Belgian and Flander-style ales.
Love Child No. 9 has minimal caramel and toffee sweetness with tart cherry and earthy aromas.
5. The Dissident by Deschutes Brewery
The Dissedent is a Flanders-style sour from Oregon. It is pretty strong, with an alcohol content of 10.9%. In terms of appearance, the beer is chocolate brown with a minimal head and no lacing.
A sip of the beer reveals strong cherry notes with a hint of oak. The dissident has a full body and a dry finish, making it the perfect sour for the winter.
6. Cherry Raspberry Pop! By Grim Artisanal Ales
Cherry Raspberry Pop is a fruited kettle sour. It is made from raspberry, vanilla, and lactose. It is raspberry red with a hazy body. This kettle sour gives a cherry cheesecake aroma with vanilla, cream, and raspberry flavors. Cherry Raspberry Pop is available in bottles and cans at 6% ABV strength.
7. Beretta Weisse by Firestone Walker Brewing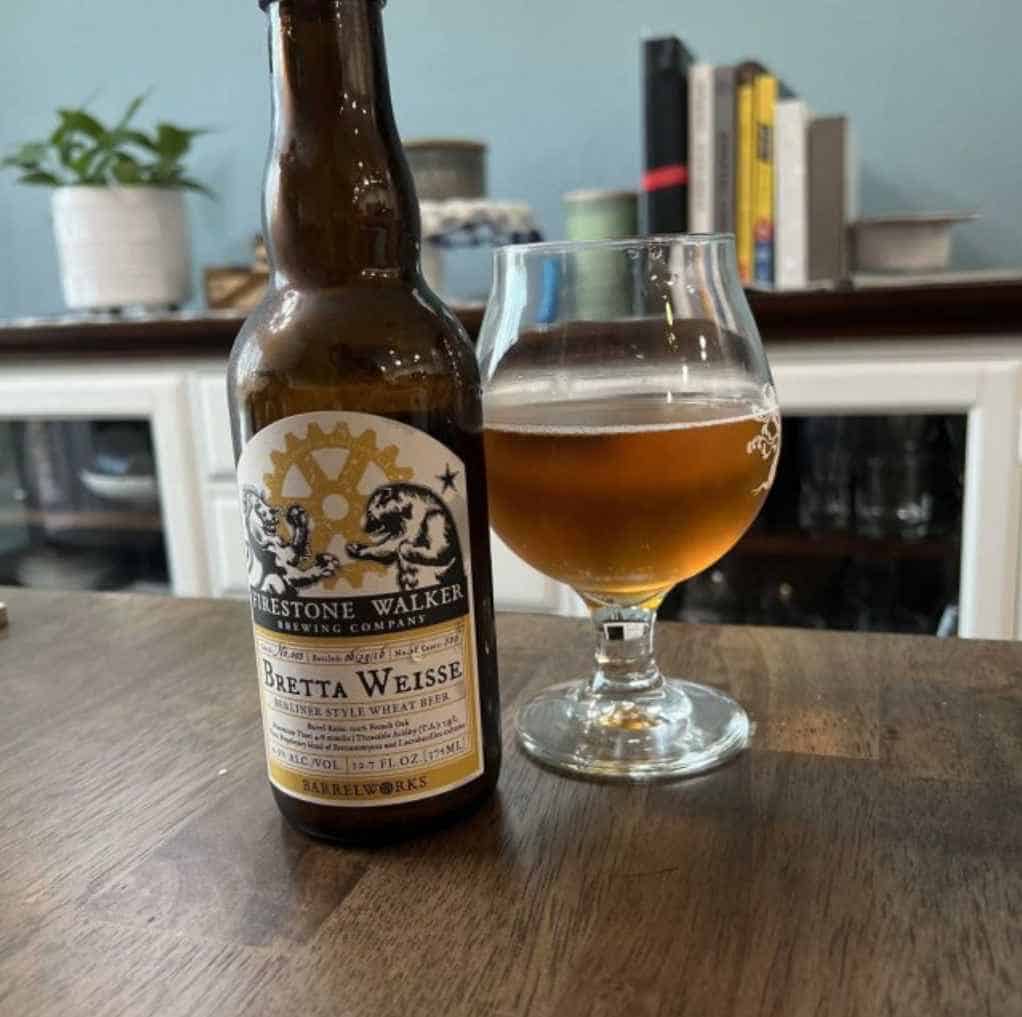 Bretta Weisse is a Berliner Weisse from sunny California. It has an alcohol strength of 4.9% ABV with a brilliant yellow complexion. Beretta Weisse bottles trade the traditional cap for a champagne cork and cage. No wonder it's called "The Champagne of the North."
All glamour aside, this sour conceals soft malt and oak flavors with an acidic tartness.
8. Map of the Sun by The Rare Barrel
Map of the Sun is a 6.3% ABV wild ale. It is aged in oak barrels with Lactobacillus and Brettanomyces fungus. In terms of aroma, you can expect strong apricot notes. It also gives off hints of pineapple and peach aroma.
Map of the Sun tastes like apricot juice with an acidic tartness. It is a well-executed fruited sour with a refreshing taste.
9. Barrel-Aged Raspberry Sour by Avery Brewing Company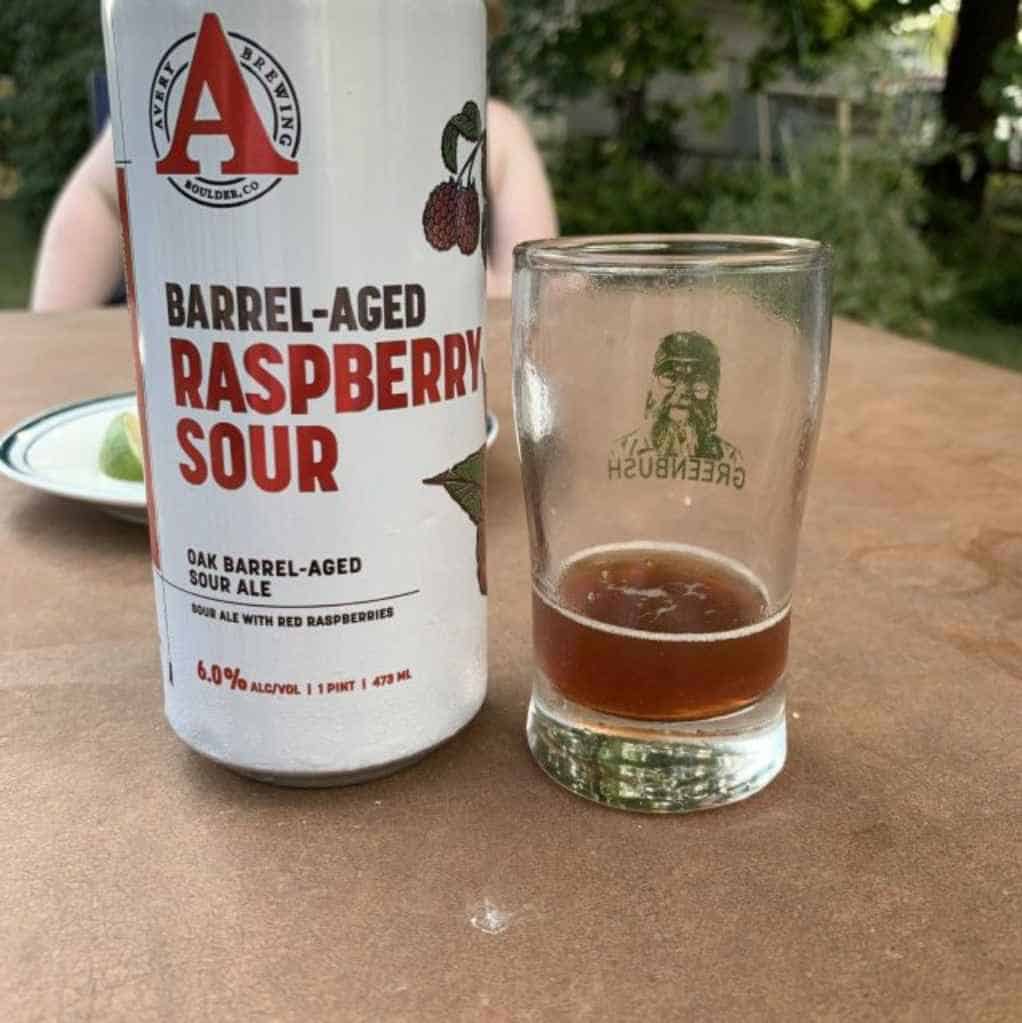 There are a few things that Avery Brewing does better than wild ales. Barrel-aged Raspberry sour is blessed with abundant raspberry flavor and delicate barrel notes. All this flavor is woven neatly with a background lactic acidity and fruity tartness.
This sour is highly carbonated and pours a hazy brown beer with a tan head. Enjoy the bear head while it lasts because it doesn't stick around long.
10. Supplication by Russian River Brewing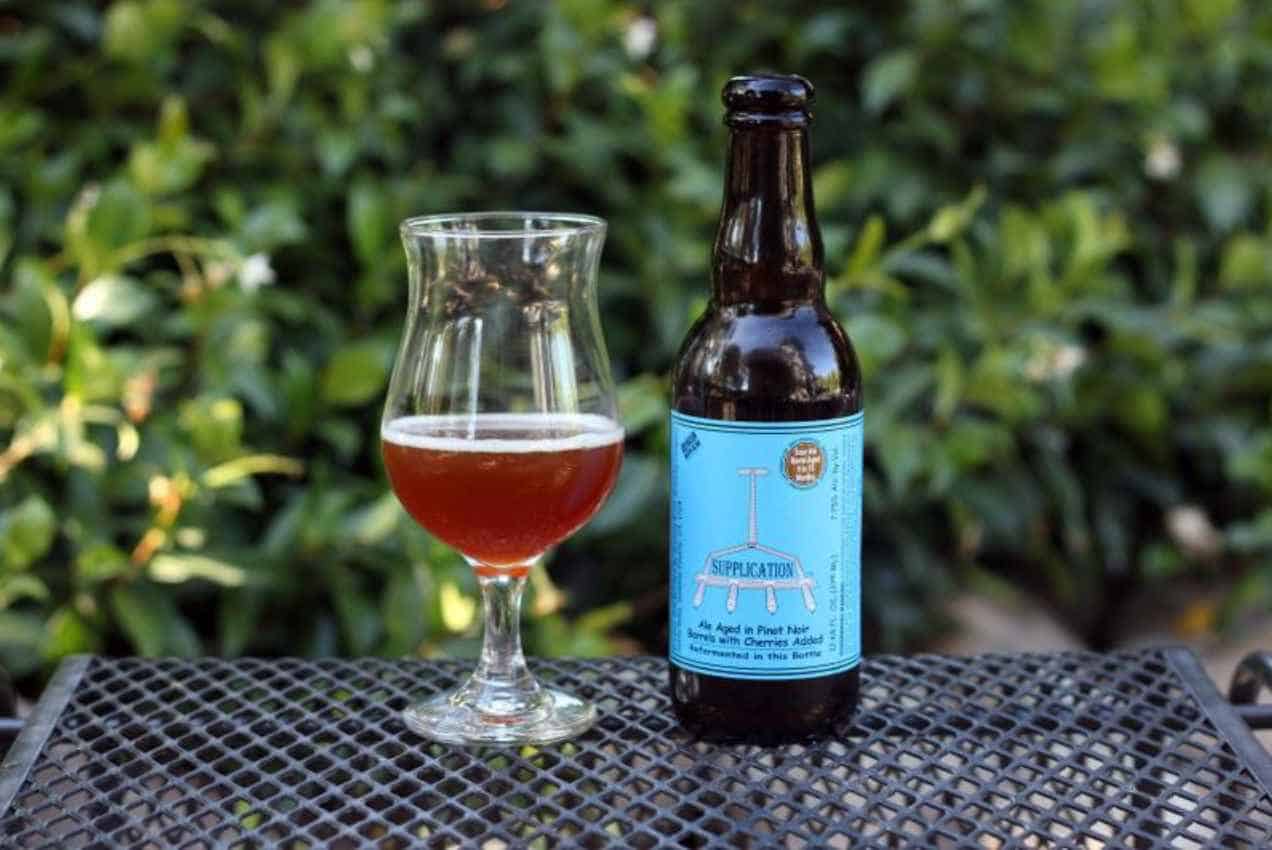 Supplication is a 7.75% ABV wild ale from sunny California. It is aged in used Pinot Noir barrels, adding woody notes to the sea of fruity flavors. Supplication makes an excellent barnyard sour beer. The play of malty sweetness, tart, and herbal flavors creates quite the experience.
11. Coolship Resurgam by Allagash Brewing Company
Coolship Resurgam is a 6.3% ABV wild ale from Maine. It balances its sour and funky characteristics to create a refreshing beer. The acidity and moderate bitterness from the hops complement each other quite well to create a complex sour profile.
As for aroma, you can expect strong pineapple notes with earthy and woody characteristics. These aromas are well-supported by a hint of floral notes.
12. La Folie by New Belgium Brewing Company
La Folie is a 7% ABV Flanders Oud Bruin from Colorado. La Folie has very strong bready characteristics with a background of roasted coffee and sweet biscuit notes. These sweet flavors balance well with the sharp acidity that the bacteria produce.
Drinking La Folie is like devouring a sandwich made of toasted sour bread and extra tart marmalade.
13. Dogpatch Sour by Almanac Beer Co
This 7.5% ABV wild ale is a tribute to Dogpatch, San Franscisco, the home of Almanac Beer Company. The beer has an amber complexion with murky characteristics. While it looks like honey, it tastes sour with prominent cherry, raspberry, and malt notes.
14. Oude Gueuze by Brouwerij 3 Fonteinen
Oude Geuze is a 6% ABV Gueuze-style sour from Belgium. The beer has a pale appearance with golden characteristics. It is tremendously fruity with peach, pineapple, lemon, strawberry, and coconut notes. The beer's tartness, acidity, and fruity characteristics balance well with the Brett wood background.
15. La Roja by Jolly Pumpkin Artisan Ales
La Roja is a 7.2% ABV Flanders-style red ale from Michigan. It pours an amber-colored ale with little to no head. The beer is complex and balanced. The malt flavors play well with the fruitiness of the beer. The sour also offers mild wood astringency with a bit of funk.
16. Classic Gueuze by Brasserie Cantillon
Classic Gueuze is a blend of aged Belgian-style Lambics. This 5% ABV Gueuze gives off apricot and pineapple aromas. As for flavor, you can expect some citric sweetness with an earthy character. Together, all these characters blend well to make a refreshing beer perfect for a summer day.
17. Oude Tart by Bruery Terreux
Oude Tart is a 7.5% ABV Flemish-style red ale. The beer is amber-colored with a tan head. Head retention is poor, with minimal lacing. The beer leans toward the acidic side with hints of cherry sweetness and berry notes.
Oude Tart has a tame aroma with noticeable fruity and cinnamon characteristics. Overall, excellent beer with a complex acid character.
18. Kriek Ale by Cascade Brewing
Kriek Ale is an 8.2% ABV Flemish-style red ale. In terms of appearance, Kriek Ale is amber-red with a slight haziness. It pours to form a tan head with poor retention. The sour leaves a nice lacing on the beer glass.
This beer has bold flavor characters that work in perfect harmony. The sweetness of the fruits and the acidic tartness blend well to make a sweet and sour beer.
19. Rodenbach Grand Cru by Brouwerij Rodenbach N.V.
Rodenbach Grand Cru is a flemish-style red ale with an alcohol content of 6% ABV. The beer is super drinkable with crisp and refreshing characteristics. It has an intense fruity character with a touch of tart sourness. Overall, the beer is delicious and smooth.
20. SeaQuench Ale by Dogfish Head Craft Brewery
SeaQuench ale is a Session Sour from Delaware. It is 4.9% ABV in strength with a hazy golden character. The flavor profile of this beer resembles a limeade-based energy drink. It strongly emphasizes saltiness while balancing it with acidity and vanilla flavor.
Sour Beer FAQs
While Sours have a dedicated fan base, there's still a lot of mystery surrounding the beer style. To help demystify this class of beers, below are relevant FAQs.
What are Sours in Beer?
Sours are a beer class with acidic, tart, or sour flavor profiles. They are made by intentionally allowing bacteria or wild yeast strains into the brew. Common bacteria used in brewing sours include Lactobacillus and Pediococcus. Brettanomyces is a yeast commonly used in the process.
Traditional sour beer styles include Belgian Gueuze and Lambics, Flanders Red Ales, Berliner Weisse, and German Gose.
Do Sours Have a Lot of Alcohol?
Sours came in a wide range of alcohol strengths. There are those with alcohol content levels as low as 2% ABV and those with 8% ABV or higher. But most sours range between 3-5% ABV. The alcohol content of a sour depends on the style of the sour and its brewing conditions.
Why are Sours so Expensive?
A regular ale is made in less than a month. Sours take longer because they have to be aged. Aging occurs in wooden barrels for up to three years. The longer the process, the higher the production cost. The brewer must account for labor, utilities, rent, etc.
All these costs contribute to the price of the final beer.
Did We Miss Any?
That's it, 20 popular sour beers in the United States. Did we miss your favorite sour? Share your sour beer recommendations in the comment section below.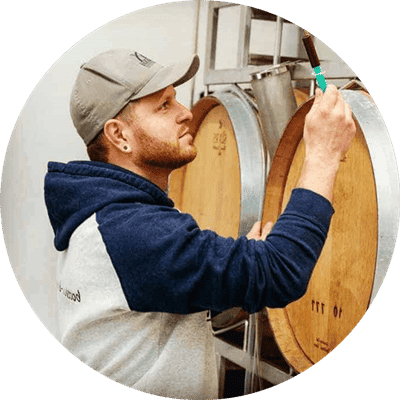 As a homebrewer, Michael would get frustrated about the lack of brewing information on the internet. After hundreds of gallons of spoilt batches, Micheal had enough. And he founded Unknown Brewing as a resource for homebrewers.