Sometimes, all it takes to relax is a bottle of good ice-cold beer. If you enjoy Belgian beers' yeasty, complex, and bright taste, here are 15 popular Belgian beers for a refreshing drinking night with loved ones. This list will help you skim through and see what you like according to the occasion.
1. Achel 8 Blond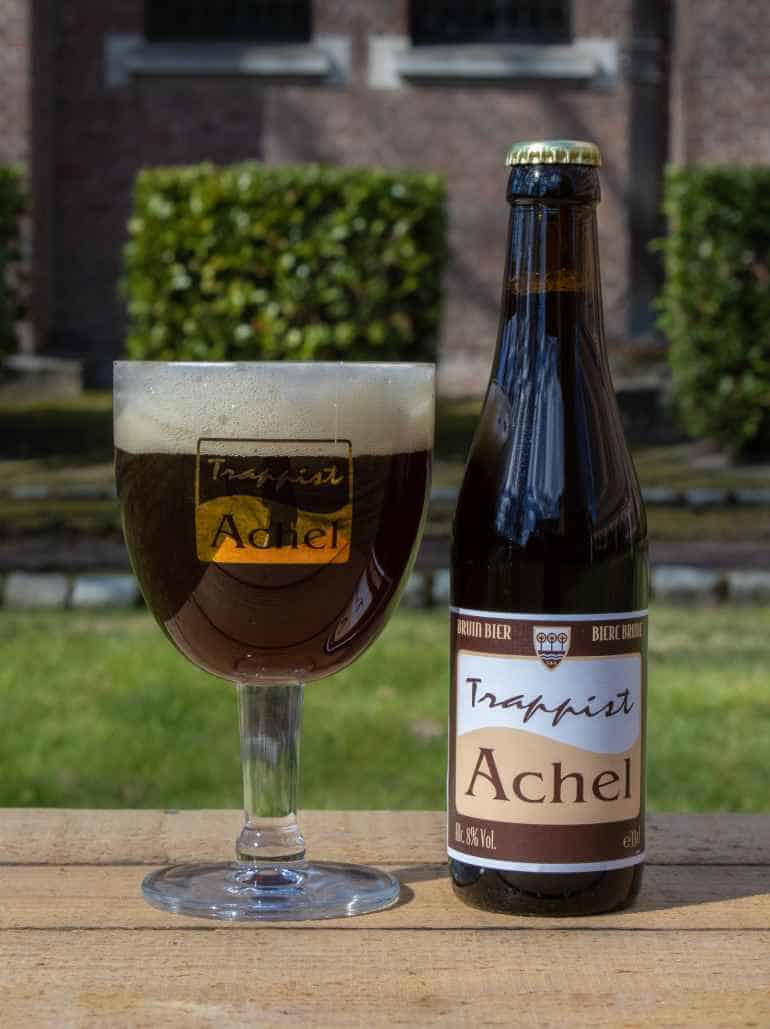 This bright, pale beer is infused with fruity and hoppy notes that bring a good zest to your mouth and is actually one of the rarest beers in the world.
They have built a name and they earned it. Along with its freshness, this beer also delivers a determined punch with its 8% ABV. It's an enjoyable drink with a hint of yeast and the right amount of hoppy goodness.
2. Adriaen Brouwer
You're in for a treat with this brew. This bottle pours a gorgeous, clear and dark amber with a fluffy white head. At first sip, you would taste the rich maltiness and strong caramel flavor that lingers on your taste buds.
It also has a slight sparkling sensation that adds a fun element to each sip. The finish is a bit dry and bitter, but that sweet aftertaste makes up for it. For those who enjoy a bit of sweetness in their beer, this one's for you.
3. Ardenne Saison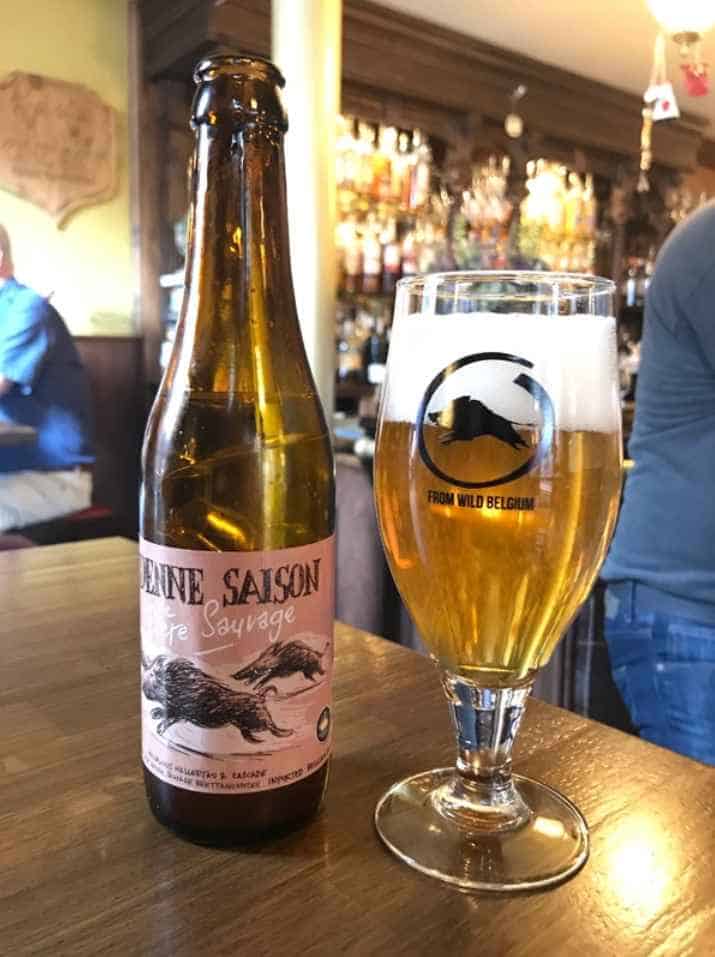 This beer is perfect if you are looking for something balanced. The sip combines a good amount of citrus, sweet bananas, and earthy notes.
These flavors blend in perfect harmony creating a crisp and refreshing taste with an undertone of wheat, white pepper, and subtle yeasty tones. These hints add a slight kick of spiciness without funky notes lingering.
4. Bacchus Frambozenbier
Get ready to take your taste buds on a rollercoaster ride with this fruity and malty beer! At first whiff, you'll be hit with a delightful aroma that's both sweet and fruity.
Then, as you sip, the complex flavors of caramel and raspberries will dance across your tongue. This balanced brew has the right amount of sweetness and a hint of bitterness. So, if you are a fan of fruity beers, then this bottle will be quite the hit.
5. Brugse Straffe Hendrik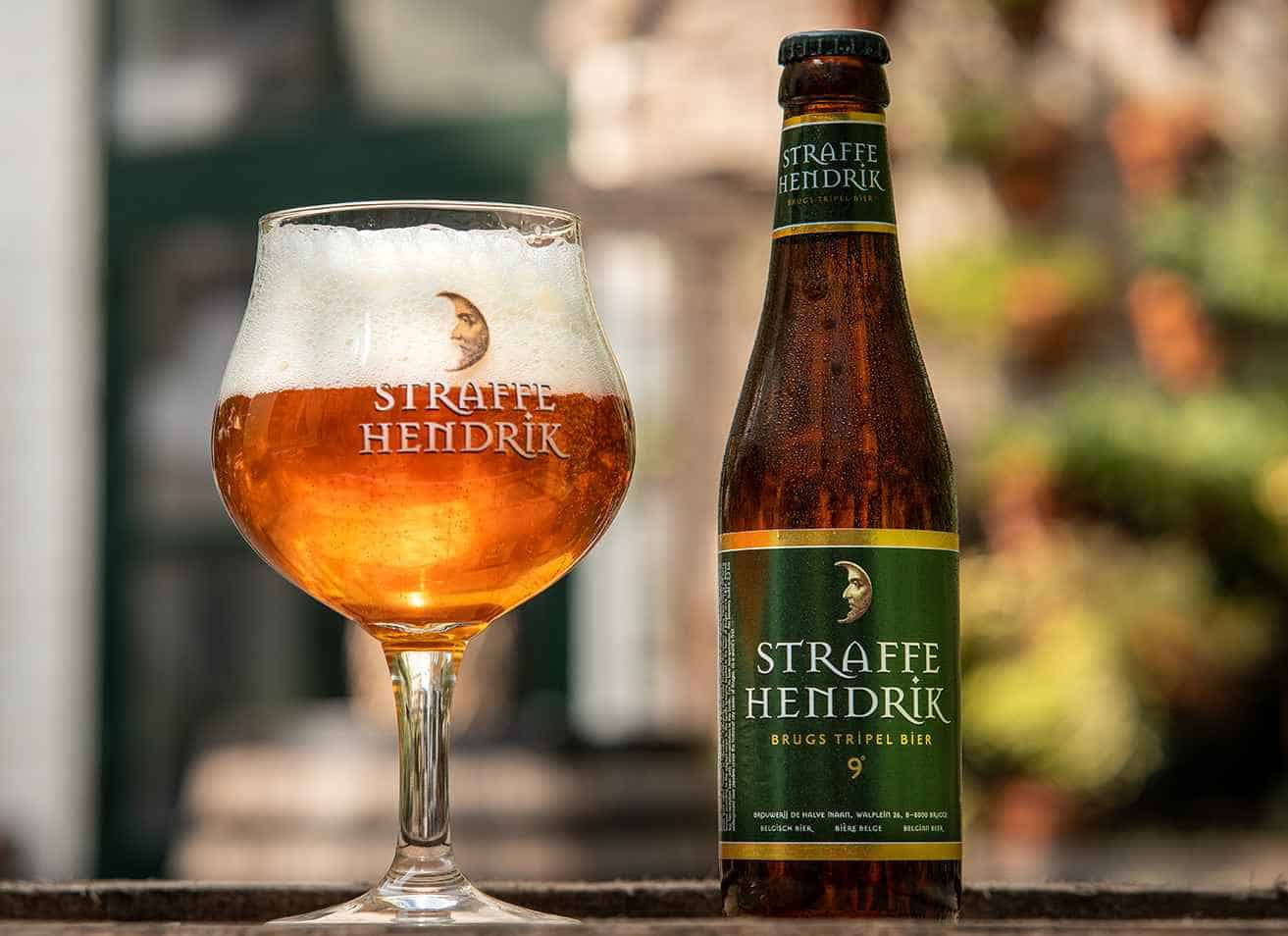 This beer is perfect for those who like strong and fruity beers in one. Although labeled strong, it has a good complement of fruity to balance out the whole drink.
Its juicy aroma and touch of fruit crumble are a good match giving personality to the beer. The hint of banana adds up to its good aroma and juiciness. Unwinding after a long day is perfect with this comforting brew.
6. Bush Beer
This bottle will remind you of a basket of ripe fruit in a bottle because of its fruity taste and aroma. When you open it, the drink will give off wafts of raisins, figs, and dates.
The gorgeous amber color topped off with a fluffy head is just a great way to add personality to the drink. The good blend of spices and caramel notes creates the perfect balance of sugar with a nice little kick.
7. Tripel De Garre
The contents of this bottle boast delightful hints of yeast, fruit, spice, and a touch of bread all harmoniously blended together. This brew leans towards the sweeter side but is also nicely balanced out with just enough bitterness.
If you like brightness and fizzle to your drink, then this beer delivers. This bottle has a nice zing because of its twice-fermented Belgian style carbonation. Also, its excellent body and finish will leave a lasting impression.
8. Gouden Carolus
If you're looking for a brew crafted the old-fashioned way, you should try this bottle. This beer has been carefully crafted and matured, infusing it with good nutrients for your body.
Its aroma smells like you're walking through a fruit orchard– fruity and sweet. Notes of dark berries and caramel will greet you as soon as you open the bottle. A sip will take you on a delicious toffee and raisins journey.
9. La Chouffe
Experience a rich and irresistible sensation with this chestnut-colored beer. This beer greets you with a fluffy white head and an aroma of dried fruit and raisins. It's like having a fun fruit dance of flavor in your mouth!
You'll also find subtle toastiness and hints of caramel as you savor the drink. These flavors balance each other perfectly without being too sweet and to top it all off, it has a boozy kick that finishes it with a zing.
10. Lou Pepe Gueuze
This brew has a hazy orange hue and a dainty white crown. Lou Pepe Gueuze is quite a complex drink as it has a lot going on flavor-wise.
It has a funky twist, a zesty citrus bite, a hint of indulgent chocolate, and a refreshing juiciness. If you enjoy beers with a crisp finish, this beer is sure to please. Plus, this beer only gets better with a bit of patience and more time to age.
11. Orval Trappist Ale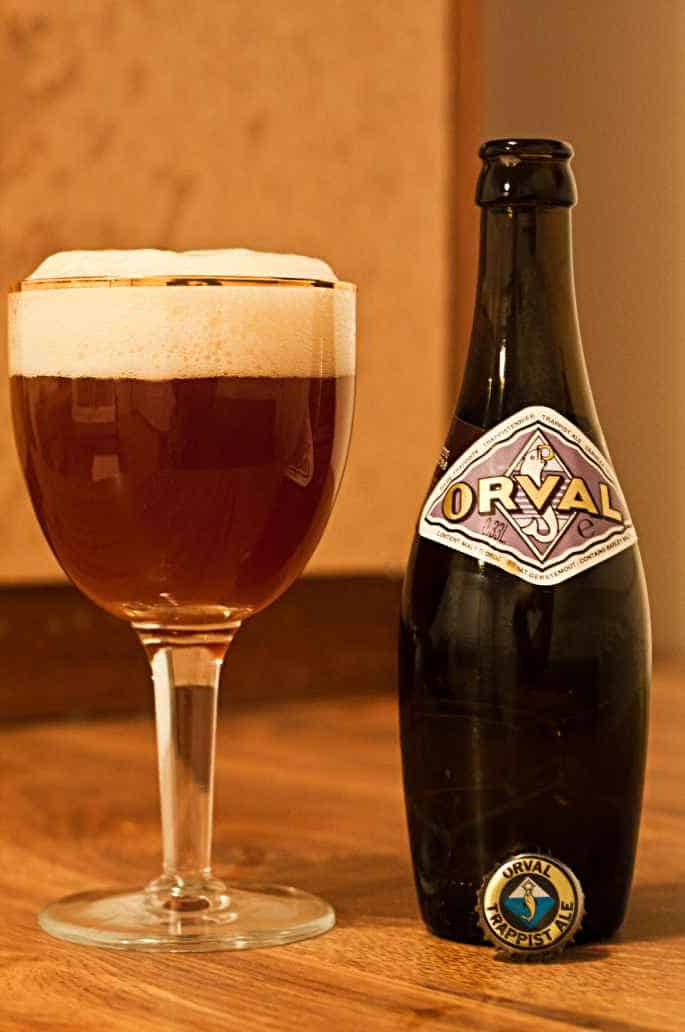 This bottle has a good blend of dry, toasty notes, rich caramel, and juicy plum flavors. Its simple and unassuming sweetness complements the toast notes really well. The aroma is a bit funky, with a hint of herbal spice for a little zing and zest.
Orval Trappist Ale's carbonation also delivers a fizz that packs a bite of brightness. It's perfect for anyone who loves a bright, refreshing drink with a boozy finish that's an ideal way to round out the whole experience.
12. Rodenbach Grand Cru
This Belgian sour beer bursts with the delicious flavor of raspberries and oak barrels. Its body and carbonation make it easy to sip without feeling too overwhelming.
The raspberry notes in this brew blend perfectly with the classic Belgian yeast, creating a balanced sweetness and tartness. This drink boasts a raspberry-flavored aftertaste that lingers on your taste buds. This brew is the perfect pairing for meat, making it the perfect choice of drink for your next steak dinner.
13. Verzet Oud Bruin
This gorgeous deep red drink is full of surprises. This bottle is packed with pleasant aromas that easily remind you of dairy, yogurt, and plum wine.
When it comes to taste, it's tart and sour. Perhaps, it's more on the sour side but it's not too much especially if you like sour beers. This sweet, sour, and fruity drink will work wonders in your mouth.
14. Westmalle Tripel
This refreshing drink pours a gold color with a creamy head. You'll notice a clean and slightly yeasty flavor with a light bitterness.
Then, the fruitiness starts settling in making it a balanced beer– not too sweet that it's overwhelming. And also, not too bitter that it's undrinkable. This drink smells like apples and bananas. It can be quite strong, so you don't want to underestimate this bottle.
15. Zinnebir
This brew has the zest you would want in a beer. As soon as you pop open the bottle, you'll get a whiff of fresh lemons and juicy fruits. The foam is like a little cloud, small and just enough. As you take a sip, you'll taste a subtle malt flavor, quickly followed by a splash of hoppy bitterness.
Common FAQs List
What are the benefits of drinking Belgian beer?
Belgian beers are not only delicious with a zing but also contribute good things to your body. Belgian beers are filled with probiotics. These organisms encourage many health perks like curbing weight gain and promoting better sleep.
Which Belgian beer packs the strongest punch?
Some of the Belgian beers with the strongest alcohol levels are Struise Black Damnation VI – Messy, Cassadura, and Antwerp.
Which is better, a warm or cold Belgian beer?
The best temperature to enjoy your Belgian beer is 55–60°F. However, this also depends on your preferences. If you want to emphasize the more intricate notes, you should go for the warm serve. On the other hand, if you want to highlight full-bodied beers with high ABV then serve them cooler.
What are Belgian beers made of and how are they different?
Belgium's beer scene is known for its distinctive taste. The secret lies in a single ingredient: yeast. Unlike the bitter and clean yeast commonly used in other beers, Belgian yeast boasts a sweet and floral flavor that sets it apart.
What is Belgian yeast?
This type of yeast creates a burst of flavor and aroma that's filled with clove, allspice, and peppercorns. With a medium to high alcohol tolerance, it's perfect for crafting saisons, witbiers, blondes, and browns. This strain produces distinctive brews filled with characteristics.
Summary
Knowing what you want is a good detail when choosing a Belgian beer. As these bottles are nuanced only by hints and notes, it would be helpful if you knew the specifics of your preference in taste and aroma.
These 15 popular Belgian beers might be a kickstart in your journey of flavors. Once you know what you like, it would be easier to find similar beers for your liking.